Sign in or register for a JobTech account.
Jobs that require

printed circuit board (pcb)

skill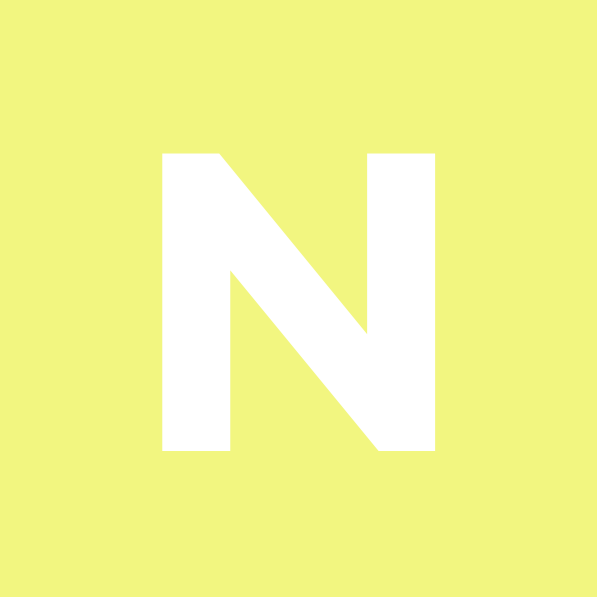 Learning OpportunitiesCandidates can expect to receive hands-on and on-the-ground learning of the following:· Insights of product design and development cycles in medical device industry; · Design and manufacturing knowledge on both hardware product and Integrated Circuit; · On the ground clinical knowledge on vascular anatomy / physiology, and nephrology; · Implementation of Quality Management System in medical device industry. Job DescriptionThe Product Development Intern is expected to understand Read more
the clinical requirement and work with a multidisciplinary team to develop a hardware product:· To design and conduct experiments on various design settings;· To source for various manufacturers, materials, parts and components;· To contribute ideas on design specifications; · To help implement Quality Management System ISO13485:2016. Job Requirements· Currently studying in university or polytechnics; · Relevant Engineering background in electronics / mechanical / bioengineering is preferred, to work with integrated circuit / sensor / hardware industrial design; · Experience in projects involving PCB design & prototype, or product design is a plus;· Good documentation skills;· Good problem-solving skills, self-motivation and team cooperation;· Length of internship is negotiable (3 months or above is preferred); part-time is accepted.
Skills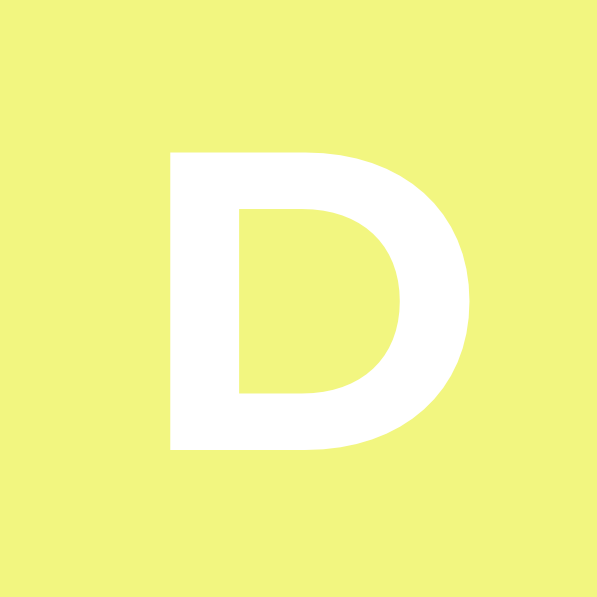 Roles & ResponsibilitiesManage and lead hardware development project from end to endBe the liaison between hardware development team and customer and ensure project needs are metDesign and develop system boards with embedded controllers for Industrial Internet of Things (IIoT) devicesEnhance the IIoT devices through various evaluation and certificationLiaise with suppliers and engineers from various region throughout project life cycleTo support on project tender that includes conceptual design, parts Read more
sourcing, and create bidding documentPerform other assigned responsibilities when required RequirementsExperience in leading hardware development project is a mustBachelor/Master in Electrical or Electronics Engineering or equivalentStrong knowledge and experience of minimum 3 years in Printed Circuit Board, EMC, EMI and Industrial controllersDisplayed strong project management and people management skillStrong team player who is passionate about Electronic technologiesCurious and practical with great initiatives to explore
Skills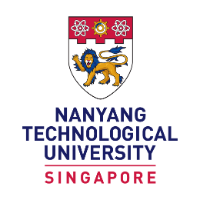 Roles & ResponsibilitiesThree (3) Research Fellow position is available at Energy Research Institute @NTU, Singapore.Develop and implement environmental friendly hydrometallurgical method to recover the precious metals of WPCBs.Integrate various WPCB treatment methods.Develop a full lab-scale pilot demonstration on the validation of the processes developed and cost analysis of the PCB recycling/recovery process.RequirementsCandidate must possess at least a PhD in environmental science, chemistry, chemical engineering or related fields.Research background Read more
in hydrometallurgy on WPCBs is essential.Experience in electronic waste treatment.
Skills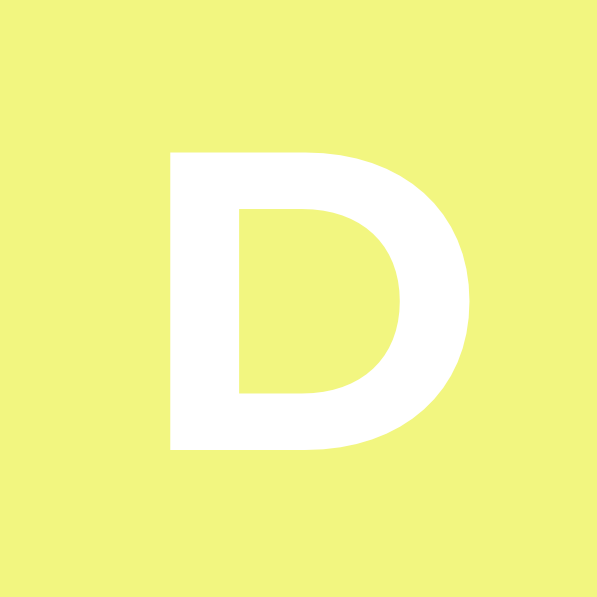 Roles & ResponsibilitiesPrivate & Commercial BankDeutsche Bank's newly established Private & Commercial Bank (PCB) corporate division combines the bank's expertise in private and commercial banking with Postbank in Germany and Wealth Management in one corporate division.Both in our home market of Germany and internationally, PCB offers our clients high-quality advice and a wide range of financial services from a single source. These range from comprehensive services for retail Read more
clients, to solutions for demanding clients in Private Banking and Wealth Management, to business and commercial client coverage.The distinct brands of Postbank and Wealth Management, together with Deutsche Bank's private and business clients business, make for a strong pillar at Deutsche Bank: a modern advisory bank distinguished by its capital markets and financing expertise, its strong global network and cutting-edge digital services.Job Description Details:Join the Wealth Management Client Intelligence team – best talents required!Wealth Management is establishing a new Client Intelligence team with the mandate to employ analytical approaches to promote business growth.Employing advanced analytics and data capabilities has become critical to the success of any wealth management enterprise. A wide spectrum of tools can be used to create personalized client experiences that reflect the clients' individual needs, preferences, contexts and behaviours. We like you to contribute your ideas!The Client Intelligence team provides client-facing staff with state-of-the-art information for client prospecting, servicing and retention. As a key success factor, the team closely interacts with sales and product teams to identify and realise business opportunities. Collaboration within Deutsche Bank as well as with external partners further fosters idea generation.Joining the WM Client Intelligence team offers a unique opportunity to work within one of WM's strategic investment areas and within a truly global, dynamic and agile environment. It exposes you to a variety of exciting internal and external stakeholders, and it allows you to have a sizable impact on WM's business.Responsibilities will include:Advanced mining and analysis of business / client data in order to generate new insights and enable informed actionsWork with sales and product teams to identify, quantify and review new business opportunities and support day-to-day requestsContinuous development and application of innovative, state-of-the-art approaches to enhance data and results qualityInternal knowledge building, coherent presentation and positioning of analytics practices and trends, leverage of cross-functional developmentsRequirementsRequirementsEducated to degree level (master or equivalent), incl. mathematical / statistical backgroundOutstanding analytical skills and passion in exploring dataAbility and experience with analysing large data sets, selecting an adequate approach and delivering innovative, high-quality end productsComprehensive Excel and Power Point know-how, ideally experience with QlivView / QlikSenseSolid knowledge of data science and machine learning models / algorithms, combined with Python / SQL skillsGood understanding of international financial services industry and capital markets; understanding of the relevant trendsAbility to effectively work with internal partners and communicate persuasivelyExperience in working in a challenging, fast-paced, international environmentWillingness to work in international locations if required for particular project phasesAbility to deal with complex and ambiguous situations with limited guidanceGood sense for prioritization and 'getting things done' mentalityStrong team player with highest personal drive and a high degree of intrinsic motivationDeutsche Bank offers a challenging and rewarding career where your contribution is valued and rewarded. We have an inclusive and friendly working environment coupled with excellent facilities and benefits.Deutsche Bank is an equal opportunity employer who seeks to recruit and appoint the best available person for a job regardless of marital status, sex (including pregnancy), age, religion, belief, race, nationality and ethnic or national origin, colour, sexual orientation or disability.Deutsche Bank does not accept unsolicited curriculum vitae from third party vendors.To apply for this role, please go to https://dbcareers.db.com/psp/PRHCM91/EMPLOYEE/HRMS/c/HRS_HRAM.HRS_CE.GBL?Page=HRS_CE_JOB_DTL&Action=A&SiteId=3001&JobOpeningId=3185227&PostingSeq=1
Skills Permanent Serangoon North/ Ubi/ Changi North Mon to Fri 8am – 6pm Salary up to $4000Responsibilities:Attend to customers' feedback and issues Project Closing and Handover - Ensure that equipment and cables are correctly labelled (e.g. serial number and asset tagging are correctly documented) -Collaborate with various stakeholders to prepare the Operations and Maintenance Manual (OMM) for submission -Work with internal stakeholders to arrange manpower resources to clear punch Read more
list prior to handover to end-user(s) -Arrange for end-user training to be conducted by the AV Engineering Team Coordination and Progress Monitoring -Proactively monitor site progress and coordinate with Main Contractor's Site Supervisor to ensure the feasibility of AV shop drawings (i.e. can be implemented successfully on site) - Proactively monitor site progress and supervise daily activities to ensure timely completion - Identify site constraints and escalate these to the Project Manager for further action - Coordinate with the Site Supervisor to implement revised shop drawings Document and Equipment Preparation - Liaise with internal parties to ensure that all information and requirements are captured at the project initiation stage - Check Bill of Materials (BOM) against schematic diagram(s) to ensure that equipment is correctly purchased - Ensure that all documentation (e.g. shop drawings, equipment catalogues) is prepared and approved as part of the Construction preparation stage - Coordinate with all trades for AV integration & provisioning with advice from AV Designer and Project Manager - Prepare shop drawings (e.g. Reflected Ceiling Plan, AV Equipment Layout Plan, Containment Routing, Power and Data Provision Drawing, Elevation Drawing, Installation Detail Drawing) and submission for Project Manager approval - Submit equipment catalogues and samples for approval to project stakeholders (i.e. consultants/ client/ ID) - Plan for and coordinate all off-site racking activities to meet project requirements Ensure that all assigned projects are completed successfully in accordance with SAV standards and best practices and meet customer requirements Assist the Project Manager to plan and execute projects promptly, professionally, and reliably Maintain Bill-of-Materials & Test Procedure, raise Engineering Change Note and create Assembly Instructions Provide layout drawings and bills of materials Other ad hocks duties as assigned by superior Meet deadlines and maintain a consistently high standard of work Repair defective RMA units and generate reportsPeriod:PermanentSalary:$2,000 to $4,000Working hours:Monday to Friday 8am to 6pmLocation:Serangoon North/Ubi / Changi NorthJob Requirements:Minimum ITE/Diploma in Electronics or Electrical Engineering, Telecommunications or related disciplines with at least 1 year relevant experience (RMA or Production environment or electronics manufacturing industry) Good to have experience in IT, Networking, Telecommunication, PABX and/or Construction Experience in NPI and product transfer With Drafting knowledge in AutoCAD is an advantage Able to start work immediately With Class 3 driving licence and perform order fulfilment Experience in RF and microwave will be advantageous Process and workmanship definition advantageous Familiar with Transmission system (SDH/PDH; LAN/WAN, Fiber optic communication system and solutions) Familiar with Radio system (VHF, UHF, Microwave, Satellite Communication) Knowledge of PCB design and Gerber review Broad based knowledge of manufacturing process, SMT, industry best practice and IPC workmanship standards Understanding or knowledge of RF/Microwave Testing, high speed/optics testing Able to do soldering based on IPC standard Able to use Spectrum Analyzer, Signal Generator and Power Meter Able to work independently and as a Team Able to use Microsoft Word, Excel and Powerpoint Mechanically inclined Excellent communication skills Open to travel to project sitesInterested applicants, kindly email your detailed resume (MS Word format is preferred): [Click Here to Email Your Resume] (Reg No: R1107386) [Click Here to Email Your Resume] (Reg No: R1549023) Please ensure that applications sent through email are no bigger than 1Mb. We thank all applicants for your interest but regret to inform that only shortlisted candidates would be notified. Success Human Resource Centre Pte Ltd (EA License Number: 97C4832) 1 Sophia Road, Peace Centre, #06-23/29 Singapore 228149 T: 6337 3183 | F: 6337 0329 | W: www.successhrc.com.sg
Skills Permanent / ContractAng Mo Kio / Yio Chu Kang/Tuas Naval Base/Changi Naval Base/ Jalan Boon Lay Office/ Shift hours Up to $2800 + Bonus Responsibilities:Work on and delicate EO System from material preparation, assembly, calibration, repairs and acceptance testing, Project Administration, Process admin and Raw material handling To perform periodic maintenance tasks on RSN vessel on internal communication and Radio system Escalate unsolvable system problems and service request Read more
to the OEM/Vendor for technical support and reporting the escalation to the next level of support Ensure Response Time and Defect Turn-around Time meet contractual KPI To conduct intermediate troubleshoot till module at site and repair PCB in workshop Troubleshoot and test EO systems To participate in installation work for system upgrade, modification program To perform refurbishment of electronics unit/assemblies To prepare to work odd hours and overtime Execute maintenance tasks within the committed TAT and Ops availability and good quality Liaise with customer for maintenance activities Perform maintenance activities and ensure tasks are performed accordingly to requirement Monitor and activate replenishment of stock at reorder level Prepare and execute production process with documentation Project Administration, Process admin and Raw material handling Prepare assembly and work instruction documents Prepare/ maintain production line and equipment Schedule and perform calibration of tools and equipment Manage inventory of WIP and subcontractor repair parts Submit line failure reports, monitor and analyse failure rate Provide inputs and prepare documentation required to complete job Manage inventory of authority furnished spares Prepare report to customer for approval Enhance EHS knowledge and skill set Perform system integration, installation and supervise subcontractor. Provide engineering support in exercise. Other duties as requiredLocation:Ang Mo Kio / Yio Chu Kang/ Tuas Naval Base/Changi Naval Base/ Jalan Boon LaySalary:Up to $2800 + Bonus (depends on qualification and experience)Working Hours:Office hoursMonday to Friday (8:30 am – 6:00 pm)Shift hours12h rotating shift work (5 days work week – 3 days work and 2 days off or vice versa) Morning 6.45am – 2.45pm or 6.45am to 7.15pm AND/OR afternoon 1.30pm – 11.15pm AND/OR 7am – 7pm May also be subject to normal office hoursRequirements:ITE or Diploma in Engineering in Mechanical, Mechatronics, Electronics, Telecommunications or equivalent Basic Knowledge on Window or Linux OS, ability to install of new version OS and server administration Understanding maintenance regime and basic experience in troubleshooting system till card level. Relevant knowledge and working experience in similar industry. Able to repair PCB card till component level Knowledge in EHS NS Pass status should be A or B (physically fit) Ideally with Class 3 license Able to perform 24/7 stand by Ability to lift a load of 30kg Able to work at height Willing to work in clean room environment. Good team player and yet able to work independently. Proficiency in software engineering tools Experience or Knowledge in scripting is preferredInterested applicants, kindly email your detailed resume (MS Word format is preferred): [Click Here to Email Your Resume] (Reg No: R1107386) Please ensure that applications sent through email are no bigger than 1Mb. We thank all applicants for your interest but regret to inform that only shortlisted candidates would be notified. Success Human Resource Centre Pte Ltd (EA License Number: 97C4832) 1 Sophia Road, Peace Centre, #06-23/29 Singapore 228149 T: 6337 3183 | F: 6337 0329 | W: www.successhrc.com.sg
Skills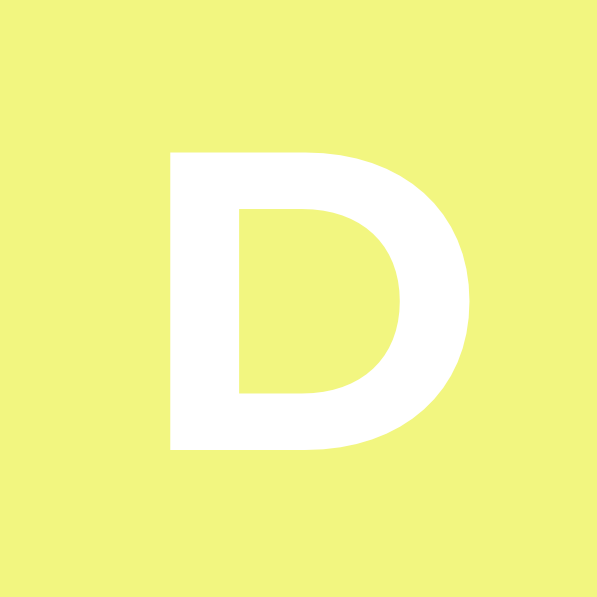 Roles & Responsibilitiesdormakaba is a rapidly growing company in field of RFID (radio frequency identification) in APAC. We specializes in 'hard to solve' problems in RFID, and has developed unique and innovative solutions for customers in a broad range of industries. This position will play a key role in helping dormakaba expand its range of product and service offerings.Specific responsibilities will include:Develop, test and document designs for RFID Read more
readers and access manager products based largely on dormakaba's established technology platformsSupport in localizing designs: bringing them into reliable, cost effective manufacturingConduct investigations and evaluations of product performance and/or quality issues, understand root causes and recommend solutionsSupport customers in properly applying dormakaba Technology's RFID tagging solutionsFamiliar with sensors, new technology, smart door access will be added advantage.RequirementsDesired Qualifications:An engineering degree in electrical disciplines.A minimum of 5 years of industrial experience in product development and/or manufacturingengineering in an electrical/electronic manufacturing environment. Experience in one or more of the following areas is required.Development of RF products with experience in RFID preferredExperience designing PCB's and facility with PCB design and documentation toolsExperience with testing of electronic and RF products in a laboratory or production environmentOther skills/experience that would be a plus includeFamiliarity with encapsulation technologies, such as Plastics moulding or formingExperience with automated testing of electronic and radio frequency products in a production environmentCustomer facing experience: i.e. working with customers to implement technical solutionsA track record of taking on and accomplishing a broad range of technical assignments and beingable to combine tools from diverse disciplines to produce superior resultsWork environment is informal and high-energy.The person holding this position could be supporting the build of functional prototypes for customers in product development.Supports marketing in the creation of product specification sheets, as well as the core duties of designing and testing new products for our customers.You would possess enthusiasm, curiosity, commitment, an ability to self-direct, and a willingness to tackle challenges.Work closely within a high performance team and the customers whose problems we are seeking to solve.
Skills Responsibilities: Loading, unloading and storage of goods; ensuring items are accurately labelledPerform inbound and outbound processing (Verification of data, tagging, repacking, sorting etc.)Picking, sorting and packing of all goodsMaintain up to date metal meshes, wool felt and PCB sticker inventory listInvolve in periodic stock takeWarehouse housekeepingAssist in day-to-day operations within warehouse functionsOther ad-hoc duties assigned by superior; managementRequirements: GCE 'O' Levels with 1 year of experience in logistics/ Read more
supply chain/ warehouse experienceBasic Microsoft Excel & Words knowledge preferredOther Information: Working location: EastInterested candidates, kindly send in an updated resume in WORDS format.We regret that only shortlisted candidates will be notified.Tan Suet Hoon SharonReg Number: R1113411EA License No.: 18C9079Job Type: Full-timeExperience:warehouse: 1 year (Required)
Skills
Roles & ResponsibilitiesElectrical Machines and Drives Lab at NUS is looking for a Research Associate with experience on modelling, analysis, design and testing of power electronics systems. He/she is required to perform the following duties:Analysis, design and modelling of power electronic converters for solid-state transformersConduct experiments independently and report writingSupport writing grant proposals, publications, IP and other deliverablesIn the existing distribution system, the use of distribution transformers along Read more
with auxiliary equipment results in significant space requirements at the substation level. The advancement in power electronics creates an opportunity to design and develop solid-state transformers to reduce land utilization of the substation by a upto 50 %. Potentially these substations can be situated underground. Solid state transformer can enable bi-directional power flows realizing the internet of energy and grid resilience as opposed to the conventional transformers which only permit unidirectional power transfer. With power electronics, one can overlay a smart communication layer networks which would further enable build incorporation of cyber resilience.The three-stage solid-state transformer with a multilevel converter in stage-1, isolated DC-DC converters in stage-1 and an inverter in stage-3, is a suitable candidate for the distribution grids. The objectives of this project are to come up with a suitable control architecture for the three-stage solid-state transformer and validate it on ascaled-down prototype.RequirementsMSc degree/equivalent masters degree in electrical engineeringAble to design, analyze and perform testing of power electronic converters independentlyFamiliar with the design and fabrication of high-frequency magneticsExperience in programming of advanced state-of-the-art digital signal processorsExperience with real-time simulation platformsFamiliar with simulation tools such as MATLAB and PLECSFamiliar with PCB design tools such as Altium designer or equivalent
Skills