Sign in or register for a JobTech account.
Jobs that require

printed circuit board (pcb)

skill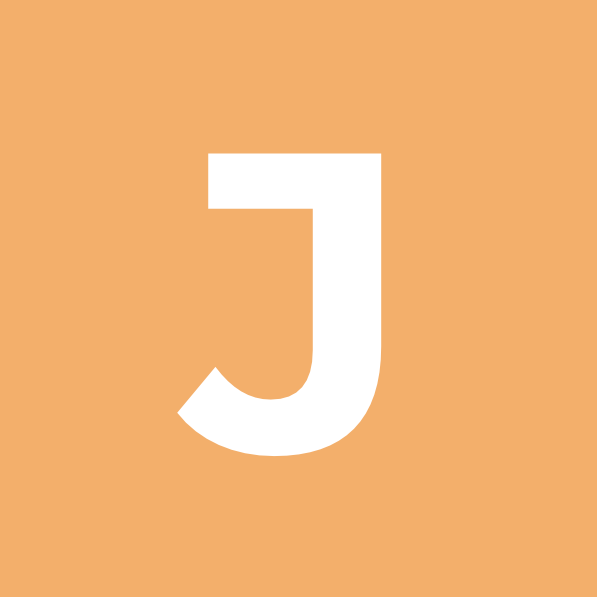 Job Title: Sales EngineerIndustry: Manufacturing - OtherSalary: SGD 2500 - 4000Location: Central, SingaporeAbout Company:Our client is a Japanese company that enjoys a strong presence across the globe. Since their incorporation more than half a century ago, they have not ceased expanding their overseas market share. From their operation in Singapore, they aims to market printed wiring board (PWB) materials in the ASEAN region, primarily in Thailand, the Philippines, Read more
Indonesia, Malaysia and Vietnam. They expect the demands for their product to grow and is poised to meet this challenge.Job Description:- To promote sales of company???s products, mainly Solder Mask ink, to PCB manufacturers in ASEAN & India market and provide regular technical service.- Candidate is also required to correspond with headquarters, subsidiary and overseas agents.- Technical training will be provided.- Working Hours (Mon-Fri): 8.30am to 5.30pm- Probation Period: 3 monthsJob Requirements:- Has Class 3 licence and owns a car.- Willing to travel overseas for work assignment.- Engineering or Chemical-related qualification is a strength.- Minimum 2 years of experience in electronics manufacturing environment (preferably in printed circuit board manufacturing)- Comfortable in using MS Excel, Words and PowerPoint.- Good communication and interpersonal skill, self-motivated, good analytical skill and hard-working.Compensation:- Transport Allowance: $600/month- Mobile Phone Allowance: $120/month- Bonus: 1-month salaryInterested applicants are invited to submit their resume via clicking the apply button.JointHire Singapore Pte Ltd.(EA License No.: 17C8920)James Sim (Registration No.: R1980794 )
Skills

Roles & ResponsibilitiesResponsibilities: 1. Electronic module, device, line assembly, testing, debugging. 2. Electronic components, circuit board welding, SMD welding. 3. Edit, design circuit diagram, circuit board. 4. Edit the electronic circuit documentation associated with each product. 5. Assist in the procurement of electronic devices.RequirementsJob requirements: 1. Bachelor degree or above, electronics, electrical, automation, communications and other related professional. 2. With digital circuits, analog circuit knowledge, familiar with the Read more
control circuit, signal acquisition, drives circuit design. 3. Solid circuit welding technology can be high-density circuit boards and modules for assembly, testing and debugging. 4. Proficiency in Office, Protel, Altium Designer and other working software. 5. Proficiency in the use of oscilloscopes, soldering iron, power and other professional equipment. 6. With circuit schematics, PCB layout, components and equipment design capabilities.
Skills

Job Responsibilities :Troubleshoot, repair, service and test Audio Visual, Lighting and Sound equipment at PCB main board level and equipment level Technically strong in electronics equipment Ensure general housekeeping of technical workshop On-site Installation of Audio Visual, Conference, Lighting and Sound equipment as and when required Set up, standby and tear down of Audio Visual, Conference, Lighting and Sound equipment for rental events as and when requiredJob Requirements:NITEC Read more
in Electronic or experience working as electronic technician Bilingual in English and Mandarin as need to communicate in English and Mandarin with co-workers /customers. Able to work independently and with strong electronic knowledge. Min 1 year hands on working experience in servicing , repairing and maintenance of electronic equipments Possess Class 3 licence Willing and able to work overtime if requireSalary : Up to $1.8K (Depends on experience) Working Hours: 5 days work week, Office hours Location : Macpherson – Close to Tai Seng MRTHow to Apply:- Please click on the "APPLY NOW" button and attach your detail resume in MS Word Format (.doc file) with the updated information below;Personal Particulars Education / Qualifications Work Experience (Period of employment and job description) Expected range of basic salaryLast drawn salary in all past employments Reason for leaving respective employment Language Proficiency Earliest work commencement date / Notice period****We regret to inform that only shortlisted candidates will be notified.**** Personnel Reg. No: R1331602 EA License No: 13C6829
Skills

Roles & ResponsibilitiesPosition SummaryDesign and develop photoelectrical sensorsSupervise and lead technical teamProduction technical supportResponsibilities and TasksEngage and guide electronic engineers in design and development of industrial sensors including circuitry, PCB layout and prototyping with proper documentationPerform product verification tests and countermeasuresDrive day-to-day technical discussions with Electronic Engineers and provide guidance and advicesCollaborate with cross functional teams to sustain the product lifecycle including customer complaints, components obsolescence, failure analysis, Read more
etc.Liaising with headquarter for technical support and technology transferVerify regulatory compliance (UL, CE, etc.) with support from approval departmentRequirementsMaster/Degree in Electronic/Optoelectronic Engineering or equivalent5 years minimum relevant experience in electronic design and developmentStrong knowledge in digital and analogue circuits, and PCB layout experience with a system level viewStrong interpersonal and analytical skillsAbility to influence and motivate an electronic engineering teamExperience in leading a team is an advantageExperience in photonic design is an advantageCreative, self-driven and willing to acquire new skills and grow himself/herself and the electronic team members
Skills FPGA Engineer Responsibilities Responsible for end-to-end FPGA/PLD development, from digital logic design, detailed simulation, synthesis, validation and integration with hardware involving debugging and resolving systems issues. Derive specification based on product requirements. Research and enable innovative solutions for cutting edge designs, including filing patents and enabling next generation technologies. Resolve issues and drive completion of projects to schedule and collaboratively network with other technical contributors. Be a team Read more
player, owning all aspects of assigned areas including verification.Qualification Bachelor's or Master's Degree in Electrical Computer Engineering or equivalent. Minimum 5 years of hands-on experience with FPGA design, preferably with Verilog. Demonstrated ability to lead FPGA Development and Regression activities. Successfully completed complex designs from concept to production Experience with architecture definition, system integration of FPGA design and strong logic design fundamentals. Demonstrated ability to derive specification based on product requirements Experience in performing FPGA WCA (Worst Case Timing Analysis) Familiarity with common processor interfaces (DDR3/4, I2C, SPI, RS232, MDIO, XAUI). Experience with Altera Quartus or Xilinx Vivado IDE including synthesis, simulation, place and route, timing closure. Experience with system Verilog test benches for full chip test bench environments with Cadence IES, Questasim to test full FPGA chip. Exposure to integration and debugging tools, such as oscilloscope and logic analyzers. Self-driven and able to work independently.Hardware designer Has good knowledge of electronics circuit design (analog and digital circuits) Able to design a schematic circuit using either OrCad, Mentor Graphics PADS Logic or Altium software Able to do PCB design and Layout starting from component library creation upto Gerber file creation using Mentor Graphics PADS Layout or Altium software Knowledgeable on debugging electronic circuit and troubleshooting Knowledgeable on PCB and PCBA process Provide manufacturing support during PCBA, product testing and assembly Perform functional and reliability tests, debug and troubleshoot Create BOM and other PCB and PCBA related documents
Skills
Roles & ResponsibilitiesResponsible for selection of electrical parts and componentsDesign and updating of wiring circuitryResponsible for software programming, testing and commissioning of machinesCoordinate with relevant departments to meet customer requirement and on time delvieryRequirementsDegree/Diploma/Higher Nitec in Electrical EngineeringPreferably least 2 years of working experience in Industrial Automation Field or similar fieldGood knowledge of Electrical circuit design and PLC programmingKnowledge of Visual Basic or C-programming and PCB layout/structure will Read more
be an added advantageInterested candidates are to email your resume to: [Click Here to Email Your Resume] We regret only shortlisted candidates will be notified.
Skills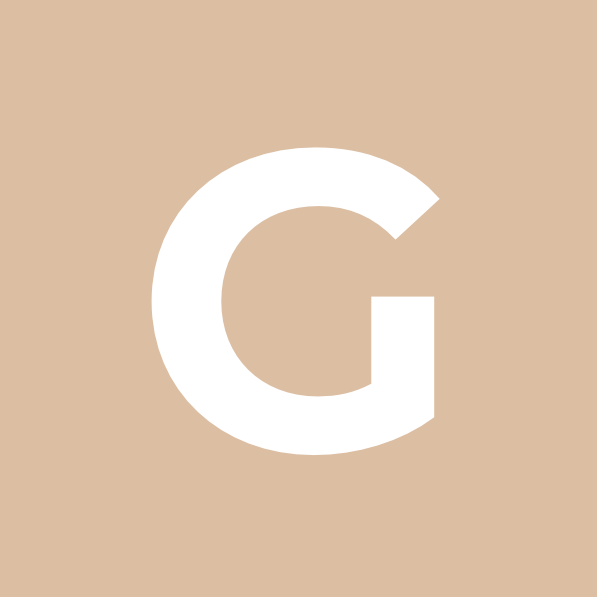 $1,800 - $2,300 a monthGEMSMART TECHNOLOGY (S) PTE LTD47 KALLANG PUDDING ROAD, #06-15 CRESCENT @ KALLANG, SINGAPORE 349318Tel: (65) 6743 9055 Fax: (65) 6743 0375Established in 1992, we supply mass production rigid printed circuit boards (PCB) multi-layers (up-to-26 layers), flexible PCB, rigid-flex PCB and aluminum based boards, etc. PCB surface finishing include HASL, ENIG, immersion silver, immersion tin, OSP, etc. PCB manufacturing capabilities include special materials, high frequency, Read more
high TG, HDI impedance controlled boards, Rogers, Getek, heavy copper up-to-8 oz, minimum line width/space 3 mil/3 mil, buried/blind laser micro vias, etc.We are specialized in printed circuit boards (PCB) for more than 20 years. With our experience, we provide professional, competitive and quality products and services.Besides PCB, we do supply Automatic dishwashing machines, G-Winner Taiwan. We are the branch office of G-winner in Singapore to explore washing machine in Asia market.Position Title: Administrative AssistantResponsibilities:You will be responsible for providing administrative and clerical services in order to ensure effective and efficient operations, up to date and accurate manner. * Requirements:GCE O LevelMicrosoft Offices (Word, Excel, PowerPoint, Email & Internet)Must be fluent in Mandarin and literate in ChineseGood written, oral and interpersonal communication skillsPunctual, obedient, hardworking, efficient and dedicated to the jobMain Activities:Answer phones and perform other clerical dutiesType correspondence, purchase orders, delivery orders, invoices, packing list and other documentsMaintain office files, stationery and goods inventoryHandle, coordinate upkeep office equipmentHave some work experience, preferably in related fieldRemuneration and benefits:We offer an excellent remuneration package that includesAttractive salaryCompany benefitsTo apply, please send/email your detailed resume stating current and expected salary together with recent passport-size photograph to:The Human Resource Department47 Kallang Pudding Road #06-15 Crescent @ Kallang Singapore 349318Job Type: Full-timeSalary: $1,800.00 to $2,300.00 /monthExperience:customer service: 1 year (Preferred)Administrative Assistant: 1 year (Preferred)Location:Singapore (Preferred)
Skills Roles & ResponsibilitiesResponsible for manufacturing process at Stamping, Wet Cleaning, Lamination, UV Exposure and Etching for lead frame and Waste Chemical treatment at PES.Responsible for improvement programs in Yield, Capacity, Cycle Time and Capability to achieve cost reduction.Perform 5W1H methodology to determine root cause and implement improvement actions on daily production lot rejects.Perform evaluation to optimize and improve the manufacturing process capability and yield for new products.Qualify new Read more
materials; processes, equipment and system for continuous improvement.Establish and generate the process control, process FMEA and operation work Instruction documentation.Perform SPC review.Perform other duties that may be assigned by the superior from time to timeRequirementsKnowledge in copper etching, photosensitive film imaging & chemical processing.Experience in lead-frame or PCB etching manufacturing processes.Skilful in problem solving techniques using statistical tools and data analysis.Familiar with Microsoft Office software and project management skill.CandidateAsia Group Pte LtdR1330495 / EA16C7962
Skills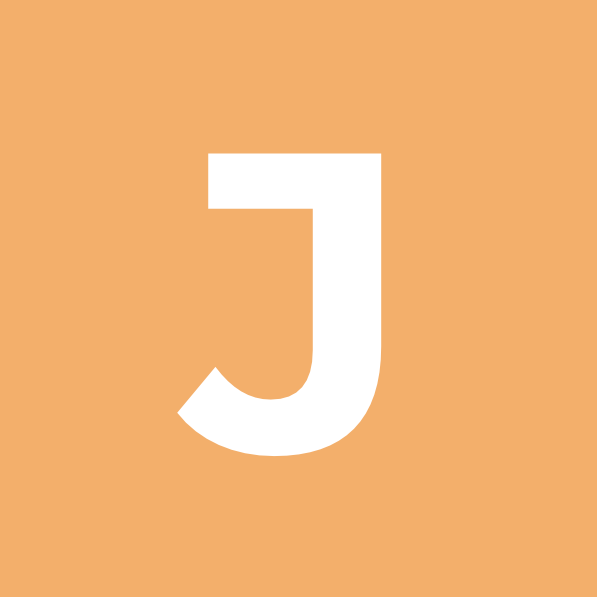 Job Title: Equipment Technical Associate (Fresh grads are welcome)Industry: Manufacturing - OtherSalary: SGD 1750 - 2050Location: South West, SingaporeAbout Company:Our client is a MNC that engages in research and development, engineering, and manufacturing of industrial automation and control products. It offers controllers under the CompactLogix brand, microcontrollers and component drives.Job Description:- Troubleshoot and maintain SMT and PCB assembly machines to achieve optimum output and minimum PCBA defects.- Perform Read more
scheduled preventive maintenance to the machines.- Able to work overtime.- 3 alternate 4 shift per week, 12hrs/shift, Night shift- 1 year contractJob Requirements:- Minimum ITE in Engineering- Fresh graduate acceptable. - Working experience in printed circuit board assembly preferred. Experience in using Universal SMT machines and wave soldering machine will be added advantage.- Computer literacy with basic knowledge of using Microsoft excel & power point preferred.Interested applicants are invited to submit their resume via clicking the apply button.JointHire Singapore Pte Ltd.(EA License No.: 17C8920)James Sim (Registration No.: R1980794 )
Skills Roles & ResponsibilitiesNote: Fixed Term 12 months, Shift work Night shift Team C/D (12 hours, 3 day work 4 day rest, 4 day work 3 day rest basis)ResponsibilitiesTroubleshoot and maintain SMT and PCB assembly machines to achieve optimum output and minimum PCBA defects.Perform scheduled preventive maintenance to the machines.Able to work overtime.3 alternate 4 shift per week, 12hrs/shift, Night shift1 year contract.RequirementsRequirements:Academic Qualification: Minimum ITEExperience: Fresh graduate. Working Read more
experience in printed circuit board assembly preferred. Experience in using Universal SMT machines and wave soldering machine will be added advantage.Basic knowledge: English literate. Computer literacy with basic knowledge of using Microsoft excel & power point preferred.
Skills