Sign in or register for a JobTech account.
Jobs that require

process design and management

skill

Responsibilities
Provides SQM support and independently produces and Completes Supplier Quality Engineering related activities (e.g. Problem-solving and failure/root cause analysis activities) and documentation
Manage close partnership with suppliers and contract manufacturers to promote ease of work collaboration, quality control process improvement and generate/ implement cost reduction initiatives.
Ensure raw materials, components and products from suppliers/ contract manufacturers are delivered according to Company specifications and quality requirements.
Execute NCMR & SCAR management effectively and with timely closure.
Drive quality and compliance development and /or improvement at suppliers when necessary.
Manage and maintain registries for Supplier Quality Metrics such as Non Conformance Material Return (NCMR), Supplier Corrective Action Request (SCAR) and Corrective Action and Preventive Action (CAPA).
Participate in the assessment and selection of supplier of key commodities through conducting Supplier Qualification Audit.
Maintain data integrity between company NCMR records and Contract manufacturer MRB records
Execute First Article Inspection (FAI) management together with Designers to establish the FAI reports to support quality control purposes with the use of appropriate measurement equipments.
Execute IQC management of all incoming parts from a supplier with reference to FAI reports to ensure all parts are meeting specifications.
Maintain all the finished product information in the Master Excel Database for full record traceability.
Execute OQC and SI Management over final product quality to ensure all finished products are inspected to be fully in compliance with the full product specification and quality requirement to be approved for shipment (Dua Quality Gate Approach)
Perform Source Inspection (SI) by Out-of-Box sampling inspection methods
Collect CM Factories production test and OQA for statistical study to review and analyses the trend of yield performance and take appropriate action for improvements.
Requirements
Candidate must possess at least a Professional Certificate/NiTEC, Diploma/Advanced/Higher/Graduate Diploma in Engineering (Electrical/Electronics/Communication/Quality Engineering) or equivalent.
At least 3 Year(s) of working experience in the related field is required for this position.
IPC certification is a must for this role
Bilingual in Mandarin and English to liaise mandarin speaking vendors
Skills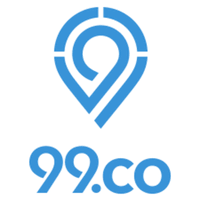 99.co is looking for a Data Analyst to join our diverse team of people who are passionate about taking the real estate industry properly into the age of technology through innovation and a desire to solve its multitude of challenges.

A numbers person, a communicator and a storyteller all in one, the analyst would partner closely with the product team to identify new opportunities and translate data to useful and actionable insights; steering and guiding the company in making an effective product and business decisions.

What you'll do:
Take ownership in delivering prompt, accurate and reliable data analysis in your area of ownership
Partner closely with product and business teams on strategic deep dives, plan data metrics, and ad-hoc data requests
Identify, analyse, and interpret trends or patterns in complex data sets
Source and analyse consumer and agent behaviour data to help us improve existing algorithms
Partner with business leads to understand, predict and provide solutions for the respective teams' data needs
Locate and define new process improvement opportunities
Taking lead on projects, as needed.
What you are/have/will be:
2-3 years of working experience in a Business Intelligence or Analytics role is highly preferred, exceptional fresh graduates will be considered
Proficiency in SQL is a must
Familiarity with Python and R is a +
Ability to embrace both the charms of individuality and teamwork
Strong critical thinking with the ability to organise and prioritise data requirements and needs from business stakeholders in a logical manner
Detail oriented and able to work efficiently in a fast-paced team environment
Excited in learning new technologies and translating data into business solutions
Detail-oriented or someone who reads everything and will paste an html peace character somewhere in your application ;)
Skills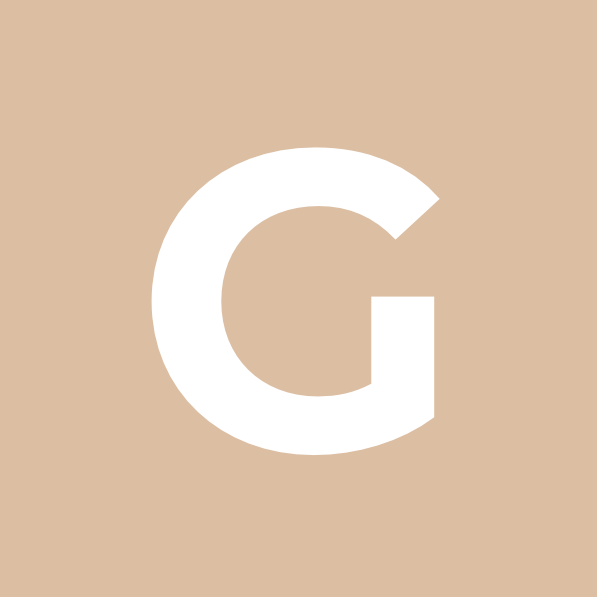 Project Management: manage the delivery of the customer's solutions and services in accordance with predefined time, quality and cost criteria and as per contract Implement the quality process according to in-house custom development rules (Custom Development Life Cycle (CDLC)) Write the project management plan Manage subcontracting deliveries related to project delivery Read more
Capture, complete and validate the customers' requirements in the Solution Requirements Specification Report project progress to the Gemalto management and to the customers' project owner Monitor the project : cost, schedule, risk, actions and margin Manage project risks and impacts during the project and communicate on them Report major issues to management and recommend solutions to the customers' project owner Request resources that are compliant with the project schedule and the customers' requirements objectives Coordinate with the delivery center managers with regards to resources availability Manage, coordinate, motivate and inform the technical project team Supervise and contribute to the technical aspect of the project (architecture, design, validation, integration) Ensure the configuration management and archives are set Lead the acceptance of a project and be responsible for its delivery Ensure the change management related to the customers or to the project Identify lessons learned during the post-mortem meeting of each project and communicate them to the team in order to capitalize new knowledge Coordinate with the other Project Managers to create and develop knowledge sharing and promote reuse (best practices, reusable modules, etc.) Based on project experience, participate in the process improvement plan and best practices sharing Upsales contribution: identify the customer's extra-needs during the project delivery or during the support & maintenance period. The aim is to increase the upsales of solutions and services on a set of assigned customers. This part mainly consists in identifying and promoting new business opportunities to existing customers. Beyond Project Management, maintain a close technical relationship with selected accounts and focus on them. For these accounts/customers: Keep regular contact with assigned customer and with support & maintenance manager in order to identify upsales opportunities Identify the customers' extra-needs during the project delivery and during the support & maintenance period to increase solutions and services upsales Manage change requests/ upsells of Solutions and Services for established customers according to Corporate Authority Limits and the Business Unit bid management process With regards to customers under your responsibility, define the quotation, schedule and feasibility study for a project during presales on a case per case basis Inform the account manager when making an offer to his assigned set of customers Impact customers' needs and requirements based on customer knowledge and Gemalto offer knowledge Drive upsales solutions proposals and manage long-term customer relationship in farming mode beyond project management Bachelors in Engineering or Master's degree in Computer Science 5 years' experience in project management (specification, design and team) Technical /functional skills: -  Fluent English -  Change Point knowledge -  Communication skills -  Negotiation skills -  Project management o  Gemalto internal processes : Software Development Life Cycle (SLC) / Custom Development Life Cycle (CDLC) o  Crisis management o  PMI standards -  Pre-sales skills, solution selling -  Contract Management -  Legal Aspect of Software -  Microsoft Project -  Basic knowledge in: cryptography, smartcard, personalization solutions, Coesys solutions, Biometry Behavioral skills: -  Leadership -  Decision making -  Risk taking -  Ability to work under pressure -  Anticipation -  Team worker -  Interpersonal skills -  Customer oriented -  Pragmatic Rigorous Mobile for frequent traveling
Skills Roles & ResponsibilitiesOracle BRE Consultant and functions of the position are belowRequirement Gathering Translate the requirement to Process Design the process flowRequirements6+ years of experience creating applications using Oracle BREExperience in BRE API Experience in BPM, SOA and OSB Experience in DB Queries Experience in J2EE Expereince in BPM Dashboard and KPI
Skills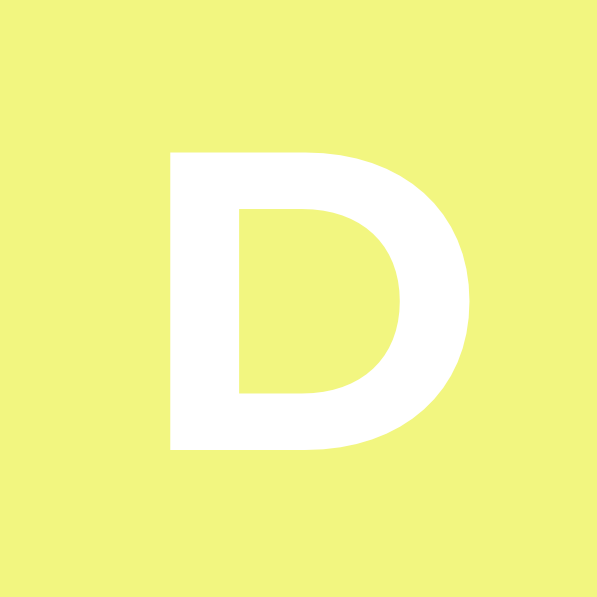 Roles & ResponsibilitiesCompany OverviewDirectAsia launched in Singapore in 2010 with a goal of changing the face of insurance in Asia.We believed customers deserved (and still do):Quick, convenient online insuranceClear, jargon-free choices with transparent pricingDirect access to and custom over their policyAnd since our launch, that's exactly what we've worked to give our customers.Today we have expanded on our success in Singapore and are now giving customers online access Read more
to insurance in Thailand.We are humbled by the support we have received over the years and will continue to innovate and come up with unique offerings for our customers while keeping our premiums affordable.DirectAsia SingaporeDirectAsia Insurance (Singapore) Pte Ltd (Reg No: 200822611G) is licensed by the Monetary Authority of Singapore and is subject to the stringent reporting and compliance requirements of the insurance industry.We have a hugely experienced team of insurance professionals who have worked in the most demanding of countries where direct online insurance is the norm. Though our team includes citizens from more than 15 countries, we remain a local company.You always speak with someone in Singapore when you call. And not to an anonymous call centre overseas.DirectAsia Insurance in Singapore is issued by Direct Asia Insurance (Singapore) Pte Ltd.The DirectAsia team works from a dedicated office at 20 Anson Road.Supporting the contact centre, theSales Associate will help to create an environment that delivers an unrivalled Customer experience in the insurance industry in Singapore.Your role is to ensure the delivery of quality services provided to customers over our various platforms supporting the long term achievement of objectives of the business. We are looking for a proactive individual to be the "voice of DirectAsia" – someone who has a passion for sales, providing great service and beyond the call of duty to delight our customersMain Responsibilities:Delivering our brand promise at all times and offering high levels of consistent, quality service support to our customersHandle incoming Sales hotline, attend to customers' requests in line with policies and procedures, striving for first call resolutionUsing simple, clear and concise languages to communicate effectively with customersActively listen and probe questions to accurately recommend products and solutions based on customer's needs and requirementsProactively engage customers through our sales cycle and ensure prompt follow-up on every lead to increase our Contact Centre Inbound sale conversionEffectively handle complaints at the first point of contact, aiming to resolve situations to customers' satisfactionBeing customer centric – Gather customers' feedback, ideas and suggestions to bring the team/organisation be closer to our customersActively participate in process improvement sessions, providing constructive feedback and suggestionsEnsure that all feedback relating to products and services is escalated to relevant parties and documented within systemsWork towards the team's objectives and demonstrate commitment to achieve business targets and personal goals.Perform other duties as assigned by immediate supervisorRequirementsRequirements:GCE 'O' Level & AboveRelevant customer service / inbound sales experience of at least 3 years, preferably from the insurance industryPossess Insurance Certificates (BCP & PGI)Demonstrated ability to manage own workload and effectively prioritize activitiesAbility to manage change effectivelyExceptional listening and analytical skillsProficiency in general desk top orientation and particularly in Word and ExcelInterested candidate, please write in or drop your resume in word format through jobbank.We regret only selected candidate will be contacted.
Skills Functional area: Business Technology ServicesEmployment type: Full-timeJob Type: PermanentThe incumbent is expected to perform analysis, design, drive implementation and upkeep the data quality technical environment to ensure that it can effectively support the data quality assessments to measure the Bank's data health. You will have to work closely with various support units like I.T. and system stewards to implement and fine tune the tools and technical environment. Your Read more
main responsibilities include:Responsible to ensure the DQ architecture meets the requirements of DQ Programme and drive the implementation and maintenance of data quality tools and data environment across the Group and subsidiaries Perform data profiling and analysis to identify data rules to enhance the accuracy of DQ assessment Perform data quality assessment automation and development Design and automate high quality and accurate DQ Dashboard/Scorecards for sharing with various Corporate Management Committees and business/support units Develop standard operating procedure (SOP) for the DQ programme and tracking mechanism to monitor the progress of BU/SUs remedial actionsRequirementsDegree in Business Computing or related disciplines with at least 5 years of working experience in banking industry Possess good analytical skills and keen interest in process enhancement and operation efficiency, preferably with certification on productivity/process improvement, e.g. Lean Six Sigma Possess strong working knowledge and experience in Informatica Data Quality (IDQ) and QlikSense; Some exposure to Ms Power BI would be added advantage Possess knowledge on banking products, processes and data; else candidate with strong data quality resolution processing expertise would also be considered Strong interpersonal skills with excellent presentation and written communication skills Demonstrate knowledge of Data Governance and data quality methodologies and practices, preferably with experience in governance tools (data quality, metadata, etc.) Experience in project management and possess good facilitation skills with the ability to manage different stakeholders across the Bank and multitask across multiple initiatives Possess good working knowledge in relational DB and intermediate to advance SQL to facilitate data analysis and assessments Exposure to enterprise scale release and change management (data model, reference code, business rules, definitions etc.) would be highly advantageous
Skills
Roles & ResponsibilitiesAbout ZilingoSince being founded in 2015 by former McKinsey consultant Ankiti Bose, and ex-Yahoo engineer Dhruv Kapoor, Zilingo has advanced from being a purely online marketplace, to an all-encompassing ecosystem that unlocks value across the supply chain.Our businesses include B2C & B2B Marketplace, Private Label as a Service, E-POS & Inventory Management, Trend Forecasting and Fintech. Each business complements the other, creating compounding benefits for the Read more
platform.We've grown exponentially on the back of the platform strategy, making us one of the most successful and fastest growing startups in all of Asia. Headquartered in Singapore, we have offices in Thailand, Indonesia, Philippines, Hong Kong and India.We are on the lookout for great people with the passion and commitment to bring Zilingo into bold and innovative new places. This is an exciting opportunity to join Zilingo Global Business team.Reporting to the Head of Crossborder, you will be responsible for: Responsible for growing sales revenue by generating new business and client relationships across the region, maintaining and adding to the productive pool of referral relationships.Seller management through means of callings and meetingsAnalyse Merchant performance to identify potential Merchants and Assortment for further growthCoordinate across functions and teams to set up processes and drive Merchants toward sales and assortment targetProviding sellers with holistic, timely information, advice and recommendations tailored to their existing needsPlan continuous business process improvement to increase marketplace Merchants performancePlan process scalability on market place operation through automation and better processesCreate and maintain communication to sellers effectively and efficientlyEnsuring pricing competitiveness, assortment, stock availability of key merchants onsite Requirements In order to succeed in the role, you should ideally have:At least 1-2 years' of work experience in e-commerce/retail, ideally in Fashion/ BeautyStrong analytical acumen and ability to generate and evaluate analysisProblem-solving skills and ability to manage multiple priorities effectively and efficientlySuperb business acumen with a desire to manage your own businessA proven track record of successful negotiations and account managementExcellent written and oral skills, strong organizational communication skillsStrong team work and interpersonal skillsMust be fluent in conversational/written English and KoreanThis Role includes frequent travel to neighbouring countries as well as participating in events around the region
Skills Roles & ResponsibilitiesAPAC Production Security teams (based in Singapore and India) is covering multiple IT Security challenging tasks for BNP Paribas Asia Pacific region, such as:-Production C-SIRT / Logging & Detection-Network Security-Vulnerability & Compliance Security scanning-Privileged Identity Management-Designing & Implementation of Security solutions-Production Support of Security solutionsThe team in Singapore is currently looking for an IT Security Professional to join its Network Security team, and work mostly on Read more
Web Application Firewall (BAU, Continuous Improvement…)Given the diversity of activities within Production Security, the new team member will have the opportunity over time to expand his knowledge & responsibilities on the other topics managed by the teams.Direct ResponsibilitiesFine tuning of WAF with ADM / APS teamsDeployment of WAF & related follow-up / reportingProcess design for WAF in APAC with Paris HQ TeamsDay-to-day WAF maint. & updateTraining/Awareness on WAFContributing ResponsibilitiesContribute to the Permanent Control framework for implementation of policies and procedures in day-to-day business activities, such as Control PlanContribute to Internal Audit response activitiesComply with regulatory requirements and internal guidelinesContribute to improvement of tools used by Production Security to follow-up on the Security Incidents Requirements2/3 year experience in Network / SecurityUniversity degree, preferably in Computer Science with spec. in IT SecurityExceptional communication and advocacy skills, both verbal and written, with the ability to express complex technical issues in an easily understood manner.Curious and highly implicated in IT SecurityTeam playerKnowledge of WAF tools is appreciatedExperience in a multi-cultural and/or international environment is appreciatedCISSP or other Network / Security certifications are appreciatedExperience in Development languages is appreciated
Skills Roles & ResponsibilitiesThe Software and Applications Developer contributes to the review and verification of business and software needs. He/She develops and maintains software in line with technical design. He/She develops and maintains software/applications in accordance to technical detailed design.He/She participates and contributes to the review and verification of test requirements and test cases.Architect and develop high performance and fault-tolerant web servicesDesign APIs for consumption by frontend team and Read more
clientsSecure web servicesDesign workflows for API-based clientsEnsure quality and longevity of code base RequirementsMust have:Experience with AngularJS/VueJS, NodeJS, Python, Django, SQL, NoSQL databases, RESTful API design.Experience with unit and integration testing, continuous integration.Experience with Docker/Container.Good understanding of MVC pattern.Aware of OWASP security practices.Knowledge of database optimization strategies.Good to have:Experience with message queues, machine learning and AWS
Skills Roles & ResponsibilitiesWork for a Fortune 500 US MNCFinancial Planning & ReportingStreamlining Finance Processes RequirementsA great opportunity has now arisen for a Senior Financial Analyst with one of the one of the world's largest pharmaceutical and medical devices company. This company is an employer of choice for many, and is regarded as one of the best places to work due to its culture and opportunities for internal mobility.Reporting Read more
to the Finance Manager, the Senior Financial Analyst will be supporting the business in financial planning, reporting, analytics activities and process improvement projects. This include standardization and delivery of reporting, preparation of business plans and developing best practices for processes and systems. In addition, you will assist to support any ad-hoc projects or tasks from the business.The successful candidate will be professionally qualified, and / or possess a degree from a reputable University. You will have at least 7 years' relevant experience. We are looking for a tenacious and highly-driven team player. Strong communication and interpersonal skills is required due to frequent engagements with stakeholders within the business. Mandarin speaking capability is required for this role as you will need to communicate often to business stakeholders based in China.Interested candidates can forward their CVs in MS Word format to [Click Here to Email Your Resume] quoting reference number AO/ATTU-575216/BC or call Adriell on 6692 0797 for a confidential discussion.BeathChapman Pte LtdLicence no. 16S8112Reg No. 111362
Skills