Sign in or register for a JobTech account.
Jobs that require

process design and management

skill ResponsibilitiesDevelop and deploy AI technologies for public safety. Writing functional and program specifications and documentation, data (structured and unstructured) acquisition from external and internal sources. Identifying suitable machine learning algorithms to apply on the data sets, building machine learning model from the data, and tuning model parameters for enhanced performance Develop processes and tools for evaluating the performance of machine learning algorithms Mine and analyze data from company Read more
databases to drive optimization Design, build, test, validate, and deploy statistical and machine learning models Develop custom data models and algorithms to apply to data sets RequirementsBachelor's degree in Computer Science or Data Science Or, in any of Statistics/Mathematics/Technology Minimum of 5 years of quantitative analytics experience with a focus on statistical modeling, Machine Learning, forecasting, optimization and/or predictive analytics; experience in biometrics and facial recognition technologies is an added advantage. strong programming experience with Python and R. Experience in machine learning, deep learning, data visualization, statistical, text analytics libraries, jupyter notebook and/or frameworks in Python or R. Experience with data processing and data analytics. Experience in predictive modelling algorithms, supervised and unsupervised learning methods, building statistical models (regression and neural networks). Experience in scikit-learn, numpy, pandas, seasborn, matplotlib, deep learning framework: tensorflow, keras or pytorch. Experience visualizing/presenting data for stakeholders using: Tableau, D3, ggplot is a plus Experience in public cloud infrastructure such as AWS and/or Google Cloud Platform Demonstrated experience applying a variety of machine learning techniques (clustering, decision tree learning, artificial neural networks, etc.) and their real-world advantages/drawbacks. EAP No.:R1766065EA Licence: 95C5411
Skills Req. ID: 132307Job Description As a FE Central QE Equipment Engineer at Micron Technology, Inc. you will be responsible for utilizing your engineering skills to bring a shift left mentality to all Micron manufacturing sites. You will help lead Quality Projects that improve our operations Defense Line strategy across all FE manufacturing sites. You will work with each site to help build a culture of solving problems to Read more
root cause, eliminating recurring deviations across our manufacturing equipment and process. Responsibilities and TasksDefense Line (DL) - SHIFT LEFT MENTALITYWorking with Central QE/QA and the manufacturing sites help develop and deploy Defense Line 1 strategies that promote non-conformance prevention related solutions across operations. Lead Defense Line and Equipment related projects with an understanding of project management, Initiate, Plan, Execute and Close projects that impact the network. Work with sites to seek out and identify Best Known Methods that will have a positive impact on quality and DL. Propose these BKM's to the proper Defense Line teams so they can be deployed across the network. Provide project status and updates for relevant stakeholders. Monitor metrics that have direct impact on our Tier 1 & 2 KPIs. Develop process KPIs that will help assure compliance to our 12 disciplines and effective use of our processes. Work with our team and site representatives to create roadmaps as necessary for improvement projects that align to our Defense Line strategies with timelines, objective and deliverables.Analyze data to identify areas for potential improvement.Develop Equipment and Process FMEA Problem Solving TeamsPlanning, Developing, and Defining a system of utilizing Equipment Problem Solving teams to enhance the Site Equipment FMEA and TPM programs to drive down equipment and process FMEA risk related fail modes until they meet an acceptable risk threshold. Update and improve a curriculum that can be used to train the network on our equipment FMEA program. Teaching and coaching site teams on how to harden our controls on equipment to prevent deviations and become self-sufficient. Exercise and improve the current eFMEA process to obtain true risk reduction value to Micron. Work with global teams to improve all current Micron FMEA processes. Goal is to achieve an efficient and effective process that is used regularly to harden and improve our product, process and equipment. Remove waste and redundancy in our processes.FMEA ApplicationCompliance metrics are critical to validate that each FMEA meets a minimum standard and ensures consistency from site to site. Creating metrics and driving global team to reach target. Work with global team and integrate FMEA risk reduction and detection improvement at working level on process areasManufacturing Site SupportPerform "Boots on The Ground" tactical activities as new technotes are transferred from Technology Development to Manufacturing, filling gaps where risk is uncovered. Reflect on these activities for improvement opportunities and future projects to streamline and make more effective processes.Audit Non-ConformityWork with sites to close Customer and 3rd party audit findings and proliferate solutions across the Micron network. Work with sites to audit the systems that we have deployed to validate they are executing them as intended to obtain value.ExperienceMinimum 5 years in a manufacturing area with equipment and process experience, Equipment Owner desirable. Equipment knowledge in FE manufacturing a MUST. Excellent written verbal communication skills and must be team oriented Working knowledge of FMEA a plus Project Management and Business Process Improvement skills a plus Problem Solving, a plusEducationEducation – Bachelor's degree or 5 years' experienceLocation: 1 North Coast Drive, Singapore 757432 All qualified applicants will receive consideration for employment without regard to race, color, religion, sex, sexual orientation, gender identity, national origin, veteran or disability status. For US Sites Only: To request assistance with the application process and/or for reasonable accommodations, please contact Micron's Human Resources Department at 1-800-336-8918 or 208-368-4748 and/or submit: Job Information Request Form to: TJA@micron.com. Keywords:Singapore || North West (SG-03) || Singapore (SG) || Quality || Experienced || Regular || Engineering || #LI-KL1 ||
Skills

You will support the formulation, implementation, and management of strategies through initiatives under the Innovation Council, with the goal to drive continuous improvement and innovation to transform care. You will conduct horizon scanning, as well as analyse and recommend emerging industry trends and business process improvements. You will identify, foster, systematise and institutionalise collaborations with external parties that include academic and research institutions to support SingHealth's care transformation Read more
agenda. In addition, you will provide secretariat support and set the framework to enable learning and knowledge sharing.You will also contribute to the timely achievement of milestones and deliverables of selected transformation projects. Requirements:Bachelor's Degree At least 8 years of relevant experience with project management in the area of process improvement, design thinking and innovation Experienced in lean methodologies and data analytics using various tools and techniquesBeing six-sigma certified would be a strong advantage Able to handle complex, ambiguous and challenging situations and comfortable with change in a fluid environment with various stake holders Excellent communication and interpersonal skills Ability to work independently
Skills

Why Join Us? The Office for Service Transformation (OST) was set up in 2013 to drive cross-institutional service transformation initiatives, across SingHealth, the largest healthcare cluster in Singapore with more than 20,000 employees. Our vision is to put our patients at the centre of care delivery and offer our patients a truly seamless experience. OST also provides a unique opportunity for you to engage closely with, and imbibe Read more
the insights and experience of SingHealth's top management through regular meetings and discussions. The team has regular meetings with the Group Chief Executive Officer, and also have the opportunity to present directly to top management. The department places a strong emphasis on staff development. This includes the opportunity for professional development courses, and the chance to learn from highly-acclaimed speakers from renowned institutions by participating in local and overseas seminars and conferences. Our team members hail from multiple disciplines and several institutions, and we are proud of our close-knit, collaborative family culture where each member brings to bear diverse skillsets. Our special OST mentorship programme ensures that an assigned senior staff from another SingHealth institution or domain will mentor and coach you, allowing you special insight from another set of experiences. Job Responsibilities: As an Assistant Director, you play a key role in developing seamless operating systems which are patient-centric and cost-effective across SingHealth. You will be part of a diverse team that collaborates with cluster-wide and external stakeholders to formulate, develop and implement improvement projects that are aimed at improving the experience of our patients across the care continuum. You will oversee the initiation, planning, execution, and monitoring of process improvement projects as well as lead data mining/gathering activities, statistical analysis for identification of potential areas for improvement and track improvement impact of project initiatives.In addition, you will oversee strategy assessment, formulation, execution and review for the department with an effective planning framework. You will manage project updates and department plans, engage stakeholders, create positive momentum for service transformation, and facilitate successful implementation of projects. Other responsibilities may include overseeing the Department's performance and managing workplan, budget, manpower and training matters as well as undertaking ad-hoc or special tasks and events as assigned by the Head of Department. Job Requirements:Bachelor's Degree in any discipline with minimum 10 years work experience in project management and process improvement. Strong communication skills (written and verbal) and people skills Proficiency in Microsoft Office applications (MS Word, Excel, PowerPoint) Proficiency in Design Thinking is preferred Knowledge and skills in process improvement, improvement methodologies, tools and techniques, such as Lean and Six Sigma, would be a strong advantage Experience in healthcare and knowledge and experience in benchmarking and data research, statistical tools and techniques would also be an added advantage
Skills
Roles & ResponsibilitiesThe General Commodities Procurement Analyst supports various business units, functions as well as internal Procurement team and is responsible for providing analytical support for process improvement and cost savings initiatives. He/She conducts data collection, analysis/reporting, supplier qualification and measurement efforts for various commodities. The Procurement Analyst also prepares forecasts and analyzes economic trends. He/She provides supplier performance information as requested and needed for strategic sourcing initiatives. Read more
This position may also develop and maintain relationships with internal stakeholders and suppliers. He/she generally handles non-complex support and follow-on. This position assists in the writing and distribution of Requests for Proposals and Requests for Information and may be a contributing member of a contract administration team.The General Commodities Procurement Analyst generally reports to a Country / District General Commodities Procurement Supervisor.Conducts Economic Research and AnalysisConducts data collection and analysis (i.e., internal spend, market data, bid analysis optimization, value analysis, cost / price, etc.) and supplier qualification and measurement efforts to control costs.Performs economic research and prepares analyses (e.g., negotiable spend, supplier financial analysis, Total Cost of Ownership, financial models, etc.) to identify qualified suppliers and evaluate supplier reliability.Acts as Procurement's primary contact for outside procurement research and benchmarking organizations (e.g., Corporate Executive Board, CAPS, ISM, etc.) to ensure that the resources of these organizations are effectively utilized.Supports ContractsSupports Commodity Managers in assisting with Requests for Information (RFIs), Request for Proposals (RFPs), financial and performance clauses, metrics, terms, and rebates/penalties to ensure the best bid among various suppliers.Contributes to the development of category implementation plans and Purchasing Activity Review Committee (PARCO) documentation to ensure continuous improvement of processes.Conducts post-implementation analysis to identify problems. Assists in the development of fact-based negotiation strategies to obtain the best value.Assists in Policy Development and EnforcementAssists in the development of economic policies to improve the strategic sourcing process. Supports and enforces Procurement policies, Sarbanes-Oxley, supplier Diversity policy, and all other audit and regulated procurement requirements to ensure compliance.Researches existing and new legislation and recommend internal policy changes or advise management staff when action is necessary.Uses Procurement Technology to Generate Reports and Provide Impact AnalysisGathers and organizes data for analysis.Develops complex spreadsheets, documents, reports, and presentations utilizing ORACLE database, MS Office Suite, Excel spreadsheet, and e-procurement tools.Analyzes data to make recommendations for process improvements and to provide impact analysis for new projects.Assists with special projects (e.g., e-procurement systems, etc.) as needed to provide support.Assists in Acquisition ManagementActs as a point of contact, under supervision, for the business aspects of transactions to ensure they are carried out appropriately.Acts as a point of contact, under supervision, with suppliers and manages supplier performance to ensure compliance with contracts.Assists with negotiations to ensure final agreement is reached and recommend contract execution.Assists in supplier ManagementCoordinates supplier Business Reviews to maintain business relationships with strategic global suppliers.Provides supplier scorecard ratings relating to key performance indicators (KPI) to manage the suppliers overall departmental relationship.Actively monitors and benchmarks the marketplace to ensure that suppliers are providing world class services and remain price competitive.Supports Departments with Systems and ApplicationsProvides training to support new and updated products and systems.Solves problems related to deployed projects to ensure resolution of issues or defects.Coordinates new projects to provide impact analysis and report impact of project.Communicates with departments within UPS to communicate the technical benefits of new systems.Provides database management, i.e. creates tables, queries and reports, to enhance processes.Creates and designs websites, forms and system generated workflows to enhance processes.Maintains suite of applications to manage Procurement contracts, purchases, supplier performance and sourcing.Requirements• Bachelor Degree or equivalent is preferred• 2 years of procurement experience preferred• Strong communication and negotiation skills preferred• Strong analytical skills• Conversational English required, Mandarin and Malay preferred (to liaise with Mandarin and Malay speaking counterparts)• Familiar with sourcing tool preferred• Familiar with MS office software
Skills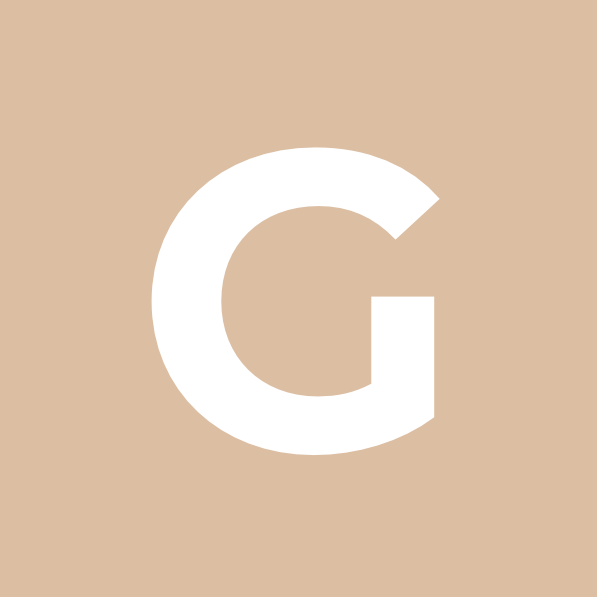 What You Will Do ·Be part of every whole product lifecycle. Dream, Build, Run and Iterate ·Elicit business requirements using interviews, document analysis, requirements workshops, surveys site visits, business process descriptions, use cases, scenarios, business analysis, task and workflow analysis ·Critically evaluate information gathered from the multiple sources, decompose high-level information into details and develop requirements specifications according to standard templates used by the organization, using natural language Read more
·Establish and maintain regular communication with business stakeholders ·Work with the Scrum development methodology and interact with Product Manager, Developers and QA team in defining the user stories, acceptance criteria and use cases ·Create and maintain a healthy product with long term vision ·Will be responsible to analyze business and functional requirements, organizing, modelling, and documenting these requirements to ensure that they are complete and unambiguous ·Analyze, design/redesign, implement, and document business processes ·Responsible for conducting and analyzing feasibility studies/impact assessments regarding implementation of IT solutions ·Manage Business Analysis work stream and interacting with SME, other BA and IT Team to propose functional solutions ·Captures business requirements in a precise form that can be used for system development ·Analyses and makes recommendations on associated business processes ·Ensures that the business needs as specified are met by the output of the design effort ·Develop, deliver, and evaluate training materials, supplement materials when necessary ·Ensure the successful delivery/implementation of changes/projects from end-to-end from analysis, users' requirements management, solutioning, test planning, facilitation of simulation, preparation for implementation, live verification and documentation What We Are Looking For ·2+ years of experience in product management or analyst position ·BS/BA degree in a technical field, such as computer science (or equivalent years of relevant experience) ·Experience with an agile framework and/or Scrum methodologies ·Experience in Product Management ·Experience in translating requirements into development packages, therefore an understanding the areas of application development, database and system design is a recommended. ·High level of communication, negotiation and interpersonal skills. ·Experience in requirements analysis, process improvement effort, implementation of process efficiencies ·Ability to elicit, articulate and document process modelling, business requirements, description of business context using scenarios and Data / Reporting requirements; ·Excellent written, presentation and communication skills in at least English and Mandarin ·Good Stakeholder Management experience ·Ability to build strong working relationships with IT teams and business What We Offer ·Competitive compensation tied to contribution, not experience or career path ·Grow with us as management or technology contributor ·Coaching our junior and peers is part of our DNA ·13 Month Salary ·Up to 6 months performance bonus ·Flexi-Benefits ·No dress code ·Flexible working hour ·Top of the line Laptop (Windows/Mac) with dual monitor ·Weekly team lunch ·Monthly off-site team activities
Skills Job ResponsibilitiesEnsure machines are in running condition Conduct trouble shooting, process control checks and machine maintenanceSupport operations such as loading and unloading trays, QC and inspection and other ad hoc duties assignedRequirementsPossess at least NITEC Intermediate / NITEC / Higher NITEC in Mechanical / Electrical / Electronics / Mechatronics EngineeringMust be able to work rotating shifts (Day / Night)BenefitsTransport will be provided at designated pick-up points
Skills Req. ID: 128241Job DescriptionAs an Assembly Process Engineering Assistant at MSB, you will be primarily responsible for supporting daily line operational matters which includes material disposition, root cause investigation and yield tracking, setting up and updating operational procedure and specifications, as well as conducting training to Operations employees.Additional responsibilities include supporting qualification lots and customer samples, performing engineering evaluations and data collection as well as working on other Read more
projects as assigned.Responsibilities and TasksEvaluate and Improve Assigned Assembly Manufacturing Processes, Materials, and/or EquipmentIdentify, investigate, and document quality deviationsTroubleshoot deviations using systematic troubleshooting techniquesEnsure corrective action was taken to prevent reoccurrence of deviationTroubleshoot process problems and determine the best course of actionMake process adjustments (adjust parameters to optimize quality and OPE)Assist engineer with process developmentsVerify correct process variables for production (i.e. materials, machine set points, etc.)Monitor Process SPC and Cpk (Processs Capability)Support in development/improvement of Process, Equipment and/or MaterialAssist Engineer in conducting experiments (DOE)Understand factors that impact process quality and propose solutionsUnderstand process limits and capabilities (CPK) and support process improvement evaluationsAssist in implementation of New Process and Process Changes to OperationAssist Engineer in maintaining operation procedures/specificationAssist Engineer in Maintaining Assembly On-Line Document System (AODS) and change communication procedures: ECN (Engineering Change Notice)Familiarize with Assembly qualification proceduresMaintain knowledge of material attributes (shelf life, storage requirements, etc.)Coordinate and conduct training/briefing for operational personnel, i.e. PEM tech, Mfg POs, etc. on product/process requirement, machine and operation proceduresCommunicate lesson learnt and training to operation personnel, i.e. PEM tech, Mfg POs, etc. on issues and corrective actionsEvaluate/Qualify New Device, Equipment and/or MaterialSupport new device FUT, qualification buildsSupport new equipment evaluation and qualification buildsSupport new material (direct or indirect) evaluation and qualification buildsEducationRequiredCertificateDiploma in EngineeringDesiredOtherBasic knowledge in semiconductor manufacturing techniques and technologiesExperienceDesiredAny number of years experience in any of the following:Semiconductor related experience (5 years - for Senior position)QualificationsGeneral understanding/knowledge of upstream and downstream processes and their impact to quality and reliability (added advantage)Fast learner, with initiative and independence (min supervision)Good team playerFamiliar with QC tools, statistics application in manufacturing environment (added advantage)All qualified applicants will receive consideration for employment without regard to race, color, religion, sex, sexual orientation, gender identity, national origin, veteran or disability status. For US Sites Only: To request assistance with the application process and/or for reasonable accommodations, please contact Micron's Human Resources Department at 1-800-336-8918 or 208-368-4748 and/or submit: Job Information Request Form to: TJA@micron.com. Keywords:Singapore || Central Singapore (SG-01) || Singapore (SG) || Backend Manufacturing || Experienced || Regular || Engineering || #LI-IT1 ||
Skills Req. ID: 126813Backend Central Planning Tactical Planner – Compute and Network As a Backend Central Planning Tactical Planner, you will be part of a team focusing primarily within the 0-26 weeks' time frame with special emphasis on current quarter. You will support your manager in monitoring our build plans, capacity gaps, CTM solves to ensure we can, and do perform as planned, in order to execute to our Read more
sales plans/manufacturing targets. You will work cross functionally with Supply Chain and our manufacturing sites to stay aligned to shifting supply and demand in an agile manner. You will support your manager in communicating plan gaps in a structured cohesive and timely fashion and drive accountability into the right area via attention to key metrics.Your responsibilities will include, but are not limited to, the following: Manage Backend InventoryEstablish and implement Backend (BE) Inventory Management Business Process Interact with GSM Tactical Supply Planning, Business Units (BUs) to define inventory target Report and drive backend inventory to meet business target Improve business process maturity level constantlyDrive Supply Fill Rate in BE to healthy metricsInteract with GSM Tactical Supply Planning in identifying at-risk product lines with undesirable Supply Fill rate % in the planning horizon Coordinate with GSM Tactical Supply Planning and BE Site Planning on action plans in improving Supply Fill Rate metricsDrive and Achieve Backend Manufacturing Due Date TargetsUnderstand and articulate root cause of Global Mfg Due Date miss Drive to implement corrective action (CA) and preventive action (PA) from stakeholder(s) Optimize the Due Date metrics associated with Business Process (BP), systems, tools across backend manufacturing Report metrics to your managers/organization leader(s)Drive and Standardize Backend Tactical Planning Business Process/SystemsIdentify existing backend planning business processes/systems Opportunity For Improvement (OFI) Facilitate backend planning business process standardization/systems development and alignment Perform documentation of business process Conduct regular reviews to improve business process maturity Collaborate with Business Process and System Teams and various stakeholders for BPIProvide, Analyze and Drive Sub-Contractor Forecast AccuracyAnalyze and provide weekly sub-con forecast to internal stakeholders Present sub-con forecast in forecast review meeting Articulate root cause of forecast up and down trend Send weekly forecast to sub-con and to follow up with sub-con questions Analyze excess Piece Parts inventory to provide report to justify sub-con claimsRequirements Bachelor's Degree required in either fields:Engineering Supply Chain Management Related field of studyQualifications:Proven problem-solving, decision-making, and financial skills Proven ability to build and lead integrated teams from various internal and external organizations across multiple sites Ability to influence others using a variety of approaches with or without position power Demonstrated ability to effectively lead and present to small and large groups Decision making skills using data analysis techniquesDemonstrated ability to communicate well with peers and managers. Ability to have hot product execution status end to end data on your finger point, be ready to present progressing anytime when requestedExperience Required:3+ years' experience in any of the following:Process Management and Improvement Supply Chain Management Semiconductor Manufacturing Process ControlWorking Location: Micron, 1 North Coast Drive, Singapore 339942 We recruit, hire, train, promote, discipline and provide other conditions of employment without regard to a person's race, color, religion, sex, age, national origin, disability, sexual orientation, gender identity and expression, pregnancy, veteran's status, or other classifications protected under law.This includes providing reasonable accommodation for team members' disabilities or religious beliefs and practices. Each manager, supervisor and team member is responsible for carrying out this policy. The EEO Administrator in Human Resources is responsible for administration of this policy. The administrator will monitor compliance and is available to answer any questions on EEO matters. To request assistance with the application process, please contact Micron's Human Resources Department at 1-800-336-8918 (or 208-368-4748). Keywords:Singapore || Central Singapore (SG-01) || Singapore (SG) || Backend Manufacturing || Experienced || Regular || Manufacturing/Production Operations || #LI-MH2 ||
Skills About UOBUnited Overseas Bank Limited (UOB) is a leading bank in Asia with a global network of more than 500 branches and offices in 19 countries and territories in Asia Pacific, Europe and North America. In Asia, we operate through our head office in Singapore and banking subsidiaries in China, Indonesia, Malaysia and Thailand, as well as branches and offices. Our history spans more than 80 years. Over Read more
this time, we have been guided by our values — Honorable, Enterprising, United and Committed. This means we always strive to do what is right, build for the future, work as one team and pursue long-term success. It is how we work, consistently, be it towards the company, our colleagues or our customers.About the DepartmentThe Data Management Office and Big Data Analytics function answers the demand for quality and credible data across the Group. Data Management OfficeWe govern the use of data across the Group and provide guidance for data management and usage. This optimises the value of data to enable smarter, faster and more accurate decision-making as well as improve operational efficiency. Above all, we ensure adherence to all data governance standards as determined by regulators. Big Data AnalyticsWe are a centralised analytics function that supports Group-wide business units and their analytical needs. We aim to establish ourselves as an analytics centre of excellence and drive analytics adoption and the utilisation of new big data technology across the Group. Our key areas of service range from business intelligence, strategic analytics to data science. Job ResponsibilitiesAs the subject matter expert to provide advisory on Data Governance directives, standards and data management functionalities, e.g.Data Quality, Enterprise Business Glossary and Master Data Management Design the approach and project manage the data governance and stewardship implementation to ensure high effectiveness and adoption across the Group Monitor the regulatory landscape across different jurisdiction where the Bank operates and identify data governance/management compliance obligations. Develop/drive initiatives to address the compliance requirements. Perform investigation on data incidents and propose remedial actions to mitigate the risk of non-compliance. Build and sustain strong collaborative relationship with business stakeholders, Group Technology and Operations to enable effective management of data asset. Member of secretariat for Data Management Working Group (DMWG), a 3th tier corporate governance committee of the Bank.Job RequirementsDegree in Business Computing or related disciplines with at least 5 years of working experience in banking industry At least 2 years' experience in data governance or related GRC (Governance/Risk/Compliance) e.g. establishing standards and procedures, data stewards Strong interpersonal skills with excellent presentation and written communication skills and ability to translate ideas, approaches and actions into presentation materials Demonstrate knowledge of Data Governance and data quality methodologies and practices, preferably with experience in governance tools (MDM, data quality, metadata, etc.) Experience in project management and possess good facilitation skills with the ability to manage different stakeholders across the Bank and multitask across multiple initiatives Possess good analytical skills and keen interest in process enhancement and operation efficiency, preferably with certification on productivity/process improvement, e.g. Six Sigma Familiar with general data architecture concept, including data warehouse and big data technologyBe a part of UOB FamilyApply now and make a difference.
Skills