Sign in or register for a JobTech account.
Jobs that require

process optimisation

skill About UOBUnited Overseas Bank Limited (UOB) is a leading bank in Asia with a global network of more than 500 branches and offices in 19 countries and territories in Asia Pacific, Europe and North America. In Asia, we operate through our head office in Singapore and banking subsidiaries in China, Indonesia, Malaysia and Thailand, as well as branches and offices. Our history spans more than 80 years. Over Read more
this time, we have been guided by our values — Honorable, Enterprising, United and Committed. This means we always strive to do what is right, build for the future, work as one team and pursue long-term success. It is how we work, consistently, be it towards the company, our colleagues or our customers.About the DepartmentThe Technology and Operations function is comprised of five teams of specialists with distinct capabilities: business partnership, technology, operations, risk governance and planning support and services. We work closely together to harness the power of technology to support our physical and digital banking services and operations. This includes developing, centralising and standardising technology systems as well as banking operations in Singapore and overseas branches.Job ResponsibilitiesFinancial Information Management (FIM) Process Optimization partners operational units across Group Finance to identify and implement suitable use cases for re-engineering and automation to maximize throughput and minimize cost. Our key stakeholders leverage on our process optimization skills, coupled with functional knowledge of applications to improve turnaround for result analyses and reporting. The candidate will be part of the FIM department within Group Finance, with key responsibilities including:Conduct process studies and propose use cases that align to the Group Finance vision Review, re-engineer and design processes/workflows that are portable and scalable Create and maintain data visualization applications to support evolving operational needs Facilitate and manage the revision and operationalization of Target Operating Models with process changes Assess operational risks, support/manage audits and propose effective solutions for process and control improvementsJob RequirementsDegree in Accounting / Finance / Mathematics / Technology or its equivalent professional certification At least 8 years of demonstrated experience in the banking industry, with a good understanding of technology, data and operations of one or more of the following areas:Financial accounting policies Management accounting methodologies Financial/Regulatory reportingActive participation in at least 1 major project spanning multiple applications Experience and proficiency in MS Office Suite, SQL, Data modelling, Data Visualization tools, RPA and Workflow software Be a clear, confident and persuasive communicator, with excellent presentation skills and with the ability to structure a coherent, logical argument Results-driven team player with the ability to take initiative, handle multiple tasks and re-prioritize to meet timelines Possess a curious nature and an aptitude for systems-related work and a strong ability in process analysis and cost optimization Motivated to assimilate and apply skills/knowledge, as well as to inspire a learning culture amongst peers and subordinatesBe a part of UOB FamilyApply now and make a difference.
Skills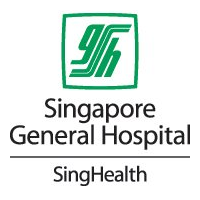 Job DescriptionYou will be responsible for the secretarial and administrative support by providing liaison functions to ensure the smooth flow of information within the department and / or with the relevant departments, as well as external organisations. You will also assist with the planning and organising of all events such as conferences, forums and other educational events in the department. You will be required to support process optimisation Read more
and performance management (eg. developing dashboards & monitoring KPIs) to align to Divisional and Departmental goals.Job RequirementsDiploma with background in IT or Information Systems will be advantageousExcellent interpersonal, organizational and communication skillsA good team player who is able to work independentlyProficient in Microsoft Office Applications
Skills Roles & ResponsibilitiesIf you\'re a technologist with a passion for automation in an agile environment, here\'s an exciting opportunity in the media industry! Our client is looking for DevOps Engineers to support builds, manage their ElasticSearch clusters and to automate operations and processes.RequirementsMandatory Skill-setThe ideal candidate should possess:Degree in Computer Science, Information Technology or equivalent;Experience in ElasticSearch;Expertise in establishing process optimization, automation and Continuous Integration / DevOps practices Read more
(web and native mobile applications);Hands-on implementation experience in DevOps tools (Git/Github, Redis, Docker, Kubernetes, Jira, Jenkins, Confluence, Anisible, AWS, etc.);Automation or script creation experience with scripting languages (Java / PHP);Experience in implementing analytics and monitoring tools such as Dynatrace, New Relic, ELK, Grafana, etc.;Experience working in an agile environment with solid understanding of release strategies and HTTPS request flows through network layers;Knowledge of Vanish Command Line (VCL);Strong analytical skills with the ability to analyse and resolve development and operations issues;Desire for learning and a passion for automation, latest technologies and best practices;Excellent interpersonal and stakeholders management skills.Desired Skill-setCertification in DevOps, AWS, Agile and/or ElasticSearch.ResponsibilitiesTo collaborate with software engineers and system administrators to deploy and operate on-premise and in-the-cloud systems;Manage ElasticSearch clusters, nodes and index data;Design, develop, deploy automation and support builds in a continuous environment;Identify, diagnose and resolve pipeline bottlenecks, build failures and other issues in development, production and QA environments;Set-up and maintain deployment, monitoring and operational tools;Maintain good understanding of security concepts, processes and best practices;Stay abreast of emerging technologies and digital trends;Continuously identify opportunities to incorporate best practices in automation, optimization and new efficiencies.Should you be interested in this opportunity, please send your updated resume to [Click Here to Email Your Resume] at the earliest. Confidentiality is assured, and only shortlisted candidates will be notified.EA License: 07C5639
Skills

Roles & ResponsibilitiesIn-depth understanding and expertise in FICO modulesTo demonstrate and apply strong technical skills to effectively deliver the works in a quality and timely mannerProvide business analysis and process redesign expertise in FICO functional areasImplemenation experiance - SAP Financials (FI/CO: General Ledger (GL), Accounts Payable (AP), Accounts Receivable (AR), Cost and Profit Center Accounting, Internal Orders, Project Systems, Treasury), SAP Sales and Distribution (Basis), and SAP Material Read more
Management (Basic).RequirementsMinimum 6 years SAP experience supporting SAP FI/CO modules (GL, AR, AP, IO, PS, COPA, Treasury)Experince in configuration, design functional specification of S4/HANA.Good written, oral, and interpersonal communication skills.Proven analytical and problem-solving abilities.Bachelor's Degree of Computer Science/ Information Technology.EA License No. - 14C6941
Skills

Roles & ResponsibilitiesTo support and execute all aspects of business process optimisation ensuring a continuous assessment and improvement of productivity and efficiencyTo contribute actively to the development and improvement of corporate standards for business processes, and execute the processes and related methodologies, and to aligncountriesto those corporate standardsTo contribute to the definition, alignment, implementation and overall improvement of company-wide standard methodologies for process improvement to drive delivery of Read more
operational excellenceTo execute business processes, provide recommendations and implement business improvement activities to meet market and customer needsTo support business processes across all functions consistent with global process standardsTo solve existing inefficiencies within the business by developing business processes in coordination with the Global Business Solutions and the Global Process Excellence teamsTo execute the global definition of key performance indicators relating to business process performance and operational qualityEngage all level of business and support communication of changes into the wider business which improves engagement and change acceptance RequirementsWorking with the Cluster OE lead and team for deployment of operations excellence projects & Initiatives into the branchesLeads the process and system components for the operational excellence programWorks with branches and country stakeholders to map current business processesWorks with branches and country stakeholders to map current activities performedBaselines current activity effortsand productivityBaselines best quartile performanceIdentifies quick wins to remove waste and supports branches and country to executeAnalyses data to identify root causes and baseline data and potential improvement and expected benefitsEvaluate, create and drive standard "best practice" processes and continuously improve/ leverage existing processes.Supports training of future state processes to employeesSupports improvement initiative execution with process and technical supportSupports the Business Unit in providing operational management reportingResponsible to lead the deployment within the branch and act as the go to person for the site personal & be as a Super User in CW1Drives Data Compliance, Autorating & Job management performance and other Global initiatives under the scope of OEExecution of OE methodology in branches,leading all branch specific activitiesProcess mappingOutlining activitiesVAA and assessmentsCoaching teams in use of tool and lean managementScheduling training in SOP's and workshops
Skills Why Join? - Leading supplier of semiconductor process equipment - Attractive staff benefits, eg. on target bonus, leave, comprehensive insurance - Mentorship and training - Great emphasis on people welfare, growth and development Job TypeContract 1 Year Renewable / ConvertibleBenefitUp to $3800 + 1 month completion bonus + up to 1 months VB (depends on qualification and experience) Transport provided at Jurong East, Tampines and Yishun MRTWorking hours Read more
and Location:5 days work week (Monday to Friday: 8.30am to 6pm)Job Responsibilities: Handling Process Control:Determines critical process metrics that can be monitored on a regular basis Work with Quality Engineering to implement statistical process controls for assigned production processes Support in collection and interpretation of metric data Completes Process Audits and resolve audit findings Ensures that safety and process hazard reviews are conducted for new or modified equipment and procedures. Develops and maintains FMEA's and Control Plans for assigned processes.Product & Process Development:Working with R&D on both product actualization and product sustaining completing the manufacturing related sections such as BOM, Work Instructions, training, etc. Develops SOPs and Process Flow Diagrams for new products or modified equipment and procedures.Continuous Improvement:Support in the troubleshooting of problems with existing equipment and processes. Investigates and proposes new production procedures and methods to automate, improve, and/or scale-up existing processes. Utilizing the General Process Change control system implement changes, providing progress reports and financial evaluations. Runs test programs to identify key variables for process optimization using sound Continuous Improvement techniques.Requirement:Candidate must possess at least a Diploma, Bachelor's Degree in Engineering or equivalent. At least 1 year(s) of working experience in the related field is required for this position.Interested candidates, please submit a detailed resume to Anson Koh at [Click Here to Email Your Resume] "We regret to inform that only shortlisted candidates will be notified" Email Address: [Click Here to Email Your Resume] Koh Kar Fu (Anson) | Recruitment Consultant | CEI No. R1655013 ScienTec Consulting Pte Ltd (ScienTec Personnel) | EA License No. 11C5781 By submitting any application or resume to us, you will be deemed to have agreed & consented to us collecting, using, retaining & disclosing your personal information to prospective employers for their consideration
Skills Req. ID: 129633MSB PEE Senior Manager, in close collaboration with PDE, ADT, Site Operation teams, is responsible for the effective ramp up of new products and packages in Assembly manufacturing site to meet overall Assembly Yield, Cycle time, Cost, Quality and Utilization target. The manager has oversight for all Product roadmap for MSB and its timely implementation. The success of this position will be assessed by timely execution Read more
of new product ramp to hit predefined cost, cycle time, yield and quality targets. Job ResponsibilitiesWorking with PDE, ADT, EE and HVM Site team, to execute transfer of pilot products and packages from ADT to HVM site based on New Product ramp up roadmap Carry out product and package risk assessment and mitigate risks. Carry out process optimization, material optimization and design of process controls jointly with the site teams. Validate and baseline the CPK, POR, TOR and BOM for the transferred products and packages Support Customer samples and Engineering Samples build during ramp up stages new products and packages Carry out training for the engineering / operations teams in HVM team Work with cross-functional team (QA, FA, PE, PYE, PIE, PDE, EE and fab teams) on product, package quality and reliability issues during ramp up stage Collaborate with MCT, TD, EE, PIE to achieve seamless coverage on any issues involving cross site parties like Wafer fab and subcontractor. Collaborate with EE, PDE to execute and meet overall automation initiatives (both H/W and S/W implementation) Achieving business and organizational objectives through developing/defining the long-range objectives for the department and working with other functional groups locally and/or globally - ensuring Assembly process is in control and quality/reliability of the product meets expectations Leading member in improving Assembly process yields, quality, cycle time, cost, OEE, through continuous improvement activities / projects to meet BIC targets Key leading member in MSB Site Cost Team and KEG Global Team Identify headcount needs, recruit, interview and make hiring decisions Coach and provide career development, identify strengths and create specific development plans for each direct report Establish goals, conduct performance appraisals, provide recognition and drive accountability Develop and provide technical training to team and groom each member to realize his/her fullest potential Requirement: Currently a M1 for 2 years All qualified applicants will receive consideration for employment without regard to race, color, religion, sex, sexual orientation, gender identity, national origin, veteran or disability status. For US Sites Only: To request assistance with the application process and/or for reasonable accommodations, please contact Micron's Human Resources Department at 1-800-336-8918 or 208-368-4748 and/or submit: Job Information Request Form to: TJA@micron.com. Keywords:Singapore || Central Singapore (SG-01) || Singapore (SG) || Backend Manufacturing || Experienced || Regular || Engineering || #LI-MH2 ||
Skills

Job Description Job ID: 001025 Job Purpose You are responsible for delivering the strategy and implementation of DevOps by establishing a core team to lead the adoption of the DevOps methodology across the organisation. You will be working closely with business teams, application teams, infrastructure teams, test teams and other architect / security teams to implement on-premises, cloud and hybrid technology stacks to drive maturity of DevOps culture Read more
in Great Eastern Life. The Job • Establish a culture of high performance, transparency and continuous improvement as it relates to the effective flow of processes / interactions across business requirements, development, testing and deployment pipelines.• Establish and lead a team to establish and mature DevOps best practices for cloud based and on-premises applications.• Define a DevOps strategy and methodology that provides for multiple speed and delivery models across teams, vendors, and products that supports rapid delivery and quality benchmarks.• Define an approach and framework to measure DevOps maturity improvements resulting from changes to skills, practice and technology• Coordinate across the business and IT organization to scale adoption of Agile, DevOps, continuous testing and service management practices through effective communication and collaboration with cross functional teams• Work with OCM and HR to drive the professional development of new/existing resources and skills that support DevOps practices and enable the organization to achieve measured DevOps outcomes.• Evaluate and implement tool chains that support the DevOps practices, optimize automation to reduce excess efforts by projects and teams.• Identify opportunities for automation and optimization and lead the incremental adoption into the delivery to improve productivity, quality, and innovation. Job Requirements Our Requirements • Strong desire for process optimisation and gaining efficiency through automation• Minimum 10 years of IT experience and 5 years leading teams undergoing DevOps related transformation• Ability to work at several levels of an organization to define and implement a transformation strategy with specific measured outcome goals.• Familiar with both waterfall and Agile/DevOps practices and processes • Experience in relevant IT process optimization activities is required• Project experience in one or more DevOps roles as a DevOps lead, configuration management leador release manager is desired• Familiar with the use of basic project management tools for planning and tracking• Prior experience in software development using one or more programming/scripting languages is desired(e.g. Shell scripting, Java, etc)• Worked with DevOps tool chains (E.g. Jira, Confluence, Kunernetes, Selenium, SOAPUI, Bamboo, Jenkins, Ansible, Marvin, Github, Bitbucket, SV, etc.) • Worked in a Continuous Integration/Continuous Delivery environment with strong appreciation of change/version control process and methodologies • Experience with on-premises, legacy, hybrid and cloud native applications and delivery models• Experience working in a secured multi-tier heterogeneous environment is mandatory• Experienced at driving institutional change in culture, skills, practices/processes and technology while maintaining day to day productivity goals• Knowledge of emerging technologies/platforms in Mobility, Analytics, Cloud and Social with a strong self-initiative to keep up with Digital trends • Working experience in a financial services industry and/or operating under strict regulatory constraints is an advantage• Problem solver with ability to see things in multiple angles, constantly challenge the norm and constantly looking for better solutions to problems• Strong presenter being able to articulate differentiated value to a wide range of audiences To all recruitment agencies: Great Eastern does not accept unsolicited agency resumes. Please do not forward resumes to our email or our employees. We will not be responsible for any fees related to unsolicited resumes.
Skills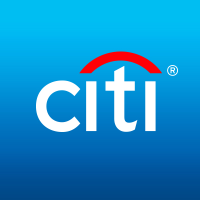 Primary Location: Singapore,Singapore,SingaporeEducation: Bachelor's DegreeJob Function: TechnologySchedule: Full-timeShift: Day JobEmployee Status: RegularTravel Time: NoJob ID: 19010158DescriptionCiti's Private Bank is an exciting and growing business. Our 800 private bankers and product specialists, located in 51 offices in 16 countries, act as trusted advisors to many of the world's most successful and influential individuals and families. Operations is a key component for the Private Bank.As PB Clients become increasingly sophisticated, there is Read more
a need to continuously innovate, standardize and digitize our operational process to keep pace with the evolution of our Client's needs, improve the Client Experience and make Citi Private Bank THE Private Bank.The candidate will be responsible for leading and implementing the Citi Private Bank Operations Transformation initiative in Singapore and ensure all regional efforts are in line with global standards, facilitating global consistency. In addition, the candidate will focus on the end-to-end client onboarding process and partner with the management team and SMEs to ensure the core pillars of the program are fully adopted.  Key Responsibilities:Focus on the end-to-end client onboarding process to eliminate manual intervention and streamline the process creating efficiency and reducing cycle timeEnsure we achieve a consistent positive client experience throughout the client onboarding life cycleDefining comprehensive KPIs / Metrics for senior executive consumption – for each product and function, working in close partnership with the Product SMEsProvide ownership for all Operational process flows, EUCs and tools Partner with the Ops product teams to update Operations process flows and lead process reengineering campaignsDrive standards related to the Issue, Defect and Incident tracking process, in line with global standardsIdentify opportunities for Digitization and Automation including RPA opportunitiesDrive Process re-engineering, standardization and feasibility analysis along with global product operations leadersEstablish a meaningful approach to measuring the Client Experience, Leveraging KPIsPlay a key role in the formation of the Operations 2020 vision and strategic roadmap Drive design and implementation of new operating model for Operations, and associated processes and proceduresDevelop and implement relevant operating model changes in order to pivot the Operations organization towards digitization and enhanced client experiencePromote a culture of continuous improvement and cultivating a robust service and control environment QualificationsQualifications:4-8 years of experience in the financial or consulting industry, change management, process re-engineering or client onboarding role specifically within Operations Track record of implementing operational metrics and dashboards to support strategic decision making Strong familiarity with Process Management, process flow diagraming and governance, specifically within OperationsExperience program managing large scale global and complex initiatives and implementationsAbility to effectively partner with Ops leads and senior management and business counterparts Strategic thinker and visionary who can also roll up sleeves to ensure proper executionExceptional written & verbal communication skillsVery Strong Presentation, PowerPoint & Excel skills (Advanced)Excellent leadership and negotiation skillsDemonstrated organization skills with the ability to multi task effectively in a high volume environment while maintaining adherence to deadlines and priorities Self-motivated and directed, proactive and action-oriented, must demonstrate personal accountability
Skills
NIELSEN FAST FORWARD: 6-MONTHS INTERNSHIP PROGRAM#LI-GMCOHORT INTAKE: July 1st - Dec 28 2019 (6 months, Full-time)WE TURN BIG DATA INTO BIG IMPACTEvery day Nielsen helps thousands of companies around the world make faster, smarter, better business decisions by providing insights into the market dynamics and retail environment. We believe that the best data is meaningful and actionable for our clients – that is why our associates are trained Read more
to deliver insights that are simple to understand, recommendations that are practical to implement and address real client business issues.YOU CAN GROW WITH USNielsen Fast Forward is your gateway into getting to know the world of consumer insights. As a Fast Forward Intern, you are offered a diverse range of learning opportunities and ample possibilities that are designed to stretch your capabilities, develop your technical and soft skills, and showcase how you can make a difference. Assignments will vary in character across the functions and practice areas. However, here is a general job profile of activities you will be driving as a Fast Forward Intern.Timely delivery of projects to both internal & external clients.Involvement in research design, fieldwork briefing, quantitative and/or qualitative analyses and deliverables.Integrate multiple data sources using proprietary tools and software to answer business issues.Assist business development activities such as proposal preparation and presentations on research offerings and services.Provide research, administrative and operational support.Give feedback and suggestions on ways to improve data gathering, day-to-day operations, client servicing and Nielsen programs.Actively participate in functional and professional development classroom and on-the-job training.Host learning sessions and cross-team shadowing exercises.Work on real-life business cases that drive outcomes.Undergo coaching and mentoring sessions with seasoned professionals, industry and practice experts.Job FunctionsResearch Assistant / Quality control - Consumer InsightsResponsible for assisting in the execution, managing and delivery of the projectInvolve in the operation area to understand how the primary data collected up to final data deliverySupport quality control works directly on the ground on the data collection processCandidate needs to be mentally agile, be capable of coordinating different stakeholder (Ops, QC, Project Management team etc)and have experience with reports creation. Strong discipline, flexibility and ability to work under pressure and tight deadlines is a MUST.Strong command of both verbal and written English is a MUST.ExpectationsAssisting the team in preparation, execution and delivery of monthly reports RA is to managed the project across all key stages (Pre-field, in-field and post field)Pro-active in addressing any possible red-flags, take initiative in finding/providing solutions to any issuesEngage with stakeholders for any special analysis and new requirements (e.g. new scope commissioned) Take initiative in seeking resources/assistance, make corrections while ensuring the project executed within the schedule timeline Participate in regular review/feedback of systems, procedures and any operation concerns with the end goal of improving productivity and cost efficiencyPerform other related functions that may be assignedAnalytic Consulting - Retail Measurement ServicesOpportunity to learn and understand how data analysis affect implementation of marketing strategies in the retail landscapeWork with real-world retail data and be taught to dissect these quantitative data and spot trends from both micro and macro viewsEquip yourself with the technical know-how to analyze data for insights using a combination of Nielsen proprietary software and Microsoft OfficeThen translate data-driven insights to tactical recommendations for FMCG companies, from large to small, by building impactful presentations addressing business issuesGain knowledge on how data is processed and treated to be reflected accurately and orderly within our databaseFamiliarise yourself with the FMCG ecosystem – consumers, manufacturers, retailers and beyond – from an analytic point of viewA valuable chance to experience both client management and project management from your peers and superiors to establish basic skills and knowledgeDevelop your professional network and gain exposure to other practice areas through extra-curricular projects.Analytic Consulting - Consumer Insights (Quantitative)Work with market analysts to design, implement and deliver customised research solutions.Understand the process and function involved in quantitative market analysis with a focus on consumer behaviour trends.Opportunity to manage fieldwork, observe and field-witness on-going studies.Assist in client service essentials which involves project design, research methodology, conceptualization and client management.Involvement in consumer insights analysis and reporting.Contribute supplementary insights by conducting secondary research on existing market trends, projections and forecasts.Communicate with, and update clients and internal stakeholders on project status.Analytic Consulting - Consumer Insights (Qualitative)Aid in the qualitative study design approach and the crafting of proposals.Develop and/or enhance research instruments such as the recruitment screener and discussion guide.Help facilitate running of in-depth interviews and focus group discussions.Assist in the following areas of project management: management of field partners, project costing, preparation of contracts and timeline planning.Perform note taking, report writing and content analysis.Engage and liaise with both internal and external clients throughout the research process.Analytic Consulting - Retailer VerticalConduct independent research on industry trends and present findings.Analyse and interpret cross-category data, helping retailers arrive at insights and action pointsInvolved in client engagement i.e. presenting to key stakeholders from retailers, including but not limited to Category Managers and Merchandising Directors.Assist in crafting reports and presentations for clients, with end to end ownership of presentation.Contribute insights and improvement on processes, with opportunity to develop new forms of analysis for the team.Gain a deeper understanding of the total FMCG industry performance from the retailer perspective.Gain exposure to other aspects of Nielsen services such as consumer insights, sales effectiveness through retailer client projects.Analytic Consulting - Innovation PracticeDesign/program questionnaire to answer clients' business needs on their innovation pipeline.Liaise with other internal teams to ensure timely and accurate delivery of client deliverables.Analyse and interpret processed data to discover consumer insights and market trends.Run various tools and models to assess clients' innovation vs. consumer adoption framework and estimate its financial potential.Prepare internal review sheets and client deliverables.Present research findings and share recommendations to guide clients on their innovation journey prior to launch.Analytic Consulting - Marketing EffectivenessDevelop an understanding of clients' business landscapes and trends across different product categories and regionsCollect, analyze and interpret data from various sources (sales, media, trade and promotions)Build business insights and validate the impact of marketing on sales via statistical approach such as multivariate regression models and covariate analysisAssist in Digital and TV ad campaigns performance measurementRun simulations and provide recommendations to optimize clients' marketing planOpportunity to interact with clients and participate in presentationsMust be proficient in MS Office, especially Excel and PowerPointBackground in Statistics or Business Analytics preferredAnalytic Consulting - NeuroscienceLearn about neuro research solutions to answer clients' business needs on brand communication: concept , video, print, package, product experience packaging etc.Analyse and interpret processed data to discover implicit consumer insights.Understand how the human brain works and neuro best practices & analysis.Liaise with lab team to ensure timely and accurate project delivery.Prepare client draft deliverable in PowerPoint.Should be well versed in MS Office, especially Excel and PowerPoint.Analytic Consulting - Regional Client ServicesTimely and precise service delivery of projects to internal and external clients. Preserve Nielsen's quality standards through quality checks. Involvement in questionnaire design, fieldwork briefing, analyses and deliverables.Integrate multiple data sources to answer business issues.Assist business development activities such as proposal preparation and presentations on research offerings and services.Provide research, administrative and operational support.Give feedback and suggestions on ways to improve data gathering, day-to-day operations and client servicing.Analytic Consulting - MediaImmerse yourself in Nielsen Media syndicated products (and respective Nielsen proprietary software) which are the industry currency/common language used by media owners (such as publishers and broadcasters, platform owners), media agencies and advertisers to trade, and understand audiences' media consumption behaviours and advertising trends e.g. Nielsen Media Index/ Nielsen Advertising Information Services/Nielsen Radio Diary Survey etc.Be a part of Media-centric customised research projects (projects tailored to specific media and marketing/communication needs).Hone your market research skills and understanding through (co-)management of assigned product/project i.e. project set up, questionnaire design, fieldwork, data processing, data checking, data interpretation/ analysis and translating/ presenting into meaningful insights.Engage with a wide array of clients i.e. broadcasters, publishers, media agencies, advertisers, advertising agencies etc. in various situations such as software training, software installation, software troubleshooting and responding to clients' queries.As a stretch goal (depending on the readiness of individuals), the position may provide opportunities to manage a project independently (with the manager/director supervision).Analytic Consulting - Nielsen SportsAnalyse the commercial implications of the leading Asian sports and entertainment properties through applying proprietary methodologies to deliver actionable insights.Hands-on analysis of various media channels content to identify brand exposure and evaluation for quality and return-on-investment.Identification of fan behaviours, trends and demographics through analysis of syndicated and custom consumer research studies to support client strategic decision making.Be involved in the set-up and on-going management of project planning and delivery.Analytic Consulting - Global ServicesAn international work environment with internal stakeholders from all over the world and client contacts across Asia Pacific.Support account management teams by coordinating studies, reports, quotations in addition to internal and external client requests.Manage a mixture of projects, analytical and commercial work.Accountable for timely and accurate delivery of client reports and requests.Learn and apply Nielsen proprietary in-house analytics software.Client Response TeamYou will be assisting the department across the following three key pillars -1. First ResponseProvide quick and accurate response to both internal and external clients (includes data extractions request and answers to clients' queries)Coordinate International Sales requests and be part of Nielsen Global Services networkBuild dashboard to track and analyse Key Performance Indicators and propose workflow improvement solutions2. Adhoc DeliveryAttain strong understanding of FMCG performance across various marketsIntegrate multiple data sources using proprietary tools and software to identify and answer business issuesBuild insights reports for clients and assist in revenue opportunities/projectsParticipate in quarterly Thought Leadership publications that provide key FMCG insights to industry players3. Client LiaisonBe familiar with Nielsen's Retail Methodology and assist in day-to-day operational issue resolutionsCollaborate with Operations, Data Science and Data Acquisition Team to analyse complex client data queries and explore solutionsOptimize processes and Ways of Working pertaining to data quality and accuracyYou should be comfortable working with large data sets and be proficient with using Microsoft Excel. Strong project management capabilities to meet stipulated project timelines independently, flexibility and ability to adapt and work in a fast-paced environment are also expected of the candidate. You should also drive workflow automation and enhancement to improve data gathering, day-to-day operations, client servicing and any Nielsen programs.Business DevelopmentLearn what makes clients tick and how to create great proposals.Learn how to design a research to answer the client's questions (including data collection method, sample size design etc)Understand how to help the company acquire new customers and sell additional products or services to existing ones.Accomplish the fine art of costing to benefit both the company and clients.Work with a great cohesive team, who are keen to teach you what you need to know.Collaborate with others within the wider team... Nielsen is an incredibly diverse mix of people who are happy to share their perspectives with you.You'll work on both local and international proposals.Interest in Current Affairs would be preferred.Product Leadership (Management)Exposure to our product strategy and evolution road maps.Be a part of exciting product development and innovation projects that leverage techniques.Cross functional projects with stakeholders across Client Service, Communications and Data Science business units.Work across international geographies, including developing, emerging and developed markets and regions using technology enabled collaboration tools.Lead product communication projects, consolidating and crafting product support and sales material for internal and external use with multinational clients.Contribute to client discovery projects that bring the voice of our clients into our product development and innovation processOperations and TechnologyUnder the guidance from your manager, assist in planning and organizing activities to ensure timely, effective and efficient process execution.Coordinate with other departments to clarify project related problems/issues in order to ensure that instructions are carried out correctly.Assist in coordinating and driving end-to-end operational activities for Data Acquisition which include data collection, field operations and input validation.Contribute in planning and organizing through proper execution for all training activities for internal and external clients.Finance - Revenue ControllerUnderstand how the Finance function operates as a strategic business partner in the service industry.Extract, organize and analyse current and historical client revenue data.Shadow a Finance Business Partner on day-to-day basis.Participation in commercial team meetings.Vet contracts, sales memos, & POs.Work on various compliance and strategy-related projects.Learning the mechanics of revenue recognition.Accounts reconciliation: client invoice vs. payment received amounts.Assist in administrative duties: ensure completeness of record-keeping.Perform analyses on business KPIs as needs arise.Preparation of vendor payment as and when required.Assistance in the preparation of monthly General Ledger (GL) report.Other ad-hoc duties and project involvement as required.Finance - FP&AEffective communicator with the ability to collect and process financial data, presenting these findings to business stakeholders. You will possess the ability to read a P&L and crunch numbers using excel and learn to use business intelligence tools to support business reporting.We offer the successful FP&A intern the ability to work with Nielsen business teams to deliver insightful financial analysis to drive business growth.Reporting to the Singapore FP&A manager, the FP&A intern will be responsible for both ad hoc and scheduled reports going out to business leaders.This role will provide an opportunity for the intern to also be involved with FP&A responsibilities such as business partnering, forecasting and variance analysis.This is a highly visible role and it is crucial that the successful FP&A intern show a great deal of initiative and demonstrate a willingness to learn on the job.Ability to read financial statements.Current business administration/accounting undergraduate.Marketing CommunicationsSupport the Marketing team in all Marketing and Communication campaigns which impacts the internal and external audiences. This could be in the field of digital/social media marketing, employer brand communications, internal communications, sales support and content marketing.Generate, edit, publish and share daily content (original text, images, video or HTML) that builds meaningful connections and encourages stakeholders to take action.Design support for marketing campaigns which could include internal and external campaigns.Excellent writing, editing (photo/video/text), presentation and communication skills.A sound knowledge of HTML/Javascript, advanced PowerPoint skills and good understanding of Google suite would be preferred.
Skills