Sign in or register for a JobTech account.
Jobs that require

procurement

skill Roles & ResponsibilitiesCOMPANY DESCRIPTIONCEVA provides world class supply chain solutions for large and medium-size national and multinational companies across the globe. As an industry leader, CEVA offers customers complete supply chain design and implementation in contract logistics and freight management, alone or in combination.CEVA's integrated global network has facilities in over 170 countries and around 44,000 employees; all dedicated to delivering consistently excellent operations and supply chain solutions.At Read more
CEVA we are focused on delivering operational excellence to our customers, each and every day. By uniting and working together, we focus on growing our business by offering outstanding supply chain services to our customers and developing our business to support theirs. At every link in the supply chain, we help make business flow.RESPONSIBILITIESPerform procurement administrative work including but not limited to purchase requisitions/orders, review on quotations, on-boarding process of new vendors and etc.System administrator for Procurement system (Web 3)Negotiate with suppliers for competitive quotesConsolidation of reportsFollow-up on outstanding invoices, good receipts & PR with internal stakeholders and suppliersAssist in any other administrative duties that may be assigned from time to time RequirementsAt least a diploma in a related disciplineAt least 1 years' of relevant procurement experienceAble to communicate well in EnglishCandidates from logistics supply chain industry would be an advantageExperience in Concur system and proficiency in Excel would be an added advantage
Skills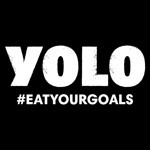 Working Location: Star Vista (Buona Vista), Tanjong Pagar and Tai Seng Include:Setting up workstations with all needed ingredients and cooking equipment Preparing ingredients to use in cooking (chopping and peeling vegetables, cutting meat etc.) Cooking food in various utensils or grillersJob brief We are looking for a skilled Cook to prepare delicious meals according to menu. You will cook dishes that will delight our customers with their taste Read more
and timely delivery. An excellent cook must be able to follow instructions in cooking and delivering well-prepared meals. They must be deft in moving around the kitchen and apt in multi-tasking. Experience in using various ingredients and cooking techniques is also important. The goal is to help preserve and enhance our reputation so we can expand our clientele. ResponsibilitiesSet up workstations with all needed ingredients and cooking equipment Prepare ingredients to use in cooking (chopping and peeling vegetables, cutting meat etc.) Cook food in various utensils or grillers Check food while cooking to stir or turn Ensure great presentation by dressing dishes before they are served Keep a sanitized and orderly environment in the kitchen Ensure all food and other items are stored properly Check quality of ingredients Monitor stock and place orders when there are shortagesRequirementsProven experience as cook Experience in using cutting tools, cookware and bakeware Knowledge of various cooking procedures and methods (grilling, baking, boiling etc.) Ability to follow all sanitation procedures Ability to work in a team Very good communication skills Excellent physical condition and stamina High school diploma or equivalent; Diploma from a culinary school will be an advantage Candidate must possess at least Primary/Secondary School/"O" Level in Food & Beverage Services Management or equivalent. At least 2 Year(s) of working experience in the related field is required for this position. Preferably Non-Executive specialized in Food/Beverage/Restaurant Service or equivalent.*Singaporeans welcome to apply *Having a class 3 license is not compulsory
Skills Roles & ResponsibilitiesProviding administrative support to operations teamAssist in purchasing duties, including issuing of PO, tracking orders and ensure timely deliveryMaintain and update inventory and quality documentationIssue DO, invoice and related technical documentsLiaise with freight forwarders on outgoing samples and goods, ensuring smooth deliveries to customersMaintain office administration records, quality documentation and housekeepingRespond to all incoming requests and queries with a high level of efficiency and professionalismOther ad-hoc Read more
duties as assignedRequirementsPossess minimum N/O/A Levels or Diploma in any fieldPrior experience with freight forwarding an advantageGood interpersonal and communication skills and able to work in a teamProactive, detailed and comfortable working in a fast pace environmentProficient with MS Word and Excel
Skills Roles & ResponsibilitiesJob DescriptionMain ResponsibilitiesReport to the Senior Operations ManagerOversee and ensure the smooth operations of the OutletFood Preparation and cook the wide variety of food offered in OutletMotivate and inspire the team to achieve monthly sales targetEnsure smooth operations through setting and enforcing high standard of food and beverage quality.Maintain strong hygiene and safety standards, ensure utmost cleanliness, hygiene and safety standards are keptStrong sense of customer Read more
service, attend to customers' enquiries and complaints and constantly obtain customer feedback during operations to ensure satisfactionAnalyse financial performance, formulate and implement strategies to maximise productivity and profitabilityEnsure accuracy and timely submission of paperwork to HQPrepare beveragesConduct interviews and recruit suitable candidatesRead emails and conduct briefings and meet staff to ensure timely sharing of information as well as to gather feedback from the groundEnsure the strict compliance by all service and kitchen staff to company's standard operating proceduresAble to deploy, supervise, direct, Foster and build strong employee relations in the restaurant to motivate staffBrief staff on menu items, customer service standards and other required mattersTake charge of inventory control and conduct bi-monthly stock takeUpdate GRN and perform e-ProcurementPlan staff duty roster and cleaning dutiesHandle cashiering duties, daily sales collection, cashiers float and petty cash claimsPerform banking dutiesResponsible for staff training, orientation and discipline issuesContinuous innovation to achieve business goalsCreate a fun and healthy working environment for outlet staffAny other appropriate duties and responsibilities as assigned RequirementsRequirementsMinimum 4 years of relevant experience in QSR and in a supervisory role.Have good product knowledge on food itemsKnowledge of cost/inventory management would be an added advantageBasic PC-literacyStrict sense of hygiene and safety standardsStrong command of both Mandarin & English in order to communicate and introduce menu-items to customersExcellent organizational skills
Skills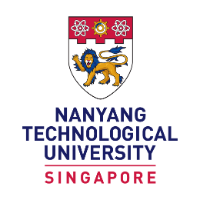 Roles & ResponsibilitiesSchool of Biological Sciences is currently looking for candidates to join them as an Executive, Laboratory.ResponsibilitiesPlanning, preparation and running of teaching laboratory practical sessions. This includes coordinating protocols with faculty, plan timeline and prepare materials for practicals and provide technical assistance during classCoordinate procurement of required materials and reagents for practical sessions within allocated budgetResponsible for ensuring adequate supply of materials needed for practicalsResponsible for safety Read more
practices in the teaching lab which includes ensuring that lab and inventory of chemicals are GHS compliant, students are equipped with proper PPE, proper storage of hazardous chemicals and experiment involving harmful reagents are carried out in appropriate placesHousekeeping of teaching labs, maintenance of equipment and perform inventory of chemicals and assetsOther administrative duties as assignedRequirementsDiploma/Degree in Biological Sciences/Life Sciences or related disciplinePreferably with at least two years' experience in educational institutionFresh graduates are welcome to applyWe regret only shortlisted candidates will be notified.
Skills Roles & ResponsibilitiesGENERAL FUNCTION (PURPOSE OF POSITION)- To keep up the function of Latis, monitor the sales contract and follow up on POs for local and overseas shipments. Operationally cover duties of an admin and support sales on documentations.TASKS- Administration- Maintain good customer relationship with new and existing customers.- Support Sales in creating customer setup form and execute PO issue by client to bill when sales advise.- Maintain Read more
a clear contract worksheet for monitoring of contract expiry and advice Sales 3 months before the contract ends.- May need to do some simple quotation to clients as per Sales advise.(Some parts replacements)- Monitor overseas PO and shipments, coordinate with clients and forwarder.- Need to take over the Certificate of Origin application from Procurement and apply and travel to embassy to submit application.- To help Sales and Operation in general administrative (Paper work, time entry data, filing, etc.)- To assist Manager on some Sales administrative.- CSC Operations task — Latis (all orders entry, shipment-local & overseas, invoices, keeping track of customer records & filing)- Report submission related to CS operations- Put up Request for Aquapart # creation & Customer update/creationRequirementsAs the successful incumbent you will possess a ITE Certificate / Diploma with 1-2 years of experience in customer service and administration.Additionally, you will be able to work independently, communicate effectively across cultures and different nationals, with the ability to work well in a matrix and structured organization.
Skills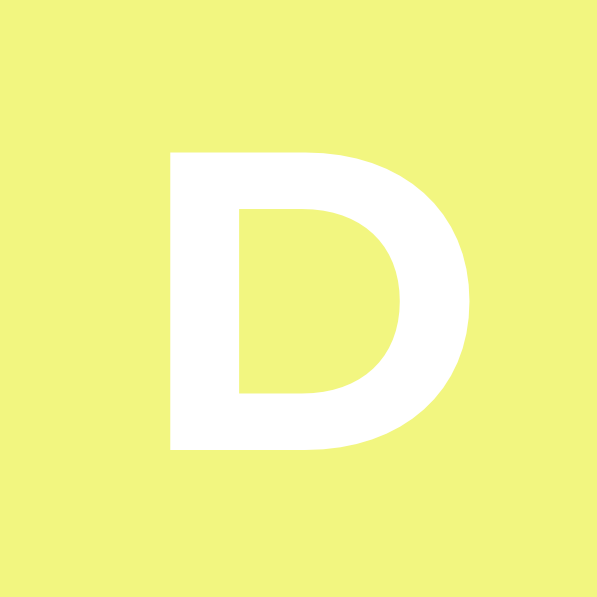 Roles & ResponsibilitiesThe Quality and Compliance Manager primary responsibilities is the management and coordination of Quality, Environmental and Compliance aspect of Singapore plantincluding regulatory , Formulatory standardization, Local sourcing of raw materials, ISO 9001(2008), ISO 14001(2004) and WSHA.Responsible for planning, budgeting, organizing resources, executing work plans, monitors for ISO 9001(2008), ISO 14001(2004), Singapore Regulatory requirements,Report management for Quality, compliance and regulatory issues for improvement .Ensures that all staffare Read more
suitably trained and competence for the various tasks and jobs they must complete.This includes but not limited to SDS, Lock Out Tag Out (LOTO), fall arrest, confined space entry, hot work permits, fire extinguishers, lift truck operation, etc.Plan and Prepare for transition to new ISO 9001(2015) and ISO 14001(2015) form the existing version and plan and monitor competency of all staff in ISO related functions.Set up, documented and update regularly all regulation related to plant .Formulatory , SWP/SMP standardization and localization , to minimize adjustment and variance in cost as well as in quality and reduce non conformities. Localize raw materials purchasing and RMSS updating to improve efficiency and lead time reduction.Ensure site compliance to all labor, safety, and environmental regulations.Ensure that WSH, Health and Safety requirements are being met by supporting and participating in regular Health & Safety meetings in neighbourhood.Researches quality or compliance issues and recommends changes for improvements.Disseminates information on compliance requirements and initiatives.Ensure that plant meet both ISO 9001 (2008) and 14001 audit requirementResponsible for improvement and modification of SMP/SWP (BOM) to meet required Technical Specification for Manufacturing , with raw availability and variancesFSM .Workplace Safety & Health officer.Perform other duties as assigned.RequirementsUniversitydegree(Chemistryor Chemicalrelated ) preferred.• Minimum of eight(8) years in chemical blending industry.•Minimum of four yearsmanagerial experience.• ISO 9001(2008) and ISO 14001(2004)knowledge ,preferably as someQMR/EMR experience• Proficient in Microsoft office, Excel and Word.• Excellent quantitative, analytical and problem solving skills.• Interpersonal skills.Strong teamwork skills. Strong communication skills.• JDE experience preferred.• OSHA/Safetyknowledgepreferred..Singapore Legal requirements for chemical industry experience preferred.
Skills Roles & ResponsibilitiesResponsible for purchase of assigned raw materials and supporting of daily order fulfilment processCreation of Purchase Order in ERP system from requisitions of raw materials from planning departmentDaily communication with Planners to provide most up to date information on the status of orders and to understand production prioritiesExpedite Order management and shipping documentations from suppliersSupport and coordinate pre-shipment samples for purchased of raw materialResolve routine quality Read more
and regulatory issue with suppliersOther ingredient purchase order management responsibilities as assignedResponsible and support BCP (Business Continuity Process)Team leader responsible for Finance monthly PPV report to ensure integrity of PP1 are adhered strictly to meet Business requirementsResponsible for Purchasing monthly /quarterly OC (Order Confirmation) / PR-PO(Purchase Requisition- Purchase Order conversion) Report to support project LevelUp and Key Accounts in APAC regionRequirementsMin Diploma or any relevant qualificationMin 4 years relevant procurement experience in manufacturing, chemical industry or similar industry preferredGood communication skills (written and verbal) and good English is essentialKnowledge in SAP is preferredInterested applicants please submit your resume to [Click Here to Email Your Resume]
Skills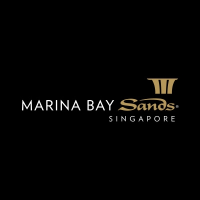 JOB SCOPEProviding general litigation support to the Collections team in their efforts to collect from casino debtors. Liaising with private investigators (PI) and instructing them to run enquiries into the backgrounds of casino debtors for collections purposes. Reviewing PI reports, assessing litigation strategy based on the findings in those reports, and advising Collections accordingly. Liaising with external counsel in the preparation, review, and issuance of demand letters to Read more
casino debtors in various jurisdictions. Liaising with external counsel, Legal Counsel, and casino departments in the preparation, review, and filing of lawsuits against casino debtors in various jurisdictions. Liaising with external counsel and Legal Counsel on enforcement options/strategy and instructing external counsel accordingly. Liaising with all casino departments to gather necessary disclosure documents for pre-trial discovery purposes. Seeking general advice from external counsel in various jurisdictions in relation to debt collection litigation matters, and relaying that advice to Collections. Providing regular updates to Collections on all active files. Preparing a report on collection stats and key cases to be presented by the Legal Counsel during the monthly Credit Committee meeting. In the Legal Counsel's absence, SLM will present to the Committee. Drafting template repayment agreements and settlement letters as and when required by Collections. Instructing translators to prepare bilingual agreements and letters, as required by Collections. Reviewing all law firm, commissioner, and investigator invoices to ensure compliance with the respective engagement agreements and relevant company policies. Monitoring the spend with all external vendors against the approved spend limits for each of those vendors, as well as the annual budget for casino collections matters.Compliance DutiesSeeking internal management approval for new legal vendor engagements and preparing the necessary reports and documents for submission to the Casino Regulatory Authority. Maintaining monthly report on all debt collection-related invoices for submission to the Casino Regulatory Authority. Responding to queries from the Casino Regulatory Authority regarding legal vendor contracts and invoices. Liaising with casino departments on queries from the Casino Regulatory Authority regarding debt collection matters, and working with Legal Counsel in preparing appropriate responses. Preparing a report on key collections matters to be presented by the Associate General Counsel during the quarterly Compliance Committee meeting.Administrative DutiesMaintaining the litigation case-management system (uploading documents, inserting status updates, setting reminders, etc.). Arranging appointments for Legal Counsel/Associate General Counsel with the Commissioner for the signing of court documents. Issuing purchase requests for the purpose of instructing the Commissioner and the translator. Assisting Finance and Procurement departments with queries related to legal vendor contracts and invoices. General admin for collections matters.JOB REQUIREMENTSDegree or Diploma in Law would be preferred At least 2 to 3 years' experience in a debt collection litigation role or a collections role in a bank. Strategic thinker with good inter-personnel skills
Skills Job description Job Description Diploma and ITE Sponsorship Award Ceremony To assist with the preparations for the Diploma & ITE Award Ceremony scheduled Scholarship Selection Exercise and Award Ceremony To assist in the preparations of scholarship fairs and to assist with the preparation of adverts, feature articles and editorials for publications that will be published during this period To assist with procurement of services/items To Read more
assist with the on-boarding of interns. Ad Hoc Duties Job Requirements Degree in relevant field Able to commit on weekends when needed for events Relevant experience in events Able to commit 6-11 months contract
Skills