Sign in or register for a JobTech account.
Jobs that require

product development

skill Primary Purpose The Business System Analyst Lead is responsible to gather, analyse and formalise user's business requirements and processes, evaluate on feasibility of implementation and manage scope of project. Responsibilities Gather, analyse and formalise user's business requirements and processes, evaluate on feasibility of implementation and manage scope of project. Prepare project documentation such as Requirement Specifications/Use Case Specifications etc Adhere to project scope, update requirement traceability matrix, inform Read more
and record out-of-scope issues. Develop technical design specification and translate technical design into process/program specification. Involve in the design review session. Make changes to configurable items, which include hardware, software, documentation, etc.Participate in Coding and Code Review. Assist in the integration testing, system testing, User Acceptance Test & implementation activities.Prepare user manual and operations manual, and plan & facilitate training of users and operators.Provide post implementation support (including production support and service requests). Escalate and discuss critical issues such as scope creep with the relevant managers. Conduct requirement gathering sessions. Conduct gap analysis of current business process to identify improvement opportunities. The ideal candidate shall possess the followingAt least 4 years IT experience Familiar with Software Development Life Cycle (SDLC) Ability to produce specifications for documentations and implementations Experience in IT business analysis techniques Degree HolderSelf-motivated with a positive "can-do" attitude, creative with excellent presentation, communication, negotiation and interpersonal skills including strong persuasive techniques. Ability to lead, develop and maintain respectful and trusting relationship; Proficient in written and spoken English Able to travel as requiredERP
Skills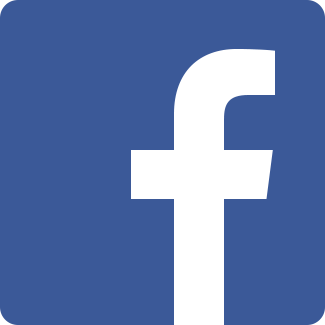 Facebook's mission is to give people the power to build community and bring the world closer together. Through our family of apps and services, we're building a different kind of company that connects billions of people around the world, gives them ways to share what matters most to them, and helps bring people closer together. Whether we're creating new products or helping a small business expand its reach, Read more
people at Facebook are builders at heart. Our global teams are constantly iterating, solving problems, and working together to empower people around the world to build community and connect in meaningful ways. Together, we can help people build stronger communities — we're just getting started. RESPONSIBILITIESLead a local team of technology operators assessing technology issues within the suite of products supported by the Global Security Technology Operations Center.Provide guidance to Global Security Operations managers and teams regarding the impact and resolution of issues affecting applications that are utilized across the Facebook footprint for security operations.Understands and applies comprehensive knowledge of security suite of applications, troubleshooting, managing large and small scale issues, teaches others.Actively involved in interviewing and on-boarding of new employees and contributes to setting team goals and direction.Plans, executes and evaluates complex assignments.MINIMUM QUALIFICATIONS5+ years of technology experience support in a production support, Operations or Help desk2+ years of supervisor or lead experienceExperience managing workload distributionExperience monitoring team performance, strengths and weaknessesExperience working with vendor managers and integratorsExperience working with end-users, infrastructure, IT support, management, network teams, field teams in production support environmentMust be able to read write and speak EnglishKnowledge of security systems such as Genetec, CCure, Access Management, badge printingPREFERRED QUALIFICATIONSBachelor's DegreeServices, server and operating system managementNetwork management understanding a plusSecurity operations, or help desk experience a plusPossess great interpersonal, collaboration, and problem-solving skillsStrong critical thinking skills with the ability to focus on troubleshooting problems
Skills About UOBUnited Overseas Bank Limited (UOB) is a leading bank in Asia with a global network of more than 500 branches and offices in 19 countries and territories in Asia Pacific, Europe and North America. In Asia, we operate through our head office in Singapore and banking subsidiaries in China, Indonesia, Malaysia and Thailand, as well as branches and offices. Our history spans more than 80 years. Over Read more
this time, we have been guided by our values — Honorable, Enterprising, United and Committed. This means we always strive to do what is right, build for the future, work as one team and pursue long-term success. It is how we work, consistently, be it towards the company, our colleagues or our customers.About the DepartmentThe Wholesale Bank function operates a dynamic business model that provides financial services and solutions to help our clients achieve their strategic business objectives. Our mission is to become the premier-provider of banking services and solutions for Asia-based commercial banking companies (small medium enterprises), large corporations, financial institutions as well as multinational corporations. Our coverage teams work in full alignment with specialised teams across Transaction Banking, Investment Banking, Global Markets and Group Retail to deliver seamless solutions to our clients.Job ResponsibilitiesReporting to the Team Head of e-Channels Product Development at Group Wholesale Banking, the position will be responsible for the development of various electronic delivery channels that services our Wholesale Banking customers. The incumbent will work closely with Product Managers, IT, Operations and business segments to identify and develop product capabilities and drive strategic product development initiatives. Key responsibilities include:• Identify electronic channels product development opportunities based on customer needs, competitive landscape, data analysis and market research. • Collaborate with Product Managers to constantly enhance and innovate existing product capabilities to address changing customer requirements and increase product competitiveness. • Build business requirements as the basis for Technical Development, Operations, processing and other cross functional departments to build systems, procedure and materials to support product development and ongoing product enhancements. • Work with Group Technology & Operations to review functional specification and ensure they are aligned to business requirements for sign-off. • Responsible for the successful delivery of new product development within defined objectives with close collaboration with Product Managers and Project Managers on scope and timelines of new and enhanced products. • Formulation of Test Scenarios & Scripts. Perform User Acceptance Test (UAT), troubleshoot, analyse and resolve product development issues. Job Requirements• 8 - 10 years of working experience. • Knowledge of Cash Management businesses in Asia, and electronic channels platforms including business internet banking platform, Host-to-Host, SCORE. • Good knowledge of industry payment file formats such as ISO20022. • Possess good datamapping skillset and conversant with datamapping tools across different formats. • Experience with User Interface and User Experience design of corporate internet portal. • Experience with creation of wireframe, prototypes, style guides, user flows and agile methodology will be an advantage. • A creative and highly motivated self-starter with strong analytical skills, and the ability to deliver targets. • Good interpersonal and communication skills with good spoken and written English. Be a part of UOB FamilyApply now and make a difference.
Skills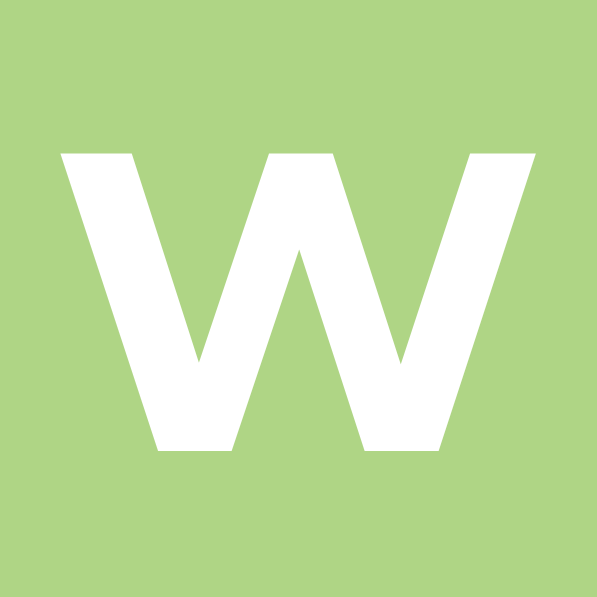 Job Description - To assist in the current prototyping and development of various features on the WhiteCoat application and platforms.- As a UI Designer, you will be working together with the wider Product Team to help prepare, design, and develop content. Your efforts will be mainly focused on assisting in the development of our applications, platforms and our website.- To prepare, design and develop content for the purposes Read more
of maintaining the UI library together with the Product Team, to ensure maximum integration with minimal disruption.- Guide overall UI standards towards developing and maintaining a unified design language (together with the Product Team).- Spearhead assigned on-going development tasks by finishing hi-fidelity visual comps on Sketch + Craft + Invision (Desktop, iPad, iPhone) to guide and increase the velocity of product development in the pipeline.- Engage with the wider WhiteCoat Team to garner feedback for design review & improvement.- Participate in "standups" alongside the Product Manager to capture, plan and execute improvements with the Software Engineers.
Skills Join a market leader within Media & Entertainment Strong opportunities to progress your careerThe Employer Our client is Asia's leading media organisation, engaging minds and enriching lives across multiple languages and platforms.The company's core business is publishing of newspapers, magazines and books in both print and digital editions. It also owns other digital products, online classifieds, radio stations and outdoor media. The Job You will be part of Read more
the Digital Ad Product team and will be responsible for growing digital advertising and marketing solutions, with an initial focus around performance-based and audience extension solutions. The role needs to manage multiple projects in parallel. The scope includes: Lead Ad Product DevelopmentDevelop and execute plans for new ad solutions around performance-based solution, and audience extension through external media. Work with internal tech, product, & ops teams, alongside external partners and vendors.Manage Ad Product PortfolioMonitor and improve existing ad solutions through data analysis and experiments. Manage operational issues together with ops manager, provide requirements for technical development and resolution, Participate actively in evangelizing the advantages of your portfolio internally to sales teams and externally to clientsParticipate in strategic decision and monitoringDevelop digital ad strategy together with management and digital ad product team to contribute towards divisional goals. Report on key metrics and analysis that contribute towards the key organizational goals.Continue to build subject matter expertiseActively participating in industry activities, including events, conferences, courses and trade organizationsThe ProfileDegree / Diploma holder with at least t least 3 years of experience working in marketing industry Good understanding of programmatic, SEM or Social Media Marketing Strong understanding of marketers and CMO needs Strong Analytics capabilities Demonstrate strong capability to understand and utilize digital and web technology Good understanding of user / consumer behavior (to shape ad product design) Good story teller that can communicate product stories Strong individual contributor who is a team player worker with a collaborative and transparent approachApply for this role using the following link: https://snaphunt.com/jobs/90310311
Skills Roles & Responsibilities1) Subject matter expert on marketplaces in APAC in terms of their positioning, strengths, technology and marketing capabilities 2) Be the go-to-person for all e-commerce related work streams as part of client briefs, pitches and existing engagements 3) Expert in using the e-commerce ecosystem to fast track client delivery 4) Active participation in overall e-commerce product development to provide full-funnel visibility to clientsRequirements- At least 6 Read more
years of previous experience in E-commerce landscape - Strong analytical skills - Excellent skills in partnership and negotiation for long lasting retailer relationships that drive sales and elevated customer experience for our brand - Have a good sense of humour
Skills Req. ID: 128696As a Non-Volatile Engineering (NVEG) Senior Engineer at Micron Technology Inc, you will be responsible for driving an effort to accelerate NAND development learning cycles to achieve best in class cycle time from first silicon to qualified system. Additionally, you will work with various Engineering and Development groups to ensure necessary actions are taken to meet NAND defectivity(DPM) and reliability product requirements. You will be engaged Read more
in developing, validating, characterizing, and qualifying Micron's next generation 3D NAND memory products to power our customers' innovation. The future of non-volatile memory and the systems that utilize the advanced technology will continue to be exciting and dynamic. Micron is seeking experienced individuals that find technical challenges engaging and invigorating. Responsibilities include, but not limitedto:Responsible and accountable for reducing NAND defectivity(DPPM) to enable qualification of world class end products (Mobile, Consumer SSD, Enterprise SSD) Perform electrical failure analysis(EFA) to solve technical problems using lab tools and techniques Develop short term counter measures in form of stresses/screens by exercising Digital and Analog Circuit, Device Physics, Process Engineering knowledge Drive Physical Failure Analysis (PFA) and Root Cause Analysis and long-term countermeasures with global organizations Collaborate with Fab, NAND Technology Development, NAND Design, NAND Product Development, System Development and Quality/Reliability team to develop and ship end products Perform NAND Usage Case Modeling Evaluations (Based on Product Used Cases) Drive System Countermeasures with Firmware Teams to prevent residual failure exposure for the customer Employ data analytical skills for high volume data analysis Develop new Design for Test and Design Modes as a solution to new challenges.Minimum Qualifications:Master's Degree in Electrical Engineering with 3 years of NAND work experience OR Bachelor's Degree in Electrical Engineering with 5 years of NAND work experience Excellent understanding of NAND Flash Device Physics, NAND Design is required Good understanding of NAND-System Integration is required Knowledge of NAND Process Engineering is preferred Experience using schematic tools, Verilog simulation, micro probing is preferred Knowledge of Programming Languages such as Python/C/C++ is required Effective communication skills in written and spoken English Good multitasking skills and ability to set priorities in a fast moving, dynamic environment Excellent problem solving and analytical skills Self-motivation and enthusiasmLocation: 1 North Coast Drive, Singapore 757432 We recruit, hire, train, promote, discipline and provide other conditions of employment without regard to a person's race, color, religion, sex, age, national origin, disability, sexual orientation, gender identity and expression, pregnancy, veteran's status, or other classifications protected under law.This includes providing reasonable accommodation for team members' disabilities or religious beliefs and practices. Each manager, supervisor and team member is responsible for carrying out this policy. The EEO Administrator in Human Resources is responsible for administration of this policy. The administrator will monitor compliance and is available to answer any questions on EEO matters. To request assistance with the application process, please contact Micron's Human Resources Department at 1-800-336-8918 (or 208-368-4748). Keywords:Singapore || North West (SG-03) || Singapore (SG) || NVE (Non-Volatile Engineering Group) || Experienced || Regular || Engineering || #LI-KL1 ||
Skills Req. ID: 128697As a Non-Volatile Engineering (NVEG) Product Engineer at Micron Technology Inc, you will be responsible for driving an effort to accelerate NAND development learning cycles to achieve best in class cycle time from first silicon to qualified system. Additionally, you will work with various Engineering and Development groups to ensure necessary actions are taken to meet NAND defectivity(DPM) and reliability product requirements. You will be engaged Read more
in developing, validating, characterizing, and qualifying Micron's next generation 3D NAND memory products to power our customers' innovation. The future of non-volatile memory and the systems that utilize the advanced technology will continue to be exciting and dynamic. Micron is seeking experienced individuals that find technical challenges engaging and invigorating. Responsibilities include, but not limitedto:Responsible and accountable for reducing NAND defectivity(DPPM) to enable qualification of world class end products (Mobile, Consumer SSD, Enterprise SSD) Perform electrical failure analysis(EFA) to solve technical problems using lab tools and techniques Develop short term counter measures in form of stresses/screens by exercising Digital and Analog Circuit, Device Physics, Process Engineering knowledge Drive Physical Failure Analysis (PFA) and Root Cause Analysis and long-term countermeasures with global organizations Collaborate with Fab, NAND Technology Development, NAND Design, NAND Product Development, System Development and Quality/Reliability team to develop and ship end products Perform NAND Usage Case Modeling Evaluations (Based on Product Used Cases) Drive System Countermeasures with Firmware Teams to prevent residual failure exposure for the customer Employ data analytical skills for high volume data analysis Develop new Design for Test and Design Modes as a solution to new challenges.Minimum Qualifications:Master's Degree in Electrical EngineeringOR Bachelor's Degree in Electrical Engineering Excellent understanding of NAND Flash Device Physics, NAND Design is required Good understanding of NAND-System Integration is required Knowledge of NAND Process Engineering is preferred Experience using schematic tools, Verilog simulation, micro probing is preferred Knowledge of Programming Languages such as Python/C/C++ is required Effective communication skills in written and spoken English Good multitasking skills and ability to set priorities in a fast moving, dynamic environment Excellent problem solving and analytical skills Self-motivation and enthusiasmLocation: 1 North Coast Drive, SIngapore 757432 We recruit, hire, train, promote, discipline and provide other conditions of employment without regard to a person's race, color, religion, sex, age, national origin, disability, sexual orientation, gender identity and expression, pregnancy, veteran's status, or other classifications protected under law.This includes providing reasonable accommodation for team members' disabilities or religious beliefs and practices. Each manager, supervisor and team member is responsible for carrying out this policy. The EEO Administrator in Human Resources is responsible for administration of this policy. The administrator will monitor compliance and is available to answer any questions on EEO matters. To request assistance with the application process, please contact Micron's Human Resources Department at 1-800-336-8918 (or 208-368-4748). Keywords:Singapore || North West (SG-03) || Singapore (SG) || NVE (Non-Volatile Engineering Group) || Experienced || Regular || Engineering || #LI-KL1 ||
Skills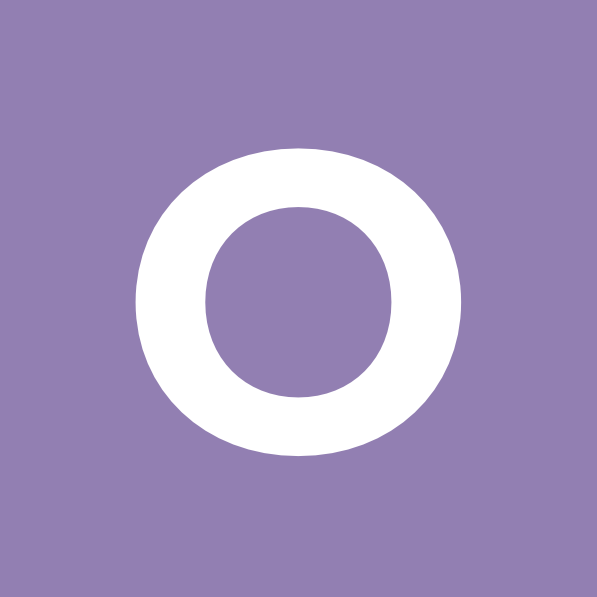 Customer Service Coordinator Responsible for coordinating and processing of Purchase Orders from customers Preparation & follow up of documents for shipment delivery to customers Liaising to arrange for shipment delivery with transporters Processing of Quotations to customers Processing of customer requests for documents or samples Follow up with customers on new product development Requirements Detailed, organized with pleasant personality Honest with good integrity Minimum polytechnic diploma Min 2 Read more
years admin & related experience preferred,
Skills Req. ID: 128698As a Non-Volatile Engineering (NVEG) Principal Engineer at Micron Technology Inc, you will be responsible for driving an effort to accelerate NAND development learning cycles to achieve best in class cycle time from first silicon to qualified system. Additionally, you will work with various Engineering and Development groups to ensure necessary actions are taken to meet NAND defectivity(DPM) and reliability product requirements. You will be engaged Read more
in developing, validating, characterizing, and qualifying Micron's next generation 3D NAND memory products to power our customers' innovation. The future of non-volatile memory and the systems that utilize the advanced technology will continue to be exciting and dynamic. Micron is seeking experienced individuals that find technical challenges engaging and invigorating. Responsibilities include, but not limitedto:Responsible and accountable for reducing NAND defectivity(DPPM) to enable qualification of world class end products (Mobile, Consumer SSD, Enterprise SSD) Perform electrical failure analysis(EFA) to solve technical problems using lab tools and techniques Develop short term counter measures in form of stresses/screens by exercising Digital and Analog Circuit, Device Physics, Process Engineering knowledge Drive Physical Failure Analysis (PFA) and Root Cause Analysis and long-term countermeasures with global organizations Collaborate with Fab, NAND Technology Development, NAND Design, NAND Product Development, System Development and Quality/Reliability team to develop and ship end products Perform NAND Usage Case Modeling Evaluations (Based on Product Used Cases) Drive System Countermeasures with Firmware Teams to prevent residual failure exposure for the customer Employ data analytical skills for high volume data analysis Develop new Design for Test and Design Modes as a solution to new challenges.Minimum Qualifications:Master's Degree in Electrical Engineering with 5 years of NAND work experience OR Bachelor's Degree in Electrical Engineering with 7 years of NAND work experience Excellent understanding of NAND Flash Device Physics, NAND Design is required Good understanding of NAND-System Integration is required Knowledge of NAND Process Engineering is preferred Experience using schematic tools, Verilog simulation, micro probing is preferred Knowledge of Programming Languages such as Python/C/C++ is required Effective communication skills in written and spoken English Good multitasking skills and ability to set priorities in a fast moving, dynamic environment Excellent problem solving and analytical skills Self-motivation and enthusiasmLocation: 1 North Coast Drive, Singapore 757432 We recruit, hire, train, promote, discipline and provide other conditions of employment without regard to a person's race, color, religion, sex, age, national origin, disability, sexual orientation, gender identity and expression, pregnancy, veteran's status, or other classifications protected under law.This includes providing reasonable accommodation for team members' disabilities or religious beliefs and practices. Each manager, supervisor and team member is responsible for carrying out this policy. The EEO Administrator in Human Resources is responsible for administration of this policy. The administrator will monitor compliance and is available to answer any questions on EEO matters. To request assistance with the application process, please contact Micron's Human Resources Department at 1-800-336-8918 (or 208-368-4748). Keywords:Singapore || North West (SG-03) || Singapore (SG) || NVE (Non-Volatile Engineering Group) || Experienced || Regular || Engineering || #LI-KL1 ||
Skills