Sign in or register for a JobTech account.
Jobs that require

product development

skill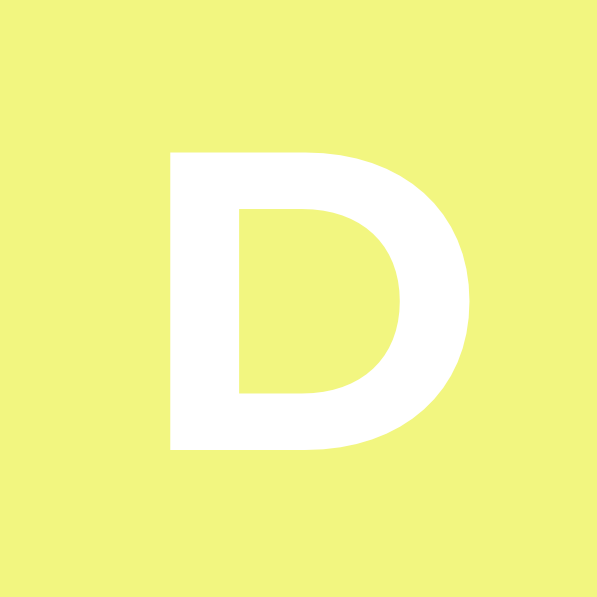 Diversiteam is a global marketplace of vetted engineering talent that enables opportunities for young individuals to get out of their comfort zone, expand their horizon and develop themselves personally and professionally by pursuing a career overseas. To do so, we operate as a marketplace to effectively connect this aspiring talent with rapidly growing organisations such as start-ups and agile SMEs. Thus these organisations have the advantage of building Read more
competent teams with fresh ideas, technological know-how and a solid understanding of foreign markets, cultures and consumer behaviour. In addition to that, the diversity and cross-cultural exchange that we empower in teams is one of the essential factors that helps our clients to drive their creativity, innovation and global competitiveness to be future-ready for tomorrow's global economy. The vision that we pursue is to enable opportunities for aspired individuals and organisations to unfold their full potential and deliver results that they can be proud of. To make this a reality our mission is to shape diverse teams of creativity, innovation and development that would benefit both, organisations and its employees. We at Diversiteam are currently looking for an enthusiastic Software Engineer / Full-Stack Developer who is passionate about technology, is open for new challenges and wants to develop something that she/he can be proud of. Your job scope & responsibilities will be: · Work closely with the team on new product and features development  · Develop new algorithms and automation functionalities · Drive the performance of the product to its highest potential · Explore and implement new technologies Skills & characteristics that we are looking for: · Experience with technology frameworks and architecture of Wordpress and AWS · Experience in front and back-end product development · Self-starter with hands-on approach and willingness to take new challenges · Proactivity, creative thinking and problem solving skills · Dedicated team player who shares our values Diversiteam is a great fit for you if you have the desire to: · Operate in a dynamic and fast paced working environment with a steep learning curve · Receive mentorship and learn about entrepreneurships and startups · Operate in an organisation where you know why you are doing what you are doing, where you take ownership for your work, bring in fresh ideas and deliver results that you can be proud of · Work on an international scale and engage with people around the globe and different cultures  · Participate in various workshops, fairs and networking events · Be part of the startup community, expand your network and grow personally and professionally If this is something what you find exciting, we would love to hear from you! Send us your CV including examples of your previous work to career@diversiteam.io with the subject "Full-Stack Developer Internship". We would love to hear why you would like to join Diversiteam and how you might be a good fit. Please indicate your time of availability. To find out more about us visit diversiteam.io/about.  Possible start: Immediately, Full-time Diversiteam
Skills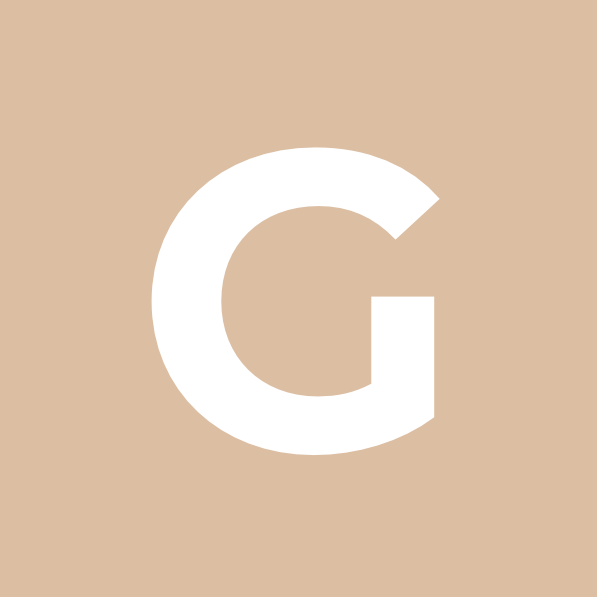 Roles & ResponsibilitiesBuild, deploy and manage big data solutions that can adequately handle the needs of a rapidly growing data driven companySpearhead the development of systems, architectures, and platforms that can scale to the 3 Vs of Big data (Volume, Velocity, Variety)Streamline data access and security to enable data scientists and analysts to easily access to data whenever they need toBuild out scalable and reliable ETL pipelines and Read more
processes to ingest data from a large number and variety of data sourcesMaintain and optimize the performance of our data analytics infrastructure to ensure accurate, reliable and timely delivery of key insights for decision makingLead the movement cleaning and normalizing subsets of data of interest as preparatory step before deeper analysis by the data scientistsRun Modern high performance analytical databases and computation engines like RedShift, BigQuery, Greenplum,Presto and othersRequirementsA degree or higher in Computer Science, Electronics or Electrical Engineering, Software Engineering, Information Technology or other related technical disciplines.Experience in handling large data sets (multiple TBs) and working with structured, unstructured and geographical datasetsDesigned high performance scalable infrastructure stacks for Big Data AnalyticsDeep understanding of databases and best engineering practices - include handling and logging errors, monitoring the system, building human-fault-tolerant pipelines, understanding how to scale up, addressing continuous integration, knowledge of database administration, maintaining data cleaning and ensuring a deterministic pipelineReal passion for data, new data technologies, and discovering new and interesting solutions to the company's data needsExcellent communication skills to communicate with the product development engineers to coordinate development of data pipelines, and or any new products features that can be built on top of the results of data analysis
Skills

Media Associate (Full-Time) Key responsibilities: You will be involved in various aspects of account servicing work includingTrack news stories and provide summaries according to client requirements Report writing – compile and edit team submissions Analyse and code content to assess effectiveness of media coverage Write and develop data analytics report Point of contact for clients, assist with their daily requirements Conduct research relating to product development and new Read more
business development Oversee and manage team of writers to ensure quality control Participate in new business pitch, as well as ad-hoc and urgent projects Support other administrative tasksRequirements:Only degree holders and diploma graduates need to apply Must be able to read Chinese or Malay materials and do basic translation in English Must have good writing skills Able to commit to tight timelines and work under pressure Candidates with qualifications in media/communications, research, arts and social science, business and linguistics are welcome Only open to Singaporeans and permanent residents
Skills Roles & ResponsibilitiesTo support the full new product development project lifecycles from concept stage to verification and validation and to manufacturing transfer and product launchTo support, coordinate, and execute in continuous improvements projects, cost-down projects, and sustaining activitiesTo be actively involved in hands-on activities in product / process development, test methodology development, feasibility testing to final verification and validationTo execute in all required technical documentation worksTo provide technical Read more
supports to various departments including Production, Regulatory, Quality, and Marketing and Sales, in terms of engineering needsRequirementsMinimum Degree in Mechanical/Material Engineering, Bioengineering or relevant3 years working experience of similar R&D experienceExperience with medical device design, manufacturing or regulatory affairs in a medical device area will be beneficialGood product design and process development knowledge and experience with strong analytical skillsProven strong team player with good interpersonal and communication skillsGood technical documentation skills relevant to professional reports
Skills

Roles & ResponsibilitiesSenior Member of Technical Staff (SMTS)Summary:New product introduction:Oversee new device characterization, circuit sensitivity analysis, interpret findings, guide deep-dive investigations to root-cause, and/or provide mitigation actions.Interface with US product group, design, platform validation, BIOS and test engineers on root cause resolution for device failures.Interface with US product group, design, platform validation, BIOS and test engineers on optimization of power and performance feature settings.Interface with US product group, Read more
design, platform validation, BIOS and test engineers to understand and resolve silicon speed paths.Lead effort in New Product Introduction phase to validate new device features and test/DFT methodologies, and implement them in production flow.Oversee device and process reliability, assess implications of stress-testing outcomes, balance business and quality/reliability requirements for Products and Processes in question.Foster and develop new ideas/concepts in device test/debug/DFT/DFM and follow-through to deliverable outcomes.Product health and cost target attainmentSet goal, plan and coordinate (data analysis, debug, root-cause, implementing solutions) yield improvement activities.Lead effort to optimize product positioning to meet business requirements, from Fab à Assembly à Back-end-Test.Leadership and team developmentLead and guide team to achieve product team goals.Manage resources for agility, focus and execution efficiency to deliver outcomes/results aligned to organization goals.Develop and Apply Test and Debug techniques to enhance technical depth in Product Engineering.Develop team hard and soft skills for individual career development, and team skillset breath.RequirementsTechnical and specialized knowledge or experience in microprocessor and semiconductor industries.Technical and specialized knowledge or experience in power management features used in ASICs.Technical and specialized knowledge or experience in determination of Silicon speed paths.Familiar with process technology on FEOL and BEOL and usage of fab parametrics to correlate with yield.Familiar with DFT and ATE test methodologies.Familiar with 6- sigma and statatical correlation techniques – Sum of Square / Anova / Linear Regression, etcIndependent, resourceful and takes initiative.Effective communication skills. A role model for teamwork and cross-functional cooperation.Help build and develop effective teams.Leadership qualities, passion for technical subject matter.Bachelor's or Master's degree in Electrical and Electronic Engineering/Computer Engineering with preferred >10 relevant years of experience.
Skills Roles & ResponsibilitiesPrepare Product/ Architectural/ Mechanical drawings with AutoCAD/ Solid Work.Work within stated procedures to ensure that design records/ controls are maintainedProvide product technical support to customer/ supplier.Ensure supplier's quality meet our Quality Standard.To initiate/ propose/ participate in Quality Improvement.Take part in new product development.Other ad-hoc job assigned by the supervisor. RequirementsMinimum Degree in Mechanical/ Engineering or equivalent.Good understanding of Precision machining processes.Well versed with manufacturing process and Read more
good understanding of material specifications common to Ironmongery industry.Minimum 3-4 years experience in mechanical field or Ironmongery industry.Well verse in AutoCAD & Solid work software
Skills

Roles & ResponsibilitiesSr Engineer, Data ScienceWe are looking for a sr. software engineer to support our global delivery of world-class products.The ideal candidate will have professional experience developing and deploying big data solutions with a strong desire to learn new technologies and to help build better tools in a team environment.Responsibilities:Full-stack EngineeringData warehouse developmentManage data pipeline integrity and qualityAnalytics in SparkOptimization/troubleshooting of low performing and failing jobsSolution development Read more
with a production end-state in mindReview code and provide peer feedback relative to best practicesWork closely with architects to deliver appropriate technical solutionsInteract professionally with business partners and key contactsOwn new features from design to production releaseWork with product management and operations in an Agile environmentParticipate in resolution of production issues and lead efforts toward solutionsGrow a high-performance production environment in a way that makes the system increasingly reliableRequirementsBS in Computer Science and 5 years of experience (or MS and 3 years of experience)4+ years of professional Java software development experience3+ years of demonstrated Hadoop experience with hands on experience with Spark, MapReduce, HBase, Hive, Phoenix or Yarn2+ years of experience with business intelligence tools such as Tableau or Power BIExcellent communication skills with ability to work well cross-functionally across teamsAnalytical problem solver passionate about delivering a high-quality solutionsPractical experience managing full software lifecyclesPreferred Skills:Background in statistics and analyticsExperience in cloud deployments (Azure/AWS)Experience with Git best practicesExperience with Agile software development principlesFamiliarity with JIRA issue management system and development workflows
Skills Roles & ResponsibilitiesAPAC Production Security teams (based in Singapore and India) is covering multiple IT Security challenging tasks for BNP Paribas Asia Pacific region, such as:-Production C-SIRT / Logging & Detection-Network Security-Vulnerability & Compliance Security scanning-Privileged Identity Management-Designing & Implementation of Security solutions-Production Support of Security solutionsThe team in Singapore is currently looking for an IT Security Professional to join its Network Security team, and work mostly on Read more
Web Application Firewall (BAU, Continuous Improvement…)Given the diversity of activities within Production Security, the new team member will have the opportunity over time to expand his knowledge & responsibilities on the other topics managed by the teams.Direct ResponsibilitiesFine tuning of WAF with ADM / APS teamsDeployment of WAF & related follow-up / reportingProcess design for WAF in APAC with Paris HQ TeamsDay-to-day WAF maint. & updateTraining/Awareness on WAFContributing ResponsibilitiesContribute to the Permanent Control framework for implementation of policies and procedures in day-to-day business activities, such as Control PlanContribute to Internal Audit response activitiesComply with regulatory requirements and internal guidelinesContribute to improvement of tools used by Production Security to follow-up on the Security Incidents Requirements2/3 year experience in Network / SecurityUniversity degree, preferably in Computer Science with spec. in IT SecurityExceptional communication and advocacy skills, both verbal and written, with the ability to express complex technical issues in an easily understood manner.Curious and highly implicated in IT SecurityTeam playerKnowledge of WAF tools is appreciatedExperience in a multi-cultural and/or international environment is appreciatedCISSP or other Network / Security certifications are appreciatedExperience in Development languages is appreciated
Skills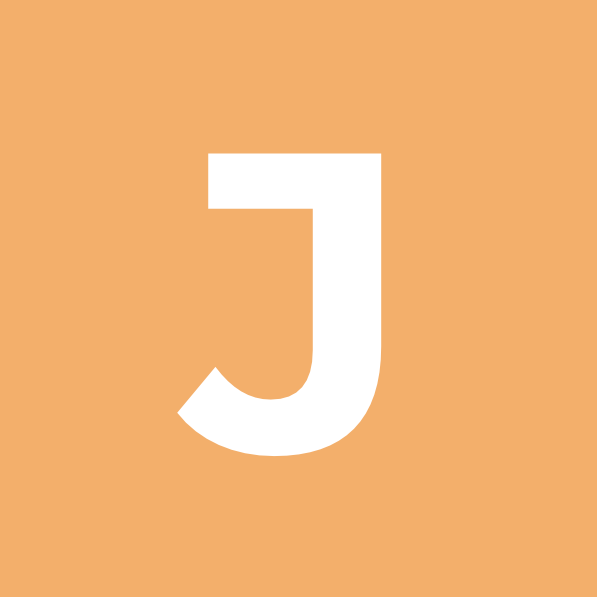 Job Title: APPLICATION ENGINEER (ROBOTICS) (J178-0001115)Industry: TechnologyJob Category/Function: Engineering / Technical / Engineering / TechnicalSalary: SGD 3500 - 5000Location: South West, SingaporeAbout Company:Our client is a Singapore-proud engineering company, the comapny has been evolving the industry landscape with its technological innovations since 2006. Together with a strong team of dedicated engineers and technical personnel. The company is committed to deliver innovative products and solutions, translating concepts into reality.Job Read more
Description:- Application development for Intelligent Mobile Robots- Deploy products to new customers- Work with other team members to provide support for existing customers- Maintenance of current product's Application Design, implement and deliver application-specific solutions using the current product's Application framework- Design and implement tools to facilitate application development and testing- Perform bug fixing and improvement of current product's Application frameworkJob Requirements:- Bachelor in Computer Engineering/Computer Science or equivalent - 1-3 years of experience in software development- Experience in C++- Experience with robotics product development- Experience in Agile development and Git version- Experience in test driven development and knowledge of setting up test frameworks- Experience in Python- Experience with ROS for commercial products- Experience with different type sensors (2D/3D Lidar, Camera, etc.)- Experience with ROS-I and MoveIt- Experience with Point Cloud Library (PCL)Compensation:- Education support- Sports (e.g. Gym)- Parking- Flexible benefits- Medical- Miscellaneous allowanceInterested applicants are invited to submit their resume via clicking the apply button.JointHire Singapore Pte Ltd.(EA License No.: 17C8920)Rick Ng (Registration No.: R1879461 )
Skills Roles & ResponsibilitiesThis position will be based in Singapore, but 50% travel time for work is required.Seeking for a Legal Adviser who is experience in the block-chain industry with a special focus on blockchain development in Australia. More specifically candidates must have expert knowledge in Australian regulations, including but not limited to Australian Stock Exchange and Australian Securities and Investments Commission, Australian Financial Services Licenses, the operation of Read more
superannuation funds, and related markets issues.ResponsibilitiesOverseeing the general operational set up, product development and projects from a Legal and Compliance perspective for the business lineCross-border consideration of international financial regulatory issues with respect to blockchain platforms, and more specifically relating to AustraliaReviewing products and services offering materials for compliance with regulatory re- quirements in AustraliaEnsuring communication and implementation of applicable policies and procedures within the departmentTo oversee and manage all compliance related matters, liaising closely with external lawyers to provide legal support and advice where necessaryActs as an independent review and evaluation body to ensure that compliance Is- sues/concerns are being appropriately evaluated, investigated and resolvedDeveloping, maintaining and revising policies and guidelines to ensure the Company is in compliance with all necessary guidelines, regulations and legislationImplement a comprehensive compliance program appropriate for the retail segment of the Company that is in compliance with local guidelines, law, regulations; and sales compliance policies/guidelinesAdvising on all documentation entered into by CompanyAdvising on changes in onshore regulations and laws which would affect the onshoreand offshore conduct of businessesReviewing business policies and procedures, outsourcing, client documentation, offer-ing materials and other marketing materialsEngaging, supervising and working with outside counsel and other legal advisorsPrepare legal advice in Chinese as the required from time to timeOversee the sales compliance practices of the distribution channels to detect and address any mis-selling, misrepresentation, misconduct and unethical concerns, including performing comprehensive investigation, documenting investigation results and recom- mendation for reportingTo execute an Anti-Corruption compliance programme that is in compliant with the in- ternal Anti-Corruption Policy requirementsResponsible in Anti-Money Laundering/Counter Terrorism (AML/CFT) Financing pro- gramme, which includes AML/CFT activities of performing due diligence, detecting, re- porting, monitoring, training, risk assessment, AML/CFT quality assurance and sanction list screening; as appropriate and/or requiredRequirementsPost-graduate qualifications in Law and Commerce/Finance from one of the Group of Eight universities in AustraliaAdmitted to practice law in Australia4 – 6 years of PQE in legal practice in Australia with at least 3 – 4 years' experience in gen- eral corporate and commercial legal role (private practice or in-house)At least 1-year PQE in regulatory compliance including but not limited to blockchain technology, cybersecurity and Australian financial markets is essentialProfessional-level language proficiency in Mandarin, Cantonese and EnglishMust be able to travel for work internationally on a regular basis and on short notices
Skills