Sign in or register for a JobTech account.
Jobs that require

product lifecycle management

skill

5 – 7 years' experience in Satellite Maritime and communication sector
Able to perform end to end product cycle
Build a business case, pricing and go to market product strategy
Product planning and development especially Satcom airtime business
Able to help to close sales
Skills

2– 3 years' experience in Satellite Maritime and communication sector
Able to understand product cycle
Build the business case and pricing
Understand Satcom airtime business
Able to help to close sales
Skills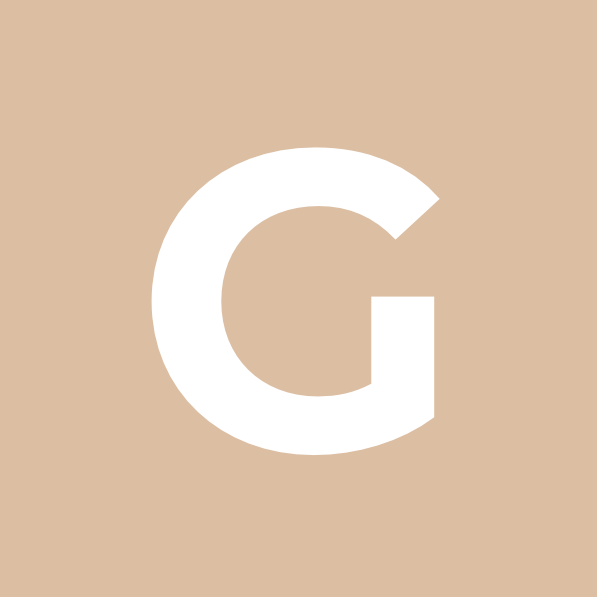 Job Description Our client is a Singapore block chain-based cryptocurrency company and they are currently seeking for an ambitious and highly-motivated Solution Architect to join them.This role is to analyse the business and its internal processes and any units of work that gain a competitive edge and meet the company's objective.Job DescriptionCost benefit analysis, risk analysis, gap analysis.Providing vision and direction to the development team throughout project and Read more
create requirements.Plan and prioritize product feature backlog and development for the product.Define product vision, road-map and growth opportunities.Work closely with Product Management to create and maintain a product backlog according to business value or ROI.Lead the planning product release plans and set expectation for delivery of new functionalities. Provide an active role in mitigating impediments impacting successful team completion of goals.Keep abreast with the industry practices and trends.RequirementsMin. 5 years of relevant experienceGood working knowledge in UI/UX designExperience in application development is a mustInterested applicants please email your detailed resume in MS Word format to (Hidden Text) for a confidential discussion.EA Reg. No R1102193 | EA License. No.12C5083
Skills

Roles & ResponsibilitiesSr Engineer, Data ScienceWe are looking for a sr. software engineer to support our global delivery of world-class products.The ideal candidate will have professional experience developing and deploying big data solutions with a strong desire to learn new technologies and to help build better tools in a team environment.Responsibilities:Full-stack EngineeringData warehouse developmentManage data pipeline integrity and qualityAnalytics in SparkOptimization/troubleshooting of low performing and failing jobsSolution development Read more
with a production end-state in mindReview code and provide peer feedback relative to best practicesWork closely with architects to deliver appropriate technical solutionsInteract professionally with business partners and key contactsOwn new features from design to production releaseWork with product management and operations in an Agile environmentParticipate in resolution of production issues and lead efforts toward solutionsGrow a high-performance production environment in a way that makes the system increasingly reliableRequirementsBS in Computer Science and 5 years of experience (or MS and 3 years of experience)4+ years of professional Java software development experience3+ years of demonstrated Hadoop experience with hands on experience with Spark, MapReduce, HBase, Hive, Phoenix or Yarn2+ years of experience with business intelligence tools such as Tableau or Power BIExcellent communication skills with ability to work well cross-functionally across teamsAnalytical problem solver passionate about delivering a high-quality solutionsPractical experience managing full software lifecyclesPreferred Skills:Background in statistics and analyticsExperience in cloud deployments (Azure/AWS)Experience with Git best practicesExperience with Agile software development principlesFamiliarity with JIRA issue management system and development workflows
Skills Roles & ResponsibilitiesSupporting unsecured and deposits leads in client engagement across various customer touchpointsEstablish detailed processes and client journeys for client engagementWork with the analytics and partner team for client campaignsCreate automated triggers for engagement at a client levelConceptualize and launch product campaigns to drive desired business results of new acquisition and portfolio managementOwnership of the P&L and Key Performance Indicators engagement campaignsMaintenance of campaign/ auto triggers parameters, Read more
customer rates fees and chargesReview of the existing system and process for continuous customer experience improvementsCompliance to the product management guidelines and governance requirements Requirements5+ years of financial services experience with 3+ years in product managementExperience of managing retail banking products such as savings accounts and credit cardsExperience of digital onboarding and working in a digital ecosystem , running digital campaignsStrong analytical skills with experience of writing business casesKeen understanding of business financialsAbility to work with multiple stakeholders to drive business resultsMIS skills and tracking business outcomesExperience of managing external vendors and partners
Skills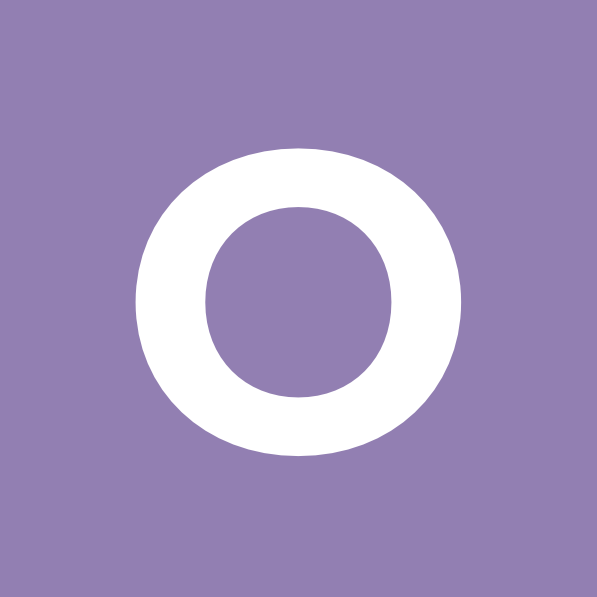 Roles & ResponsibilitiesWhat you'll be responsible for:Responsible for the interface design of web and mobile products;Understand product specifications and user psychology. Conduct concept and usability testing and gather feedback.Create wireframes, storyboards, user flows, process flows and site maps to effectively communicate interaction and design ideas.Define the right interaction model and evaluate its success. Find creative ways to solve UX problems (e.g. usability, findability).Conceptualize original website design ideas that Read more
bring simplicity and user friendliness to complex roadblocks.Execute all visual design stages from concept to final hand-off to engineering.Collaborate with product management and engineering to define and implement innovative solutions for the product direction, visuals and experience.Establish and promote design guidelines, best practices and standards. Design and maintain the UI component library to achieve a highly consistent product experience and ease of reusability. RequirementsWhat you will bring to the role:Proven experience as a UX, UI & Web & Application Designer or similar role.Demonstrable UX, UI and graphic design skills with a strong portfolio.Familiarity with interaction design and information architecture.Proficiency in Photoshop, Illustrator or other visual design and wire-framing tools.Up-to-date with the latest Web trends, techniques and technologies.Knowledge of HTML/CSS; JavaScript is a plus.Bachelor degree/Master Degree in Design, Human-Computer Interaction, Interaction Design, Visual Arts, Computer Science, Computer EngineeringExcellent communication skills, Mandarin is an added advantage.Min. 3years experience
Skills Roles & Responsibilities• Product performance, price plans, profitability and market share of the product• Analysis of consumer usage behaviour and identify new products/services opportunities• Conceptualize, plan and develop new products as well as product enhancements to ensure relevance to meet changing market needs, including the development of business casesResponsibilities:Product Development• Drive project milestones, troubleshoot potential issues and challenge the team to deliver solutions that result in successful project Read more
launches• Explore new technologies for improvements and enhance work flow to drive digital KPIs• Track and manage allocated budget• Perform acceptance testing for new features.• Help with product prioritization and project management methodologyProduct Marketing & Analysis• Conduct business analysis & product performance forecast• Responsible for the product performance, price plans, profitability and market share of the products• Understand market needs; keep abreast of technology developments/trends and competitive situation• Ability to conceptualize, plan and develop new products (end to end) as well as product enhancements to ensure product relevance and meet changing market needs, including the development of business cases. Regularly use consumer feedback, metrics, market research, and competitive analysis to help create products and features that drive digital KPIs• Analyse prepaid customer usage and spending behavior to identify opportunities to offer new or enhanced products and/or extension to new customer segments• Develop & craft product messaging briefs, guiding marketing communications on the creation of product launch materials• Work effectively across functions including Go-to-market (GTM), Customer life cycle management, IS, Network and Customer Service to meet overall company objectives.• Forecast of inventory to meet sales forecast & demand• Ensure consistent and process end to end for all products/services launches• Ensure product information/T&Cs are updated across all platforms in a consistently & timely manner.• Custodian of credit bonuses given out across the channelsRequirements• Degree in management, marketing, economics or a closely related field• More than 5 years of working experience, preferably in the product or product market marketing role• Ideally with telco experience• Good project management• Excellent communication, presentation and interpersonal skills, with the ability to build good rapport and collaborative working relationships with all levels of staff* We regret that only shortlisted candidates will be notified.
Skills
Roles & ResponsibilitiesSPD Scientific Pte Ltd is rapidly expanding in the vibrant Life Sciences Industry. As part of our expansion program, we are seeking experienced and high-caliber individual in this role to join us.Accountable for the business development of our Research portfolioAccountable for sales development of all brands within our Research portfolioAccountable for the management of marketing activitiesResponsible for training and development of Universities/Institutions sales team in SingaporeSupports Read more
Regional Business Units' Sales Manager in development of our Universities/Institutions sales teamResponsible for the overall expenses and profitability of the Product SegmentManage, service and maintain good business relationship with all customersProvide Monthly Report to Business HeadRequirementsRelevant tertiary education in Life Science or a related discipline is requiredMin 5 years of relevant experience in Sales or Product ManagementFluency in English and Mandarin highly desired (in order to liaise with Chinese speaking associates)Strong analytical and management skillsTeam player with the ability to work independentlyWilling to travel
Skills

Roles & ResponsibilitiesAbout HomageHomage's mission in life is big, really big. We want to redefine healthcare in the home for everyone in Asia and the world, and not in a small way, starting from our families and parents. We want to make sure our parents, your parents, and everyone's parents can age at home with control, joy, comfort, and grace.It's about time home care is revolutionized through innovative Read more
technology, design, data and equally important training and curation of the best care caregivers. Home care hasn't innovated in a while and here's your chance to change that.We're looking for product designers who live and breathe our users' experience and customer happiness to join our engineering team. Your work will directly impact the lives of people receiving care, people delivering care, and the families that are normally left in the dark about the entire caring process. We're looking for strong team players with team experience and great communication skills, people who can work with a very diverse team (engineers, care operations, sales folks.)We want you to light up and innovate on systems that have traditionally been left behind. The product team is small, lean, and fast! Plus you have a bias toward action and can break down complex problems into steps that drive product development at lightning speed!ResponsibilitiesHomage is seeking a talented and empathetic UX / UI designer to help us realize the future of community- and home-based healthcare.At Homage, you'll be working on a wide range of digital products, from iOS and Android mobile apps to our enterprise. Our apps serve and delight real people whose experiences matter - users include families who need home care for the ones they love, freelance caregivers, partner organisations and the internal Operations team.As a UX / UI designer, you'll work closely with our product managers, engineers and other designers to define and deliver a wide range of features for both mobile and web digital products from conception to launch. You'll hone your design toolkit, analytical and communication skills. You'll also have a chance to develop your user research skills through user interviews, contextual inquiry and usability testing.As part of the product group, you bridge the creative, technical and business worlds and you'll be immersed in a fast-paced startup environment. You'll collaborate closely with the entire company, including Product Management, Engineering, Care Operations, Sales, Marketing and Business Intelligence.RequirementsYour responsibilities include:Plan and execute both qualitative and quantitative user research to understand real use casesConduct usability testing to detect and minimize friction in existing featuresCreate design communication materials for new features, from low-fidelity sketches and wireframes to high-fidelity mockups and interactive prototypes, depending on the featureConceptualize A/B tests to continuously improve and innovate on the user experienceCollaborate with Product Managers to use insights into product vision and user experience to bring requirements to lifeTransition designs to software engineers and internal usersPresent designs at weekly product meetingsMinimum qualificationsBA/BS in Design (e.g. interaction, graphic, visual communications, product, industrial), Human–Computer Interaction (HCI), Computer Science (CS), or a related field, or equivalent practical experience).3 years relevant work experience in consumer or enterprise technologyFamiliar with agile web development and project managementExcellent communication and teamwork skillsPreferred qualificationsPrevious product design, product management, engineering experience or experience working on product at a startup is highly valuedStrong clean visual design senseProficiency with Sketch, Invision or other UX design softwareDemonstrated experience in designing usable interfaces for mobile- and web-based productsDrive and demonstrated ability to achieve stretch goals in an innovative and fast-paced environment.Excellent problem-solving, organizational and analytical skills, with the ability to evolve product design based on user feedback, research, data and industry trends.
Skills