Sign in or register for a JobTech account.
Jobs that require

project documentation

skill

Deliver projects for the minimum cost to an agreed scope and schedule with an acceptable risk profile, and aligned with appropriate change frameworks while maintaining quality and stability of underlying systems
Own the finances, ensure that all financial metrics for the project are correct, and take an active part in maintaining a transparent and correct financial position for the project
Drive a commercial ethos for the project by focusing on costs and actively seeking to introduce costs savings
Manage all activities end-to-end to deliver the project (from scoping to implementation) to agreed parameters
Actively work with and manage a wide range of stakeholders in the business, technology and where required outside the bank, to deliver the project to agreed parameters
Actively manage project conflicts, dependencies, changes to scope, cost or schedule, risks and issues, and ensure plans are in place to mitigate them with urgency, and communicate these to relevant stakeholders in a timely manner
Deal with all project related escalations, and seek input and assistance from appropriate channels to resolve these in a timely manner
Make or facilitate the making of decisions in a timely manner
Actively monitor and report progress to all stakeholders in a timely manner by using a variety of formal and informal communication channels
Ensure that project documentation and artefacts are current, relevant and correct
Required Experience
A Bachelor's degree in Computer Science (or equivalent experience)
At least 5– 10 years of development and delivery experience, preferably in banking environments
Have been through projects using Agile delivery.
Fundamental knowledge of distributed Architectures, SOA, Micro-services, PaaS
Familiarity with key technologies, e.g. JAVA, PCF, MariaDB is an added advantage
Candidate with development and delivery experience is essential
Competencies
Proven track record of delivering projects to agreed project parameters, preferably within financial services organisations
Proven capability of leading teams across sites and geographies
Proven experience of working with business and technology stakeholders across all levels to achieve successful outcomes
Strong analytical and problem solving skills, with attention to details
Excellent written and verbal communication skills
Ability to work across organizational boundaries, leverage networks and drive project to successful completion
High level of drive, integrity, persistence, edge, can-do attitude, pro-activeness and maturity
Ability to influence, negotiate, lead and work as a team player to deliver
Skills

JOB SCOPE * Assist in generation and processing of Material listing and Technical specifications * Assist in Project Management: Planning, Execution to Job Completion * Coordination of respective trades (on-site) and Departments * Ensure timely and cost effective execution of project scope * Project documentation: HSE, RA, Job Progress, Technical Submission, etc... REQUIREMENTS * ITE / Diploma / Degree in Engineering * Proficient in MS Office and AutoCAD Read more
* Meticulous, possess inititative, proactive, honest and positive working attitude. * No work experience required * Please indicate expected salary and earliest date of availability when apply. * Only Singaporeans need to apply.
Skills
Looking for applicants with preferably experience in writing tenders. Attractive Salary package with good career prospects Responsibilities:Assist in the preparation of papers to obtain approval and budget for ICT projects Assist in the procurement, tender documents preparation, tender calling, tender evaluation and tender award Assist in the co-ordination with third parties including contractors and other suppliers Maintain project documentation as required Assist in tracking of project timelines and Read more
deliverables Assist in the preparation of project communications materials Scheduling of project meetings Any other instructions from the manager with regard to the projectRequirements:Diploma/ Degree in any field Minimum 5years of relevant working experience in tender documents handling Good communication skills Able to meet deadlinesInterested applicants, please send your updated resume in MS WORD format to [Click Here to Email Your Resume] for immediate processing. Do include your availability, last drawn & expected salary. We regret that only shortlisted candidates will be notified. Thank you. Jia Ling l R1872250
Skills Responsibilities:To oversee and manage Project team.To develop a detailed project plan to track progress.To ensure that all projects are delivered on-time, within scope and budget.To manage the relationship with the client and all stakeholders.To create and maintain comprehensive project documentation.To coordinate the works of a multi-disciplinary workforce including external subcontractors and consultants.To attend site meetings and inspections.To handle project risk management and issues escalation.Requirements:At least Diploma/Degree holders in Read more
Electrical/Electronics EngineeringMinimum 5 years' experience as Project Manager in lighting/construction industry.Has experiences in handling Government projects, is an added advantage.Knowledge of lighting an advantage.Experience with Dialux Application is an advantage.Product training will be provided.Qualified or interested candidates, kindly apply in through emailing your CV to us at: bizhub.jobs3(at)gmail.comTo facilitate faster application processing, please utilize the email stated and not Apply Now or Send Email links in this website.We regret that only shortlisted candidates would be notified.Bizhub Asia Pte Ltdwww.bizhubasia.comEA No. 08C2822
Skills Job responsibilities:Handle material sourcing, price negotiation and order fulfilment, include preparation and execution of purchase requisitions, and ensure timely delivery.Manage company inventory / materials, assets and equipmentContinuous improvement to source for more competitive/alternate materials and manage supplier performance.Provide weekly and monthly purchasing/procurement related reports.Manage and coordinate the project administrative workIn-charge of generation of material purchase requisition and follow up on deliveryAssist in material sourcing and compilation of quotations Read more
from various vendors and subcontractorsSubmission of project progress claims and follow through on invoices.Manages, files and updates records including and not limited to catalogue, project documentation and manual.All other ad-hoc tasks as assigned
Skills Roles & ResponsibilitiesAs a Junior Project Manager, you will be assisting Head of Projects with regards to Project Management, Project Documentation & Project Administration.Participates in brainstorming sessions and the initial conception stage of each projectGuides projects through the entire life-cycle from brainstorming to delivery and executionHelps manage and build relationship with clients and third parties/vendorsDevelops detailed project plans and resource plansHelps ensure that projects are delivered on-time, within Read more
scope and within budgetHelps create Project related Documentations e.g. Flowcharts, Minutes and etcAct as a liaison between client and project teamAssist in Pre-Sales Meetings & preparation of Project QuotationsCreatively works to find and solve any problems that ariseRequirementsMinimum a Diploma in Business or Technical fieldAt least 1 year of experience in Project ManagementGeneral knowledge of the software development lifecycle and creative development processExcellent client-facing and internal communication skillsExcellent written and verbal communication skillsSolid organizational skills including attention to detail and multi-taskingAbility to get along well with othersProject Management Professional (PMP) Certificate an advantage.Interested candidates to send in your latest resume via SkillsFuture job portal. We regret that only shortlisted candidate will be notified.
Skills

Roles & ResponsibilitiesPrimary Responsibilities:1.Gather, analyse and formalise user's business requirements and processes.2.Evaluate feasibility of implementation and manage scope of project.3.Prepare project documentation such as Requirement Specifications / Use Case Specifications.4.Adhere to project scope, update requirement traceability matrix, inform and record out-of-scope issues.5.Develop technical design specification and translate technical design into process/program specification.6.Involve in the design review session.7.Make changes to configurable items, which include hardware, software, documentation, etc.8.Participate in Read more
Coding and Code Review.9.Assist in the integration testing, system testing, User Acceptance Test & implementation activities.10.Prepare user and operations manual.11.Plan and facilitate training of users and operators.12.Provide post implementation support (including production support and service requests).13.Escalate and discuss critical issues such as scope creep with the relevant managers.14.Conduct requirement gathering sessions and gap analysis of current business process to identify improvement opportunities.RequirementsJob Requirements:1.Degree in Computer Engineering, Computer Science or any related disciplines.2.Efficient in development languages and tools such as: Java, Spring Framework, Javascript, AngularJS, REST API, MySQL, Bootstrap, Linux, HTML5.3.5 years' experience of full project development/management life cycle.4.Experience conducting requirements gathering sessions, documentation of business processes, testing of internal controls and documentation of testing results.5.Familiar with Software Development Life Cycle (SDLC).6.Ability to produce specifications for documentations and implementations.7.Experience in IT business analysis techniques.8.Self-motivated with a positive "can-do" attitude, creative with excellent presentation, communication, negotiation and interpersonal skills including strong persuasive techniques.9.Innovative and flexible in technology.10.Effective oral and written communication skills.11.Knowledge/experience in public and private cloud.12.Ability to lead, develop and maintain respectful and trusting relationship;13.Proficient in written and spoken English14.Able to travel as required
Skills Responsibilities:Take on the management of key IT projects that support Trains Digitalization initiative.Project management responsibilities include delivering every project on time, within budget and within scope.Work with business and planning teams to gather requirements, assist in the definition of project scope, objectives, evaluate proposals involving all relevant stakeholders and ensuring technical feasibility.Identify and liaise with relevant units in vendors, regulatory and government bodies during the various phases of Read more
a project which involves seeking their advice, approval and clearance for the project or task to be carried out.Develop a detailed project plan to monitor and track progress.Perform risk management to minimize project risks.Manage changes to the project scope, project schedule, and project costs.Measure project performance using appropriate tools and techniques.Report and escalate to management on regular basis.Create and maintain comprehensive project documentation.Ensure the correct realization of the contract in terms of requirements, performances, security and quality of the deliverables.Perform consultative analysis and ensure that functional requirements are completed and document deliveries met.Requirements:At least degree qualification in IT/Computer Science or Engineering related field.Project Management certification (PMI PMP, PRINCE2, or recognized equivalent).At least 4 to 6 years or more of relevant hands-on experience in:Project management.Vendor management.Knowledge in fundamentals of IT System design and Cyber Security.Working in a mission critical business environment.Experience in project management in the Rail Transportation sector will be an advantage.Experience in managing LTA project will be an advantage.Qualified or interested candidates, kindly apply in through emailing your CV to us at: bizhub.jobs3(at)gmail.comTo facilitate faster application processing, please utilize the email stated and not Apply Now or Send Email links in this website.We regret that only shortlisted candidates would be notified.Bizhub Asia Pte Ltdwww.bizhubasia.comEA No. 08C2822
Skills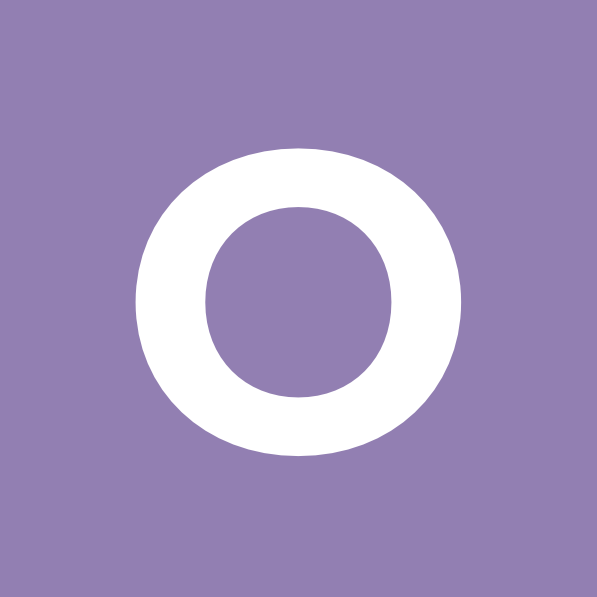 Roles & ResponsibilitiesPrepare Geotechnical/Civil/Structural engineering designs and analysisCoordination and liaisation with clients, authority and other consultants/contractors on projectsEnsuring good project documentation and submission to authoritiesAttend Site Meeting and Inspection (including structural inspection for buildings/structures)5-Day work weekRequirementsAt least a Degree in Civil/Structural/Geotechnical Engineering or equvelantMininum 1 years of relevant working experienceProficient in various civil/structural/geotechnical engineering design software (including Autocad Software)Good working attituteFresh graduates are welcomed to apply
Skills Responsibilities:Directly responsible for the support and operations of our cloud services.Communication with end-users, vendors and co-workers in a clear and professional manner is an absolute must.Must be willing to jump in and learn new tools and technologies in support of a very diverse set of customers.Use system analysis techniques and procedures, including consulting with users, to determine hardware, software, or system functional specifications.Management and operation of Microsoft and Read more
other public and private Cloud technologies.Involve in the installation, configuration and upgrade of any related IT infrastructure during project implementation.Ensure industry best practices are in place for server, network, storage and cloud solutions.Confirm project requirements by understanding user requirements; conferring with others in the project team.Supporting the Project Manager by identifying and managing project risk.Suggest and comply on project for technical specifications.Assist in projects charter, task list and procurement related process.Assist in planning, designing, and implementing stages during the project cycle.Assist in process improvement and compliance strategies.Involve in site survey for network related projects.Ensure projects status are updated regularly.Manage and track Change Request.Perform User Acceptance Test, project documentation and document sign-off.Preparing specification documents and user guides for the users when require.Work closely with vendors and other team members to troubleshoot complex issues and document solutions.Tasks related to risk management and security compliance including vulnerability scanning, Software, OS, Database and application patching and upgrades, measured against SLAs. Complete data backup and restore tasks.Manage assigned tickets to ensure SLA compliance and customer satisfaction.Provide root-cause analysis, contribute to knowledge base, and provide recommendations for continuous improvements to workflow, process, and technology. Requirements:Bachelor of Science (BSc) Degree in Computer/Information Science.3-5 years Systems Administration experience supporting enterprise datacentre /cloud solutions.Experience and understanding with Cloud and Virtualization technologies.Experience deploying High Availability solutions on operating systems and database.Related technology certification preferred: MCSA/RHCT.Server+, Network+, or Security+ certification.Enterprise Systems – Exchange, Dynamics, Active Directory, etc.Windows Server 2003, 2008, 2008 R2, 2012, 2012 R2, 2016.Red Hat Linux / CentOS Linux.Understanding of various services such as DNS, SMTP, SNMP, SSL and SSH.Ability to provide and suggest IT solutions based on best practices.Good understanding of ITIL processes including Service Desk, Incident, Problem, Change and Configuration Management.In depth understanding of IT infrastructure in terms of server, network, storage and cloud solutions.Experience in creation of user guides and documentations.Qualified or interested candidates, kindly apply in through emailing your CV to us at: bizhub.jobs3(at)gmail.comTo facilitate faster application processing, please utilize the email stated and not Apply Now or Send Email links in this website.We regret that only shortlisted candidates would be notified.Bizhub Asia Pte Ltdwww.bizhubasia.comEA No. 08C2822
Skills