Sign in or register for a JobTech account.
Jobs that require

purchase orders balance reporting

skill Job DescriptionRequisition fulfillment for materials, supplies, tools, inventory, etc. Liaising with end-user ensuring that their needs are met in relation to ordering goods and services. Sourcing and managing orders through to successful completion. Ordering inventory, supplies, equipment and services. ERP,MRP, BOM Effective price and cost identification and negotiation in accordance to corporate budget and direction. Generating and Submitting purchase orders (PO) in accordance with the company policies and Read more
procedures. RFI( request for information ),RFQ (request for quotation ) ,RFT ( request for tender) , RFP 9 request for proposal). Order confirmation and delivery. Reconciliation: Shipment, Manifest, Back Orders, Short Orders, Damaged/ Defective items. Vendors and Contacts management and review. Assist Accounts Payables in the resolution of problems associated with invoices Tracking status of orders and Report on monthly turnover.RequirementMinimum 2 yeara experience in Buyer, Purchaser. Minimum Diploma in Mechanical / Manufacturing. Familiar in SAP will be advantage. Prefer 2 – 3 years' experience in manufacturing industry prefer in Precision Engineering/ Oil and Gas Industrial
Skills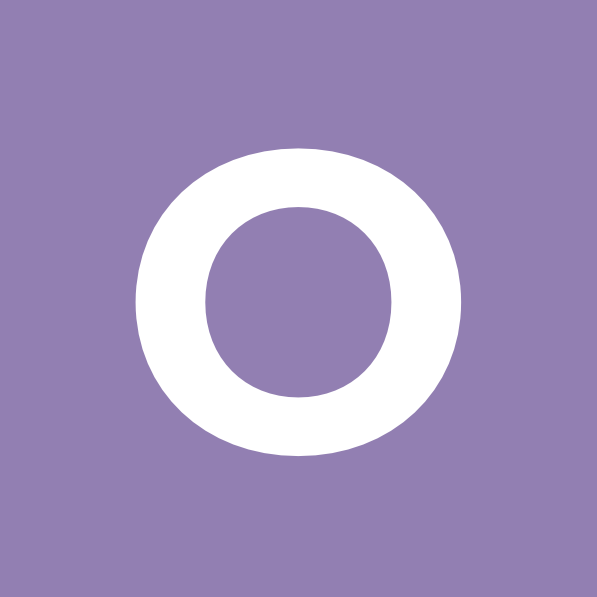 Customer Service Coordinator Responsible for coordinating and processing of Purchase Orders from customers Preparation & follow up of documents for shipment delivery to customers Liaising to arrange for shipment delivery with transporters Processing of Quotations to customers Processing of customer requests for documents or samples Follow up with customers on new product development Requirements Detailed, organized with pleasant personality Honest with good integrity Minimum polytechnic diploma Min 2 Read more
years admin & related experience preferred,
Skills Roles & ResponsibilitiesFollow up with customer on their purchase orders and outstanding paymentPreparation of Sales/Rental invoices using the Insphire SystemFeeding invoice information into Access Dimension through Import UtilityPreparation of Aging Debtors Report and sending to CFOConvey a professional image of the company at all timesDevelop in self-accordance with changing responsibilities of the roleList of duties are not exhaust in any way and may change at any timeRequirementsMin LCCI/Diploma Read more
in Accounting or equivalentComputer literate and proficient in Microsoft officePossess good attitude, meticulous and good sense of responsibilityAble to start work immediately or within short notice.Interested applicants please submit your resume to [Click Here to Email Your Resume]
Skills About Supernova We are the fastest growing health & beauty social e-commerce company. We build health and beauty products for a new generation of women worldwide. Independently owned with a global marketing reach and offices in London, LA, Singapore, New Delhi and Melbourne, we connect with over 12 million women on social media every week. Our brands include Sand & Sky, BodyBoss, SkinnyMint and Coco & Eve. About Read more
Supernova's Internal Engine Together we create Superstars! Our three company pillars are guided by this motto: Our product and brands are of the highest quality and within the top five in their category; our customers are the focus of our actions and their lives improve with our products; our talent and employees grow and develop within Supernova. This means that investing in hiring, developing and retaining the brightest minds in the world is a top priority. Living our core values of #GetSh*tDone, #TalkAboutIt, #CreateValue, #SeekNewOpportunities and #MoveForwardTogether creates a unique culture across five different time zones and allows us to realise the enormous potential of this exciting industry. If you're an ambitious, smart, natural collaborator who likes taking risks, influencing, and innovating in a challenging hyper-growth environment, we'd love to talk to you about joining our team. Located out of Singapore, this role provides tremendous opportunity for the right candidate: to capture the energy and rapid pace of a fast growing start up, while being responsible for a sizeable and growing part of our global footprint. About the Job The Production Assistant at Supernova is designed to be an integral part of a cross-functional Operations team charged with enabling Supernova's growth objectives by delivering a unique end to end solution focused in procurement and production. This role will work closely with both internal as well as external providers to implement operational solutions. The ideal candidate will have a complete obsession for quality, continuous improvements, and customer satisfaction. You thirst for a fast paced, entrepreneurial environment and maintain high energy levels in a constantly changing environment as you share our core values. Responsibilities:Monitor production timelines, ensuring internal and external stakeholders are on track Escalate any production issues and be the driver of timely resolutions Place and manage purchase orders with suppliers Maintain relationships with existing supplier Maintain costing sheets and proactively suggest measures to deliver savings Liaise with freight coordinator to plan and optimize international shipments Submit and check payment requests and ensure timely payment is made Review Quality and Customer service reports to identify product-related issues and suggest corrective measures Coordinate and review Quality Inspection checks on suppliers to ensure goods are up to standard through each stage of the supply chain Support the Manager with administrative requests where requiredYour Profile:Bachelor's degree or ability to demonstrate equivalent 1-2 years proven experience in a fast-moving environment (e-commerce preferred), in a supply chain or production role Mandarin speaker is a plus Very organised​, hands-on and with obsession for details An analytical mind - comfortable with BI tools such as Excel and able to work with data These characteristics describe you: punctual, reliable, upbeat, strong communicator, "can do" attitude – no job is too big or too small Proactive with an insatiable hunger for learning new things Project management skills, and time management skills with the ability to multitask and prioritize work Positive attitude – always willing to help colleagues and go the extra mileIn return you will get:Flat hierarchy and co-operative working atmosphere Freedom to execute own ideas Competitive package Gym membershipThis position is available immediately. All applications will be treated confidentially. Please note that we can only contact successful applicants.
Skills Roles & Responsibilities-Liaise with factories and offices based in China.Handle purchase ordersFrequent shop visits to understand customers' needsLiaise with the VM department on merchandise displayHandle and analyze stock movementEvaluate the sales report and strategize to boost the sales achievementOverseas assignments may be appointedRequirementsDiploma/ Degree in Fashion Merchandising or related subjectsGood interpersonal and communication skillsMature, meticulous and able to multi-taskResourceful, flexible and a good team playerAbility to work under Read more
pressure, short deadlines and extra hours if needed on assignmentsProficient in MS Office, Photoshop and IllustratorWith good organizational skills, creative thinking, confident personality and entrepreneurial mind
Skills

Roles & ResponsibilitiesPOSITION SUMMARYOversees the accurate and timely processing of 3-way match of purchase orders/delivery orders/invoices, non-PO purchase and staff expense claimsROLES & RESPONSIBILITIESOversee the timely, complete and accurate processing of payment cycle and the payment instruction file interface from Peoplesoft and HSBCnetLiaise with Accenture to ensure payments documentation is complete and payment runs are completed on schedule.Prepare month end costs accrualsUpdate lease data in Innervision on a Read more
timely mannerEnsure costs are duly captured and completeSupport Assistant Finance Manager for any Ad Hoc reporting requirement when assignRequirementsJOB REQUIREMENTS / SPECIFICATIONSAn accounting diploma with 3-5 years of experience in accounts payable processing, paper and electronic disbursementsExperience in vendor communications and liaison with third partiesExperience of working in a shared service center environment and working with multi-site personnelExperience of working in a Business Process Outsourcing context would be a plusAble to start Immediately or at short notice
Skills POSITION RESPONSIBILITIESPerform Customers Service for Shipment Planning Plan end to end planning activities in SAP to manufacture assigned products and meet customers' delivery requirements with optimum plant capacity utilization. This includes but not limited to creating production plan, SAP recipes, issuing process orders, issuing purchase orders, planning and executing shipment to customer. Setup material master data for raw material as well as finished goods Develop and maintain the Read more
Production Plan in SAP ECC & APO based on the demand forecasts and capacity optimization so as to achieve budget requirements. Monitor incoming material status from arrival, storage, quality release and final availability for production use. Coordinate all process materials requirements with Procurement to ensure timely availability to support the production campaigns. Liaise with Procurement for all strategy matter such as Long Term material requirement, customer complaints alternative supplier allocation and etc. Coordinate between suppliers and Pfizer to ensure all quality specifications are met and GMP requirements are complied with. Manage the optimum inventories of raw materials and finished good to meet the customer demand as well as minimizing the distressed inventory resulting from planning deficiencies. Perform monthly material inventory analysis to identify and manage slow moving and distressed for disposition,. Develop a good working relation with all materials suppliers Prepare and track OSP external shipping budget. Coordinate with Shipping and freight forwarders to ensure time availability of finished drug substances to meet shipment schedules. Liaise with freight forward control tower for all freight related matters and actively participate in the transport council meetings and operations review meeting with freight forwarders. Handle customers' complaints that related to shipments/logistics and coordinate with Warehouse and Forwarder for investigation and CAPA implementation. To constantly review and resolving of demand and supply issues so that customer requirement can be satisfied. To constantly review supply chain activities and optimize lead time and improve customer service performance.EXPERIENCEMin diploma in Chemical Engineering / Science / Chemical Process Technology / Supply Chain Management or APICS CPIM 3-5 years of supply chain planning (production planning / material planning / scheduling) experience preferably in the pharmaceutical / chemical industry or at least 5 years process manufacturing experience in the pharmaceutical industry. SAP experience is a must Available on short notice Able to commit to 1 year contractQualified applicants, please feel free to apply! Or call Aliya @ 6736 3280 for more information. Please include your full working experience, education background, notice period, expected salary. Recruit Express Pte Ltd Company Reg. No. 199601303W | EA License Number: 99C4599 We regret to inform that only suitable candidates will be shortlisted for an interview. Job Types: Full-time, Temporary, Contract
Skills
Roles & ResponsibilitiesFamiliar with lifestyle and home improvement productsIn-charge of orders processing received in homefix Online & MarketplaceResponsible for coordinating with customers on order fulfilments, returns process where necessary.Liaison with third party logistics for all delivery for homefix Online & MarketplaceResponsible for issuing purchase orders, vendor return, collection and payment where necessary with vendorsCoordinating with warehousing department and ensure information accuracy on customers' orders for packing.Ensure sufficient inventory Read more
and maintain healthy stock levels across all platform.Analyse monthly sales and selling productsAble to provide solution for customers and go for extra mile service. RequirementsCandidate must possess at least Higher secondary/Pre-U/A level/ College, Diploma/ Advanced/ Higher/ Graduate Diploma in any field.At least 1 Year of Working experience in the related field is required for this position.Preferably Junior Executive specialized in E-commerce/ Customer Service/ Purchasing or equivalent.
Skills
Roles & ResponsibilitiesJOB SUMMARY: Founded in 1956, Williams-Sonoma, Inc. is the premier speciality retailer of home furnishings in the United States and Canada. Our brands are among the best known and respected in the industry, including Williams-Sonoma, Pottery Barn, Pottery Barn Kids, Pottery Barn Teen, and West Elm. We successfully market our brands through three major channels – retail stores, catalogues, and the internet. One of the key Read more
growth strategies for Williams-Sonoma Inc. is global expansion. This expansion will be done through company-owned & operated stores/DTC channels, and through strategic franchise partnerships.This position coordinates all end to end purchase order management activities and communicates with cross-functional teams for their assigned division(s) within a brand, for our Global business. This position also supports reports generation and analysis as needed.KEY RESPONSIBILITIES:Order management • Co-ordinate with Merchandise Planners and Franchise partners on order submission via Relex and Order Portal systems • Manage Purchase Order creation and update revisions in Netsuite system • Ensure purchase orders are successfully transmitted, received and confirmed by vendors • Maintain accurate ship dates, quantities, costs and descriptions in purchase orders • Monitor purchase order status, track production, shipping and receiving status in GTN and POC Systems • Monitor and keep track of SKU pass emails to ensure purchase orders are issued in a timely manner • Communicate regularly with Franchise partners on purchase order statusCommunication • Follow up on SKU setup process with Merchandising and Merchandise Operations teams, highlight and resolve SKU availability issues, to support on time purchase order creation • Communicate relevant ordering information, changes and cancellations to purchase orders to Global partners, Sourcing team and vendors • Liaise and work with cross-functional partners to track down & resolve shipments and transportation issues. • Ensure accurate ship dates, quantities, costs and descriptions in purchase order revisions and communicate the changes to Global partners, Sourcing team and vendors • Assist in resolving all queries pertaining to orders through communications with WSI cross-functional partners, including Customs, Transportation, Freight Forwarder, Sourcing and QAReporting and analysis • Generate reports as needed. • Perform analysis of shipment timing to support monthly revenue forecast.Other responsibilities • Attend cross-functional calls with Global merchants and Franchise partners. • Complete other duties and responsibilities as assigned by supervisorRequirementsQUALIFICATIONS:• Candidate must possess a tertiary qualification with 2-3 years' of retail experience in a Merchandising and/or Purchasing role • Proficient in Microsoft Excel and strong in analytical skills • Meticulous and detail-oriented with strong follow through • Strong organizational skills & ability to multi-task • Demonstrate a sense of urgency & ability to seek-out solutions • Superior written, communication & listening skills • Ability to work in a fast-paced, collaborative environment
Skills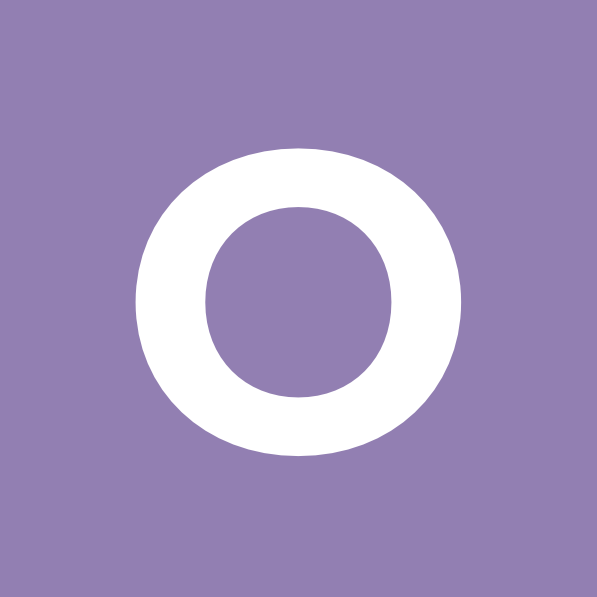 The Job - Coding of suppliers invoices and matching procedures with purchase orders raised by various departments. - Ensure all suppliers invoices approved by authorized personnel. - Data entry into SAP R/3 system on a daily basis. - Collate and process rebillable expenses from related companies (eg. AKCC, AKH etc). - Process payments based on due dates to suppliers via cheque payment or telegraphic Read more
transfer. - Prepare payment vouchers on GST directly deducted from company's bank accounts. - Process staff reimbursement and claim forms. - Maintain and update of all accounts documentations. - Any other tasks assigned by Accounts Executives as required.Requirements: - Diploma in Accounting & Finance or CAT equivalent, preferably with at least 1 years' working experience in financial accounting - Competent in meeting deadlines - Good command and the use of English language - Strong interpersonal and communication skills, with an eye for detail - Positive Attitude andInitiative Please submit resumes to [Click Here to Email Your Resume] with the following details, in MS Word format: Position applying for Current remuneration Expected remuneration Notice period John Goh Meng Chye EA License No : 06C4642 EA Reg No : R1102621 We regret that only shortlisted candidates will be notified.
Skills