Sign in or register for a JobTech account.
Jobs that require

quality audit/management

skill

Responsibilities
Provides SQM support and independently produces and Completes Supplier Quality Engineering related activities (e.g. Problem-solving and failure/root cause analysis activities) and documentation
Manage close partnership with suppliers and contract manufacturers to promote ease of work collaboration, quality control process improvement and generate/ implement cost reduction initiatives.
Ensure raw materials, components and products from suppliers/ contract manufacturers are delivered according to Company specifications and quality requirements.
Execute NCMR & SCAR management effectively and with timely closure.
Drive quality and compliance development and /or improvement at suppliers when necessary.
Manage and maintain registries for Supplier Quality Metrics such as Non Conformance Material Return (NCMR), Supplier Corrective Action Request (SCAR) and Corrective Action and Preventive Action (CAPA).
Participate in the assessment and selection of supplier of key commodities through conducting Supplier Qualification Audit.
Maintain data integrity between company NCMR records and Contract manufacturer MRB records
Execute First Article Inspection (FAI) management together with Designers to establish the FAI reports to support quality control purposes with the use of appropriate measurement equipments.
Execute IQC management of all incoming parts from a supplier with reference to FAI reports to ensure all parts are meeting specifications.
Maintain all the finished product information in the Master Excel Database for full record traceability.
Execute OQC and SI Management over final product quality to ensure all finished products are inspected to be fully in compliance with the full product specification and quality requirement to be approved for shipment (Dua Quality Gate Approach)
Perform Source Inspection (SI) by Out-of-Box sampling inspection methods
Collect CM Factories production test and OQA for statistical study to review and analyses the trend of yield performance and take appropriate action for improvements.
Requirements
Candidate must possess at least a Professional Certificate/NiTEC, Diploma/Advanced/Higher/Graduate Diploma in Engineering (Electrical/Electronics/Communication/Quality Engineering) or equivalent.
At least 3 Year(s) of working experience in the related field is required for this position.
IPC certification is a must for this role
Bilingual in Mandarin and English to liaise mandarin speaking vendors
Skills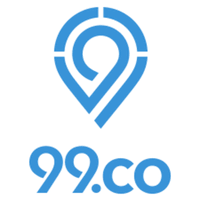 99.co is looking for an Operations Lead to join our diverse team of people who are passionate about taking the real estate industry properly into the age of technology through innovation and a desire to solve its multitude of challenges.

Being a data and processes enthusiast; you will be doing more than just verifying and processing data. You'll also be responsible for sourcing data, cleansing, inserting and assigning; accuracy and speed is imperative. You will partner closely with the product and business teams to identify new opportunities and translate data to useful new product features; steering and guiding the company in making effective product and business decisions.

Checks will be made against the details of the data to ensure it meets the requirements then a judgment made as to whether it meets the criteria for being added into the database, so confidence and judgement in what makes great data is a must.

What you'll do:
Hunter and Seeker: Alternative sources of data, whether online, via business partnerships/exchange, or via manual collection of primary sources
Manage all aspects of collecting, auditing, and editing of raw data, including print and digital
Ensure that all data is stored in an organised manner and properly backed up
Be in charge of recurring data imports into our database
Work with the wider product team to ensure all data collected is properly processed and productised
Think of the best way to make use of the vast amount of raw data we have acquired (what information to transcribe, what data types to use, how to match them, how they should be presented to users, etc.)
Periodically QA our databases to ensure that our data is accurate, complete, and up-to-date
Create and manage secondary databases to store additional information whenever applicable
Taking lead on projects, as needed.
What you are/have/will be:
Proficiency in Microsoft Excel is absolutely required
Basic understanding of basic data modelling and database concepts
An extremely detail-oriented personality and the ability to keep track of vast amounts of data
Excellent communication skills, both written and verbal
The ability to work in a fast-paced, culturally diverse environment, and prioritise among competing tasks/errands
The ability to plan for the long-term, taking into account that projects might need to be scaled indefinitely
Strong project management and leadership skills; prior experience in coordinating and executing a project for 6 months or longer is a +
A sense of responsibility and accountability, and the drive to execute a project to completion
Detail-oriented or someone who reads everything and will paste an html peace character somewhere in your application ;)
Skills

Roles & ResponsibilitiesReporting to the Structural Construction Manager, the candidate will be accountable for insuring the work required such as submittals, RFI's, coordination drawings, updating documents, etc are complete, ready and approved for Structural Subcontractors to perform their scope of work in the strictest of compliance to the contract documents.This role is focused on working with the Structural Construction Manager who is managing the Structural Subcontractor field operations Read more
and installation details for a large complex data center project, having stringent technical requirements.It is expected the candidate will be a very detailed individual with previous experience working as an Structural Coordinator on data center projects and or other complex technical projects.There will be a significant amount of "hands on" work coordinating approved design documents and insuring installed work in the field are in compliance with such documents.The candidate must have strong Emotional Quotient (EQ) skills and be able to relate to and communicate with the client, the Fortis Construction Pte. Ltd. team, subcontractors of all tiers, vendors and immediately establish trust and confidence in his/her ability. RequirementsWork intensively with the Fortis Construction Pte. Ltd. Virtual Design & Construction (VDC) team to coordinate all the Structural trade work with other trades.Develop a comprehensive understanding of the contract documents (drawings and specifications), phasing plans, Structural systems interrelationships, construction sequencing and project schedule.Facilitate problem solving, as may arise, between structural, architectural, mechanical, electrical and CSA subcontractors during construction.Work closely with the Structural Construction Manager to lead the Structural subcontractor installation drawing approval process between the Structural subcontractor, Resident Engineer, Resident Technical Officer, Accredited Checker, and the Local Authority having Jurisdiction, and Assist in the receipt and review of all Structural submittals.Log and post all Structural changes and as-built information on field drawings. Provide such information to VDC team so such information can be incorporated into the final virtual model.Ensure all information is current and communicated with Structural/project team.Interface with the Fortis Construction Pte. Ltd. Owner Furnished Equipment (OFE) manager for all client provided equipment.Liaison with the Structural engineering consultant, supervisory engineers, Inspectors and relevant staff.Implement the Fortis Construction Pte. Ltd. cloud-based QA/QC program for the Structural scope of work.Ensure that Structural Subcontractors adheres to relevant Quality documentation/records.Assist in the testing and commissioning of Structural equipment.
Skills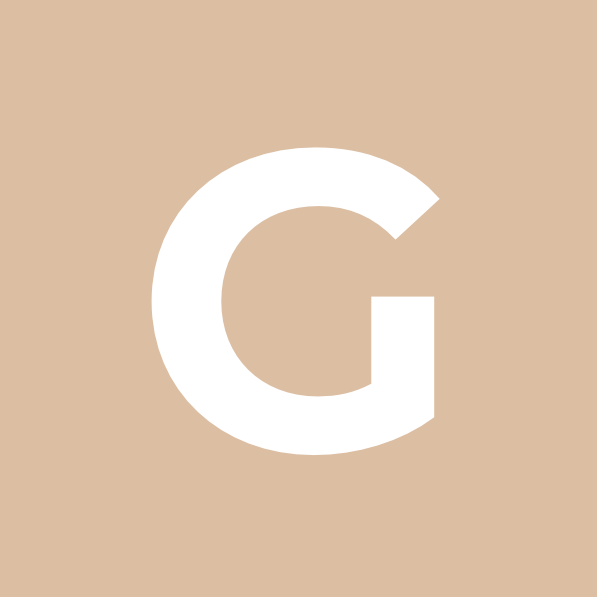 Summary Of the Role: The Lead Software Development Engineer (LSDE) will be responsible for developing and maintaining Factory Control Software applications. As a member of the Development team, reporting to the Software Development manager, the candidate will participate in every phase of the software development lifecycle, from design stages up to the final product release. The candidate will play a critical role in driving and leadingthe development phase Read more
of the software development life cycle and supporting multiple applications.The candidate will work closely with developers, project managers, testers and end users. Responsibilities include design, development and execution of software development, creatingunit tests, performance testing, and code reviews. The main tasks will focus on creating design, writing and debugging code, reporting bugs, testing and participating in component design reviews and usability testing. Candidate should be able to drive and execute development with effectiveness and thereby reduce maintenance costs. Essential Responsibilities: Understanding requirements and come up with a design document Estimate development efforts for the software release Developing mission critical client server applications using C on UNIX and Windows (Visual Studio, MFC) Developing and maintaining build scripts(Make, NMake) Should handle projects independently and mentor junior team members Help write and optimize SQL statements(DB2/Oracle) Writing shell scripts in Linux/Unix and windows environments Utilizing Software configuration management tools (e.g. Subversion, GIT) Prepare application deployment documents and assist Release Management team with deployments Develop and maintain unit tests/integration tests Work with testing team to help developing testing scenarios, test plan Collaborate with quality assurance team and end users to resolve software defects Work with teams across multiple geographic locations around the globe Interfacing with middle and upper level management Support Factory Systems applications in production environment (Level 3 support)Qualifications:Required Qualifications: A bachelor's degree in computer science, software engineering or relevant field At least 8 years of software development experience Preferred Qualifications: Advanced degree in computer science, software engineering or relevant field with at least 6 years of experience Broad knowledge of software development methodologies, project management using waterfall, Agile, lean development methodologies Experience using defect tracking tools(e.g. Atlassian JIRA) and reporting functionalities Experience using test cases for unit testing and requirements verification Experience in developing software on AIX platform Experience in developing message driven applications(e.g. CORBA, MQ)Experience with monitoring and analytic tools Elastic/Kibana Experience with cloud technologiesExcellent written and verbal communication skillsProject Management experience Experience in semiconductor industry
Skills *MNC with good learning opportunities & exposure* Location: Kent Ridge Salary: Up to $1800 Duration: Immediate / Mar to Dec 2019 (Renewable contract) Working Hours: Monday to Friday, 8.30am to 5.00pm Responsibilities:Manage Inventory control, including stock taking and checking for all lab supplies Ensure proper tracking and documentation using SAP and excelPouring and mixing of raw materialsMaintain proper housekeeping and to adhere to lab safety protocols Liaise Read more
(email) with requestorsRequirements:Nitec / Diploma in Chemical Engineering, Science or equivalent Prior working experience in quality control good to haveInterested applicants, click "Apply Now" or email your detailed resume to [Click Here to Email Your Resume] We regret to inform that only shortlisted candidates will be notified. By submitting any application or resume to us, you will be deemed to have agreed & consented to us collecting, using, retaining & disclosing your personal information to prospective employers for their consideration. Lim Peiling (Serene) | R1654066 ScienTec Consulting Pte Ltd (Scientec Personnel) | 11C5781
Skills My client is a global medical company specializing in healthcare products. They are looking for Production Technicians to assist on daily manufacturing processesProduction Technician x5[Up to $2200 + Shift/Transport Allowance+AWS&VB!] - SPKH Working location: Tuas (Transport provided at CCK/Jurong East/Outram Park)Benefits Summary:Basic salary up to $2200 + Transport Allowance will be provided Shift allowance of up to $25/day AWS + VBResponsibilities:Operation of machine and perform inspection of products Read more
according to procedures and quality Provide technical support for operations and product quality Ensure machine downtime and scrap is minimized Drive continuous improvement projects in equipment performanceRequirements:Singaporeans only Min Nitec/Diploma in Engineering, Manufacturing , Pharmaceutical or engineering equivalentInterested candidates, kindly apply through the Apply Now button or email your resume to:[Click Here to Email Your Resume]Ken Ho Recruitment Consultant Kenneth Ho Qian Tat – R1879958 ScienTec Consulting Pte Ltd (ScienTec Personnel) | 11C5781 *We regret that only shortlisted candidates will be notified. **By submitting any application or resume to us, you will be deemed to have agreed & consented to us collecting, using, retaining & disclosing your personal information to prospective employers for their consideration.
Skills

Roles & Responsibilities• Coordinate with Sales & Marketing Department to prepare quotations• Involved in project delivery by receiving clients' purchase orders, issuing delivery orders and return forms, arranging for equipment testing and maintenance, responding to clients' requests where necessary• Responsible for preparation of progress claims and invoices, and verifying details with clients• Responsible for monitoring clients' payment status, collecting receivables and finalizing project accounts for completed projects• Involved Read more
in asset and inventory reconciliation• Responsible for monthly financial and inventory reports to management• Involved in annual ISO audit and external audit• Assist in implementation of Enterprise Resource Planning system• Undertake additional tasks and responsibilities when required or as instructedRequirementsDylan Then Reg No: R1878687 The Supreme HR Advisory Pte Ltd EA No: 14C7279
Skills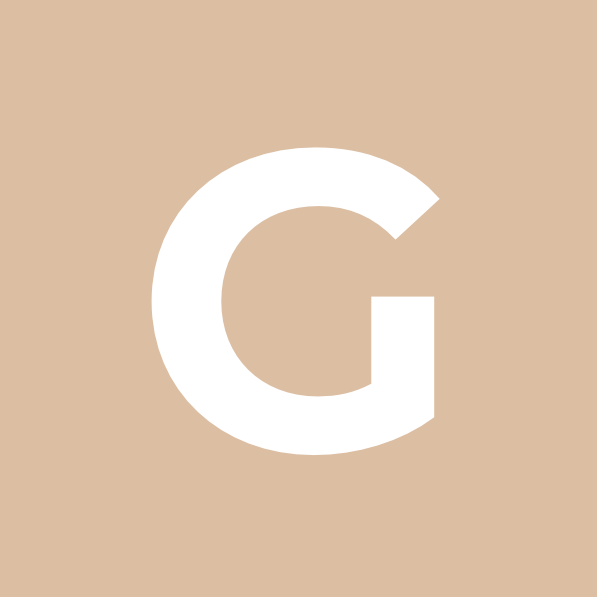 Summary of Role:The Principal Software Development Engineer (PSDE) will be responsible for developing and maintaining Factory Control Software applications. As a member of the Development team, reporting to the Software Development manager, the candidate will participate in every phase of the software development lifecycle, from design stages up to the final product release. The candidate will play a critical role in driving the development phase of the software Read more
development life cycle and supporting the application.The candidate will work closely with developers, project managers, testers and end users. Responsibilities include design and development of software, creating unit tests, performance testing and code reviews. The main tasks will focus on design, writing and debugging code, reporting bugs, testing and participating in component design reviews and usability testing. Candidate should be able to drive and execute development with effectiveness and thereby reduce maintenance costs. Essential Responsibilities: Understanding specifications and come up with a design document Estimate development efforts for the software release Developing mission critical client server applications using C on UNIX and Windows (Visual Studio, MFC) Developing and maintaining build scripts(Make, NMake) Help write and optimize SQL statements(DB2/Oracle) Writing shell scripts in Linux/Unix and windows environments Utilizing Software configuration management tools (e.g. Subversion, GIT) Prepare application deployment documents and assist Release Management team with deployment Develop and maintain unit tests/integration tests(mockito, dbunit) Work with testing team to help developing testing scenarios and test plans Collaborate with quality assurance team and end users to resolve software defects Work with teams across multiple geographic locations around the globe Support Factory Systems applications in production environment (Level 3 support)Qualifications:Required Qualifications: A bachelor's degree in computer science, software engineering or relevant field At least 7 years of software development experience Preferred Qualifications: Advanced degree in computer science, software engineering or relevant field with at least 5 years of experience Broad knowledge of software development methodologies, project management using waterfall, Agile, lean development methodologies Experience using defect tracking tools(e.g. Atlassian JIRA) and reporting functionalities Experience using test cases for unit testing and requirements verification Experience in developing software on AIX platform Experience in developing message driven applications(e.g. CORBA, MQ)Experience with monitoring and analytic tools Elastic/Kibana Experience with cloud technologiesExcellent written and verbal communication skillsExperience in semiconductor industry
Skills Roles & ResponsibilitiesJob Description & SummaryA career in Transformation Assurance specialising in Cloud Computing driven change will provide you with the opportunity to focus on the joint business relationships between PwC and Google, AWS, Microsoft, Oracle, SAP, and other cloud based platforms to bring new and innovative services to some of the largest companies. We help our clients de-risk the transition and adoption of the cloud to transform Read more
Information Technology, scale and streamline operations and create new cloud based businesses through our strong alliances. You'll be at the forefront of helping organisations around the globe adopt innovative technology solutions that optimise business processes or enable scalable technology.RequirementsResponsibilitiesAs a specialist Manager or BA/SA, you'll work as part of a team of problem solvers with extensive consulting and industry experience, helping our clients solve their complex business issues from strategy to de-risking execution. Specific responsibilities include but are not limited to:Being part of a team that performs services including IT project risk reviews, programme/project assurance, service management, operational, security and data risk reviews.Manage engagement teams, including being responsible for quality of outputs & achieving engagement profitability targetsBuilding client relationships through engagement delivery, identifying opportunities to help clients resolve their challenges, and supporting the engagement sales processExposure to current thinking in technology, cloud governance and risk managementTaking an active role in people management, plus coaching and developing othersWorking with our wider practice and other business units to deliver a coherent service to our clientsDeveloping existing client relationships and winning new work, including working on proposals and being activity involved in client pitchesProactively assist in the management of a portfolio of clients, while reporting to Directors and aboveBe actively involved in business development activities to help identify and research opportunities on new/existing clientsDevelop project strategies to solve complex technical challenges for our clientsManage and deliver large projects by developing the project team, assessing engagement risks throughout, driving conclusions, and reviewing / challenging the output produced by the teamShape and deliver projects to meet and exceed the expectations of our clients and our own quality criteriaTrain, coach, and supervise team membersContinue to develop internal relationships and developing your PwC brandRequirementsSoft-skillsExperience of leading engagement teams and of developing junior members of staff to build a team.Strong project management, analytical skills and organisational abilities.Technically strong and numerate with a commercial focus on engagements.Ability to understand client issues and translate these into a PwC engagement approach (including approach, budgeting and risk & quality management), drawing on the resources of the firm as required.Focused and initiative driven (required to maximise growth potential) with an ability to build strong relationships with clients and with PwC teams.Experience in responding to formal and informal client Requests for Proposal (for PwC services).Ability to follow formal methodologies, apply risk and quality standards and ensure the team's compliance with these.TechnicalExperience in advising across a range of IT areas including IT strategy & transformation, IT governance, IT service management, IT management processes, vendor and contract management, IT capability assessments, business systems strategy, selection and evaluation and IT support and operational processesExperience in evaluating current state processes, developing future state designs, and leading implementation of new ways of working.Experience in common project governance methodologies and the risks of project based delivery, e.g. PRINCE 2, PMP, MSP.Experience in complex ERP environments including Oracle, SAP or Microsoft Dynamics.DesirableProfessional Service organisation experience ( Consulting, Systems Integration, Vendor implementation practice)Business consultancy and advisory experience - process mapping and analysis, Target Operating Model, StrategySolution architecture ( Cloud, application development and integration)Computer Science or Business Information Systems or IT degreeProject Management qualifications e.g. MSP, Prince2, MAPM, MoR, Agile, ScrumArchitectural qualification/ certification e.g TOGAF, ZachmanIT Service Management certification e.g. ITIL, COBITFunctional expertise in Enterprise Apps (e.g. CRM, Billing, SCM, or ERP systems)We regret to inform that only short-listed candidates will be notified
Skills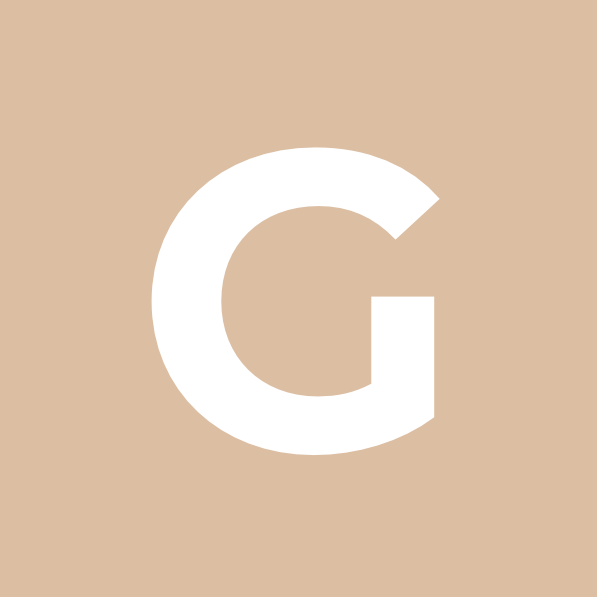 Roles & ResponsibilitiesDevelop new product formulations and generate product specificationsSourcing of new suppliersResponsible for market research, project management and coordination.Service and develop relationship with existing and potential suppliers.Expand market share and explore new business opportunities.Registration of new products, renewal of current product licenses and obtaining HSA licenses for marketing activities, i.e. packaging change, text on banners & poster.To maintain regulatory documentation and submission with HSA.To maintain Product Registration, Read more
Medical information databases and scientific training when required.Conduct research and generate technical product information for sales & marketing purposeTo support new product development, regulatory related projects and helping sales/marketing whenever the need arises.Handle customers enquiriesHandle Quality Check related issues RequirementsMinimum Diploma in Food Science / Pharmaceutical Science with 1-2 years working experienceGood command of written and spoken English and Mandarin (To liaise with Mandarin speaking associates and clients)Natural Interest in health and beauty products will be a plusExperience in healthcare/FMCG industry will be advantageousMeticulous, with good organizational skillsGood communications and interpersonal skillsConfident, enthusiastic and self-motivated
Skills