Sign in or register for a JobTech account.
Jobs that require

quality management system

skill QA/QC Engineer EDUCATION / TRAINING: Degree in Engineering / Science or equivalent Min. 1 year of relevant experience in Quality Assurance, Process Audit Trained in ISC:9000 / Internal Quality Audit TrainingsSKILLS/ABILITIES:Performance-driven and excellent leadership skills Good communication & interpersonal skills Meticulous and self-motivated Able to work independently and work well under pressure Able to use CMM, Smartscope, Quick Vision, AutoCAD and interpret technical drawingRESPONSIBILITIES:Undertake QA / QC activities Read more
in accordance with Project Quality Plan established Develop and implement incoming and outgoing inspection standards, procedures and work instructions Coordinate submission of materials, drawings and samples to consultants Preparation of piping system weld-map and cutting plan Conduct regular audit on quality of site activities and submit audit report Establish and implement proper documentation for QA / QC activities Monitor, verify and ensure compliance of project requirements internally and externally Coordinate training requirements in relation to quality management system Provide technical support to other personnel in relation to quality issues To generate daily, weekly and monthly quality reports.
Skills
Job responsibilities:Has the primary accountability for managing the supplier quality performance Support design and manufacturing operation in understanding product requirements and incorporating them into effective quality system procedures for supplier assessment, selection, qualification and management Manage supplier First-Article processes and part qualification Ensure proper & timely archival of supplier quality records Responsible for investigating, analyzing and correcting problems in supplier quality Engage supliers on continuous improvements activity using Read more
tools such as 8-Discipline Process or equivalent Drive supplier quality audit processes & reviews Support internal, 3rd party & customer system audits Support internal MRB meetings for proper disposition and control of non-conforming materials arising from supplier quality issues Report supplier quality performance for management reviews Ensure regulatory compliance of the sterilization program for sterile implantable devices Support product/process re-qualification, new product qualifications, and bioburden testing when necessaryJob requirements:Diploma or basic degree in quality assurance, engineering science or equivalent Minimum 2 years relevant work experience in a manufacturing environment (preferred) Vendor management experience is preferred Good understanding of the following sterilization techniques: gamma irradiation, ethylene oxide, hydrogen peroxide gas plasma, moist heat, or dry heat. Good understanding of quality management system requirements (e.g. ISO 9001, ISO14001, ISO13485) Familiar with statistical process control techniques and applications Able to work independently and has good communication skills
Skills Roles & ResponsibilitiesPerform audits on recorded client interactions and provide evaluation feedback through QMSConduct regular 1:1 or group calibration to ensure evaluations are aligned based on business requirements.Support the business in managing and implementing Quality Management standards and processes that are aligned with the global standard and relevant to the local market nuancesHighlight trends and red flags to the business for better improvementsEnsure accurate maintenance of sample calls/chats Read more
libraryProvide a bi-weekly QA dashboard highlighting QA audits completion and QA trends to all stakeholders. RequirementsDegree preferred or equivalent practical experience;Minimum of 2 years Quality auditing experience in a call center environmentHas a clear understanding of Call Center's quality framework and methodology.Excellent interpersonal and communication skills.Bilingual - Fluent in English and one other APAC language. (speaking and writing)Self-motivated, entrepreneurial, and comfortable dealing with ambiguity.Ability to work in a fast pace environment.Strong attention to detail.Coaching experience is a plusKnowledge of digital advertising is a plusExperience in performing Root Cause Analysis/drilldown is a plus
Skills You will lead and manage the QA & Quality Process Team and be responsible for the Quality of all metal production parts.Work with production Leaders and Customers,understand requirements creatingcomprehensive test method during production phase to leverage final checking. Drive the adoption of QA best practices through the whole team. Be very hands-on adopting manual Quality checks and understand requirements. This is especially true in the beginning while build Read more
up your team members.Excellent written communication skills with Customer. Key Responsibilities:Abilities to Lead Quality Inspector or Checker Team efficiently and effectively in Sampling checks System, Quality Awareness in Sheet Metal environment accordinglyto Customers requirements. Attend to Customers Quality Complaints, make action plan and execute it accordingly. Submission weekly QA Reports to GM without delay. Implement at least 3 Quality improvement Plan monthly. Administer and improve Company's ISO System, System 5 and Bizsafe. Conduct Internal audits for all departments, functions and projects for ISO audits. Administer Company QMS and conduct internal audit.Setup and Conduct Systematic Quality trainings for new staffs in assign duties and task. Design jig and fixture with Engineer Team enhance quick check buyoff. Support all QA-related functions and activities both at Company and Customers levels. Equipment schedule maintenance programs and execution at all levels.Requirements:Diploma in Engineering or Equivalent Highly responsible for Quality duties and task dateline. 3-5 years of hands-on experience in Sheet Metal or Machining environment.Knowledge in all related QC tools respectively.Excellent time management, planning, organization and prioritization skills Well-organized and detailed oriented professional, with strong verbal and written communication skills Proficiency in In Design, MS Word, Powerpoint and Excel SingaporeansPlease email your resume in Word format with qualification to [Click Here to Email Your Resume] Only shortlisted candidates will be notified
Skills DutiesTo maintain a comprehensive database of members, relevant government agencies, trade associations, overseas national logistics associations, international organisations and other companies or individuals in the network. To co-ordinate membership application and renewal update and maintain the SLA membership register. To monitor, update and ensure receipts of declarations of liability insurance cover and submissions of carriers' liability insurance policies by SLA and MTO Registry members respectively. To assist to Read more
coordinate monthly SLA Council Meetings, meetings and events organised by respective Standing Committees. To index new publications, assist to organise the library and maintain the records for publications on loan to members. To maintain the SLA Group petty cash account, prepare payment vouchers and cheques, handle all receipts, banking and furnish such records to the appointed accountant and auditor. To prepare and disseminate circulars to general membership. To maintain good record of the sales and inventory of the SLA publications. To render full secretariat support including reception duties, mailing, filing, liaise with vendors on maintenance of office equipment and procure office supplies and refreshments. To ensure the good housekeeping of the general office. To support training administration of The Logistics Academy Pte Ltd including issuance of invoices, pursuant of payment, issuance of receipts, photocopying of course documents, arranging for refreshments and meals, administering online course evaluation, scheduled for training duties after work as well as other assistance that are required. To implement and comply with the requirements of ISO 9001:2015 quality management system.By TrainingMinimum GCE 'N' /'O' levelBy ExperienceAt least 2 years working experience on general administrationOthersHighly organised, adaptable, self-motivated and takes initiative Able to work independently as well as in a team Good communication / interpersonal skills and enjoy meeting people at all levels
Skills
Roles & ResponsibilitiesWe wish to appoint a Head of Quality at CIRC to oversee the daily activities and personnel responsible for the Quality Assurance and Quality Control of in-house manufactured PET radiopharmaceuticals. The responsibilities of the role of CIRC Head of Quality will include being the CIRC Authorised Person for the release of investigational radiopharmaceuticals in compliance with PIC/S GMP and having oversight and managerial responsibility for both Read more
the Quality Assurance and Quality Control teams involved in the manufacture of radiopharmaceuticals in compliance with PIC/S GMP current practices. The Head of Quality role will be responsible for providing effective administrative and leadership skills to the department at a level requiring independent judgment. Ensures compliance with all University, A*STAR and regulatory agency standards. Oversees tactical programs and workflow processes required to accomplish the organizational and departmental goals and objectives. Participates in strategic development and coordinates and implements departmental strategic growth priorities.The Head of Quality, is responsible for establishing / revising annual departmental goals supporting the CIRC Quality Management System, including development and continuous performance improvement. Coordinates between other CIRC teams, researchers and local authorities (e.g. HSA), is responsible for training of staff, policies and procedures and safety. Responsible for the hiring, employee discipline and performance management of all Quality Assurance and Quality Control personnel. Ensures programs and processes are implemented and working effectively. Ensure appropriate staffing levels, develop and maintain a cohesive team that supports excellence in Quality and a collaborative working environment.Collaborate with NUH departments, NNI, NCI, Duke-NUS, NTU and other Singapore-based institutions, international institutions and industry.Assist the CIRC Director in daily management of quality-related operational issuesResponsible for management of daily quality control operations and quality assurance operations.Provide strong execution of scientific goals with appropriate attention to meeting performance indicators and financial goals of the centre.Defining the Quality Assurance Strategy, allowing the required flexibility in a research organisation at the same time ensuring regulatory complianceLeading, monitoring for effectiveness and improving all QA systems to ensure patient safety and compliance with PIC/S GMP, GCP and ISO 9000, such as quality risk management system, deviation management, out-of-specification management, change control, internal and external auditing, trending of quality attributes, and quality management reviewsTo ensure that all necessary testing is established, executed and reported, including approval of materials specifications, sampling instructions, test methods and other quality-related proceduresResponsible for the implementation of Quality Control Test Methods in accordance with Pharmacopeias and appropriately validated Quality Control Test Methods are implemented for testing of manufactured radiopharmaceuticalsResponsible for leading and hosting internal audits, external audits of contract analysis laboratories, customer audits, and GMP inspectionsPreparing, improving, reviewing and approving of quality documentation, such as policies, SOPs, records, protocols and reports in compliance with PIC/S GMP/GCP/ISO 9001Responsible for obtaining and maintaining the PIC/S GMP certificate and reporting to the local authorities in Singapore, e.g. HSARequirements5 years and above experience in GMP radiopharmaceutical manufacturing, and/or pharmaceutical manufacturing, healthcare or life science environmentStrong leadership skills, self-starter with experience in establishing and managing cross-departmental quality teamsDynamic, positive and open Excellent communication skills in English, organizational and project management skills are essential.Able to work well independently or as part of a team
Skills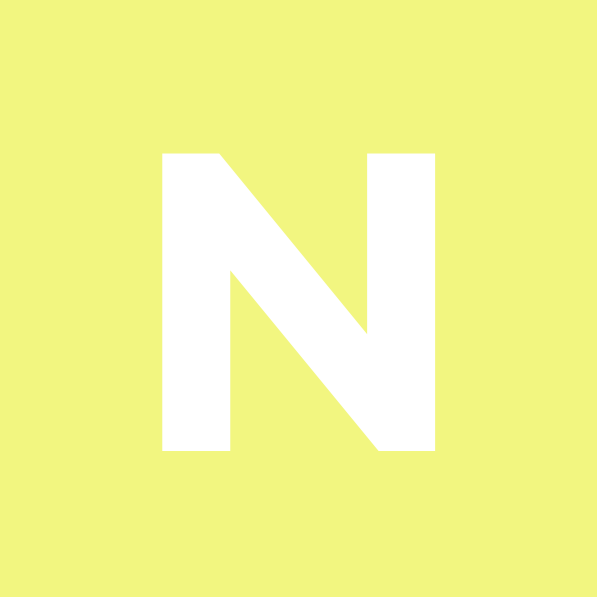 Learning OpportunitiesCandidates can expect to receive hands-on and on-the-ground learning of the following:· Insights of product design and development cycles in medical device industry; · Design and manufacturing knowledge on both hardware product and Integrated Circuit; · On the ground clinical knowledge on vascular anatomy / physiology, and nephrology; · Implementation of Quality Management System in medical device industry. Job DescriptionThe Product Development Intern is expected to understand Read more
the clinical requirement and work with a multidisciplinary team to develop a hardware product:· To design and conduct experiments on various design settings;· To source for various manufacturers, materials, parts and components;· To contribute ideas on design specifications; · To help implement Quality Management System ISO13485:2016. Job Requirements· Currently studying in university or polytechnics; · Relevant Engineering background in electronics / mechanical / bioengineering is preferred, to work with integrated circuit / sensor / hardware industrial design; · Experience in projects involving PCB design & prototype, or product design is a plus;· Good documentation skills;· Good problem-solving skills, self-motivation and team cooperation;· Length of internship is negotiable (3 months or above is preferred); part-time is accepted.
Skills Roles & ResponsibilitiesJob DescriptionThe software engineer shallDevelop, improve and validate images analysis software to meet the unmet clinical and research applicationsCommunicates with clinician to develop imaging softwareImprove the algorithms of image enhancement for optimized visualizationUtilize AI technology for the algorithm developmentProvides image post-processing & data analysisEnsures that data is properly formatted and reported for compatibility with the medical platforms and networked to appropriate workstationsPrepare design and development documentation Read more
by working with quality and regulatory functions in companyCommunicate with development team regarding the questions in the software developmentPresent analysis results internally to team and be able to explain rationale behind analysis.Assists team leader to prepare slides for presentations.RequirementsJob SpecificationsQualification:Minimum bachelor's degree in Applied Mathematics/ Computer Science/Bioinformatics/Bioengineering/Biomedical engineeringWork Experience:A minimum of 3-5 years relevant experience in image processing / quantification / standardizationGood knowledge of current technology in image quantification, standardization, cross-sectional imaging, medical terminology and image standards (DICOM/HIPPA etc.)Experience with Bioinformatics is a plusExperience in the pharma/medical devices industry is a plusTechnical Skills:Experience with software engineering required. Languages: Matlab, Python, Perl, C/C++Knowledge of bio-statistics and statistical analysis tools is preferredKnowledge in quality, product V&V test, QMS, and ISO 13485 will be preferredSoft Skills:Able to communicate effectively, multi-task and able work in a dynamic environment.Ability to work in cross-functional teams.Well organized, with good interpersonal and written communication skills. Awareness of workplace health and safety.Abilities / Aptitudes:Individual who is highly motivated and results driven.Proactive and takes ownership of projects.Adaptable to work exigencies.Works well as part of a team, yet able to work independently.Prioritizes assigned tasks and manages time accordingly.
Skills

Roles & ResponsibilitiesAs a Quality Management Office (QMO) Auditor, you will be responsible for preparing, supporting, and conducting internal and external quality audits. You will be required to work with external representatives and department and company leaders to develop schedules, review documents and procedures, gather and evaluate information related to quality, and summarize and report findings. You will be expected to maintain a working knowledge of quality systems, Read more
methods, and processes in order to conduct audits or advise and consult with customers. Other duties may include maintaining quality systems, contributing to improvement projects, and supporting customers or activities to resolve non-conformances.Responsibilities and TasksPlan Audit Objectives and Schedule •Assist with the development and maintenance of Internal Audit Schedule (System, Process, and Product Audits) •Gather information from production, service, development and supporting activities •Analyze department quality systems and previous audit information from multiple sources •Lead Auditor: assist with audit team selection and audit plan preparation •Represent the audit team with management of the audited areaConduct Quality Audits •Perform planned and periodic internal quality system assessments (System, Process, and Product Audits) •Perform value add assessment looking at events that impacts the organization (e.g. CESS, QUAL failures) •Gather relevant information from personnel about the approach, deployment, and results of processes and systems •Identify non-conforming conditions requiring corrective actions, strengths, and opportunities for improvement •Analyze findings and create summary presentation •Facilitate closing meeting to review and interpret results with management •Compile and issue a formal report detailing results •Follow up on audits to ensure that solutions/corrective actions are implemented •Initiate action to prevent the occurrence and recurrence of non-conforming conditions •Assist with determination of corrective actions and continuous improvementSupport External Audits (ISO Registrar, Customer) •Respond to auditor request •Coordinate audit schedule and logistics •Prepare audit participants and areas •Participate or conduct tour •Coordinate post audit follow-upSupport Improvement of the Quality Management System •Maintain and improve the quality management system through assessment and sharing best practices •Support improvement of the quality assessment process •Participate in quality improvement projects •Provide access to standards and documentation •Assist or develop and maintain Quality Manual and internal procedures •Update QMS to meet current system requirementsProvide Customer Support •Communicate assessment findings with stakeholders to ensure intentions and conclusions are fully understood •Consult with company or department representatives regarding quality requirements •Assist in the development and implementation of a Quality Management System for assigned sites, departments, or areasMaintain Knowledge and Awareness Develop and maintain audit skills through conducting internal auditsMaintain Knowledge of relevant requirements based on internal changes in process/product technology and external changes (e.g. ISO 9001, IATF16949, core tools and customer requirements)Internal Audit Site Process Steward/Key Assistant with the responsibilities: a.Is an active member in business process review and improvement discussions among the site and the System Level Process team. b.Responsible for introducing and deploying standard audit methods to the site. c.Accountable for organizing process audits and demonstrating compliance to standards. d.Act as the point of contact for bi-directional process communication (corporate & central groups to local site). e.Develop and maintain site specific process artifacts (when required by System Level Process). f.Report process performance to site management. g.Conduct reviews with site leadership.RequirementsRequired Competencies •ISO9001and IATF16949 •Automotive Core Tools (FMEA, SPC, MSA, APQP, PPAP) •Internal Audits (System/Process/Product audits, automotive process approach for auditing incl. risk-based thinking) •Understanding of applicable customer specific requirements •Understanding of semiconductor manufacturing processes and product requirements •Understanding of how to plan, conduct, report and close audit findings
Skills

Roles & ResponsibilitiesJob Description As the Facilities Electrical Technician, you are required to perform maintenance work of average to considerable difficulty level in the fields of Electrical, under the guidance and direction of Facilities Maintenance organization, to achieve maintenance objectives and company goals. Your responsibilities includes but not be limited to routine preventive maintenance as well as troubleshooting and issue rectification, to ensure maximum equipment uptime.Responsibilities and TasksAdhere Read more
to company's environmental safety health policy and procedure, standard operating procedure with risk assessment, good housekeeping standard and quality policy when performing workReport and follow through work related injury and near miss to supervisor and actively participate in safety incident investigationAttend safety training and safety committee meeting, when requiredAttend classroom, computer-base training, skill certification and on-the-job training to acquire skill to performance job functionAttend morning tool box meeting and other department and organization meeting when requiredTroubleshoot and attend to abnormalities in support of Operations in a timely manner on Electrical equipment and system under the responsibilities of Facilities organization, when requiredParticipate in electrical equipment and system abnormalities root cause analysis, then execute corrective and preventive action for continual improvement, this include installation and modification work on existing or new electrical systemCoordinate, sponsor and supervise contract service provider to performance work activities in accordance to service agreementUtilize computer base software to document and analyses records of maintenance work order, equipment history and project trackingMaintain equipment and system maintenance record for work history tractabilityAcquire estimated cost and rise purchase requisition for service or parts necessary for repair and maintenance purpose, when requiredTrack and monitor equipment spare parts and consumable inventoryReview Preventive and Corrective Maintenance work performance, recommend and implement continual improvement through new work method, procedure, time-interval and spare or consumable partsCommunicate and collaborate closely with Mechanical, Electrical, Controls, Operations, Chemical and Gas, UPW and WWTP groups for work planning and execution.Support facilities system energy efficiency, cost optimization and other initiatives by site and corporate, when assignedAttend Emergency Response Team training, certification, drill and incident, when requiredAll team members are required to complete their learning items within the stipulated time frameFor business process and/or QMS component that one is responsible or accountable for:a) ensuring the QMS/business process that is effective and conforms to requirementsb) ensuring that the processes are delivering their intended outputsc) reporting on QMS/business process performance and opportunities for improvement to managementd) ensuring the promotion of internal and external customer focus throughout the organizatione) ensuring the maintenance of the integrity of the QMS/ business process when changes are planned and implemented.f) ensuring customer requirements are metRequirementsEducation RequiredOther or equivalent experience Diploma or Industrial Technician Certificate or National Trade Certificate in Electronics/Mechatronics engineering or equivalent experience in related field is preferred Related field of studyExperience Required 3 years experience in any of the following: Semiconductor Facilities Maintenance experienceQualificationsSome years of experience in instrumentation, fire alarm, public address, toxic gas monitor, PLC and SCADA system maintenance in semiconductor industries preferredPossession of a programming language certification or working knowledge on PLC programming advantageComputer literate for email, basic word processing and spreadsheet skillSkill in using various handheld tool, portable and panel measuring device and equipmentConsiderable knowledge for instrument calibration, electronic and pneumatic maintenance practices and procedure and installation workAbility to understand and use electrical and electronic schematic, control logic diagram, P and ID drawing and related equipment and system documentationAbility to follow written and verbal instruction, communicate in writing and verbal, in EnglishAbility to work in a team environment with various professional level
Skills