Sign in or register for a JobTech account.
Jobs that require

quality management system

skill Roles & Responsibilities•Overall in charge of Incoming/Outgoing Quality Assurance, Product Quality Assurance and Quality Evaluation activities•Coordinate, manage and maintain ISO9001 and TS16949 Quality Management System•Development and maintenance of Incoming parts and finished goods inspection system•Establishment and continuously improvement of quality systems to ensure overall customer satisfaction•Manage and control all quality control activities in accordance with identified Quality Assurance standards, company procedures, client specifications and requirements•Liaise with internal / Read more
external parties such as governing bodies, certification bodies on all related issues•Provide reports to management depicting the quality levels, quality problems and cost of qualityRequirements•Candidate must possess at least Diploma/Advanced/Higher/Graduate Diploma in Engineering or equivalent.•At least 8 Year(s) of working experience in the related field is required for this position.•Good Systematic skill approach in Quality improvement•Good interpersonal and communication skills, fluent in English (Written and Spoken)•Good analytical mind, able to communicate effectively•Lead and motivate subordinates•Applicants must be willing to travel to Nusajaya Johor Bahru, Malaysia•Preferably Manager specialized in Quality Control/Assurance or equivalent.
Skills
As an IT Security Manager, you will be responsible for the overall ICT security within NHB. Your role requires you to be up-to-date on Information/Cyber Security development and trends to ensure NHB's IT applications and infrastructure are compliant to organizational security policies, best practices, regulatory requirements and whole-of-government directions.ResponsibilitiesWork with vendors to evaluate potential security & automation offerings, including product evaluation, proof of concept and pilot studies.Conduct IT Read more
security vulnerability assessment (system design, network design, application design, etc.) for new and existing NHB IT Applications & Infrastructure and provide recommendation and/or mitigation measures.Conduct regular self-assessment on NHB ICT Applications & Infrastructure against Government ICT security policies to ensure compliance.Be the lead in providing consultancy/advice in areas of Information Technology & Cyber Security framework and practicesPlan, lead and implement Information Security Initiatives and Awareness Programmes in NHB by sharing relevant learnings to improve security posture and knowledge within NHB.Assume the role of Audit Liaison officer for all ICT related audits and oversee any outsourced security vendors and exercise oversight on the security robustness of the ICT projects.Assist in other areas of IT project management and consultancy where necessary RequirementsDegree in Computer Engineering/Computer Science, Information Technology or equivalentMinimum 5 years of relevant experience in areas of IT Risk, Governance or Information/Cyber securityGood knowledge of industry security best practices and frameworks pertaining to ICT Controls (QMS ISO9001, ISO27001/2, etc.)Possess in-depth hands-on experience in one or more of the following areas: Server, Database, Network or ApplicationFamiliarity in the use of security vulnerability testing tools such as Acunetix and NexposeStrong analytical, conceptualisation and problem solving skillsAdaptable, willing to take on challenges and take calculated risksExcellent written, communication and presentation skillsRelated or relevant industry recognized certifications such as CISSP, CRISC, CISM, CISA, CISSP, CRISC, CISM, CISA will be an added advantage
Skills QA/QC Engineer EDUCATION / TRAINING: Degree in any Engineering / Science or equivalent Min. 1 year of relevant experience in Quality Assurance, Process Audit Trained in ISC:9000 / Internal Quality Audit TrainingsSKILLS/ABILITIES:Performance-driven and excellent leadership skills Good communication & interpersonal skills Meticulous and self-motivated Able to work independently and work well under pressureRESPONSIBILITIES:Undertake QA / QC activities in accordance with Project Quality Plan established Develop and implement incoming Read more
and outgoing inspection standards, procedures and work instructions Coordinate submission of materials, drawings and samples to consultants Conduct regular audit on quality of site activities and submit audit report Establish and implement proper documentation for QA / QC activities Monitor, verify and ensure compliance of project requirements internally and externally Coordinate training requirements in relation to quality management system Provide technical support to other personnel in relation to quality issues To generate daily, weekly and monthly quality reports.
Skills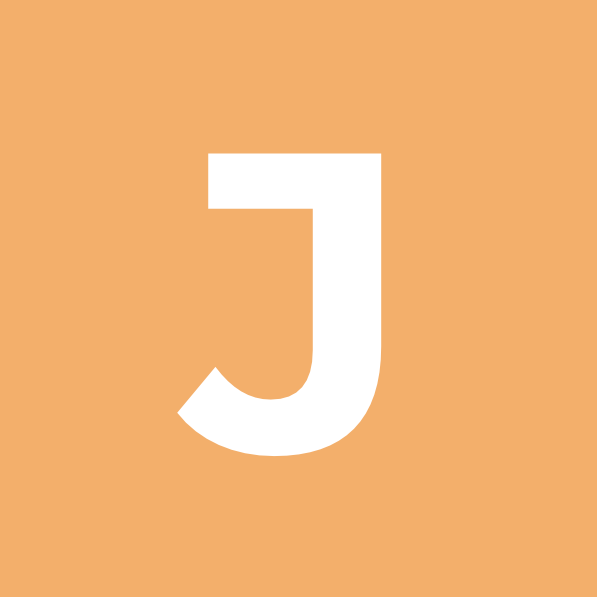 DutiesEstablishing an independent quality system to monitor and ensure compliance with the Authorities e.g. CAAS, FAA, EASA etc Establish a quality system to monitor and ensure compliance with customer requirements (e.g Airbus/Boeing/JAMCO) Implementing a quality audit programme in which compliance with all manufacturing procedures are reviewed at regular intervals in relation to each type of aircraft interior equipment manufactured. Any observed non-compliance or poor standards are brought to Read more
the attention of the Department Head with a timescale for remedial action to be completed Assessing vendors and components, materials for satisfactory product quality Monitoring and control of calibration of tools and equipment Maintaining the quality system in accordance with the regulatory procedures Reviewing and amendment of the Quality Manual Responsible for training needs of certifying staffs in quality/airworthiness requirements Interact and liaise with customer, vendor and authorities on all matters affecting quality, airworthiness and their approval Establishing a system to maintain and control of the Technical Library Ensure company's quality policy and objectives are understood, implemented and maintained at all times Any other duties as assigned by his / her superiorRequirementsBachelor of Engineering (Hons) in Mechanical, Aeronautical or related field At least 8 to 10 years of working experience in Quality Assurance in commercial aviation Attended Quality Management System (QMS) Lead Auditor course or equivalent Completion of CAAS M09 and M10 courses or equivalent Good understanding of CAAS, SAR, SAR Part 145 regulatory airworthiness requirements, including SMS, FAA/EASA regulations and ISO 9001 QMS principals Possesses good working experience in Quality auditing principles IT proficient with good knowledge in Microsoft Office Strong leadership and management skills Quality and Safety inclined Takes initiative with desire to look at things from a different perspective Responsible, team oriented, resourceful and able to work independently with minimum supervision Excellent planning and organisational skills Willing to travel Strong interpersonal and communication skills in both oral and written English Immediate Candidates Is Preferred
Skills

To support in the planning and implementation ofbigger special projects, and also undertake to plan and execute smallerprojectsStudy and optimize performance for facilitiesand production equipmentTo achieve technical competence in sustainingelectrical and mechanical systems through continuous improvement activities andskills upgrading programsTo review and upgrade facility machinery to thelatest technology and trendSupport in the evaluation, review of annualcontractual agreement with suppliers and vendors, to recommend tomanagementfor renewalsTo observe good housekeeping Read more
and safe workingenvironment activitiesManage and control facility and equipmentspare partsTo manage and upkeep of activities related tofire and safety legal requirementsTo support in the hands-on maintenance ofmachines as required to support production needsTo initiate failure analysis and implementcorrective actions (including hands-on activities) for facilities and equipmentproblemsUpkeep of maintenance and servicing documents incompliance to the company's Quality Management System - ISO 9001, ISO 14000,IATF 16949 and ISO 13485Handle other duties as assigned by immediateSuperior
Skills Req. ID: 129991As a QMO (Quality Management Office) FMEA Standards Manager at Micron Technology, Inc., you will be responsible for communicating process improvements, providing guidance, improving info structure, implementing QMS business processes and resolving issues. You will be required to work with sponsors and stakeholders to develop plans and initiate projects. You will be expected to manage, monitor, facilitate, and lead team projects. You will manage the FMEA Read more
Standards, improvement project portfolio, assist with the development of program roadmaps, and communicate program status.Responsibilities and TasksServe as Subject Matter Expert (SME) for FMEA Standards, Projects, Systems, Quality tools Assist with the design and implementation of FMEA Standards & business processes Improve project management info structure Provide guidance to FMEA stakeholders Utilize decision making and troubleshooting tools to resolve issues and problems Communicate FMEA process improvements to program and project communityPlan and Initiate ProjectsDefine project scope, objectives, and milestones Determine resource requirements Schedule resources and tasks Define and manage risks Document project definitions and plan Communicate project vision, objectives, scope, and deliverables to sponsors and stakeholdersLead Team Project Plan ImplementationResolve and address issues Communicate plan progress Monitor and track program metrics Mitigate and manage risks Manage changes to milestones and scope Ensure the effective transition of project outcomes into sustaining processes Facilitate project team meetings Close out and evaluate projects for effectivenessManage FMEA Improvement Project PortfolioAssist in the development of program roadmaps for strategic sequencing Collaborate with stakeholders on cross-departmental roadmaps Serve as liaison with external/supporting functions Monitor and manage constraints within a portfolio Communicate program status to FMEA communityEducation5 years of progressive post-bachelor's experience with a Bachelor degree specialized in Electrical or Electronics Engineering, Industrial Engineering, Mechanical Engineering or a related fieldExperienceKnowledge in FMEA methodology for driving effective risk mitigation & prevention Knowledge in either Design, Wafer Processing, Assembly Process, Reliability is an added advantage Knowledge in 8D problem solving methodologiesGJS: M1 Hiring Manager: WEELOON/NG Closing Date: Until Filled Site: F10N - 1 North Coast Drive, Singapore 757432 All qualified applicants will receive consideration for employment without regard to race, color, religion, sex, sexual orientation, gender identity, national origin, veteran or disability status. For US Sites Only: To request assistance with the application process and/or for reasonable accommodations, please contact Micron's Human Resources Department at 1-800-336-8918 or 208-368-4748 and/or submit: Job Information Request Form to: TJA@micron.com. Keywords:Singapore || North West (SG-03) || Singapore (SG) || Quality || Experienced || Regular || Engineering || #LI-KL1 || Tier 4 ||
Skills Contract Location: Jalan Boon Lay Mon to Fri: 8:30am – 6pmResponsibilities:Support tender on Quality requirements during tender/proposal phase Develop and prepare Quality Assurance Plan (QAP) to address the quality assurance activities and quality requirements Support project manager identifies control point for products/ projects during production, installation or acceptance phase Drive Design for Excellence (DFX) and plan for Excellence (PFX) in our product/system/solution design and project delivery as a Read more
Quality Customer Focus effort Coordinates and conducts internal quality system audit to verify that the quality management system is practiced. Follows up with the auditee to implement necessary corrective action after the audit when finding(s) recorded Support material department/ project on vendor qualification program Assist Quality Manager to improve IQC, In process and out going checklists and methods Perform First Article Inspection/Normal InspectionPeriod:ContractLocation:Jalan Boon LayWorking Hours:Monday to Friday: 8.30am to 6pmRequirements:Degree/Diploma in Electrical and Electronics Engineering, Information system Excel skills are requiredInterested applicants, kindly email your detailed resume (MS Word format is preferred): [Click Here to Email Your Resume] (Reg No: R1550273) Please ensure that applications sent through email are no bigger than 1Mb. We thank all applicants for your interest but regret to inform that only shortlisted candidates would be notified. Success Human Resource Centre Pte Ltd (EA License Number: 97C4832) 1 Sophia Road, Peace Centre, #06-23/29 Singapore 228149 T: 6337 3183 | F: 6337 0329 | W: www.successhrc.com.sg
Skills

Roles & ResponsibilitiesThe Deputy General Manager leads and develops a team with operational responsibilities to ensure that the organisation achieves its business objectives. He/She is responsible for formulating long-term business strategies to achieve profitable revenue growth. He/She directs the preparation of operating budgets and proposals for capital expenditure and investments in infrastructure, technology, equipment, systems, and other assets and resources.He/She applies strategic thinking and people management skills to Read more
manage key business relationships.Requirements~ Collaborate with Business Heads to identify areas of technical and business management training development. ~ Conduct key stakeholder analysis to identify key internal and external stakeholders. ~ Define medium-term strategic plans to expand current business. ~ Determine short- and long-term financial needs to assess current financial situations. ~ Directs the preparation of operating budgets and proposals for capital expenditure and investments in infrastructure. ~ Ensure that all business functions are aligned to the quality management system of the organization. ~ Establish key stakeholder relationship management audit processes and criteria. ~ Establish performance indicators to benchmark for the effectiveness of learning and development program based on industry best standards. ~ Identify new opportunities within defined business verticals. ~ Identify principal risks to the organization. ~ Manage relationships with business stakeholders, government agencies, media, academia, and customers through focused initiatives. ~ Recommend effective internal controls and quality management related information systems. ~ Review business performance against plans. ~ Support the development of business performance indicators and measurement standards across organization. ~ Support the development of organisational business goals. ~ Support the development of organisational quality management policies. ~ Support the development of organisation's employee development system.
Skills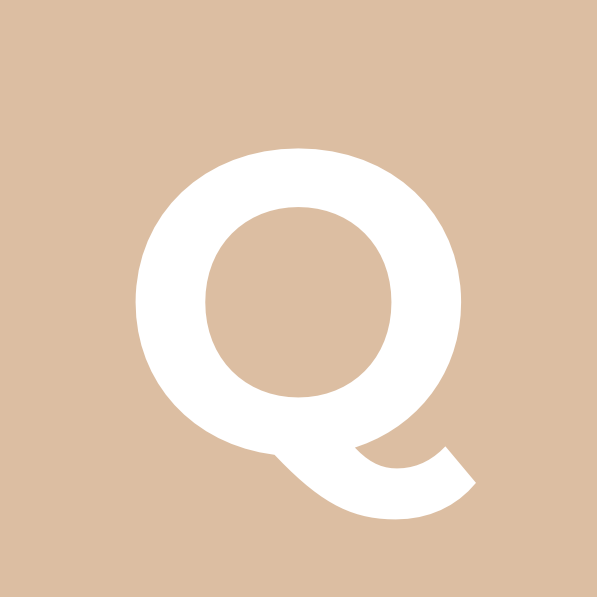 Roles & ResponsibilitiesTo perform quality assurance functions with regard to the product, process and maintain quality management system while ensuring compliance with all related government agencies, aviation authorities and customers' requirements and regulationsEstablish quality procedures and quality control instructionsLiaise with customers / vendors / suppliers on non-conformance activities, perform root cause analysis and determine effective corrective actions to reduce or eliminate the cost of poor qualityPerform internal audits Read more
to evaluate quality system, products and processes (ISO9001 / AS9100 / NADCAP)Perform vendors' and on-site audits as requiredUphold customers' and regulatory authorities' requirementsTo carry out other QA functions as required RequirementsBachelor's Degree in Mechanical / Aeronautical Engineering / other relevant disciplinesMinimum 3 years' relevant experience in Aerospace manufacturing (OEM) QA environmentFamiliar with ISO9001 / AS9100 Quality Management System requirementsExperience in using problem-solving tools including fishbone diagrams, FMEA and 5-whys methodologyPossess good analytical, communication and interpersonal skillsAble to multi-task and meticulous in natureFamiliarity with audit covering special processes including heat treatment, non-conventional machining, shotpeening and chemical processing would be a plus
Skills Roles & Responsibilities Management of the QA department to ensure all company quality objectives are achieved.To develop project base PQP/ITPTo develop, lead and guide new engineers in terms of QAQC aspectAct as a Quality representative in front of customersLiaison with customer to solve quality problemsPrepare quality documentation for submissionSet up and maintain company quality policyRequirements~ Analyse viability of workplace improvements and change management initiatives. ~ Approve QA/QC related Read more
technical documents. ~ Approve test cases, test ware and test scripts and evaluate test results and findings. ~ Cascade quality-related roles and responsibilities across departments to ensure integration of quality assurance and correction throughout product, project and/or service lifecycles. ~ Collaborate with other departments s to devise design, production and repair quality parameters for projects based on client specifications and standards. ~ Develop Inspection and Testing Plan (ITP) for larger scale projects, including the development of a technical test case, test ware and test script. ~ Develop strategies for resource planning and utilization. ~ Establish documentation procedures and management systems regarding formatting, review process, version control, distribution, and filling. ~ Evaluate audit findings to identify vulnerabilities and devise rectification plans as necessary. ~ Formulate internal audit scope and criteria in accordance with internal and external QA/QC and QMS requirements. ~ Formulate organisational quality strategies, updating them according to changes in legal and client requirements. ~ Formulate testing and commissioning policies and parameters based on organisation wide policies and incorporate WSH practices essential to QA/QC. ~ Guide respective non-compliant departments on how to implement rectification plans and improve quality management integration. ~ Integrate quality policies, processes and requirements to structure the quality management system. ~ Issue in-house quality compliance documents. ~ Lead external audits with regulators, classification societies, service providers and customers. ~ Manage department's compliance to organisation's risk management framework. ~ Monitor the progress of testing and commissioning activities. ~ Oversee reporting of quality and regulatory issues and maintain the quality control record systems.
Skills