Sign in or register for a JobTech account.
Jobs that require

quality systems

skill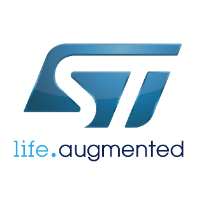 Roles & ResponsibilitiesAs a Process Control Engineer in STMicroelectronics Singapore, you will:-Generate daily/weekly/monthly analysis report for problem solving like (8D, 2P etc), quality alerts and ZEPLead 8D implementation and coaching in a production environmentProvide technical expertise/training on 8D, Problem solving and FMEA related topics.Perform FMEA review and ensure that the FMEA are of quality standards.Coordinate the implementation of SPC and FMEA tools.Lead meeting to coordinate improvement actions with Read more
different workshops and ensure that are executed.Support customer audits/ 3rd party auditContinuously promote the indicators, tools and methods under you RequirementsCandidates who best fit this position should have/ be:A degree in Electrical & Electronics Engineering, Material Science Engineering or PhysicsMinimally 3-5 years of relevant experienceStrong personality with integrity and interpersonal skillsFast learner, independent and able to work in a cross functional teamAttention to details and self-drivenWorks under minimum supervisionGood knowledge of SPC methodologies, FMEA principles and quality tools (e.g., PCMS,8D, DOE & etc)Good computer expertise with fluency in excel, power point, word etcAdded Advantages:Macro and AceXp knowledgeUnderstanding/certification/knowledge of Quality System (like IATF 16949 , VDA6.3 and ISO-17025)Experience in semiconductor industry preferably in front end manufacturing
Skills Job DescriptionCarry out machine improvement activities to ensure high productivity and machine maintenance to minimize machine downtime Carry out quality improvement activities to ensure low reject Setup maintenance and quality control system in accordance with QCS and MCS Machine maintenance, troubleshooting, index reduction, defects analysis Provide training and guidance to production technician in trouble shooting of machine and quality trouble Prepare quality, machine and quantity data for daily Read more
and on-line judgment Prepare equipment related budget, maintenance and other equipment related procedure Carry out any other tasks assigned by SuperiorRequirements:Degree in Mechanical Engineering / Mechatronics Engineering Good knowledge of Microsoft Office and Power Point applications Experience in machine troubleshooting, PLC, mechatronic base Skills in PLC programming, circuit diagram Must be able to work rotating shifts
Skills Roles & Responsibilities•Overall in charge of Incoming/Outgoing Quality Assurance, Product Quality Assurance and Quality Evaluation activities•Coordinate, manage and maintain ISO9001 and TS16949 Quality Management System•Development and maintenance of Incoming parts and finished goods inspection system•Establishment and continuously improvement of quality systems to ensure overall customer satisfaction•Manage and control all quality control activities in accordance with identified Quality Assurance standards, company procedures, client specifications and requirements•Liaise with internal / Read more
external parties such as governing bodies, certification bodies on all related issues•Provide reports to management depicting the quality levels, quality problems and cost of qualityRequirements•Candidate must possess at least Diploma/Advanced/Higher/Graduate Diploma in Engineering or equivalent.•At least 8 Year(s) of working experience in the related field is required for this position.•Good Systematic skill approach in Quality improvement•Good interpersonal and communication skills, fluent in English (Written and Spoken)•Good analytical mind, able to communicate effectively•Lead and motivate subordinates•Applicants must be willing to travel to Nusajaya Johor Bahru, Malaysia•Preferably Manager specialized in Quality Control/Assurance or equivalent.
Skills We have various internship opportunities across Abbott Manufacturing Singapore (Tuas) for July to December 2019! Check out our opportunities:Regional Engineering InternEngineering Intern (Reliability improvements for Process & Packaging Assets)Engineering Intern Intern (Optimizing Lab Operation - Workflow) Intern (Training Tools and Competency) Utilities Excellence InternOperational Excellence InternIntern (Utilities Excellence Program)Process and Systems Engineering Intern Intern (Packaging and Promotional Materials System) (Location: DUO Tower)Quality Systems Management Intern (Location: Biopolis)We are Read more
looking for the following:Undergraduates from Engineering courses (Chemical/Mechanical/Electrical/Industrial etc)Able to commit fully from July to December 2019*Please note that the working location is at Tuas, unless stated
Skills We have various internship opportunities across Abbott Nutrition Research & Development Singapore (Biopolis) for July to December 2019! Check out our opportunities:Intern (Evaluate different protein matrix systems)Intern (Innovation project for milk powder)Clinical Research Intern (BL35/NHERC Study)Nutrition Science InternSensory InternQuality Systems Management Intern [*Open to students from all courses of study)We are looking for the following:Undergraduates from Science courses (Food Science/Biomedical Science/Biological Science etc)Able to commit fully from July Read more
to December 2019*Please note that the working location is at Biopolis, unless stated
Skills Roles & ResponsibilitiesElement has an opportunity for a Technician (Mechanical Testing) to join our growing team based in Sungei Kadut Loop area in Singapore. This is a great opportunity to develop your professional career within a Global TIC business.ResponsibilitiesReporting to the Lab / Main Engineer, main responsibility will be towards performing mechanical testing.Perform the tests as assigned by the engineer from sample preparation, testing, measuring & recordingReceive, collect Read more
and send samplesAssist the lab engineer to run daily routines & ad-hoc jobsUpkeep test reports and related recordsMaintain and upkeep test facilities and laboratory equipmentAssist the lab engineer to prepare and maintain quality system as per ISO 17025 requirementRequirementsSkills / QualificationsDiploma or O-level/ITE (Higher Nitec) / NTC-2 (Nitec) in Civil/Mechanical/Material Science or related disciplineExperience working in a testing laboratory will be an added advantage, especially hands-on experience in using Universal Testing Machine (UTM)Having a driving license is a mustStrong interpersonal and communication skills, with the ability to interact with all levels of staffResult and service-oriented individual who possesses initiative and good communication and interpersonal skillsProactive team player but with the ability to work independently in challenging projects and timelinesSelf-motivated and resourceful with a "can-do" attitudeDemonstrate good capability for planning and organising work This position is based at Sungei Kadut Loop. Transport will be provided at Yewtee MRT Station.For interested candidates, kindly click "APPLY NOW" or submit your resume to [Click Here to Email Your Resume].We regret to inform that only shortlisted candidates will be contacted.
Skills Roles & ResponsibilitiesTechnical Sales Engineer ($2500-$3500, alternate 5.5days, Ubi)Job Responsibilities:•Develop, manage and grow existing and new corporate accounts in commercial/Industrial/Oil and Gas industries•Prepare and deliver technical presentations and proposals/ request for proposals as per customer requirements based on industry-specific solutions•Work closely with customer service and sales team to ensure sales/after sales support, identify opportunities, and maximize service and prospects•Identify, understand and propose suitable solutions to meet customer's needs, Read more
requirements, complaints and technical issues•Provide regular sales visits to new clients and engage in regular business development activities•Prepare and submit relevant reports on sales and prospects•Support sales/marketing activities and ensure compliance to company policies and quality system proceduresRequirementsRequirements:•Diploma/Degree in Mechanical or Electrical Engineering or other relevant engineering field with 1-2 years' experience in related field•Good communication, presentation and negotiation skills•High degree of initiative, target driven and customer-centric•Able to travel overseas when required and possess own vehicle is preferred•Work Location: Ubi•Working Hour and days: 9am-6pm (Alternate 5.5 days)•Transport allowance is provided.We thank you for your interest in this position, applicants with relevant experience please send Microsoft word resume with expected salary to[Click Here to Email Your Resume]for faster processing, alternatively, please visit https://www.facebook.com/MachspeedHR for more jobs available, thank you.You may also call +6563362530 (Look for BingCheng) to find out moreThank you very much.Agency License No. 12C6200EA Registration No: R1437671
Skills Req. ID: 127138Job Description As an Assembly PDE PE (Process Engineering), you will be primarily responsible forTo identify, diagnose and resolve Network assembly process related problems by applying failure analysis, FMEA, 8D or SPC methodology Aligning and supporting Packaging roadmaps, developing and optimizing processes to improve product quality and reliability, Involving in network indirect parts and indirect materials standardization and alignment.Working on network related process yield improvement, cost Read more
reduction, productivity improvement and risk management as well as resolving network manufacturing line problems. Additional responsibilities include coordinating and carrying out process and material evaluation/optimization to implement changes at process step, leading and participating in network related yield improvement and cost reduction activities, handling new process baseline qualifications.Your main focus in Process and material will be Die Attach process. ResponsibilitiesEvaluate and Improve Assigned Assembly Processes and Materials Maintain in-depth process knowledge Maintain materials and equipment knowledge as it relates to the process and how they interact Optimize process and/or equipment variables Identify all process variables Apply DOE (Design of Experiments) techniques Evaluate New/Future Process and/or Material TechnologiesEvaluate pertinent technology and engineering advancements relating to equipment, materials and processes Locate and research technical information on equipment, materials, and/or processes in journals, literature, web, etc Build and maintain effective relationships with suppliers Identify supplier's materials or equipment design and production processes Create decision matrix for material selection Plan/submit capital request to acquire new Process and Material technologies Develop Process of Record (POR)Define and document customer requirements Define process variables Define process edges and center the process (CPK)Qualify New Process, Equipment and/or MaterialDefine and implement quality systems Maintain knowledge of Assembly's qualification procedures Maintain knowledge of Quality and Reliability Assurance (QRA)RequirementsMinimum a Bachelor's degree in Engineering Die Attach Process knowledge is Compulsory for this role Minimum 2-3 years' experience in Semiconductor manufacturing Working Location: 990 Bendemeer Road, Singapore 339942We recruit, hire, train, promote, discipline and provide other conditions of employment without regard to a person's race, color, religion, sex, age, national origin, disability, sexual orientation, gender identity and expression, pregnancy, veteran's status, or other classifications protected under law.This includes providing reasonable accommodation for team members' disabilities or religious beliefs and practices. Each manager, supervisor and team member is responsible for carrying out this policy. The EEO Administrator in Human Resources is responsible for administration of this policy. The administrator will monitor compliance and is available to answer any questions on EEO matters. To request assistance with the application process, please contact Micron's Human Resources Department at 1-800-336-8918 (or 208-368-4748). Keywords:Singapore || Central Singapore (SG-01) || Singapore (SG) || Backend Manufacturing || Experienced || Regular || Engineering || Not Applicable ||
Skills Roles & ResponsibilitiesThe Cook assists cooks and chefs in the production of different foods. He/She ensures that food is prepared and served to the customers on time. He/She ensures that health and safety standards with all food, beverage and equipment are upheld in the kitchen. He/She assists the cooks and chefs in making requisitions for food items. He/She ensures kitchen staff stores all food items.Requirements~ Apply quality systems. Read more
~ Cultivate productivity and innovative mindset. ~ Demonstrate basic dry heat cooking methods. ~ Demonstrate basic knife skills. ~ Demonstrate basic moist heat cooking methods. ~ Demonstrate the service vision. ~ Follow food and beverage safety and hygiene policies and procedures. ~ Implement operations for service excellence. ~ Maintain food and beverage production environment. ~ Maintain quality control procedures. ~ Maintain safe and secure working environment. ~ Provide safety and security for guests. ~ Receive and store food products. ~ Respond to service challenges. ~ Solve problems and make decisions at operations level. ~ Understand halal food requirements. ~ Work in a diverse service environment.
Skills Roles & ResponsibilitiesThe Server is responsible for carrying large trays with food from the kitchen to any table in the restaurant. He/She ensures all dishes match the ticket including modifiers and special requests. He/She delivers the correct food to the correct table number. He/She computes food or beverage service bills and verifies completeness of customer orders. He/She examines food on the tray enroute from kitchen or beverages enroute Read more
from service bar. He/She then compares the items with the listing on customer order to verify completeness and accuracy of the order. He/She operates machines similar to the cash register to compute charges. Requirements~ Apply quality systems. ~ Contribute to customer service over various platforms. ~ Cultivate productivity and innovative mindset. ~ Demonstrate the service vision. ~ Follow food and beverage safety and hygiene policies and procedures. ~ Implement operations for service excellence. ~ Interact with and serve f&b guests. ~ Maintain food and beverage service environment. ~ Maintain quality control procedures. ~ Prepare for service. ~ Project a positive and professional image. ~ Provide go-the-extra-mile service. ~ Provide safety and security for guests. ~ Respond to service challenges. ~ Solve problems and make decisions at operations level. ~ Use essential features of a computer. ~ Use primary functions and applications of a tablet. ~ Work in a diverse service environment.
Skills