Sign in or register for a JobTech account.
Jobs that require

quantity surveying

skill Singapore$2,000 - $2,300 a monthResponsibilities/Requirements:Liaise with Project Coordinator and Supplier.Other ad-hoc drafting assigned by the Project Management.Prepare drawings required for Projects.Required to assist with Quantity surveying.Strong analytical skill, self-motivated, independent with strong communication and interpersonal skill.At least 1 year of working experience in the related field.Proficient in Autocad, MS Office and other drawing software.Ability to work independently and meet tight deadlines.Job Type: Full-timeSalary: $2,000.00 to $2,300.00 /monthEducation:Professional Qualification Read more
or Polytechnic Diploma (Preferred)Location:Singapore (Preferred)Language:English and basis Mandarin (Preferred)
Skills ResponsibilitiesResponsible for taking off measurement & monthly progress claim Familiar with evaluation of tender, preparation of tender & quotation Carry out Quantity take-off for tendering of projects Ability to source for supplies and sub-contractors for quotation for tendering Project administration and documentation include preparation of interim valuations, pricing and agreement of contract variations Carry out site measurement Evaluation and certificate of sub-contractors' progress payments Review and advise the Read more
Project Manager on the cost impact for variation of project specification. Carry out miscellaneous tasks required as part of ISO Quality Management System Other quantity surveyor duties as assignedRequirementsDegree or Diploma holder in Quantity Surveying, Building or Construction Engineering Min 6 year of working experience in Building projects and/or Civil Engineering works Independent, able to work under pressure and meet tight deadlines Good technical knowledge and well versed in interpretation of drawings.
Skills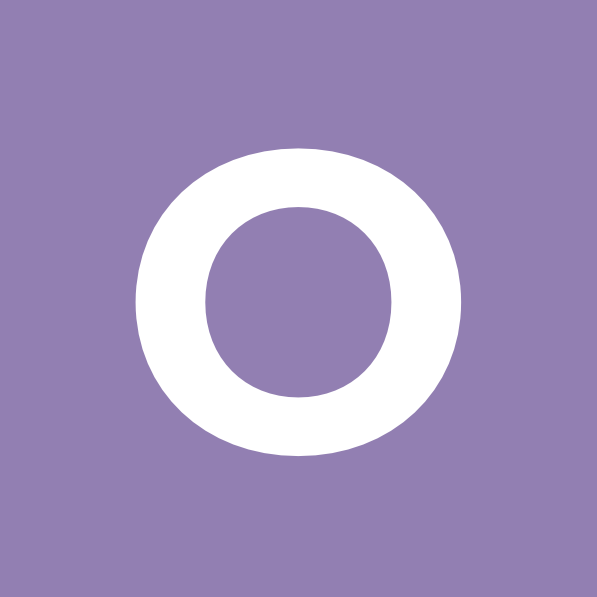 Planning Manager / Senior Quantity Surveyor Degree / Diploma in QS / Building/Civil & Construction With 3 - 4 years of experience. Responsibilities: Pre / Post Tender Experience Prepare documents, quantities and pricing for tender submission. Assist in pre/post contract administration Preparation of contracts, including details regarding quantities and price negotiation. Perform cost planning and cost control. Prepare cost analysis & project budget. Read more
Prepare monthly valuations and verifications of subcontractor's progress and variation claims. Prepare and submit progress claim to consultant/ owner. Liaise, coordinates and attend meetings with clients, subcontractors and project personnel. Settle contractual disputes and prepare final accounts. Other ad hoc duties assigned by superior or board.
Skills Quantity Surveyor/Senior Quantity Surveyor($4K and above your salary)JOB DESCRIPTION Prepare tender BQ costing & submission, progress payment claims, VO & finalization of accounts Attend tender interviews / meetings Liaise with main contractors, sub­contractors & project team Liaise with suppliers for materials Evaluation and certification of sub­contractors' progress payments. Able to read drawingsRequirements:Diploma in Building / QS Preferably with min. 2 years experience Goods costing knowledge, committed & hardworking Read more
Proficient in Microsoft Office Confident & able to work under pressure;
Skills Roles & ResponsibilitiesTo lead and manage a team of Tender Engineers / Quantity Surveyors (Mechanical / Electrical)Quantity take-off, Cost Control, Identifying Project Tender, Tender Interview, Securing Projects, etcTo source for quaotations, price comparison and costing summaryTo prepare project costingsTo prepare documents for tender and contractsTo liaise with main contractors, subcontractors, clients and suppliers / vendors for project cost issuesRequirementsDiploma / Degree Holder in Mechanical / Electrical Quantity Surveying Read more
/ Engineering.Minimum of 8 years experiences, preferably with L5/L6 ContractorsGood communication and interpersonal skillsAble to work independently$5,000 - $10,000
Skills Senior / QS Manager (Contracts Manager) Job responsibilities: Manage and lead the QS team in contract documentation, management, tender to achieve the project requirement. Responsible to setup, implement and monitor project cost plan. Examine the completeness of next level taking off and timely performance. Manage tendering process, analyse and evaluation of tenders. Oversee the smooth execution bid proposal process, which include the coordinating of resource, collating of critical Read more
information and preparation of final bid documentation. Responsible for claims, variation orders, budget & cost control and settlement of final account. Manage the industry programmes through supporting the industry leader in driving actions around the industry plans, providing input and ideas on what key propositions to bring to clients, raise the profile of the industry practice and support industry in delivering on industry plan. Build strong network and working relationships within the group of companies' with relevant subject matter experts and solicit support on as-needed basis to win projects. Drive the identification of new client opportunities in assigned industry verticals to help achieve revenue targets. Establish business contacts and information gathering channels for the collation and broadcast of market/ client intelligence to the various account teams. Any other duties that may be assigned. Requirements: Master/Degree in Quantity Surveying or relevant field Minimum 10 years of related working experience in relevant field Well versed in REDAS and SIA form of contracts Meticulous in work with analytical skill in problem-solving Solid organizational skills including attention to detail and multi-tasking skills Excellent written and verbal communication skills Excellent written and verbal communication skills Excellent team player with ability to meet tight deadlines Other information: 5.5-days work week Working location: Jurong area This position will need to visit construction site
Skills Roles & ResponsibilitiesQuantity Surveyor (5 days, $4000, Chinatown)MNC commercial ID construction firmAttractive remuneration packageJob responsibilities:-Responsible for all financial procedures pertaining to company projectsLiaison and work closely with Project ManagersParticipate and involve in project tendering, preparation of tendering packagesResponsible for valuation processesMonitoring of element/materials costingsProvide professional advisory to customers pertaining to procurement mattersInvolve in product, sub-contractors selectionAttend project meetingsCoordination for payment mattersAd-hoc assignments assigned by the managementRequirementsJob requirements:-Minimum Diploma Read more
in Civil Engineering/Building related with at least 2 years of relevant working experience as QSWorking hours: 8.30am – 5.30pm (Mondays-Fridays)Able to perform overtime when it is necessaryLocation: Chinatown/Telok AyerWe thank you for your interest in this position, applicants with relevant experience please send Microsoft word resume with expected salary to[Click Here to Email Your Resume]for faster processing, alternatively, please visit https://www.facebook.com/MachspeedHR for more jobs available, thank you.You may also call +6563362530 (Look for BingCheng) to find out moreThank you very much.Agency License No. 12C6200EA Registration No: R1437671
Skills

Roles & Responsibilitiesyou will involved in financial, procurement and contractual management of various types of contracts from pre-tender to post-contract stagesYou will need to review contract documents on tenders and advise on pitfalls and essential requirements.you will also undertake tasks such as preparing tender documents and quantities, providing cost estimates, evaluating tender proposals, conducting project feasibility studies and managing cost information for all projects.Leads team of QS for Read more
tendersSite verifications of variation and taking records for submission of claimRequirementsDegree/Bachelor's Degree in Quantity Surveying / Engineering and Holding a Professional Engineer LicenseGood Knowledge of the construction industry and in a contractor companyMin 20 years related working experience with 8 years in contracts in construction industryStrong communication skills and ability to work effectively in a teamprocess good analytical skills and able to work in a dynamic and fast pace environment to meet critical deadlineMeticulous and able to work independently.Proficiency in Japanese language for communicate with Top Management.
Skills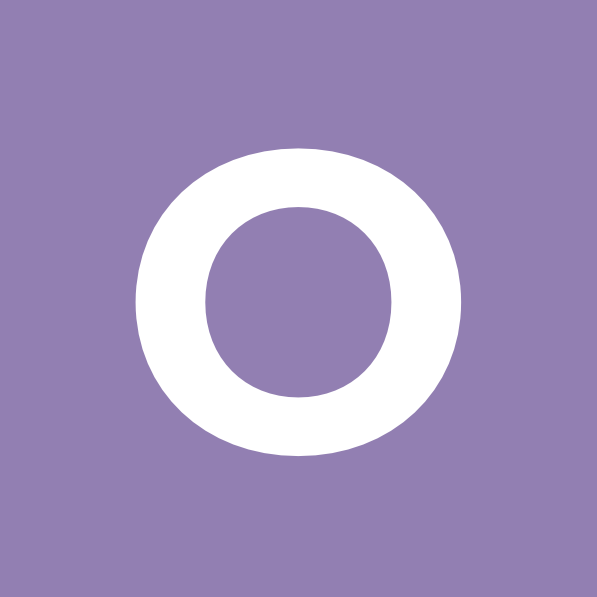 Project Engineer Manage the transmission of documents and drawings to the client and sub contractor to ensure the updated drawings are issued. Prepare method of statement and work procedure Ensure works are carried out in accordance with method of statement Conduct weekly or monthly meeting with sub-contractors to update progress of work Ensure quality of work is achieved and all government and safety regulation are complied Check the Read more
construction drawings for correctness Oversee drawing management and control of technical documentation Manage procurement of resources, monitor and control material usage on site to avoid unnecessary wastage or wrongly usage. Prepare monthly progress report with progress photographs Assist the Project Manager in co-ordination with consultants on change order issued and liaise closing with the Quantity surveyor by providing necessary supporting documents on the change order Organize labor, equipment and material for day to day site activities Co-ordinate with safety personnel regarding safety related matters. Co-ordinate on the submission of incident report to loss adjuster Carry out material receiving inspection and maintaining material record. All delivery order are to be return to office for record Prepare daily report, perform and maintain inspection record. Any other duties assignedRequirements:Minimum 3 year local project supervision experience Approved Qualification by PEB or BCA Resident Engineer
Skills Roles & ResponsibilitiesTaking off quantities,calling quotation & sourcing of sun-contractors & SuppliersAble to tabulate & compare quotation received from subcontractors & SuppliersAble to do pricing for new tenderPrepare monthly progress claim to client,variation evaluation and certifiactionAble to discuss variation works and final account for main contract with consultantsAble to call quotation,prepare quotation comparison and negotiate with subcontractors prior award of subcontract worksAble to prepare and update budget for Read more
awarded contractAble to prepare subcontract agreement for award subcontractor and suppliersAssess subcontractor progress claim for evaluation and certificationAble to lead a team fo QSRequirementsDiploma /Degree in Building Services or Quality SurveyorMinimum 5-8 years relevant working experience in a construction companyIndependent & able to meet dateline setSalary From $5000-$7000
Skills