Sign in or register for a JobTech account.
Jobs that require

r&d

skill ResponsibilitiesWork with cross functional team members to Research, design, implement and validate cutting-edge algorithms to analyze diverse sources of data to achieve targeted outcomes.Conduct R&D of social solution to create new social value for finding out customers/social problems from customer's data(video images, acoustic data, text data, sensing data, etc.) and creating way to solve customer's issues by utilizing existing analytic technologies.Expertise in standard statistical algorithms and data analytics Read more
technologiesAny other ad-hoc duties as required or assignedRequirements:Ph.D. or Master's Degree in Computer Science, Operations Research, Applied Statistics, Data Mining, Machine Learning, Physics or a related quantitative disciplineAt least 5 years' experience in a relevant capacityDeep understanding of statistical and predictive modeling concepts, machine-learning approaches, clustering and classification techniques, and recommendation and optimization algorithmsExpert in analyzing large, complex, multi-dimensional datasets with a variety of toolsGood knowledge and experience in database technologiesGood programming skills in C/C++, Java, Python and/or RGood experience in the use of statistical analysis environments such as R, MATLAB, SPSS or SAS preferredGood experience with BI tools such as Power BI, Tableau and Microstrategy, or the equivalentEAP No.: R1766065EA Licence No.: 95C5411
Skills ResponsibilitiesWork with researchers to translate research findings into working prototypes and if needed, evolve them into a state that is almost production ready, taking into consideration also the non-functional aspects. Collaborate with the various stakeholders to conduct trials/PoCs to evaluate feasibility of technologies for solution Troubleshoot technical problems and devise solutions quickly. Continuously track emerging technologies both within internal and external, evaluate them and recommend the right technologies Read more
for the solutions. Any other ad-hoc duties as required or assigned. Requirements Minimum Bachelor of Computer Science or equivalent 2-5 years of relevant working experience in one or more of the followings: RESTful API & Distributed Services (SOA) development experiences Good database schema design experience (SQL/NoSQL) Good to have message queue (activeMO, rabbitMO, etc) developments Strong programming skills in core JAVA, HTML5 and JavaScripts Excellent written and oral communication skills Candidate with excellent passion in AI software development are encourage to apply. EAP No:. R1766065EA Licence: 95C5411
Skills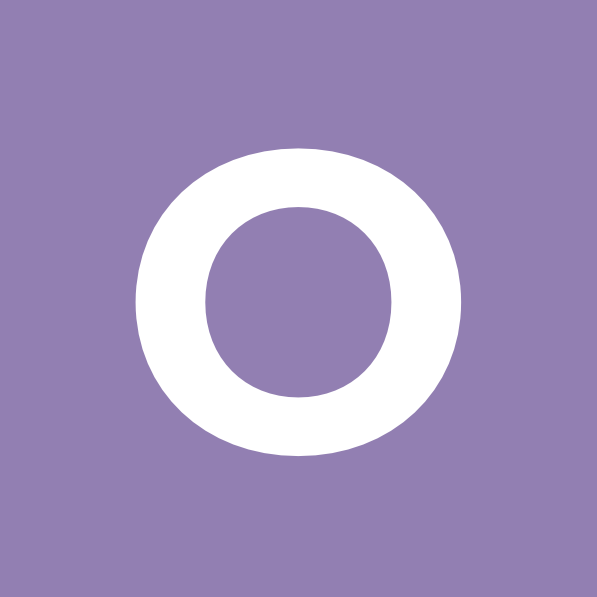 Product Engineer (Yearly Contract) Location: AlexandraJob Description:Partners with R&D and New Product Introduction (NPI) Supply Chain groups to successfully introduce new products into world-wide production Product Engineers interface with R&D, factory process engineering, Test Engineering and reliability engineering to solve product quality or yield problems Responsible to sustain products through cost reductions seeking yield improvements Analyzes samples of defective units/sub-assemblies - reports the results to the appropriate design Read more
engineering, manufacturing engineering, test engineering and quality engineering team(s) - as well as to the manufacturing group or area and/or vendor where the issue occurred - recommends or implements changes to the product or process as applicableQualificationsDegree in Electrical/Electronics/Computer Engineering Project management and total quality management experience Candidates must have excellent organizational skills, good oral and written communications skills, and a high level of interpersonal skills. Must be a self-motivated team player with the ability to work in a customer oriented, very fast-paced, and demanding environment with minimal supervision. Leadership qualities: Integrity, attention to detail, timeline sensitive, goal oriented, motivator Ability to interface with all levels in customer organization Good teamwork skills, ability to work cross functionally. Strong analytical problem solving skills. Ability to work remotely. Ability to work independently
Skills HeaderAssistant Vice President Credit Risk Management - Stress Testing, Risk Management, Singapore About UOBUnited Overseas Bank Limited (UOB) is a leading bank in Asia with a global network of more than 500 branches and offices in 19 countries and territories in Asia Pacific, Europe and North America. In Asia, we operate through our head office in Singapore and banking subsidiaries in China, Indonesia, Malaysia and Thailand, as well Read more
as branches and offices. Our history spans more than 80 years. Over this time, we have been guided by our values — Honorable, Enterprising, United and Committed. This means we always strive to do what is right, build for the future, work as one team and pursue long-term success. It is how we work, consistently, be it towards the company, our colleagues or our customers.About the DepartmentThe Credit and Risk Management function is comprised of three teams: Risk Management, Credit and Special Asset Management. We manage the risks arising from the Group's business activities within the risk appetite established by the Board. This involves identifying and evaluating the risks, developing effective risk governance and strategies as well as providing independent assessment of the overall risk profile.Job ResponsibilitiesParticipate in the research and development of the Bank's credit stress testing framework and methodology Perform regular bank-wide credit stress tests as part of Basel Pillar 1 and ICAAP/Pillar 2 requirements Involve in the system automation of stress test execution in SAS platform Review, enhance and maintain the Bank's credit risk economic capital model Assist in ad-hoc credit risk related assignments and projectsJob RequirementsGood degree from a recognized tertiary institution, preferably in Finance, Engineering or Mathematics/Quantitative related discipline Strong analytical and quantitative skills in modeling and data analysis using SAS Good knowledge of Basel capital standards, IRB credit models and stress testing Good written and spoken communication skills with keen ability to engage and influence at all levels Team player with drive, initiative and a passion to develop a career in credit risk portfolio management Working experience in Moody's Analytics RiskAuthority is an added advantageBe a part of UOB FamilyApply now and make a difference.
Skills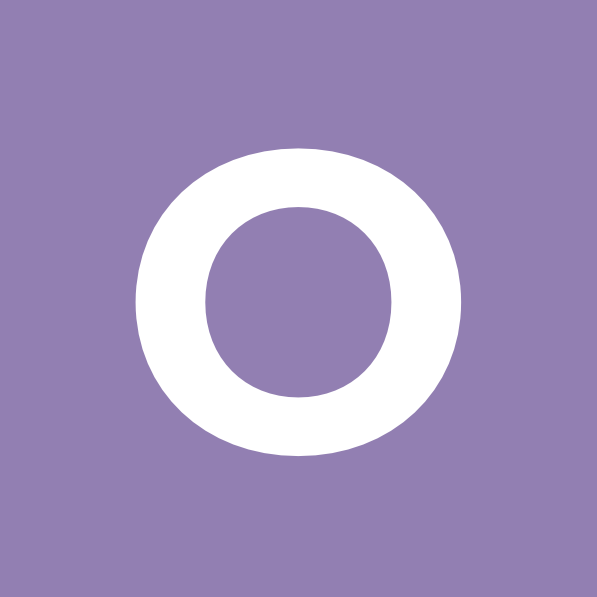 Review financial performance.Perform industry studies. (Regarding competitors, products, etc.)Understand structure and organization of entities.Prepare projects and budget with finance team.Perform R&D and product projects.Prepare EXCO meeting with subsidiaries Heads and Finance. Job Requirements Degree in Finance, Business Administration or related discipline Meticulous and analytical.Business acumen & Finance savvyDetail oriented and able to work in a fast paced environmentPlease submit resumes to [Click Here to Email Your Resume] with Read more
the following details in MS Word format: - Position applying for - Current remuneration - Expected remuneration - Notice periodJeffrey Chua Kay Hwee EA License No : 06C4642 EA Reg No : R1110624We regret that only shortlisted candidates will be notified.
Skills Roles & Responsibilities* Responsible for working on all layers of our AWS infrastructure.* Maintain and improve our infrastructure for better CI/CD and scalability.* Work with best practises to optimise our DB structures and data housing.* Influence every aspect of the development process from API creation, contentvisualization, to final scalable product.* Own important pieces of the product that has high visibility both internally and externally.* Stay informed on the Read more
latest versions of software and mentor other developers.* Envision new products and features that are inspired, considered, and forward thinking.* Partner closely with our backend and R&D teams to architect a fast, efficient and scalable application flow that is seamless and works intuitively for our developers and ultimately our usersRequirements* Masters or degree in computer science or equivalent* Minimum 4 years application design and development experience.* Minimum 2 years professional experience in DevOps. * Excellent Linux/Unix Knowledge.* Excellent knowledge of AWS, DNS and system architecture.* Working experience with Docker, Jenkins, Jenkins X, Kubernetes, EKS and EKSCtl is expected.* Experience with some of Terraform, Node agents, ansible re also expected.
Skills Roles & ResponsibilitiesAssist in the creation and preparation of Western/Chinese/Thai/Indian cuisine.Assist in the smooth running operations of a catering kitchen.Assist in the planning and execution of new menu, including research & development, costing, photo-shooting, etc.Ensure that food handling and hygiene regulations are followed in accordance with NEA standards.Ensure that quality, quantity, and correctness of food items served and displayed are per company's standard recipesCheck quantity and quality of Read more
items ordered are received and stored in proper condition.Work closely and cooperate with all levels of staff (e.g. superiors, peers and subordinates) to achieve highest possible satisfaction of food items.RequirementsAbility to work effectively in a team environment.Present a positive and professional attitude at all times.Good interpersonal skills for dealing with all levels of people.Good problem-solving skills.Non-Aircon Kitchen.Required to work on Weekends and Public Holidays.Required to help out kitchen members at times of key peak period.
Skills
Job DescriptionThe incumbent shall be responsible to:(1) To support compliance to research regulations Report suspected offences / contraventions, Serious Adverse Events (Expected and Unexpected SAE) to Director, Medical Services (MOH)Report on conduct of JHC human biomedical research ( HBR) & other types of researchEstablish Data and Safety Monitoring Board if IRB considers it necessaryAudit of Institution HBR, Tissue collected in projects ( as per Tissue Framework), and other Read more
types of researchInvestigate any areas of concerns and takes remedial action(2) Support Research Office functions in Clinical Research UnitMaintain database to keep track of the latest status of all research projects that are submitted to the ethics committee, for review.Arrangement and logistics of research meetings such as Clinical Research Committee meeting, hospital-wide research meeting, etcHelp to request and collate details of research publications and other Research Key Performance Indicators (KPIs) from clinical, allied health departments and Nursing.Build up the research infrastructure for JurongHealth Campus that is in compliance with Good Clinical Practice (GCP) and to facilitate clinical research and clinical trials in the institution.Oversee research projects and ensure timely submissions of progress reports, claims and completion of proposed projects.Liaise with NHG Research & Development Office, relevant health authorities and, external organizations on any research-related matters.Assist in Research Governance, attend to research insurance matters.Provide secretariat support to research related committees(3) To facilitate funded research activitiesWork with other healthcare professionals and provide support to staff in JurongHealth Campus on the following matters for their research:Act as a liaison to explain research project's aim to subjectsPerform screening of suitable subjectsCollect samples from subjects (if required by research project)Ensure consent from subjects is taken as per requirements. Collect relevant research data, compile relevant subject data and maintain proper documentationPrepare submission of projects to DSRB (research ethics committee) and Health Sciences Authority, for review.Assist with verification, collation and submission of invoices generated by funded research projects.(4) To participate in projects and activities as required by Clinical Research Unit. Work on ad-hoc tasks assigned Job RequirementsGood degree related to healthcare or equivalent with minimum 1 year of work experience.Knowledge of MS office.Excellent command of English, with good communication and interpersonal skills.Knowledge of local dialects and languages will be an advantage.Some relevant experience in clinical research
Skills

If you are interested to apply, kindly WhatsApp me your updated resume in DOC file and allow our Consultant to match you with our Clients.Whatsapp: +65 93985397 (Jeslyn)(Erantha Lim Jia Ying) Reg No: R1874710 The Supreme HR Advisory Pte Ltd EA No: 14C7279
Skills Roles & ResponsibilitiesStar Asia Trading Pte. Ltd. is looking for a talented individual to join our senior management team. As the Chief Financial Officer, you will contribute to the attainment of the company's business objectives by:Providing Strategic and Financial guidance to ensure that Company's financial commitments are met.Developing necessary Policies and Procedures to ensure the sound Financial Management and Control of the Company's business.Your responsibilities include but are Read more
not limited to:Contribute to the achievement of the Company's business objectives by providing advice and guidance on Financial Strategy & Risk.Develop and control Company's Annual Budget (Capital & Operating) to ensure that all financial targets are met, with compliance to Financial and Statutory regulations.Responsible for statutory and tax compliance matters and liaising with external audit and tax consultantsStrengthen internal control, conduct analysis of financial risks and benefits on business initiativesAdvise on long-term business and financial planningNew investment / divestment appraisal and approvals.Provide Financial advice and guidance to Company's Operations Director to enable them to achieve their objectives.Oversee the preparation of the Company's Financial Statement and Accounts to ensure they are presented accurately and on time.Develop and maintain all necessary Systems, Policies and Procedures to ensure effective and efficient Financial Management within the company.Carry out all necessary actions to ensure that the company meets its Financial and Legal obligations.Responsible for intercompany transfer pricing policyOversee the Group financing arrangements, cash management & treasury function.Ensure availability of cash flow.Oversee Commercial Centre, Human Resource, R&D and other Projects & InitiativesRequirementsJob qualifications and requirements:Bachelor's Degree in Accountancy, Finance or related disciplinesCPF, ACCA certified preferredAt least 10 years of relevant accounting experience with minimam 5 years of senior leadership rolesA consummate finance professional with strong communication skills and strong culture adaptabilityGood moral alignment and strong leadership skillBe able to engage with staff at all levels of the organisation and exercise sound judgement
Skills