Sign in or register for a JobTech account.
Jobs that require

r-programming

skill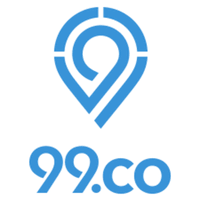 99.co is looking for a Data Analyst to join our diverse team of people who are passionate about taking the real estate industry properly into the age of technology through innovation and a desire to solve its multitude of challenges.

A numbers person, a communicator and a storyteller all in one, the analyst would partner closely with the product team to identify new opportunities and translate data to useful and actionable insights; steering and guiding the company in making an effective product and business decisions.

What you'll do:
Take ownership in delivering prompt, accurate and reliable data analysis in your area of ownership
Partner closely with product and business teams on strategic deep dives, plan data metrics, and ad-hoc data requests
Identify, analyse, and interpret trends or patterns in complex data sets
Source and analyse consumer and agent behaviour data to help us improve existing algorithms
Partner with business leads to understand, predict and provide solutions for the respective teams' data needs
Locate and define new process improvement opportunities
Taking lead on projects, as needed.
What you are/have/will be:
2-3 years of working experience in a Business Intelligence or Analytics role is highly preferred, exceptional fresh graduates will be considered
Proficiency in SQL is a must
Familiarity with Python and R is a +
Ability to embrace both the charms of individuality and teamwork
Strong critical thinking with the ability to organise and prioritise data requirements and needs from business stakeholders in a logical manner
Detail oriented and able to work efficiently in a fast-paced team environment
Excited in learning new technologies and translating data into business solutions
Detail-oriented or someone who reads everything and will paste an html peace character somewhere in your application ;)
Skills Roles & ResponsibilitiesMUFG Bank, Ltd, a member of Mitsubishi UFJ Financial Group Inc (MUFG), is Japan's premier bank, with a global network spanning more than 40 countries. Outside of Japan, MUFG offers an extensive scope of commercial and investment banking products and services to businesses, governments and individuals worldwide.In the Asia and Oceania region, MUFG has presence in 13 key markets with 32 offices and closed to 4,500 Read more
employees serving largely corporate and institutional clients. Singapore has served as the regional headquarters for South Asia, South-east Asia and the Oceania region since July 2013. While the regional headquarters for the East Asia region remains in Japan.MUFG is one of the world's leading financial groups with total assets of JPY 258.1 trillion by the end of March 2014. MUFG's services include commercial banking, trust banking, securities, credit cards, consumer finance, asset management, and leasing.The Group's operating companies include MUFG, Mitsubishi UFJ Trust and Banking Corporation (Japan's leading trust bank), and Mitsubishi UFJ Securities Holdings Co., Ltd., one of Japan's largest securities firms. MUFG's shares are traded on the Tokyo, Nagoya, and New York (NYSE: MTU) stock exchanges respectively.Job responsibilities include:To conduct testing on regional head office units in Singapore, by reference to testing guide and ensure timely delivery, escalation of issues / key findings to the team lead and managementTo keep abreast of the emerging compliance risks and regulatory environment of the units, and to proactively identify areas for improvement on testing framework and methodologyTo create and maintain testing guides to meet regulatory and head office policy change.To provide support to overseas branches on testing queries RequirementsJob requirements include:Degree with at least 3 years of relevant experiences in financial services and complianceExperience in compliance assurance / testing, or internal audit a plusExposure to financial services, in particular Banking in Singapore and the broader Asia Pacific regionKnowledge in Core ComplianceGood verbal and written communication and presentation skills, with a proven ability to clearly articulate business and regulatory implications of analysis and findingGood interpersonal skills and dealing with executives at all levelsMeticulous, analytical and independent self-starter with proven ability to work collaboratively within teams and to deliver on timeRecruiter Name: Yap Wen Guang IvanEA License No: 12C5536EA Registration No: R 1331302We regret to inform that only shortlisted applicants will be notified.
Skills Experience with SQL queries IS A MUST Able to start work immediately or within short notice Overview: The candidate will join the CIO Finance team and will be in charge of:Accounting – processing and review of accounting entries relating to A/r and A/P transactions. month end closing activities Finance System Enhancement Project (as Product Owner) – management of finance projects related to database management, accounting, financial and management Read more
reporting, budget and forecast management, finance process/systems/tools enhancement and Fixed assets management.Main responsibilities Accounting:Process and control vendor invoices and ensure consistency with the bank's policies Participation in month-end closing process : expense accruals, account reconciliation Assist in budget and forecast preparation Handle fixed assets management Ad-hoc financial reports preparationProject Management (Product Owner):Collaborate within the finance team in creating business requirements for the finance application Work closely with Finance and IT team to create and maintain a product backlog according to business value or ROI Conduct exhaustive software testing to deliver a quality product Provide an active role in mitigating impediments impacting successful team completion of Release/Sprint GoalsQualifications and ProfileSolid knowledge in Accounting/Finance principles 5-7 years of accounting/finance experience (A/P, A/R, month end closing, budget/forecast preparation, Financial control and Reporting) Experience in managing Accounting/Finance System Project as Business Analyst/Product Owner Experience and passion with process reengineering Experience with SQL queries IS A MUST Able to start work immediately or within short notice
Skills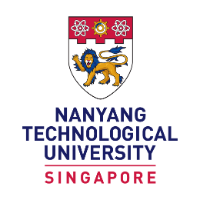 Roles & ResponsibilitiesA Project Officer position is available in the School of Physical & Mathematical Sciences at Nanyang Technological University.The candidate will work on research projects about applications of machine learning algorithms. He/She is required to replicate the codes and results of the assigned papers, and implement the improvements under guidance. He/She will be mainly responsible for data collection/extraction, data cleaning, coding of algorithms, and conducting numerical studies Read more
for various applications.RequirementsMinimum Bachelor's degree in Mathematics, Statistics, Computer Science, or related fields (with at least second class or equivalent honour or minimum 1-year working experience in data analysis)Knowledge in finance/economics is required but the exception is made for the candidates with good academic recordsFamiliar with scientific programming, e.g. R languageAbility to work independently or as a team playerApplicants are required to submit cover letter, curriculum vitae, and soft-copies of transcripts. Two reference letters will be required if the candidate is shortlisted.We regret only shortlisted candidates will be notified.
Skills Roles & ResponsibilitiesBusiness AnalyticsBuild data visualisation and dashboard for the business and respective product ownersDeliver accurate regular and ad-hoc performance tracking and analysis to drive traffic, transactions and processesAd-hoc analysis based on strategic direction of the business and deep dive into specific area / trendMake recommendations based on historical data and predict trendsConduct market analysis leveraging on external data to determine market sizing and growth ratesAssist in business Read more
case and pricing initiatives as required2. Data AnalyticsDesign, develop and implement statistical models, as well as interpret and present statistical outcomes to support the organisation's operations and execution of key business strategiesDesign and conceptualize solution that address the organisation's challenges through use of big data analytics and process large amount of data by applying algorithmsCollaborate with stakeholders to build data analytics capabilities, conduct feasibility studies,Knowledge of ETL and OLAP to support and contribute to database implementation and systems, devising strategies to promote continuous improvementDevise methods and strategies to obtain and extract data to derive business insights RequirementsDegree holder in Business / Data Analytics, Business, Information Technology or Computer Science with at least 5 years of business analytics and/or data analyticsWorking knowledge of data mining principles: predictive analytics, mapping, collecting data from multiple data systems on premises and cloud-based data sources.Experience of Data Management Solutions and Data Warehouse Management.Understanding of and experience using analytical concepts and statistical techniques: hypothesis development, designing tests/experiments, analysing data, drawing conclusions, and developing actionable recommendations for business units.Experience and knowledge of analytical and statistical modelling techniques: hypothesis development, designing tests/experiments, analysing data, regression (multiple, logistic, log-linear), neural network, decision tree, variable selection, etcIn-depth understanding of statistical and predictive analytics as well as text analytics implementation processExperience working with and creating databases and dashboards using all relevant data to inform decisions.Proficient with data analytics method and technologies / tools such as ETL, OLAP, R and/or Python and Qlik.Highly motivated, structured and methodical with high degree of initiative.Strong problem solving, quantitative and analytical abilities.Excellent written and oral communication skills.Able to work independently or cross functionally.
Skills Roles & ResponsibilitiesA global digital agency is looking for an experienced Data Strategist to join their growing Singapore office.You will be guiding some exciting and well-known clients through the performance of their campaigns, the success of their content as well as help shape new business proposals for potential clients.The agency is still fairly new in Singapore, so this role will be suited to someone used to wearing multiple Read more
hats that enjoys doing both marketing analytics, reporting and client management.What You'll Be DoingLead all data visualisation, reporting and analytics for the business and for clients.Assist in advising clients on campaign performance and revised strategies moving forward based on data results.Contribute to new business pitches and be able to present findings in front of the client.Take responsibility of tech roadmaps and planning of data driven customer journeys.Identify, test and introduce new tools and technologies into the business. RequirementsAbout YouBachelor's degree in a relative field or industry.5 + years' experience in Data & Analytics. Marketing Analytics is preferred!Competent in various tools , programming languages including Python, Tableau, R, Microsoft BI, Salesforce.Hands on experience working with large data sets, databases and able to develop data driven business insights and decisions.Bonus: Background in Marketing, advertising, media industry!Interested? Apply now! Sophia Holmans. EA License: 11C4388. Registration: R1872027.
Skills Roles & ResponsibilitiesProgrammerRequirementDiploma/Higher Nitec in computer science or IT relatedBasic understanding of computer language TCL. VB is a plusVerbal and Written Communication in English.Issue investigation and troubleshooting.RequirementsR&RSetting up of production Test Environment & Station Configuration.Inquisitive and willing to pick new skillsEnsure test-script package deployment processTesting of newly developed/modified test-scripts on-siteProvide on-site test-script support during Firmware validation, NPI build phase, etcProduction test test-scripts failure troubleshootingMaintains project team accomplishments by Read more
communicating essential information;coordinating actions; obtaining expert input; reviewing open issues and action items;contributing information to team meetings and reports;escalating project completion impedimentsInvestigate pending test related issue by debug and researching, analyzing, andrecommending solutions and modifying test script if needed.Update test script if needed while tooling update, platform upgrade and etc.
Skills

Roles & ResponsibilitiesAt InterContinental® Hotels & Resorts our role is to put the glamour into international travel. That's where you come in. When you're part of the InterContinental Hotels & Resorts brand you're more than just a job title.At InterContinental Hotels & Resorts we look for people who are charming, confident, and internationally-minded; people who know what it takes to exceed guest expectations.Join our team as Director of Read more
Restaurants & Bars in InterContinental Singapore Robertson Quay. You'll have ambition, talent and obviously, some key skills. Reporting to the General Manager, we're looking for someone who:Requirementshas a minimum 3 years experience in a similar capacity in a restaurant & bar environmentis responsible for the level of products and services, guest satisfaction, marketing, operating costs and hygiene in R&B Divisionto lead and guide various R&B outlets in the hotelconducts frequent meetings relating to, but not limited to, the following: overall division financial results and profitability, projected business, operations results and problems, new policies, quality improvement, sales improvement and productivity improvementkeeps up to date with industry trends, systems and best practicehas great leadership and enjoys coaching and developing team members
Skills Roles & ResponsibilitiesLocation: Scotts RoadSalary: Up to $21.30 per hourYou will be involved in a project undertaken by the Strategic Planning Department, to design and build a performance dashboard for management reporting.You will also help with the planning and execution of strategic planning events.Your key roles will include:Collate and analyse KPI data across NEA departmentsEngage department stakeholders to understand their performance reporting needsDesign and programme performance dashboard views Read more
that yield useful insights to managementProvide event management, logistics and administrative supportPerform secretariat duties to meetings and conduct research on environmental issuesOther ad hoc duties as assignedinterested applicants may submit resume to [Click Here to Email Your Resume]RequirementsDegreeStrong Microsoft Excel and data visualisation skillsSome knowledge of statistical / analytical tools (e.g. SPPS, R, Qlik) and coding would be advantageousGood organisational, writing and communication skillsSelf-motivated, resourceful and committed team player
Skills Roles & ResponsibilitiesTo supervise projects (R&R / A&A Works)To manage and coordinate project workTo liaise / coordinate with Clients, Consultants and VendorsTo ensure proper hand over of project to clientRequirementsGCE 'O' Level, ITE (Nitec) or equivalentGood working attitude, self-motivated and able to work independentlyFresh graduates are welcomeRequired skill (s) : MS Excel & MS WordTraining will be providedSingapore class 3 driving license
Skills