Sign in or register for a JobTech account.
Jobs that require

react.js

skill

Java Full Stack Developers:
Job Duties and Responsibilities
Level of experience : 5+ years to 10 years
Java 1.5 and above. [ Good to have Java 1.8 ]
Spring (spring security, spring integration, spring batch, spring data, spring cloud, spring boot)
JPA (Java Persistent API), Hibernate, MyBatis
Unix/Linux-Any Unix flavor
SQL/Database knowledge
Any messaging knowledge [JMS, KAFKA]
HTML5, CSS, JavaScript [ES6] & Other Front-End Technologies
jQuery, Bootstrap, ReactJS, AngularJS
Responsive Design, Cross-Platform [Web & Mobile], Cross-Browser Environment compatibility, Object-Oriented Design, Web Services (REST/SOAP)
Web Services (Restful/Any web services)-Consumption experience is fine
AWS
Any NoSQL Database [DynamoDB, MongoDB, CASSANDRA, HBase, etc…]
Node JS [Good to have]
Required Experience
Experience With Git and Github
Knowledgeable of REST-Based APIs
Knowledgeable of Web Application Development Frameworks
Manage and Prioritize Project Work
Knowledge in MariaDB, or at least should have knowledge in RMDB (e.g, MySQL, Oracle)
Preferable to have knowledge in Private Cloud platform (Openshift, Kubernetes, Docker).
Familiar with Agile practice.
Establish Continuous integration and Release automation
Skills

Level of experience : 5+ years to 10 years
Java 1.5 and above. [ Good to have Java 1.8 ]
Spring (spring security, spring integration, spring batch, spring data, spring cloud, spring boot)
JPA (Java Persistent API), Hibernate, MyBatis
Unix/Linux-Any Unix flavor
SQL/Database knowledge
Any messaging knowledge [JMS, KAFKA]
HTML5, CSS, JavaScript [ES6] & Other Front-End Technologies
jQuery, Bootstrap, ReactJS, AngularJS
Responsive Design, Cross-Platform [Web & Mobile], Cross-Browser Environment compatibility, Object-Oriented Design, Web Services (REST/SOAP)
Web Services (Restful/Any web services)-Consumption experience is fine
AWS
Any NoSQL Database [DynamoDB, MongoDB, CASSANDRA, HBase, etc…]
Node JS [Good to have]
Experience With Git and Github
Knowledgeable of REST-Based APIs
Knowledgeable of Web Application Development Frameworks
Manage and Prioritize Project Work
Knowledge in MariaDB, or at least should have knowledge in RMDB (e.g, MySQL, Oracle)
Preferable to have knowledge in Private Cloud platform (Openshift, Kubernetes, Docker).
Familiar with Agile practice.
Establish Continuous integration and Release automation
Skills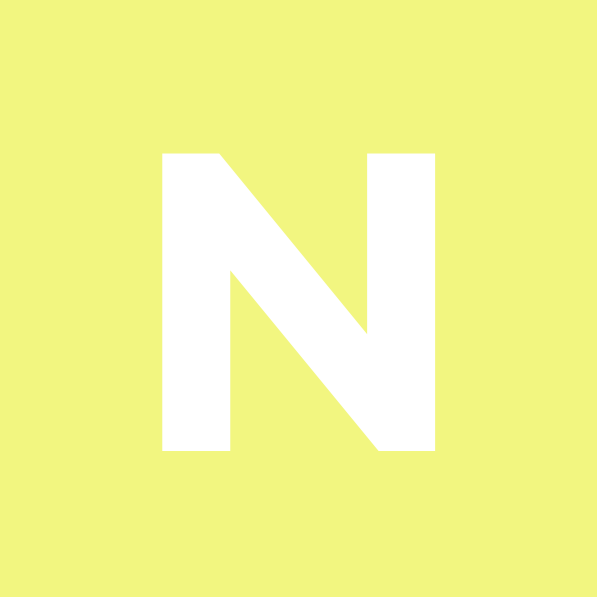 Your main responsibilities will be: As a full stack development intern,you will be working with CTO and team to architect and build featuresand integrations. Rest assured, we are not expecting you to be extremelyproficient and we'll guide you along as you progress.Requirements: Help CTO and development team to build up exciting new features and integrations to our web platform Experience in working with Ruby on Rails and preferably Read more
React.js Knowledge of front end languages (html, css, js) preferredGood to have: Experience with Github and APIsHow yourday-to-day looks like:Coding (of course)Querying StackOverflow & Google (immensely)Taking part in team meetingsJoining us in events (eg. techinasia) Perks:Mentorship by CTO & teamOpen & fun startup cultureAre you willing to roll up your sleeves and join an exciting startup? Send in your CV today!
Skills About MSD MSD is a global health care leader with a diversified portfolio of prescription medicines, vaccines and animal health products. The difference between potential and achievement lies in the spark that fuels innovation and inventiveness; this is the space where MSD has codified its 125year legacy. MSD's success is backed by ethical integrity, forward momentum, and an inspiring mission to achieve new milestones in global healthcare.Description Join Read more
us in the Digital Transformation and tackle the biggest opportunities/challenges at the intersection of healthcare, information and technology. Become a member of our Global Software Engineering team in Singapore IT Hub to create awesome digital products and enjoy a reward that technology careers don't often bring, the satisfaction of contributing to saving and improving lives. You will join an Agile cross-functional product team, delivering top-notch web applications for internal and external users. You will work with UX designers, product owners and your peer developers throughout the whole product life cycle. We work in iterations, we love our users and we are making sure that products are well received and adopted. In a nutshell, we will want you to: Be a great team member and have fun in an agile teamDevelop modern web applications using React and Node.jsHave focus on code quality and reusability; follow and contribute to best practices and standardsAbout the program The Company Led Training (CLT) program is a structured development programme jointly developed by the MSD Singapore IT Hub and the Infocomm Media Development Authority (IMDA) that aims to enable fresh and mid-level professionals to acquire specialist expertise for jobs in demand by the industry, especially those that support Smart Nation projects. More details here. The CLT program caters to two groups of candidates: 1. Fresh professionals in their first 3 years after their graduation 2. Mid-level professionals with more than 3 years of working experience Trainees eligible for CLT should be Singapore citizens with either diploma or degree qualifications in ICT or Science, Technology, Engineering and Mathematics (STEM) discipline. How to Apply? Interested candidates can submit their application online through MSD Career site. If you need further information, you can email Anthea Quek at [Click Here to Email Your Resume]
Skills Roles & ResponsibilitiesBe part of our growth storyWork alongside best in class talentExciting high growth startup environmentThe Employer Snaphunt is an AI enabled hiring platform that leverages technology to source, screen, and shortlist talent with a skills and culture fit for our clients open roles. We are fundamentally changing the way middle- senior level white collar professionals find jobs and companies hire their specialist talent and Read more
are making hiring more convenient, transparent, accurate and affordable. We have recently gone live in Singapore and are backed by top notch venture capitalists. The Job You will be responsible for :Writing well-designed, testable and efficient code.Gathering and evaluating user feedback.Working as a part of a dynamic team to deliver winning products.Providing code documentation and other inputs to technical documents.Supporting continuous improvement by investigating alternatives and new technologies and presenting these for architectural review.Troubleshooting and debugging to optimise performance.Architecting, designing, developing and deploying new features for mobile applications.Architecting, designing, developing and deploying new features for web sites and front-end web applications.Building efficient, reusable well-designed and high-quality front-end systems. RequirementsThe ProfileYou possess a Degree/Diploma in Computer Science, Engineering or related field.You have at least 2 years experience in front end development using React.You pay strong attention to detail and deliver work that is of a high standard.You are highly goal driven and work well in fast paced environments.You are a strong team player who can manage multiple stakeholders.Apply for this role using the following link: https://snaphunt.com/jobs/89703131
Skills
Roles & ResponsibilitiesBuild applications with modern cloud-native architecture design.Build web-based Java/AWS applications that processes huge data volumes and real-time streaming.Perform deployments and configuring engines for best performance (Should have exposure to performance testing and fine-tuning applications)Translating customer requirements and formulating detailed specifications from which programs are written.Work with Development lead to move complex requirement into development pipeline.Applies TDD/BDD concepts in developments to achieve test automation.Actively contribute in all Read more
phases of the SDLC to ensure that architecture is implemented in accordance to the approved design, framework and technology stack.Involve in sprint planning and performs code reviews as required.Collaborate with other team members and stakeholders.RequirementsExperience with Agile methodology and design principles.The ability to work with loosely defined requirements and exercise your analytical skills to clarify questions, share your approach and build/test elegant solutions in weekly sprint/release cycles.Development experience in Java/Scala and takes pride in producing clean, maintainable code.Show passion in designing, and developing a distributed application, good exposure in Microservices.At least 4 to 6 years of experience in one or more areas of big data and machine learning preferred.Development experience Apache Spark, Apache Hadoop, Apache Airflow will be an advantage.Minimum 3 years of working experience in Solaris/Linux.Experience in UI Development using AngularJS4, ReactJS, ReactNative.In-depth knowledge in Spring Boot, Spring, Hibernate framework.Working experience on any messaging systems like Active MQ, Websphere MQ and Kafka.Experience with containerization and cloud platforms (OpenShift, Kubernetes, Docker).Proficient in tools such as Git, Bitbucket, Jenkins, Artifactory, Nexus.Establish Continuous integration and Code Deployment, able to write Cloud Deployment Scripts.Experience with wide variety of databases like SQL [MariaDB], NoSQL[MongoDB], Oracle, MS-SQL.Strong understanding of Distributed systems.Knowledge on API Management and API Gateway concepts.Ability to work in a fast-paced environment both as an individual and team contributor.
Skills Be part of our growth story Work alongside best in class talent Exciting high growth startup environmentThe Employer Snaphunt is an AI enabled hiring platform that leverages technology to source, screen, and shortlist talent with a skills and culture fit for our clients open roles. We are fundamentally changing the way middle- senior level white collar professionals find jobs and companies hire their specialist talent and Read more
are making hiring more convenient, transparent, accurate and affordable. We have recently gone live in Singapore and are backed by top notch venture capitalists. The Job You will be responsible for :Writing well-designed, testable and efficient code. Gathering and evaluating user feedback. Working as a part of a dynamic team to deliver winning products. Providing code documentation and other inputs to technical documents. Supporting continuous improvement by investigating alternatives and new technologies and presenting these for architectural review. Troubleshooting and debugging to optimise performance. Architecting, designing, developing and deploying new features for mobile applications. Architecting, designing, developing and deploying new features for web sites and front-end web applications. Building efficient, reusable well-designed and high-quality front-end systems.The ProfileYou possess a Degree/Diploma in Computer Science, Engineering or related field. You have at least 2 years experience in front end development using React. You pay strong attention to detail and deliver work that is of a high standard. You are highly goal driven and work well in fast paced environments. You are a strong team player who can manage multiple stakeholders.Apply for this role using the following link: https://snaphunt.com/jobs/89703131
Skills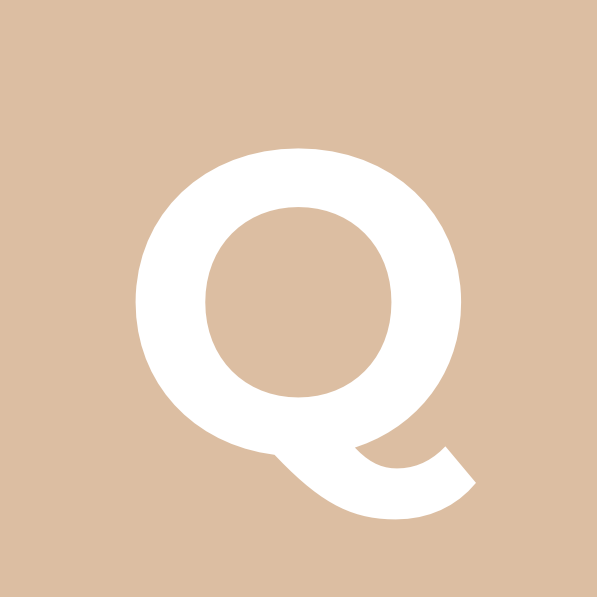 Roles & ResponsibilitiesThe Software Development - Frontend will lead the design and development of the web user interfaces for our products. This person will collaborate closely with the Engineering Backend and Product teams to conceive, design, architect and build feature-rich, user-friendly, optimal web applications. This person needs to be able to work independently while having strong cross-team collaborative skills alongside proficiency and strong hands-on experience in frontend design, Read more
development and testing.The Day to DayBuild performant, user-friendly client-facing frontend portals for web applicationsCollaborate with backend developers to define API interfacesOptimize application performance on browsers for scaleContribute to product features and UX brain-storming & discussionsDesign and write high quality of code with long-term maintenance and readability in viewAid in team's growth with conscientious and healthy peer code reviewStay up-to-date with emerging technology, frameworks, toolsContribute towards refining team work flows, processes and toolsQuestion, discuss and debate with team members to come up with the bestTechnologies we useJavascript(ES6), AngularJS (open to using alternative frameworks), JRuby/Ruby on Rails, JavaJasmine, Karma, Mocha, Chai, SinonGitJenkins, Terraform, DockerAWS Requirements4+ years experience in web developmentDemonstrated expertise in Javascript and CSSExperience with one or more of Angular, React, Ember, Vue, etc.Proven record in writing well-tested codeExperience in developing CI/CD friendly applicationsGood understanding of the web development process and software life cycleHands on experience with GitExperience with agile development and SCRUM methodology
Skills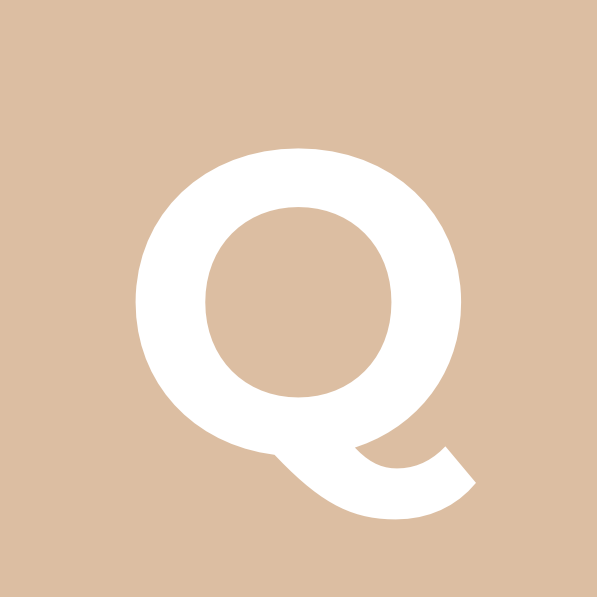 Roles & ResponsibilitiesThe Senior Software Development - Frontend will lead the design and development of the web user interfaces for our products. This person will collaborate closely with the Engineering Backend and Product teams to conceive, design, architect and build feature-rich, user-friendly, optimal web applications. This person needs to be able to work independently while having strong cross-team collaborative skills alongside proficiency and strong hands-on experience in frontend Read more
design, development and testing.The Day to DayBuild performant, user-friendly client-facing frontend portals for web applicationsCollaborate with backend developers to define API interfacesOptimize application performance on browsers for scaleContribute to product features and UX brain-storming & discussionsDesign and write high quality of code with long-term maintenance and readability in viewAid in team's growth with conscientious and healthy peer code reviewStay up-to-date with emerging technology, frameworks, toolsContribute towards refining team work flows, processes and toolsQuestion, discuss and debate with team members to come up with the bestTechnologies we useJavascript(ES6), AngularJS (open to using alternative frameworks), JRuby/Ruby on Rails, JavaJasmine, Karma, Mocha, Chai, SinonGitJenkins, Terraform, DockerAWSRequirements4+ years experience in web developmentDemonstrated expertise in Javascript and CSSExperience with one or more of Angular, React, Ember, Vue, etc.Proven record in writing well-tested codeExperience in developing CI/CD friendly applicationsGood understanding of the web development process and software life cycleHands on experience with GitExperience with agile development and SCRUM methodology
Skills
Roles & ResponsibilitiesParticipate in the planning, design & deployment of new sites, solutions and workflows.Will include translation of the UI/UX design wireframes to actual code that will produce visual elements of the application.Work with the UI/UX designer and bridge the gap between graphical design and technical implementation, taking an active role on both sides and defining how the application looks as well as how it works.Employ best practices Read more
for designing reusable code and libraries relating to UI features.Customize SharePoint solutions utilizing traditional web technologies (HTML, CSS, JQuery/JavaScript, .Net, XML).Participate in testing and management of UAT.Analyze, debug where possible and test code fix.Enforce and adhere to governance guidelines and procedures related to security, patching, development and overall stability of the environment.Communicate effectively with the various business units, end users, and technology teams to properly support, plan and deploy solutions that meet business needs.RequirementsDiploma or Bachelor degree in Information Technology/ Computer Science/ Graphic design or equivalent.Familiar with web technologies and techniques such as HTML, PHP, JavaScript (Angular JS, React), CSS.Expert knowledge of HTML5,CSS3 and JavaScriptGood understanding of AngularJS frameworkMust have samples of experience utilising JS frameworks (AngularJS and jQuery)Proficient understanding of cross-browser compatibility issues and ways to work around themResponsive web site designSolid understanding of HTTP protocols, AJAX, and RESTProficient understanding of code versioning tools, such as GitMinimum 3 years of hands on experience developing solutions with traditional development tools (HTML, CSS, JQuery/JavaScript, XML, C#,) required.Experience with SharePoint and SharePoint Designer a plus.Excellent written and verbal communication skills with the ability to effectively communicate with internal and external contacts is required.Must demonstrate strong critical thinking and problem solving skills as well as the ability to communicate technical ideas and concepts to non-technical individuals.Command of visual design capabilities, including composition, layout information hierarchy, typography and color.Proficiency with Adobe creative suite a plus.Excellent project/time management skills are required.
Skills