Sign in or register for a JobTech account.
Jobs that require

react.js

skill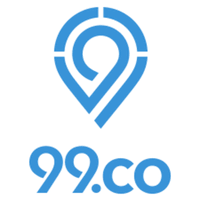 99.co is looking for a Frontend Engineer to join our diverse team of people who are passionate about taking the real estate industry properly into the age of technology through innovation and a desire to solve its multitude of challenges.

Front End Developer who can utilise HTML, CSS and jQuery to develop effective user interfaces on the company website and mobile apps released to the public. The successful candidate will work closely with our web development and software design teams to update the website and internal web tools to make them more efficient. The front end developer will also be responsible for creating innovative solutions to web design issues to help make the website more visually appealing and enhance usability.

What you'll do:
Partner closely with our Product Design, Backend Engineering teams and Product Managers to develop effective user interfaces for our digital platform; both web and mobile application.
Implement responsible web design principles to ensure that our company website renders well across multiple devices
Review app and feature coding and plan future website upgrades with the various teams.
Assist in the development of applications and features that will be put on the website and in internal functions as well
Create innovative solutions to web design issues to help make the website more visually appealing and enhance usability.
Taking lead on projects, as needed.
What you are/have/will be:
BS or MS in Computer Science or a related technical discipline preferred but not required. Equivalent practical experience is a reasonable substitute.
Keen eye in design, ability to empathise and make user's digital home search experience amazing.
Competent in CSS, Javascript, HTML, JSON, HTTP Rest
Proficient in JS frameworks such as React.JS, Angular, Backbone, Ember, etc.
Proficient in CSS preprocessors such as SASS, Stylus, Less, etc.
Proficient building pipelines such as Gulp, Grunt, Webpack, etc.
Equipped with knowledge in React.JS preferred
Detail-oriented or who reads everything and will paste an html peace character somewhere in your application ;)
Skills

Roles & ResponsibilitiesBuild POC prototypes individually and quickly at tech scoping stage of projectsWork with other developers during implementation period to meet customer requirement specificationsCreate and maintain a robust framework to support the apps/webBuild front-end interface with focus on usability features, as well as back-end platformOptimization of the apps/webManage to work on more than one project concurrentlyWork closely with pre-sales team to translate requirements/ideas into products/solutionsDeliver across the Read more
entire app life cycle – concept, design, build, deploy, test, release to app stores and supportKeep up to date on the latest industry trends in the mobile/web technologiesng Requirements​​​​​​EducationBachelor's degree and aboveExperienceMinimum 3 years related working experienceProven development experience in web applicationsA track record of delivering successful consumer productsKnowledge of FinTech technologies (such as OCR, Biometrics Authentication) is a plusSkillsFamiliar with Java Spring, Hibernate frameworksProven record of web services implementationREST, SOAP APIs design and developmentWeb fundamentals like HTML, JavaScript, and CSSCSS pre-processors like Sass or LESSJavaScript frameworks like AngularJS, ReactLibraries like jQuery or Backbone.jsFront-end (CSS) frameworks like Foundation or BootstrapAJAXDatabase technologies like MySQL, Oracle, PostgreSQL, and MongoDBWeb server technologies like Node.js, J2EE, Apache, Nginx, ISS, etcWrite Clear and Detailed Technical Specifications and DocumentationFamiliar with version control tools (e.g. SVN, Mercurial…)The above information on this description has been designed to indicate the general nature, and level, of the work performed by this position. It is not designed to contain, or be interpreted, as a comprehensive inventory of all duties, responsibilities and qualifications required.Interested candidates may also apply or write in to CS Chua, EA 12C6130/ R1548619 [Click Here to Email Your Resume]. Shortlisted candidates will be contacted for a discussion.
Skills Roles & ResponsibilitiesCandidate will be responsible for using their strong Java development skills to manage the development, implementation and management of new solutions and services. This will include the design, development and integration of Skills..Requirements4 years of experience in Java & J2EE technologies Must have strong working experiences on Angular 2 UI framework Must have idea on Node JS/React JS Strong knowledge OOAD concepts & UML Strong knowledge Read more
on MongoDB/No SQL DB Have working experience on Build Management like Jenkins,Soruce code management tools like (GitHub,BitBucket) Have Design experience Have knowledge on Design pattern
Skills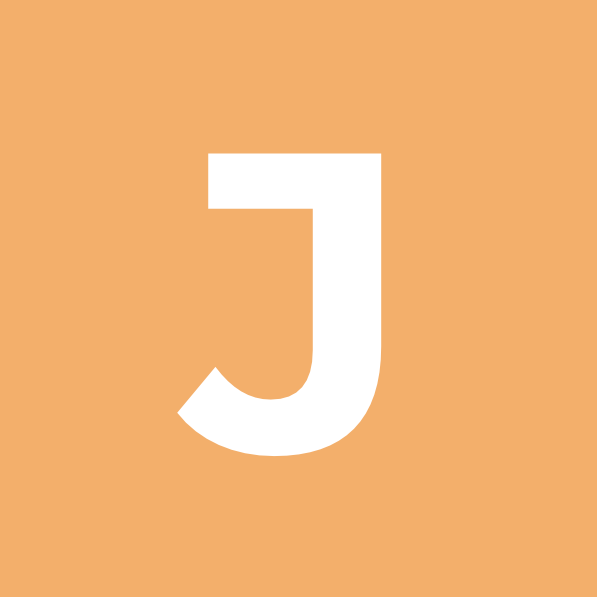 Job Title: SENIOR/SOFTWARE ENGINEER (VEHICLE ROUTING PROBLEM) (J178-0001110)Industry: TechnologyJob Category/Function: Engineering / Technical / Engineering / TechnicalSalary: SGD 3500 - 5500Location: South West, SingaporeAbout Company:Our client is a Singapore-proud engineering company, the comapny has been evolving the industry landscape with its technological innovations since 2006. Together with a strong team of dedicated engineers and technical personnel. The company is committed to deliver innovative products and solutions, translating concepts Read more
into reality.Job Description:- Design, develop, simulate and test Vehicle Routing Problem (VRP) algorithms- Generate data and incorporate results from simulation into planning- Optimize transport cycles and schedules of a mobile robotic fleet- Incorporate constraints of refueling, robot capacityJob Requirements:- Bachelor or higher in Computer Science/Engineering or equivalent- Minimum 3 years of experience working on real time VRP problems- A solid foundation in computer science, with strong competencies in algorithms, data structures, objects oriented programming, design patterns, multi-threaded programming, and software design principles- Strong programming abilities in C++/Python- Experience in developing real-time and distributed systems- Experience in Operations Research/Simulation- Experience in test-driven development, continuous deployment, and thoughtful application of monitoring and alerting- Experience with version control, Git preferred- Development and deployment of applications in Linux (Ubuntu/Redhat, etc)- Knowledge of Robot Operating System(ROS) and FastRTPS is preferred- Experience in Deep Learning- Hands-On experience on any one RDBMS/No SQL- Experience in working with DDS- Experience using JavaScript frameworks like React, Ember, or Angular.- Experience with programming for the Web (HTTP, REST, XMLRPC, etc)Interested applicants are invited to submit their resume via clicking the apply button.JointHire Singapore Pte Ltd.(EA License No.: 17C8920)Rick Ng (Registration No.: R1879461 )
Skills Roles & ResponsibilitiesJob DescriptionAs our Web Developer, you will be given a unique opportunity to work on high impact projects across different teams. Ideally, you should possess superior analytical skills, energy, drive and attention to details while being a team player with a forward-thinking mindset, ability and confidence to challenge the status quo to rethink and re-define how work gets done and new products get build.As a key Read more
member of our team, your responsibilities include:Create, deploy and maintain all web interfaces (regional sites, sub-brand microsites, knowledge bases, blogs, etc.)Define technical requirements and specs for new website build-outs.Work with the User Experience team to build web User Interface components and widgets.Optimising the website for page speed and uptime.Integration/governance of 3rd—party scripts & API's (ie Adobe Analytics, Insider, Google Optimize).Manages environments, releases and deployments.Hygiene, best practices, analytics.Runs A/B tests, optimisations and reports on results.Create experimental prototypes for testing. RequirementsRequirements5 Year's of Experience working in Front-End Web UI DevelopmentStrong experience working on UI development tools and frameworks (HTML/CSS/JS, React JS, WordPress, AEM, etc)Able to design and build and test out various websitesExperienced in website administrationSolid design sensibilities.Able to manage external partners.
Skills

Job description:Build POC prototypes individually and quickly at tech scoping stage of projects Work with other developers during implementation period to meet customer requirement specifications Create and maintain a robust framework to support the apps/web Build front-end interface with focus on usability features, as well as back-end platform Optimization of the apps/web Manage to work on more than one project concurrently Work closely with pre-sales team to translate Read more
requirements/ideas into products/solutions Deliver across the entire app life cycle – concept, design, build, deploy, test, release to app stores and support Keep up to date on the latest industry trends in the mobile/web technologiesRequirements:EducationBachelor's degree and aboveExperienceMinimum 3 years related working experience Proven development experience in web applications A track record of delivering successful consumer products Knowledge of FinTech technologies (such as OCR, Biometrics Authentication) is a plusSkillsFamiliar with Java Spring, Hibernate frameworks Proven record of web services implementation REST, SOAP APIs design and development Web fundamentals like HTML, JavaScript, and CSS CSS pre-processors like Sass or LESS JavaScript frameworks like AngularJS, React Libraries like jQuery or Backbone.js Front-end (CSS) frameworks like Foundation or Bootstrap AJAX Database technologies like MySQL, Oracle, PostgreSQL, and MongoDB Web server technologies like Node.js, J2EE, Apache, Nginx, ISS, etc Write Clear and Detailed Technical Specifications and Documentation Familiar with version control tools (e.g. SVN, Mercurial…)The above information on this description has been designed to indicate the general nature, and level, of the work performed by this position. It is not designed to contain, or be interpreted, as a comprehensive inventory of all duties, responsibilities and qualifications required. Interested candidates may also apply or write in to CS Chua, EA 12C6130/ R1548619 [Click Here to Email Your Resume]. Shortlisted candidates will be contacted for a discussion.
Skills Propine Capital is a fintech startup based in Singapore. We are graduates from Entrepreneur First(www.joinef.com), one of the top startup accelerators globally. We are building infrastructure for institutions to manage their digital assets. Join us to build a decentralised future. We are looking for blockchain engineers to join our Engineering team. The Engineering team is responsible for building world-class decentralised applications to help our customers manage their digital assets Read more
securely. JOB REQUIREMENT Develop and maintain our decentralised applications Implement new features on our applications which serves our customers Integrate our applications to various native blockchains Investigate and resolve discovered defects Write tests to ensure correct functionality Document changes and guides for the applications Collaborate with other team members and stakeholders Setup and maintenance of infrastructure Setup and secure blockchain nodes and application servers Write scripts to automate the deployment of infrastructure Perform regular maintenance on servers and nodes to ensure business continuity On-call rotation for incidents Document steps and processes for the setup and maintenance of infrastructure Provide technical support  Provide technical support for our customers Document solutions for common problems Provide technical support for our operations team to solve operational issues Perform operations Perform operational duties on a rotational basis Document operational processes  Governance and Compliance Follow defined processes to ensure that compliance is met Knowledge on digital assets Keeping abreast of the developments in cryptocurrencies and digital assets Qualifications Bachelor's degree in Computer Science or related 4-6 years of experience in a software role.  Experience in writing applications using Javascript, Ruby on Rails, React & Redux Experience in managing Linux servers Experience programming with Bitcoin, Ethereum or other crypto currencies Good communication skills Self-motivated, able to work successfully as an individual contributor or as a team member Organized with attention to detail; proven ability to conceptualize, plan and execute ideas while providing training and skills transfer to other
Skills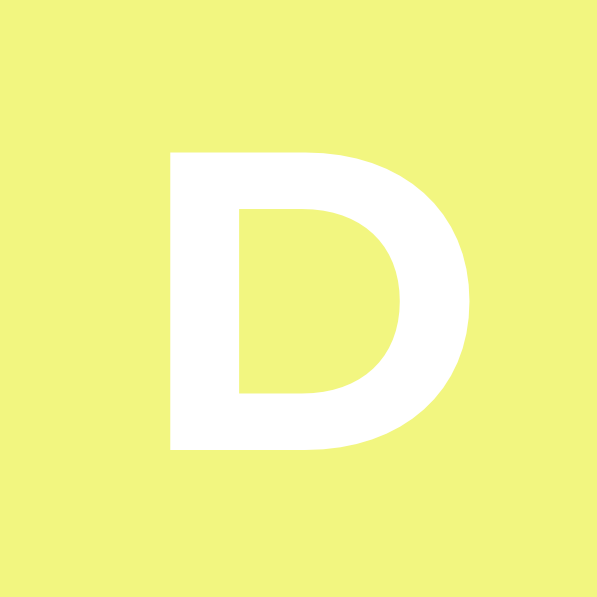 Roles & ResponsibilitiesBusiness FunctionGroup Technology and Operations (T&O) enables and empowers the bank with an efficient, nimble and resilient infrastructure through a strategic focus on productivity, quality & control, technology, people capability and innovation. In Group T&O, we manage the majority of the Bank's operational processes and inspire to delight our business partners through our multiple banking delivery channels.ResponsibilitiesCreating complex, enterprise-transforming applications on diverse, high energy teamsWorking with Read more
the latest tools and techniquesHands-on coding, usually in a pair programming environmentWorking in highly collaborative teams and building quality codeKnowledge in lots of different domains and client environmentsFurnish the business domain deeply and working closely with business stakeholdersRequirementsA Bachelor's degree in Computer Science (or equivalent experience)4 to 9 years of development and delivery experience with Java / J2eeHands-on experience in analysis, design, coding, and implementation of complex, custom-built applicationsDevelopment experience in JAVA (Spring, J2EE, Spring boote)Hands on experience on at least two of the following JavaScript frameworksEMBERJS/REACTJS/ ANGULAR (1.x or 2)/BACKBONE/DOJO/ Spring Framework/ MongoDB/Redis/Riak/ Avro/Json/Bson/Protobuf/ AMQP (Rabbit MQ)/ Cloud Foundry or similar cloud technology.Strong design patterns knowledge.Familiarity with relational databases, preferably MySQL, NoSQL, Oracle, PostgreSQL or SQL ServerExperience working with, or an interest in Agile Methodologies, such as Extreme Programming (XP) and ScrumKnowledge of software best practices, like Test-Driven Development (TDD) and Continuous Integration (CI)Additional experience on developing service based applicationExcellent analytical skills; Proficient in MS Office and able to produce board-level documentationSelf-starter who sets and meets challenging personal targets; Detailed person, with a big picture outlookA Bachelor's degree or higher preferably in Computer Science or IT.
Skills Roles & ResponsibilitiesAbout usPALO IT is an innovation & agile development company. From Design Research to DevOps, we are in the business of end-to-end development of breakthrough digital experiences. As a community of innovators and developers, we also aim at renewing the way organizations operate, promoting sustainable business agility, user-centricity and open collaboration while having fun doing it.Started in Paris in 2009 and with offices in Singapore, Sydney, Read more
Hong Kong, Bangkok and Mexico, we are looking for our next superstar to join our exciting team in Singapore.At PALO IT, our employees are not widgets. They are in the center of all our projects andsuccesses. We offer an exciting and creative working environment, with endless opportunities to develop your skills, travel and take your career to the next level. Get in touch to find out more!Our Vision and ValuesWe aspire to positively impact the world by empowering organisations to harness the power of transformative technology for the greater good.We care about our WorldWe act with CourageWe Share, it's in our DNAWe choose PositivityWe Deliver AwesomenessYour profile & role on the projectYOU: Thrive on challenge. When was the last time you fail? Are curious & always learning. What are you up to right now? Can deal with constant change. When were you last surprised? Have mastered at least one skill of your trade but you're not defined by it. What can youteach us? Can you wear many hats?YOU AGAIN: You will use your talents in software development, application architecture, design thinking and problem solving to help create rapid prototypes and enable the rapid acceleration of ideas. You will have outstanding interpersonal skills and the ability to manage client projects and build a high performing engineering team that consistently exceeds expectations. You will also work closely with project teams and business stakeholders and provide technical expertise that enables innovation.➔Provide full stack expertise to the engineering team and establish best practices on code quality and performance. ➔Lead and mentor engineers to deliver high quality codes and projects. ➔Collaborate with engineers, product managers, and designers to build great applications. ➔Build confidence in our project delivery through automated testing, continuous integration, monitoring, and analytics. ➔Provide architecture-level and code-level feedback for the engineering team. ➔Shepherd technical decision-making process and provide technical roadmap and thought-leadership.RequirementsSTILL YOU: ✔ You are a creative individual with deep technological expertise, business acumen and software development background. You must be able to communicate well with both internal and external parties with a good sense of idealism and pragmatism. ✔ You are endlessly curious , a self starter and able to quickly grasp and understand a wide variety of software environments and solution. ✔ You have done recruitment and have led/mentored an engineering team. ✔ You are interested in designing scalable, reliable and secure softwares using a combination of different languages, frameworks, libraries and technical environment. ✔ You have at least 10 years of hands-on experience in Front-end development (Javascript, AngularJS, ReactJS, Clojurescript, VueJS, MeteorJSetc) and ideally Back end (NodeJS, Ruby, Java, Clojure, Databases etc.), or mobile (Swift for IOS, Android, native or hybrid) development with 3 years of experience in client management . ✔ You like to work in all phases of a rapid product development lifecycle: You are familiar with Agile Methodologies, Scrum, Kanban, and interested in learning more about Design Thinking, Lean Start-up, TDD, BDD, or XP.Your role at PALO ITYou will be invited to take part in R&D works done within our Practices. You will have the chance to assist or be a speaker at must-attend international IT conferences. You will have the opportunity to write articles for our Blog or specialized press. Genuine ambassador of PALO IT, you will present our offers and take an active role in the development of the company.If you like what you just read, we'd love to have a chat with you!
Skills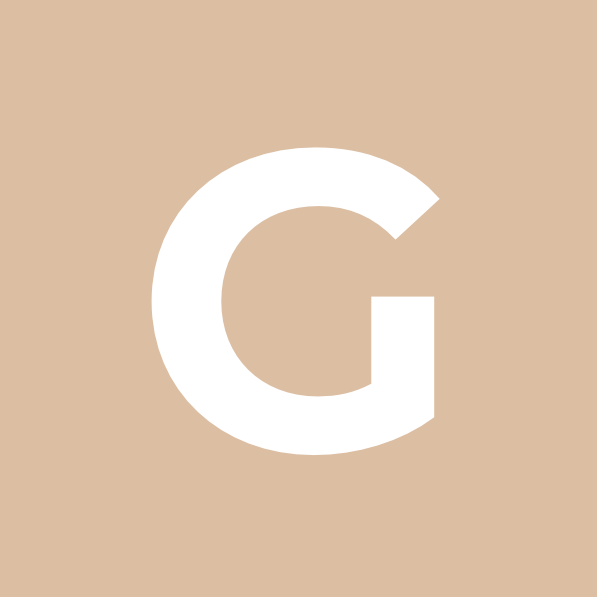 Responsibility: full stack development, improvement, testing, maintenance of new and existing application. Web develop experience with one or more knowledge listed below: python (or any object oriented programming) and/or ASP.NET and good to have knowledge with Web Framework or alike; familiar client site programming with javascript/jquery/angularJS/react.js/angularXRelevant knowledge of development in linux shell script environment and SQL (or RDMS) systemTableau or any other visualization tool skillsetRelevant knowledge of development Read more
in linux shell script environment and SQL (or RDMS) systemQualifications:Requirement: Master, or Degree or Computer Technology, Science, Computer Engineering or Electrical and Electronic is preferred. (Diploma with suitable experience will be considered) with strong programming skill set.Possesses an analytical mind.Attitude: team player, adapt to change, open attitude to continual improvement, learn and contribute. Technology competency
Skills