Sign in or register for a JobTech account.
Jobs that require

redhat

skill Duties and ResponsibilitiesCarry out pre-sales engagement for projects relating to Cloud technologiesDeploy Cloud related projects and provide consultation with regard to the deployment as a Subject Matter Expert (SME)Create technical documentation for the deployment projectsProvide post-sales support services for corrective and preventive maintenanceCarry out technical enablement Requirements Good Diploma or Bachelor's Degree in Information TechnologyAspiring to certify in CISSP/CCSP will be advantageousITIL Foundation will be good to haveKnowledge Read more
in information security technologies in public cloud, CASB and container security is preferredKeen to learn/explore/evaluate new cloud security technologiesAt least 2 years of IT security experienceNetwork/System/RedHat/WindowsknowledgeGood communication and written skillsPositive working attitude will be highly regardedPassionate in information security
Skills About UOBUnited Overseas Bank Limited (UOB) is a leading bank in Asia with a global network of more than 500 branches and offices in 19 countries and territories in Asia Pacific, Europe and North America. In Asia, we operate through our head office in Singapore and banking subsidiaries in China, Indonesia, Malaysia and Thailand, as well as branches and offices. Our history spans more than 80 years. Over Read more
this time, we have been guided by our values — Honorable, Enterprising, United and Committed. This means we always strive to do what is right, build for the future, work as one team and pursue long-term success. It is how we work, consistently, be it towards the company, our colleagues or our customers.About the DepartmentThe Technology and Operations function is comprised of five teams of specialists with distinct capabilities: business partnership, technology, operations, risk governance and planning support and services. We work closely together to harness the power of technology to support our physical and digital banking services and operations. This includes developing, centralising and standardising technology systems as well as banking operations in Singapore and overseas branches.Job ResponsibilitiesResponsible for UNIX OS security configuration / hardening for Linux, Solaris, AIX and HP-UX Operating Systems in accordance with the established Bank's UNIX Security Standards. ØPerform UNIX server takeover and hardening verification processes for Linux, Solaris, AIX and HP-UX Operating Systems. ØConduct Linux server takeover process and security hardening compliance check for Linux (Redhat) ØAssess the security access control for bank-wide UNIX & Linux servers by performing pre-production compliance checking. Periodically conducting user access review for systems and applications. ØAssist in developing and establish access control baseline, processes and procedures to ensure open system environment is properly and accurately secure in accordance with the regulatory, bank and industry standards. ØProvide technical expertise in the area of UNIX & Linux security matters and work closely with Application Development team to establish and develop application access control matrix. ØGrant and assign access privileges based on the approved access control matrix for UNIX & Linux platforms. ØTroubleshoot access and privilege issues. Identify and rectify issues, as well as proper escalation to management. ØProvide appropriate technical guidance and advisory on UNIX & Linux platforms security matters. ØImplementation and administration of System Access Control using SUDO on UNIX & Linux platforms. Job RequirementsMinimally 5 to 8 years exper Knowledge/experience in Big Data technologies will be an added advantage. Firewall Network Engineer under Network Management Professional Experience with VMWare Technologies Experience with CyberArk Technologiesience in a similar role. Be a part of UOB FamilyApply now and make a difference.
Skills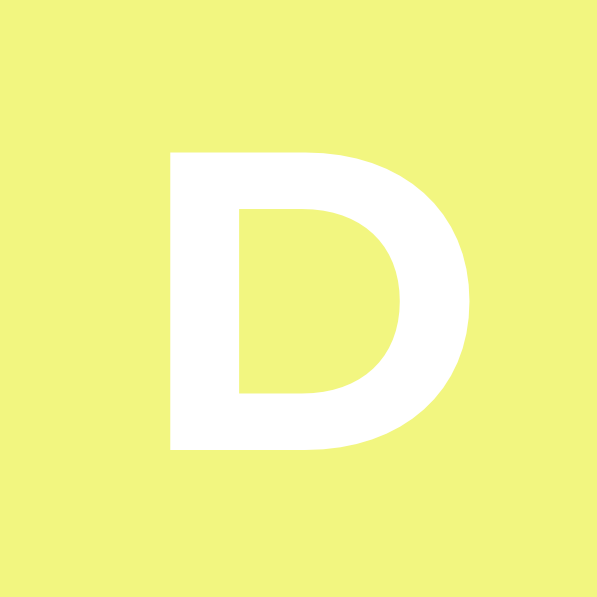 Roles & ResponsibilitiesWhat does it take to develop the highest quality data science product on the market? Equipping every developer and data scientist in the company with the tools they need to test their own code easily, effectively and with fast feedback.As a member of the predictions domain, you'll be directly responsible for the systems that enable customers to use machine learning models to assess risks of loan Read more
applications, control temperatures of manufacturing furnaces, predicting disease outcomes, capturing terrorists, and a huge number of other applications. You will design and implement test tools for our code and reliable, highly scalable distributed infrastructure. The goal is to make predictions easier, more widely available and, of course, trustworthy.We are looking for engineers who are willing to continuously learn, challenge themselves, and apply their knowledge to improve DataRobot's predictions. We value people who are passionate about non-functional requirements testing such as latency, throughput and availability and making services more reliable.Individuals seeking employment at DataRobot are considered without regards to race, color, religion, national origin, age, sex, marital status, ancestry, physical or mental disability, veteran status, gender identity, or sexual orientation.RequirementsPassionate about testing, performance and reliability.Experience in testing distributed systems.Experience in designing and implementing large scale test automation (covering all levels of the test pyramid).Experience in non-functional testing, design and implementation of load test scenarios.Familiar with concepts: Throughput, Latency and Availability.Proficient with Jenkins and CI/CD pipelines.3+ Years experience with Python.5+ Years experience with Linux (Ubuntu, RedHat, or similar).Excellent communication skills (in English).
Skills ResponsibilitiesDesign, develop, simulate and test Vehicle Routing Problem (VRP) algorithms Generate data and incorporate results from simulation into planning Optimise transport cycles and schedules of a mobile robotic fleet Incorporate constraints of refuelling, robot capacityRequirementsBachelor or higher in Computer Science/Engineering or equivalent Minimum 3 years of experience working on real time VRP (Vehicle Routing Problem) problems A solid foundation in computer science, with strong competencies in algorithms, data Read more
structures, objects oriented programming, design patterns, multi-threaded programming, and software design principles Strong programming abilities in C++/Python Experience in developing real-time and distributed systems Experience in operations research/simulation Experience in test-driven development, continuous deployment, and thoughtful application of monitoring and alerting Experience with version control, Git preferred Development and deployment of applications in Linux (Ubuntu/Redhat, etc) Knowledge of Robot Operating System(ROS) and FastRTPS is preferred --Experience in Deep Learning Hands-On experience on any one RDBMS/No SQL Experience in working with DDS Experience using JavaScript frameworks like React, Ember, or Angular Experience with programming for the Web (HTTP, REST, XMLRPC, etc)
Skills

Responsibilities:Responsible for planning, designing, and implementation of network/server infrastructure.Responsible for VMWare, Windows server, backup, PABX, web server, Linux and Azure cloud management (installation and maintenance).Responsible to ensure security of all servers and network infrastructure.Responsible in application deployment to production server.Responsible for managing IT inventoryProvide user training and helpdesk support (PC, printer and phone)Perform network/systems capacity planning and performance tuning.Manage Disaster Recovery Plan for APAC region.Coordinate with vendors to Read more
resolve problems or rolling out new services/applications.Manage any IT infrastructure related projects.Vendor Management and assist the IT Manager to collate APAC IT budget requirement.Requirements:Minimum Diploma/Degree in IT or relevant fields.Minimum 3 years of experience in network, windows server managementHands-on experience on Cisco switches configuration with CCNA certification (preferred).Familiar with networking infrastructureKnowledge in Redhat Linux/Ubuntu system will be an added advantage.Interested candidates please send your resume in Word format to recruit7@tbs.com.sg.We regret that only shortlisted candidates will be notified.Sharmila DamodharanEA Personnel No: R1880243EA License No: 10C5505Transcendent Business Services Pte Ltd
Skills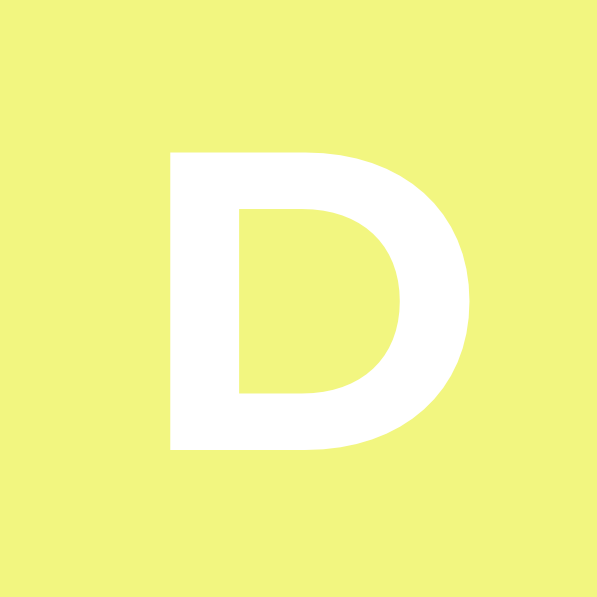 Roles & ResponsibilitiesDataRobot uses a variety of open-source technologies to test, configure, and deploy our infrastructure. We perform tens of thousands of automated tests every month, relying on components including Redis, RabbitMQ, HAProxy, Nginx, Graphite, Grafana, GitHub, Jenkins, AWS, and many more. We value engineers who are familiar with DevOps tools and practices, who do not believe that any problem is too hard, and who are willing and Read more
eager to chase problems down no matter where they lead.Individuals seeking employment at DataRobot are considered without regards to race, color, religion, national origin, age, sex, marital status, ancestry, physical or mental disability, veteran status, gender identity, or sexual orientation.RequirementsA passion for automating everythingA passion for collaborating and tearing down communication silosExperience maintaining large scale infrastructure, 100+ servers minimum5+ Years experience scripting in Bash, Ruby, Python, or similar5+ Years experience with Linux (Ubuntu, RedHat, or similar)3+ Years experience with Docker and/or container orchestration (Docker, Kubernetes, Mesos, or similar)
Skills Roles & ResponsibilitiesBASIC UP TO $4800+VBPASIR PANJANG MRT3-4 YEARS OF RELEVANT EXPERIENCEOur Client Is A Multi-National Logistics and Warehousing Service ProviderResponsibilitiesResponsible for planning, designing, configuration, installation, implementation and maintenance of network/server infrastructure.Responsible for installation and maintenance of VMWare, Windows server, backup, PABX, web server, Linux and Azure cloud management.Responsible to ensure performance and security of all servers and network infrastructure.Responsible for IT inventory, user training and helpdesk support Read more
for PC, printer and phone, and troubleshoot IT related issues.Document and maintain any IT documentation regarding IT infrastructure, procedures, user support issue and resolution.Collaborate and liaise with vendors in resolving problems or rolling out new services or applications.Manage any IT infrastructure related projects.Vendor Management and assist the IT Manager to collate APAC IT budget requirement.Use the ticketing system to resolve issues for users.RequirementsRequirementsMinimum Diploma/Degree in IT or relevant fields.Minimum 3 years of experience in network, windows server management, Linux and firewall including Meraki, Juniper and FortiGate.Hands-on experience on Windows Server 2003/2008/2012, Microsoft Exchange 2010 and Symantec Backup Exec.MCSA/MCSE certification will be an added advantageHands-on experience on Cisco switches configuration with CCNA certification.Familiarity with networking infrastructure, including: TCP/IP, DNS, DHCP, VPN remote access, IPsec, BGP and other protocols.Knowledge in Redhat Linux/Ubuntu system, administrations and management will be an added advantage.Interested applicants may apply by sending in your updated résumé (in MS Word format) to Gordon Ang (EA Personnel Registration No: R1548181)[Click Here to Email Your Resume]or call your friendly Consultant, Ang Kok Wee Gordon (Reg. No.: R1548181), at 6590 9941 for a confidential discussion. or Click the "Apply Now" button at the bottom of the pagePlease include the following for priority processing:Reason for leaving each employmentLast drawn and expected salaryNotice or availability periodWe regret only short listed candidate will be notified.By submitting any application or résumé to us, you will be deemed to have agreed and consented to us disclosing your personal information to prospective employers for their consideration.Ang Kok Wee Gordon (EA Personnel Registration No: R1548181) EA License No: 05C3451 (Achieve Career Pte Ltd)
Skills

Are you the right person we are looking for as our core team player to support our business growth? As part of our Next-Generation ICT Engagement and Consultancy (Thatz 2.0) growth roadmap, we are seeking keen candidates to join us on our journey as we scale towards greater heights. Founded since 1998, Thatz International has now evolved into the Next-Generation ICT Engagement and Consultancy establishment. Thatz 2.0 offers Read more
leading edge ICT & Digital Solutions, as well as, world class Services to organizations, companies or institutions seeking to further their operations or businesses excellence. A BizSafe3 and TAFEP pledge company, Thatz International has been recognized through various achievements such as Singapore SME1000 since Year 2013 and Total Defense Award since Year 2012. The Founder has also been recognized with the inaugural Teochew Entrepreneur Award 2016. Join Thatz now to maximize your true potential to the fullest by excelling in your CAREER! ARE YOU THATZ ONE? ICT Support Engineers (Kuala Lumpur, M'sia) Job Duties:Main contact point to provide IT helpdesk, remote, as well as, on-site technical support for Corporate ICT Infrastructure and End-users. Support and fulfil ICT Operations projects including network security, disaster recovery, and infrastructure enhancements. Administer and support Microsoft Office365, as well as, the email accounts (and boxes). Perform IMACs (install, move, add and change of ICT equipment and software) based on approved service requests and priority assignments. This includes cloning of image and setting up of new PCs/ Notebooks for users. Request (i.e. escalation) for Level 3 chargeable service or support for the backend ICT Infrastructure (such as trouble-shooting or setting up of the Windows Server, Virtual Machine, Firewall and Networking) from vendors, as when required. Perform daily backup processes ensuring data and systems reliability. Assist with training and instruction on technical procedures and security best practices. Create and maintain ICT related documentation. Read and diagnose the system logs on a rotational basis with the rest of the team. Order and restock ICT asset inventory based on analysis of usage and company growth. Support other ICT related projects and school needs, as when required.Job Requirements:Minimum two years of working experience supporting an enterprise IT setup (preferably in a school, SME or Corporate environment). Those with Systems Integrator working experience are welcome to apply. Experience supporting PC, Laptops, Apple hardware and Mobile Devices. Proficient in Windows Active Directory and Windows Server 2008 / 2012 / 2016. Ability to troubleshoot and resolve issues related to Windows 7/10 OS, Microsoft Office 365, Wi-Fi and Apple Macintosh OS. Other technical expertise such as Linux (Ubuntu or Redhat), Virtualization (VM or HyperV), VLAN, VPN, Structured Cabling, Firewall, Access Points, AV, VoiP, Backup & Recovery, AWS and/or Azure will be beneficial. Proven track record working as a productive team member while successfully prioritizing projects and tasks. Able to administer and operate Windows Server and perform Backup/Recovery. MCP, MCSA, CCNA, ITIL Foundation and/or CompTIA+ certification will be preferred. Superb customer service skills with the willingness to work after hours and on weekends when necessary. Ability to self-start, make decisions on your own without direction, display initiative and urgency. Highly analytical with good problem solving skills. Available within a month or earlier. Able to communicate in English, Malay and Chinese (some users are Chinese speaking only).Key objective of this role:To deliver awesome user experience through result oriented yet friendly service disposition ...we call it Thatz Way! Benefits: Compensation Package:Basic Salary H&S Insurance Coverage Annual Leave and Medical Benefits Other BenefitsAs a people developer, we embrace Thatz Delight for:Annual Increment based on your job performance Company events and annual awards Community and sustainability supportAs an advocate for fair employment, we strive to do our best to render objective and merit based considerations for all applications, and we shall communicate with you personally when short-listed. For those who are not short-listed, your profile will be kept for other opportunities where suitable. Best wishes to your job search! Feel free to recommend this position to your friend(s) or relative(s) who may meet our needs and be rewarded. For more information about THATZ and other job listings, please visit: www.thatz.com Please like our Facebook: www.facebook.com/thatz.internationalLinkedIn: www.linkedin.com/company/thatz-international-pte-ltd Our Software Product: www.thatzcontact.com, https://salutensmen.sg and https://yummydurian.com
Skills Roles & ResponsibilitiesABOUT USWelcome to SITA... We lead one of the most exciting and advanced industries on earth. Around the world, nearly every passenger flight relies on SITA technology, almost every airport and airline does business with us, and it's our job to support their operations. As the world's leading air transport IT and communications specialist, we're committed to meeting the demands of the air transport industry around Read more
the clock, every day.Our Vision: Easy air travel every step of the wayWHY SHOULD YOU BE INTERESTED?With us there are no limits for people looking to explore the edges of possibility and beyond. Together, we Go.Far.Challenge: Our people take on some of the biggest challenges in our industry. They aren't afraid to think bigger, work harder and deliver smarter solutions that are continuously transforming air travel.Opportunity: Taking on these challenges opens up a world of opportunities for our people. We make sure they have the chance to develop their skills, explore new horizons and grow their careers on a global scale.Your role will involve:To assure SITA's competitive strength and business growth through the provision of the highest quality technical Service Operations to SITA customers.Perform all Service Operations activities according to SITA standards and procedures, maximizing customer satisfaction by the delivery of first class support activities.To provide the highest level of Service Operation availability, ensuring Systems and Products are properly configured and maintainedTo manage and assist the Service Operations team to ensure service delivery quality is maintained through direct assistance in implementing and improving working processes and procedures.Key responsibilitiesOperationalProvide Service Operations support to internal and external customers in accordance with the terms of the customer contract and Service Level Agreements (SLAs)Ensure the correct functioning and maintenance of all internal and external systems and products serviced by Service OperationsWhen required, act as the customer SPOC and co-ordinate the scheduling of intervention with Customer's, internal resolver groups, and the Service Desk ensuring the highest level of customer services and communications are maintained to resolve the fault and incident within the prescribed SLA.Carry out incident and problem management support to the highest standards and co-ordinate the resolution with the appropriate resolver groupsManage the replacement of faulty equipment through the use of spares, and ensuring the timely replenishment the spare according to prescribed availability and sparing policyTo ensure the Service Operations team adheres to the highest working standards for all incidents and problems by providing guidance, support and direct management.Proactively detect problems related to service and infrastructure operations and delivery services, conduct diagnostics and provide service request ownership to ensure resolution of customer problemsSupport the senior team members in the management, reporting, and co-ordination of day-day tasks during absence of the Lead EngineerCarry out preventive and proactive maintenance of equipment and monitoring of systems and services in accordance with agreed schedules and customer expectationsPerform Change Management, Configurations, Design and Implementation of the supported Product & SystemsManage local suppliers in the provision of services for the SITA Service Operations centres and report on services provided to management.Conducts the analysis, definition, documentation and testing of application & systems enhancementsTo provide onsite support to Users during the cutover of the servicesContinuously identify and document lessons learnt, known errors and operational knowledge for improved servicesWhen/where required, be contactable for escalations and support, on and on-call standby basis during out of office hours.Compliance/IntegrityEnsure shortest restoral times possible, initiating the timely escalations to specialized resolver groups inside and outside SITA, according to the customer contracts, SLAs and monitoring requirementsAdhere to installation guidelines and industry best practices to deliver quality service and infrastructure operationsUse the appropriate tools and equipment to perform the installation, intervention, and repairs in accordance with Service Operations and Delivery guidelines and instructions where providedReport and escalate to the next level those problems which cannot be fixed RequirementsEducation and qualificationsDiploma/Bachelor Degree in Computer Science, Electronic Engineering or equivalent Telecommunications in-country qualification.Unix / Linux CertificationVMWare CertificationITIL Foundation v3 CertificationExperience3 - 5 years IT experience in following technologies:Operating System: RHEL 6/7, RHEL HA ,Windows Data center 2016 with clusteringHardware: HP DL360 Gen 9, DELL R430XD, DELL R730XD / equivalentVirtualization: ESXi, VMWare vsphere 6, VMware vCentre, VMware SRM StandardMQ:MQ v8, MQ IPT, MQ Clustering, IBM License ManagerWeb: Apache Web Server, Apache Tomcat Application ServerMonitoring tools: NagiosXI, NagiosLog, eG Monitoring suiteOther Technologies: RedHat Satellite/ Spacewalk, DHCP, TFTP, Mail, Squid (WEB Proxy),NFS, Active Directory,DNS,NTP,Yum repo, IPA, SysLog serversAirline experience and/or ATI know-howSingapore government security clearance required for successful candidate(Prior security clearance holder will be advantageous);Knowledge and skillsApplication support in previous roles including health checks, restarts, Problem investigation in error logs, Fault reporting, Fault recreation on Staging EnvironmentMonitoring tools administrationPerform Incident, Problem, Change management for hardware, softwarePerform application release managementPerform preventive maintenancePerform root cause analysis when requiredJAVA Debugging, Scripting Languages: PERL, BASH , PYTHONWork with 3rd party vendors to fix the HW issues including replacements when neededPerform Backup & restoreInvolve in DC Failover TestingAbility to organize the activity of a team and to take ownership of issues until resolutionAbility to act as a Team lead in his/her absenceProvide assistance to Technical Service Manager, Client Service Manager with reporting when requiredProfession CompetenciesITIL and service management practices and procedures. Six Sigma AwarenessApplications SupportService Infrastructure/PlatformsService Management ProcessTechnical CommunicationProduct/Solution KnowledgeCustomer Focus.Results Orientation.Teamwork.Ability to effectively prioritize tasks in a high-pressure environmentIf you apply we will carefully review your fit against the position criteria and feedback to you. If your profile does not meet the criteria, we will retain your profile as an active applicant for future consideration.Thanks for your interest in SITA
Skills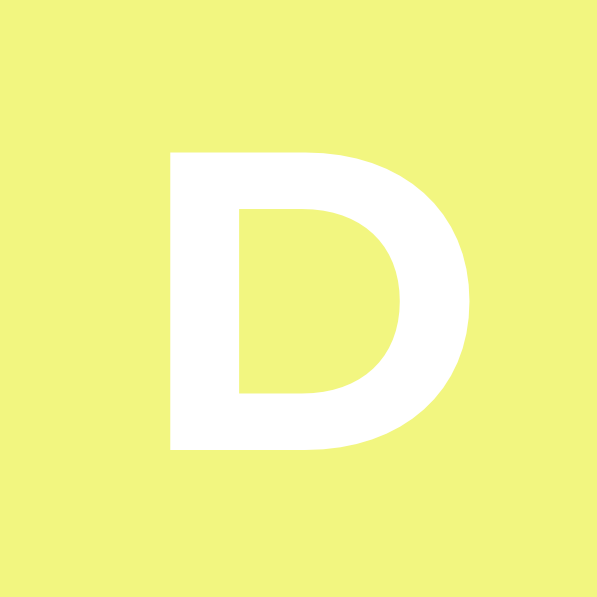 Roles & ResponsibilitiesDataRobot uses a variety of open-source technologies to test, configure, and deploy our infrastructure. We perform tens of thousands of automated tests every month, relying on components including Redis, RabbitMQ, HAProxy, Nginx, Graphite, Grafana, GitHub, Jenkins, AWS, and many more. We value engineers who are familiar with DevOps tools and practices, who do not believe that any problem is too hard, and who are willing and Read more
eager to chase problems down no matter where they lead.Individuals seeking employment at DataRobot are considered without regards to race, color, religion, national origin, age, sex, marital status, ancestry, physical or mental disability, veteran status, gender identity, or sexual orientation.RequirementsA passion for automating everythingA passion for collaborating and tearing down communication silosExperience maintaining large scale infrastructure, 100+ servers minimum2+ Years experience scripting in Bash, Ruby, Python, or similar2+ Years experience with Linux (Ubuntu, RedHat, or similar)1+ Years experience with Docker and/or container orchestration (Docker, Kubernetes, Mesos, or similar)
Skills