Sign in or register for a JobTech account.
Jobs that require

redis

skill Excellent career development opportunitiesAttractive salaryThe EmployerOur client is Asia's leading media organisation, engaging minds and enriching lives across multiple languages and platforms.The company's core business is publishing of newspapers, magazines and books in both print and digital editions. It also owns other digital products, online classifieds, radio stations and outdoor media.The JobOur client is seeking a technologist who has both technical and soft skills, has done application development Read more
using PHP and/or Java before working in a DevOps environment. This person must have a penchant for learning and applying the latest technology and best practices, has good knowledge of ElasticSearch, Linux and AWS, has a healthy desire to automate everything and the ability to quickly resolve development and operations issues.You will work collaboratively with software engineers and system administrators to deploy and operate their systems hosted on-premise and in the cloud. You will manage their ElasticSearch clusters, help to automate and streamline their operations and processes, setup and maintain tools for deployment, monitoring and operation and help to troubleshoot and resolve issues in their dev, quality assurance and production environments.The ProfileYou have at least 5 years experience including solid experience using PHP and/or Java to build web applications.You possess solid expertise in in setting up & managing ElasticSearch clusters, nodes and index data.You have strong experience in setting up and using Git/Github, BitBucket, Jenkins, Docker, Ansible, Kubernetes, AWS, Redis, Jira, Confluence, Linux, analytics and monitoring tools such as New Relic, Dynatrace, Grafana, ELK.Strong knowledge of designing and building CI/CD for web and native mobile applications.Good experience working in an agile environment. Experience working in agile product teams is a bonus.Solid understanding of release strategies that minimize or eliminate application downtime.Solid understanding of how HTTPS request flows through various network layers including Verizon CDN and Varnish Web Cache.Knowledge of Vanish Command Line (VCL).
Skills
Job DescriptionDrive solution design, implementation of Alipay payment products and platform capabilities, with the integration and localization into Ant's SEA local partner wallet platform. Bringing together the technical, functional and operational aspects of a solution to achieve business objectives. The scopes include:1. Participate in business requirement discussion, understand local partner's current systems, and work out end to end integration solution.2. Design and develop high volume, low latency server Read more
side applications in the context of mission critical, distributed systems to ensure high availability and high performance.3. Participate the review at system analysis, development, integration and testing stage to ensure overall solution is aligned with no gap.4. Support continuous improvement by post-implementation analysis, production issue investigation and business result tracking. 5. Co-work with local partner tech team for mid to long term architecture planning and upgrade.6. Co-work with local partner to improve development process efficiency and better technology risk management.Job requirements1. BS/MS degree in Computer Science, Engineering or related subjects.2. 5 to 10 years experience in OOAD, design patterns, with good product & business sense.3. Proven hands on experience and profound insight in core Java, Java EE platforms and Spring framework. Deep experience in C++ and its related web containers, application servers may also be considered.4. Excellent knowledge of Relational Databases, SQL and ORM technologies (JPA2, Hibernate, etc.). Experience in NoSQL DB, e.gl, MangoDB, Redis is a plus.5. Good understanding and expertise in distributed system/architecture design (SOA, micro services, restful, etc.) and experiences in building scalable, fault tolerant distributed transaction systems6. Familiar with FINTECH technology, solid understanding of the payments industry, and experience in large scale payment/e-commerce related domains is an advantage7. Good communication in English (oral/written) is a must, Mandarin or Southeast Asia language speaking is a plus. Able to explain complex technical solution in layman's term to non-technical business and product users. 8. Result oriented, adaptive and ability to embrace changes. Strong in multi-tasking and perform well under pressure.
Skills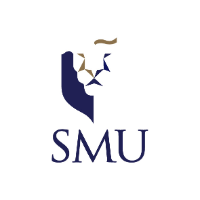 Roles & Responsibilities COMPANY DESCRIPTIONSingapore Management University is a place where high-level professionalism blends together with a healthy informality. The 'family-like' atmosphere among the SMU community fosters a culture where employees work, plan, organise and play together – building a strong collegiality and morale within the university.Our commitment to attract and retain talent is ongoing. We offer attractive benefits and welfare, competitive compensation packages, and generous professional development Read more
opportunities – all to meet the work-life needs of our staff. No wonder, then, that SMU continues to be given numerous awards and recognition for its human resource excellence.RESPONSIBILITIESGather requirements from project partners through discussions and correspondenceDevelop, design and implement research prototypes and test-bed systems to achieve project requirements targets, as well as to showcase the centre's analytics capabilitiesShowcase Living Analytics Research Centre's (LARC) projects at events or conferencesAssist other researchers to collect and extract relevant data for research pruposesRequirementsBachelor/Master in Computer Science/Engineering or relevant disciplinesGood knowledge of Databases, Data Mining, Distributed Computing, Operating SystemsProficient in at least one or more of these programming languages: Java, Python, C#, C++, CExperience in the following technologies is an advantage:ElasticsearchApache StormRabbitMQRedisMySQL, PostgresqlTomcat, NodeJS, Apache, Nginx and XamppLinux Environment (CentOS 6.x, Ubuntu 14.x), Bash ScriptingVirtualization (VMWare, KVM, Vagrant, Docker)GPU Computing and Deep LearningSelf-motivated and able to carry out tasks independentlyExcellent team player and possess strong inter-personal skills
Skills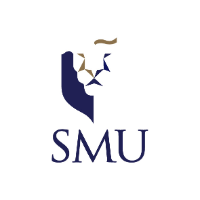 Gather requirements from project partners through discussions and correspondence Develop, design and implement research prototypes and test-bed systems to achieve project requirements targets, as well as to showcase the centre's analytics capabilities Showcase Living Analytics Research Centre's (LARC) projects at events or conferences Assist other researchers to collect and extract relevant data for research pruposesQualificationBachelor/Master in Computer Science/Engineering or relevant disciplines Good knowledge of Databases, Data Mining, Distributed Read more
Computing, Operating Systems Proficient in at least one or more of these programming languages: Java, Python, C#, C++, C Experience in the following technologies is an advantage:Elasticsearch Apache Storm RabbitMQ Redis MySQL, Postgresql Tomcat, NodeJS, Apache, Nginx and Xampp Linux Environment (CentOS 6.x, Ubuntu 14.x), Bash Scripting Virtualization (VMWare, KVM, Vagrant, Docker) GPU Computing and Deep LearningSelf-motivated and able to carry out tasks independently Excellent team player and possess strong inter-personal skills
Skills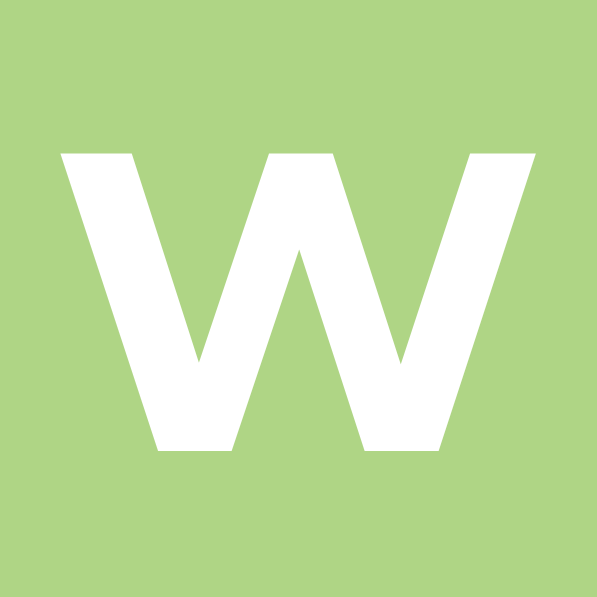 Roles & ResponsibilitiesWorldQuant develops and deploys systematic financial strategies across a variety of asset classes and global markets. We seek to produce high-quality predictive signals (alphas) through our proprietary research platform to employ financial strategies focused on exploiting market inefficiencies. Our teams work collaboratively to drive the production of alphas and financial strategies – the foundation of a sustainable, global investment platform. Technologists at WorldQuant research, design, code, Read more
test and deploy projects while working collaboratively with researchers and portfolio managers. Our environment is relaxed yet intellectually intense. Our teams are lean and agile, which means rapid prototyping of products with immediate user feedback. We seek people who think in code, aspire to solve undiscovered computer science challenges and are motivated by being around like-minded people. In fact, of the 600 employees globally, approximately 500 of them code on a daily basis. WorldQuant's success is built on a culture that pairs academic sensibility with accountability for results. Employees are encouraged to think openly about problems, balancing intellectualism and practicality. Great ideas come from anyone, anywhere. Employees are encouraged to challenge conventional thinking and possess a mindset of continuous improvement. That's a key ingredient in remaining a leader in any industry. Our goal is to hire the best and the brightest. We value intellectual horsepower first and foremost, and people who demonstrate an exceptional talent. There is no roadmap to future success, so we need people who can help us create it. Our collective intelligence will drive us there. THE ROLE: WorldQuant is seeking an exceptional individual to lead the design and implementation of large-scale, complex software systems. The candidate is expected to work closely across teams within WorldQuant as a hands-on leader. A successful candidate will possess an in-depth knowledge of design patterns, software architecture and design principles and how to implement them. He/she should be familiar with common technologies used in distributed systems as well the use and maintenance of database systems. The candidate must have strong knowledge of Python 3 and associated libraries. The engineer needs to constantly write unit tests and document all code. This person should have a solid understanding of the development process pipeline, practicing effective code version control, as well as Continuous Integration and Deployment. Most importantly, the candidate must be pro-active and adapt quickly to changes in the underlying software system and hardware infrastructure.RequirementsWHAT YOU'LL BRING:  Degree in a quantitative or technical discipline from a top tier institution  6+ years of experience as a developer with experience in developing distributed systems; demonstrated experience mentoring and guiding junior members of the team  Capable of mentoring and guiding junior members of the team who have had less experience in developing software systems  Demonstrated ability to program in Python (working knowledge of Numpy, Pandas, Django and Asyncio) and developing cluster-based applications on Linux/Unix platforms; familiarity with scripting languages  Working knowledge in various database and messaging technologies such as SQL, Redis, Kafka, Cassandra etc.  Possess a strong mathematical background to better understand the quantitative environment and more effectively translate business requirements into software solutions  Familiarity with technologies related to distributed systems such as Kafka, Redis, ZooKeeper, Mesos and Kubernetes  Experience using relational (MySQL etc.) and NoSQL (Cassandra, MongoDB)  Exceptional communication skills in both verbal and written form  Excellent problem solving abilities and judgment with strong attention to detail  Mature and thoughtful, with the ability to operate in a collaborative, team-oriented culture  Motivated by the transformational effects of technology-at-scale
Skills

Roles & ResponsibilitiesOur client a large media organisation in Singapore is looking out to hire a DevOps Engineer.You will coordinate with software engineers and system administrators to deploy and operate systems hosted on premise and in the cloud. You will manage ElasticSearch clusters, help to automate and streamline operations and processes, setup and maintain tools for deployment, monitoring and operation and help to troubleshoot and resolve issues in Read more
dev, qa and production environments.Requirements3+ years of working experience using PHP and/or Java to build web applications.4+ years of experience in setting up & managing ElasticSearch clusters, nodes and index data.5+ years of experience in setting up and using Git/Github, BitBucket, Jenkins, Docker, Ansible, Kubernetes, AWS, Redis, Jira, Confluence, Linux, analytics and monitoring tools such as New Relic, Dynatrace, Grafana, ELK.4+ years of experience in designing and building CI/CD for web and native mobile applications.4+ years of experience working in an agile environment. Experience working in agile product teams is a bonus.Solid understanding of release strategies that minimize or eliminate application downtime.Solid understanding of how HTTPS request flows through various network layers including Verizon CDN and Varnish Web Cache.Knowledge of Vanish Command Line (VCL).Ability to work among multiple teams and communicate effectively to both technical and non-technical teammatesWillingness to learn and apply new technologies and skills
Skills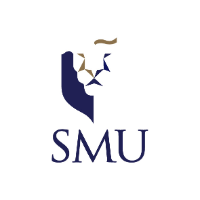 Roles & Responsibilities COMPANY DESCRIPTIONSingapore Management University is a place where high-level professionalism blends together with a healthy informality. The 'family-like' atmosphere among the SMU community fosters a culture where employees work, plan, organise and play together – building a strong collegiality and morale within the university.Our commitment to attract and retain talent is ongoing. We offer attractive benefits and welfare, competitive compensation packages, and generous professional development Read more
opportunities – all to meet the work-life needs of our staff. No wonder, then, that SMU continues to be given numerous awards and recognition for its human resource excellence.RESPONSIBILITIESGather requirements from project partners through discussions and correspondenceDevelop, design and implement research prototypes and test-bed systems to achieve project requirements targets, as well as to showcase the centre's analytics capabilitiesShowcase Living Analytics Research Centre's (LARC) projects at events or conferencesAssist other researchers to collect and extract relevant data for research pruposesRequirementsBachelor/Master in Computer Science/Engineering or relevant disciplinesGood knowledge of Databases, Data Mining, Distributed Computing, Operating SystemsProficient in at least one or more of these programming languages: Java, Python, C#, C++, CExperience in the following technologies is an advantage:ElasticsearchApache StormRabbitMQRedisMySQL, PostgresqlTomcat, NodeJS, Apache, Nginx and XamppLinux Environment (CentOS 6.x, Ubuntu 14.x), Bash ScriptingVirtualization (VMWare, KVM, Vagrant, Docker)GPU Computing and Deep LearningSelf-motivated and able to carry out tasks independentlyExcellent team player and possess strong inter-personal skills
Skills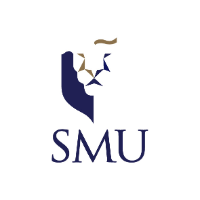 Gather requirements from project partners through discussions and correspondence Develop, design and implement research prototypes and test-bed systems to achieve project requirements targets, as well as to showcase the centre's analytics capabilities Showcase Living Analytics Research Centre's (LARC) projects at events or conferences Assist other researchers to collect and extract relevant data for research pruposesQualificationBachelor/Master in Computer Science/Engineering or relevant disciplines Good knowledge of Databases, Data Mining, Distributed Read more
Computing, Operating Systems Proficient in at least one or more of these programming languages: Java, Python, C#, C++, C Experience in the following technologies is an advantage:Elasticsearch Apache Storm RabbitMQ Redis MySQL, Postgresql Tomcat, NodeJS, Apache, Nginx and Xampp Linux Environment (CentOS 6.x, Ubuntu 14.x), Bash Scripting Virtualization (VMWare, KVM, Vagrant, Docker) GPU Computing and Deep LearningSelf-motivated and able to carry out tasks independently Excellent team player and possess strong inter-personal skills
Skills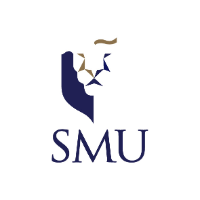 Roles & Responsibilities COMPANY DESCRIPTIONSingapore Management University is a place where high-level professionalism blends together with a healthy informality. The 'family-like' atmosphere among the SMU community fosters a culture where employees work, plan, organise and play together – building a strong collegiality and morale within the university.Our commitment to attract and retain talent is ongoing. We offer attractive benefits and welfare, competitive compensation packages, and generous professional development Read more
opportunities – all to meet the work-life needs of our staff. No wonder, then, that SMU continues to be given numerous awards and recognition for its human resource excellence.RESPONSIBILITIESGather requirements from project partners through discussions and correspondenceDevelop, design and implement research prototypes and test-bed systems to achieve project requirements targets, as well as to showcase the centre's analytics capabilitiesShowcase Living Analytics Research Centre's (LARC) projects at events or conferencesAssist other researchers to collect and extract relevant data for research pruposesRequirementsBachelor/Master in Computer Science/Engineering or relevant disciplinesGood knowledge of Databases, Data Mining, Distributed Computing, Operating SystemsProficient in at least one or more of these programming languages: Java, Python, C#, C++, CExperience in the following technologies is an advantage:ElasticsearchApache StormRabbitMQRedisMySQL, PostgresqlTomcat, NodeJS, Apache, Nginx and XamppLinux Environment (CentOS 6.x, Ubuntu 14.x), Bash ScriptingVirtualization (VMWare, KVM, Vagrant, Docker)GPU Computing and Deep LearningSelf-motivated and able to carry out tasks independentlyExcellent team player and possess strong inter-personal skills
Skills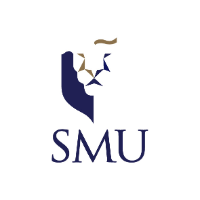 Gather requirements from project partners through discussions and correspondence Develop, design and implement research prototypes and test-bed systems to achieve project requirements targets, as well as to showcase the centre's analytics capabilities Showcase Living Analytics Research Centre's (LARC) projects at events or conferences Assist other researchers to collect and extract relevant data for research pruposesQualificationBachelor/Master in Computer Science/Engineering or relevant disciplines Good knowledge of Databases, Data Mining, Distributed Read more
Computing, Operating Systems Proficient in at least one or more of these programming languages: Java, Python, C#, C++, C Experience in the following technologies is an advantage:Elasticsearch Apache Storm RabbitMQ Redis MySQL, Postgresql Tomcat, NodeJS, Apache, Nginx and Xampp Linux Environment (CentOS 6.x, Ubuntu 14.x), Bash Scripting Virtualization (VMWare, KVM, Vagrant, Docker) GPU Computing and Deep LearningSelf-motivated and able to carry out tasks independently Excellent team player and possess strong inter-personal skills
Skills