Sign in or register for a JobTech account.
Jobs that require

regulatory compliance

skill

Duties and responsibilities
Accounting services including reconciliation, cash flow, month/year end closing and year-end audit schedules for clients.
Preparation of financial reports in compliance with Financial Reporting Standards and tax (If required)
Able to work in teams and support the Manager in meeting targets.
Attend and facilitate (as appropriate) all status meetings, client meetings and client calls.
Able to communicate effectively with departments and clients to ensure a timely completion of work.
Other ad-hoc duties or assignments
Requirements
Degree in Accountancy/ACCA/CPA/CA or equivalent
Minimum 3 years of accounting experience, including experience in the related fields.
Meticulous, Good analytical skills.
Able to work under pressure and tight deadline.
IT Savvy and knowledge of accounting software required.
Can work independently with minimum supervision
Results driven!
Skills

Responsibilities:
Troubleshoot as level 2/3 issues on Windows laptops, Desktops & Macbook, analyse recurring issue root cuase & create preventive actions
Create automated deployment of Windows & Apple Mac
Automate windows client machine deployment using Intune / Windows MDT /
Configure enterprise range security tools & techniques – Bitlocker encryption Symantec endpoint protection, Data loss prevention and threat protection tools
Design, deploy and manage SCCM infrastructure for pathing, software delivery and compliance
Document technical troubleshooting efforts in ticketing system and Knowledge Management Systems
Advanced troubleshooting of Office 365 tools & Cisco VPN

Required Skills/Qualifications:
Degree in science / technology / engineering
Minimum 4 years of IT experience
Window 7, Windows 10 advanced administration and troubleshooting skills
MCSE with desktop infrastructure / enterprise devices & apps / server infrastructure is an added advantage
Configuring and troubleshooting skills for SCCM deployment and infrastructure, Symantec end point protection, Active Directory GPO, Intune and Office 365
Scripting skills – DOS Batch, PowerShell, VB script or equivalent
Basic knowledge on IIS and SQL server
Interpersonal skills with ability to work with heterogeneous teams

Skills
The Company
A new start-up with operations in both Hong Kong and Singapore and was recently set up by experienced and senior ex-Citi investment bankers with a view to providing advisory services to corporates and financial institutions in Asia on a broad range of topics from private capital and financing solutions to investments in funds and other structured assets sourced both in Asia and beyond.
Looking to hire an analyst to perform the following tasks:
Carry out research of specific products, companies, markets, sectors and relevant accounting standards or regulations to assist on specific transactions
Call and arrange meetings with clients on a regular basis both in Singapore and beyond for presenting transactions. Over the medium term, take on coverage of specific clients in Singapore.
Prepare powerpoint presentations and other materials for client pitches and follow-ups
Run analysis, computations and modelling on Excel as required
Provide general assistance on various initiatives and transactions that the wider team are pursuing.
Develop an interest in and understanding of key financial products and techniques, with strong analytical skills
Qualifications & other skills
Strong academc track record with at least a Bachelors degree from a reputable Singapore University in Economics, Accounting or other finance related subject.
Must be numerate and analytical with good understanding of financial mathematics
Must be proficient on Microsoft Office (Word, Powerpoint, Excel, etc).
Knowledge of key developments in accounting standards (eg IFRS 9 and 17) and specific regulations would be an advantage
Fluent in Mandarin (spoken and written) or other language strongly preferred
Must be a self-starter with flexibility, drive and energy given the company is a start-up and there will be a steep-learning curve.
Must be comfortable in diverse social environments given the interaction with a diverse client base.
Location and working hours
The role will be based in Singapore but there may be occasional travel in Asia (principally to Hong Kong)
Office location is in Orchard
Skills Responsibilities:Evaluate cloud application requirements and make architectural recommendations forimplementation, deployment and provisioning of applications on AWSProvide best practices' guidance on the architectural design across multiple applicationsIdentify and define technical requirements for an AWS-based applicationUtilize and deploy network, storage and database services in AWS environmentRecommend best practices for building secure and reliable applications on the AWS platformConduct deep dive discussions on AWS architectural principles, AWS global infrastructure, networktechnologies related Read more
to AWS, Security features and tools that AWS provide and relate to traditionalservicesInvolve in AWS Migration in re-hosting, re-platform, re-factor, re-architecting applications to AWSCloud, database migration, Applications Optimization to scalable cloud design patternsAny other ad-hoc duties as required or assignedRequirements:Bachelor Degree or Diploma in Information Technology/Computer ScienceMinimum of 2 AWS Associate Certifications or AWS Architect Professional CertificationsAt least 3 years of experience in Amazon Web ServicesAt least 3 years of hands-on experience in the designing and deploying of cloud architecture on AWSHands-on AWS experience with at least 2 implementations / 2 migrations in enterprise scaleenvironmentPossess AWS Cloud experience in the following areas:AWS Cloud Strategy including application assessment, migration strategy and planning, CloudOperating Model and designAWS Cloud Security Architecture and Compliance, Third-Party security tools and platforms,KMS and CloudHSM, Inspector, Macie, IAM policies and roles, Shield and WAFEAP No.: R1766065EA Licence No.: 95C5411
Skills
$1,600 - $2,200 a month*Core Responsibilities:*Set up jigs, fixtures and tooling required for machining.Operate manual and CNC Lathe, VTL and Milling machines.Perform in-process inspection on machining parts using precision gauges and micrometers.Comply with engine manuals, technical data and work instructions for all machining operation.Initiate and suggest continuous improvement ideas to improve process, productivity and quality.Perform Total Productive Maintenances.Maintain good housekeeping practices on machines and in work area.Comply with Read more
safety rules and regulations during course of duties.Perform other related duties as assigned.Qualifications: NITEC / Technical Certificate in Mechanical / Precision Engineering or equivalent.At least 2 – 7 years' machining experience in Precision Engineering / Metal / Aerospace environment.Must be able to operate manual and CNC Lathe, VTL and Milling machines.Good knowledge in machining processes and able to read and understand blueprints with Geometric Dimension & Tolerance (GD&T) and is able to use standard measuring instruments.Strong attention to detail, ability to multitask and possess good communications skills.Able to perform rotating shift (7.30am to 4.48pm or 7.30pm to 4.48am).Job Type: Full-timeSalary: $1,600.00 to $2,200.00 /month
Skills $2,300 - $2,600 a monthPermanentJob Description:The role is predominantly to provide student support services that meet the needs of the students so as to create an environment conducive for students.To provide student support services that meet the needs of the students so as to create an environment conducive for students.This encompasses a range of tasks from student admission and enrolment, as well as programme administration.The incumbent is also Read more
expected to be conversant with the relevant EduTrust requirements and to ensure compliance in all the processes.Job Requirements:Diploma qualification and abovePreferably with working experience in Private Education industry / knowledge of EduTrust certification. Mature and able to manage stress. Pleasant dispositionCustomer service oriented. Able to project a professional image, neat and clean Organised, an eye for details and able to follow SOPsPreferably able to start work soonJob Types: Full-time, PermanentSalary: $2,300.00 to $2,600.00 /month
Skills

Act as a focal point for the Change Management process within assigned account enforcing Change Management policies and rules. This includes:Lead timesClosure of records That backout and Contingency Plans exist Impact statements are defined Data quality Test plan is in place Changes can be traced to an initiator Appropriate approval has been given Change checklists have been completedEnforcing the process within the assigned account through use of Technical Read more
Review Board or change meetings. Chair Technical Review Board or change meetings, prepare agendas and minutes where appropriate. Approval or rejection of all changes Conduct Post Implementation Reviews to investigate issues and escalate where necessary. Identifying the need for improvement to the Change Management process. Coordinating technical assurance of changes as required. Manage / escalate process issues. Ensure process compliance in line with IBM corporate guidelines. Participate in annual compliance checks. Define authority levels for process participants on assigned account. Ensure that work instructions are kept up to date. Identify areas of the business that do not conform to the Change Management process. Highlight problems and issues requiring escalation (to the Manager, Change Management).Identify change trends and communicate to Manager, Change Management. Keep up to date with internal and external business changes. Assist with training in particular change tool when required. Report on Change process compliance via RCA and PIRs on all failed changes. Ensuring the change has been technically assured - Reported through RCA and PIRs on all failed changes. Ensure that data and reports are retained and accurate to meet account audit requirements. Be contactable during business hours and required to carry an IBM supplied mobile phone.Qualification 3 years experience as a change coordinator / manager, chairing CABs with client, vendors and own organization. Blues –Jazz level experience. Applied and mastered skill levels against expertise assessment role of SDM –specific to change management Must be analytical and decisive. Must be assertive Must be self motivated. Strong written and verbal communication skills. Ability to understand technical concepts. ITIL 3 Basics Strong background in the IT industry. Operations (Mainframe / Midrange) preferably. Desktop skills Network concepts Strong leadership and team skills. Project Management Skills. Comprehensive understanding of IBM Australia business and organisational structure.
Skills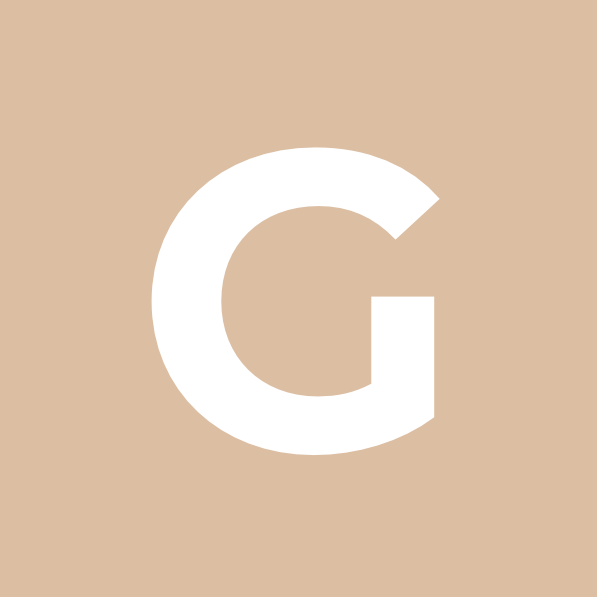 $3,800 - $4,000 a monthPermanentA well-established marine company located in Tuas is seeking an Accountant on permanent position. Applicant must have experience with JDE and Project Accounting.Benefits:S$ 4000 per monthVariable Bonus, depends on Company's performanceS$ 500 per annum for outpatient medical reimbursementInsurance covered for: Group H&S, Group Term Life, Group PA and Workmen Compensation Insurance14 days annual leave14 days medical leaveOther leaves as per MOM regulationsWorking hours, 5 Read more
days per week. Mon-Fri 8 am to 5:30 pmRequirementMin Diploma in accountingMust be familiar with Project Accounting and JDEExperience in handling full set of booksMin 2 or 3 years relevant experienceSingaporean onlyResponsibilitiesHandles full sets of accountsPerform month end closing/consolidation/intercompany/reconciliation/preparation of annual and monthly financial statements/audit schedules/management accounts/handle year-end Audit and tax compliance matters.Liaise with Auditor & Tax Agent.Preparation of monthly consolidated accounts, quarterly and year end results announcement to SGX-ST and ensure compliance with Singapore FRS and other statutory requirementsBe responsible for any other duties being assigned by the SuperiorFor more openings, please visit www.gasoil.com.sgJob Types: Full-time, PermanentSalary: $3,800.00 to $4,000.00 /monthExperience:accounting: 1 year (Required)JDE Software: 1 year (Required)Location:Singapore (Required)
Skills
Financial• Leads a team of Financial Protection Specialist (FPSs)• Manages productivity of the team, providing coaching and motivation to the staff to achieve product sales targets• Build rapport and relationships with referral partners to garner active referral support for the teamService / Compliance• Supervises the team in delivering a consistent quality customer experience• Ensure that FPSs embrace bank prescribed sales methodologies in their sales and service activities • Read more
Manages operational risk and ensure that the Bank's operational standards and requirements are adhered to.• Ensure that FPSs are also well trained and observe all operation risk management laid-down procedures and that the team achieves satisfactory Audit ratingsPeople• Be a role model for FPSs in embracing and displaying Core Values of the Bank• Provide effective communications and feedbacks to and from the team.Reporting\:• Direct reporting to a Cluster Manager in Branch Banking• Matrix reporting to Head FPS, Branch BankingLI-SS • At least 4 years' relevant working experience in the banking and financial services industry with a strong track record in financial product sales • University degree• Excellent interpersonal, communication and analytical skills • Effective management skills with strong leadership qualities• Possess initiative, drive and ability to work independently as well as in a team
Skills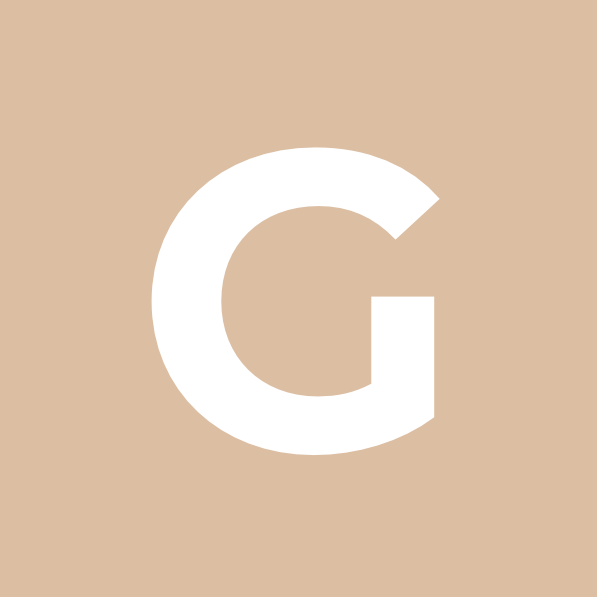 Job Description:Oversee and lead the Safety team & sub-contractors in the implementation of company's safety systems at sites Liaise closely with Site Operations Staff, Project Managers, Clients, and Consultants etc on all safety and health issues Assist the Project manager in accident reporting and investigations as well as tool box meeting and all safety matters execution Attend WHS meetings, audits, inspections and close up issues pertaining to safety Read more
matters etc Coordinate and maintain records of site safety orientation, daily toolbox meetings Ensure safe work practices are adhered to by all parties in the daily site activities Conduct safety inspections to ensure compliance to prevailing MOM regulations Any other duties and responsibility as assignedJob Requirement:Advanced Certificate in Workplace Safety and Health by WDA or BCA is required as a Safety Coordinator The candidate should have 3 years of experience in oil & gas industry. Supervise Workplace Safety & Health in Process Plant / oil/petrochemical Industry safety course for Supervisor (OPISCS), Should have experience in Exxon mobile or Shell projects is preferable.No. Of Vacancy: 05 Nos Working Hrs: 5.5 Days
Skills