Sign in or register for a JobTech account.
Jobs that require

relational database

skill
Job responsibilities:Work with vendor to implement and maintain MES systems to support business initiatives Gather and analyse user requirements, and prepare functional specifications Develop test case, execute SAT and UAT with users Provide training to users Perform proof-of-concept equipment data acquisition (training is provided) and hand over to software development team to implement production/process metric auto data acquisition software Co-ordinate with other IT units in the department to Read more
provide value added support services Work effectively at different levels within project teams Continuously measure, propose enhancement opportunities and improve processes to achieve higher operation efficiency Troubleshooting data issues as related to manufacturing processJob requirements:Diploma / Degree in Information Technology or Equivalent Prior manufacturing work experience is a must Knowledge of MES systems and manufacturing process Experience with database tools and relational data flows Knowledge of computer hardware and software applications (i.e.: Microsoft Word, Excel, PowerPoint, Windows, etc.) at an intermediate or advanced level Well developed multi-tasking capabilities and able to work under pressure Strong communication skills Knowledge of software development lifecycle / formal processes in software development is a plus Experience in BI tool is a plus
Skills Roles & ResponsibilitiesHands on Design, Development & Support of web applications (UI rich) on Java/J2EE stack. Use Best practices, Design, Build & Support. Interact with Business System Analysts to deliver applications meeting Business Objective.RequirementsMust have a strong passion for technology, attitude for learning and a commitment for excellence. Minimum 5+ years of strong hands-on experience with UI Technologies & Frameworks like JavaScript, AJAX, JQuery, AngularJS, Bootstrap, JQuery Read more
UI, D3/High Charts/any Charting framework, Html5, CSS3, JSON, MVC, XSLT. Minimum 5+ years of hands-on development experience with Java (6.0/7.0), related technologies. Good exposure to J2EE frameworks and tools including Play Framework (REST), WS-* stack, Maven etc. Experience in writing high performance Apache Storm topologies is a MUST. Experience with web servers & application servers such as Tomcat. Strong understanding of design patterns and best practices in Java/J2EE platform including UI, Application & Frameworks development. Strong Experience/Knowledge on Data modeling (RDBMS, XSD, JSON), Database/XML interaction & SQL. Experience developing with latest versions of RAD IDEs like Eclipse. Exposure to Agile Methodology and ready to take work in more Agile. Highly Desirable: Highly desirable to have experience interfacing with Cassandra using Datastax API. Highly desirable to have experience interfacing with Apache SolrBigdata skill,Skill Sets,Content Management,Python ,SCALA
Skills Roles & ResponsibilitiesReporting to the CIO, this role in an integral part of the Data Science team. We are looking for experienced Data Scientists to work on and lead complex data analysis projects using standard modelling and data transformation approaches as well as Lynx's proprietary graph analysis system. You should be comfortable working with very large data sets residing in different data stores in disparate formats. The role Read more
requires the candidate to be strong with hands-on implementation as well have the potential to move fast onto a high growth career trajectory. RequirementsRequirements ● Industry experience in data mining and/or data science● University degree in a technical field (Mathematics, Statistics, Economics, Computer Science or Engineering)● Strong probability theory and statistics knowledge● Knowledge of some statistical tools.● Ability to write programs in some programming language (e.g. R/Python) - software engineer skills to designand implement complex software systems is NOT needed, butthe candidate is expected to be able to write simple code to prototype and test analytical ideas● Good problem-solving skills● Knowledge of RDBMS systems (Oracle, Teradata, MySQL etc.)● Excellent verbal and written communication skills● Some leadership experiences● Fluency in English● Willingness to travel - Up to 50% travel across the region will be requiredDesirable● Experience in Big Data ● Experience in data science or analytics
Skills Work within a leading employer in the IT Services industry Work alongside & learn from best in class talent Excellent Career Development OpportunitiesThe Employer Our client is a Fortune 500, end-to-end IT services company helping clients harness the power of innovation to thrive on change and guide their digital transformation journeys. As a result of their impressive growth, theyare looking to hire a Java Developer to support their Read more
Public Sector practice. The JobCreate information solutions/modules by developing, implementing and maintaining Java based components and interfaces Develop new applications that serve existing software systems / further develop current software Maintain existing prototypes and scripts Ensure technical designs are in compliance with specifications Design and implement unit & integration tests Contribute to team meetings, provide code documentation and other inputs to technical documents Support continuous improvement by investigating alternatives and new technologies and presenting these for architectural review.The Profile2 or more years of experience writing code using languages such as (but not limited to) J2EE, Java, PL/SQL Hands-on experience with Java Struts, Spring and Hibernate framework Experience of one or more full SDLC for enterprise projects Experience in Agile Development environments Experience in Application Servers like WebSphere will be an advantage Good understanding of modern software development methodologies (Object) Good understanding of Software Testing methodologies, scripting and tools Good Understanding of RDBMS databases such as Oracle Having relevant certifications will be added advantagePlease apply for this role using the following link: https://snaphunt.com/jobs/63166950
Skills

Roles & ResponsibilitiesRole Description:The Professional Services Consultant has good deep understanding of Accuity's Fircosoft solutions and the compliance arena. The Professional Services Consultant will participate in the implementation of solutions internationally in Tier1 to Tier3 clients and will lead projects for those financial institutions. This individual will be responsible for all phases of the clients' projects including preparation, implementation, configuration, data review, training and handover to other teams.Travel:The Read more
Professional Services Consultant will be required to travel within the APAC region and potentially globally depending on the project needs.Key Responsibilities:Project Management:Ensures work is well defined, changes to requirements are managed, issues arising are tracked and dealt with in a timely fashion, customer satisfaction is attended to throughout the engagement.Prioritizes own and team's work. Anticipates consequences of actions, potential problems and opportunities for change.Oversees the planning, development and installation of Fircosoft products to meet the clients' business needsProvides leadership in project situations especially during customer crisis.Organises project workshops and agrees project objectives.Makes sure that all the aims of the projects are met.Makes sure the quality standards are met.Updates and maintain information on all company databases and systems, including billing, expenses, resource bookings and full project history.Uses the provided tools to keep track of people and progress and report it accordingly.Keeps senior managers and clients up to date with progress and resources necessities.Communicates with the Product team when needed.Shares lessons learnt within the team and department and provide internal trainingFunctional Analysis:Shows a good understanding of compliance and sanctions risk management, relating it to product and service within the firm.Understands customer use cases and requirements and in turn apply best practices for those customer implementations.Investigates and analyses client business activities and processes to make them more efficient and compliant through the use of Fircosoft solutions.Understands and assists in the implementation of various Sanctions requirements.Performs the functional customization of the solution.Organises and executes deep business focused health checks and audits for clients.Actively participates in external and internal trainingTrains the end users.Assists during presales RFI/RFP processes, answering to compliance requirements.Implementation:Delivers, installs and configures of all Fircosoft applications to specified requirements and provide technical training and transfer of knowledge.Is a technical expert in Accuity's Fircosoft products.Has a very good knowledge in third party software interfacing with Fircosoft solutions.Determines the types of products and services required by clients.Troubleshoots customer issues during implementation.Aids with the development of strategies for the improvement of implementation process, services and standards.Maintains strong client relationships through regular close contact which includes regular face-to-face meetings, telephone and email communications.Organises and executes deep technical and product health checks and audits for clients.Interacts with the Sales and Pre-Sales teams, including communications with prospects and the tendering and demonstration process.Assists during pre-sales RFI/RFP processes, answering to technical requirements.Assists in maintaining the correct level of Helpdesk Support when required.Owns and coordinates quality reviews – escalating issues appropriately and prioritising remediation activities.Tracks incidents through incident tracking system.Ensures proper hand over to the support.Business Relationship:Works closely with other teams to collect data and assess the current situation.Supports sales efforts to grow the business.Keeps knowledge up to date of the Sanctions market and meet training targets. RequirementsBusinessUniversity or Bachelor's degree or equivalentProject Management skill and experienceMS Office expertise, including PowerPoint skillsTechnicalKnowledge of Unix and WindowsKnowledge of RDBMS & SQL relationship databaseKnowledge of IBM MQ – queueing systemConfiguration of Webservers: WebSphere, WebLogic and Apache Tomcat – at least one.Experience with Swift and other banking format is a plusKnowledge of Three Tier architectureExcellent troubleshooting skillsLanguagesEnglishMandarin speaking and writing is a strong plus as you may be required to work with China based clients.InterpersonalHighly motivated and inquisitiveNaturally pro-active with great sense of initiativeTeam player & Client focusedExcellent-analytical skills-communication and presentation skills-organisational, time management and planning skillsDesirableMinimum 2 years of technical implementationExperience in a multinational and multi-cultural environmentAffinity or experience with Compliance, CFT (Counter-Financing of Terrorism), AML (Anti-Money Laundering), or KYC (Know Your Customer)Understanding of financial industry and knowledge of payment standards (SWIFT, SEPA, etc)Knowledge of Business Intelligence tools (Business Objects, etc) is a plusExperience in a multinational and multi-cultural environment
Skills

Roles & ResponsibilitiesParticipate in product functional reviews, sprint ceremonies, and documentationImplement automation testing solution using Behavioural Drive Development (BDD) Frameworks like Cucumber/ Calabash or JBehaveWrite automated test scripts / cases for Functional and APIBuild test automation infrastructure and automate test casesEnsure tests are running in Continuous Integration (CI) model and moving towards Continuous Delivery (CD) goalEngineering dashboards to provide insights into test cycles RequirementsMinimum 6 years of experience Read more
in testing or development using any of the languages like Java, Python, Ruby RSpec etcExperience in developing test cases by using Junit/TestNG/Selenium and its WebDriversDevOps experience preferredStrong knowledge in RDBMS and experience writing SQL scriptsStrong working knowledge in Unix/Windows Operating systemStrong understanding of Cloud based application deployments and troubleshootingStrong working knowledge of Build tools like Jenkins or BambooKnowledge of Source Control Management, coding standards, code reviews, build processesBackend automation with tools such Eclipse, Maven (projects management), Java, REST-based frameworkExperience with Docker and cloud platforms (AWS, Azure), Kubernetes, cloud log services (Sumologic, Splunk), cloud application monitoring tools (AppDynamics, NewRelic) is a plusExperience in using Jmeter or any other load testing tool is plusExcellent problem solving, analytical skills and technical troubleshooting skillsClarity and precision in verbal and written communicationFamiliarity with software development life cycles and agile programming methodologiesBS in Computer Science, Computer Engineering or similar technical degree; advanced degree a plus
Skills What You'll Do You will be part of Cisco's Corporate Strategy Office (CSO) working on state of the art innovation, cultivating and capturing new opportunities at lightning speed. You will join an internal startup team within the CSIG developing an Enterprise Blockchain solution. You will work through the whole software development process with a lightweight Agile approach and use the latest tools and processes with a strong focus on software Read more
quality. Who You'll Work With Our Corporate Strategic Innovation Group (CSIG) is a high-energy, motivated team that shares a real passion for all-things innovation. This includes our Innovation Centers, which are located around the world, where disruptive talent comes together to explore, discover, and develop groundbreaking solutions to take on customers' toughest challenges. CSIG is responsible for the exploration of new technologies, which includes Blockchain, drones, cognitive computing, AR / VR and other areas of interest. Your main responsibilities will include: Actively working on state of the art Blockchain technology as part of an internal start-up team Analysis, design and implementation of distributed applications and Enterprise Blockchain solutions Developing breathtaking, maintainable code, with test driven CI/CD development Who You Are You are an outstanding engineer who will join in on the sprint that takes us from prototype to MVP. You are looking for a rare and well-thought-out opportunity that will bring an extraordinary piece of work to your portfolio. Do you have a passion for hacked stuff on the blockchain? Or maybe you own some BTC? Your qualifications for this role are: A degree in Computer Science / Mathematics or equivalent work experience in a field utilizing the same subject matter 6-10 years experience as an application software or full stack or back-end developer RESTful API experience and messaging system experience Experience building applications using following or similar languages: React, Node JS Proficiency in HTML, CSS and Javascript Experience with RDBMS or NoSQL databases DevOps experience: configuration management, containers, virtualization, continuous integration and hands on experience of Github/Gitlab, Rancher, Docker Knowledge of server-less architecture would be a benefit Understanding of Algorithms and Data Structures Unix environment and Bash scripting Strong experience of cloud infrastructure like Amazon Web Services (AWS), Microsoft Azure, Google Cloud. Ideally some experience of developing distributed apps and smart contracts in Blockchain frameworks such as Hyperledger or Ethereum Our Desired Skills are: Ability to think and operate as an extraordinary teammate Very strong interpersonal and communication skills (written and verbal) Able to learn complex technologies quickly, work in a fast-paced, team-centered environment
Skills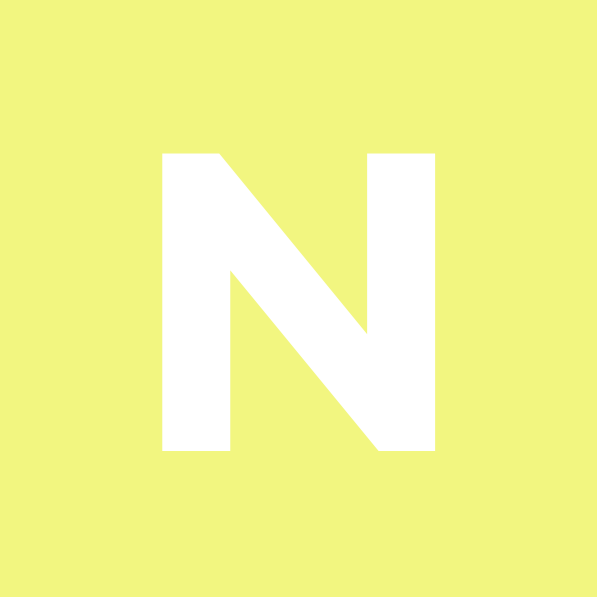 The selected candidate will join us as Lead Software Developer in innovating and developing Web application software and Portal for our client in Singapore and the region. He / She shall own the solution and will be involved in leading the design and end-to-end development of software applications and portal, thereafter providing application maintenance support on the developed application. As a senior, he / she shall also be Read more
responsible to train and develop team members as well as providing guidance to them during project implementation. Job Scope Lead the gathering of user requirements with client. Develop business and functional specifications. Lead in the design and development of software applications and Portal. Perform on-going maintenance support and enhancement to the deployed solutions. Lead in the design and development of change requests, new features as well as maintain existing code, with well-documented comments and other supporting materials for both the deployed solutions. Be at the forefront of technology to innovate and commercialize new IT Security solutions. Requirements 1-2 years experience in leading a 2-3 member team. 3-5 years experience in application development, system integration and commercial, enterprise level IT development. Exceptional analytic and problem solving skills. Love problem solving and able to think out of the box. Knowledge in Java, Dot Net and software development patterns and practises. Knowledge in ASP.NET, PHP and other open source web development technologies. Knowledge / experience in relational database (Oracle, MS SQL, MySQL) Love to play with technologies. Enjoy software development. Have a knack in exploring, deploying, breaking down and understanding the engineering design in technologies. Strong tenacity with a Never-Say-Die attitude. Strong interpersonal communications skills. Shows attention to detail. Capable of handling high stress environment. Independent and self-starter with minimal supervision.
Skills About UOBUnited Overseas Bank Limited (UOB) is a leading bank in Asia with a global network of more than 500 branches and offices in 19 countries and territories in Asia Pacific, Europe and North America. In Asia, we operate through our head office in Singapore and banking subsidiaries in China, Indonesia, Malaysia and Thailand, as well as branches and offices. Our history spans more than 80 years. Over Read more
this time, we have been guided by our values — Honorable, Enterprising, United and Committed. This means we always strive to do what is right, build for the future, work as one team and pursue long-term success. It is how we work, consistently, be it towards the company, our colleagues or our customers.About the DepartmentThe Audit function is an independent internal audit team that provides objective assurance and consulting to improve and add value to the Group's operations. We help the Group achieve its strategic objectives by adopting a systematic and disciplined approach towards evaluating and improving the effectiveness of risk management, control and governance processes.Job ResponsibilitiesUnited Overseas Bank ("UOB") is seeking talented individuals for an Audit Analytics role within our Audit group. The candidate should have strong analytical skills and thinking with sound business acumen, experienced in project management, programming and analytical background with desire to proactively drive superior outcomes through usage of scientific approach and business intelligence tools. Group Audit Innovation and Decision Science (IDS)Group Audit IDS team champions the innovation by improving the innovative capability of audit function. It facilitates the innovation process to achieve greater effectiveness and efficiency in terms of improved audit coverage, quality and business impact. It also leads and drives cross functional programs and projects as well as driving decision science adoption. Besides, IDS team leverages data science by applying statistical approach and technology advancement to gain insights so as to enhance audit findings and recommendations. Job Role The role is mainly responsible for data analytics support for a large part of Group Audit (GA), to uplift the data analytic capabilities of the audit function and establish the infrastructure/ tools/ data to facilitate the innovative process for auditing. It requires analytical capabilities and skills to manage and analyze large data to draw actionable insights. Also, excellent coordination and collaboration with internal and external stakeholders is essential to avoid working in silos. Experience in using analytical tools (such as SQL, SAS, R, Python), visualization tools (such as Qlik, Tableau). Experience working with Hadoop environment and big data technology is preferable. Job ResponsibilitiesPartner with audit teams to identify the control weaknesses through analyzing large data files from various systems and understanding the business processes Develop sustainable and re-usable algorithm and data analytics models/programs to improve the audit efficiency and coverage Understand GA's strategy and audit analytics roadmap in order to determine innovative solutions to support its implementation Collaborate with internal and external stakeholders to support GA innovation and decision science development Assist the lead to drive sector-wide and cross functional programs and projects Identify new market spaces and facilitate ideas generation Develop and maintain dashboards and data marts to facilitate continuous auditing Research, design, develop, analyze and suggest new innovation and decision science concepts/ methods to be applied to enhance GA processes, including automation Leverage data science by applying statistical approach and technology advancement to gain insights so as to enhance audit findings and recommendations. Drive interdisciplinary approach to problem solving by supplementing data science with business perspective Participate in developing the data analytics and governance framework for GA Provide training to audit staffon how to develop and execute audit analytics programsJob RequirementsBachelor's degree holder preferably related to Data Analytics, Statistics, Accounting/ Audit, Computer Science, Business Management or Information System. Related qualification and certifications (such as CPA, ACA, CFA, CIA, CISA) are a plus At least 5 years of relevant experience in audit/ business/ risk management/ programming/ software development/ data management or advanced analytics such as Decision Trees, Logistics Regression and/ or other various Machine Learning algorithm Practical experience of development and execution of analytics to assess control environments in internal/ external audit or risk management function Practical experience with data analysis/mining tools (e.g. SAS, R, Python) and database system (e.g. SQL Server/Oracle or other RDBMS platform) Familiarity with data management and Hadoop platform would be a plus Strong practical knowledge and hand-on experience in data analysis/mining and visualization tools Good understanding on new and emerging data analytics technologies and tools Proven track record of high performance in previous roles Ability to work well under pressure to meet tight deadlines and cope with change and diversity in a fast-paced environment Excellent verbal, written communication and interpersonal skills, able to work effectively in a team environment with strong partnering and influencing skills Enthusiastic, self-motivated and willing to take personal responsibility and accountabilityBe a part of UOB FamilyApply now and make a difference.
Skills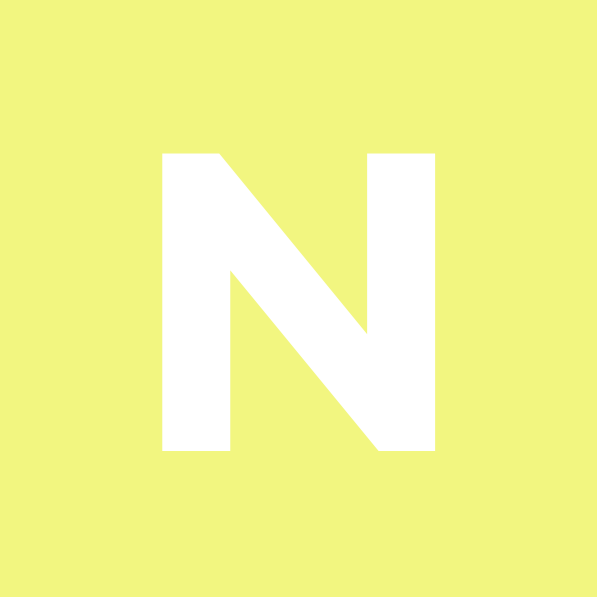 The selected candidate will join us as Associate Technology Consultant in innovating and developing Security middleware products and deploying leading edge Security solutions for major clients in Singapore and the region. For the selected hires we will personally hand-held and mentor them through a structured system of OJT, and impart our skills to groom them into our pioneer leaders and innovators. Job Scope Deploy and integrate commercial IT Security solutions Read more
in client's premises. Perform on-going maintenance support and enhancement to the deployed solutions. Innovate, design and develop IT Security solutions and middleware to integrate with commercial and 3rd-party IT Security products. Design and develop new features as well as maintain existing code, with well-documented comments and other supporting materials for both the middleware solutions and commercial deployed solutions. Be at the forefront of technology to innovate and commercialize new IT Security solutions. Requirements 0 - 1 years experience in system integration and commercial, enterprise level IT development. Exceptional analytic and problem solving skills. Love problem solving and able to think out of the box. Knowledge in Java, Dot Net and software development patterns and practises. Knowledge in ASP.NET, PHP and other open source web development technologies. Knowledge / experience in relational database (Oracle, MS SQL, MySQL) Love to play with technologies. Enjoy software development. Have a knack in exploring, deploying, breaking down and understanding the engineering design in technologies.
Skills