Sign in or register for a JobTech account.
Jobs that require

reliable

skill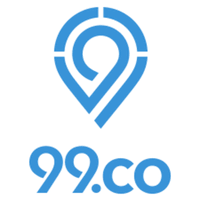 99.co is looking for a Data Analyst to join our diverse team of people who are passionate about taking the real estate industry properly into the age of technology through innovation and a desire to solve its multitude of challenges.

A numbers person, a communicator and a storyteller all in one, the analyst would partner closely with the product team to identify new opportunities and translate data to useful and actionable insights; steering and guiding the company in making an effective product and business decisions.

What you'll do:
Take ownership in delivering prompt, accurate and reliable data analysis in your area of ownership
Partner closely with product and business teams on strategic deep dives, plan data metrics, and ad-hoc data requests
Identify, analyse, and interpret trends or patterns in complex data sets
Source and analyse consumer and agent behaviour data to help us improve existing algorithms
Partner with business leads to understand, predict and provide solutions for the respective teams' data needs
Locate and define new process improvement opportunities
Taking lead on projects, as needed.
What you are/have/will be:
2-3 years of working experience in a Business Intelligence or Analytics role is highly preferred, exceptional fresh graduates will be considered
Proficiency in SQL is a must
Familiarity with Python and R is a +
Ability to embrace both the charms of individuality and teamwork
Strong critical thinking with the ability to organise and prioritise data requirements and needs from business stakeholders in a logical manner
Detail oriented and able to work efficiently in a fast-paced team environment
Excited in learning new technologies and translating data into business solutions
Detail-oriented or someone who reads everything and will paste an html peace character somewhere in your application ;)
Skills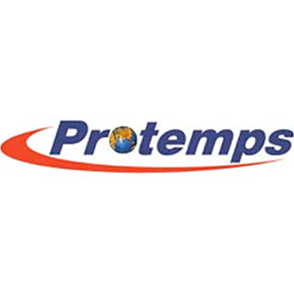 Roles & ResponsibilitiesOur client is a dynamic, international entrepreneur education company seeking a smart and reliable Senior Client Relations executive to join our team. The key responsibilities are updating client information on our CRM platform and managing client communication. You will also be required to provide administrative support to the Global Mentoring Manager.Skills and Experience RequiredExperience dealing with team and clients at an international levelExcellent time managementAbility to Read more
multi-task over different projectsAttention to detailBackground in updating reports with financial informationGood written and verbal communication skillsIndependent worker who is able to take initiative and works well in a team RequirementsBachelors Degree in any disciplineProficient in Microsoft Office and PowerPoint3 years experience in a similar capacity in a Multi-National CompanyOther InformationProject is until March 31, 2019Salary - $2000Interested applicants may send CV to [Click Here to Email Your Resume]We regret to inform that only shortlisted applicants will be notified.
Skills Audio Visual Engineer [Up to $3000][Ubi]Working location : Ubi Working hours : 9am – 6pmAbout the company: My client is a well known local company, with 20 years of experience in the Audio Visual industry. They are currently looking for an Audio Visual Engineer to assist on daily responsibilities.Responsibilities :Perform onsite fault diagnosis and coordinate and liaise with product suppliers to resolve technical product issues related to video Read more
conferencing and audio-visual integrated solutions Perform offsite fault diagnosis to confirm the fault with support from product suppliers and liaise with operations for Return Materials Authorisation (RMA) cases Provide 24-hour standby telephone services (on rotational basis), in line with SAV's service commitment to customers at all times Prepare and submit timely, intelligible and accurate service reports, detailing steps of diagnosis and remedy action Maintain an updated individual fault record of assigned tickets and prescribed next action Escalate technical issues to manufacturer when the complexity of issue(s) exceed(s) the individual's capacity; approach internal specialists for technical advice when needed Provide technical advice and Engineering support to customersPreventive MaintenancePrepare preventive maintenance checklist prior to onsite visit Undertake reliable scheduled preventive maintenance and corrective actions on customers' equipment Submit accurate and detailed service forms and preventive maintenance checklists to Customer Service Officer on a daily basis Escalate technical issues to manufacturer when the complexity of issue exceeds the individual's capacity; approach internal specialists for technical advice when neededCommissioning and Engineering SupportBe part of the Commissioning Team, as and when required, to ensure effective transfer of technical knowledge to provide Post-Sales services to the customer Analyse tasks, resolve problems encountered and provide feedback and suggestions to superiors for future enhancement and knowledge sharing with the Post-Sales team Provide Engineering Support for Paid Services Sales, including the provision of standby support services, fault diagnosis and repair services. Provide Pre-sales support for Services Sales, including the conduct of site surveys to assess for contract renewal and new contracts, and tallying the goods/ equipment specified in the Bill of Materials (BOM) against those found onsiteRequirements :Basic knowledge of audio (e.g. equalisation, dynamics processing) Experience in professional audio products (e.g. mixer, speaker systems, audio processing) Knowledge of at least one of basic programming (e.g. Extron, Creston, AMX) Programming and configuration of DSP (e.g. BIAMP, Clear-One, QSC) Knowledge of at least one digital audio protocol (e.g. Dante, Cobranet, AVB) Audio cable termination knowledge Basic knowledge of video equipment (e.g. TV, projector) Basic computer networking Basic knowledge of video cables and connectors (e.g. HDMI cable, VGA cable, SDI cable,) Basic knowledge of video equipment (e.g. TV, projector) Basic knowledge of video signal (e.g. aspect ratio) Knowledge of at least one digital video protocol (e.g. H.264, H.323, MPEG, EDID) Graphic knowledge (e.g. RGB colours, YUV, sub-sampling) Configuration of video wall, streaming systemInterested candidates, kindly apply through the Apply Now button or email your resume to: [Click Here to Email Your Resume] Ken Ho Recruitment Consultant Kenneth Ho Qian Tat – R1879958 ScienTec Consulting Pte Ltd (ScienTec Personnel) | 11C5781 *We regret that only shortlisted candidates will be notified. **By submitting any application or resume to us, you will be deemed to have agreed & consented to us collecting, using, retaining & disclosing your personal information to prospective employers for their consideration.
Skills

Roles & ResponsibilitiesHandle General Administrative Duties such as calls directing, data entry for submission to authorities, agencies etc.Purchasing functions such as RFQ, Issuance of Purchase Orders, liasing with customers & vendors both local and overseas.Arranging deliveries to customer.Handling payments for vendors and from customers.Other duties assigned by Supervisor/Manager.Key personal attitudes:Courteous & CheerfulReliable & ResponsibleCommitted & MeticulousLong term working relationship RequirementsMin. ITE or O Levels or equivalentMicrosoft Office Skills Read more
a must.Able to start work in short noticeExperience in performing submission work to SCDF, MOM & SSG advantageousAble to communicate in English and Mandarin.
Skills
The Technical Analyst will be working in the Technology Command Centre (TCC) and assist for all preventive and recovery technical issues. The Technical Analyst is required to work closely with Commander and take ownership of issues till resolution.ResponsibilitiesProvide technical assistance to Technology Command Centre and operation teams.Perform preventive measure and monitoring to ensure system is in healthy and stable state.Conduct performance analysis, tuning, automate system operation, capacity planning Read more
& performance management.Troubleshoot and drive system recovery. Escalate problems with actual or potential impact to problem management. Must be proactive and possess a sense of urgency during service recovery.Ensure the supportability of the Database.Track and drive patch management & software upgrades to ensure continuous supportability.Establish adequate monitoring to ensure efficient and reliable service delivery.Provide operational excellence and skills on Database.To support 18x7 shift work (6\:30am to 11pm). Requirements Degree in Computer Science or any IT-related disciplineAt least 5 years of relevant working experience in database administration and supportExperience in Oracle 8i/10g/11g/12cExperience in SQL Server 2000/2005/2008/2012/2014/2016Experience in Oracle Data Guard/Real Application Cluster(RAC)Experience in SQL Server Clustering/Replication/Mirroring/AlwaysOnExperience in troubleshooting, diagnose and recover from database issuesExperience in performance monitoring and tuningExperience in IBM DB2, Sybase and Teradata are added advantage including open source databases such as MariaDB, PostgreSQL and Mongodb.Knowledge in Windows/IBM AIX/Solaris/Linux is an added advantageSelf-motivated and drivenGood interpersonal, analytical and problem-solving skillsGood communication skills and able to work independently with minimal supervisionBanking experience is an added advantageLI-TK
Skills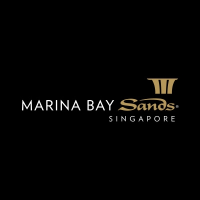 JOB SCOPETo ensure that all documents or parcels received by courier into the building are delivered promptly and that the recipient signs for safe receipt. Handle postings and collections of documents & parcels to and from the Post Office. Handle all internal and external documents in a prompt & accurate manner. Provide consistent & reliable service to the Company. Protect the document/parcel and ensure that the delivery reach Read more
the receiver in good order. Purchase urgently required items for the Company when required. Ensure that all information such as time, destination, receiver and senders are clearly stated on the consignment note/delivery order. Conform to Singapore Driving Laws. Respect traffic/road instructions.Perform special assignments as required by superior. Observe Department's Standard Operations Procedures. To work towards the company mission and vision, to meet customer satisfaction and exceed expectation each time and every time for return patronage. Able to drive / ride company vehicles for operations purposes when required.JOB REQUIREMENTSPossess a valid Singapore Driver's license with 1 year of local driving experience and be familiar with the roads, organizations and places in Singapore preferred. Be familiar with the roads, organizations and places in Singapore. Be willing to work any day of the week and shift, long hours when necessary. Work in fast-paced, busy, and somewhat stressful environment. Meet the attendance guidelines of the job and adhere to Department and Company policies. Get along with fellow Team Members/other Departments and work as a team. Beware of safety, be careful on the road. Mature in disposition, and have a well groomed, professional appearance. Maintain physical stamina and proper mental attitude while dealing effectively with guests, management, team members, and outside contact while working under pressure and meeting deadlines. Must be able to move freely about the offices to perform duties as required. Must be able to response to visual and aural cues.
Skills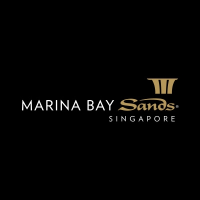 Provide professional secretarial services and meeting room facilities to both internal and external guests according to department's standards JOB SCOPEEnsure that excellent service is provided to customer in a prompt, friendly and courteous manner Ensure excellent copying, printing, document and other services offered at the Business Centre To be equipped with relevant product operating knowledge of the various IT systems and office machines Always strive to meet and Read more
exceed customers' expectations and satisfaction with prompt and reliable services Perform administrative and secretarial roles, where required for Business Centre Manager Assist in the overall management of Centre's operations including opening and closing procedures Provide general secretarial support to the clients Deal with enquiries via walk-ins, calls and email Maintain an updated inventory of all items related to Business Centre and ensure requisition of equipment, merchandises and supplies in a timely manner while observing standard operation procedures Observe Department's Standard Operation Procedures Provide a coverage and serve as a backup for Department Administrative Ensure a smooth running of the Centre and its day-to-day operations Assist in coordinating department events Prepare quotation for meeting rooms enquiries Prepare quotation for meeting room enquiries Perform cashiering duties during the shift Meeting room set-up and clearing/set-up and turnover of meeting rooms Maintain th cleanliness of the working area and be involved in energy conservation Update Business Centre's daily and monthly revenue and prepare report accordingly Perform special assignments as required To work towards the company mission and vision, to meet customer satisfaction and exceed expectation each and every time for return patronage Cross training at Mail Centre and to assist when neededJOB REQUIREMENTSPleasant personality and able to communicate with guests Able to multi-task and work in a fast-paced environment Able to work under minimal supervision Competent in Microsoft Office skills A team player and customer service oriented Excellent verbal and written communication skills Experience in or related industry is an advantage O levels/Diploma or equivalent
Skills Roles & ResponsibilitiesManage and expand Cash Management client base, businesses and profitability of Singapore branch by activerly pitching E-Banking, Transactional, Forex and Deposits products, sole and or in coordination with coverage colleagues. Identify cross-selling potential in other business areas and handover to relationship manager and/or product specialist.Act as a local business coordinator and manager for the implementation of Cash Management Products in Singapore Branch, ensuring the strategic enhancement Read more
of Cash Management Channels according to Unicredit Group projects and strategies in order to pursue better business automation and improve Bank capabilities to meet customer expetations.Identify and create business requirements to enhance Cash Management Products and solutions to meet client's needs. Work in team with various stakeholders such as IT, accounting, compliance, in order to deliver such Projects.Be particularly familiar with Ebanking processes and implementation in order to facilitate the ongoing migration to Global ebanking. Manage client onboarding, future product development and improve interaction capabilities with client's ERP.Interact proactively with core countries and European Corporate Customer team to facilitate Asian Multinational Clients and Financial Institution Groups Relationship Managers promoting European business to respective customers, by providing information and support on European Cash Management products for their pitching activity. RequirementsGood knowledge of Cash Management products for banks and relevant interaction with Customer ERP and Treasury Systems.Detailed knowledge and expertise on E-Banking product management. Ability to run demos to customer, assist on customer implementation and supply advanced support on complex interaction with ISO formats and banking systems.Client-oriented approach with a sharp focus on profit generation for the bank and long term customer satisfaction.Ability to work in team and to understand and cope with project management activities on own products.Ability to establish excellent interpersonal relationships both with clients and with colleagues at work;Self-confident and self-motivated personality, reliable, excellent communication skills, international mind-set.Bachelor Degree or Professional qualification in related field is recommended.Fluent in English and good command of Italian or German a plus.
Skills
The Technical Analyst will be working in the Technology Command Centre (TCC) and assist for all preventive and recovery technical issues. The Technical Analyst is required to work closely with Commander and take ownership of issues till resolution.ResponsibilitiesProvide technical assistance to Technology Command Centre and operation teams.Perform preventive measure and monitoring to ensure system is in healthy and stable state.Conduct performance analysis, tuning, automate system operation, capacity planning Read more
& performance management.Troubleshoot and drive system recovery. Escalate problems with actual or potential impact to problem management. Must be proactive and possess a sense of urgency during service recovery.Ensure the supportability of the IBM i (AS400) and HP NonStop and system software.Track and drive patch management & software upgrades to ensure continuous supportability.Establish adequate monitoring to ensure efficient and reliable service delivery.Provide operational excellence and skills on IBM i (AS400), HP NonStop and system software support.To support 18x7 shift work (6\:30am to 11pm). Strong IT technical knowledge onAt least 5 years system support experience on AS400 platform.Familiar with AS400 operating system architecture, setup and administration.Experience in DB2 on i, DB2 web-query, DCM, SQL, CQE, SQE and etc.Knowledgeable on IBM product, i.e. PowerHA for AS400, AS400 clustering and hyperswap.Knowledgeable on IBM media management software such as BRMSFamiliar with Power System Hardware architecture, i.e. vNIC, SRIOV configurationFamiliar with IBM SAN Storage attached to IBM i, familiar with IBM SAN Storage DS series, V series and FS series.Familiar with Brocade switches administration, configuration, zoning, troubleshooting and etc.Working experience with HP NonStop O/S utilties, i.e. SCF, TMF, PATHWAY, Base 24 XPNET is an added advantage.Knowledge on software replication tool such as Oracle GoldenGateSelf-motivated and drivenGood interpersonal, analytical and problem-solving skillsGood communication skills and able to work independently with minimal supervisionBanking experience is an added advantageLI-TK
Skills

Roles & ResponsibilitiesJOB RESPONSIBILITIES:-1. SalesAssist in Digital Business sales and marketing (eCommerce, Social Media etc)Facilitate concept-store-sales (walk-in customers)2. AdminstrationGenerate quotation, purchase order, delivery order, invoiceFollow-up on customer outstanding paymentLiaise with logistic courier companies on incoming outgoing shipmentsEngage in price negotiations with external vendorsGeneral office duties (Attend to telephone calls and enquiries etc)Work closely with Accounts, Warehouse and Sales teams to ensure smooth workflowAdhoc assistance to Directors3. Account & Read more
Human Resouce AssistantAccount Data EntryPayroll mattersLeave and claims recordingRequirementsWho Are We Looking For?ITE / Poly Diploma fresh graduates are welcome to applyPrior work experience in trading or distribution related companies will be advantageousLanguage skills: English (fluent verbal, basic written skills)Knowledge in Autocount is an advantageProficient in Microsoft OfficeEnjoy human interactionPassion for sales & sellingResult orientated with a goal getter attitudePurpose driven and independent workerCredible character, reliable and responsiblePerksModern office working environment40 hours work week14 days annnual leave, 1 extra day per service year, up to max 21 daysExcellent Training and Learning PlatformFlexi Work Hours to Faciliate Higher LearningGood Career Advancement / Prospects
Skills