Sign in or register for a JobTech account.
Jobs that require

remote method invocation

skill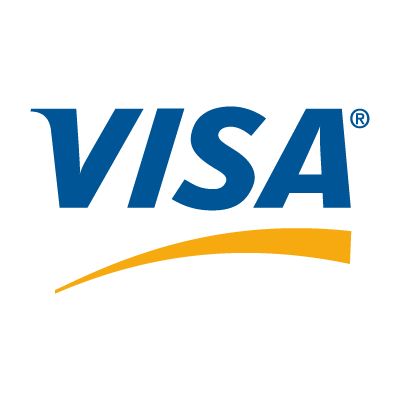 Job Description



The Visa Internship Program is the biggest step you can take to joining our Revolution of Payments Innovation. Throughout the 12 weeks at Visa, you will take on meaningful work, get executive exposure, engage in out-of-the-box problem solving, and participate in social and community service activities. From technology to business, we are looking for people who can innovate, collaborate and drive Visa into Read more
the next era of an already rapidly-evolving digital market place. If you're up for the challenge, please consider joining our team.


So what are we looking for in a Software Engineering intern?


Proficiency in at least one programming language or technology including, but not limited, to: Java, C/C++, C#, .NET, Python, Javascript, HTML, CSS, SQL, Oracle, Objective-C, J2EE, JSTL, EJB,DTD, XSD, WSDL, Spring, JSP, RMI, XML, DTD, XSD, JNDI, REST, Groovy, Backbone, Tomcat, LINUX/UNIX, .NET 3.5 - 4.5+, TFS and Android.


Knowledge of Windows Operating Systems:

2003, 2008, 2012 and x86 hardware


Knowledge of UNIX Operating Systems:

RedHat 5/6. Solaris 8/10, AIX 6 and the respective hardware.

Exposure to WebSphere/Tomcat/WebLogic/Web Service

Knowledge in Mobile Device delivery. E.g. Cloud Services, plugins


Exposure to Virtualization/Hypervisor:

VMware, MS HyperV, Linux KVM

Fundamental knowledge in information security and hardening

Fundamental IP network knowledge

Well-versed in MS Excel and knowing how to use function(s) such as V-Look Up



Qualifications




To apply for an internship, you would need to be:


Undergraduate students graduating in 2020 or later

Pursuing a degree in Computer Science, Computer Engineering, Information Technology or a related field

Strong analytical and problem solving skills

The ability to take on challenges and address problems head-on

Strong ability to collaborate

Highly driven and resourceful

Available to work full-time during the summer between May and August 2019



Additional Information



null
Skills
The Government Infrastructure Group (GIG) is responsible for providing the ICT Infrastructure where the whole government will rely on for its digitalization effort and smart nation initiatives. The infrastructure layer covers the data centres, networks, cloud and endpoints. The modernization of the infrastructure and related services are underway and further efforts will be required to drive the adoption of advanced technologies to bring greater value to the country. Read more
If you are someone with strong infrastructure background and passionate about technology, looking for opportunities to work with a team of practitioners and leading industry experts, we welcome you to join GIG.This role will be part of the Government Infrastructure Consulting team, where they provide technical architecting and solutioning services in the domain areas of Network, Data Centre, Application Infrastructure, Cloud Computing, Middleware and Platform. The incumbent will be responsible for the overall technical design, pertaining to the infrastructure elements, integration, connectivity and hosting.What to Expect:Responsible for the overall technical design of a system/project pertaining to the infrastructure elements, integration, connectivity and hosting.Ensure proposed design gels and aligns to Application, Enterprise and Security architecture.Provide technical architectural support to the projects and ensure project architecture is aligned with whole-of-Government architecture, policies and framework.Ensure infrastructure specifications and designs are complete and comprehensive in meeting functional requirements and business needsProvide inputs to the project schedule and timeline relating to all phases of the projects relating to the hosting infrastructure setup, integration, UAT and commissioning.Work with other Architects/ Developers to balance and rationalise the technical designs to ensure objectives of building a robust, scalable and effect ICT system are met.How to Succeed:A Bachelor's degree in Computer Science or related technical discipline with 5 or more years of progressive experience in solutioning, architecture and design.Ability to apply in-depth knowledge and skills in technical domains like Cloud, SaaS, Middleware, Network and Platforms, as well as methodologies, policies and processes relating to the end-to-end implementation of an ICT System.Knowledge of up-to-date of innovations, services and offerings from commercial providers so as to recommend modernised solutions, designs and processes to the projects.Experience in determining and recommending automation in term of infrastructure operations or development processes.Has hands-on experience in supporting projects in the management and deployment of services in commercial cloud (eg AWS, Azure, Google…)Has prior implementation experience in some of the following technology:AWS/ Azure/ Google Cloud/ VMwareKubernetes, Docker DCExperience using the following DevOps, CD/CI tools:Anible/ Jenkin/ GithubPuppet/ Yarn/ Rancher/ CasperISProficient in multi-tiered architecture, design and implementation.Has knowledge of software defined perimeter solution will be an added advantage (e.g. Zscaler)Strong working knowledge and ability to apply architecture concepts, frameworks and methodologies to projects.Has good consultation skills with the ability to convey technical ideas to both technical and non-technical audiences and contribute within a team environment.Experience with Web and server technologies including Virtualisation, Web services, EAI, with knowledge of J2EE and SOA conceptKnowledge of client/ server and distributed computing knowledge with Java RMI, messaging, SOAP, .NET, ADStrong knowledge of servers and storage technologies includes different OSes, software and hardware solutions (like EMC, Cisco, HDS)Excellent customer service mind-set with the ability to balance the needs of multiple stakeholders.Experienced in business and technical analysis, architecture design, project management.Ability to communicate IT architecture methods, concepts, standards and policies.Experience developing and implementing technical and integration architectures.Good planning, organizational, analytical, problem-solving and consultation skills.
Skills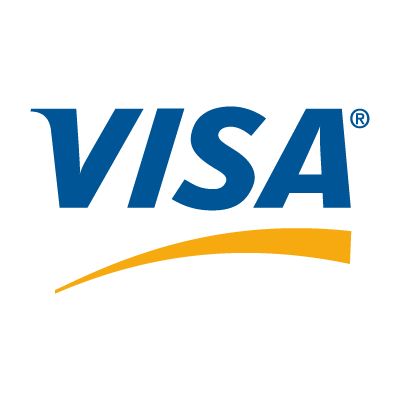 The Visa Internship Program is the biggest step you can take to joining our Revolution of Payments Innovation. Throughout the 12 weeks at Visa, you will take on meaningful work, get executive exposure, engage in out-of-the-box problem solving, and participate in social and community service activities. From technology to business, we are looking for people who can innovate, collaborate and drive Visa into the next era of an Read more
already rapidly-evolving digital market place. If you're up for the challenge, please consider joining our team. So what are we looking for in a Software Engineering intern (Master Degree)? Proficiency in at least one programming language or technology including, but not limited, to: Java, C/C++, C#, .NET, Python, Javascript, HTML, CSS, SQL, Oracle, Objective-C, J2EE, JSTL, EJB,DTD, XSD, WSDL, Spring, JSP, RMI, XML, DTD, XSD, JNDI, REST, Groovy, Backbone, Tomcat, LINUX/UNIX, .NET 3.5 - 4.5+, TFS and Android. Knowledge of Windows Operating Systems: 2003, 2008, 2012 and x86 hardware Knowledge of UNIX Operating Systems: RedHat 5/6. Solaris 8/10, AIX 6 and the respective hardware. Exposure to WebSphere/Tomcat/WebLogic/Web Service Knowledge in Mobile Device delivery. E.g. Cloud Services, pluginsExposure to Virtualization/Hypervisor: VMware, MS HyperV, Linux KVM Fundamental knowledge in information security and hardeningFundamental IP network knowledgeWell-versed in MS Excel and knowing how to use function(s) such as V-Look Up
Skills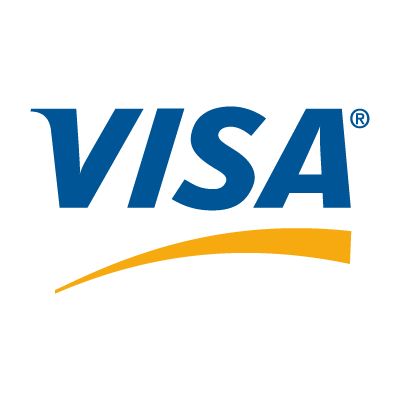 The Visa Internship Program is the biggest step you can take to joining our Revolution of Payments Innovation. Throughout the 12 weeks at Visa, you will take on meaningful work, get executive exposure, engage in out-of-the-box problem solving, and participate in social and community service activities. From technology to business, we are looking for people who can innovate, collaborate and drive Visa into the next era of an Read more
already rapidly-evolving digital market place. If you're up for the challenge, please consider joining our team. So what are we looking for in a Software Engineering intern? Proficiency in at least one programming language or technology including, but not limited, to: Java, C/C++, C#, .NET, Python, Javascript, HTML, CSS, SQL, Oracle, Objective-C, J2EE, JSTL, EJB,DTD, XSD, WSDL, Spring, JSP, RMI, XML, DTD, XSD, JNDI, REST, Groovy, Backbone, Tomcat, LINUX/UNIX, .NET 3.5 - 4.5+, TFS and Android. Knowledge of Windows Operating Systems: 2003, 2008, 2012 and x86 hardware Knowledge of UNIX Operating Systems: RedHat 5/6. Solaris 8/10, AIX 6 and the respective hardware. Exposure to WebSphere/Tomcat/WebLogic/Web Service Knowledge in Mobile Device delivery. E.g. Cloud Services, pluginsExposure to Virtualization/Hypervisor: VMware, MS HyperV, Linux KVM Fundamental knowledge in information security and hardeningFundamental IP network knowledgeWell-versed in MS Excel and knowing how to use function(s) such as V-Look Up
Skills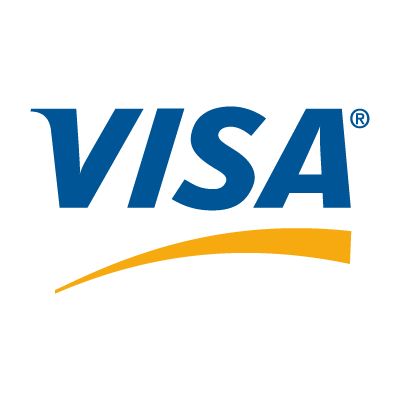 The Visa Internship Program is the biggest step you can take to joining our Revolution of Payments Innovation. Throughout the 12 weeks at Visa, you will take on meaningful work, get executive exposure, engage in out-of-the-box problem solving, and participate in social and community service activities. From technology to business, we are looking for people who can innovate, collaborate and drive Visa into the next era of an Read more
already rapidly-evolving digital market place. If you're up for the challenge, please consider joining our team. So what are we looking for in a Software Engineering intern (Master Degree)? Proficiency in at least one programming language or technology including, but not limited, to: Java, C/C++, C#, .NET, Python, Javascript, HTML, CSS, SQL, Oracle, Objective-C, J2EE, JSTL, EJB,DTD, XSD, WSDL, Spring, JSP, RMI, XML, DTD, XSD, JNDI, REST, Groovy, Backbone, Tomcat, LINUX/UNIX, .NET 3.5 - 4.5+, TFS and Android. Knowledge of Windows Operating Systems: 2003, 2008, 2012 and x86 hardware Knowledge of UNIX Operating Systems: RedHat 5/6. Solaris 8/10, AIX 6 and the respective hardware. Exposure to WebSphere/Tomcat/WebLogic/Web Service Knowledge in Mobile Device delivery. E.g. Cloud Services, pluginsExposure to Virtualization/Hypervisor: VMware, MS HyperV, Linux KVM Fundamental knowledge in information security and hardeningFundamental IP network knowledgeWell-versed in MS Excel and knowing how to use function(s) such as V-Look Up
Skills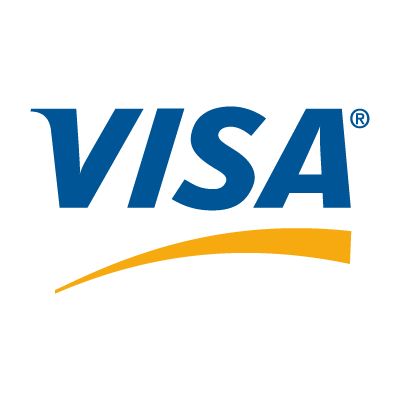 The Visa Internship Program is the biggest step you can take to joining our Revolution of Payments Innovation. Throughout the 12 weeks at Visa, you will take on meaningful work, get executive exposure, engage in out-of-the-box problem solving, and participate in social and community service activities. From technology to business, we are looking for people who can innovate, collaborate and drive Visa into the next era of an Read more
already rapidly-evolving digital market place. If you're up for the challenge, please consider joining our team. So what are we looking for in a Software Engineering intern? Proficiency in at least one programming language or technology including, but not limited, to: Java, C/C++, C#, .NET, Python, Javascript, HTML, CSS, SQL, Oracle, Objective-C, J2EE, JSTL, EJB,DTD, XSD, WSDL, Spring, JSP, RMI, XML, DTD, XSD, JNDI, REST, Groovy, Backbone, Tomcat, LINUX/UNIX, .NET 3.5 - 4.5+, TFS and Android. Knowledge of Windows Operating Systems: 2003, 2008, 2012 and x86 hardware Knowledge of UNIX Operating Systems: RedHat 5/6. Solaris 8/10, AIX 6 and the respective hardware. Exposure to WebSphere/Tomcat/WebLogic/Web Service Knowledge in Mobile Device delivery. E.g. Cloud Services, pluginsExposure to Virtualization/Hypervisor: VMware, MS HyperV, Linux KVM Fundamental knowledge in information security and hardeningFundamental IP network knowledgeWell-versed in MS Excel and knowing how to use function(s) such as V-Look Up
Skills