Sign in or register for a JobTech account.
Jobs that require

repair and maintenance

skill

To assist DC Facility Manager to govern the facility operation of Data Centres and remote buildings IT Rooms.
Management of Data Centre and remote building IT space power and space Capacity (including cable containment), Planning and Provisioning
Track, record, report and manage all equipment move-in and move-out of the data centres with proper approval. e.g. assign rack for new equipment move-in, move out from rack
Manage outsourced facility vendors and Data Centre landlord
Provide onsite supervision for all critical facility maintenance.
Respond to incidents following the standard incident response procedure & track till closure
Liaise with DC/Building landlord to ensure optimal operation of electricity, HVAC and monitoring environments within Mission Critical IT facilities in Data Centre and remote buildings.
Familiar with Structured Cabling system and its related components
Assist on cabling request and ensure quality Structured Cabling installation through close supervision of cabling installer
To generate reports to management
To backfill when 24x7 L1 facility engineers require assistance
Desired Skills, Knowledge and Experience
Minimum 5 years Data Centre facilities management and project experience.
Experience working in a high-pressured environment with 24x7 on-call responsibilities
Strong understanding of incident, problem and change management procedures based on ITIL best practices
Must be experienced in the operation, maintenance & repair of infrastructure including but not limited to power distribution, emergency generators, UPS systems, PDU's, chillers, pumps, CRAC units, Building Automation System, along with other components related to Power & HVAC support.
Experienced in managing Data Centre vendors, out-sourcing vendors and project execution.
Familiarity with equipment requirements in Data Centre such as Storage, servers and networking equipment such as routers, switches is a plus.
DCIM knowledge and usage (CA DCIM preferred)
Knowledge of TIA-942 standard and MAS TVRA
Ability to multi-task and proficient in Microsoft Office applications; Excel & PowerPoint
Good communication skills
Organized and detail-oriented
Ability to work in a team
Certification
B.S. in Electrical/Mechanical Engineering or a related field is strongly preferred
Additional experience may be substituted in lieu of a degree
Certified Data Centre Professional or Equivalent
Qualifications in ITIL Foundation level at a minimum
Skills $2,000 - $6,000 a monthThe Technician performs activities related to manufacturing, installation, calibration, repair and maintenance of Lifeboat, Davit, FFA, Hydraulics and Loadtest and/or mechnical equipmentThe Technician's duties require him/her to work in workship, outdoors within dry docks and on-board ships. He/She must posses a level of physical fitness appropriate to the job requirements, and is also required to work overseas based on operations schedules.Apply surface preparation and/or Read more
protection techniques according to work plans and instructionsAssist in the conduct of system testing and commissioning.Carry out Annual & 5 yearly LSA/FFA service and overhauls.Carry out troubleshooting to maintain on LSA/FFA equipment operating levels.Check accuracy of functional dynamic components according to work instructions.Document LSA/FFA annual and 5 yearly reports containing service and overhaul information.Identify job requirements based on manufacturing requirements.Operate LSA/FFA manufacturing machinery and tools to manufacture required components.Perform LSA/FFA equipment installation in accordance to assembly workflow and design specifications.Select and calibrate tools for service per OEM.Set up components for surface protection and finishing operations according to job requirements.Set up machines for priming and/or application of paint and others.Use appropriate tools for assembly work according to manual and drawings, instructions and workflow plans.Job Type: Full-timeSalary: $2,000.00 to $6,000.00 /monthLocation:Singapore (Preferred)
Skills Responsibilities:Provide desktop support at customer's site. This includes installation, repair, servicing, liaising and maintenance of solutions in accordance with the manufacturer's specifications, to ensure customer satisfaction and service operation are achieved Conduct installations based on customer's requirements and company specifications, from site inspections through to final sign-off and acceptance Diagnose and perform repairs on equipment and solutions and ensure that relevant updates and patches are applied accordingly on-site Read more
or remote diagnostic procedures at customer's sites Initiate escalation procedures and follow up on all open requests of allocated sites to ensure customer satisfaction First level troubleshooting of network connectivity in a LAN/WAN environment Responsible for tracking hardware and software inventory and report to asset management team on a regular basis Assist in user/hardware movement and office relocations Maintain defective equipment/parts in maintenance inventory, document customer repairs, maintain and restock assigned parts inventory to ensure proper spare parts levels Provide user data and application recovery Maintain IT records and track on areas of responsibilities Any Other Ad-hoc Duties as Required or Assigned Requirements:Bachelor Degree or Diploma in Engineering, Computer Science/Information Technology or its equivalent At least 1 year of experience in a technical service role Fresh graduates are welcome to apply Strong technical skills in Microsoft Windows, desktop hardware, desktop software application and network environments Ability to lead, analyse, diagnose and resolve account service issues Sound analytical and problem solving skills Effective communication skills, both written and presentation Strong organizational and interpersonal skills Good customer service and support attributes EAP No.: R1766065EA Licence No.: 95C5411
Skills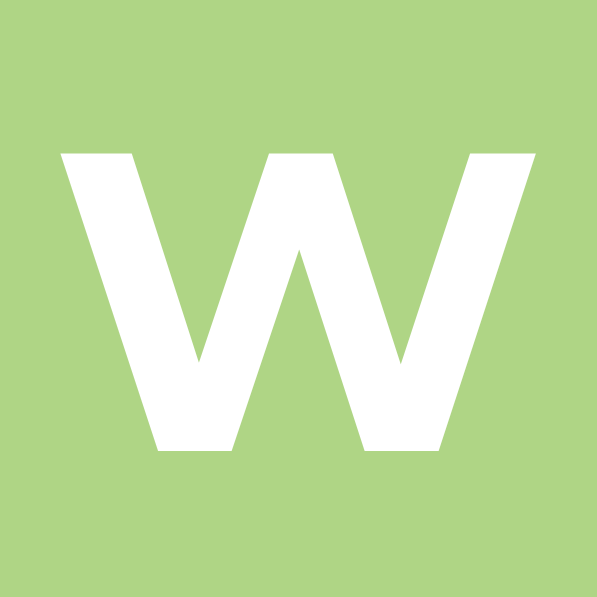 As a production assistant, reporting to the Factory Supervisor, you will be a part of the production team. Job descriptionSupport the supervisor in meetings and administrative tasks Based on the established procedures and guidelines, daily tasks includes packing, card printing and personalization, card counting, QC, cards receiving and hand over to courier Follow production process and complete required forms in order to improve production efficiency and reduce quality Read more
accidents/error Daily inspection of production equipment Weekly random inspection of test cards Download data into smart cards via a specific server and production equipment Ensure accuracy of data printed on the products Write up SOPs in regards to production process Ensure proper housekeeping and safety in the production area Ad-hoc duties as assigned by supervisor Training will be providedRequirementsMin. GCE 'O' or 'N' Levels Computer literate, proficient in Microsoft Office Bilingual in English(Written and spoken) and Basic Mandarin Keen attention to detail, adherence to deadlines Able to work independently and in a team Strong communication skills and willingness to learn Experience in equipment/machine repair and maintenance is a plus Occasional weekend OT may be requiredThe remuneration package will vary according to experience and skills set. Interested candidates are invited to submit a comprehensive resume with the following information: - Education background - Work experiences in point form - Reason(s) for leaving - Current and Expected Salary - Date of Availability / Notice Period We regret that only shortlisted candidates will be notified.
Skills Salary range: up to $3500 (depending on experience) with AWS Working location : Tuas (transport provided at various pick up points islandwide) Working hours : 8.30 am to 5.30 pm (Mon – Fri) and 8.30 am – 12.30 pm (Alternate Saturdays) Main activities and responsibilitiesPerform diagnostic / trouble shooting on the broken-down vehicles (mechanical/electrical/electronic systems).Ensure repairs are carried out according to manufacturer's procedures and in a safe and Read more
responsible manner. Assist in the fault diagnosis process. Comply with warranty procedures during repairs and with warranty material on completion of a repair. Work with the parts team to ensure the correct replacement parts are fitted to the vehicles. Communicates effectively and professionally with supervisors and customers regarding repairs. Drive and manage roadside breakdowns if necessary. Ensure that the company time recording procedures are complied with and that job cards are completed accurately. Perform routine maintenance and inspections.Complete paper work on a daily basis. Assists customers over the phone with technical issues or questions. Carry out ad-hoc project / projects assigned by supervisorCritical Competencies and Experience for the positionExperienced in servicing and repair of trucks or diesel engine applications Knowledge in vehicle Electrical circuit diagram. Able to carry out the electrical / electronic diagnostic and troubleshootingQualificationsMin. NITEC in Automotive Technology or former NTC 3/2 in Motor Vehicle Mechanics or NTC 3/2 Heavy Duty Diesel Mechanics or skills certificate or Diploma in Automotive Engineering or related field. Preferred with valid Class 4 / 5 driving license (optional).Interested candidates please email your resume in Microsoft WORD format to:[Click Here to Email Your Resume] Please include the following details in your resume: Last drawn salary Expected salary Reasons for leaving all past employments Earliest availability/notice period required We regret that only shortlisted candidates will be notified Clarissa Loh Yu-Shen R1104558
Skills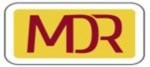 We are a leading provider of after market services for mobile devices, digital electronic equipment and consumer electronics in Singapore and the Asia Pacific, and an established mobile equipment and services distributor.We are looking for outstanding individuals to join our team of customer service professionals: CUSTOMER SERVICE ASSISTANTS(SERVICE CENTRE) Responsibilities:Attend to walk-in customers' enquiries and perform registration of repair jobs at our mobile service center; Liaise with back-room Read more
technicians on repair job status Handle other administrative dutiesRequirements:Pleasant personality Good communication and customer service skills Able to work retail hour/weekendsWorking location: Plaza Singapura or West Gate Qualified candidates, please email your resume with a recent photo, expected salary to [Click Here to Email Your Resume]
Skills SingaporePermanent$1,725 - $2,600 a monthResponsibilitiesUndertake preventive and corrective maintenance on Engineering VehiclesCarry out preventive and corrective maintenance of engineering vehicles in accordance to the works instructions and proceduresMaintain maintenance records and documentation in accordance with ISO 9002 quality standards and proceduresCarry out housekeeping of workshop to the standard specified by the Maintenance SupervisorCarry out modification works and fleet wide checksOperate workshop equipment in a safe mannerAdhere to safety Read more
instructions and procedures accordance to DTL systemEnsure strict compliance and adherence to the safety rules and regulations, report safety hazard and near miss incident to supervisorPrepare logistic list for engineering vehicle's needsRequirementsITC / NTC in Engineering ( Electrical / Electronic )Minimum 2 years working experience in maintenance/repair/installation of electrical or mechanical equipmentFamiliar with the operation and maintenance of workshop equipmentHands-on experience in vehicle maintenanceGood working attitude with strong commitment to job assignmentsPositive, optimistic, mature, self-motivated and energetic team playerAble to work well in a team and independently in demanding situations with minimum supervisionWe regret to inform that only shortlisted applicants will be notified.Job Types: Full-time, PermanentSalary: $1,725.00 to $2,600.00 /monthExperience:maintenance/repair/installation: 2 years (Required)Education:Professional Qualification or Polytechnic Diploma (Required)Location:Singapore (Required)Language:English (Required)
Skills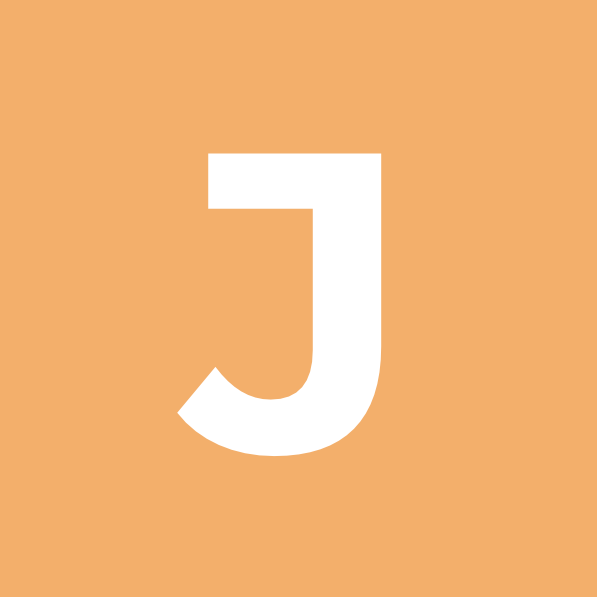 Job Title: Accounts AssistantIndustry: Automotive Sales and RepairSalary: SGD 1600 - 2000Location: Central, SingaporeAbout Company:With over 30 years of experience in the automotive industry, our client is a parallel importer of Salon Cars & other Vehicles for the Singapore market. The company also provide a wide range of automotive solutions that makes them a one-stop solution automotive dealer.Job Description:- Assisting with the maintenance of AR/AP accounts & rental Read more
records- Assisting with creation of invoices & receipts- Assisting with preparation of weekly aging and monthly bank reconciliations- Assisting with quarterly GST submission and monthly closing- Assisting with general office administration and data entry- Other duties as assigned- 5.5 days work week (Mon-Fri 0845-1745, Sat 0845-1300, No overtime work)Job Requirements:- Proficient in English/Mandarin, must be able to write well in English and Mandarin to communicate with Chinese speaking clients.- Proficient in MS Excel & Word- Able to multi-task, and is meticulous and careful- Knowledge in MYOB Accounting software is a plus- No experience required, Fresh grads welcome! (knowledge of Accounting will be a plus)Compensation:- Annual leave- Medical leave- Annual bonus (depending on performance)- Staff rate for car rental and trading of carsInterested applicants are invited to submit their resume via clicking the apply button.JointHire Singapore Pte Ltd.(EA License No.: 17C8920)Reiko Oshima (Registration No.: R1877299 )
Skills An exciting opportunity as an General Services - Assistant on Site with a leading provider and supplier of innovative gas technology solutions awaits the successful candidate.Job Roles & Responsibilities : Carries out various activities related to such areas as shipping and receiving, materials handling, warehousing and inventory control, and/or property management, as appropriate to the position.Maintains various supplies as appropriate to the needs of the unit; may coordinate Read more
and expedite purchase of assorted day-to-day supplies and equipment as appropriate.Maintains cleanliness and serviceability of facilities, plant, grounds, and/or equipment as assigned.Performs routine customer service-related activities, as appropriate to the position, such as security escort, providing directions to locations and/or services, and/or courtesy transport.Performs various general office support as assigned; may act as courier for the unit in the pickup and delivery of documents, materials, equipment, and/or supplies.May perform routine, minor maintenance, installation, and repair of physical plant and equipment for the unit as appropriate to the position; may assist with and/or coordinate larger on-site maintenance/repair projects as required.Performs miscellaneous job-related duties as assignedJob Requirements : At least a 5 years of relevant work experienceAbility to make independent decisions and judgments on routine procedural issues.Ability to maintain and control equipment, materials, and supplies.Job Type: Full-time
Skills
$1,000 - $1,500 a monthJob Description:Carry out refilling work for cylinders/racks/ELF tanksPrepare daily production recordsAssist in the maintenance and repair work of Gas Refilling PlantPractise proper and safe working procedures at all timesGeneral housekeeping of workplace and surrounding areasPerform other incidental duties as and when requiredJob Requirements:Minimum secondary educationPhysically fitMeticulousJob Type: Full-timeSalary: $1,000.00 to $1,500.00 /month
Skills