Sign in or register for a JobTech account.
Jobs that require

requirement gathering

skill

Job Role of Technical Project Manager
As an effective project manager and a single point of contact for customers and internal stakeholders
Responsible for all required system integration activities that includes requirement gathering, scoping, file testing (SIT,UAT), connectivity testing, etc during & throughout the whole implementation stage until the service is smoothly delivered for the client
As a technical expert in understanding and explaining file formats in csv, xml and position-based; network transport such as https and sftp; digital signing and encryption concepts.
Knowledge of ERPs such as SAP, Oracle, MS Dynamics is an advantage.
Creation and maintenance of project related documents such as project plan, scoping document, test cases and plan, milestones completion etc.
Conduct of user training regarding the implemented solutions.
Conduct of trouble-shooting of any technical issues related to the above.
Requirements
Diploma or Degree in IT is preferred.
Strong soft skills in the following areas

Interpersonal skills
Effective communication skill
Planning and organisation skill
Effective problem-solving skill
Time Management and Ability to work under tight timeline
"Can-do" attitude and strong commitment to deliver business objectives
Client-centric mindset
Change Agent – ability to embrace change positively and effectively
Skills

Work very closely with business units on solutioning and gathering business requirements for cost allocation program
Drive the cost data requirements gathering with stakeholders
Manage overall financials (cost categorisation, cost pools)
Support project management including issues tracking
Review and analyse cost allocation results across business units and products by countries
Validate prototype results to ensure business requirements are met
Participate in industrial build testing and provide on-going support to the technology teams as required
Actively contribute to the program, identify opportunities and propose recommendations / solutions
Key Deliverables
Support the design, prototype and industrial build of a new cost allocation methodology that would deliver the required granularity and transparency of costs for the Group.

Excel-based analysis
Communications materials (eg powerpoint slides) for stakeholder discussions
Requirements
Functional / technical competencies

Knowledge of banking products and financials
Proficiency in Excel and Powerpoint

Problem solving and analytics

Keen eye for detail
Ensures high quality, detailed and accurate analysis
Understands the relationships between the various parts of a problem / situation
Clearly articulates assumptions and underlying issues with well-thought-through reasoning
Pushes the thinking, draws out meaningful insights and conclusions
Anticipates likely points of controversy and escalates as appropriate
Proactive to propose next steps / solutions
Skills
Job DescriptionThe incumbent will be responsible to:Implement an organisation plan for data extraction, processing, analysis and visualizationWork closely with department data users to gather requirements for data and informationEstablish processes for data management in line with user requirementsEngage the IT Department to align IT platforms / applications with user requirementsFacilitate users to transit to new processes or technology for data managementWrite and review Informatics related policies and procedure Read more
manualsJob RequirementsBachelor's degree/post-graduate in Informatics, Business Analytics and Computer ScienceWork has similarity to IT functional analyst workExperience in healthcare will be an advantageAt least 5 years' relevant experienceExcellent communication and interpersonal skills, able to work with diverse group of stakeholdersSelf-motivated, ability to multitask and prioritize projects to meet deadlinesProject management skills for Informatics projectsBasic competency with use of data processing tools
Skills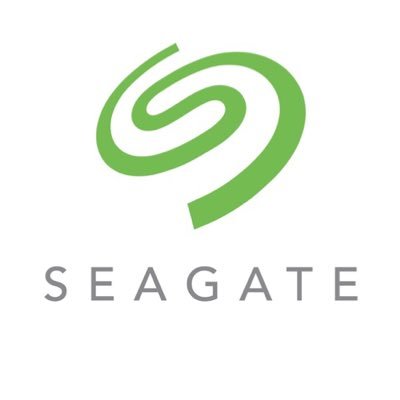 190202 Intern - HR System (Open Date: 01/23/2019) About the Role – You will: Assist with the execution of system configuration changes and participate in all aspects of system requirements gathering, testing and production deployment.  May develop custom reports to support new or existing system notifications and integrations. Manages, support and directs all phases of a HR System program/ project or direct integration/interface from inception to completion.  Manages Read more
relationships with software and hardware vendors and ensures the development of proper requirements, testing, training, project timeline documentation for system use and maintenance. Provides HR systems maintenance and support. Have knowledge of MS Office Skills, Google Suite. Location: One-North, Singapore About Our Group The Seagate HR Systems Team   develops and implements information system plans that meet our HR automation, data and digital records requirements. Using Workday system, we provide an integrated technology platform with simple self-service and reporting capability.  We manage our global Workday system and perform system configuration.  We work closely with HR product and Service Centers and act as technical liaison between HR, our internal IT teams and HR systems vendors.  About You Student enrolled in Bachelor's degree (in progress): IT, Computer science or other Engineering majors. Self-motivated, independent and a team player with strong communication and interpersonal skills, both oral and written. Collaborate with both internal and external stakeholders. Basic knowledge of general IT principles related to development changes, testing cycles, and deployment strategies. Some experience with project management. Job Family: Operations Support
Skills
$4,000 - $6,000 a monthContractThis role involves administering and maintaining Microsoft Windows servers, Linux servers, Apache Tomcat web servers with MySQL and or MSSQL database servers, TCP/IP network administration, administration of IEEE802.11xxx WiFi networks, familiar with IEE802.15 mesh wireless networking and familiar with IEE802.15.4 ZigBee wireless networks.This specific position serves as the key resource for administering and maintaining the IT infrastructure required by SinBerBEST and its associated projects. Read more
This infrastructure will include data collection servers, management and coordination of data analysis software developed by various researchers, and also coordination of the various sensing and control systems that are implemented.The goal of SinBerBEST (Singapore Berkeley Building Efficiency and Sustainability in the Tropics) is to reduce office space energy consumption with in depth use of sensing and modelling technologies. As part of our deliverables, we are to build and configure the various servers needed to measure the environment and ensure that such data are delivered in a timely and reliable manner to the back-end servers, with the data processed and ultimately, with the capability to enable useful visualizations and data outputs for the end-user.In addition, this position needs to be involved in several focussed projects that are being conducted concurrently. For example, one of the ongoing projects involves running social network-based applications on the test bed in order to model and modify energy consumption pattern of the subjects involved, while another project is focussed on wireless control of lighting systems.The successful candidate is expected to be able to administer and maintain the overall IT infrastructure to accomplish the above mentioned goals.ResponsibilitiesInstall, configure, monitor and backup MS Windows servers, Linux servers (primarily Ubuntu) and Apache Tomcat web servers.Administering MySQL databases or Microsoft MSSQL databases.Administering TCP/IP networks.Apply operating system patches and upgrades on a regular basis. Evaluate the impact of patches if needed and advise accordingly.Install new servers and configure hardware, peripherals, services, settings, directories, storage, etc. in accordance with standards and project requirements.Perform regular backup operations, ensuring all required file systems and system data are successfully backed up. Prepare and test recovery procedures. Formulate and recommend backup strategies if needed.Embark and lead on server administration assigned projects to improve the overall administration effort.RequirementsRequires strong working experience in server system administration.Broad knowledge of industry IT best practices.Degree in IT or equivalent in Information technology or computer science with four to five years of working experience in system administration.Requires strong interpersonal skills in order to work with both technical and non-technical staff at various levels throughout the organisation.Must be able to communicate technical information in a clear and concise manner.Good communication and interpersonal skillsMicrosoft or Linux or CISCO certifications are preferable.MS Windows server administration and MS Windows Active Directory experience and LDAP required.Document and propose IT policy objectives.Observe and enforce company IT policies.Desired ExperienceStrong Experience in MS Windows and Linux system administration.Experience in Apache Tomcat Web server administration.TCP/IP network administration experience.Experience with MySQL database and or MS SQL database administration will be an advantage.Working experience of IT security will be a plus.Working experience with Sophos hardware based firewall solutions will be an advantage.ITIL V3 aware.Job Type: ContractSalary: $4,000.00 to $6,000.00 /monthExperience:system administration: 4 years (Preferred)Location:Singapore (Preferred)
Skills Req. ID: 106843As a Process Control System Run to run (R2R) Engineer at Micron Fab 10, you will be responsible to develop smart manufacturing solutions towards the Industry 4.0 standard.You will gain exposure and knowledge in many cutting edge areas including Machine Learning, advanced control solutions and deep learning. As a PCS R2R Engineer, you will have the opportunity to develop a complete solution that starts from requirements Read more
gathering, data analysis and modeling with big data platform, followed by system development and integration; and then fab wide implementation. The work you do directly affects the bottom line of the organization by enabling smart process control of manufacturing processes. Responsibilities Develop, implement and improve smart control solutions for optimum manufacturing performances. Develop, implement and improve data visualization solutions for monitoring the system performance. Develop, implement and improve full stack analytic platform that integrate Hadoop eco-system to real time process control applications to enable machine learning based process control. Conduct intensive data analysis and modeling to identify sources of variation in the process and translate it into control solutions. Provide technical oversight, guidance and support for process control implementation. Develop and deliver training on control systems and related topics.Requirements Phd, Masters/Bachelor's Degree in Computer Science/ Engineering/ Statistics/ Mathematics/Physics Passion for programing and data analysis Preferred experience in Python/R/SQL/Hadoop eco-system Preferred experience in the development of web based applicationsGood communication and interpersonal skills.Working Location : 1, North Coast Drive, Singapore 757432 We recruit, hire, train, promote, discipline and provide other conditions of employment without regard to a person's race, color, religion, sex, age, national origin, disability, sexual orientation, gender identity and expression, pregnancy, veteran's status, or other classifications protected under law.This includes providing reasonable accommodation for team members' disabilities or religious beliefs and practices. Each manager, supervisor and team member is responsible for carrying out this policy. The EEO Administrator in Human Resources is responsible for administration of this policy. The administrator will monitor compliance and is available to answer any questions on EEO matters. To request assistance with the application process, please contact Micron's Human Resources Department at 1-800-336-8918 (or 208-368-4748). Keywords:Singapore || Central Singapore (SG-01) || Singapore (SG) || Frontend Manufacturing || Entry || Regular || Engineering || Not Applicable ||
Skills QA/QC Engineer EDUCATION / TRAINING: Degree in any Engineering / Science or equivalent Min. 1 year of relevant experience in Quality Assurance, Process Audit Trained in ISC:9000 / Internal Quality Audit TrainingsSKILLS/ABILITIES:Performance-driven and excellent leadership skills Good communication & interpersonal skills Meticulous and self-motivated Able to work independently and work well under pressureRESPONSIBILITIES:Undertake QA / QC activities in accordance with Project Quality Plan established Develop and implement incoming Read more
and outgoing inspection standards, procedures and work instructions Coordinate submission of materials, drawings and samples to consultants Conduct regular audit on quality of site activities and submit audit report Establish and implement proper documentation for QA / QC activities Monitor, verify and ensure compliance of project requirements internally and externally Coordinate training requirements in relation to quality management system Provide technical support to other personnel in relation to quality issues To generate daily, weekly and monthly quality reports.
Skills

The candidate must have strong Technology and architecture background as well as hands on experience. He/ she will need to build strong relationships and partnerships with all stakeholders in order to deliver the technology solutions.Job DescriptionSupport Business Analyst (BA) in the engagement with business stakeholders to highlight any technical and implementation constraints throughout the project, especially during requirements gathering and analysis phases.Support BA during the creation of Functional Read more
Specifications Document (FSD) to ensure alignment to the Bank's IT strategy and aptness to the target IT landscape, including assessment of any downstream impact due to changes introduced.Lead in the preparation IT Solutions Review Deck and Technical Design Specifications (TSD); or perform reviews of such deliverables from vendors. Attain or support developers to acceptance of these deliverables from the relevant project stakeholders.Exercise close supervision during the development of the system to ensure adherence to design and technical specifications; and perform code reviews to ensure alignment to best practices and coding standards; and to the necessary procedures for source code management. Collaborate or support developers in the collaboration with backend system teams for the implementation of system interfaces or changes to existing interfaces, including any changed required within the backend systems.Lead in the provisions of clarifications to development teams during the implementation phase of the project for queries pertaining to the TSD or FSD. Where necessary, reengage BE to revise requirements and/or for the acceptance of alternative solutions, due to design or implementation constraints encountered.Advice Quality Assurance team on systems impacted by changes and the extent of such changes in the support of establishing the necessary test scope; and provide clarifications to any queries during the System Integration Testing (SIT) phase to the Quality Assurance team.Lead in the setup of the necessary testing environments and support Test Manager to ensure these environments are stable to minimize disruptions and downtime during testing cycles.Provide guidance and leadership to the development team in the rectification of defects by supporting them to identify root cause and propose solutions to fix issues. Requirement:10+ years in Technology development environment, preferably in professional/ financial services industryAble to deliver technology solution focusing on platform as well as architecture designWork closely with internal IT teams, Group architects and infrastructure teamStrong technical expertise on platform integration, performance tuningExperience in trading platform for OTC markets, Bond, Cash equity, funds, FX and structured products is preferredExperience in Online Trading, Trust platform is an added advantageAble to thrive in a fast-paced environment and can adapt to the demands of a diverse cultureGood analytical skills, positive attitude and good learning ability with great attention to detailSelf-motivated, self-starter, and demonstrated ability working independently and under minimum supervisionComfortable challenging ideas and working with disparate groups to bring about consensus. Experienced negotiator and skilled in conflict resolutionPrior experience in private banking domain preferred
Skills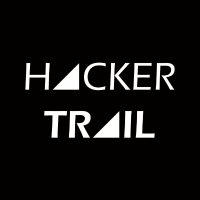 As the Technical lead of the Product Execution Competency, the role holder works hand in hand with the Competency leads, business users, Operation users, internal IT team members and other stakeholders The candidate must have strong Technology and architecture background as well as hands on experience. He/ she will need to build strong relationships and partnerships with all stakeholders in order to deliver the technology solutions.Job DescriptionSupport Business Read more
Analyst (BA) in the engagement with business stakeholders to highlight any technical and implementation constraints throughout the project, especially during requirements gathering and analysis phases.Support BA during the creation of Functional Specifications Document (FSD) to ensure alignment to the Bank's IT strategy and aptness to the target IT landscape, including assessment of any downstream impact due to changes introduced.Lead in the preparation IT Solutions Review Deck and Technical Design Specifications (TSD); or perform reviews of such deliverables from vendors. Attain or support developers to acceptance of these deliverables from the relevant project stakeholders.Exercise close supervision during the development of the system to ensure adherence to design and technical specifications; and perform code reviews to ensure alignment to best practices and coding standards; and to the necessary procedures for source code management. Collaborate or support developers in the collaboration with backend system teams for the implementation of system interfaces or changes to existing interfaces, including any changed required within the backend systems.Lead in the provisions of clarifications to development teams during the implementation phase of the project for queries pertaining to the TSD or FSD. Where necessary, reengage BE to revise requirements and/or for the acceptance of alternative solutions, due to design or implementation constraints encountered.Advice Quality Assurance team on systems impacted by changes and the extent of such changes in the support of establishing the necessary test scope; and provide clarifications to any queries during the System Integration Testing (SIT) phase to the Quality Assurance team.Lead in the setup of the necessary testing environments and support Test Manager to ensure these environments are stable to minimize disruptions and downtime during testing cycles.Provide guidance and leadership to the development team in the rectification of defects by supporting them to identify root cause and propose solutions to fix issues. Job requirements:10+ years in Technology development environment, preferably in professional/ financial services industryAble to deliver technology solution focusing on platform as well as architecture designWork closely with internal IT teams, Group architects and infrastructure teamStrong technical expertise on platform integration, performance tuningExperience in trading platform for OTC markets, Bond, Cash equity, funds, FX and structured products is preferredExperience in Online Trading, Trust platform is an added advantageAble to thrive in a fast-paced environment and can adapt to the demands of a diverse cultureGood analytical skills, positive attitude and good learning ability with great attention to detailSelf-motivated, self-starter, and demonstrated ability working independently and under minimum supervisionComfortable challenging ideas and working with disparate groups to bring about consensus. Experienced negotiator and skilled in conflict resolutionPrior experience in private banking domain preferred
Skills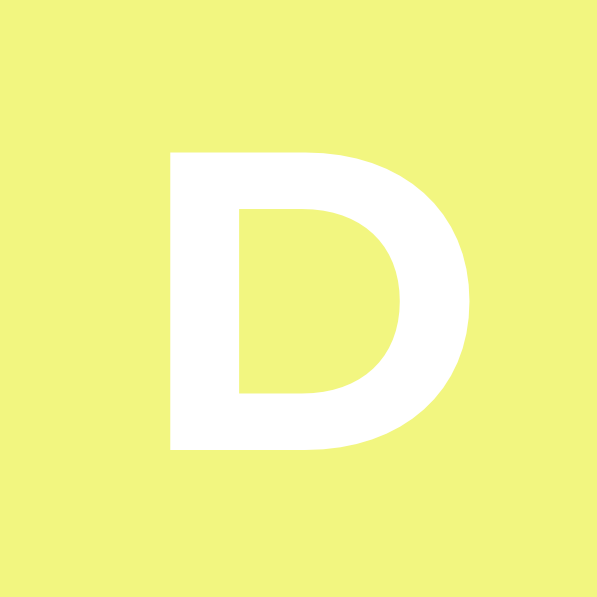 Roles & ResponsibilitiesMAIN FUNCTIONS• Provide Quality discipline input to the Project Organization Plan and manage staffing of Quality personnel for the Project Team.• Develop quality plans, programs, procedures and tools to manage quality across project• Interface with other disciplines and provide Quality input to project plans• Manage the oversight of Contractors' quality-related activities and deliverables• Act as Quality Assurance Coordinator (QAC) while none is assigned to project• Provide Read more
direction, guidance and resources to QACs• Provide advice to Project Management on quality issues and support effort to resolve them• Provide feedback on quality-related issues and metrics to the Project Quality functionTASKS AND RESPONSIBILITIES• Promote Quality awareness throughout the project• Prepare and maintain Project Quality Plan, Surveillance Programs and other quality procedures and tools and ensure their successful implementation across the project• Interface and coordinate work activities between Quality and other disciplines• Ensure project-specific indoctrination and general training for Quality personnel is conducted and provide quality-related training for PT as required• Provide direction, guidance and resources to QACs• Provide oversight of Contractors' implementation of their Quality program and compliance with project requirements: - Ensure appropriate quality and quantity of Contractor's Quality staff assigned to the project - Confirm adequacy of Contractors' plans, procedures, processes and documents - Ensure appropriate PT review and approval of Contractor's and Suppliers' quality deliverables (e.g., plans, Criticality Ratings, Inspection and Test Plans) - Ensure appropriate PT and functional review of deviations to equipment and materials - Ensure audits of Contractors, Suppliers and PT are scheduled and conducted; lead PT audits and participate in Contractor audits as appropriate - Steward audit findings to resolution and closure in a timely manner• Coordinate Quality management activities to ensure consistency, effectiveness across the Project• Maintain ongoing communication with Quality Coordinators (i.e., QACs, PQCs, SQCs)• Manage resolution of quality issues and monitor quality performance• Coordinate and report Project quality metrics to PT and Project Quality function• Interface with Start-up / Operations to ensure clear understanding of project quality and participate in turnover as appropriate• Maintain interface communication with Project Quality function and support functional initiatives and tool building efforts as needed.• Advise and inform Project Manager and the Quality Manager of Quality issues, status and metrics.• Promote Quality awareness throughout the project.• Issue, process and track project PMT NCR's and CAR's written against the Contractor's quality program or processes. Verify resolutions are implemented in accordance with approved dispositions.• Oversee the development and implementation of project Surveillance Plan and procedures.• Review and comment on the Contractor's quality program and control procedures submitted in accordance with contract requirements.• Review Contractor's quality organization and methods for selection of qualified inspection personnel.• Perform scheduled periodic assessments and verifications of the Contractor's activities in order to evaluate and monitor implementation of Contractor's quality management systems.• Monitor, investigate, identify and resolve project quality issues.• Assist in the evaluation of the Contractor's proposals for utilizing unknown suppliers or sub-suppliers and determine the need for shop surveys.• Facilitate PMT or Contractor's Criticality Rating process implementation.• Review Criticality I, II and selected Criticality III RFQ packages to ensure that all appropriate quality requirements have been included.• Review Contractor's quality audit schedule, monitor its implementation, and participate in selected audits.• Review selected inspection assignment packages developed by the Contractor for content and completeness. (correct drawings, data sheets and specifications including addenda)• Attend selected pre- award and pre-inspection meetings with suppliers.• Review Quality Plan (ITP) and quality related procedures from suppliers/sub-suppliers of critical equipment / material. • Monitor the Contractor's process for ensuring suppliers are passing down all project quality requirements to their sub-suppliers.• Ensure contractor is performing quality reporting per the contract.• Assess the Contractor's performance in handling nonconforming items and corrective actions against its approved procedures.• Review the Contractor's process for ensuring that assigned inspectors utilize only approved drawings and data sheets for final acceptance inspections prior to releasing items for shipment then turnover to the site• Attend selected inspections and Factory Acceptance Tests (FAT) or Site Acceptance Tests (SAT) for critical equipment and materials.• Monitor Contractor's quality management of logistics activities. (packaging, handling, storage and preservation)• Review selected supplier final data dossiers to ensure all required information is being included and the data is formatted correctly in accordance with contract requirements.• Prepare regular reports to the Project Manager .• Input to the project closeout report.• Input to the project Lessons Learned database.RequirementsSKILLS AND QUALIFICATIONSExperience executing project construction or quality assurance/control of engineering, procurement, and construction activitiesMinimum of 10 years of experience in Engineering, Construction, Commissioning or Start-up activities of various facilities in the Oil and Gas Industry is requiredMinimum 5 years of experience associated with Quality Management and coordination of quality activities is requiredExtensive knowledge, skill and experience in construction activities is requiredWorldwide experience with Contractors and Suppliers involved in production facilities projects is requiredWorking knowledge of ASME, API, ANSI and other industry standards is requiredExtensive knowledge of welding processes, non-destructive procedures/testing, shop and field fabrication experience, is required.Formal technical, quality assurance and auditor/assessor training is preferred.Experience working in client role on major projects is preferredBachelor or Associate degree in a related technical field is preferredMust be proficient in common PC software (MS Word, MS Excel, etc)Read, write and speak fluent English with strong management, leadership and communication skillsGeographical flexibility to relocate both domestically and internationally to support business needsWilling and able to business travel (domestic/overseas) to project sites to provide various levels of supportPast Project Quality Manager Owner/Operator experience on major capital project10 to 20 years of related experience is required
Skills