Sign in or register for a JobTech account.
Jobs that require

responsible

skill
Single point of accountability to deliver the project, coordinating with different team members to make sure that all parties are on track with project requirements, deliverables, deadlines, and schedules.
Translate business requirements into Functional Specifications (including ERD model) and ensure that they are fully understood by the software development team
Manage Stakeholders' and Users' expectations
Conduct regular meetings with project team members to identify and resolve issues.
Track and provide a regular report on project progress & status by gathering, analyzing and summarizing relevant information.
Establishing effective project communication plans and ensuring their execution.
Facilitating change requests to ensure that all parties are informed of the impact.
Work with team members to ensure quality software release by performing functional, regression, integration and user acceptance test
Coordinating the development of user manuals, training materials, UAT Test Scenarios, and other documents as needed to enable successful implementation
Obtaining customer acceptance of project deliverables.
Managing customer satisfaction within the project transition period.
Conducting post-project evaluation and identifying successful and unsuccessful project elements.
Identify continual improvement of processes and procedures in the established project
Responsibilities
Bachelor's degree or Diploma with mib 5 years of working experience in Application Project Management function
PMP or CITPM certified
Experience in managing and leading IT Projects with team size of minimum 5 people across business functions preferred
Experienced in business requirement gathering and creating Functional Specification
Good analytical, interpersonal, communication and presentation skills
Experienced in application development and database design
Proven experience in ERP, Supply Chain Management, Chemical or Commodity Trading industry are advantageous
Willing to travel and work half day Saturday per month
Interested candidates, who wish to apply for above positions, please send us your updated resume in MS format to jeffn@gemini.sg We regret only shortlisted candidates will be notified
EA 12C5083.
Skills
Gather business requirements, define business process, recommend and propose best efforts
Translating gathered requirements into formal business requirements documents for projects, systems or non-system enhancement.
Participate in QA testing; defining testing plans, manage and conduct test with proper documentations
Single point of accountability to project initiatives
Deliver the project in accordance with project management best practices
Configurations and ability to customize interfaces
Experience in creation of forms and reports
Understand sales, purchase, admin, finance and production modules well
Continual improvement of processes and procedures thru established projects and across the region
Manage Stakeholders' and Users' expectation
Responsibilities
Degree with at least 5 years experience in managing, implementing and supporting SAP B1 with Finance, Sales and Production modules.
Proven track record in planning, managing and delivering SAP systems, preferably in distribution, production and commodity trading industry
ands on experience in ERP business application and Finance/Accounting modules
Experience in Designing, configuring and implementing SAP B1
Ability to engage and support end customers/internal process owner(s)
Acting as a liaison for internal end users and vendor for troubleshooting, investigating, analyze for any SAP B1 related issues
Experience in Supply Chain Management, chemical or Commodity Trading industry preferred
Interested candidates who wish to apply for above position, please send us your upated resume in MS format to jeffn@gemini.sg We regert only shortlisted candidates will be notifed.
EA 12C5083
Skills Job DescriptionsBe effective in interpersonal communication and problem solvingAbility to engage middle to top managementSharp technical, analytical, and holistic problem-solving abilitiesSet guidelines, policies and procedures and drive the executionProcess excellent customer service skillsIndependent, accountable and take ownershipAble to manage multiple deadlines - self-starter, able to prioritize appropriately Positive, resourceful, creative and detail-oriented Passionate toward new and existing technologies Process-orientedProficient in leading integrated process teams, as well as coordinating Read more
and communicating customer requirementsBe able to excel in a fast paced team environment.Be proactive in highlight potential issues or service improvementProvide supporting documentation, reports, and other information to management24x7 support Expected to work during off-peak hours on system activitiesLead a team of 2-4 and be a mentor to juniorsDetail Technical Skill SetsHigh level understanding of various complementing technologies including Security, Fault / Monitoring / Patch management, Networking, ITIL, Business Continuity Planning and Database. Level 2/3 skillset in three or more categories listed below.Storage System: EMC, NetApp, IBM, DellBackup Management: Enterprise backup solution, image backup solution, Bare Metal recovery including Symantec NetBackup, EMC NetworkerServer OS: Good knowledge in Windows OS, Unix OS, Linux OSScripting: Windows Powershell, Unix Scripting Qualifications 6 years experiencesBachelor degree in Computer Information Systems or related field.ITIL Foundation V3 certified Relevant professional certifications in supported system preferredSingapore citizen onlyEAP No. R1548171 EA License No. 95C5411
Skills Summary The Sales Engineer will be responsible for the assigned industry segments and customer accounts. The role will focus on understanding the customers' requirements, and collaborate with internal team members and external partners to devise strategy and solution proposals to meet customers' requirements. This role will also require the candidate to grow the pipeline and sales in the assigned industry segments and customer accounts, maximizing the potential and Read more
ensuring coverage to drive sales results and customers' satisfaction. The candidate has to be both commercially and technically capable to follow through effective bid proposals and conducting of technical knowledge exchange presentations (when deem necessary). This role requires the candidate to work closely with Solution team if the scope is very extensive in order to come out for cost-effective turnkey solution. The selected candidate will undergo necessary product training or courses to familiarise with the products and equip with DC knowledge based on on-job or on-site training. After the training, the candidate is expected to work out costing and quotations independently for product sales, maintenance and manpower for Facility Management. Responsibilities Mainly focus on sales strategy planning and business development to meet or exceed given Annual Sales target. Support technical queries from external (e.g. end users, consultants, and partners) Work closely with Solution team in articulating technology and product positioning to both business and technical users in the form of presentation or bid proposal and clarifications. Work with Solution team in solution design and produce guide specifications support to consultants, integrators, and customers. Respond to functional and technical elements of RFIs/RFPs including conducting of cost and solution analysis to ensure competitiveness of bid response. Develop opportunities from assigned industries and customer segments Act as single point of contact to the assigned customers account and manage the customers' requirements and feedbacks to ensure satisfactory level Coordinate with solution team and project team to deliver project in timely, satisfactorily and quality manner and ensuring project delivery is delivered in compliance with contractual and regulatory requirements Resolve issues in a manner that is consistent with the company mission, values, and project objectives. Identify customer's needs and sales opportunities from the leads received, and to help future growth through value-added engineering. Develop and maintain close relationship with customers. Bi-weekly update of Sales CRM, sales gap and forecast report.Requirements Degree/Diploma in Mechanical or Electrical Engineering or equivalent. Fresh graduate is welcome. Minimum 1 year experience in Data Centre / Engineering & Building Services Industry is preferred. Self-driven with initiative, fast learner. Strong interpersonal skills to communicate well with customers, colleagues and vendors. Proficient in Microsoft Office, Microsoft Visio, and Project. Read architectural, structural, mechanical and electrical blueprints and have a solid understanding of building services such as electrical, fire, and mechanical system. Understanding of enterprise infrastructure control systems and network communications technology – Internet, Intranet, VPN, TCP/IP, Ethernet, etc. will be a plus.
Skills

We are hiring! A vibrant health product brand invites applicant for the following full-time position. Job Responsibilities:Conceptualize creative ideas and design to ensure functionality of the company's marketing efforts. Respond to briefs and develop concepts and designs for branding campaigns, projects' promotion materials for print and digital communications and meet the desired objectives. Responsible for on-going innovation, reporting & development of paid, digital & social Follow through with Read more
turnkey projects from design to final artwork and production to ensure timely delivery. To assist and draft different marketing content Review the existing architecture of websites Updating and maintenance of social media platforms Engaging and responding to communities Campaign and promotion planning Event support and other ad-hoc duties as assignedJob Requirements:Proficient in illustrator, InDesign and Photoshop Creatives such as animated video ads is a plus Knowledge of Dreamweaver and Final Cut is a plus Minimum 3 years of working experience (with CPF contribution) Good spoken and written communication skills in English A good aesthetic eye and able to design with a clear communication objective in mind. Able to prioritize, multi-task and adhere to tight deadlines Passionate in paid advertising and digital marketing Familiar with social media and online landscapesAdditional notesOpen to entry-level applications 5 working days Good salary Good working environment Office at Loyang Street (East)We regret that only shortlisted candidates will be notified Call 6542 9790 to know more or email CV to enquiry<at>firsthealth.com.sg. Thank you for applying.
Skills About UOBUnited Overseas Bank Limited (UOB) is a leading bank in Asia with a global network of more than 500 branches and offices in 19 countries and territories in Asia Pacific, Europe and North America. In Asia, we operate through our head office in Singapore and banking subsidiaries in China, Indonesia, Malaysia and Thailand, as well as branches and offices. Our history spans more than 80 years. Over Read more
this time, we have been guided by our values — Honorable, Enterprising, United and Committed. This means we always strive to do what is right, build for the future, work as one team and pursue long-term success. It is how we work, consistently, be it towards the company, our colleagues or our customers.About the DepartmentThe Technology and Operations function is comprised of five teams of specialists with distinct capabilities: business partnership, technology, operations, risk governance and planning support and services. We work closely together to harness the power of technology to support our physical and digital banking services and operations. This includes developing, centralising and standardising technology systems as well as banking operations in Singapore and overseas branches.Job ResponsibilitiesWork with a team of subject matter experts business analysts, architects and software developers to deliver projects and change requests. Provide solutions, cost estimates, functional and design specifications Manage business stakeholders expectation and establish best or alternative solutions that are feasible within the technology and timeline constraints Review solution design and effort estimates from the team and prioritize projects and change requests assigned to the team Drive consistency in solution design and delivery across applications and development teams Manage delivery of initiatives – projects and change request. Responsible for planning, manage vendor and in-house development, solutioning, implementing and maintaining software applications systems. Drive adoption of methods (E.g. Agile) and industry practices to improve quality and productivity outcomes Select, train, develop and manage technical team members in a conducive team environment Lead multi-vendor teams to successfully deliver solutions, manage multi-vendor teams to work amicably to support the bank's commitments Work with Test manager to formulate comprehensive system test plan aligned with project scope/Change request, quality requirements and targets Anticipate and resolve any development issues or risks either independently or together with the relevant stakeholders and propose alternative solutions as necessary Resolve issues ensuring escalation and communication to stakeholders as necessary Lead or contribute to cross-team improvement initiatives relating to methods, tools, people, architecture, project management and governance Serve as domain architect to implement Enterprise Web API and Integration Service Governance and Data Modelling for the Bank with full capability /accountability for architecture deliverables (process, information, technology etc.) from concept to implementation Own and lead architecture definition and road map in Web API, Enterprise Integration and Service Architecture, preferably in the Banking domain Understand the strategy, needs of business units and assist in the development of technology roadmaps. Communicate and influence key elements of one or more technology architectures to technical and business audiences Provide consultation and issue resolution services to IT colleagues for one or more technology architectures, consulting with other architecture leaders as required. Contributes in group strategic initiatives and decision making at a group level including product architectures and roadmaps Interface with senior stakeholders including other group architects to drive architectural directions Development of relevant architectural standards & high level design principles Spearheads various key technology initiatives like standard definition, frameworks, architecture blueprints Identify opportunities to leverage technology synergies to save costs and improve efficiencies Seek and exploit business adjacencies through addressing the technology needs Initiate innovative application of technology to capture new business value Remaining current on leading trends in designated architecture areas and IT in general.Be connected to industry bodies and relevant organisation to ensure currency of leading trends in the market Job RequirementsBachelor's degree in computer science/engineering Minimum 8 years of hands-on experience and deep technical skills in the following technologies:Axway API Manager, API Gateway Security (SSL, JWT, JKS, OAuth, SAML, Threat Protection, Cryptography, WS-Security) Mashups for all types of interactions (Stateless, Session-Based or Persistent State). Middleware (Web Proxy, MQ, Connect Direct) Application (Spring, Camel, JBoss application server) Infrastructure (Linux, databases)Experience in Integration Architecture and Service Lifecycle, covering Service Definition, Service Implementation and Testing, Service Publication, Service Consumption and Operational Metrics Minimum 5 years of working experience working with LUW (Linux, UNIX systems / Wintel) platforms; knowledge with AS400 stack is a plus. Minimum 3 years' experience in an Application Development Manager role for large/complex projects involving multiple technologies Experience in managing vendor project implementations Extensive exposure with project SDLC methodology – initiation, planning, tracking, requirement analysis, design, development, testing, implementation on open system Keep abreast of technology trends in application development Strong conceptual and analytical skills – demonstrating outside-the-box problem solving skills. Must be attentive to details. Ability to work in a fast-paced, team-oriented environment A strong and assertive communicator in speaking and writing Resolving and influencing the positive outcome of conflicting objectives and prioritiesBe a part of UOB FamilyApply now and make a difference.
Skills Req. ID: 126813Backend Central Planning Tactical Planner – Compute and Network As a Backend Central Planning Tactical Planner, you will be part of a team focusing primarily within the 0-26 weeks' time frame with special emphasis on current quarter. You will support your manager in monitoring our build plans, capacity gaps, CTM solves to ensure we can, and do perform as planned, in order to execute to our Read more
sales plans/manufacturing targets. You will work cross functionally with Supply Chain and our manufacturing sites to stay aligned to shifting supply and demand in an agile manner. You will support your manager in communicating plan gaps in a structured cohesive and timely fashion and drive accountability into the right area via attention to key metrics.Your responsibilities will include, but are not limited to, the following: Manage Backend InventoryEstablish and implement Backend (BE) Inventory Management Business Process Interact with GSM Tactical Supply Planning, Business Units (BUs) to define inventory target Report and drive backend inventory to meet business target Improve business process maturity level constantlyDrive Supply Fill Rate in BE to healthy metricsInteract with GSM Tactical Supply Planning in identifying at-risk product lines with undesirable Supply Fill rate % in the planning horizon Coordinate with GSM Tactical Supply Planning and BE Site Planning on action plans in improving Supply Fill Rate metricsDrive and Achieve Backend Manufacturing Due Date TargetsUnderstand and articulate root cause of Global Mfg Due Date miss Drive to implement corrective action (CA) and preventive action (PA) from stakeholder(s) Optimize the Due Date metrics associated with Business Process (BP), systems, tools across backend manufacturing Report metrics to your managers/organization leader(s)Drive and Standardize Backend Tactical Planning Business Process/SystemsIdentify existing backend planning business processes/systems Opportunity For Improvement (OFI) Facilitate backend planning business process standardization/systems development and alignment Perform documentation of business process Conduct regular reviews to improve business process maturity Collaborate with Business Process and System Teams and various stakeholders for BPIProvide, Analyze and Drive Sub-Contractor Forecast AccuracyAnalyze and provide weekly sub-con forecast to internal stakeholders Present sub-con forecast in forecast review meeting Articulate root cause of forecast up and down trend Send weekly forecast to sub-con and to follow up with sub-con questions Analyze excess Piece Parts inventory to provide report to justify sub-con claimsRequirements Bachelor's Degree required in either fields:Engineering Supply Chain Management Related field of studyQualifications:Proven problem-solving, decision-making, and financial skills Proven ability to build and lead integrated teams from various internal and external organizations across multiple sites Ability to influence others using a variety of approaches with or without position power Demonstrated ability to effectively lead and present to small and large groups Decision making skills using data analysis techniquesDemonstrated ability to communicate well with peers and managers. Ability to have hot product execution status end to end data on your finger point, be ready to present progressing anytime when requestedExperience Required:3+ years' experience in any of the following:Process Management and Improvement Supply Chain Management Semiconductor Manufacturing Process ControlWorking Location: Micron, 1 North Coast Drive, Singapore 339942 We recruit, hire, train, promote, discipline and provide other conditions of employment without regard to a person's race, color, religion, sex, age, national origin, disability, sexual orientation, gender identity and expression, pregnancy, veteran's status, or other classifications protected under law.This includes providing reasonable accommodation for team members' disabilities or religious beliefs and practices. Each manager, supervisor and team member is responsible for carrying out this policy. The EEO Administrator in Human Resources is responsible for administration of this policy. The administrator will monitor compliance and is available to answer any questions on EEO matters. To request assistance with the application process, please contact Micron's Human Resources Department at 1-800-336-8918 (or 208-368-4748). Keywords:Singapore || Central Singapore (SG-01) || Singapore (SG) || Backend Manufacturing || Experienced || Regular || Manufacturing/Production Operations || #LI-MH2 ||
Skills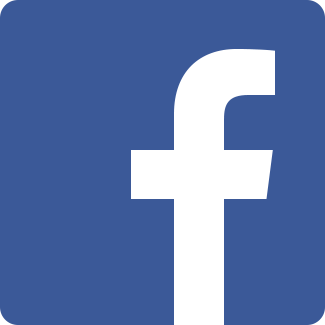 Facebook's mission is to give people the power to build community and bring the world closer together. Through our family of apps and services, we're building a different kind of company that connects billions of people around the world, gives them ways to share what matters most to them, and helps bring people closer together. Whether we're creating new products or helping a small business expand its reach, Read more
people at Facebook are builders at heart. Our global teams are constantly iterating, solving problems, and working together to empower people around the world to build community and connect in meaningful ways. Together, we can help people build stronger communities — we're just getting started. RESPONSIBILITIES•Partner with Eng, PM, TPM, and Leadership to product quarterly roadmaps that align with pod's strategy, maintaining accurate priorities, and holding self and pod accountable•Build on, clarify and represent pod scope, drive communication and translate organization planning requirements to teams you depend on or must partner withestablish strong trust• Articulate the technology, requirements, goals and progress of the program scope this role oversees• Drive transparency leveraging tech stack and data, establish operating rhythm and own progress reporting with customers, proactively communicating status• Ensure metrics and KPIs are defined for quarterly scope and produce reporting• Identify needed improvements, resource vacuums, and prioritization shifts and address them rapidly and completely• Be liaison and advisor on SMI team to motivate and focus XFN collaboration in order to reach challenging goals,research raw ideas, gather input• Maintain subject matter expertise and stay abreast of technological developments• Interact with global teams regularly to ensure full scoping of pod deliverables and needs- will require travelMINIMUM QUALIFICATIONS• B.S. in a technical, business, or marketing discipline•5+ years of progressive experience in an operationally or project/program management role•5+ technical, web or related management experience, exposure to large-scale systems in fast-paced environment• 5+ years of data-specific experience, including internal services and processes delivery and alignment• Ability to cultivate relationships across variety of contacts, both technical and non-technical, internally and externally• Demonstrated competency with cross-group collaboration, organizational agility, complex operations, and analytical planning• Strong written, presentation, and verbal communication ability with senior stakeholders including ability to negotiate priorities and expectations in order to align engineering/product goals with customer needs• Drive impact through translating and socializing data & customer teams' details•Excellent execution and follow through skills while multi-tasking under pressure, goes above and beyond to deliver against tight deadlines utilizing absolute attention to detail and self-initiated problem solving•Lengthy industry knowledge of measurement, BI technologies and excellent engineering practicesPREFERRED QUALIFICATIONSPeople management experience including leading virtual and global teams
Skills Req. ID: 128696As a Non-Volatile Engineering (NVEG) Senior Engineer at Micron Technology Inc, you will be responsible for driving an effort to accelerate NAND development learning cycles to achieve best in class cycle time from first silicon to qualified system. Additionally, you will work with various Engineering and Development groups to ensure necessary actions are taken to meet NAND defectivity(DPM) and reliability product requirements. You will be engaged Read more
in developing, validating, characterizing, and qualifying Micron's next generation 3D NAND memory products to power our customers' innovation. The future of non-volatile memory and the systems that utilize the advanced technology will continue to be exciting and dynamic. Micron is seeking experienced individuals that find technical challenges engaging and invigorating. Responsibilities include, but not limitedto:Responsible and accountable for reducing NAND defectivity(DPPM) to enable qualification of world class end products (Mobile, Consumer SSD, Enterprise SSD) Perform electrical failure analysis(EFA) to solve technical problems using lab tools and techniques Develop short term counter measures in form of stresses/screens by exercising Digital and Analog Circuit, Device Physics, Process Engineering knowledge Drive Physical Failure Analysis (PFA) and Root Cause Analysis and long-term countermeasures with global organizations Collaborate with Fab, NAND Technology Development, NAND Design, NAND Product Development, System Development and Quality/Reliability team to develop and ship end products Perform NAND Usage Case Modeling Evaluations (Based on Product Used Cases) Drive System Countermeasures with Firmware Teams to prevent residual failure exposure for the customer Employ data analytical skills for high volume data analysis Develop new Design for Test and Design Modes as a solution to new challenges.Minimum Qualifications:Master's Degree in Electrical Engineering with 3 years of NAND work experience OR Bachelor's Degree in Electrical Engineering with 5 years of NAND work experience Excellent understanding of NAND Flash Device Physics, NAND Design is required Good understanding of NAND-System Integration is required Knowledge of NAND Process Engineering is preferred Experience using schematic tools, Verilog simulation, micro probing is preferred Knowledge of Programming Languages such as Python/C/C++ is required Effective communication skills in written and spoken English Good multitasking skills and ability to set priorities in a fast moving, dynamic environment Excellent problem solving and analytical skills Self-motivation and enthusiasmLocation: 1 North Coast Drive, Singapore 757432 We recruit, hire, train, promote, discipline and provide other conditions of employment without regard to a person's race, color, religion, sex, age, national origin, disability, sexual orientation, gender identity and expression, pregnancy, veteran's status, or other classifications protected under law.This includes providing reasonable accommodation for team members' disabilities or religious beliefs and practices. Each manager, supervisor and team member is responsible for carrying out this policy. The EEO Administrator in Human Resources is responsible for administration of this policy. The administrator will monitor compliance and is available to answer any questions on EEO matters. To request assistance with the application process, please contact Micron's Human Resources Department at 1-800-336-8918 (or 208-368-4748). Keywords:Singapore || North West (SG-03) || Singapore (SG) || NVE (Non-Volatile Engineering Group) || Experienced || Regular || Engineering || #LI-KL1 ||
Skills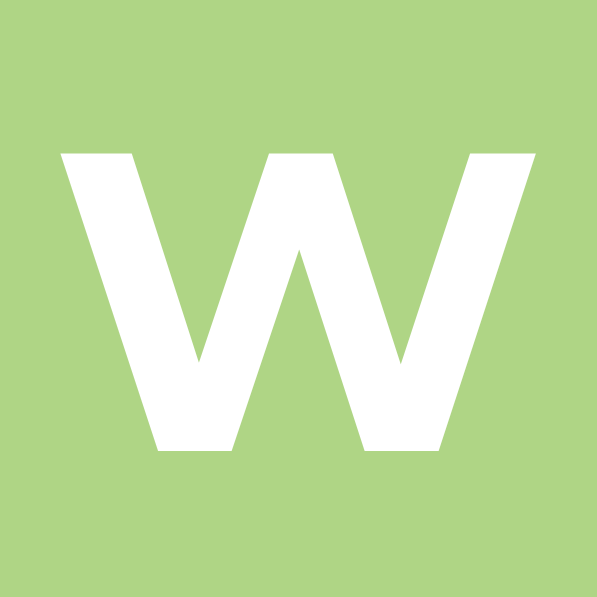 Job Description As a Sales Manager in training, you'll develop your skills for connecting with people and building relationships through a comprehensive 3-month training program. It's the opportunity to turn the knowledge you've acquired into a career that stands the test of time. You'll experience intense product and sales training and valuable mentoring. After you successfully complete the 3-month Sales Associate Program, will lead to our Management Trainee Read more
programme, whereby we will personally train and groom you to be a future leader and representative of the Company. Benefits: Travelling OpportunitiesCareer Advancement Uncapped earnings based on performanceFun and Vibrant Environment What you'll do: Generate potential sales leads Maintain strong technical awareness of assigned products, professional and managed services and general knowledge of other service offerings within Crosstrack's product portfolio Develop and deliver sales presentations in a professional and effective manner Work closely with operations team and marketing team Service accounts, obtain orders, and establish new accounts by planning and organizing daily work schedule to call an existing or potential sales outlets Keep management informed by submitting activity and results reports, such as daily call reports and weekly work plans Drive account planning and solution awareness initiatives with Crosstrack's partners Remain knowledgeable and up-to-date on changes and developments in B2B infrastructure Requirements: Excellent oral and written communication skills, as well as excellent presentation skills Strong work ethic, attitude and follow through ability Mature and confident with strong interpersonal skills and a true team player Results driven Organizational skills Self-starter who can multi-task and adapt to changing situations Singaporeans/PR Only.
Skills