Sign in or register for a JobTech account.
Jobs that require

restful api

skill
Our client is an international company who specializes in delivering rich media apps on multiple platforms ranging from Smart TVs, gaming consoles and media devices to smart phones and tablets.
They are currently looking for iOS and Android Developers / Engineers to join its growing Professional Services team in Singapore.
Objective of role:
Primarily software development of iOS and Android and other front end devices applications. You will work on applications for world famous brands from idea stage through to market launch. Your role can also include customer discussions, requirements analysis and testing support.
Skills and Experience
Strong Java development experience with an impressive iOS and Android project (or several!) in the app store
Good understanding of development methodologies, testing practices, and tools and knowing when to apply each method to achieve the desired outcomes
Strong experience and knowledge of Design and Architectural patterns and knows when to apply them
A solid understanding of mobile application design as well as Java frameworks and development
Strong communication skills and knows when to ask for help and bounce ideas and solutions off peers
Professional Requirements:
Degree in Computer Science, Software Engineering, IT or related discipline
2+ years' professional experience developing native Android and developing native iOS/tvOS applications
Extensive hands-on development experience using Java, Objective-C, Swift with iOS/tvOS SDK, Xcode and modern Developer Tools
Experience integrating open source or 3rd party API's and Libraries highly desirable
Extensive experience with Android SDK, Eclipse/Android Studio and modern Developer Tools
Experience integrating open source or 3rd party API's and Libraries highly desirable
Ability to develop against a variety of web architectures and services (HTTP, JSON, REST, etc.)
Good understanding of mobile device variants, capabilities and constraints
Experience in other tech stacks is also beneficial (HTML/JS, Obj-C/Swift, etc.)
Exposure to Agile, Continuous Integration, Test Driven Development is a plus
Must have excellent problem solving skills and love technical challenges
Experience in Video and media based development projects (DRM, OVPs, Advertising, Analytics)
Interested applicants please email your detailed resume in MS Word format to jeffn@gemini.sg. We regret only shortlisted candidates will be notified.
EA 12C5083
Skills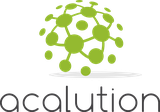 Wine.Delivery is a promising e-commerce startup and a trademark of Acalution Pte. Ltd.. It is a first class fully automated online marketplace for wine and spirits. We serve the Singapore wine market with a wide variety of wine and an outstanding online shopping experience. All wines are delivered directly to the customer's doorstep with utmost care through dedicated drivers in a fully professional manner at the perfect storage temperature.
We are looking for a self-motivated and experienced candidate with software engineering background to join our agile team!
Your Role:
• Design, develop, test, deploy, maintain and improve Wine.Delivery e-commerce site
• Design, develop, test, deploy, maintain and improve REST API for Wine.Delivery mobile app
• Work with Project Lead/ Manager to propose technical solution
• Actively participate in Scrum ceremonies
Requirements
• At least 3 years of experience in PHP and MySQL
• Proficient in Web technology stack (JavaScript, jQuery, CSS, HTML) and Magento
• Candidates with knowledge in Git source control, Payment Gateway integration, Elastic Search and Containerization Technology (eg. Docker) will be preferred
• Experience in AWS and React is a plus
• Fast learner, self-motivated, team player and detail-oriented
Why join us?
Acalution is a great opportunity for you to realise your potential. As the business grows, we are acutely aware that our people are the backbone of the company and hence are dedicated to rewarding contribution, diversity, excellence and commitment.
If finding solutions to complex problems, learning continuously, and driving change excites you, then let's have a chat. We are saying it's going to be worth it.
Skills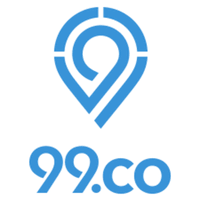 99.co is looking for a Frontend Engineer to join our diverse team of people who are passionate about taking the real estate industry properly into the age of technology through innovation and a desire to solve its multitude of challenges.

Front End Developer who can utilise HTML, CSS and jQuery to develop effective user interfaces on the company website and mobile apps released to the public. The successful candidate will work closely with our web development and software design teams to update the website and internal web tools to make them more efficient. The front end developer will also be responsible for creating innovative solutions to web design issues to help make the website more visually appealing and enhance usability.

What you'll do:
Partner closely with our Product Design, Backend Engineering teams and Product Managers to develop effective user interfaces for our digital platform; both web and mobile application.
Implement responsible web design principles to ensure that our company website renders well across multiple devices
Review app and feature coding and plan future website upgrades with the various teams.
Assist in the development of applications and features that will be put on the website and in internal functions as well
Create innovative solutions to web design issues to help make the website more visually appealing and enhance usability.
Taking lead on projects, as needed.
What you are/have/will be:
BS or MS in Computer Science or a related technical discipline preferred but not required. Equivalent practical experience is a reasonable substitute.
Keen eye in design, ability to empathise and make user's digital home search experience amazing.
Competent in CSS, Javascript, HTML, JSON, HTTP Rest
Proficient in JS frameworks such as React.JS, Angular, Backbone, Ember, etc.
Proficient in CSS preprocessors such as SASS, Stylus, Less, etc.
Proficient building pipelines such as Gulp, Grunt, Webpack, etc.
Equipped with knowledge in React.JS preferred
Detail-oriented or who reads everything and will paste an html peace character somewhere in your application ;)
Skills
Job Summary
We are looking for a full time photographer.
Responsibilities and Duties
Shoot and edit photography assignments (instant print, event photography, commercial photographer etc)
Communicate with clients with regards to job requirements
Manage and assist photo booth assignments
Assist photographer with commercial assignments
Execute administrative & file management tasks
Participate in development of new photography services
Identify and action upon areas for improvement in existing operations
Job responsibilities may gradually evolve based on company objectives
Career Prospect
Possibility to lead an expanding team
Possibility to explore other positions within the company
Working & Office Hours
Mon - Fri on non-assignment days: 12.00pm - 5.00pm
Mon - Fri on assignment days: As required by assignments
Sat, Sun & Public Holidays: Rest day, unless required by assignmentsIf required to work on Sun or PH, 1 off-in-lieu will be provided on next weekâs weekday.
Send your resume and portfolio to work@vividsnaps.com
We will respond to all applicants.
Requirements:
Qualifications and Skills
Experienced with Canon and Nikon cameras
Familiar with professional photography
Good knowledge in photo-editing software, Adobe Lightroom & Photoshop.
Comfortable in speaking with clients and event guests
Able to commit weekends and public holidays
Fluent in spoken English and Mandarin
Occasional overseas travel
Skills Roles & ResponsibilitiesTake care of day to day cooking, preparation, ordering of ingredients in Asian kitchenMust comply to NEA requirement on food preparation and kitchen cleanilessRequirementsMinimum 2 to 3 years working in Asian cuisine /kitchen12 hours work shift with 2 hours break/rest timeMust work on holidays and weekends
Skills Roles & ResponsibilitiesWork with IT & Process stakeholder to understand the business problem being solved, the proposed solution, and translate that to a technical solution using RPA tool.Design technical solution in a scalable fashion to ensure that applicable reuse of objects and functionality is possible for future projectsDevelopment of the RPA objects using front end web spying techniques on various applications and web controls, as well as API, Read more
DB Connections, and other back end connections to applications.Full exception handling for business and system exceptions, and appropriate updating of those exceptions in work queues and reports.Unit testing of all functionality to ensure accuracy and exception handling.Build scheduling or appropriate triggering mechanism to start the process based on the business requirements.UAT and production support. RequirementsExcellent communication skills, with the ability to effectively communicate risks, challenges, and statuses.Ability to explore multiple design options with the team, challenge ideas, and come to a solution.Problem solver – does not give up at the first sign of trouble in development and tries relentlessly to solution a challenge before escalation.Understanding of SDLC including Waterfall and Agile methodologies.Bachelor's degree in computer science or Related field.Must be proficient working with applications containing popup windows,dropdown listMust be proficient designing process using work queue, capturing item status and work queue reportingRelevant experience - Experience using RPA technology will be advantageExperience with C#, VBA, VB, .NetWork using Oracle DB, Share point, REST API, SQL
Skills
Roles & ResponsibilitiesThis opportunity will offer you a chance to work on a high traffic site serving millions of customers per month throughout South East Asia. You will be exposed to a polyglot architecture, modern development workflows and a forward-thinking, intelligent team dedicated to solving the big-picture problems in e-commerce.The API is written in Golang and is the bedrock of communication between the apps and the rest of Read more
the ZALORA ecosystem. After two and a half years in production, we have a lot of learnings working with Golang and are ready to take the API to the next level. The role is based in our Singapore office.ResponsibilitiesBuild high performance, testable components for the mobile API.Investigate cutting edge technologies and techniques to improve application reliability, developer experience and raw performance.Think outside the day-to-day and propose ways to elevate the art of API development.RequirementsBS/MS in Computer Science or related technical discipline.3+ years of experience with Golang in production.Solid computer science fundamentals (theory, data structures, algorithms, design patterns).Familiarity with testing in Go.
Skills

Roles & ResponsibilitiesWe are looking for a success-oriented candidate who has a proven track record of managing Business Stakeholders and be in a position to implement the requirements, suggest new ideas.The candidate will have to perform competitor analysis, customer mapping, solution and win theme design, contract negotiations, demonstrating business value to the client, growing accounts and minimizing revenue leakage within the boundaries of company policies and guidelines.Work closely Read more
with global teams in a fast changing technology landscape with an ability to display initiative and work in an unstructured environment. Candidate will need to build Client relationships and should be equipped to create demand for Infosys service offerings in clients' landscape.Understand client side business requirements and provide value led solutions.Should have strong and clear verbal and written communication skills including addressing escalations, presenting status in management meetings.Expect the candidate to build a robust and Scalable Architecture and solution. RequirementsMinimum of 4+ years of experience on e-commerce domain.Minimum of 4 years of experience as a Full Stack Developer and having done end to end Development and deployment.Minimum 3 years of proven experience as an Application Architecture.Minimum 2 years of experience in Machine Learning and implementing relevant Models.Minimum of 4 years of experience with technologies like Spring, REST Web Service, Play Framework, Angular JS, Angular Material, HTML5, CSS3, Cassandra, Python and Machine Learning Concepts.Knowledge on Zing Charts and D3JS is a Plus.Must have proven experience in managing large complex clients.Candidate should be able to quickly build a network of technology and service partners to drive market conversations
Skills Roles & Responsibilities12 MOnths renewable contractRequirementsMin. 2 years of Veeva development/support.Clear understanding of VEEVA architecture, data model and security modelFunctional and Technical knowledge on Veeva CRM, design and implementationMust have extensive experience in following areasSFDC Configuration (Security Settings, Approval Process, Work Flow, Group/ Sharing Management, Reports, etc.,)Customization (Apex, Visual Force, Trigger, Component)Data Migration (Apex Data Loader)Able to translate business requirements into technical specificationsShould have hands on experience on Read more
the new features in Veeva such as MCCP, approved email etc.Able to provide quick solutions for the business requirementsExperience in Veeva VaultComfortable working with agile processesProvide technical support for integration with Salesforce, in-house systems, and third-party systemsDetailed knowledge of Salesforce.com , Service and Marketing Clouds, Communities, SF1 and LighteningGood to have experience in integrations (SOAP, REST etc.,)Must have worked on at least two complete cycles of Veeva implementationMust have extensive experience in handling enhancements and bug fixes and provide prompt solution; also estimate the right effort for such changes.
Skills Roles & ResponsibilitiesJava Developer (permanent, $2500-5000, Bedok)System Integration company which provides computer security solutions.Job Responsibilities :Assist in gathering, analysis of business requirements and develop technical specificationsKeen in the area of cyber security to develop and enhance access management systemsCoding, implementation, integration, documentation and user guide according to agreed standardsInvolve in System Integration and User Acceptance TestingMaintain, support and ensure necessary changes are implemented and documentedProvide user and system Read more
support during and post implementation RequirementsJob Requirements :Diploma/Degree holder in Information Technology or related fieldProgramming experience in software design and development using Java / J2EE technologiesHands on experience in databases like Oracle, PL/SQL, Web Services (SOAP/Restful), Enterprise Servers and security conceptExcellent verbal and written communication skills, independent and proactiveGood interpersonal skills and a strong team player with a strong interest to learnWe thank you for your interest in this position, applicants with relevant experience please send Microsoft word resume with expected salary to [Click Here to Email Your Resume] for faster processing. Alternatively, please visit http://www.facebook.com/MachspeedHR for more jobs available, thank you.Shortlisted candidates will be contacted for interview session via phone. Thank you very much.Agency License No. 12C6200 / EA Personnel No.: R1548977
Skills