Sign in or register for a JobTech account.
Jobs that require

results-oriented

skill

At least 6-8 years working as a Business Analyst.
Understanding and experience working on either FX Derivatives or different aspects of FX Trade Cycle (e.g. Deal Booking, Limits chalking, Settlement) is a MUST.
Experience in writing user stories/requirement specs/ functional specs.
Experience in Agile delivery will be an advantage.
Experience working on Jira, Confluence will be an advantage.
Gather & validate requirements, facilitate requirements workshops to engage the various stakeholders such as Front Office, Back Office, Downstream application users.
Lead and manage issues during UAT/Sprints, and ensure all requirements have proper traceability.
Leverage the subject matter experts in T&O in delivery of structured and well-thought through solutions.
Become an effective "bridge" between users and technology.
Good team player with strong interpersonal skills.
Respond promptly to issues raised, through good understanding of business, operational and technical considerations, and recommend sound solutions.
Possess strong business & technical subject matter knowledge.
Identify risks and issues early, plan mitigating steps and communicate these to stakeholders in a timely manner
Must be organized, able to work with minimal supervision, flexible to switch and work on different projects and manage them in a timely manner
Education – Bachelors or higher degree preferably in Business or Computer Science
Skills

Level 3 technical support for Microsoft Office 365 service and Blackberry Unified Endpoint Management (UEM) infrastructure
Perform systems maintenance, monitoring, verifying the integrity and availability of all hardware, server resources and application logs.
Create and maintain system documentation for Office 365 / MDM technologies, including installation, configurations and root cause analysis.
Scripting and automations
Maintain a good understanding of upcoming changes to the platforms to assist with user change management.
Collaborate with other IT staff, including networking, security, and data center operation teams, to facilitate effective issue resolution.
Prerequisites
Minimum 5 years of Microsoft infrastructure depoyment and support experience
An in-depth knowledge of Microsoft Office 365 service (Exchange, SharePoint, Yammer, Teams), ADFS, Windows Server 2012/2012 R2, Windows security and related technology, mobile device management (MDM) /mobile application management (MAM).
Experience in handing the E-mail gateway, Office 365 and Active directory
Knowledge of Office 365 Teams/Groups/Video/Delve/Power BI.
Advanced skills managing Office 365 using PowerShell.
Experience with Azure AD user management both for Office 365 and third-party services.
Must have experience in mobile device management technology preferably Blackberry and Microsoft Intune solution
Able to work shift and providing 24X7 systems support and implementation, include regional support.
Strong knowledge on scripting, network and system
Solutions oriented, strong organization skills and performance oriented
Able to work independently and with all levels of management and staff
Good interpersona and communication skills.
Skills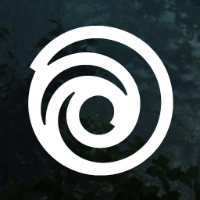 The Program Manager, Learning and Development will be responsible for growing, developing, motivating, and retaining talent to maximize their full potential, studio engagement and overall Ubisoft experience. The role focuses on driving learning initiatives and programs to onboard new talent, grow skillsets, develop leaders, and foster an inspiring culture that enables people to have the best employment journey. Responsibilities Deliver the onboarding experience for new talent and ensure Read more
integration to the  employee's career growth and journeyAssess relevant training needs in consultation with key stakeholders including assessment methods, measurement and implementation of the relevant programsDrive specific programs for identifying and developing high potential employees and manage existing development and people programsGather employee feedback data, analyze key trends, and create plans to deliver solutionsWork at both a strategic and operational levelBe one of the primary communicators of studio initiatives to our development teamsBoost employees' engagement in events, programs, and initiativesDevelop a strong employer brand within the South East Asia ecosystem Preferably with 5 years of experience in training and development, coaching, and people managementAbility to work with internal and external partners and create long-lasting partnership relationships with themGood understanding of Singapore's talent development ecosystemPassionate about growing and developing peopleDriven, creative, innovative, results-oriented, ambitious, and never settles for lessDetail-oriented and highly organizedPositive and energeticRemains calm under pressure, focused, and makes sensible decisions in a fast paced environment
Skills Position Title: Retail Sales Executive (Basic + Commission)Salary Range: up to $1600 Basic + commissionKey Duties and Responsibilities:Maintain and operate brick & mortar storeDevice & Optimize Sales Strategy through the use various channels & platforms.Educate our customers of our productsEstablish an effective brand presence online & offline.Solicit customer feedback and attend to their enquiries and needs.May be required to attend local/overseas Exhibitions and Road shows.Requirements:Motivated, independent and trustworthy.Able Read more
to commit to work retail hoursComfortable in talking to people and performing demonstrations in front of crowds.Experience in retail sales and promotion will be preferred. Inexperience individuals who are willing to learn are welcomed as well.Self-driven & passionate without need for constant supervisionGood working attitude, polite and customer orientated.Training will be providedSingaporeans PreferredInterested candidates are invited to apply online. Only shortlisted candidates will be notified. Thank-you for your application.Job Types: Full-time, Basic+CommissionLocation:Singapore (Required)
Skills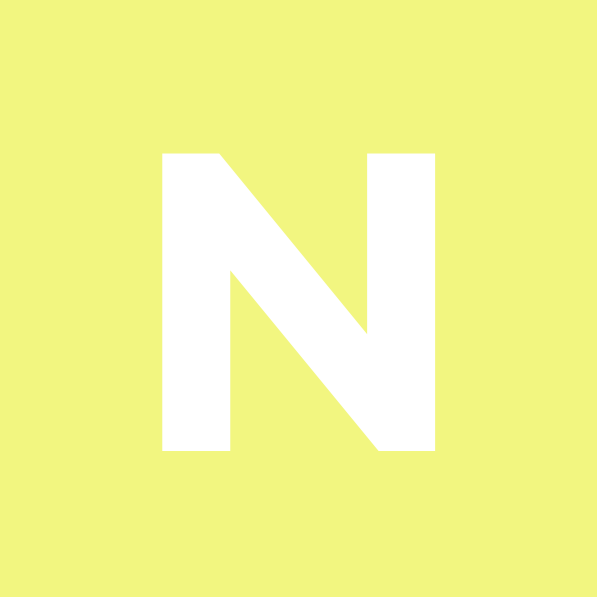 Roles & ResponsibilitiesKey Profile RequirementsIncumbent should have experience of handling 360 Degree HR Functions including Talent Acquisition, Talent Management, Business HR Management, Compensation & Benefits and Immigration matters across multiple international locations and for India Offices for Services BusinessRelevant Experience in SEA, Japan, UAE and Australia (Preferred)Should be willing to travel extensivelyExperience : 15- 18 yearsQualification: MBA from a premium global institute; Excellent academic credentialsCritical Success FactorsKnowledge of Read more
Services IndustryAbility to handle diverse teams across various geographies.Job ResponsibilitiesIncumbent to manage Talent Acquisition, Talent Management, Business HR Management, Compensation and Benefits and Immigration for all International Locations of Nucleus and India Locations for Services BusinessProvide hands-on HR operational support to programs while assessing the need for resources and HR capacity building going forward.Partner with Global Head - Services and the leadership team to provide strategic HR support in order to address corebusiness needs: talent and succession, leadership development, organization restructuring and employee alignment that optimize business outcome; developing various HR strategy and plans focused on growth, and guiding senior management through people issues.Work with the local and regional teams to execute on HR strategies and initiatives.Participate in the development of policies and procedures and facilitate the implementation at the country and geo level.Oversees compliance with local labour laws across international business locations for NucleusWorks with business offices and staff in region on employee relations issues.Ensures local compensation and benefit practices are in alignment with organizational rewards strategies.Reporting to the Global Head of HR the person, will be playing a pivotal role in supporting business growth in a dynamic and challenging environment.The incumbent will be a key member of the senior management team, and will provide an advisory role on all human capital matters to Executive Management team.Ensure that the Company's compensation philosophy and policies are implemented in a cost effective manner while ensuring that employees are retained and motivated.Provide support to managers and employees in identifying and fulfilling employee development needs in line with corporate strategy and regional needs.Lead and coach HR associates in the area of responsibility (individual development, motivation, assessment, feedback)Interface with the Government Agencies and AuthoritiesRequirementsCompetenciesBachelor or Master's degree, minimum 15-18 plus years of progressive HR professional experience with a minimum of 5 years in the similar role.Demonstrated success as an HR generalist supporting employee groups in multiple locations with a staff strength of more than 500.Experience in regional recruitment is an a MUSTDemonstrated success in supporting key senior management and building relationships.Capable of managing conflict and conflicting views.Broad knowledge and relevant experience in recruitment, compensation and benefits, employment law, organization development and employee relationsExperience in managing international hired employees including relocation, benefits, and other critical employee relations issue.Strong collaborator with effective interpersonal and analytical skills who is able to work seamlessly across countries, cultures, and organizational units.Demonstrated ability to work, manage, and meet competing deadlines in a fast-paced, high volume environment; aptitude for problem solving and decision making neededStrong communication skills - both written and verbal; and high attention to detailExcellent customer service skills
Skills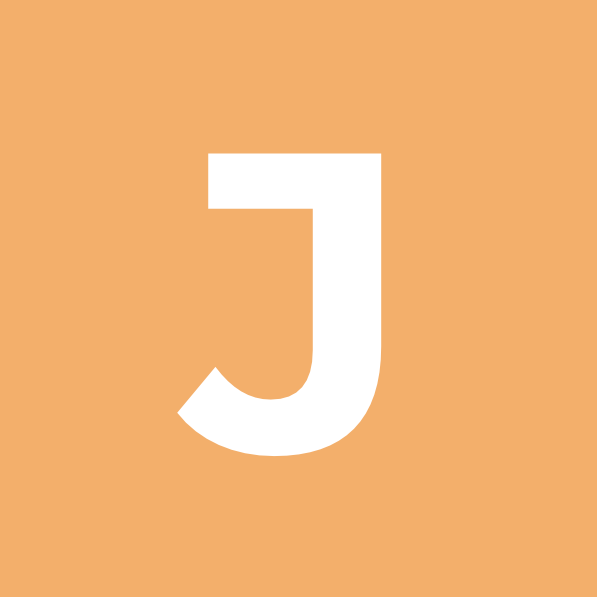 INTRODUCTION Are you an expressive storyteller who loves be part of a growing team in changing the healthcare industry? We are looking for a passionate talented storyteller who loves to create and define authentic messages as well as go the-extra-mile to shape the future of healthcare. JOB DESCRIPTION When you join us at Jaga-Me, you'll be part of a smart and driven team that shares our passion for Read more
healthcare within reach. The Marcom Specialist is responsible for the development and execution of marketing campaigns across multiple media channels to support the expansion and growth of Jaga-Me which includes the products and services. The Marcom Specialist interfaces and collaborate ideas and is a critical member of the marketing team. THINGS YOU GET TO DO!Strong understanding of story fundamentals (effective character, trajectory, hook, authenticity/details and calls-to-action...) Sense of newsworthiness (what makes a story interesting from the audience's perspective) Drives and manages online and offline communications for optimal impactto Increase brand awareness and engagement across digital and offline channels Ensures all communication deliverables adhere to Jaga-Me brand and messaging standards Resourceful - Research on information from various sources, offer alternatives copies based on own expertise and ability to make easily digestible content in infotaining ways Experience in creating marketing communications plans and building the story across the channels in designing specific content pieces to meet objectives Contribute to brand and product positioning, creative design and messages Manages the development and delivery of all campaign elements such as eDM, landing pages, multimedia, media, web pages, key sales collateral (brochures, flyer), trade shows, external events, and campaign announcements Works in tandem with marketing, product, customer experience) teams to develop and execute performance marketing campaigns and ideal user experiencewith a successful metrics-driven approach. Conversant with automated marketing tools (such as Autopilot, Mailchimp, CoSchedule,etc) and be kept abreast with latest trends. Interviewing skills: how to ask effective questions and develop a great story A critical-thinker and problem-solver who have a demonstrated consistent attention to details. Be THE online gatekeeper for brand communications and digital presence. You are someone who is respectful (of themselves and others), open, positive, and ready to dive into things from Day 1.WHAT WE EXPECT FROM YOU!Minimum 2-3 years of marketing communication experience, preferably in start-ups or fast-paced environments e.g. Tech startup, incubator, accelerator, FMCG, PR, advertising or creative agencies Bachelor's' degree in Advertising, Marketing, Communications, Public Relations, or equivalent; Strong organisational and follow-up skills, as well as attention to detail. A driven team member, able to juggle multiple competing priorities, and have a passion for their work. Highly proactive & independent, always looking for ways to take initiative and improve existing programs/processes.IT WILL BE A BONUS IF YOU HAVEGood graphic design skills - Experience with Photoshop, InDesign and/or graphics handling Experience working in an agency environment; managing and strengthening relationships
Skills We are a bunch of ENTHUSIASTICrecruitment consultants who interact with people from all walks of life on a daily basis! From students to PMEs who approach us for job opportunities, to hiring managers and Human Resources of organisations (big and small) who engage our service for their staffing requirements. Why Recruitment?Companies are gradually outsourcing their Human Resources functions to recruitment firms for their hiring needs and payroll processes. Read more
Recruitment firms create a platform for both candidates and clients to meet. By procuring the right talent for the right job, we make a positive impact on both the organisation and the individual.Builds up your confidence and acquire soft skills through effective negotiation tactics and candidate management skills. These skills set can bring you anywhere in future! Expand your network and connections. Earn more than a fixed pay job while you've got the drive!As a Recruiter in Recruit Express, you have the opportunity to:Liaise with multinational corporate clients to provide the best staffing solution. Engage in full cycle recruitment process from sourcing, matching, and onboarding of candidates to the best suited job. Manage candidates on career progression and employment matters. Grow and maintain your own client portfolio. Work collaborative in a team to achieve targets.What do you need to qualify?Possess a degree of any discipline. Proactive attitude. People-oriented personality.If you believe you have what it takes, join Recruit Express now to craft your own career path! Karen Lee Yen Lin | R1326231 | Recruit Express Pte Ltd | EA No.99C4599
Skills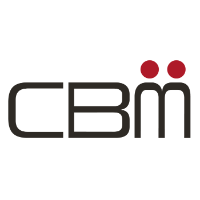 Conduct machine trouble shooting, root cause analysis and effective countermeasure Execute corrective and preventive maintenance programs as defined by the maintenance engineers with minimal guidance Update documentation (work orders, spare parts, etc.) as specified by the maintenance department procedure Support maintenance Engineers for machine upgrades and modifications Work closely and maintain good working relationship with peers and production staff to achieve the required output from the machines Provide Read more
guidance and assistance to Autonomous Maintenance in cleaning, inspection and lubrication Any other assigned dutiesJob RequirementsPossess at least ITE / NITEC / Diploma qualification in Electrical of Electronic or equivalent At least 1 year of relevant experience in electrical maintenance and troubleshooting of equipment and machines Hands on experience in troubleshooting in PLC, SCADA, AC / DC Motors Control and Drivers is preferred Able to read electrical and electronics schematic diagrams Proactive and driven to learn and take on challenges Team player, meticulous and responsible Computer literate in MS Office
Skills The Sift & Pick StoryThe Sift & Pick marketplace is built around the concept of letting customers discover brands and products that are original, of uncompromising quality and most importantly—simply delightful.Remember your last adventures of walking down unfamiliar streets and discovering unique shops, walking in and chancing upon something unforgettable? We knew there had to be a better way to experience shopping in the crowded online marketplace, so Read more
say hello to our kind of commerce: where customers will find new discoveries, lasting relationships and real product value.Just like our name, we take pride in how and what we curate. From sourcing to selection to on-boarding, we walk the globe to find good brands and products of quality and taste. In here, customers will find under-the-radar brands that are deserving of the limelight, brands that value individuality, unique designs produced in small scale by indie designers—all handpicked for them to find something delightful to bring home.Who we are looking for – Marketing ExecutiveAre you a self-motivated individual who likes to work in a fast-paced environment? Do you enjoy meeting people to establish new and sustainable working relationships? Are you someone who can work independently to analyse and solve problems?If you are, we want to hear from you.ResponsibilitiesConceptualise, execute and manage various engaging and performance-driven campaigns across online including onsite, search, social, paid ads as well as offline pop-ups to drive acquisition, retention and referralsMonitor, analyse and optimise all marketing campaigns to maximise overall ROICollaborate closely with all relevant in-house teams to drive and work towards optimisation and marketing targetsExperience engaging and managing communities on social media platforms such as Facebook, Instagram, YouTube, etc.Liaise and facilitate partnership and affiliate initiatives to drive new customer acquisition and revenueResearch and champion the latest developments in digital marketing strategy, emerging platforms, advertising innovation, and the competitive landscapeQualifications1 year of relevant work experience preferably in an e-commerce / internet industry. Fresh graduates are welcome to apply.BA/BS degree in business, marketing, or other relevant fieldsSolid hands-on experience in campaign management, implementation and optimisation with excellent copywriting skills.Experience working with marketing tools including Google Analytics, Google Ads, Google Tag Manager, Mailchimp, social media tools, etc.Ability to work independently and handle multiple projects under tight timelinesExcellent analytical, problem solving and organisational skillsExcellent communication and interpersonal skillsStrong and effective communicator and a reliable team playerAble to think, plan, and execute autonomouslyWhat you will love about usExcellent growth opportunityAttractive medical benefitsGreat working environment
Skills
As an Associate/Senior Associate in the Security & Resilience Programmes Directorate in MOF, you can expect a fulfilling posting with ample opportunities to work with public sector leaders and a range of agencies and stakeholders to address challenging and complex issues such as:Advancing Singapore's ambition to be a Smart Nation and Digital Government. This includes shaping the strategy for strategic national projects and digital transformation, by working with Read more
agencies such as the Smart Nation Digital Government Office, Government Technology Agency and Info-communications Media Development AuthorityBuilding resilience in our nation, through strategic investments in sports, arts and heritage, and community co-location projects by working with the Ministry of Culture, Community and YouthFostering a caring society, and engendering meaningful and effective partnerships between the government and the community, in philanthropy and volunteerism, by working with the agencies such as the National Volunteer and Philanthropy CentreStrengthen and ensure the resilience of public communications, by shaping the strategies for ensuring the sustainability of Public Service Broadcasting, and to address deliberate online falsehoods, with the Ministry of Communications and InformationOn a day-to-day basis, you will review, formulate and implement budget and financial policies. You will also evaluate the financial viability and business case of a wide range of projects. In addition, there will be ample opportunities to formulate new principles and evaluation approaches to resource new initiatives, and lead projects and negotiations with agencies. You can also expect a fulfilling and meaningful posting with developmental assignments and opportunities to build new networks.Requirements:A degree in Economics, Finance/Statistics/Accounting, Business or Public Policy is an advantage, but not necessaryPassion for Public Policy workStrong critical thinking, analytical skills, inter-personal and communication skillsEnjoys working in a dynamic and fast-paced environment
Skills