Sign in or register for a JobTech account.
Jobs that require

risk management

skill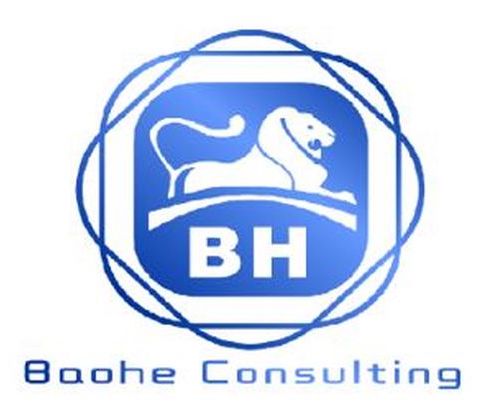 Job Responsibilities:
Manage end-to-end project life cycle from briefing, creative development to delivery for large marketing projects.
Serve as main point-of-contact on projects and marketing campaigns.
Identify roles and responsibilities within projects, develop and manage project timelines, detail workflow execution, ensure deliverable is on time and on target.
Prepare comprehensive project scopes (deliverables, schedules, budgets, resources, equipment, etc.).
Clearly communicate expectations and action items throughout the project life cycle for all contributors within Creative teams and Requesters.
Identify and articulate risks and concerns with management and stakeholders with solutions oriented mindset.
Lead project kick-off meetings with stakeholders and cross functional creative teams.
Think strategically about communication in order to negotiate project schedules, manage expectations, educate stakeholders and resolve issues.
Manage communication and scope of work for out of house creative support and vendors. Responsible for estimates, contracts, budget and legal approval.
Develop critical issues documents; update and change as needed, communicate changes to the team.
Ensure project status meetings happen regularly.
Prepare billing and forecast income.
Prepare functional specifications with project developers.
Provide Clients with all production schedules and critical milestones.
Mentor, coach and develop direct report(s) by creating individual development plans, providing on the job learning.
Meets with clients to understand goals, review audience insight, key messages and product/service differentiators to inform the development of customer-focused content.
Expertly writes content specific to all channels and manages the content review process.
Works closely and brainstorms with project teams to develop creative elements.
Pitches creative concepts and copy to clients.
Revises copy and concepts as required.
Exceptional ability to write powerful and inspiring copy for integrated, multi-channel campaign tactics.
Detail-oriented, accurate, and thorough.
Knowledge of proper English grammar and usage.
Stay abreast of current communication trends, effective methods of digital communication/delivery, and digital marketing tactics.
Communicate and translate data into clear, concise, and compelling message to the target audience.
Support the adoption of best practices for effective concept and messaging development and measurement.
Write creative, powerful and persuasive copy for integrated campaigns and marketing deliverables across all channels (print, digital, and multimedia/videos).
Work with product, creative, channel and digital marketing to understand B2B and B2C segments, go-to-market strategies, unique selling proposition, customer research, and competitive advantages to create compelling campaigns and messaging that delivers against marketing objectives.
Deliver production of creative products including online/digital marketing collateral.
Provide leadership, direction and guidance to the project team, and able to work well with business and technical managers, to ensure business capability provided conforms to user requirements, while adhering to overall architectural roadmap.
Responsible for procurement, vendor and contract management for outsource implementation and consulting partners.
Evaluate the outcomes of the project as established during the planning phase, actual implementation issues.
Be the go-to person between our Product Team and the Marketing Team.
Be the strategic mastermind behind product launch strategy based on new product requirements and data.
Job Requirements:
5 to 7 years of experience in an interactive project management role, working closely and liaise with cross-functional team of Graphic/ Creative Designer, Web UX/ UI Designer, Copywriter/ Content Creator, Developers, etc and Coordinators to fulfil client requests and expectations.
In-depth working knowledge of marketing conception, multi-media design and brand marketing.
Proven in managing and delivering on large scale marketing campaigns.
Technical knowledge in multimedia, print production and video production.
Be a demonstrated self-starter and work well within a highly collaborative, multi-disciplinary team.
Show a clear ability to work autonomously, with solid decision-making skills.
Superior project timeline development, risk assessment and prioritization skills.
Seasoned at managing multiple complex projects simultaneously.
Ability to work efficiently in a fast-paced environment under pressure.
Strong mastery of writing, copy editing and proofreading skills
Some experience with, and working knowledge of, search engine optimization (SEO) strategies and tactics.
Solid project management and facilitation skills; strong knowledge in project governance, processes and standards.
Skills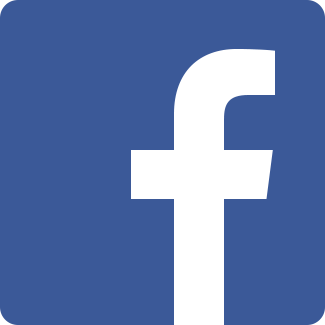 Facebook's mission is to give people the power to build community and bring the world closer together. Through our family of apps and services, we're building a different kind of company that connects billions of people around the world, gives them ways to share what matters most to them, and helps bring people closer together. Whether we're creating new products or helping a small business expand its reach, Read more
people at Facebook are builders at heart. Our global teams are constantly iterating, solving problems, and working together to empower people around the world to build community and connect in meaningful ways. Together, we can help people build stronger communities — we're just getting started. RESPONSIBILITIESLead multiple work streams and/or project teams to execute against project plansPromote, manage and deliver the continuous improvement of project activities and deliveryDisplay effective organization skills and manage multiple and sometimes competing prioritiesDemonstrate strong capabilities to engage directly with Legal leadership on strategy and be able to pivot to granular detail within working teamsFacilitate requirements gathering and drive creation of integrated project plans and timelinesPropose solutions to manage client expectations and manage scope throughout the delivery of the projectDrive standardization of delivery and activities to provide efficient serviceDemonstrate sharp attention to detail in executing and reviewing work products to ensure the highest quality deliverables in the allotted timeframeIntegrate and synthesize information from multiple teams, including legal and policy domain knowledge, in order to analyze complex issues, mitigate risks and solve problemsTravel as needed (up to 10% depending on location and assigned projects) and occasionally internationallyMINIMUM QUALIFICATIONSBachelor's degree in Business, Management, Technology or a related field5+ years of program/project management experienceExperience working on legal, compliance, privacy, and/or security related projectsExperience leading departmental and enterprise-wide projectsExperience managing a diverse set of stakeholders and cross-functional teams from project initiation through closePREFERRED QUALIFICATIONSExperience in project management roles within the technology or professional services industriesKnowledge of the regulatory landscape and trends impacting technology companies in EuropePMP, CAPM, or other relevant project management certification(s)
Skills

If you're looking to unlock new job opportunities, take a look at the possibilities right on your doorstep here at HSBC. Global Risk is a thriving and expert risk management function supporting HSBC globally with all aspects of risk management. The team actively manages a varied and dynamic range of risk types, including security, fraud, information security, contingency, geopolitical, operational, credit, pension, insurance, financial crime and regulatory compliance, Read more
market and reputation risks. All parts of the Global Risk team use their skills, insight and integrity to handle established threats and those they see emerging, acting to protect and enable HSBC to deliver sustainable growth. We are currently seeking a high caliber professional to join our team as a AVP, Senior Credit Risk Analyst. In this role, you will To monitor the credit quality of the asset portfolio by constantly reviewing and reporting product performance. To maintain and enhance Credit reporting as an effective tool to analyze portfolio quality, profitability and customer performance To suggest procedural and credit policy changes, thereby contributing to business growth and maximizing profitability while maintaining balance between risk and reward over the life cycle of our products and portfolios. Optimize credit quality through regular portfolio reviews and periodic updates of internal and external stress tests to ensure policies are consistently robust and aligned to environment Contribute to communicating retail credit risk policies and Risk appetite Implement automation for various monthly reporting of portfolio evaluation, cutting down laborious and manual work, thereby improving efficiency and productivity. By anticipating changes likely to impact on any aspect of operations to ensure consistent standards, processes and controls and that any changes to processing will have no credit risk compromiseTo be successful in this role, you should meet the following requirements This role requires the person to have strong analytical skills, logical and methodical thinking capability. Experience in providing data driven decision making, process refinements solutions Experience in digital transformation and innovation projects will be a plus. Knowledge of new personal banking products and competitors in the market would be essential.University graduate with numerate background with basic to advanced programming.Excellent working knowledge of SAS and Excel.Strong communication skills to communicate ideas clearly to peers and management.For further details and application information please visit our career site, search under reference number 0000CQWQ You'll achieve more when you join HSBC. www.hsbc.com/careers Candidate with less relevant experience or skills may be offered a lower Global Career Band than stated above. HSBC is committed to building a culture where all employees are valued, respected and opinions count. We take pride in providing a workplace that fosters continuous professional development, flexible working and opportunities to grow within an inclusive and diverse environment. Personal data held by the Bank relating to employment applications will be used in accordance with our Privacy Statement, which is available on our website. Issued by The Hongkong and Shanghai Banking Corporation Limited
Skills ResponsibilitiesPlan, coordinate and prepare implementation strategies to meet key project milestones such as delivery, tests and payment milestones. Develop Project Management Plans including risk management plan to ensure effective project management. Lead and manage project team members, subcontractors and vendors including RFX management and subcontractors/vendors selection and negotiation. Oversee project team members to deliver project on schedule and cost while meeting project requirements. Initiate, organise and attend project Read more
meetings and ensure project teams are kept fully informed about project progress, tasks, action plan and deadlines. Anticipate, manage and resolve issues, risks, dependencies and impediments that may impact on successful project delivery. Ensure that project progress is reported in an accurate and timely manner to all stakeholders and project teams. Ensure that all projects and products are delivered with quality as a priority and that appropriate. Any other duties as assigned.Job RequirementsBachelor's Degree in Engineering (Computer / Telecommunication), Computer Science / Information Technology or equivalent. More than 5 years of project management experience in infrastructure projects Experience in delivery of multiplatform technology based IT projects comprising networking, applications, database, systems (OS), security (including policies, firewall, 2FA, encryption, CA, IPS/IDS), devices and device management is an advantage. Customer oriented and a team player with the ability to effectively lead and motivate team member towards common objectives. A self-starter and ability to work under pressure and tight schedule with positive and proactive attitude to anticipate challenges and resolves issues. Strong competency and experience in managing and motivating multi-disciplinary teams. Proficient with Microsoft Project or other project management reporting tools. Certifications in Project Management such as PMP and CITPM is preferred. Effective communications and presentation skills, both written and oralEAP No.:R1766065EA Licence : 95C5411
Skills Req. ID: 132307Job Description As a FE Central QE Equipment Engineer at Micron Technology, Inc. you will be responsible for utilizing your engineering skills to bring a shift left mentality to all Micron manufacturing sites. You will help lead Quality Projects that improve our operations Defense Line strategy across all FE manufacturing sites. You will work with each site to help build a culture of solving problems to Read more
root cause, eliminating recurring deviations across our manufacturing equipment and process. Responsibilities and TasksDefense Line (DL) - SHIFT LEFT MENTALITYWorking with Central QE/QA and the manufacturing sites help develop and deploy Defense Line 1 strategies that promote non-conformance prevention related solutions across operations. Lead Defense Line and Equipment related projects with an understanding of project management, Initiate, Plan, Execute and Close projects that impact the network. Work with sites to seek out and identify Best Known Methods that will have a positive impact on quality and DL. Propose these BKM's to the proper Defense Line teams so they can be deployed across the network. Provide project status and updates for relevant stakeholders. Monitor metrics that have direct impact on our Tier 1 & 2 KPIs. Develop process KPIs that will help assure compliance to our 12 disciplines and effective use of our processes. Work with our team and site representatives to create roadmaps as necessary for improvement projects that align to our Defense Line strategies with timelines, objective and deliverables.Analyze data to identify areas for potential improvement.Develop Equipment and Process FMEA Problem Solving TeamsPlanning, Developing, and Defining a system of utilizing Equipment Problem Solving teams to enhance the Site Equipment FMEA and TPM programs to drive down equipment and process FMEA risk related fail modes until they meet an acceptable risk threshold. Update and improve a curriculum that can be used to train the network on our equipment FMEA program. Teaching and coaching site teams on how to harden our controls on equipment to prevent deviations and become self-sufficient. Exercise and improve the current eFMEA process to obtain true risk reduction value to Micron. Work with global teams to improve all current Micron FMEA processes. Goal is to achieve an efficient and effective process that is used regularly to harden and improve our product, process and equipment. Remove waste and redundancy in our processes.FMEA ApplicationCompliance metrics are critical to validate that each FMEA meets a minimum standard and ensures consistency from site to site. Creating metrics and driving global team to reach target. Work with global team and integrate FMEA risk reduction and detection improvement at working level on process areasManufacturing Site SupportPerform "Boots on The Ground" tactical activities as new technotes are transferred from Technology Development to Manufacturing, filling gaps where risk is uncovered. Reflect on these activities for improvement opportunities and future projects to streamline and make more effective processes.Audit Non-ConformityWork with sites to close Customer and 3rd party audit findings and proliferate solutions across the Micron network. Work with sites to audit the systems that we have deployed to validate they are executing them as intended to obtain value.ExperienceMinimum 5 years in a manufacturing area with equipment and process experience, Equipment Owner desirable. Equipment knowledge in FE manufacturing a MUST. Excellent written verbal communication skills and must be team oriented Working knowledge of FMEA a plus Project Management and Business Process Improvement skills a plus Problem Solving, a plusEducationEducation – Bachelor's degree or 5 years' experienceLocation: 1 North Coast Drive, Singapore 757432 All qualified applicants will receive consideration for employment without regard to race, color, religion, sex, sexual orientation, gender identity, national origin, veteran or disability status. For US Sites Only: To request assistance with the application process and/or for reasonable accommodations, please contact Micron's Human Resources Department at 1-800-336-8918 or 208-368-4748 and/or submit: Job Information Request Form to: TJA@micron.com. Keywords:Singapore || North West (SG-03) || Singapore (SG) || Quality || Experienced || Regular || Engineering || #LI-KL1 ||
Skills Req. ID: 132240Job ResponsibilitiesYou will adhere to company's environmental safety health policy and procedure, standard operating procedure with risk assessment, good housekeeping standard and quality policy when performing work Plan, schedule and perform Preventive and Corrective Maintenance work activities on equipment and system under the responsibilities of Facilities organization Troubleshoot and attend to abnormalities in support of Operations in a timely manner on equipment and system under the Read more
responsibilities of Facilities organization, when required Coordinate, sponsor and supervise contract service provider to performance work activities in accordance to service agreement Utilize computer base software to document record of work order and equipment history Attend Emergency Response Team training, certification, drill and incident, when requiredJob Requirements We believe that the you should have the following requirements: EducationDiploma or Industrial Technician Certificate or National Trade Certificate in Mechanical/Electrical/Electronics/Mechatronics engineering or equivalent experience in related field preferredExperience, Skills, Knowledge and AbilitiesSome years of experience in cooling tower, chiller, compressor and dryer, centrifugal water pump, vacuum pump, heating ventilating and air-condition, exhaust fan, wet scrubber, fire protection system, Ultra Pure Water, Industrial Waste water, transformer, switchgear, distribution board, emergency generator, uninterrupted power supply, variable speed drive and fan-filter-unit system, instrumentation, fire alarm, public address, toxic gas monitor, PLC and SCADA maintenance in semiconductor industries preferred Possession of a valid plumber license or Electrical license or programming language certification would be an advantage Computer-literate for email, basic word processing and spreadsheet skill Ability to understand and use mechanical schematic, P&ID drawing, electrical and electronic schematic, single-line drawing, control logic diagram and related equipment and system documentation Ability to follow written and verbal instruction, communicate in writing and verbal, in English; and to seek clarification when in doubt Highly initiative and has the ability to build positive work relationships and work in a team environment with various professional levelWe recruit, hire, train, promote, discipline and provide other conditions of employment without regard to a person's race, color, religion, sex, age, national origin, disability, sexual orientation, gender identity and expression, pregnancy, veteran's status, or other classifications protected under law.This includes providing reasonable accommodation for team members' disabilities or religious beliefs and practices. Each manager, supervisor and team member is responsible for carrying out this policy. The EEO Administrator in Human Resources is responsible for administration of this policy. The administrator will monitor compliance and is available to answer any questions on EEO matters. To request assistance with the application process, please contact Micron's Human Resources Department at 1-800-336-8918 (or 208-368-4748). Keywords:Singapore || Central Singapore (SG-01) || Singapore (SG) || Frontend Manufacturing || Experienced || Regular || Facilities/Site Services || #LI-ST1 ||
Skills

Job Description Job ID: 000778 Job Purpose You will report to Head of Operations/ Claim (Group Insurance Operations) to perform medical underwriting of life & health cases. In addition, to provide support and advisory to the claims team on medical conditions and the appropriateness of medical treatment, as well as formulate the clinical/claims guidelines. The Job Underwrite Group insurance's Life, Personal Accident & Health products; Work with Reinsurers Read more
on the risk assessment of large and complex risks; Manage customers and intermediaries enquire on underwriting matters, as well as work with the claims team in communication of complex medical claims to our customers & intermediaries; Ensure that risks are accepted or decline in accordance with guidelines, as well as to assess and manage the complex cases( the outliners); Review and formulate the appropriateness of treatment (including cost of treatment) against the treatment render formedical and surgical conditions; Validate and challenge the reasonable & customary medical charges levied by medical practitioners and hospitals; Work with the medical providers and claims teams in the cost management of our medical business; and Undertake projects to improve the workflow of operations, or to improve the risk management capabilities of the division.Job Requirements Our RequirementsNursing or Pharmacy Degree from recognized institution; 3-5 years working experience in the respective fields; Experience working in insurance industry, especially underwriting or medical claims, is an advantage; Proficient in Microsoft Office; Good time management & analytical skills; An inquisitive and results oriented team player; and High EQ with good written and verbal communication.To all recruitment agencies: Great Eastern does not accept unsolicited agency resumes. Please do not forward resumes to our email or our employees. We will not be responsible for any fees related to unsolicited resumes.
Skills HeaderAssistant Vice President Credit Risk Management - Stress Testing, Risk Management, Singapore About UOBUnited Overseas Bank Limited (UOB) is a leading bank in Asia with a global network of more than 500 branches and offices in 19 countries and territories in Asia Pacific, Europe and North America. In Asia, we operate through our head office in Singapore and banking subsidiaries in China, Indonesia, Malaysia and Thailand, as well Read more
as branches and offices. Our history spans more than 80 years. Over this time, we have been guided by our values — Honorable, Enterprising, United and Committed. This means we always strive to do what is right, build for the future, work as one team and pursue long-term success. It is how we work, consistently, be it towards the company, our colleagues or our customers.About the DepartmentThe Credit and Risk Management function is comprised of three teams: Risk Management, Credit and Special Asset Management. We manage the risks arising from the Group's business activities within the risk appetite established by the Board. This involves identifying and evaluating the risks, developing effective risk governance and strategies as well as providing independent assessment of the overall risk profile.Job ResponsibilitiesParticipate in the research and development of the Bank's credit stress testing framework and methodology Perform regular bank-wide credit stress tests as part of Basel Pillar 1 and ICAAP/Pillar 2 requirements Involve in the system automation of stress test execution in SAS platform Review, enhance and maintain the Bank's credit risk economic capital model Assist in ad-hoc credit risk related assignments and projectsJob RequirementsGood degree from a recognized tertiary institution, preferably in Finance, Engineering or Mathematics/Quantitative related discipline Strong analytical and quantitative skills in modeling and data analysis using SAS Good knowledge of Basel capital standards, IRB credit models and stress testing Good written and spoken communication skills with keen ability to engage and influence at all levels Team player with drive, initiative and a passion to develop a career in credit risk portfolio management Working experience in Moody's Analytics RiskAuthority is an added advantageBe a part of UOB FamilyApply now and make a difference.
Skills Roles & ResponsibilitiesAbout the Role:Reporting to Internal Audit Manager, you will be responsible to execute assigned areas of internal audit plan for Borouge in order to ensure that internal control system for integrity and reliability of financial, operational and information technology is implemented and working efficiently and effectively. You will also make effective recommendations for corrective actions as required, working with high ethical standards.Key Accountabilities:Participates in the development Read more
of the Annual Audit Plan (AAP) based on the results of risk assessment exerciseSurveys functions and activities, in assigned areas, to determine the nature of the operations and the adequacy of the system of control to achieve established objectives including the efficiency with which resources are employed and to identify profit and/or cost-effective improvementsDetermines the objectives and approach of the proposed audit effortPlans or assists in the planning of the approach and scope of the audit and prepares the Audit Program and / or Risk and Control Matrix (RACM) after coordination, when required, with ConsultantDetermines the auditing procedures to be utilized, including the use of Information Systems Audit Techniques, statistical sampling or othersIdentifies high risk areas and key control points of the system to be reviewedEvaluates the system's effectiveness based on his / her business and audit experience and modifies, if necessary, the scope of the reviewPerforms and / or supervises audits in accordance with the approved audit program and professional standardsPrepares and / or reviews working papers, which record and summarize data on the assigned audit segment and the results of the audit examinationDirects, counsels and trains assigned staff and reviews their work as to adequacy of scope and accuracyEnsures that approved audit objectives have been met, adequate coverage has been obtained to support the conclusion and recommendations, and that the work has been followed in accordance with professional audit standardsAnalyses and appraises evidentiary data as the basis for an informed, objective opinion on the adequacy and effectiveness of the system and the efficiency of performance of the activities reviewedRecommends improvements in management controls designed to mitigate business risks, safeguard company assets and contribute to growth and improve profitability / economiesPrepares the audit report, expressing professional opinions on the adequacy and effectiveness of the risk management, control systems and the efficiency with which activities are carried outRecommends improvement options to rectify reported deficiencies for IAM reviewSubsequently, appraises or assists in the appraisal of the adequacy of the corrective actions taken on audit recommendations / improvement optionsPerforms ad-hoc appraisals and special reviews as directed by IAM / VP – A&AF RequirementsAbout You:College Degree with a Major in AccountingProfessional Accounting Qualification i.e. ACA, ACCA, CPA, CIA or CISA is preferableMinimum 8 years of relevant experience preferably in oil and gas or petrochemical industries or international audit firmsStrong auditing skills in reviewing deficiencies and persuasion in recommending corrective actionsHigh level of proficiency in English
Skills

Responsibilities:Selected candidates will go through a comprehensive training programme to be equipped with the relevant skills and tools to create sound Financial Strategies & build a successful advisory practice for individuals & businesses in areas including: Financial Portfolio Advisory Home Loan & Debt Advisory Private Client Wealth Management Private Equity investments & Offshore hedge funds Succession Planning, Wills & Estate Planning Group and Employee Benefit Consultancy Risk Management Read more
Advisory Wealth PreservationWhy it's hot: Singapore is a growing wealth management centre. The complexity and wide range of financial and investing options makes a little personal attention from an independent financial professional very attractive. All of this adds up to a very strong growth opportunity for the industry. Our top associates are among the industry top earners, their income range from $150,000 to a $500,000 dollars per annum. If you think you got what it takes and want to be among the top in the same league, please respond with your C.V (with photograph). Entrepreneurial and ambitious Highly-driven and results-oriented with a drive for sales excellence Strong networking skills an advantage Training allowance of up to $6000 will be provided for selected candidates * Candidates with leadership qualities will be put on a Fast Track development career path to team management positions within 18 months* * terms & conditions apply Requirements: (According to MAS rules)Candidate must possess at least a Diploma, Advanced/Higher/Graduate Diploma, Bachelor's Degree, Post Graduate Diploma or Professional Degree in any field. Applicants should be Singaporean citizens. Full-Time positions available. Candidates with sales/advisory experience with the banks and the insurance companies will have added advantage
Skills