Sign in or register for a JobTech account.
Jobs that require

risk management

skill
Our client, a well-established Cryptocurrency firm located in the central area is looking for a Solution Architect
What they want from you:
Degree with min 10 years' experience in Application Development
At least 5 years hands-on experience with UI/UX design
Ability to analyse the business and it's internal processes and any units of work that gain a competitive advantage or company objective, which include Cost benefit analysis, Risk Analysis and Gap Analysis
Research and analyse market, users and the roadmap for the product
Define product vision, road-map and growth opportunities
Lead the planning products release plans and set expectation for delivery of new functionalities
Keep abreast with best practices and new trends
Interested candidates who wish to apply for above posiiton, please send us your updated resume in MS format to jeffn@gemini.sg We regert only shortlisted candidates will be notified
EA 12C5083
Skills
Reporting to: CFO, Asia
We are looking for a Financial Advisor to increase the quality and standardization of The Company's investments in Energy efficiency and decentralized renewable projects as well as to manage investment processes within our geographies. The role encompasses two main aspects:
Modelling for Energy Efficiency projects & Decentralized renewables
• Projects valuation
• Risk analysis
• Fine tuning of Group's valuation models
• Close collaboration with local Business Development teams on commercial strategy, risk assessment
Business Development Oversight
• Management of South East Asia Commitment process (organization of Commitment Committees, ensure compliance of projects with Group investment guidelines)
• Tracking of key projects (i.e. progress of development, budget spent, lookbacks)
• Liaison with Asia Pacific team
REQUIREMENTS
Degree in Engineering / Finance / Economics.
Qualification such as ACA / ACCA / MBA are a plus.
2-5 years of relevant experience in Finance, possibly Banking/ Corporate Finance/ Audit
Expert user in excel
Able to work under pressure and tight deadline
20% travelling in S.E.A

Skills Reporting to the Vice President of Information Technology, Asia Pacific (APAC), the incumbent is responsible for the formulation, implementation and maintenance of governance framework and Technology Information Security Policies and standards. Demonstrate expert knowledge and understanding of Information security principles, general IT controls (e.g., business continuity and change management) Demonstrate expertise in network security issues, firewall concepts, network security architecture Hands-on knowledge of information security technologies such Read more
as anti-malware controls, data-loss prevention, intrusion detection/prevention, security information and event management Expertise in managing cybersecurity risks and related response teams, such as Computer Incident Response Teams Expertise in specific security issues around Windows, Linux, cloud platforms, and risk and vulnerability management Excellent written communication skills, with a focus on communicating the business impact of technically complex issues Responsibilities General Management Assess risks to IT. systems' availability, integrity, and confidentiality to ensure security and service continuity Manage and maintain information security controls and strategies Manage compliance with security policies to maintain information assurance and integrity Perform or participate in security risk assessments, business impact analyses, and application accreditation assessments Recommend security improvements to optimize security controls. Validates systems design to ensure security policy and strategy compliance Investigate breaches of security to identify system vulnerabilities Identify industry best practices, standards, methods, tools, and applications to optimize the organization business risk management Responsible for the establishment of the Asia Pacific Region's security strategic direction and roadmap Risk Management, Audit & Compliance Work closely with and support the Compliance and IT leadership to maintain the Information Security Management Program for the APAC region Coordinate, develop and maintain information security policies, standards, and procedures and manage the maintenance of revisions and updates Monitor the effectiveness of the InfoSec and regulatory compliance initiatives Job Requirements                 Bachelor's Degree in Information or Cyber Security, Computer Science, Information Systems, or related field Possess one or more Information Security Certifications (CISSP, CISM, HCISPP, CGEIT, CRISC, CISA, GCCC etc) 3 or more years of experience with a broad range of exposure to InfoSec aspects, including security controls, standards, general business planning, systems analysis, system development, maintenance, and application development Demonstrates comprehensive knowledge and understanding of Information security principles, general and IT controls (e.g., access controls, risk management, change management), related security policies and procedures Understanding of networking and communication protocols including WANs, LANs, Internet, VPN, protocols such as TCP/IP and their impact on information security Strong verbal and written communication skills, ability to communicate in Mandarin will be considered an added advantage (to liaise with internal and external stakeholder based in Asia Pacific) Superior analytical and problem-solving capabilities Highly analytical skills with excellent strategic thinking ability in decision making, planning and organization  
Skills Summary The Security Assistant Manager addresses security and quality of services that impact UPS and its customers. He/She monitors and audits security policies and procedures, conducts investigations, and ensures compliance with government regulations. This position supervises Security Specialists and Administrative Assistant. Job Description Analyzes and Audits Security Conditions Reviews service failure reports to identify procedural breakdowns and employee dishonesty incidents. Inspects physical assets (e.g., buildings, vehicles, etc.) to identify potential Read more
security issues. Observes the workforce to ensure compliance with company processes and procedures and verify employee integrity. Identifies the causes of procedural and employee integrity issues to determine appropriate responses for correcting problems. Develops, Implements, and Enforces Security Policies and Procedures Creates training and information materials to educate the workforce about the most current security and loss prevention practices and issues. Conducts research on best practices (e.g., claims issues, etc.) to maintain service quality and integrity of subject matter expertise. Audits quality and integrity policies and procedures to ensure compliance with company directives. Monitors employee disciplinary data to ensure corrective action is taken for improving claim numbers. Conducts Security Investigations and Presents Findings Analyzes research and surveillance findings to identify violations of company policies and procedures and possible criminal activity. Interviews investigation subjects to obtain a written statement detailing the incident being investigated. Conducts security investigations pertaining to losses, damages, and compliance violations and gathers information (e.g., research, interviews, surveillance, etc.) to prepare an accurate and thorough case file. Presents investigation findings to management and government agencies to ensure appropriate responses to incident. Analyzes the root cause of losses and investigation results to determine the need for additional training and/or procedural updates.                            Responds to Internal and External Customer Security Concerns Consults with UPS departments about security and procedural issues to determine the appropriate resolution. Attends department meetings to update management on security and quality of service issues. Manages relationships with external customers (e.g., Apple, etc.) to develop customized security procedures. Monitors fraud mitigation team activities for prompt responses to inquires received regarding fraudulent activity against customers and consignees. Participates in forums to discuss shipping methods and products affected by fraudulent shipping (e.g., Fraud Committee, etc.). Attends outside financial crime association meetings to update management on security of financial transactions and safeguards of service issues. Supervises and Develops Others Determines employees' training needs to produce continuous development plans. Provides on-going feedback and support to improve performance. Conducts performance evaluations in a consistent, fair, and objective manner to encourage continuous performance improvement. Holds others accountable to established performance levels to achieve individual and group goals. Resolves individual and group performance issues in accordance with UPS's policies and procedures in a timely manner to motivate and foster teamwork. Job Requirement                              Possess a minimum Diploma or Bachelor's Degree in Criminal Justice, Law Enforcement Technology, or IT Security related discipline. Minimum 2 years of relevant working experience in security or related field in conducting investigations, conducting Risk Management assessments and developing security awareness programs coming from Transportation/Airport industry. At least 5 years of successful people management experience. Understanding of Local Security requirements and Customs knowledge is required. Candidate whom possess Legal or Regulatory knowledge is preferred. Self-starter, highly motivated with exceptional analytical, conceptual, and problem-solving abilities. Ability to develop and implement companywide projects and programs. Excellent interpersonal skills with the ability to communicate effectively and able to work well with people of all levels (including vendors and law enforcers). Require demonstrated skills in MS Office Programs (MS Word, MS Excel, MS Powerpoint). Candidate must be comfortable to travel alongside flexible working hours.
Skills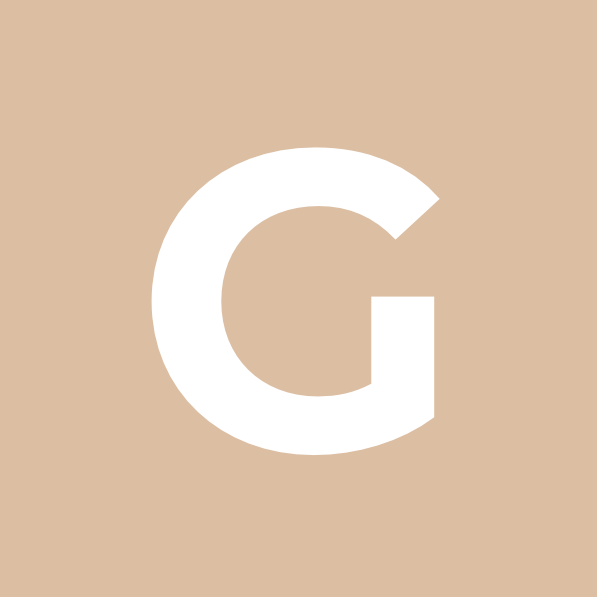 Job Description Our client is a Singapore block chain-based cryptocurrency company and they are currently seeking for an ambitious and highly-motivated Solution Architect to join them.This role is to analyse the business and its internal processes and any units of work that gain a competitive edge and meet the company's objective.Job DescriptionCost benefit analysis, risk analysis, gap analysis.Providing vision and direction to the development team throughout project and Read more
create requirements.Plan and prioritize product feature backlog and development for the product.Define product vision, road-map and growth opportunities.Work closely with Product Management to create and maintain a product backlog according to business value or ROI.Lead the planning product release plans and set expectation for delivery of new functionalities. Provide an active role in mitigating impediments impacting successful team completion of goals.Keep abreast with the industry practices and trends.RequirementsMin. 5 years of relevant experienceGood working knowledge in UI/UX designExperience in application development is a mustInterested applicants please email your detailed resume in MS Word format to (Hidden Text) for a confidential discussion.EA Reg. No R1102193 | EA License. No.12C5083
Skills

Roles & ResponsibilitiesBASIC FUNCTION:To meticulously maintain and provide effective document control and records management of FSTPte engineering drawings, manuals, test records, etc.PRIMARY DUTIES AND RESPONSIBILITIES:Maintain and provide effective document control and records managementProvide support and assistance on document generation as requiredEnsure all documents are up to date, accurate and efficient mannerKeep track of all documents correspondencesPerform a wide variety of Quality Assurance activities to ensure compliance and improvement Read more
of the company Management System for Quality, Health, Safety and Environmental related issuesAny other relevant duties as assigned by Engineering Manager or his/her nominated deputy.Secondary Duties and ResponsibilitiesComply with statutory and regulatory requirements.Abide by both client and company rules as described in the QA and HSE Management system.Perform risk analysis if and when necessary.PRINCIPAL WORKING RELATIONSHIPS:Directly reports to the Engineering Manager on all matters in regards to documentation control.Work with all engineers and technical support personnel for the efficient execution of document control on behalf of FSTPte.Work with suppliers, subcontractors for the efficient execution of document control on behalf of FSTPte.Work with Quality Manager in our other production facility in Aberdeen on the Quality Assurance related work.RequirementsEDUCATION / EXPERIENCE REQUIREMENTS:A Recognise qualification in commerce or similar subject with relevant working experience and technical competencyAt least 3 years relevant professional experience in a similar role.Computer literate – proficient in the use of Microsoft Office SuiteGood written and spoken communication skills in English languageProficient in pdf writer, or editing pdf documentsMinimum 2 years' experience in document controlReady to learn new things; Can work independentlySkills in problem solving, planning and organizing; Motivated.Motivated to learn Quality Assurance / Quality Control industry standards and apply these in daily work.Others:Experience with Integrated Management Systems (IMS) / Business Management Systems (BMS);MS Auditing experience / certification
Skills
Roles & ResponsibilitiesTo provide Business Analysis and Project Management for digital banking in the Consumer Banking group, focusing on delivering digital projectsRequirements• Gather requirements and translate into quality digital solutions. • Proactively manage stages of the project to ensure compliance with existing processes and quality of build. • Take ownership of stages of delivery from development to testing and deployment. • Identify risks and highlight Read more
to stakeholders in the timely manner. • Work closely with business, technology and other relevant stakeholders to ensure that all stakeholders and engaged and actively managed. • Watching both timelines and quality of delivery. Knowledge, Skills and Experience: • Familiar with content management system • Prior experience as a BA and familiarity with gathering requirements for translating into BRD/FSD will be highly preferred. • Project management experience is a plus • Some technical background (HTML, CSS and Java script) would be beneficial.
Skills Roles & ResponsibilitiesThe Chief Executive Officer (CEO) provides overall direction of the company within guidelines set by a board of directors or similar governing body. He/She is a systems thinker that strategises and directs operational activities at the highest level of management. He/She does this with the help of a management team. He/She is action oriented, innovative and able to translate broad goals into achievable steps. He/She also Read more
anticipates, stays ahead of trends and seizes business opportunities. He/She mentors the management team as part of succession planning and represents the firm to speak with clients, investors and business partners.Requirements~ Align workforce plan with competitive plan. ~ Build global business networks. ~ Drive value, alignment, and sustainability. ~ Endorse principles of corporate governance and compliance. ~ Endorse risk management philosophy and plans. ~ Endorse strategies, policies and plans. ~ Harness cultural intelligence in a multinational workplace ~ Lead green manufacturing practices for sustainability. ~ Lead organisational succession planning, capability development, and employee engagement. ~ Lead the organisation's public relations strategy to manage the corporate reputation. ~ Lead use of Workplace Safety and Health (WSH) policy. ~ Make use of the strengths of the organisation to raise business competitiveness using strategic technology and operations road-mapping. ~ Mentor and lead staff. ~ Plan marketing for competitive advantage. ~ Provide leadership in a crisis. ~ Represent and promote the organisation. ~ Set organisation's finance philosophy and plan. ~ Strategic research and development. ~ Support the organisation's interests. ~ Build positive relationships with the board.
Skills
Roles & ResponsibilitiesCoordination for civil structure, architectural, mechanical and electrical works.Ensure site safety and prepare safe work procedure with Safety personnelPrepare risk analysis andmethod statementResponsible for project planning andsite supervisionRequirementsDegree in Civil Engineering or its equivalentMinimum 5 years of relevant experience in the construction industryOnly SingaporeanIf you have the drive and capabilities to take our challenge, pleasesend your CV with full details of your experience, qualifications, current and Read more
expected salaries to [Click Here to Email Your Resume].Only shortlisted candidates will be notified. Thank you for applying.
Skills Primary Location: Singapore,Singapore,SingaporeEducation: Bachelor's DegreeJob Function: Risk ManagementSchedule: Full-timeShift: Day JobEmployee Status: RegularTravel Time: NoJob ID: 18048487DescriptionThe Singapore role for Continuity of Business (COB) Programs is a one-Citi basis covering all organizations within the Country. The position is accountable for the Country Programs and responsible for the execution of the CoB Strategy and Programs to achieve "Best in Class" CoB Standards in Asia Pacific; reports to the Regional Read more
CoB head and the Singapore Enterprise Risk and Control (ERC) HeadOptional: Regional coordinator for Consumer CoB working closely with the key consumer management in the regionOptional: Country Cluster Lead for Singapore and Malaysia.  In addition to the Singapore responsibilities, this role will have oversight on the CoB program in Malaysia and the CoB country lead will report into this role. Contingent on the profile of the successful candidate, additional countries oversight is possible This position drives the program at the country level, Monitoring, challenging, recommending changes, Crisis Management, Recovery Site Management, coordinating other parts of the program.It will manage the incumbent CoB team including the ERC Franchise and service center programs and will be a full member of the relevant CoB committees Oversight of the implementation of the CoB Policy and Standards requirements and other CoB Program elements, including Completion of BIAs (Business Impact Analysis), BRPs (Business Recovery Plans), and CMPs (Crisis Management Plans) Coordination of the testing of BRPs and CMPs, Management reporting and escalation of issues, Training and awarenessOversees business unit compliance with local and Global Business Continuity-related regulations in conjunction with the local compliance officer and the regional Business Continuity Management Team(s). Provides direction and support to all BRCs within the CountryCoordinate Consumer CoB activities in the region and acting as a liaison between the various functions of the Consumer business including technology, business, operations, and risk and controlCrisis Management:  Country Implementation of OEM and CoB Crisis Management Standards, Pandemic Coordinator responsible for delivering all requirements as outlined in the CoB Infectious Disease (pandemic) Operating Plan. Responsible for ensuring the Country Level Crisis Management Plan is complete, compliant, and maintained according to CoB/OEM Crisis Management Standards. Manage crisis management exercisesResponsible for CoB recovery site requirements and coordinationSupport CoB requirements to mitigate Single Points of Failure (SPOF)Being in a CoB leadership role requires senior staff who can influence senior stake holders without direct line authorityEnsure adequate level of in-country CoB engagement, competency, and independent risk management More InfoDevelop strategy and manage the CoB Programs in close collaboration with regional and global programsInterface with regional and global sector heads and project leads to roll out and implement policy requirementsManage Citi's CoB capability for all business sectors working with CSIS, CRS, CTI, business management; country based Service Centers, other stakeholdersBe a subject matter expert by understanding and implementing requirements relevant to Citi policies, legal and regulatory requirements that impact CoBEnsure a strong understanding across the Region of the CoB Policy, identification of Internal, Regulatory, Reputational and Compliance gaps and provide appropriate consultation to the businesses about options for resolutionProvide oversight over CoB related Reviews and interact with regulators and auditors on reviews of technology platformsEnsure effective management of the IS and CoB programs including metrics to provide early & timely detection, reporting, escalation and remediation of Risks and unresolved issuesContinually explore and implement solutions to efficiently manage the CoB programs and simplify the processesDemonstrate a comprehensive understanding of industry knowledge about how the disciplines of CoB Controls collectively integrate to contribute to achieving business goalsCollaborates with senior business leaders to achieve CoB program goals and objectivesBuilds relationships with management to garner support and raise the profile of CoB Officers in the businessProvides oversight to ensure that processes and projects are completed in a timely mannerMonitors CAPs and remediation efforts in response to security events, assessment and audit resultsMaintains up-to-date knowledge of the status of all CoB programs and initiatives in the CountryInfluences and negotiates with senior leaders across functionsParticipates and communicates with professional external parties as neededQualificationsJob SkillsUniversity DegreeAt least 10 - 15 years of solid experience in Risk Management, Program / Project Management, Continuity of Business or Control & ComplianceSignificant knowledge of the Consumer business processes and structureBe able to face off to senior managementStrong collaborative and communication skills. Highly dependable team player with ongoing commitment to excellenceAbility to delegate to and influence staff over whom you do not have line authorityOrganized, self-motivated and able to work independently with minimal supervision in a fast-paced environment and with tight schedulesDemonstrated strength in people management and team building is keyStrong execution skills in a multi-tasking mode is criticalExcellent communication, verbal, written, executive presence and interface skillsAbility to operate in diverse environments and culturesIn depth knowledge of Operations & Processes, ideally across multiple GeographiesMust be highly organized and have strong project management skillsAble to manage and influence effectively in a matrix environment
Skills