Sign in or register for a JobTech account.
Jobs that require

roi management

skill Fantastic opportunity for a marketing professional with a strong interest in data and marketing technologiesThe EmployerOur client is Asia's leading media organisation, engaging minds and enriching lives across multiple languages and platforms.The company's core business is publishing of newspapers, magazines and books in both print and digital editions. It also owns other digital products, online classifieds, radio stations and outdoor media.The JobAs a Marketing Technology Specialist, you will Read more
help to improve digital marketing campaigns by developing, improving and reporting on the effectiveness of our campaigns across our Martech stack.Problem solving: Able to translate business/marketing campaigns into a technological conversation between systems and databases.Data Management, Segmentation and Reporting: Data hygiene, Analysis of audience attributes, Data segmentation, Data classification and enrichment, Analysis of audience engagement, reporting across all channels and activities.Martech Configuration: Data migration, syncing of data process flows across ecosystem, building landing pages, building engagement programs. Working with our data scientists on reporting dashboards, attribution frameworks, lead scoring & predictive analytics.The ProfileThe ideal candidate would most likely have marketing background with a strong interest in data and marketing technologies to help improve marketing campaign performance and ROI.A degree, preferably in Computer Engineering or Marketing. Relevant work experience will also be considered for candidates with degrees in other disciplines2 years of experience in delivering technological solutions to marketing campaigns.A solid understanding of marketing, marketing technologies and ability to apply technology to grow our audiences and subscriptions.Ability to learn new Customer Relationship Management Systems, Content Management Systems, Digital Analytics etc.Familiarity with some of the following (or similar) platforms: Salesforce Service Cloud, Salesforce Marketing Cloud and Cxense would be helpful.Project management experience in: CRM, Google Analytics, Facebook Business Manager, marketing automation.Project management techniques: An understanding of project management using agile methodologies.Data focused: Enjoys working with data and pursuing data accuracy.Knowledge of SQL will be a plus point
Skills InternshipWe are looking for a young talent to assist the Digital Marketing Team in the roll out of digital marketing campaigns for our clients. If you're looking for an opportunity to work in a digital agency, this is it! Preferred Duration 6 months Job Scope IncludesAccount Management:Act as the point of contact for clients for digital management mattersSupport in the implementation of digital projects to Read more
increase customer ROIAddress client queries effectively and in a timely mannerSearch Engine Optimisation (SEO):Keyword research using Long Tail Pro, AhrefsOn page Search Engine Optimisation recommendationsPaid Media Campaigns:Setup Facebook campaignsSetup Adwords campaignsReport on web performance metricsAnalyze digital campaigns successProject Management:Creating of briefs for designers and developersCreation of project timeline using Microsoft ProjectsOverall project management of marketing projectsInbound / Content Marketing:Copywriting of blog post articlesCompletion of Inbound and Hubspot CertificationSocial Media:Social Media tools research (AgoraPulse, Sprinklr, Hootsuite)Scheduling of social media postsWe're looking for…Willingness to learn Interest in digital work Comfortable with numbers Good communicator You will have an excellent grounding of the modern digital marketing mix by the end of this internship. We do not expect you to have any background in marketing and will expect you to learn on the job. Please apply with your resume and answer to this question: What's the most interesting project you've undertaken outside of school/work? Please note that you might be asked to take a short test to assess your abilities & potential
Skills Join an exciting high growth startupPut in place strategies that have a direct impact on the businessThe EmployerSnaphunt is an AI enabled hiring platform that leverages technology to source, screen, and shortlist talent with a skills and culture fit for our clients open roles.We are fundamentally changing the way middle- senior level white collar professionals find jobs and companies hire their specialist talent and are making hiring more Read more
convenient, transparent, accurate and affordable. We have recently gone live in Singapore and are backed by top notch venture capitalists.The JobYou will be responsible for : Developing and implementing comprehensive digital marketing programs in line with brand plans and business priorities.Demand Generation – Driving performance marketing via Customer Acquisition Funnel. Planning, designing and executing campaigns targeted at audience from various customer journey stages (awareness, consideration, evaluation, decide) Campaign Execution – Leading the campaign execution effort through multiple channels across paid, earned and owned to drive business impact. Email Marketing – Planning and executing CRM, marketing automation and lifecycle marketing initiatives. Measuring, monitoring and analysing effectiveness of email marketing activities against goals (ROI & KPIs).Reviewing and optimising the design and content of all online assets including the company website and social media pages.Analysing the results and effectiveness of campaigns to deliver actionable insights and recommendations and generating monthly reports on the digital marketing portfolio.Using A/B testing to optimise digital marketing performance.Working with other stakeholders to optimise the conversion funnel for specific traffic sources, campaigns, user segments etc.The ProfileYou have at least 3 years experience ideally within a Demand Generation/Performance Marketing related role within a B2B SaaS company. Prior experience in a startup would be an advantage.You have good knowledge of Campaign Management Tools (ideally Hubspot).You pay strong attention to detail and deliver work that is of a high standard.You are highly goal driven and work well in fast paced environments.You thrive in fast-paced and changing environments.Please apply for this role using the following link: https://snaphunt.com/jobs/81452031
Skills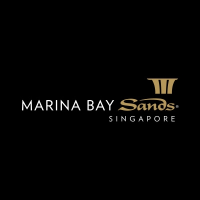 JOB SCOPEThe Digital Marketing Manager will liaise with all of the business units of the Integrated Resort (Hotel, Shoppes, F&B, MICE, Entertainment, Museum etc) and will be the link between the Digital Marketing Department and these business units; the selected candidate will be responsible for, but not limited to: Strategy and PlanningDevising strategies (in collaboration, if necessary, with Destination Marketing) to drive direct business through the company website Read more
Developing user journey framework to create the appropriate cross-channel digital strategies and messaging to better communicate to our target audience and drive conversions Identifying new digital media technologies to efficiently reach and convert our target audience Providing meaningful recommendations on digital solutions to address business needsPerformance MarketingManaging traffic acquisition to the company website to drive conversion and other campaign related targets as per business unit requirements Optimizing conversion rates and KPIs through data driven performance marketing Improving performance and ROI through strategic utilization of audience data (eg. 1st, 2nd & 3rd party) Developing test & learn roadmap for creatives and media strategies / approaches to further improve messaging and delivery Ensuring seamless end-to-end consumer journey to drive quicker decision making and conversionsCampaign ManagementDeveloping and managing digital marketing campaigns integrating across all digital channels including paid search, programmatic display, social, mobile marketing/APP, email marketing etc. Partnering with media agencies to develop strategies and create campaigns that drive sales performance Collaborating with Creative team to develop assets with effective messaging that drives conversions Collaborating with the Digital Content team to deliver engaging content for campaign landing pages while ensuring an optimal on-site user experience for quicker path to conversion Planning and managing budgets for all digital campaigns to ensure financial complianceAnalyticsConducting ongoing data analysis to identify opportunities for driving the business Analyzing the results and effectiveness of campaigns to deliver actionable insights and recommendations Drawing relationships across all data sources to develop meaningful findings for further optimizations Ensuring best practices in tagging to effectively track campaign performanceJOB REQUIREMENTSBachelor's Degree in Marketing or other related field Minimum 5 years in a digital marketing role driving performance and delivering strong business resultsSolid understanding of current online marketing concepts, strategy and best practices Strong analytical skills with the ability to deliver actionable recommendations through data analysis to influence business decisions and strategies Ability to troubleshoot and problem solve in a fast-paced environment Proficient in web analytics and reporting tools (Google Analytics, or similar) with understanding of ROI and web conversion metrics Ability to interpret business performance requirements to identify types of data extract and analysis Well organized and pro-active with excellent attention to detail Possess excellent communication skills (verbal and written) Fluent in writing and speaking English
Skills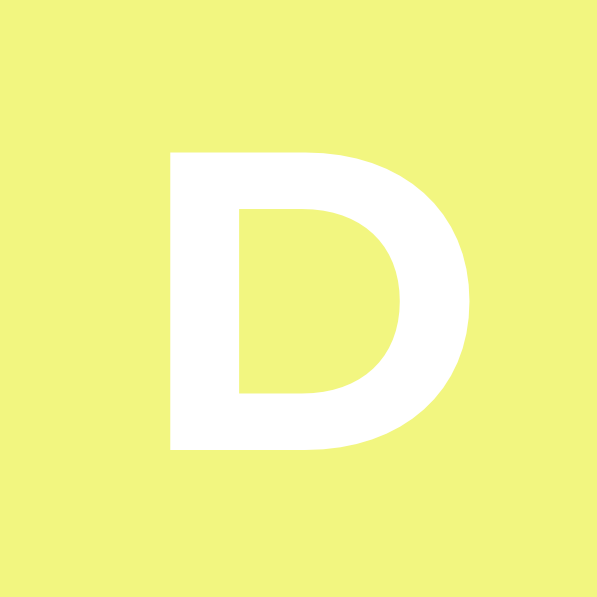 Primary responsibilities Champion marketing and communications as well as all media strategies for the hotel to achieve positive brand exposure, high media impressions and high ROI for marketing dollars spent. Job FunctionResponsible for leading the hotel's marketing and communications as well as public relations function. Enhance the hotel's reputation through media relations, marketing strategies, storytelling, partnerships as well as the development and use of creative content on various Read more
channels including traditional offline and online media and social media. Manage hotel's owned marketing channels including below-the-line platforms such in-room TVs as well as digital screens, and online platforms including property website, online third-party sites etc. Ensure that content including facts and images are up to date and accurate Develop and produce hotel and promotional collaterals including EDMs, Posters, Flyers, and etc. to drive footfall Ensure the smooth execution of marketing promotions in the areas of F&B, rooms, meetings/catering Coordinate with various internal departments and external agencies on promotions, collaterals and advertising Negotiations for marketing partnerships, barter deals and sponsorships Develop and curate an up to date library of creative assets including photos that feature and rightly represent the hotel, its rooms, facilities as well as wine and dine offerings. Manage the press office function for the hotel including and not limited to pitching to the media, drafting press releases, preparing media kits/briefs and facilitating media enquiries/ interviews Monitor and track earned media coverage about the hotel and its affiliates as well as efficacy of marketing initiatives not limited to advertising on print, social media, digital and etc. Conduct media site inspection and hotel tour Collaborate with Corporate Marketing and Communications division to ensure consistent messaging and application of brand guidelines for all marketing communications collaterals, hotel amenities, signages etc. All other tasks that may be assigned from time to time by the supervisor.
Skills
Individual must be able to assist in establishing customer-base for clients' products in the market. We provide career advancement opportunities and travelling opportunities. Why miss the chance to be able to do both at the same time? With a brand promise of 100% Return of Investment (ROI) through risk-free customer acquisition, we continue to be at the top of the echelon and food chain, while assuring constant opportunities for Read more
our people. As consumer energy will be the next big thing, we are looking into having an accelerating growth in this new expanding market. Role: 1. Promote and garner greater brand awareness for the products through face to face marketing 2. Provide world class customer service 3. Clear cut explanation of products for customer acquisition 4. Maintain and uphold our clients blue chip image 5. Take on a coaching role as you advance further Rewards: 1. Great working environment 2. Travelling opportunities as a team for offsites meeting. 3. Holistic development of yourself, be it work or personal 4. Equal, indiscriminate opportunities to advance into management
Skills ResponsibilitiesYou may have seen our ads all over Facebook & Google. This does not happen by chance - they are the result of lots of planning & campaign management. If you're a self-motivated individual with at least 1-2 years' experience in Digital Marketing, here's an opportunity to be part of a truly world class Digital Marketing team which manages accounts in 7 regions.You will also be responsible for Read more
analyzing and reporting the performance of these programs for the company's leadership team. In this role, you will collaborate closely with management, as well as our highly talented and driven creative and operations teams.What You'll Do Drive performance-marketing activities, including media buying and optimization of paid digital channels (Facebook, Google).Optimise and scale all digital channels.Focus on the ROI of all marketing activities and have the creative ability to constantly improve performanceMonitor and report on performance marketing effectiveness and user activity, and act upon this intelligenceKeep up to date with the latest trends, opportunities and learning in online marketingWhat You've Done Knowledge and proficiency as well as at least 2 years hands-on experience with the execution and optimization of campaigns on Facebook advertising and Google AdWords.Experience in handling and analyzing large amounts of data using Microsoft Excel and Analytics.Comfortable speaking about and presenting dataStrong commercial awarenessDetail-oriented, metric and results driven, with very strong analytical skillsProficient in Microsoft Excel and web analytics toolsProficiency in:Google AnalyticsGoogle AdWordsFacebook AdvertisingMicrosoft ExcelKindly attach a cover letter. Applications without cover letters will be automatically rejected.
Skills

Roles & Responsibilities- Leading teams to develop state of the art Cyber-security products and solutions for current and new market segments.- Conduct market requirements, feasibility study, proposed new product specifications- Assess market competition by comparing the company's product to competitors' products- Bring new products to market by analyzing proposed product requirements and product development programs; preparing return-on-investment analyses; establishing time schedules with engineering and manufacturing- Lead a team Read more
of software engineers to develop new product based on product specifications and roll-out as per development scheduleRequirements- Degree in Electronics Engineering, Computer Engineering or related disciplines- Preferably 3 years of experience in Product Management and Product Development- Experience in C/C++ software development on Windows and Linux systems- Able to understand white paper and implement accordingly- Knowledge of Secure Coding and Configuration Manager- Knowledge in information security and standards is an added advantageLicence No: 12C6060
Skills The Sift & Pick StoryThe Sift & Pick marketplace is built around the concept of letting customers discover brands and products that are original, of uncompromising quality and most importantly—simply delightful.Remember your last adventures of walking down unfamiliar streets and discovering unique shops, walking in and chancing upon something unforgettable? We knew there had to be a better way to experience shopping in the crowded online marketplace, so Read more
say hello to our kind of commerce: where customers will find new discoveries, lasting relationships and real product value.Just like our name, we take pride in how and what we curate. From sourcing to selection to on-boarding, we walk the globe to find good brands and products of quality and taste. In here, customers will find under-the-radar brands that are deserving of the limelight, brands that value individuality, unique designs produced in small scale by indie designers—all handpicked for them to find something delightful to bring home.Who we are looking for – Marketing ExecutiveAre you a self-motivated individual who likes to work in a fast-paced environment? Do you enjoy meeting people to establish new and sustainable working relationships? Are you someone who can work independently to analyse and solve problems?If you are, we want to hear from you.ResponsibilitiesConceptualise, execute and manage various engaging and performance-driven campaigns across online including onsite, search, social, paid ads as well as offline pop-ups to drive acquisition, retention and referralsMonitor, analyse and optimise all marketing campaigns to maximise overall ROICollaborate closely with all relevant in-house teams to drive and work towards optimisation and marketing targetsExperience engaging and managing communities on social media platforms such as Facebook, Instagram, YouTube, etc.Liaise and facilitate partnership and affiliate initiatives to drive new customer acquisition and revenueResearch and champion the latest developments in digital marketing strategy, emerging platforms, advertising innovation, and the competitive landscapeQualifications1 year of relevant work experience preferably in an e-commerce / internet industry. Fresh graduates are welcome to apply.BA/BS degree in business, marketing, or other relevant fieldsSolid hands-on experience in campaign management, implementation and optimisation with excellent copywriting skills.Experience working with marketing tools including Google Analytics, Google Ads, Google Tag Manager, Mailchimp, social media tools, etc.Ability to work independently and handle multiple projects under tight timelinesExcellent analytical, problem solving and organisational skillsExcellent communication and interpersonal skillsStrong and effective communicator and a reliable team playerAble to think, plan, and execute autonomouslyWhat you will love about usExcellent growth opportunityAttractive medical benefitsGreat working environment
Skills About UOBUnited Overseas Bank Limited (UOB) is a leading bank in Asia with a global network of more than 500 branches and offices in 19 countries and territories in Asia Pacific, Europe and North America. In Asia, we operate through our head office in Singapore and banking subsidiaries in China, Indonesia, Malaysia and Thailand, as well as branches and offices. Our history spans more than 80 years. Over Read more
this time, we have been guided by our values — Honorable, Enterprising, United and Committed. This means we always strive to do what is right, build for the future, work as one team and pursue long-term success. It is how we work, consistently, be it towards the company, our colleagues or our customers. About the DepartmentThe Technology and Operations function is comprised of five teams of specialists with distinct capabilities: business partnership, technology, operations, risk governance and planning support and services. We work closely together to harness the power of technology to support our physical and digital banking services and operations. This includes developing, centralising and standardising technology systems as well as banking operations in Singapore and overseas branches. Job ResponsibilitiesStakeholder Relationship ManagementSupports Biz T&O Head for project pipeline, pre-project planning activities, QR prioritization Supports effective business change by building relationships with business leaders, technology and operational business partnersHigh Level SolutioningDevelop high-level solution to illustrate feasibility of achieving target business outcomes Aligning high-level solution with organizational technology roadmap and strategy working in consultation with enterprise architecture and business technology services teams Work effectively with the business users and internal technology teams to ensure all aspects of the business requirement is defined and analysed Initiate the implementation plan for Group T&O projects. This will include all activities that the business needs to do to prepare for new operation process and technical components.Change Implementation Planning & ManagementUndertake scoping and evaluation of new initiatives. Defining overall considerations, including scalability, maintainability, cost, operations and technology principal risk to provide a recommendation Lead and collaborate with cross-functional and technical teams including business analysts, solution architect, business technology services teams, and testing teams to define/clarify requirements Work with business technology servicesteam on the smooth delivery of the solution Review Test Strategy, help plan and support the user acceptance testing and help address any issues. Ensures that there is a business perspective on how the new operations and technical capabilities will be delivered to the business. Spot potential problems, recognize the risk impact and propose risk mitigation strategies.Managing RUNManage the communication and regular updates to business stakeholders on 'critical' production incidents and problems impacting customer and business operations Lead the regular review with business on system stability, responsiveness, production incident, problem tickets including identification of root cause. Track for continuous improvement. Ensure early identification and resolution of challenges impacting BAU systems. Monitoring the fulfilment of service levels between GTO and the business segments and highlighting required actions to close gaps where neededSustainable ImprovementsBuild a sustainable process for measuring benefits to ensure T&O resources are aligned to business initiatives which provide the highest ROI. Improve systems by studying current practices; designing modifications.Job RequirementsStrong business domain knowledge in asset management Strong quantitative, analytical, problem solving and process design skills that can translate analysis into solutions that meet business objectives Understanding of technology and operational processes across functions / departments in the bank/market. Resourceful team player Familiar with change management processes and project management fundamentals Strategic forward thinking approach to challenges with outstanding communications, influencing, negotiating and persuasion skills Passionate, diligent and resilient individual with ability to thrive in ambiguity Experience in scoping and evaluation – Defining overall considerations, including scalability, maintainability, cost, operations and technology principal risk to provide a recommendation Bachelor's degree in technology/ business or equivalent Minimum 10 years of relevant banking and/or consulting experienceBe a part of UOB FamilyApply now and make a difference.
Skills