Sign in or register for a JobTech account.
Jobs that require

ruby

skill Roles & ResponsibilitiesAbout usPALO IT is an innovation & agile development company. From Design Research to DevOps, we are in the business of end-to-end development of breakthrough digital experiences. As a community of innovators and developers, we also aim at renewing the way organizations operate, promoting sustainable business agility, user-centricity and open collaboration while having fun doing it.Started in Paris in 2009 and with offices in Singapore, Sydney, Read more
Hong Kong, Bangkok and Mexico, we are looking for our next superstar to join our exciting team in Singapore.At PALO IT, our employees are not widgets. They are in the center of all our projects andsuccesses. We offer an exciting and creative working environment, with endless opportunities to develop your skills, travel and take your career to the next level. Get in touch to find out more!Our Vision and ValuesWe aspire to positively impact the world by empowering organisations to harness the power of transformative technology for the greater good.We care about our WorldWe act with CourageWe Share, it's in our DNAWe choose PositivityWe Deliver AwesomenessYour profile & role on the projectYOU: Thrive on challenge. When was the last time you fail? Are curious & always learning. What are you up to right now? Can deal with constant change. When were you last surprised? Have mastered at least one skill of your trade but you're not defined by it. What can youteach us? Can you wear many hats?YOU AGAIN: You will use your talents in software development, application architecture, design thinking and problem solving to help create rapid prototypes and enable the rapid acceleration of ideas. You will have outstanding interpersonal skills and the ability to manage client projects and build a high performing engineering team that consistently exceeds expectations. You will also work closely with project teams and business stakeholders and provide technical expertise that enables innovation.➔Provide full stack expertise to the engineering team and establish best practices on code quality and performance. ➔Lead and mentor engineers to deliver high quality codes and projects. ➔Collaborate with engineers, product managers, and designers to build great applications. ➔Build confidence in our project delivery through automated testing, continuous integration, monitoring, and analytics. ➔Provide architecture-level and code-level feedback for the engineering team. ➔Shepherd technical decision-making process and provide technical roadmap and thought-leadership.RequirementsSTILL YOU: ✔ You are a creative individual with deep technological expertise, business acumen and software development background. You must be able to communicate well with both internal and external parties with a good sense of idealism and pragmatism. ✔ You are endlessly curious , a self starter and able to quickly grasp and understand a wide variety of software environments and solution. ✔ You have done recruitment and have led/mentored an engineering team. ✔ You are interested in designing scalable, reliable and secure softwares using a combination of different languages, frameworks, libraries and technical environment. ✔ You have at least 10 years of hands-on experience in Front-end development (Javascript, AngularJS, ReactJS, Clojurescript, VueJS, MeteorJSetc) and ideally Back end (NodeJS, Ruby, Java, Clojure, Databases etc.), or mobile (Swift for IOS, Android, native or hybrid) development with 3 years of experience in client management . ✔ You like to work in all phases of a rapid product development lifecycle: You are familiar with Agile Methodologies, Scrum, Kanban, and interested in learning more about Design Thinking, Lean Start-up, TDD, BDD, or XP.Your role at PALO ITYou will be invited to take part in R&D works done within our Practices. You will have the chance to assist or be a speaker at must-attend international IT conferences. You will have the opportunity to write articles for our Blog or specialized press. Genuine ambassador of PALO IT, you will present our offers and take an active role in the development of the company.If you like what you just read, we'd love to have a chat with you!
Skills Roles & ResponsibilitiesYour profile & role on the projectYOU: Thrive on challenge. When was the last time you fail? Are curious & always learning. What are you up to right now? Can deal with constant change. When were you last surprised? Have mastered at least one skill of your trade but you're not defined by it. What can youteach us? Can you wear many hats?YOU AGAIN:Graduated from an Read more
Engineering School, you have a proven experience of 2 to 10 years on asimilar position. You are passionate about new technologies and digital innovation. You havealready worked in an Agile environment driven by Time-To-Market, you communicate easily, areindependent and able to make significant proposals. Most importantly, you are somone wholoves CODING!Within exciting projects, you will initiate development projects, carry out scoping studies,implement architectures and write architecture documents. You will assist our customers inadopting the new architecture patterns imagined by Web giants. On these occasions, you willcarry out code, performance and security audits as well as architecture studies.➔ Writing reusable, testable, and efficient code➔ Ensuring high performance and responsiveness to any technical requests➔ You are familiar with Agile / Scrum Methodologies and will be part of daily stand up,backlog management, demos, retros, etc.➔ Ensuring not only development but also testing, maintainance, and supportSTILL YOU:✔ You have at least 3-5 years of hands-on experience in Front-end development (AngularJS, ReactJS etc) and Back end (NodeJS, Java, Python, Clojure, Databases, PHP, etc.), or mobile (Swift for IOS, Android, native or hybrid) development.✔ You are interested in designing scalable, reliable and secure softwares using acombination of different languages, frameworks, libraries and technical environment.✔ You like to work in all phases of a rapid product development lifecycle: You are familiarwith Agile Methodologies, Scrum, Kanban, and interested in learning more about DesignThinking, Lean Start-up, TDD, BDD, or XP.✔ You are communicative with good sense of idealism and pragmatism.✔ You're endlessly curious and thrive in an environment where you're continuallylearning and solving new problems.Your role at PALO ITYou will be invited to take part in R&D works done within our Practices. You will have the chance to assist or be a speaker at must-attend international IT conferences. You will have the opportunity to write articles for our Blog or specialized press. Genuine ambassador of PALO IT, you will present our offers and take an active role in the development of the company.Your technical environment# Digital projects: web, tablet and mobile applications # Understanding of systems engineering concepts, ability to conduct cost/benefit analysis, Business case studies, translating and simplifying requirements, management and communication # JavaScript : Angular, React, Node, Backbone, HTML5; CSS3 # Agile and Scrum methodologiesWHY US ?PALO IT is a learning company guided by the values of Agility and craftsmanship offering you multiple possibilities to express yourself and enhance your skills through :# Our monthly BarCamps; # Our R&D projects; # Our Practices (Development, Architecture, Lean & Agile, Big Data); # Our missions high added value missions in France and internationally that will make you discover new horizons; # Our participation to and sponsoring of major technical events; # And our parties parties = FUN !Firmly focusing on international expansion, we have offices in France, Hong Kong, Singapore, Sydney and Mexico, meet us to continue this growth !If you like what you just read, we'd love to have a chat with you!Requirements✔ You have at least 1 to 2 years of hands-on experience in ReactJS and other Front-end development (Javascript, VueJS, MeteorJS, Clojurescript, AngularJS, etc) and Back end (NodeJS, Java, Python, Clojure, Databases, etc.), or mobile (Swift for IOS, Android, native or hybrid) development.✔You are passionate about new technologies and digital innovation.✔Experience in building and delivering web / mobile business solutions (e.g. in Banking, Travel, Finance, Healthcare, Information industries) and Restful API projects.✔Has a very good knowledge with deploying and maintaining a database (MongoDB, Postgres, Redis, Cassandra) and implementing software in at least one of these programming languages: python, javascript(node.js), java, C#, perl, ruby. Some experience with orchestration and configuration tools such as Rancher, Kubernetes, Swarm, Ansible, and Chef will be a plus.✔Practical knowledge and experience with Unified Modeling Language (UML) for business modeling (work flows) and object modelling.✔Proven/previous experience with Continuous Integration/Continuous Deployment and DevOps.✔Strong critical thinker with problem solving aptitude.✔Ability to communicate effectively in written documents and oral presentations, explaining concepts clearly to audiences at various levels of technical knowledge.✔General banking knowledge or Banking knowledge related to Wealth Management / Private banking is a plus.✔You have already worked in an Agile environment driven by Time-To-Market, you have good communication skills, are independent and able to make significant proposals. But most of all, you love CODING! Share your GitHub account!
Skills Roles & ResponsibilitiesI'm looking for a high-performing and seasoned Engineering Manager for a software consultancy GIANT.This company has been in business for over 30 years and have close to 1000 employees globally. They specialise in end-to-end innovation projects, including digital transformation and hands-on product development.In this role, you will lead and grow a team of excellent engineers: INSPIRE and MENTOR.What You Will DoManage a SOLID team in a Read more
start-up environment in Singapore BUT have the financial security of an established company that has been in business for 30+ years and 1000+ employeesHave global exposure to clientsCommunicate with external and internal stakeholdersWork with multiple products and be exposed to a portfolio of clients in a COMPLETELY Agile environmentBe part of an aggressive expansion planHave the security of a proven business modelEnjoy competitive benefits including comprehensive medical insurance, learning and development allowances, etc.Enjoy annual trips to their HQ and frequently participate in company events!Inspire, mentor and grow the team RequirementsWho You AreYou have 10+ years of experience working in an AGILE ENVIRONMENT, dealing with huge traffic and large systemsYou have proven track record setting up tech teams from scratch OR have hands-on technical management experience hiring and building tech teamsYour current teammates describe you as someone that they look up to (i.e. you have stellar references!)You are an excellent communicatorYou have experience with the following tech stack:Java/Node.js/PHP/Ruby/Golang/Python/React.jsAWS and/or other cloud platformsIf this sounds like you, I want to speak with you!Interested applicants apply directly below or contact Jacqueline directly via jacqueline AT weareaspire.com OR +65 3157 5651EA Licence number: 11C4388Registration #: R1764845
Skills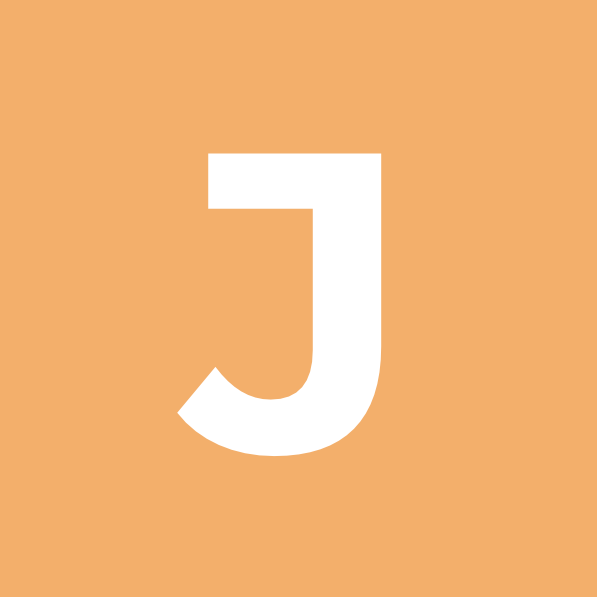 ResponsibilitiesBuild POC prototypes individually and quickly at tech scoping stage of projects Work with other developers during implementation period to meet customer requirement specifications Create and maintain a robust framework to support the apps/web Build front-end interface with focus on usability features, as well as back-end platform Optimization of the apps/web Manage to work on more than one project concurrently Work closely with pre-sales team to translate requirements/ideas Read more
into products/solutions Deliver across the entire app life cycle – concept, design, build, deploy, test, release to app stores and support Keep up to date on the latest industry trends in the mobile/web technologiesQualification EducationBachelor's degree and aboveExperienceMinimum 3 years related working experience Proven development experience in web applications A track record of delivering successful consumer products Knowledge of FinTech technologies (such as OCR, Biometrics Authentication) is a plusSkillsWeb fundamentals like HTML, JavaScript, and CSS CSS pre-processors like Sass or LESS JavaScript frameworks like AngularJS, React, or Ember etc., or JS-based build tools like Grunt, Gulp, and Bower Libraries like jQuery or Backbone.js Front-end (CSS) frameworks like Foundation or Bootstrap AJAX Back-End API design and development CRUD (Create, Read, Update, Delete) RESTful Services Web fundamentals like HTML, JavaScript, and CSS Server-side languages like PHP, Python, Ruby, Java, JavaScript, and .Net Database technologies like MySQL, Oracle, PostgreSQL, and MongoDB. Web server technologies like Node.js, J2EE, Apache, Nginx, ISS, etc. Frameworks related to their server-side language of choice like: Express.js, Ruby on Rails, CakePHP, etc. Write Clear and Detailed Technical Specifications and Documentation Familiar with version control tools (e.g. SVN, Mercurial…)
Skills Roles & ResponsibilitiesMultinational BankCloud Administration; Scripting & Automation;VP LevelOn behalf of our client, BeathChapman is assisting in identifying a candidate who has a good mixture of hands-on technical and leadership qualities who can take on the role of Cloud Computing Engineer role as part of the team in our private/hybrid cloud initiative. This role will evaluate, design, deploy and maintain various emerging and main streams cloud computing technologies.Job Read more
Responsibilities:Evaluate, assess and recommend the technology to adopt in bank's clouding computing ecosystemManage and deliver new technology adoption and pilot projectIdentify operation automation opportunity, propose solution and deliver productivity improvement initiativesOptimize infrastructure solution for IT projectsManage and deliver compute infrastructure for IT projectsProvide senior engineer support for bank's existing cloud computing infrastructurevSphere, Solaris LDOM and AIX VIO RequirementsRequirements:Min. 5-8 years of experience in relevant IT roles.Strong knowledge and experience in virtualization and various operating system technologiesStrong knowledge and experience in IT automationProven expertise in at least one the areas belowPowershell or Ruby or PythonPuppet/Chef/vRealize Automation/vRealize OrchestrationGood knowledge and experience in database technologiesExperience and Knowledge in Public Cloud Services/Implementation is a plusPassionate of IT technologies and InnovationAbility to work in a teamExcellent communication skillsProject management experienceEffective in responding to ambiguityInterested candidates can forward their CVs in MS Word format to [Click Here to Email Your Resume]quoting reference number JAS/AMBE-045586/BCReg No. 1874652BeathChapman Pte LtdLicence no. 16S8112
Skills MSD is a global healthcare leader that is uniquely focused on Inventing for Life. We make incredible contributions to global health around the world and we would like to invite you to be part of that story. Through our prescription medicines, vaccines, biologic therapies, and consumer care and animal health products, we work with customers and operate in more than 140 countries to deliver innovative health solutions. We Read more
also demonstrate our commitment to increasing access to healthcare through far-reaching policies, programs and partnerships. The Company Led Training (CLT) program is a structured development programme jointly developed by the MSD Singapore IT Hub and the Infocomm Media Development Authority (IMDA) that aims to enable fresh and mid-level professionals to acquire specialist expertise for jobs in demand by the industry, especially those that support Smart Nation projects. More details here. Job Description: As a Cloud Operations Specialist, you are keen to learn the latest cloud computing technology (AWS, Azure) and applying the knowledge learnt to solve problems faced by our cloud users. You will work collaboratively with application developers, data science analysts, architects, infrastructure engineers, and cloud providers in troubleshooting and development of cloud solutions needed to meet company's business requirements. As part of our Cloud Operation Team, your activities and responsibilities are the following: Provide 1st line technical support to our cloud users Manage access to cloud computing services to ensure compliance to security and company policies Develop and implement solutions to reduce or eliminate recurring operational tasksAssist cloud architect/engineers in design and implementation of secure cloud architecturesConduct POC on the latest cloud technology that contribute to future state capabilities Manage updates and revisions of operational manuals Educate users on cloud technology best practicesWe offer a competitive salary, professional career development, good medical benefits, and a flexible working environment. Qualifications: Trainees eligible for CLT are: Singapore citizens with degree qualifications in ICT or Science, Technology, Engineering and Mathematics (STEM) discipline.Programming experience in any language, preferably Python, Powershell, Node.Js, Java, Ruby or C#Self-motivated with a keen interest to learn new cloud computing technology (AWS, Azure) Any cloud certification will be a bonus The Office We are seeking energetic, forward-thinking professionals to join our Information Technology hub in Singapore. As part of that team, you will join the development of advanced capabilities in data science, artificial intelligence, cyber security, social media, cloud computing and more. You will have the opportunity to work on global teams to identify and tackle the biggest opportunities and challenges at the intersection of healthcare, information and technology. We offer project-based rotations to help with your professional development, and a flat, collaborative environment. Overall, our new Information Technology Hub in Singapore offers technology professionals incredible opportunities to learn from others across the globe, to challenge themselves, and to enjoy a reward that technology careers don't often bring: the satisfaction of helping to save lives.
Skills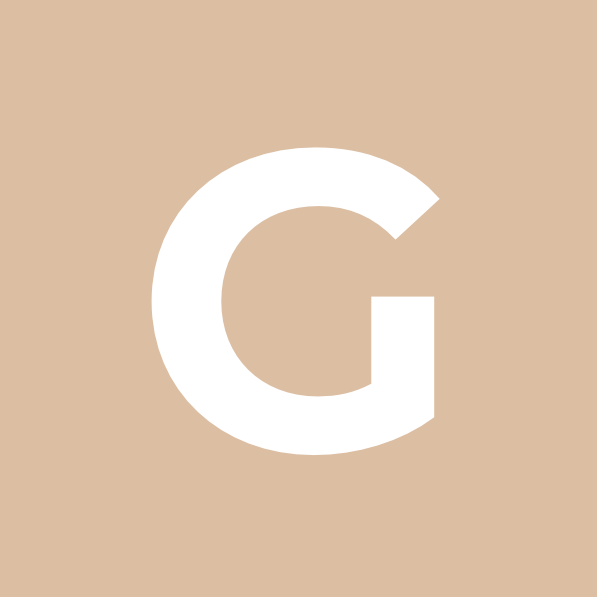 The candidate for this position will be responsible for the DFM kit development such as Pattern-Based, Rule-based and Model-based (preferably with Standard Verification Rule Format (SVRF) or TVF (TCL Verification Format), quality deck assurance and provide enablement support to customers for DFM-enabled IPs and DFM-enabled chips. Develop and support advanced IC design flow and DFM deck development for Foundry customers in pre-tapeout,prototype and final design phases to enhance Read more
manufacturability Work with internal process owners and major EDA partners (Synopsys, Cadence, Mentor) to realize process aware IC design platformWork with IP Design Teams, Design Enablement, Process Development, OPC Development, Manufacturing teams globally to buildup DFM signoff methodology and DFM knowledge database. Perform rigorous DFM QA check and provide automation procedures to ensure high quality DFM Design Kits for customer and IP vendors usage. Integrate DFM methodology and kit into IC design flow for DFM hazard avoidance or DFM fixing. Qualifications:PhD / Masters / Degree in Engineering, Microelectronics, Computer Engineering or equivalentAt least 9 years of working experience in CAD / EDA / IC physical design or analog circuit implementationExperienced in PDK and rule deck development (LVS / DRC / DFM / PERC / Layout profiling deck development) using Mentor SVRF / TVF or equivalent.Experienced in DFM, silicon process, device and library, process modeling, silicon failure analysis, model – silicon correlation or characterization is a significant plus. Possess knowledge on analog circuit design, circuit simulation, mixed-signals integration.Demonstrated programming skills in the following for work automation:Cadence SKILL programming Scripting languages: Tcl/TK or Perl or Python or Ruby Database scripting (mySQL, Oracle or similar) Makefile mechanism #LI-VL1
Skills Contribute to the direction of the solution scope and individual project iterations that result in early feedback and the release of value-added functionality. Take ownership of assigned tasks and ensures successful on-time completion. Proactively communicates the overall iteration/project status to team and product owners. Effectively communicates with other development teams. Scopes and plans project iterations with leaders and project teammates. Identifies technical areas for continuous improvement.·Job RequirementBS in Read more
Computer Science or related field, or equivalent At least 3 years of work experience as back end engineer or full stack developer Experience with several of the following technologies: Java, PHP, .NET, Node.js, SQL/Hadoop, Ruby, Angular, MuleSoft, HTML, CSS and Javascript Experience with source code control systems (GIT) Experience building products within public-cloud ecosystems, preferably AWS A proven track record in building web applications. Solid knowledge of web performance best practices and scalability Excellent communication, brainstorming and teamwork skills Experience working in Agile environment (Scrum) is a plus
Skills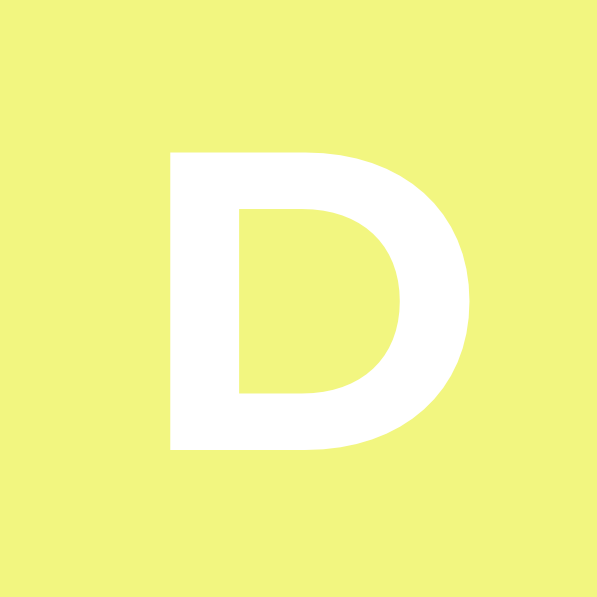 Roles & ResponsibilitiesJob Title:Support EngineerReports to:Big Data & Infrastructure ManagerAbout Dathena ScienceDathena is a Swiss and Singaporean company developing data governance software based on machine learning algorithms. Dathena is the most complete and accurate data governance platform and is the only solution to easily classify and manage data with this level of accuracy while helping companies to comply with regulations. Using cutting edge machine learning technology, Dathena sift Read more
through all unstructured data allowing to regain full control on company's information.Job Purpose:The Support engineer will support Dathena's infrastructure and daily health by managing machines maintenance.We will require to maintain a good global health of systems, keeping machines up to date and handling user accounts.Build servers and monitor hardware suppliesRemote and on-site support of Dathena's systemsRequirementsResponsibilities:Maintenance of the company networkMaintain and improve the availability time of servers with pro-active care and supportTake care of internal and external hardware demandsSkills and Qualifications:System administration (with hardware diagnostics)Basic server hardware knowledgeKnows how to manage Linux (CentOS, Debian, Ubuntu, …)Version control (Git, SVN, …)Network management (IP addresses, routes, …)Infrastructure monitoring (Nagios, Icinga, Shinken, …)Low level scripting (Shell)High level scripting (Python, Perl, Ruby, …)Interest in securitySoft Skills:Fluent in EnglishGood Oral and Written Communication SkillsTime managementInterpersonal SkillsCritical ThinkingProactive and interested in network and security news, the candidate should be able to implement good security practicesWorking Conditions:Working conditionsThe Support Engineer must fully embrace the team spirit of a young and innovative start-up. They must be able to adapt to a multi-cultural environment. Travel and remote location might be required.Location: Singapore R&D OfficeDirect reportsNone – Subject to change following the company growth and development.
Skills

Roles & ResponsibilitiesReviewing design/test documentation on assigned projects supporting test data & test environments requests.Developing and maintaining a Test Data and Test Environments Inventory and the related documentation, including descriptions, high level specifications, diagrams, charts, graphical representations.Working collaboratively with the Solution Designers and Test Leads on assigned projects.Reviewing design/test documentation on assigned projects.Providing daily maintenance for the test environments and coordinate any updates.Publishing environment related architecture documentation for Read more
projects to communicate environment information as needed.Providing daily maintenance for the test environments and coordinate any updates.Creating, documenting, and maintain reporting tools and daily/weekly/monthly reports that are needed to support the test data.Must be able to understand the end to end support and delivery lifecycle for test data and environments.Requirements10+ years Test Environments Management experience8+ years working in release/configuration management, architecture, infrastructure design and/or software development.Experience in complex test environment set up and architecture (Linux, Unix based systems, network, storage, database, with focus on capacity planning, sizing, technical performance and different infrastructure tools used to deliver the services).General technical knowledge of CPU, network, storage, database, Operating System, application development tools.Understands and has experience in ITIL Framework and service management. Understands and has experience of metric and measurement frameworks for Test Environment Management Services (TEMS).Experience in all elements of the Test Life Cycle i.e. planning, specification, execution, recording, completion and defect management.Demonstrated technical competency test data and test environment management.Experience in using test tools eg. HP ALM QC/PC v11.00 or higher, HP Vugen LoadRunner and analysis, HP BAC diagnostics, HP Sitescope, HP RUM, HP BPM,HP UFT, TOSCA, Selenium with Cucumber/RubyStrong organizational, writing, and interpersonal communications. Capable of explaining to non-technical managers the implications of various test data and environment related strategies.Consultative nature when dealing with peers.Excellent risk analysis skills.Ability to elicit cooperation from a wide variety of sources, including upper management, clients, and other departments.Ability to defuse tension among project team, should it arise.
Skills