Sign in or register for a JobTech account.
Jobs that require

ruby

skill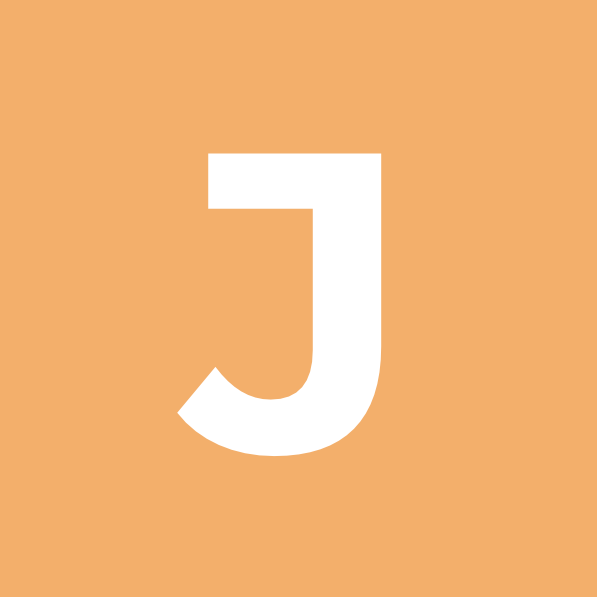 General InformationExperience Level Mid-Senior LevelJob FunctionStartupDesired SkillsComputer Languages Computer SciencePrefered Minimum Years of Professional Experience 4Job TagsJavascript Computer Science Web DesignIndustryInformation Technology and Services (P),Job Description You will be part of a close‑knit team building and supporting software that is vital to the businesses of tens of thousands of people across the globe. Expectations • Tackle technical issues head on. • Love elegant, readable and maintainable code. • Read more
Enjoy mentoring, and appreciate the importance of growing the team around you. • Lean towards execution, yet not be willing to compromise on quality. • Strive to understand the business value and use cases of the user problems you are solving. • Think about the performance implications and extensibility of the solutions you're involved with. At TradeGecko, we pride ourselves on running an expedited hiring process. Interview Process • An initial screening conversation with a Software Engineering Manager. • A relevant coding exercise to let you showcase your abilities. • An onsite interview (or an online one in case you're not in Singapore) covering:• A technical conversation starting around your exercise with our top engineers• Discussions with a couple of other members of our product development team• A culture fit interview with a non‑engineer Our goal is to provide a clear idea of who we are and how we work. Our culture is a huge part of TradeGecko, and our interview process is oriented around sorting out culture fit as early as possible. Requirements • Excellent software engineering skills with a number of years experience designing and building web and/or mobile applications, and distributed systems • Strong technical mentoring and leadership skills • A strong sense of craftsmanship • Intermediate to advanced experience with one or more of the following:• Javascript and JavaScript MVC frameworks (EmberJs, AngularJs, .. etc)• A Dynamic programming language and web application framework• Ruby, Python, Rails, Django, etc.• Experience in one or more relational database (PostgreSQL, MySQL, .. etc) • Bonus points for working experience with:• Amazon Web Services (AWS)• Queueing systems (RabbitMQ, Kafka, .. etc) Please feel comfortable applying, even if you don't meet all the requirements. Benefits • Work with an awesome team, in a fast growing startup with the opportunity to develop • Competitive Salary • Private Medical Insurance
Skills Build high-quality, innovative and fully performing software to support and enhance the company's complex logistics operations.Work closely with external parties, sales and product managers, UX designers and QA engineers to ship software on-quality and on-time.Write well-designed, testable code.Requirements:Degree in Computer Science or related field.Minimum 2 years of backend or frontend software development - Preferably End-User experience.Minimum 2 years of Java development experience. Knowledge of at least other languages Read more
such as PHP, Python, C#, Ruby.Extensive experience in integrating with third party APIs, creating adapters, API clients.
Skills We've exploded in growth recently and are looking for an aspiring back-end web developer to join our team. You'll be working with the web team to plan & develop our new websites, as well as do the required maintenance works. You'll also be working with our Product and Operations teams to develop in-house solutions to better assist them in achieving their goals. If you've always wanted to sit Read more
on a Secretlab chair, know that you'll be offered one on the first day of work.Requirements· Diploma/Degree in Computer Science or any IT related certificate· Disciplined in approach - able to handle timelines and multiple projects· Both inexperience and experienced personnel welcome.Programming languages· PHP (CodeIgniter, Cake PHP, Laravel, WordPress are a plus)· SQL (MySQL, MS SQL Server)· Shopify (Theme, Liquid, Script, Ruby, and API)· JavaScript (jQuery)· Understand API, webhooks, AJAX· Skills on front-end development is a plus (jQuery, Bootstrap 3)Bonus Requirements· Experience with web design· Experience in web deployment to Linux based servers· Someone who wants to explore new web technologies and apply them in the company​
Skills We've exploded in growth recently and are looking for an aspiring back-end web developer to join our team. You'll be working with the web team to plan & develop our new websites, as well as do the required maintenance works. You'll also be working with our Product and Operations teams to develop in-house solutions to better assist them in achieving their goals. If you've always wanted to sit Read more
on a Secretlab chair, know that you'll be offered one on the first day of work.RequirementsDiploma/Degree in Computer Science or any IT related certificateDisciplined in approach - able to handle timelines and multiple projectsBoth inexperience and experienced personnel welcome.Programming languagesPHP (CodeIgniter, Cake PHP, Laravel, WordPress are a plus)SQL (MySQL, MS SQL Server)Shopify (Theme, Liquid, Script, Ruby, and API)JavaScript (jQuery)Understand API, webhooks, AJAXSkills on front-end development is a plus (jQuery, Bootstrap 3)Bonus RequirementsExperience with web designExperience in web deployment to Linux based serversSomeone who wants to explore new web technologies and apply them in the company
Skills

Roles & ResponsibilitiesYou will work closely with the data analytics team and internal and external stakeholders to support the development, deployment and maintenance of data protection policies and technical solutions for the governance and safeguarding of privacy and confidentiality of all research databases, as well as the ensuring of institutional integrity under prevailing regulations and institutional policies (including the Human Biomedical Research Act and the Personal Data Protection Read more
Act, among others).You will develop and document solution architectures and solution requirements. You will also be involved in defining end user proof-of-concept/MVPs for pilot solutions, usage models and corresponding technologies in test bed or end user environments.You will work with end users, implementation scientists and ecosystem partners to deploy those solutions, collect data and evaluate outcomes in early pilot implementation environments.RequirementsBachelor's / Master's degree in Computer Science, Information Systems, Engineering or any related computational disciplines or equivalentAt least 1 year of technical solutions experience in a relevant data science areaKnowledge in major programming/scripting language is required (e.g. R/Python, Java, Javascript, Ruby, Julia, PHP)Familiarity with healthcare database management systems,processes, and healthcare data governance policies and regulations will be advantageousUp-to-date knowledge of data security risks and competency in tackling such threats will be advantageousInterfacing experience with RESTful APIs, cloud services andGitHub will be advantageousExperience in using database language (e.g., SQL, NoSQL, DataFlow) will be advantageousStrong analytical and problem-solving skills, and ability to work with incomplete or imperfect dataExcellent written and verbal communication skillsOrganised, meticulous and able to work independently as well as in a team
Skills 1 year contract (renewal basis) Ang Mo Kio Mon to Fri: 8.30AM – 6PM Basic Salary + Contract Bonus + PBResponsibilities:Assisting the Support Engineer or Software Engineer in problem resolution beyond the capability of the 1st Level Support Staff.Performing system recovery if needed. Escalating unsolvable problems to the 3rd Level Support Staff and reports the escalation to superior. Ensuring that the System runs according to contractual specifications after Read more
problem resolution. Providing advice on system / database performance monitoring and tuning. Ensuring deployments of approved patches/releases are implemented accordingly to Change Request. Complete all Service Requested accordingly to SLA timeframe. Assisting the Customer in the verification, isolation, and/or provision of a temporary work-around for the problem logged beyond 2nd Level Support Staff capability.Escalating unsolvable system problems and service request to the OEM/Vendor for technical support. Coordinating system development tasks to include design, integration, and formal testing on the Change Request. Overseeing all transitions into production on the Change Request. Developing and complete actions in system specifications, technical and logistical requirements and other disciplines on the Change Request. Creating and maintain programmatic and technical documentation to insure efficient planning and execution on the Change Request. Managing and document system configurations on the Change Request. Perform troubleshooting and resolve incident based on SLA. Generating the relevant administrative records and reports.Period:1 year contract (renewal basis)Location:Ang Mo KioWorking Hours:Monday to Friday: 8.30AM – 6PM (have to be on standby if required)Salary:Basic salary (depending on experience and qualification) + Contract Bonus + Performance Bonus (depends on performance)Requirements:Degree/Diploma in CS, IS, CE or equivalent field of study.5+ years of experience, including host platform security, server consolidation, virtualization3+ years of experience in virtualization. Scripting experience including Perl, Ruby, or Python. RHCE or RHCA preferred (Knowledge in RHEL6 is a must.) Red Hat Linux system administration, patching, upgrading, troubleshooting Maintain, monitor, and support critical software systems in an enterprise environment Scripting for daily administration, automation, continuous integration Perform backup/recovery Advanced knowledge of Linux environments. (Red hat Satellite, YUM, Apache, McAfee NAILs, SE Linux) Preferably with Microsoft Certification and/or ITIL certification. Experience with Linux deployment and (configuration) management systems: e.g. Red Hat Satellite manager, Ansible Tower Experience with NetApp FAS storage solutions preferred Experience with databases (MSSQL, Oracle) preferred Strong verbal and written communication skills Good documenting capabilities (to be proven by set of reference documents) Commvault Backup and Recovery Symantec Endpoint Protection Good understanding of server, storage and networking concept. Good analytical skills with ability to work with others to resolve problems. Good organization skills, with ability to properly document and track information. Past working experience in Cloud environment is an advantage Able to handle demanding service response and recovery turnaround Able to manage daily support tasks to meet stringent SLA requirements Excellent scheduling and multitasking skills Meticulous and process-oriented Good, hard-working attitude with ability to work well under pressure Good communication skills: English (written, spoken) Dynamic, customer oriented, experience working in a fast paced environment.Interested applicants, kindly email your detailed resume (MS Word format is preferred): [Click Here to Email Your Resume] (Reg No: R1107386) Please ensure that applications sent through email are no bigger than 1Mb. We thank all applicants for your interest but regret to inform that only shortlisted candidates would be notified. Success Human Resource Centre Pte Ltd (EA License Number: 97C4832) 1 Sophia Road, Peace Centre, #06-23/29 Singapore 228149 T: 6337 3183 | F: 6337 0329 | W: www.successhrc.com.sg
Skills About UOBUnited Overseas Bank Limited (UOB) is a leading bank in Asia with a global network of more than 500 branches and offices in 19 countries and territories in Asia Pacific, Europe and North America. In Asia, we operate through our head office in Singapore and banking subsidiaries in China, Indonesia, Malaysia and Thailand, as well as branches and offices. Our history spans more than 80 years. Over Read more
this time, we have been guided by our values — Honorable, Enterprising, United and Committed. This means we always strive to do what is right, build for the future, work as one team and pursue long-term success. It is how we work, consistently, be it towards the company, our colleagues or our customers.About the DepartmentThe Technology and Operations function is comprised of five teams of specialists with distinct capabilities: business partnership, technology, operations, risk governance and planning support and services. We work closely together to harness the power of technology to support our physical and digital banking services and operations. This includes developing, centralising and standardising technology systems as well as banking operations in Singapore and overseas branches.Information Security - Vulnerability ManagementJob DescriptionConduct regular perimeter or internal application and network vulnerability scanning Responsible for researching and analyzing vulnerabilities, identifying relevant threats, corrective action recommendations, summarizing and reporting remediation results Work with internal departments or application teams for addressing vulnerabilities include system patching, deployment of specialized controls, code fix or infrastructure changes Identify and resolve any false positive findings in assessment results Manage tracking and remediation of vulnerabilities by leveraging agreed-upon action plans and timelines with responsible application owner and support teams Build effective relationships with stakeholders who own and support applications, IT infrastructure, and operations Review web application firewall (WAF) and Trend Micro Deep Security (HIPS) policies Utilize business and technical expertise to develop Splunk use cases and build Splunk apps, complex searches, custom reports/dashboards to meet business requirements Support clustered Splunk deployments and optimize system configurationsQualifications:Bachelor's degree in a related field and/or a minimum of 3-5+ years of experience in performing vulnerability assessments, or equivalent experience Experience using Rapid7 Nexpose and Tenable Nessus as the primary vulnerability scanners Understanding of security controls (e.g. access control, auditing, authentication, encryption, integrity, physical security, and application security) Experience in scripting (PowerShell, Python, Ruby, etc.) or programming Excellent problem solving and troubleshooting skills Ideally one or more security certifications (e.g. CISSP, OSCP, GPEN) or related certifications Experience with Splunk in large scale & clustered Splunk deployment and/or experience in developing Splunk applications Experience in configuring Splunk Search Heads, Indexers, and Universal Forwarders in a distributed environment DevOps familiarity with Chef (or Puppet/Ansible), Git and Jenkins Familiarity with security tools such as web application firewall, host instruction prevention system, file integrity monitoring, privileged session monitoring Self-motivated and able to collaboratively with both customers and other team members, and deliver results with minimal supervision Project Management experienceBe a part of UOB FamilyApply now and make a difference.
Skills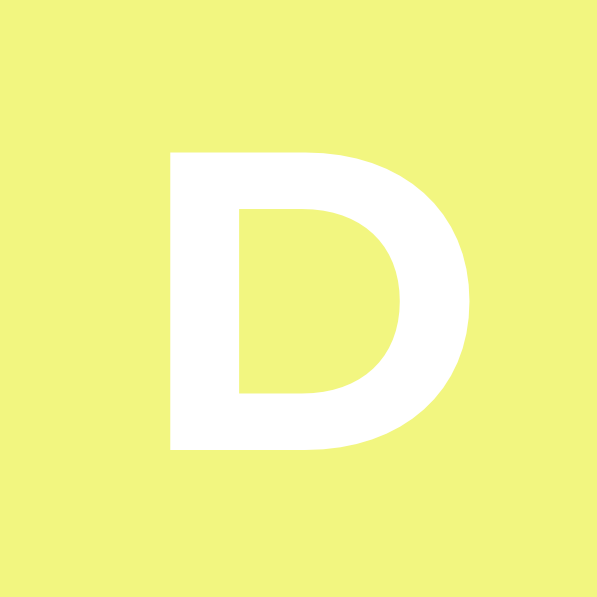 Roles & ResponsibilitiesDataRobot uses a variety of open-source technologies to test, configure, and deploy our infrastructure. We perform tens of thousands of automated tests every month, relying on components including Redis, RabbitMQ, HAProxy, Nginx, Graphite, Grafana, GitHub, Jenkins, AWS, and many more. We value engineers who are familiar with DevOps tools and practices, who do not believe that any problem is too hard, and who are willing and Read more
eager to chase problems down no matter where they lead.Individuals seeking employment at DataRobot are considered without regards to race, color, religion, national origin, age, sex, marital status, ancestry, physical or mental disability, veteran status, gender identity, or sexual orientation.RequirementsA passion for automating everythingA passion for collaborating and tearing down communication silosExperience maintaining large scale infrastructure, 100+ servers minimum5+ Years experience scripting in Bash, Ruby, Python, or similar5+ Years experience with Linux (Ubuntu, RedHat, or similar)3+ Years experience with Docker and/or container orchestration (Docker, Kubernetes, Mesos, or similar)
Skills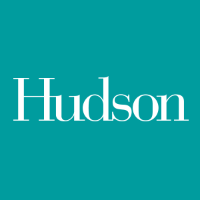 Pre-Sales Consultant- APACOur client is looking for a Pre-Sales Consultant with Strong experience in a Security-Centric and Customer Facing, who will be working hand in hand with the Account Managers covering the APAC region.You are expected to be an ambitious self-learner and have experience with fundamental application security concepts reporting to the Global Head of Pre-sales. A successful candidate would possess the following(s): * More than 2 years Read more
of experience in security * More than 2 years of application security experience, understand security fundamentals and common vulnerabilities * Great spoken and written English and Mandarin * Bachelor's degree in Computer Science, Engineering or related field of study preferred or equivalent experience * Experience with technical selling (Pre-sales) of security services or products * Passionate about our solutions and working with customers * Excellent communication, presentation, and demonstration skills * Multi-tasker: you will manage multiple opportunities concurrently * Ability to articulate an opinion in the security community's ongoing vulnerability disclosure debate Great to have(s): * Experience in penetration testing for a variety of companies * Experience performing security assessments for compliance purposes * Past experiences in Scripting/programming skills (e.g., Python, Ruby, Java, JS, etc.) * Strong Regulatory /Compliance understanding of various Govts, Industries To submit your application, please apply on line using the appropriate link below or email your CV in Microsoft Words format to Louis.Thng@Hudson.com quoting SG148524 Your interest will be treated in the strictest of confidence. Privacy Statement Data collected will be used for recruitment purposes only. Personal data provided will be used strictly in accordance with the relevant data protection law and Hudson's personal information and privacy policy. Louis ThngRegistration Number: 199501238M Hudson Global Resources (Singapore) Pte Ltd EA License Number: 18S9265 EA Personnel Registration ID: R1652656
Skills

Roles & ResponsibilitiesDesign and implement features for our backend API using Ruby on RailsDevelop internal web-based admin tools to support our customer service teamDevelop our merchant dashboard website to provide insightful customer analytics and reports for our merchants.Design, develop and maintain background services using Ruby and Resque to process incoming transactions and data from our partners.Implement HTML emails for automated notifications to our customersConfigure, monitor and maintain our Read more
Linux cloud infrastructure on Amazon Web ServicesMaintain the company website, getperx.comBuild tools and infrastructure to support our release and deployment processesWrite custom reports and SQL queries to provide meaningful data to managementWrite documentation and collaborate with mobile developers to assist them with integrating the API.Improve existing QA processes eg. code reviews, coding standards, documentation, testing and deploymentProvide technical support and training to colleagues on various aspects of the application RequirementsBS/MS degree in Computer Science, Engineering, related subject OR equivalent work experience.5+ years of application development experience with RoR and other OO based programming languagesMinimum 5 years experience in application design and development with infrastructure management experience, specifically :-building and maintaining a multi-tenanted, micro service based architectureSDK and API design and maintenance)DevOps in an agile environment, AWS and Docker. Experience with Ansible or other automation tools a plus.Software development experience including: design patterns, RESTful service implementation, Service Oriented Architecture, Test-Driven Development, Acceptance Testing, Transact-SQL, relational databases and PostgreSQLDatabase Management, Data Modeling, Presenting Technical Information, Problem Solving, Strategic Planning, Data Maintenance, Verbal CommunicationDemonstrable knowledge of front-end technologies such as Emberjs, JavaScript, HTML, CSS & JqueryExperience developing highly interactive applicationsA firm grasp of object oriented analysis and designMulti-tier application design and developmentMulti-threaded design and development
Skills