Sign in or register for a JobTech account.
Jobs that require

sales engineering

skill

Dylan Then Reg No: R1878687 The Supreme HR Advisory Pte Ltd EA No: 14C7279 WhatsApp 8450 5705
Skills

Dylan Then Reg No: R1878687 The Supreme HR Advisory Pte Ltd EA No: 14C7279 WhatsApp 8450 5705
Skills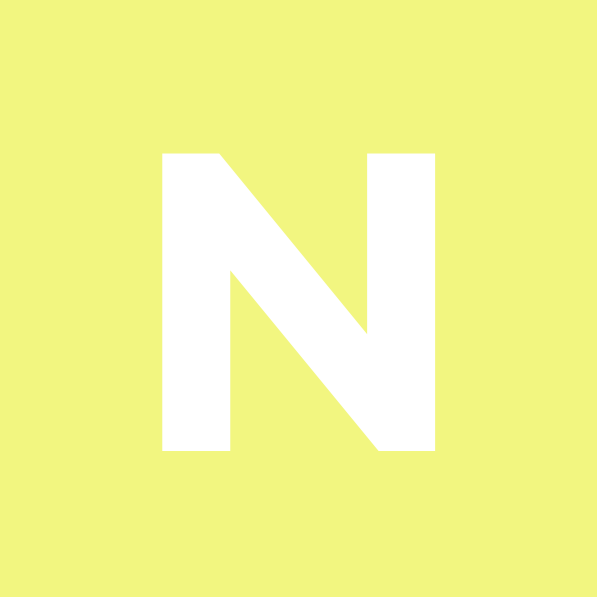 RequirementsHigher Nitec in Electrical Engineering (Or at least an ITE Qualification, can be of Mechanical & Electrical, Switchboard Maintenance) Must be able to read and analyse circuit diagrams Positive working attitude Willingness to learn wiring for control panels fabrication Possesses Class 3 driving license (not compulsory but good to have)
Skills

Dylan Then Reg No: R1878687 The Supreme HR Advisory Pte Ltd EA No: 14C7279 WhatsApp 8450 5705
Skills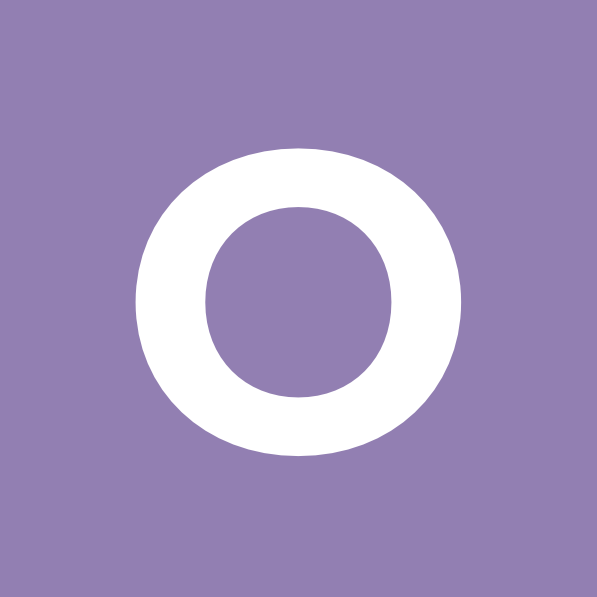 -Report to Sales Director -Identify and source for new business opportunities and develop existing accounts -Develop and implement marketing strategies -Perform sales forecasting, contract negotiations and quotations to customers -Develop and execute all strategic sales plans to support company goals and achieving sales performance target -Work closely with the technical team to ensure efficiency in the sale and delivery of products/solutions -Establish and develop good rapport with existing Read more
and potential clients -Prepare timely marketing reports and deliver product presentations -Project management Requirements: -Diploma / Degree in Mechanical / Electronics -With sales experiences -Possess good communication & presentation skills Please submit resumes to [Click Here to Email Your Resume] with the following details in MS Word format: - Position applying for - Current remuneration - Expected remuneration - Notice period Jeffrey Chua Kay Hwee EA License No : 06C4642 EA Reg No : R1110624 We regret that only shortlisted candidates will be notified.
Skills Consulting Systems Engineer - AMP and Cloud Security Exciting opportunity to be part of an elite technical pre-sales team responsible for driving the success of our AMP and Cloud Security solutions.This is a consultative technical (pre-sales) position that supports the Sales organization working directly with prospective customers and managing all the technical aspects of pre-sales activities through to a successful deployment. The Cisco CSE is responsible for presenting, Read more
demonstrating and architecting solutions to solve the cyber security needs of some of the most influential companies in the region. The candidate must be highly accomplished with network security, networking and cloud technology (SaaS, PaaS and Iaas) - You must be a self-starter, act as an industry subject matter expert, and strive to help Cisco make customers for life.The successful candidate will be the main pre-sales technical and product adviser on Cisco AMP and Cloud Security solutions in the ASEAN countries and South KoreaWhat You'll Do Be the main go-to resource for the sales team and potential customers for technical product questions, trials and pre-sale customer issues during the sales cycle. Delivertechnical product presentations along with sales reps via web conferencing or in the field. Assist sales reps and customers on determining if customer environments are supported by current and future versions of Cisco's enterprise solutions. Full ownership of AMP and Cloud Security POV and Security Risk Assessment activities in ASEAN and Korea, providing customers with a consultative experience demonstrating risk and solution value. Provide essential input and responses to RFIs / RFPs Successfully transition new customers into the customer success program. Assist in the delivery of technical training modules to new team representatives including ongoing training to the sales team. Evangelize and enable the wider Cisco CSE and Channel Partner SE teams in region. Work directly with Product Management team as a liaison to accounts around technical product requirements and to provide customer feedback with the goal of enabling continuous improvement of Cisco enterprise solutions. Effectively interact with internal engineering teams to scope out and provide solutions to complex technical issues for highly visible account opportunities. Travel throughout the region to visit prospective customersWho You Are 5+ years of experience as a Systems Sales Engineer or in a similar sales engineering role at a data network vendor, DPI equipment vendor, security vendor, service provider or network security company5+ years of related technical experience, installing, designing, managing, administering and supporting an enterprise networkProven track record of managing partnering with sales account managers to close deals Deep knowledge of TCP/IP, HTTP, Load balancers, proxies and firewallsStrong understanding of LAN and WAN networking protocols and technologies, including switching, routing and network security including, DDoS, Firewall, IDS, IPS, anti-virus and common exploitsProven ability to provide hands on technical product demonstrations and training.Love and passion for helping customers and delivering satisfaction even when faced with difficult customers. A positive attitude and friendly outgoing personality. Strong written and email etiquette skills. Strong oral communication skills, including the ability to present technical information in user-friendly language. Ability to prioritize and work responsibly with or without direct supervision. Desired / Good to Have 5 years of high-end enterprise Pre-Sales experience working directly with network or cloud security products. Demonstrable experience with scripting languages such as Python, and API frameworks such as REST / SOAP. Experience selling governance and compliance solutions a plus. Strong network security skills that would include hands-on experience with Checkpoint, Cisco, Juniper, Bluecoat, FireEye, Symantec, CrowdStrike, Carbon Black, Zscaler... along with other appropriate certifications (e.g. CISSP, CCSE, GCFW, JNCIS-SEC/JNCIP-ENT, GCIH etc). Advanced level network technology certifications (e.g. CCIE, CCSP, JNCIE etc). Why Cisco We connect everything: people, processes, data, and things. We innovate everywhere, taking bold risks to shape the technologies that give us smart cities, connected cars, and handheld hospitals. And we do it in style with unique personalities who aren't afraid to change the way the world works, lives, plays and learns. We are thought leaders, tech geeks, pop culture aficionados, and we even have a few purple haired rock stars. We celebrate the creativity and diversity that fuels our innovation. We are dreamers and we are doers. We Are Cisco.
Skills Summary The Sales Engineer will be responsible for the assigned industry segments and customer accounts. The role will focus on understanding the customers' requirements, and collaborate with internal team members and external partners to devise strategy and solution proposals to meet customers' requirements. This role will also require the candidate to grow the pipeline and sales in the assigned industry segments and customer accounts, maximizing the potential and Read more
ensuring coverage to drive sales results and customers' satisfaction. The candidate has to be both commercially and technically capable to follow through effective bid proposals and conducting of technical knowledge exchange presentations (when deem necessary). This role requires the candidate to work closely with Solution team if the scope is very extensive in order to come out for cost-effective turnkey solution. The selected candidate will undergo necessary product training or courses to familiarise with the products and equip with DC knowledge based on on-job or on-site training. After the training, the candidate is expected to work out costing and quotations independently for product sales, maintenance and manpower for Facility Management. Responsibilities Mainly focus on sales strategy planning and business development to meet or exceed given Annual Sales target. Support technical queries from external (e.g. end users, consultants, and partners) Work closely with Solution team in articulating technology and product positioning to both business and technical users in the form of presentation or bid proposal and clarifications. Work with Solution team in solution design and produce guide specifications support to consultants, integrators, and customers. Respond to functional and technical elements of RFIs/RFPs including conducting of cost and solution analysis to ensure competitiveness of bid response. Develop opportunities from assigned industries and customer segments Act as single point of contact to the assigned customers account and manage the customers' requirements and feedbacks to ensure satisfactory level Coordinate with solution team and project team to deliver project in timely, satisfactorily and quality manner and ensuring project delivery is delivered in compliance with contractual and regulatory requirements Resolve issues in a manner that is consistent with the company mission, values, and project objectives. Identify customer's needs and sales opportunities from the leads received, and to help future growth through value-added engineering. Develop and maintain close relationship with customers. Bi-weekly update of Sales CRM, sales gap and forecast report.Requirements Degree/Diploma in Mechanical or Electrical Engineering or equivalent. Fresh graduate is welcome. Minimum 1 year experience in Data Centre / Engineering & Building Services Industry is preferred. Self-driven with initiative, fast learner. Strong interpersonal skills to communicate well with customers, colleagues and vendors. Proficient in Microsoft Office, Microsoft Visio, and Project. Read architectural, structural, mechanical and electrical blueprints and have a solid understanding of building services such as electrical, fire, and mechanical system. Understanding of enterprise infrastructure control systems and network communications technology – Internet, Intranet, VPN, TCP/IP, Ethernet, etc. will be a plus.
Skills Semiconductor MNCManage accounts in ASEAN regionNo experience required for Junior position Our client is a MNC in the semiconductor industry, designing and manufacturing integrated circuits, semiconducots and other electronic components. We are looking for a Sales Executive to join the Regional Sales Office. Job Description:Manage and develop existing and new accounts in the ASEAN region Maintain good relationships with customers, customer satisfaction and to grow the accounts Work Read more
closely with customers, understand their needs and to make suitable recommendations Liaise with customers on price negotiations, quality issues and etc. Keep abreast of market trends and news to ensure accuracy in sales forecasts Preparation of relevant sales reports Provide excellent customer service and support at all timesRequirements:At least Bachelors Degree in Electrical & Electronics Engineering No experience required Candidates with 2 years of related experience will be considered for senior role A valid class 3 license is required Business travel to ASEAN region required (approx 15%)Interested candidates, please submit your updated resume to [Click Here to Email Your Resume] to apply now! We regret that only shortlisted candidates will be notified. Teo Zhi Yin (Zinc) – R1222405 ScienTec Consulting Pte Ltd (ScienTec Personnel) - 11C5781 By submitting any application or resume to us, you will be deemed to have agreed & consented to us collecting, using, retaining & disclosing your personal information to prospective employers for their consideration.
Skills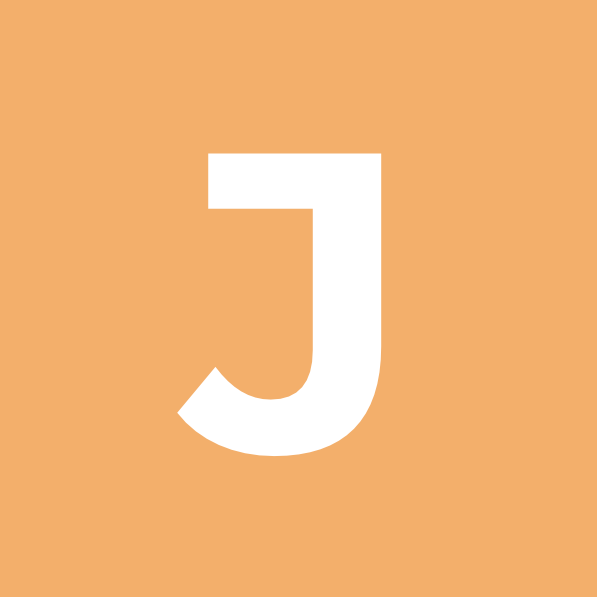 Job Title: Sales EngineerIndustry: Manufacturing - OtherSalary: SGD 2500 - 4000Location: Central, SingaporeAbout Company:Our client is a Japanese company that enjoys a strong presence across the globe. Since their incorporation more than half a century ago, they have not ceased expanding their overseas market share. From their operation in Singapore, they aims to market printed wiring board (PWB) materials in the ASEAN region, primarily in Thailand, the Philippines, Read more
Indonesia, Malaysia and Vietnam. They expect the demands for their product to grow and is poised to meet this challenge.Job Description:- To promote sales of company???s products, mainly Solder Mask ink, to PCB manufacturers in ASEAN & India market and provide regular technical service.- Candidate is also required to correspond with headquarters, subsidiary and overseas agents.- Technical training will be provided.- Working Hours (Mon-Fri): 8.30am to 5.30pm- Probation Period: 3 monthsJob Requirements:- Has Class 3 licence and owns a car.- Willing to travel overseas for work assignment.- Engineering or Chemical-related qualification is a strength.- Minimum 2 years of experience in electronics manufacturing environment (preferably in printed circuit board manufacturing)- Comfortable in using MS Excel, Words and PowerPoint.- Good communication and interpersonal skill, self-motivated, good analytical skill and hard-working.Compensation:- Transport Allowance: $600/month- Mobile Phone Allowance: $120/month- Bonus: 1-month salaryInterested applicants are invited to submit their resume via clicking the apply button.JointHire Singapore Pte Ltd.(EA License No.: 17C8920)James Sim (Registration No.: R1980794 )
Skills Roles & ResponsibilitiesSales Engineering / Technical Account Management: your technical expertise will enable you to own the technical sales process, investigating, designing and presenting Nexmo's CPaaS Voice and RTC solutions to solve customer issues through the use of our APIsCommunication & Presentation: meeting with customers to understand their technical needs, presenting new products and solutions and ultimately validating that their technical needs can be met will play a Read more
huge part in your day-to-day at NexmoCross-Functional Relationships: Working closely with all CPaaS teams will be critical to identifying key Voice and RTC prospects/clients where your technical knowledge and guidance can enable them to leverage Nexmo Voice and RTC CPaaS solutions for their maximum benefitDelivery: your relationship building skills will be integral as you'll follow up on internal progress to ensure timely delivery, manage complex combinations of Nexmo Voice and RTC CPaaS solutions and internal technical setups to deliver on customer needs RequirementsA proven track record in software developmentKeen ability to assess situations, perform root cause analysis and provide solutionsA customer driven focus and the ability to quickly pivot in a fast paced environment.You independently tackle challenges and don't need anyone to keep you on track.You're organized and efficient with a self-starter attitude.The ability to travel depending upon the demands of the regionBA/BS degree in Engineering, Computer Science or similar technical backgroundInterested applicants, please click to apply now! Kindly note that only shortlisted candidates will be contacted.Thank you.EA License #: 15C7529 Registration #: R1328245
Skills