Sign in or register for a JobTech account.
Jobs that require

salesforce

skill

Roles & ResponsibilitiesThe primary responsibilities of the position will include:Serve as the lead point of contact for all customer account management mattersBuild and maintain strong, long-lasting client relationships.Negotiate contracts and close agreements to maximize benefit.Develop trusted advisor relationships with key accounts, customer stakeholders and executive sponsors.Ensure timely and successful delivery of solutions to meet customer expectationsDevelop new business with existing clients and/or new names to meet sales quotas.Forecast Read more
and track key account metrics (e.g. quarterly sales results and annual forecasts).Prepare reports on account status.Collaborate with pre-sales team to identify and grow opportunities within territory.Communicate new product and service information, or feedback gathered through field activity to appropriate internal/external stakeholdersDevelop and implement targeted campaignsParticipate in marketing events such as seminars, trade shows, and telemarketing events.Follow-up for collection of payment.& serve as the lead point of contact for all customer account management mattersRequirementsRequirementsBA/BS degree in Business Administration, Sales or relevant field.Strong leadership skills and the ability to motivate to ensure both short and long-term goals, objectives and quotas.Ability to understand and manage sales metrics.Demonstrable ability to communicate, present and influence key stakeholders, including executive and C-level.Ability to adapt to changing business issues and requirements.Excellent listening, negotiation and presentation abilities.Strong verbal and written communication skills.Proficient in MS Office Suite, Excel, Word, PowerPoint and etc.Knowledgeable/experience of Salesforce
Skills

Roles & ResponsibilitiesJob purpose:• Accountable for accelerated share, sales and profit growth over 3>1 plan for SEA consumer healthcare portfolio. Driving Share of Recommendation of brands with HCPs/Experts. • Define and develop expert marketing strategy for SEA Cx business through adoption/adaptation of global category guidelines in the context of SEA expert environment, eg. Healthcare professionals, pharmacists and key opinion leaders/influencers • Partner with LOC and global category expert Read more
teams to deliver expert marketing plans for SEA based on actionable commercial, competitor and expert insight to drive SEA brand share and equity ahead of competition • Accountable for tracking implementation (eg. Targeting and segmentation, sampling intensity) and impact (eg. Recommendation rates) across consumer healthcare portfolio and recommend remedial action • Partner with LOC Expert sales and Brand activation managers and other functional stakeholders (eg. Consumer, digital marketing) to ensure co-delivery of Winning Formula and commercial goals • Champion expert mindset across SEA including coaching wider business on expert capability and value • Share and execute expert best practice globally and across the SEA Area • Ensure compliance with global category guidelines and local regulatory requirements • Partner with Global Expert Marketing to secure appropriate capabilities and resources • Build expert marketing capability across SEA Area • Develop influential and collaborative partnerships with key opinion leaders and associationsKey responsibilities:• Collaborate across multi-functional and multi-cultural teams to develop a deep understanding of Expert priorities within the HCP channels. Build one SEA expert mindset • Drive delivery of in market launches to experts by working seamlessly across boundaries and functions to ensure launch success • Provide expert input into winning Market Activation Plans (MAPs) in the context of the expert environment in partnership with LOC's. Develop actionable local expert insights that build on global insight to generate locally relevant Task Maps driving focus at LOC. • Drive consistency with Category Expert Programme and Global Best Practice across SEA to deliver brilliant in-market execution.Deliver a regional/localized Expert strategies and packages vs growth drivers and aligned to centrally created materials but delivers against local insights. Map out opportunities for activation • Validate, localize and consistently deploy winning expert claims working closely with Category, regulatory, medical and activation teams • Develop regional/local tactical plans for SEA markets, that includes robust salesforce and non-salesforce activations to drive HCP recommendations. Areas of focus for activation plans include -HCP engagement toolkits -Visibility materials -Training modules -Congress materials -Medical media, including digital -Medical/Dental/Pharmacy School -Measure success of local initiatives and provide timely and quality feedback to Category expert teams • Ensure the Global Brand identity, Brand Heart and visual brand language is brought to life and consistently used in all local expert activation to build long term brand equity • Identify investment priorities within expert activation programme based on robust measurement • Define and drive expert marketing strategies to strengthen expert recommendation of brand for relevant brands. Conducts regular targetting and segmentation, tracks recommendation share and recommends appropriate action to drive performance • Model GSK values & behaviours and compliance with all GSK codes of practice (medical, regulatory and compliance SOPs) • Deliver Area sampling strategy to optimise supply chain efficiencies and reduce sampling costs across portfolio • Build strong relationships with key external expert stakeholders (Key opinion leaders, medical, government & regulatory agencies, industry bodies) • Drive external focus including regular detailing visits with in-market activation teams • Analyze the impact of expert activity on the P&L and develop alternative plans where appropriateRequirementsMinimum 5 years experience, with at least 2 years experience in an Expert Marketing role • Ability to lead and inspire within a matrix organization, integrating complex multi-functional efforts crossing multiple business areas • Strong leadership and managerial skills requirement, champions Expert within the organisation • Excellent written and oral communication skills, ability to articulate complex thinking in a simple way • Problem Solving / Decision Making. Strong analytical skills to map out interdependent issues – to simplify and create solutions • Comfortable operating in situations characterized by complexity, ambiguity and high levels of uncertainty • Competence/expertise in formulating an expert strategy as part of a category/brand strategy. Ability to translate operational plans into clear deliverables, with competitive advantage where needed. • 'Can-do' approach, driving results through others, with a sense of urgency. Clear accountability. Ability to proactively work within a cross-functional team by harnessing teamwork • Cultivates a high-performing culture by example, with continuous improvements. Embraces organization mindset and enterprise-thinking • Good understanding of GSK global brand/expert strategy • Ability to drive and foster a strong and collaborative regional/local KEE strategy • Ability to collect and analyze insights data, and deploy market intelligence accordingly.Drive performance by implementing metrics and KPIs
Skills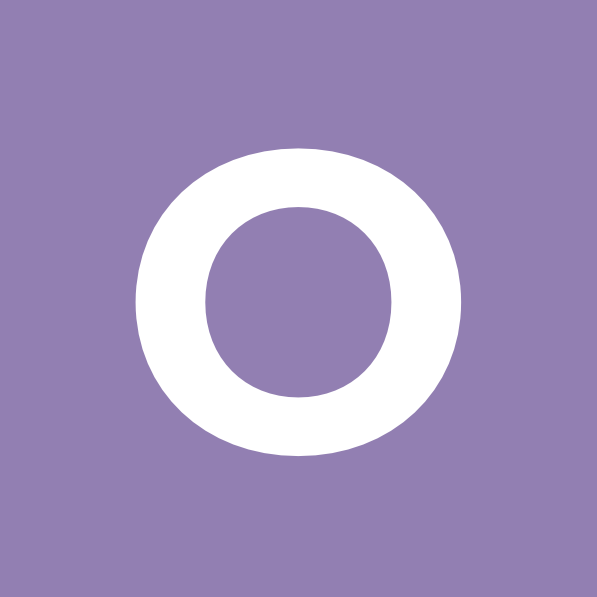 Roles & ResponsibilitiesThe opportunity:As an Account Development Representative you will be a part of a high performing, dynamic and creative team of people that work cross functionally across field marketing, sales, channels and solution consulting. The account development mission is to identify new business opportunities in strategic accounts, while engaging with clients to increase awareness of new OpenText products and solutions across a diverse set of industries.Account development Read more
in OpenText is at the center of the company's success & supporting our future growth. The role requires our team members to be goal oriented, self-driven, creative, persistent, energetic and positive.At Opentext we aim to be the best at everything we do and the Account Development function is no exception. Join the team, shine in that high visibility role and thrive with the organization as you progress your career with us.You are great at:Build quality sales pipeline for our Account Executives by engaging with prospects and existing customers to identify potential Enterprise Information Management (EIM) projectsDrive business conversations with senior prospective stakeholders from IT and the business - up to an executive levelSchedule and host discovery calls between your AEs and prospectsDesign and execute prospecting plays/campaigns into strategic accountsFollow up on leads generated by Field Marketing activities in a timely and organized mannerResearching, calling, emailing and building relationships on social media.Self-planning to support your training & enablement and attention to detail in management reviewsTravel in the region as necessary to attend client events and represent OpenText while prospecting onsiteRequirementsWhat it takes:2 years of previous lead generation and sales experience, with a background or large interest in technology and softwareBachelor's degree or equivalent working experienceExceptional communication both written and verbal, with the ability to listen and understand client needsStrong organizational, planning, and prioritization skills are requiredAbility to think outside the box when researching leads and finding new and creative ways to show how OpenText products can help the client achieve their goalsTrack record of autonomy, ownership and execution is a mustStrong will to learn, adapt, change, and grow as a professionalExperience across CRM (E.g. Salesforce) and productivity tools (E.g. MS-Office)At OpenText we understand and value diversity in our employees and are proud to be an Equal Opportunity Employer
Skills Roles & ResponsibilitiesHandling Project planning and execution as Scrum Master and Lead and contribute to all technical aspects of projects like conduct analysis, coordinate the design of solutions and establish metrics for success.Understand the business requirement from BA Team, designing the system architecture and assigning the tasks to the development team.First responder for architectural change suggestions including changes via prebuild app exchange, applications, third-party interface application changes. Primary Read more
contact for PoC creation and evaluation.Providing inputs on design and architecture as part of design and integration council based on insights on existing features.Building scalable solutions for client specific requirements.Building features based on these solutions as part of the extended team on the Configuration and Customization features of Salesforce like Lightning, Integration, Visualforce, and Apex.Working extensively on reusable Lightning components using SLDS and shared knowledge across projects of the client. Which reduced re-implementation time for the client for each project.Designed and implemented integrations with third party applications like CVENT, Web Methods and other client specific systems using SOAP, REST and Web hooks.Following client specific and Salesforce recommended coding standards using Sonarqube and PMD. Also performing reviews for technical solution and code.Using Bit Bucket and Jenkins, feature or functionality-based deployment to higher environments including Production.Giving post-production support as part of Hyper Care. RequirementsAt least 9 years of working experience or equivalent in the related fieldAt least 5 years of Salesforce experience or equivalent in the related fieldStrong communication and client handling experienceStrong hands-on experience on Lightning, Apex, Trigger, Test classesPossess Platform developer I, ADM201, App builder certificationsPossess Platform developer II certification will be an added advantage
Skills Roles & ResponsibilitiesSephora Southeast Asia's CRM centre of excellence is dedicated to understanding our customer and giving her a best in class beauty experience. Direct marketing campaigns is one of the key pillars in driving customer engagement and the CRM Campaigns regional team spearheads the Email and webpush channels to drive best in class customer experience. The Assistant Manager will manage a team of campaign analysts to drive Read more
channel capabilities, campaign planning and automation, with a view of driving business growth.Drive Sephora's Email Marketing capabilityInnovation in campaign platforms and email delivery to deliver campaign efficiency and the best customer experienceLead platform migration to best suit business requirementsManage and optimize existing vendors.Explore new platform/partnerships toDrive special projects to enhance campaign capabilities, in partnership with vendors, technology and analytics teams.Drive Business Growth through direct marketingMaximize conversions through channel triggers with a mindset of lifecycle and retention marketingOptimize marketing content and CTA's to maximize customer engagementDrive marketing automation efforts in building lifecycle journeysProvide consultative support to Local Markets and regional stakeholders for campaign planningAct as the subject matter expert to multiple forums with an objective of driving business performance and to drive improvements in future campaignsWork cross functionally with marketing, customer service, technology and other internal/external key stakeholders to build email/push notification campaigns across the region.Use customer insights to lead the assessment of critical post-campaign results and construct effective campaigns, ensuring relevance to our audience.Establish and promote best practices in targeting, content and channel arbitration for an optimized engagement.Proactively identify opportunities to improve CRM activityFirm up campaign processes to reduce errors and enhance adoption across the organizationOwn Channel HealthMonitor and drive the channel contribution by driving subscriptions and opt-in's, with an objective of growing the channel base.Be responsible for Email health: IP Reputation, Sender Score, ISP Deliverability, Inbox Placement etc Reputation, Sender Score, ISP Deliverability, Inbox PlacemeRequirementsDesired Skills and Experience:Master's degree in business, marketing, statistics or relevant field3-5 years industry experience in Marketing, Project Management, Campaign Analytics and/or CRM function.Hands-on experience in using email marketing platform(s). Hands on experience with Salesforce marketing cloud preferred.High comfort level with building queries in SQL language and/or using CRM tools to drive effective marketingTeam management experienceGood communication skills (both written and verbal)Excellent team player - persuasive with excellent negotiation skillsCalm under fire with a good sense of humourA logical thinker with strong analytical skillsA self-starter, enthusiastic and passionate about digital marketingDemonstrates attention to detail, and good organization skillsFlexible & resilient - comfortable working in a dynamic environmentInnovative and creative - thrives solving problems and creating new ways of doing things
Skills Job DescriptionKey accounts and local customers assigned All kind of spot enquire from overseas office and local customers (Seafreight / Airfreight) Working together for the tender/contract rates for Leschaco Global account Liaise with our operation team for all the instruction/requirement after we award the opportunities (Spot/Tender) Manage the opportunities of own clients in Leschaco CRM system (Salesforce) , KPI measurement applied from HQRequirementsBasis knowledge in preparing quotation (Seafreight/Airfreight) Read more
or knowledge in operations flow is preferable. 2- 3 years' experience in operations team/sales & marketing team is preferableJob Details 5 days work week Working Location @ Jurong East (Walking distance from Jurong East MRT Station) Interested applicants, please write in your full resume with giving current and expected salary, contact number and a recent scanned photograph to [Click Here to Email Your Resume].
Skills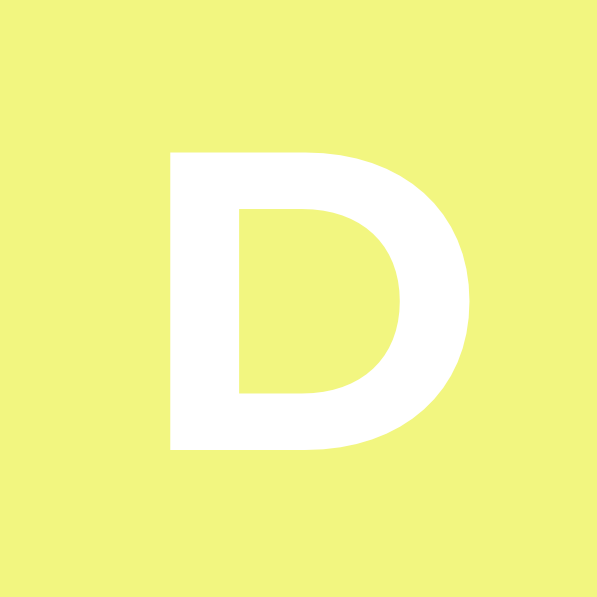 Roles & ResponsibilitiesTHE ROLE Our customers are as passionate about great food as we are, including an ever-growing number of large and prestigious firms. We tailor specifically to these firms through our corporate business unit, Deliveroo for Business (DFB). The Head of Deliveroo for Business-Singapore is in charge of our entire corporate business unit and will lead the sales and account manager team to win new business and Read more
optimise existing accounts. This person will liaise with the local and international management teams in order to achieve targets.RESPONSIBILITIES ● Manage and expand the corporate sales teams in Singapore in order to achieve sales targets ● Lead the account management team to optimize our existing client portfolio ● Liaising with the heads of operations and customer service to streamline orders and procedures for existing clients ● Liaise with the marketing team to roll out corporate marketing initiatives ● Liaising with the Global Head of Deliveroo for Business to prioritize needed product features based on Account Manager / Corporate Customer feedback ● Implement policies, protocols, and features to better the Corporate Customer Experience ● Design and implement incentive structure to promote a strong team performance ● Take ownership over the marketing budget for all account related initiatives ● Take ownership over Salesforce processes and monitor sales & account manager performance on a team and individual level ● Report back to the local and global management teams regarding progress in the market ● Participate in off-sites with other international corporate heads to share best-practicesRequirementsREQUIREMENTS The ideal candidate has a strong commercial customer-focused attitude, understands the corporate world, and able to lead a highly results driven team. This person also requires the following attributes: ● +5 years experience in a B2B commercial role, preferably managing a sales & account management team ● Track records of achieving and surpassing aggressive sales targets ● Natural leader, that can not only build, but also mentor a team ● Driven, hard-working, and a self-starter ● Has experience with CRM tools such as Salesforce ● Is passionate about food and restaurants ● Desire to progress within a fast paced start-up environment
Skills Roles & ResponsibilitiesProvide OPCO Support: Primary contact point for OPCOs regarding SFDC and CPQ process and systems (SFDC: Salesforce.com, CPQ: Configure, Price and Quote) Provide data migration support for business deployments across OPCOs Liaise with product managers and ensure due attention and timely support is provided to resolve in process/system issuesAbility to influence stakeholders and work closely to determine acceptable solutionsDo analysis and measure a process and provide Read more
insights to improve the process where requiredGenerate reports on a timely manner and prepare KPI reports to OPCO's and Snr Management Generate Training material where required and conduct training to users on systemsParticipate in workshops and document current state gaps, challenges and future state designs.RequirementsDegree holder3-5 years working as BPA or as data analyst roleStrong Analytical, conceptualisation and problem solving skillsCompetent in Excel and Power pointKnowledge of Salesforce or CRM system, ERP or any analytics tools is desirablePrior experience in Data collection, Data massaging and data mining is an added advantageEffective communication and stakeholder management skills.If you are keen in this position, kindly send your resume to [Click Here to Email Your Resume](Eileen Chin, EA Personnel Registration No.: R1108737)
Skills

A newly created position reporting to Consultant Support HK. The incumbent will be responsible for developing, maintaining and sustaining positive collaborative relationships between consultants, and the company. The role holder will serve as a liaison between these parties and company administrative functions to ensure high client and customer satisfaction. Company Background FDM is the market leader in the Recruit, Train and Deploy industry. We recruit and train graduates, Read more
ex-forces personnel and returners to work, transforming them into IT and business professionals before deploying them across our client base. We work in partnership with our clients to fill their specialty skills gaps, building a diverse pipeline of talent for the future. With centres across APAC, Europe and North America, FDM has shown exponential growth throughout the years, firmly establishing itself as an award-winning FTSE 250 employer. This role encompasses around 150 consultants all based in Singapore. Key Responsibilities ConsultantsUnderstand and communicate FDM's mission, values and expectations to new trainees Schedule regular catch-up calls and meetings with onsite consultants Serve as the point of contact for all issues raised by the consultants and forward to the relevant departments (HR, Sales, Academy, Marketing, Recruitment, Operations and if necessary escalate to Senior Management) Conduct career coaching and advise consultants according to FDM's standards and protocolsAcademyOnboard and guide returning consultants through the Beached process Support planning and execution of weekly activitiesSalesProvide supplementary support on client needs as indicated during client visits Relay potential opportunities to up-sell or cross-sell services to sales teamRecruitmentConduct Assessment Day interviews with potential candidatesMarketing/Social MediaCo-organise and co-host regular social events for consultants, alumni and mentors Provide supplementary content stories from consultants and alumni Support the initial planning of Diversity and Inclusion activitiesHRRespond to basic client/consultant queries regarding contracts and referring onwards if necessary Provide updates/reminders on HR policies to consultants during onsite visitExperience and QualificationsBSc/BA in Business Administration, Public Relations, Marketing, Communications or a related field Proven experience in the field of client relationship management with strong commercial sense Experience within an IT consultant or financial institution preferred Strong interpersonal, communication (oral & written), negotiation and mediation skills a benefit Team player and ability to use initiative to build internal and external networks A customer-oriented attitude with a focus on delivering excellent customer service Adaptable to a fast-paced, changing environment Experience tracking relevant KPIs (e.g. customer satisfaction) Proficient in MS Office, with working knowledge of CRM platforms such as Salesforce Ability to travel from time to timeKeys to SuccessA solid knowledge of FDM services, former FDM consultant an advantage Strong commercial awareness and understanding Exceptional organizational skills Unflappable in the face of multiple demands, requests and concerns Superb time management and problem-solving skills High level of empathy combined with strong listening skills A team playerIf you meet the above criteria and would like to join our fast growing team, apply today for immediate consideration.
Skills Roles & ResponsibilitiesYour Impact:As Business Development Representative, you will evangelize Salesforce by generating new business through inbound and outbound opportunities and conducting high level conversations with senior executives in prospect accounts to fuel our growth. By working closely with Account Executives, you will create and prioritize strategic target account lists within a defined territory. You will contribute to our business growth in a fast paced, collaborative and fun Read more
atmosphere, as a valued member of our Ohana. Business Development (BDR) teams sell into a diverse set of industries and are broken down into the following segments:Emerging Small BusinessSmall Medium BusinessMid MarketGeneral BusinessEnterprise Business UnitMarketing/ Commerce CloudPublic SectorFinancial ServicesRequirementsYour Qualifications:The experience and skill-set needed to be successful is 1 - 2 years of full-time corporate sales experience (software sales is a plus). In addition, a bachelor's degree is strongly preferred.We are looking for the following attributes:Prospecting skills, cold calling, business sales experience (Software sales a plus)Proven record of success and hitting; monthly, weekly and daily KPI'sHas a drive for resultsStrong communication skills and business acumenCompetitive and motivated spiritCan collaborate and influence in a "win as a team" environmentAbility to multi-task, prioritize and manage time effectivelyResourceful
Skills