Sign in or register for a JobTech account.
Jobs that require

sas

skill About UOBUnited Overseas Bank Limited (UOB) is a leading bank in Asia with a global network of more than 500 branches and offices in 19 countries and territories in Asia Pacific, Europe and North America. In Asia, we operate through our head office in Singapore and banking subsidiaries in China, Indonesia, Malaysia and Thailand, as well as branches and offices. Our history spans more than 80 years. Over Read more
this time, we have been guided by our values — Honorable, Enterprising, United and Committed. This means we always strive to do what is right, build for the future, work as one team and pursue long-term success. It is how we work, consistently, be it towards the company, our colleagues or our customers.About the DepartmentThe Credit and Risk Management function is comprised of three teams: Risk Management, Credit and Special Asset Management. We manage the risks arising from the Group's business activities within the risk appetite established by the Board. This involves identifying and evaluating the risks, developing effective risk governance and strategies as well as providing independent assessment of the overall risk profile.Job ResponsibilitiesDefine data requirements and testing for Treasury and Risk system project delivery and implementation Interpret Liquidity Risk and IRRBB requirements from various balance sheet risk users for project implementation Work with IT to further automate and streamline data processing flow Perform system integration testing and assists in user acceptance testing with users. Co-ordinate with Overseas business users for project delivery and implementationJob RequirementsDegree holder majoring in Business, Finance or equivalent professional certifications with relevant experience in a financial institution; or Degree holder majoring in Computer Science or equivalent professional certifications with relevant experience in programming, applicant familiar with SAS language will have an advantage; Holder of FRM/PRM will have an advantage Team player, self-motivated and resourceful Numerically inclined with a strong analytical mind Highly proficient in the use of Microsoft Excel and AccessBe a part of UOB FamilyApply now and make a difference.
Skills Duties:Collaborate with key stakeholders, namely programme and cross-functional teams and senior management, to prioritize information needs. Identify available and relevant datasets and make strategic recommendations on such collection, integration usage and leading in the discovery processes with stakeholders to model and frame scenarios that will impact on business processes and decision-making. Manage the entire data modeling cycle, including data preparation, data modeling, evaluation and deployment. Interpret data and Read more
analyze results to derive insights and foresight, and provide feedback to align programmesRequirements:Minimum Master's degree in Analytics, Statistics, Computer Science, Information Management, Mathematics, Economics, Operation Research, Engineering or Finance. At least 3 to 5 years of relevant working experience Proficient in the use of Data Visualization & Management Tools (e.g. Tableau), Commercial Statistical Software (e.g. SAS, SPSS, STATA) and/or open source platforms (e.g. R and Python)Those keen, please send your resume to: [Click Here to Email Your Resume] Att: Jocelyn Chan(R1331820)
Skills Req. ID: 131252Responsibilities:Responsible for both product development and supporting high volume manufacturing of SSD. Support for SSD failure analysis from NPI to HVM stage. Perform manufacturing yield evaluation and data analysis. Perform detailed electrical and physical failure analysis and work with other departments to resolve SSD related issues. Troubleshooting failure from customer return and provide solutions to fix the problems.Requirements:Bachelor or master's degree in electrical/Electronic Engineering or Computer Read more
engineering. Relevant experience in either SSD or HDD industry will be an advantage. Relevant experience with computer hardware, knowledge of storage interface such as SATA, SAS will be an advantage. Proficiency in programming languages such as C, C++, Python, Perl and etc.Location: MSB - 990 Bendemeer Road, Singapore 339942 We recruit, hire, train, promote, discipline and provide other conditions of employment without regard to a person's race, color, religion, sex, age, national origin, disability, sexual orientation, gender identity and expression, pregnancy, veteran's status, or other classifications protected under law.This includes providing reasonable accommodation for team members' disabilities or religious beliefs and practices. Each manager, supervisor and team member is responsible for carrying out this policy. The EEO Administrator in Human Resources is responsible for administration of this policy. The administrator will monitor compliance and is available to answer any questions on EEO matters. To request assistance with the application process, please contact Micron's Human Resources Department at 1-800-336-8918 (or 208-368-4748). Keywords:Singapore || Central Singapore (SG-01) || Singapore (SG) || NVE (Non-Volatile Engineering Group) || Experienced || Regular || Engineering || #LI-KL1 ||
Skills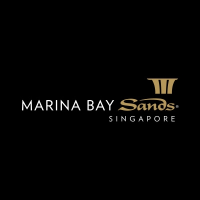 Job ScopePerform data analysis and be the point of contact for team in identifying data outliers to support risk based audit approach. Assist in establishing risk based audit work programs to effectively evaluate operations, based on best practices, regulatory requirements, and the operating environment. Observe and examine transactions, documents, records, reports, and procedures; prepare audit work papers recording and summarizing data pertinent to assigned audits. Identify and recommend Read more
opportunities to increase efficiency and effectiveness of operations while maintaining adequate controls to safeguard company assets. Demonstrate teamwork by responsively cooperating with other engagement team members, sharing information and ideas, accepting constructive feedback, and accepting additional assignments when appropriate. Work closely with internal audit management in promptly communicating issues and concerns as they relate to audit assignments and the general operation of the department. Reviews the work of other team members and challenges their understanding of audit areas and processes to assure adequate coverage. Communicate appropriately to process owners and management during and at the conclusion of fieldwork with regard to audit findings. Prepare formal written reports covering the results of audits and present audit findings and recommendations to executive management. Maintain excellent management client relations while communicating issues, concerns, and recommendations to management clients. Assist other internal auditors in maintaining excellent management client relationships. Perform follow up procedures to ensure agreed upon actions plans have been implemented by management as directed. Coordinate effectively with global audit team to complete global projects as assigned Maintain current knowledge of regulatory requirements and professional standards. Assist with training of staff members in data analytics, internal audit techniques, organizational issues, and departmental procedures and protocols. Participate in departmental initiatives and projects to develop a world-class internal audit function. Continue professional development through membership and participation in professional associations, development and presentation of in-house training programs, and continuing professional education. Perform other related duties as assigned.Job RequirementsPossess a Bachelor's degree, in Information Technology, Data Science, Science (Mathematics/ Statistical & Analytics) or equivalent/related field. Minimum 3 years of IT Audit experience. Experience in using data analytics and statistical tools (e.g. ACL, IDEA, Spotfire, SAS, etc.) is a must.CPA, CISA, CISM, CIA or certifications related to data science, big data or working towards a certification is highly preferred. Well-developed analytical, interpersonal, and communication (both written and verbal) skills. Must have a working knowledge of auditing standards, principles and techniques. Prior experience at a "Big Four" public accounting firm is highly desirable. Working knowledge of MS Office Suite. Knowledge of Sarbanes-Oxley requirements and auditing / data analysis or security administration experience in iSeries and Windows environments preferred. Ability to work in a continuously changing environment.
Skills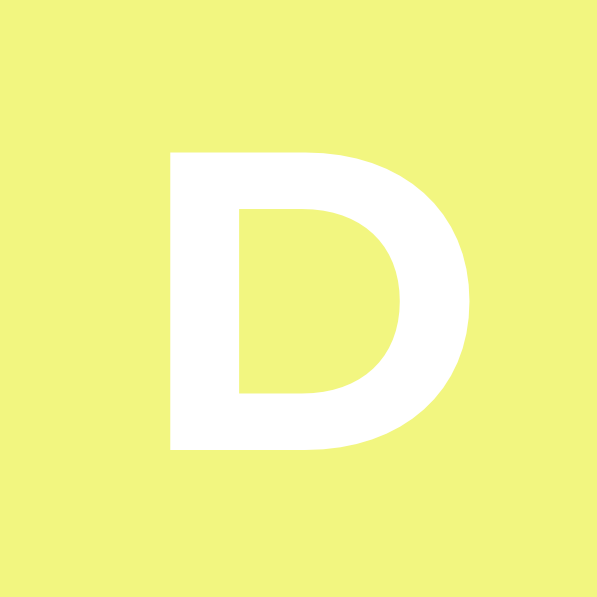 Roles & ResponsibilitiesBusiness FunctionRisk Management Group works closely with our business partners to manage the bank's risk exposure by balancing its objective to maximise returns against an acceptable risk profile. We partner with origination teams to provide financing, investments and hedging opportunities to our customers. To manage risk effectively and run a successful business, we invest significantly in our people and infrastructureResponsibilitiesAs a core team member in the Read more
Special Projects unit, the successful candidate will undertake the following responsibilities:Drive priority initiatives for the department, and in particular, undertake research to upgrade the department's statistical tools, techniques and methodologies.Spearhead experimentation with alternative analytics techniques (including machine learning) for benchmarking in-use credit and market risk models.Under appropriate supervision, critically assess models developed for the purpose of risk measurement, including the assessment of inputs, assumptions and parameter estimates.Provide well-considered documentation that clearly articulate research findings and results of model review assessment.Contribute towards developing strong professional relationships within and across validation teams as well with model developers.RequirementsPost-graduate degree in a quantitative discipline, such as Statistics, Mathematics, Quantitative Finance, Data Analytics or equivalent.2-5 years of experience in the areas of predictive modelling in credit risk, ALM, market risk or customer analytics.Outstanding quantitative skills (including working knowledge of statistical/ programming languages such as SAS, R, Python, VBA).Intellectual curiosity, self-motivation, innovation and love of problem-solving.Able to contribute towards team-building and team morale.Excellent communication skills (both spoken and written).Ability to work in a team and under pressure.
Skills Roles & ResponsibilitiesOur client, a Global Financial Services organisations, is currently hiring a permanent position of a Data Scientist to interpret data and implement solutions in order to solve real problems that their clients are facing. They are a listed firm, world-class insurer and they are implementing digital transformation through data science.Job ResponsibilitiesReporting to the Head of Data Analytics, you will have high autonomy in your position. Your Read more
core responsibilities include but are not limited to the following:Participating in projects related to statistics, Machine Learning and Deep Learning.Developing effective BI dashboards that are capable of presenting data exploration and findings for the purpose of descriptive analytics.Collaborating with other units for analysis and reporting.Leveraging abilities in big data technology in addition to managing internal partners.Requirements/QualificationsMaster's or Ph.D. in statistics, applied mathematics, information technology, engineering, computer science or equivalent.At least 3 years+ experience in industry data science and machine learning.At least 2 years+ experience of proven insurance analytics.Proven track record in data visualization technologies like R / d3.js and Tableau / Power BI / Qlik / SAS VAExperience with big data platforms, SQL and building models in Spark (Pyspark / sparkR / Scala)Requirements**Apply here**https://www.bluechipcareers-asia.com/jobDetails/4792/data-scientist-financial-servicesFor more Banking and Finance Jobs visit us at:https://www.bluechipcareers-asia.com
Skills Roles & ResponsibilitiesDeploy leading analytics techniques for profiling and segmentation of customers to support business initiatives and forecastingIdentify insights to drive consumer behaviour from appropriate consumer segments through mid-to-long term strategiesProvide support for data and program analysis, and prepare presentations of the findingsCollaborate with external agencies and internal stakeholders for forward planning of new initiativesMonitor direction on strategic business development and regional competitor activity, and recommend appropriate marketing Read more
initiatives RequirementsDegree / Diploma in Business, or Statistics / Business Analytics preferredMinimum two to five years of experience in business or marketing fields, experience or exposure to customer response, lifecycle or behavioural analytics will be beneficialStrong analytical skills with experience in the use of SAS or other analytics softwareHighly driven and self-motivated team player with good project and stakeholder management skills
Skills
Roles & ResponsibilitiesNUS Business School professors are looking for multiple full time research assistants.The candidate will oversee day-to-day activities and the general management of assigned research projects.These responsibilities include:To conduct academic literature reviews on research topics, integrate literature to propose research ideas and hypotheses, design and execute surveys, experiments, and/or interview protocols, and use statistical software to analyse data. Methodologies may include experiments, surveys, experience-sampling, qualitative studies, among Read more
others. Analyses may include ANOVA, regression, multilevel analyses, among others.Programming surveys (e.g., using Qualtrics, Inquisit, Medialab, and DirectRT)Recruiting research participantsData collection in lab, field, and online environmentsProcessing raw experiment/survey dataScheduling meetings with external parties that are relevant to the research projectsServes as the key liaison with external parties at such meetingsAssisting with research presentations to external partiesCoordinating and supervising part-time research assistants to help in the responsibilities stated aboveOther administrative duties include but are not limited to checking references, formatting manuscripts, preparing statistical tables and figures, looking up for research papers, preparing questionnaires, administer online experiments, organizing contacts, inputting and checking data, etc.RequirementsRequirements:Demonstrated experience or training in conducting social science research;Mastery of word and excel;Knowledge of using statistical software such as R, SPSS, STATA, or SAS;Responsible, detail oriented, and perfection-seeking;Quick in learning and creative in providing solutions;Basic programing knowledge is a plus;Independent, self-starter with initiatives and commitmentEnjoys interacting with people and open to new experiencesMust have the ability to proactively manage teams of research assistants across on multiple research activities.A strong interest in pursuing a PhD in a social science discipline and/or towards the conducts of general scientific inquiry is a bonus.The candidate is expected to be physically present in NUS office during stipulated working hours (8.30am – 5.30pm, Mondays to Fridays). Software and tools required for data analysis will be made available. Salary will commensurate with the candidate's qualification and relevant experience.(Monthly Salary Range: S$2,800 to S$4,000)Appointments will be on a term-contract of one to three years, and renewable when necessary. Salaries are globally competitive and commensurate with candidate's qualifications, track record, potential, experience.Interested applicants should send a cover letter, curriculum vitae with complete contact information and any supporting documents, and consent form (http://www.nus.edu.sg/careers/files/NUS-Personal-Data-Consent-for-Job-Applicants.pdf) to [Click Here to Email Your Resume]. Please label your email with subject: "Full-Time Research Assistant (Psychology-Sociology)".
Skills ResponsibilitiesWork with cross functional team members to Research, design, implement and validate cutting-edge algorithms to analyze diverse sources of data to achieve targeted outcomes.Conduct R&D of social solution to create new social value for finding out customers/social problems from customer's data(video images, acoustic data, text data, sensing data, etc.) and creating way to solve customer's issues by utilizing existing analytic technologies.Expertise in standard statistical algorithms and data analytics Read more
technologiesAny other ad-hoc duties as required or assignedRequirements:Ph.D. or Master's Degree in Computer Science, Operations Research, Applied Statistics, Data Mining, Machine Learning, Physics or a related quantitative disciplineAt least 5 years' experience in a relevant capacityDeep understanding of statistical and predictive modeling concepts, machine-learning approaches, clustering and classification techniques, and recommendation and optimization algorithmsExpert in analyzing large, complex, multi-dimensional datasets with a variety of toolsGood knowledge and experience in database technologiesGood programming skills in C/C++, Java, Python and/or RGood experience in the use of statistical analysis environments such as R, MATLAB, SPSS or SAS preferredGood experience with BI tools such as Power BI, Tableau and Microstrategy, or the equivalentEAP No.: R1766065EA Licence No.: 95C5411
Skills

If you're looking to unlock new job opportunities, take a look at the possibilities right on your doorstep here at HSBC. Global Risk is a thriving and expert risk management function supporting HSBC globally with all aspects of risk management. The team actively manages a varied and dynamic range of risk types, including security, fraud, information security, contingency, geopolitical, operational, credit, pension, insurance, financial crime and regulatory compliance, Read more
market and reputation risks. All parts of the Global Risk team use their skills, insight and integrity to handle established threats and those they see emerging, acting to protect and enable HSBC to deliver sustainable growth. We are currently seeking a high caliber professional to join our team as a AVP, Senior Credit Risk Analyst. In this role, you will To monitor the credit quality of the asset portfolio by constantly reviewing and reporting product performance. To maintain and enhance Credit reporting as an effective tool to analyze portfolio quality, profitability and customer performance To suggest procedural and credit policy changes, thereby contributing to business growth and maximizing profitability while maintaining balance between risk and reward over the life cycle of our products and portfolios. Optimize credit quality through regular portfolio reviews and periodic updates of internal and external stress tests to ensure policies are consistently robust and aligned to environment Contribute to communicating retail credit risk policies and Risk appetite Implement automation for various monthly reporting of portfolio evaluation, cutting down laborious and manual work, thereby improving efficiency and productivity. By anticipating changes likely to impact on any aspect of operations to ensure consistent standards, processes and controls and that any changes to processing will have no credit risk compromiseTo be successful in this role, you should meet the following requirements This role requires the person to have strong analytical skills, logical and methodical thinking capability. Experience in providing data driven decision making, process refinements solutions Experience in digital transformation and innovation projects will be a plus. Knowledge of new personal banking products and competitors in the market would be essential.University graduate with numerate background with basic to advanced programming.Excellent working knowledge of SAS and Excel.Strong communication skills to communicate ideas clearly to peers and management.For further details and application information please visit our career site, search under reference number 0000CQWQ You'll achieve more when you join HSBC. www.hsbc.com/careers Candidate with less relevant experience or skills may be offered a lower Global Career Band than stated above. HSBC is committed to building a culture where all employees are valued, respected and opinions count. We take pride in providing a workplace that fosters continuous professional development, flexible working and opportunities to grow within an inclusive and diverse environment. Personal data held by the Bank relating to employment applications will be used in accordance with our Privacy Statement, which is available on our website. Issued by The Hongkong and Shanghai Banking Corporation Limited
Skills