Sign in or register for a JobTech account.
Jobs that require

scheduling

skill
Responsibilities:
To perform reception, registration, administration of patients' visits, appointment scheduling, collection of payments in a fast paced, dynamic environment
To demonstrate care, empathy and professionalism in frontline services to patients
Dispensing medication to patients
Check and receive delivery dental supplies from vendors
To assist the dentists in all forms of dental treatment and look after patient's comfort during treatment
Assisting and directing patients in taking X-Rays
Ensures the cleanliness and sterility of dental instruments & equipment
Preparation of dental materials for the respective treatment
Provide admin support in all aspects of clinic operations and patient care
Ad hoc duties as assigned
Requirements:
Fast learner and good team player
Meticulous and positive attitude to continuous improvement
Possess excellent interpersonal & communication skills
Patient, understanding and able to display professionalism in handling & receiving patients
Experience is preferred but not necessary. On-the-job training will be provided.
Interested candidates may send their CVs to us through our career page http://www.idental.com.sg/careers/ or email it to hr@idental.com.sg.
Skills
Alexander Mann Solutions is the world's leading provider of talent management solutions. We work with organisations in more than 80 countries, helping them attract, engage and retain top talent. Trusted advisors across numerous industry sectors, we provide an impressive choice of outsourcing, consultancy and project services.
We are currently looking for someone to join us in the capacity of a Recruitment Coordinator in Singapore with a client whom we have been working with for several years. This position will be based onsite with our client who is a leading investment bank, located at the fringe of CBD.
In this role, you will be working closely (not limited to) with the recruitment team, candidates and stakeholders to ensure smooth administration support is provided throughout the recruitment process.
Key Accountabilities (not limited to):
Managing various recruitment administration activities to support the recruitment process including interview scheduling and uploading job vacancies on systems and job boards
Updating the applicant tracking system as and when required and ensure data accuracy at all times
Liaise with agencies/vendors in processing candidates, uploading data, getting invoices paid etc.
Managing the customers' needs and expectations and working to the service levels agreed with the client
Experience:
Strong administration & coordination background in any industry
Strong attention to detail with ability to multi task proactively
Demonstrate ability to work autonomously and as part of a team
Strong client service & team focus
Good command of English & stakeholder management skills (Cantonese/other language is advantageous)
Excellent problem solving skills (analytical thinker)
CEI Certification required
Skills In charge of confidential correspondence, reading of mangers' emails, scheduling of meetings and travel support. Process travel expenses and reimbursements.Key Responsibilities: Provide administrative support in daily operations of the teamPrepare meetings and presentation materials, weekly progress report, expense reports, monthly accruals etc., Coordinate travel schedule, reservations and scheduling of overseas meetingsMinutes taking and co-ordination of meetingPrepare reports and other statistical dataInvolve in tracking budgetProject administration and perform ad-hoc Read more
duties as assignedCoordinate Townhall or Offsite eventsCoordinate new joiners on-boarding process e.g technology setup, access card etc., ensure 'best' employee experience; put in place the online new joiner's pack or training material Contact point for teams procurement or purchase order processPlan seating arrangements for the team and maintain recordsManage department inventory of stationariesQualifications and Skills Required:Min 'A' levels with private secretarial diploma OR Diploma in Business studies/ other related disciplineMin 5 years of relevant working experience in bankingPleasant personality with high degree of diplomacy and tact in discharging dutiesGood computer skills, (Word, PowerPoint, Excel, Outlook calendar) and proficient in Microsoft officeGood oral and written communication skillAbility to interact across cultures and with all levels of peopleInterested candidates can forward their CVs in MS Word Format to (email) and we will contact you for a preliminary and confidential discussion.Allegis Group Singapore Pte Ltd, Company Reg No. 200909448N, EA License No. 10C454
Skills Support for all administrative activities including:Managing Calendar of VP Arranging travels and related documents preparation for VP Annual AOP budgets entries Collate, prepare information, statistics for VP Coordinate GIO Singapore and Australia activities Prepare, send out VP communications Work with other PA's for activities involving other Top Management Work with other admin support in Group IT for Group IT events. Eg.Group IT Townhall Any other administrative activities supporting Read more
VPOther Administrative support:Booking of Video Conference for Singapore and Australian staff Scheduling of meeting for mass participants Leave administration Update reporting structure in relevant systems Ordering of drinking water, photocopying paper, and stationery Travel arrangement - Prepare pre-trip approval form, book air ticket& accommodation Keep proper records of department fixed assets (PCs & Laptops) Monitor Monthly Telecommunications bills Other office administrative activitiesRequirements:A level Using SAP Systems for Order Processing and budget entries Microsoft Word, Excel, Powerpoint Communications – Spoken and Written. Coordination
Skills $2,600 - $3,000 a monthJOB RESPONSIBILITIESAssisting the Restaurant Manager to ensure the smooth operation of the restaurant.Assisting Operations Manager to work with chefs and other personnel to plan menus.Work with chefs for efficient provisioning and purchasing of supplies.Estimate food and beverage costs. Supervise portion control and quantities of preparation to minimize waste.Perform frequent checks to ensure consistent high quality of preparation and service.To hit all financial targets.To lead Read more
the team on each shift and ensure the company service standards are upheld.Work with other management personnel to plan marketing, advertising, and any special restaurant functions.Direct hiring, training, and scheduling of food service personnel.Investigate and resolve complaints concerning food quality and service.Prepare checks that itemise and total meal costs using Point of Sales system.Perform other duties as assigned by management.JOB REQUIREMENTSMin. 2 years of restaurant management experienceBasic wine & beverage knowledgeBilingual, english as main communication languagePatient & ability to adapt to changes quicklyBasic computer skills eg. MS excel, word, ppt & replying of emailsWORKING DAYS/ HOURS6 days per week/ 10 hours per daysSALARY PACKAGE$2600 - $3000*duty meal providedKindly note that only shortlisted candidates will be notified.Averlyn Ong | R1874596ServQ HResource Pte Ltd 06C4795Job Type: Full-timeSalary: $2,600.00 to $3,000.00 /month
Skills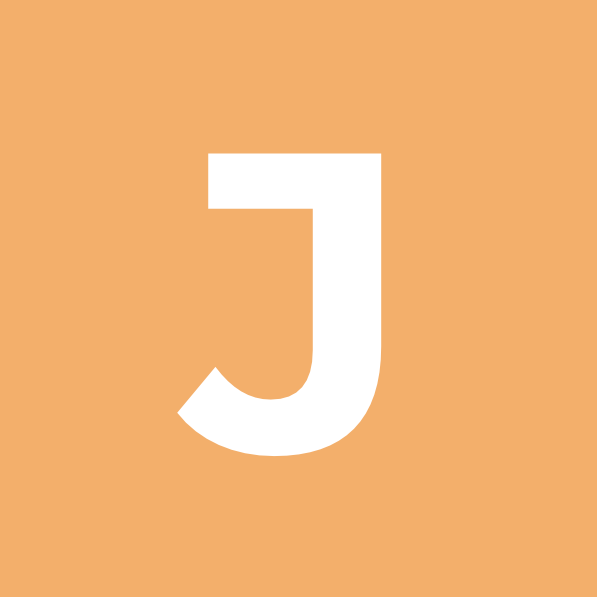 Jaga-Me is a digital healthcare company with the mission of applying technology to deliver holistic and personalized healthcare into patients' homes. Jaga-Me does so by facilitating the delivery of healthcare services, medical goods, and information to patients' homes through a connected digital platform. Together with a pool of over 400 mobile nurses in the community, Jaga-Me's distributed model of care has enabled over a thousand patients to be Read more
cared for without a single ward. ABOUT THE ROLE JagaPros are our community of nurses and healthcare assistants,which is vital to our mission to deliver quality healthcare services to our patients and clients. The Community Team strives to help them feel belonged, cared for, empowered, and as a valued member of our community. Think of this role as the Human Resource Business Partner to a business unit - you will be responsible for the entire spectrum of community building such as recruitment, training and development, engagement and retention of JagaPros. With a pool of highly engaged JagaPros, we will be able to revolutionise healthcare! THINGS YOU GET TO DO!Key person to develop internal communication messages/content (e.g. newsletter, handbook, outreach materials) and manage channels such as Mailchimp, Whatsapp, in-app and social media Respond to queries from JagaPro, gathering feedback and information on their needs Assist recruitment and onboarding process (e.g. sourcing, scheduling, interviewing and etc) to ensure zero-fallout rate Be creative in keeping JagaPros occupied with job and development opportunities on the Jaga-Me platform Support the planning and execution of educational, professional and personal development courses, workshops or events Use data through qualitative and quantitative measures to understand who JagaPros are, their motivations and how we can exceed their expectations or empower them to do betterWHAT WE EXPECT FROM YOUMinimum 2 years of experience in recruitment, community management or marketing communications Outgoing and mature to interact with people from all walks of life (online and offline) Excellent written and verbal communication skills, mainly in English Experience in healthcare/social service sector/similar roles is preferred Independent and meticulous to ensure delivery and accuracy of tasks Willingness to handle steep learning curve and master multiple tools(REALLY) NICE-TO-HAVESExperience in mass recruitment operations, especially face-to-face interview Knowledge and experience in managing social media channelsApplicant must be lawfully residing within Singapore and legally employable within Singapore. Shortlisted candidates will hear from us for the first round of screening, within two weeks of application.
Skills

Singapore$2,400 - $2,600 a monthWe invite highly motivated professionals with relevant experience to join our team asProject Quantity SurveyorKey Job ResponsibilitiesQuantity Surveyor Responsibilities (70%)Reports to the Contracts/ Commercial ManagerPre-contract Quantity Surveying duties including preparation of tender documentation, bills of quantities, tender analysis, negotiation, recommendation and award.Post Contract Quantity Surveying duties including contract administration, cash flow forecasts, cost control, re-measurement, interim payments, final accounts, variation and change orders and Read more
contractual claims.Negotiate with supplier/sub-con for quotation confirmationManage sub-contractors and suppliers and negotiate the best possible price for the companyCertification of claims for subcontractors and suppliers for progress payment and finalization of accounts.Purchasing/Admin Responsibilities (30%)Reports to the Operation ManagerResponsible for general purchasing duties and support to the Operation TeamSupporting Operation manager in day-to-day projects activities , attending to all relevant administration and projects documentationPrepare progress and site report, monthly integrated contract reports and ensure all reports submitted to Client punctually.Organize, attend and participate in project meetings and document meeting minutes to the necessary stakeholdersScheduling of project tasks and keeping project status up-to-date with accurate informationWork closely with Team Leader on the scheduled and emergency works and to ensure timely processing of all projectsLiaise with external vendors and contractors and Ensure vendors / sub-contractors deliver goods/works on time if contract is delegated out to 3rd partyJob RequirementsThe applicant should possess:Degree/Diploma in Building Construction, Quantity Surveying, Construction management, Civil Engineering or equivalentMinimum 2 years' experience as QS for Civil works in Main Contractor companies or Similar.Proficient in Microsoft Office & AutoCadMust be able to travel to worksites.Preferable to be able to start immediately/ within short noticeInterested candidates, kindly email your detailed resume stating your current and expected salary and an updated photo.We thank all applicants for your interest but regret to inform that only shortlisted candidates would be notified.Job Type: Full-timeSalary: $2,400.00 to $2,600.00 /monthExperience:QS: 2 years (Required)Location:Singapore (Required)
Skills Roles & ResponsibilitiesTo serve as a liaison between the offshore team on board the designated FPSO and the various departments in the onshore office. This includes driving and tracking new programs, documentation and follow-up. This role also monitors operation spending, facilitates information exchange and coordinates / optimizes operation resources.RequirementsRESPONSIBILITIESCOSTING AND SCHEDULINGAssists in the preparation of budgetary scopes for upgrades and campaigns and keep track of expenses during campaigns.Ensure Read more
all required work tasks are covered and scheduled according to the expected delivery dates. Continuous monitoring to ensure deadlines are met and to provide updates to Facility and Asset Integrity Superintendent.PLANNING & MATERIAL SCHEDULINGWork with Facility Superintendent for planning and scheduling of materials to meet daily delivery requirements.Prepare Look Ahead Plan and follow up accordingly.LIAISON WITH PURCHASINGLiaises with Purchaser for sourcing and purchasing requirements. Reviews scope of supply and commercial proposal and participates in negotiations in company's interestAssist on technical clarification (if any) to ensure timely processing of all PRsTECHNICAL SUPPORTInterface between vessel and suppliers/vendors for technical issues, technical clarifications and verification for equipment specifications and parts. Develops scope of supply and specifications for purchasing requirements.HSEQParticipates in HSEQ activities including incident investigation/corrective actions, regular vessel-office facilities meetings and assist to follow up on technical actions if required.SUB-CONTRACTOR MONITORINGPreparation, planning and ensuring accurate execution of work scope by 3rd partyMonitors subcontractors' man-hours against performance to track efficiency, and prevents and resolves safety-related issues to avoid mishaps and accidents.COORDINATION WITH ENGINEERING & ASSET INTEGRITYWorks closely with Engineering team and Asset Integrity teamCoordinates to ensure compliance.Recommends improvements to existing practices through management of change (MOC)and conditions including and not limited to increase performance, reduces costs, improves working conditions, eliminates safety hazards and/or improves functionality.Main custodian and responsible for MOC register tracking and updatesRaise MOC (when required) and follow up to ensure timely closure.Work with the Facility Superintendent to manage and coordinate special projects or non-routine work scopes to ensure safe and timely delivery in accordance with the budget.OTHER ADHOC DUTIESAssists in any other related ad hoc duties as and when required such as project liaison, company representative during project phases, factory testing testing, etc.Provide back-up to the Facility Superintendent and act on his behalf in his absence.
Skills $1,800 - $2,500 a monthPermanentEssential Duties and Responsibilities:Handles all fulfillment requests by processing all customer orders, both Shopify and Woo Commerce and other online shopping platforms.Provide customer service and support for wholesale and online customers.Inventory Control: Keep track of physical inventory currently on sale.Ability to locate high valued merchandise to sell on e-commerce platforms with steady supply of merchandise.Use photo editing software (Photoshop) to create suitable images.Handling all Read more
stock shipping, scheduling and ensuring all orders are shipped within their handling times.Sending Shipping notifications in real time to customers after all orders are finalized.Handling all damage/loss claims and following up on them in a timely manner.Handling phone and email customer support in a timely manner.Following up on all orders with customers in real time.Must be able to perform duties with extremely low error rate.Must be patient, meticulous and detail oriented.Non-Essential Duties and Responsibilities:Takes an active role, and partners with the Sales team, Web Administrator and all other team members in the day-to-day operation of the ecommerce business.Other written or verbal duties may be assigned by your supervisor and/or AdministratorContributes to team effort by accomplishing related results as needed.Be able to work quickly with accuracy and be productive. This means working efficiently and pacing your workload out.A desire to learn new things and to advance within the organization.Job Types: Full-time, PermanentSalary: $1,800.00 to $2,500.00 /monthExperience:customer service: 3 years (Preferred)Education:Professional Qualification or Polytechnic Diploma (Required)Location:Singapore (Required)
Skills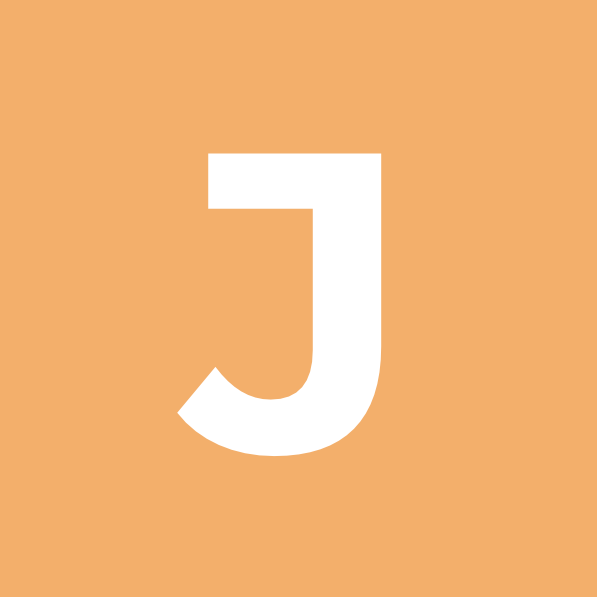 SingaporePermanent$2,800 - $3,200 a monthJaga-Me is a digital healthcare company with the mission of applying technology to deliver holistic and personalized healthcare into patients' homes. Jaga-Me does so by facilitating the delivery of healthcare services, medical goods, and information to patients' homes through a connected digital platform. Together with a pool of over 400 mobile nurses in the community, Jaga-Me's distributed model of care has enabled over a Read more
thousand patients to be cared for without a single ward.Jaga-Me is creating a future where access to healthcare is both "digital-first" and "home-first" rather than "hospital-first". Using technology as a multiplier, Jaga-Me provides the value of faster care delivery, lower costs, and improved communications between hospital care teams as well as Jaga-Me health professionals in homes and communities.ABOUT THE ROLEJagaPros are our community of nurses and healthcare assistants, which is vital to our mission to deliver quality healthcare services to our patients and clients. The Community Team strives to help them feel belonged, cared for, empowered, and as a valued member of our community. Think of this role as the Human Resource Business Partner to a business unit - you will be responsible for the entire spectrum of community building such as recruitment, training and development, engagement and retention of JagaPros. With a pool of highly engaged JagaPros, we will be able to revolutionise healthcare!THINGS YOU GET TO DO!Key person to develop internal communication messages/content (e.g. newsletter, handbook, outreach materials) and manage channels such as Mailchimp, Whatsapp, in-app and social mediaRespond to queries from JagaPro, gathering feedback and information on their needsAssist recruitment and onboarding process (e.g. sourcing, scheduling, interviewing and etc) to ensure zero-fallout rateBe creative in keeping JagaPros occupied with job and development opportunities on the Jaga-Me platformSupport the planning and execution of educational, professional and personal development courses, workshops or eventsUse data through qualitative and quantitative measures to understand who JagaPros are, their motivations and how we can exceed their expectations or empower them to do betterWHAT WE EXPECT FROM YOUMinimum 2 years of experience in recruitment, community management or marketing communicationsOutgoing and mature to interact with people from all walks of life (online and offline)Excellent written and verbal communication skills, mainly in EnglishExperience in healthcare/social service sector/similar roles is preferredIndependent and meticulous to ensure delivery and accuracy of tasksWillingness to handle steep learning curve and master multiple tools(REALLY) NICE-TO-HAVESExperience in mass recruitment operations, especially face-to-face interviewKnowledge and experience in managing social media channelsApplicant must be lawfully residing within Singapore and legally employable within Singapore.Shortlisted candidates will hear from us for the first round of screening, within two weeks of application.Job Types: Full-time, PermanentSalary: $2,800.00 to $3,200.00 /monthExperience:Community Management: 2 years (Required)Marketing Communications: 2 years (Required)Recruitment: 2 years (Required)Education:Bachelor's (Preferred)Location:Singapore (Required)Language:English (Required)
Skills