Sign in or register for a JobTech account.
Jobs that require

scheduling

skill
Responsibilities:
To perform reception, registration, administration of patients' visits, appointment scheduling, collection of payments in a fast paced, dynamic environment
To demonstrate care, empathy and professionalism in frontline services to patients
Dispensing medication to patients
Check and receive delivery dental supplies from vendors
To assist the dentists in all forms of dental treatment and look after patient's comfort during treatment
Assisting and directing patients in taking X-Rays
Ensures the cleanliness and sterility of dental instruments & equipment
Preparation of dental materials for the respective treatment
Provide admin support in all aspects of clinic operations and patient care
Ad hoc duties as assigned
Requirements:
Fast learner and good team player
Meticulous and positive attitude to continuous improvement
Possess excellent interpersonal & communication skills
Patient, understanding and able to display professionalism in handling & receiving patients
Experience is preferred but not necessary. On-the-job training will be provided.
Interested candidates may send their CVs to us through our career page http://www.idental.com.sg/careers/ or hr@idental.com.sg
Required language(s): English
Preferably Non-Executive specialized in Healthcare - Nurse/Medical Support & Assistant or equivalent.
Skills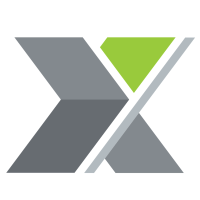 We are looking for a responsible, independent and proactive Executive Secretary. You will work closely with our directors to provide personalized secretarial and administrative support in a well-organized and timely manner. ResponsibilitiesMaintain Director's agenda and assist in scheduling appointments timelyAttend meetings and keep minutesReceive and screen phone calls, redirecting them when appropriate/necessaryHandle all outgoing or incoming correspondence (e-mail, letters, packages etc.)Handle confidential documents, ensuring they remain secureMake travel Read more
arrangements for Director as when necessaryMaintain electronic and paper records in an organized and easily accessible mannerAttend to incoming guests/candidates professionallyOversee any other adhoc office administration duties as requiredRequirementsPositive attitude, good interpersonal and organisational skills; able to multitaskStrong organization skillsPractice discretion and confidentialityExcellent communication skillsAble to plan and think of contingency plans on the goWork well in a fast-paced environment and deal with stressful situations
Skills Company: ST Engineering Land Systems Ltd.Business Area: Land SystemsJob Description: Perform configuration and layout of vehicles Assist Project Chief Engineer (PCE) in project management which include scheduling, execution and handling customer expectations Support PCE in system integration which covers Mechanical, Electrical, Software, Hydraulics Assist PCE in preparation of reports, e.g. safety assessment reports, design reports Support PCE in the managing contractual technical requirements pertaining to performance qualification, system Read more
safety & system reliability Involve in vehicles' testingJob Requirements: Degree in Mechanical or Mechatronics Engineering 1-2 years of working experiences Experience in design or project management Familiar in using Unigraphic CAD tool will be an advantage Good organizational and presentation skills Proficient in English, both written and verbal communication Hands-on type, team player with good interpersonal skillsSingaporeans only
Skills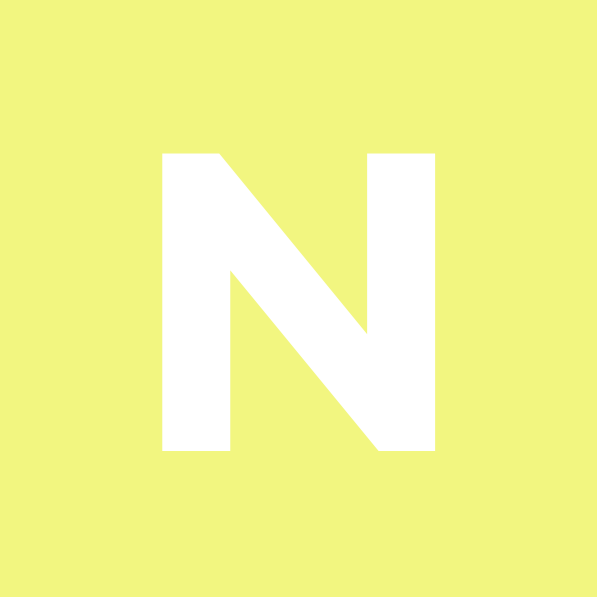 You will be responsible for leading the implementation of the Information Technology and Automated Logistics aspect of the GLS (Grocery Logistics of Singapore Pte Ltd), a fully-owned subsidiary of NTUC Fairprice.You will lead a team of staff and ensure optimal support is provided to the operational business units so that there is high availability for their application, database and servers, network equipment, system application and software as well Read more
as high level of computing security for end-users.You will be expected to drive operational and cost efficiencies in supply chain using technology. Your key responsibilities include:Develop and manage a dedicated and competent technology team to support fully automated logistics solutions for B2B and B2C supply chain business models. Drive development milestones across Warehousing, Logistics and Transportation Applications Establish high technical standards and ensure adherence to them for product development and group operations Evaluate potential products, solutions and customer needs & insights Lead testing initiatives and influence the path to maximum automation Provide overall technology strategy and execution for on-going projects Manage multiple projects and report to C-Level and Board of Directors Recommend information technology strategies, policies, and procedures by evaluating organization outcomes Accomplish financial objectives by forecasting requirements; preparing an annual budget; scheduling and monitoring expendituresRequirementsBachelor's degree in Computer Science, Engineering or related field Minimum 12 years of IT Technology and automation system experience preferably in Supply ChainStrong Project & Program Management experience preferred Good knowledge in Warehouse Management System, Logistics & Transportation system Team Builder & Leader with hands-on approach Resourceful and problem solver Collaborate with others from operational divisions in order to identify problems & find solutionsStrong communication skillsWe regret that only shortlisted candidates will be notified.
Skills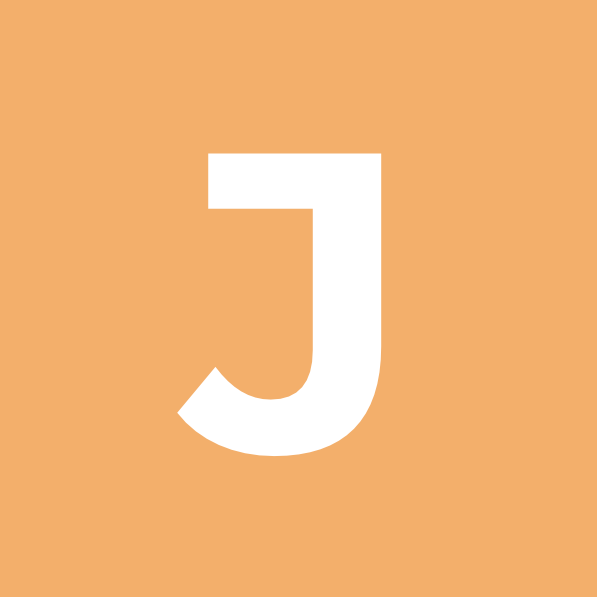 PRIVATE / RESTRUCTURED MEDICAL GROUP! (*West / Central / North East - We will do a job match based on your preferred working location!!!) DutiesProvide frontline counter duties Responsible in scheduling of appointments Handle and resolve patients' complaints Ensure the smooth operation of the front counterRequirementsPossess pleasant personality & excellent communication skills Comfortable to work in healthcare industry With at least 1 year of customer service experienceInterested applicants, Read more
please send in a copy of your resume (with recent photo) to [Click Here to Email Your Resume] JOBSTUDIO Pte Ltd License No.: 10C4754 Posting Personnel: Lim Sin Loong Registration No.: R1217121
Skills Roles & ResponsibilitiesAs an Architect on a variety of consulting projects across the Asia Pacific region, you will have the chance to provide project management for mega scale prestigious aviation buildings design developments, which will offer excellent opportunities to further develop your scientific knowledge and technical skills. Working with the Principal Architect to project manage the Design Consultants design for terminal buildings Developments. Working with other members of Read more
the team, you'll work as a lead to review architectural design, scheduling, budget, quality control, authorities' submissions, building materials, safety, and coordination with client, authorities and support staff. The Project Architect will also be called as required to support senior managers in designated areas of work and will be capable of closely supporting the projects. During your time with us, you will support large consulting projects and will be responsible for successful delivery of phases of the project and contribute to larger phases.Requirements Bachelor's Degree/Professional Degree/Master's Degree in ArchitectureAt least 8 years of experience in an Architect roleCompleted at least 3 years of BCA Green Mark Platinum certification (for new building) of an international airport terminal project(s) and/or megaprojects such as mixed development or other works with similar scale and complexityExperience in reviewing the design consultants design of the terminal buildings in the correct procedures, meet quality, specification requirements, on time delivery, clearing the project budget gateways, authorities' submissions etc
Skills Company: ST Engineering Land Systems Ltd.Business Area: Land SystemsJob Description:Set Project Master Production Scheduling (MPS) in SAP system to allow Material Requirements Planning (MRP) run to generate the Production requirements for launching of production ordersEnsure material availability and release production order to meet project MPS/MRP requirementsRelease & follow-up to complete service orders to support prototyping and other project related activitiesFollow-up with operations & QA for production order status, Read more
report and highlight stoppagesMonitor and report WIP production orders performance information for costing and efficiencyInvolve Spares Non-Conformance Action (SNCA) item processes for immediate replacement.Perform sales declaration and accrued costsDevelop inventory checklist for delivery, prepare delivery documents,checklist and liaise with Fleet Team for delivery.Request for Post Good Issue for Invoicing and ensure project delivery documentations are properly filed and archived for future reference.Participate in project milestone meetings to stay informed of current projects, manufacturing process issue and workload.Adhere to all company policies, procedures, and ethics codesJob Requirements:Degree / Diplomain any Engineering or Production Management fieldExperience in SAP/ MRPExperience in Production & Operations Management for Project.Team player, independent and proactiveSingaporeans only
Skills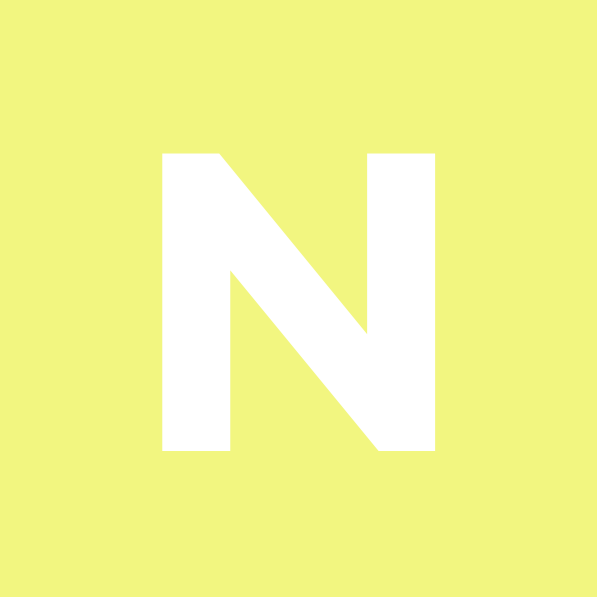 You will be required to own, develop and continuously improve the SAP HCM and SuccessFactors technology solutions portfolio within FairPrice. You will have to work closely with HR process owners and business stakeholders in reviewing and streamlining HR business processes administered through HRIS. You will regularly review existing product performance with FairPrice business to ensure technology products meet business expectations in terms of quality, availability and functionality. You Read more
are expected to regularly review product performance within the technology team to identify continuous improvement opportunities. You will seek to identify new processes and procedures to better exploit and deliver enhanced value to FairPrice for SAP HCM Time and Payroll, SFSF Employee Central, SFSF Learning, SFSF Recruitment, SFSF Compensation and Variable Pay, SFSF Goals and Performance Management, SFSF Succession and Career Development Planning, SFSF Workforce Analytics.You will also be required to undertake business analysis to understand new business requirements and develop ideas to enhance existing systems to meet those requirements. You will need to enforce governance processes to manage enhancement demand, ensuring that FairPrice technology resources are deployed to deliver the best value to FairPrice. You will be expected to manage, develop and motivate a team of SAP HCM, SFSF and HR ABAP technical/functional resources in FairPrice IT. You will need to collaborate with internal IT Support teams to perform regular tests and upgrades such as: Application patching, SIT, UAT and production deployment. You will have to ensure HRIS Systems are compliant with internal business controls, statutory regulations & rules, information security and audit requirements. You will need to perform advisory role to users and provide support and guidance in the application and administration of HRIS applications. You will have to manage projects to deliver new or enhanced functions to the HR stakeholders and employees. RequirementsBachelor or higher degree in Computer Science or IT At least 7-9 years of prior experience in SAP HCM Architect (specifically on Time Management), Payroll and SFSF Architect (for one or more modules stated above) Excellent written and oral communicationExperience with at least 1 full life cycle SuccessFactors implementationExperience with integration to scheduling systemsGood understanding of SAP Enterprise and Personnel Structure (PA, PSA, EG and ESG) and its implications with respect to SAP Time Management Module & Payroll Hands on experience of Configuring SAP Time Management Module, including configuration of Holiday calendars, Work Schedules, Substitutions, Absences for different categories of employees and policies for different locationsHands on experience of Configuring SAP Time Management Schema, good in writing PCR's or at least understand configured PCR's and be able to trouble shoot when issue arises Good knowledge on Payroll schemas and rules to analyse the payroll results Good understanding of all the SAP Time Management Reports – this includes reports to generate Absence Quotas, Time Evaluation report, Quota Inconsistencies and etc Good understanding of Standard SAP Time Management integration with SAP Payroll – Passing Time wage types to Payroll and its implications on the Salary Payment Hands on experience or at least good understanding of SAP Time Management ESS/ MSS leave configuration, which includes Employee Leave Application, Leave Approvals and Team calendarBasic understanding of SAP Workflows and impact on Leave Management ModuleBasic understanding of the major BADI's/ User exits available with respect to SAP Time Management and interact with the development team to trouble shoot issuesGood understanding of all the Statutory Singapore specific Leaves with Policy (Child care leave, Maternity Leave, Paternity Leave, Shared Parental Leave)Good understanding of all the Statutory payroll reports like CPF, IRAS and etc Good understanding to HCI integrationAble to do all admin functions related to Employee Central, Recruitment, Performance & Goals, LearningWe regret that only shortlisted candidates will be notified.
Skills
Roles & ResponsibilitiesCollaborating with partners from both the academia and the industry to lead and/or conduct innovative research on, but not limited to the following topics:Providing intelligent solutions for urban transportation related topicsDevelopment of sophisticated algorithms to solve complex optimization problemsDevelopment of Simulation and Optimization PlatformScheduling and planning of Vehicles or Autonomous vehiclesInvestigating advanced automation technology (for warehouse, manufacturing, maritime system…etc.)Warehouse Layout design and Capacity analysisDeveloping Real Time Read more
decision supporting toolboxContribute to academic research in the relevant domains, and publish high-tier journal papers and conference papersLead student projects and industrial projects with implementable outcomesRespond to the deliverables of research and industrial projectsRequirementsRequirementsA PhD degree or to be graduated with PhD degree in Industrial Engineering, Computer Science, Operations Research, Statistics and Mathematics, or in other relevant science and engineering disciplines.Outstanding data analytics, mathematical, and computer modelling skillsOutstanding academic/publication recordsProficient in communication and academic writingSelf-driven and strong team spiritPreferred SkillsGood knowledge on the following subjects:Land/Maritime and Port Logistics and Transportation, Supply Chain Network, ManufacturingSimulation ModellingStatistical ModellingData Mining and AnalyticsOptimisation and Heuristics Algorithm DevelopmentC#/JAVA/Python/R/MySQL ProgrammingMachine LearningHigh-tier journal publication potential
Skills

Roles & ResponsibilitiesFrom start and pre-production through the final touches, media Producers are integral components to managing operations within media projects. The job comes with a large amount of responsibility and in fields such as broadcasting, film, television, and even commercials.He/She conceptualises, plans and coordinates the creation of a programme. He/She reviews, mixes and edits the recordings. In addition to the creative and technical sides, he/she performs management Read more
activities such as budgeting, scheduling, planning and marketing.Requirements- Monitor the post-production process which includes working with artiste and editors- oversees all aspects of video production on a film program.- take more of an executive role, in that they conceive new programs and pitch them to the television networks.- Plan and schedule the studio recording sessions.- Promote and publicise creative work.
Skills