Sign in or register for a JobTech account.
Jobs that require

scrum/agile

skill

Job Duties & Responsibilities
Develop and enhance iWork, an in-house developed web application for Product Control and Market Risk Control functions
Key Role in iWork's Tech Transformation journey, to own and drives re-platform migration projects
Work with users and onshore/offshore team to analyse requirements and propose technology solutions and able to prioritize work load, multi task and react quickly to meet business expectations
Practice End-to-End Agile development methodologies, complying with internal DevSecOps delivery process and standards
Work with various business/technologies partners to ensure successful solution delivery
Provide second-level application support & internal sharing
Required Experience
4-8 years of working experience in developing and delivering application software
Proficient in modern web development with Spring Framework and Microservice architecture
Experienced developer in Full-Stack Java Application development and distribution
Hands-on experience in various data stores include Oracle, MariaDB, Hadoop, MongoDB
Proven hands-on experience to work in DevSecOps and TDD environment, with tools such as JIRA/Jenkins.
Hands-on experience on Linux scripting
Education / Skills
A Bachelor's degree in Computer Science (or equivalent experience)
4-8 years of development and delivery experience
Proven strong experience in Core Java, JavaScript, spring framework, Oracle, MariaDB, Hadoop, MongoDB, Linux scripting, Junit test case development
Deep understanding on microservice, CIRA, DevSecOps, Agile
Experience handling application with big data is preferred
Experience in Cloud Migration or Re-Platform projects is preferred
Skills

To be successful, the incumbent will have 6 to 8 years of relevant experience, and will need to have good knowledge of Corporate Treasury processes, good understanding of Funds Transfer Pricing (FTP) and Rates sourcing process. Candidates with added advantage have knowledge of working with Rates provider (Reuters, Bloomberg etc.). The application in question is live, and requires this person to continue to evolve the application to maturity.
Degree in Banking, Computer Science or Engineering-related field with at least 6 - 8 years' relevant experience in project management and business analysis in financial services industry
Strong functional analysis skills with the ability to elicit business requirements,
Ability to prepare scope and user requirements documents, functional documentation, prepares test scripts, and coordinate UAT.
Solid Excel, data analysis, and SQL skills.
Extensive experience working with Technology team is a must
Good knowledge of banking products, general ledger, finance processes
Strong presentation, analytical and problem solving skills
Excellent written and communication skills
Delivery focused and results oriented
Attention to details and highly organized and able to work under pressure in a time-critical environment
Ability to work with complexity and ambiguity and use it to their advantage
Additional good skills to have:

Experience working with diverse stakeholders
Agile methodology
Skills

Act as development team lead to implement security solution / application, especially related to authentication, authorization, token, and identity management
Understand the system flows of the primary business processes, with a clear picture of the functionality map and the applications footprint of various applications across the map
Interface and coordinate tasks with internal and external technical resources. Collaborate to provision estimates, develop overall execution plan to perform system installation, customization, and integration
Convert design artefacts into actual deliverables
Provide quality assurance for all deliverables produced in the full life-cycle of delivery
Produce releases of software components with proper version control
Support proof-of-concept activities during assessment of new security solution/application paths
Provide guidance and support to developers within the team
Required Experience
At least 7-10 years of working experience on bank application development, and minimally 3 years as development team lead
Proven experience in design and development of APIs / microservices
Working knowledge of Web API, REST, XML, JSON, Security (such as OAuth, OpenID Connect)
Extensive experience in Java, JavaScript, Spring, Eclipse, JUnit, Open Source stacks and Linux (Scripting and Shell)
Experienced in DevOps and CI/CD
Knowledge in Identity and Access management domain, with practical experience with ForgeRock Product Stack (AM, IDM, DS, IG) is desired
Experience with 2FA security providers, such as VASCO, VKEY, and integration with HSM is preferable
Strong experience in agile methodologies and test-driven development
Experience with Cloud based Development is preferable
Knowledge on cryptographic algorithms is preferable
An excellent team player as well as an individual contributor with good communication and interpersonal skills
Good communication skills in English
Skills
The job of an academic is challenging and meaningful. Not only will he/she have both the knowledge and working experience, he/she must also possess a passion for working with youths, nurturing them and moulding their characters. There will be opportunities to develop the curriculum, introduce new courses as well as be involved in consultancy and other applied research projects. Administrative work related to teaching and School/Institutional strategic initiatives Read more
will be an important part of the job.The successful candidates will be expected to be resourceful and innovative with initiative and good communication skills. We are looking for experienced game designer/game artist and animator, with the passion to teach and mould the next generation of game designer, level designer, producer or project manager in Singapore.Responsibilities:-Conduct lessons and develop teaching materials for young and adult learnersInspire, facilitate and guide students through different learning pedagogies and activitiesSupervise students' game related assignments/projects and provide pastoral careCoordinate and supervise in-house/industry projectsAssist in the management and delivery of training programmes, e.g. enrichment programme for secondary school students or continue education programme for adult learnersProvide administrative support in the running of the diploma courses and general school operationsGeneral Requirements:-3 - 5 years' relevant work experience in game production with project management skillStrong understanding of 2D and 3D video game development and production pipelinePossessing working knowledge in games design/production, agile scrum project management framework and understanding of serious games and immersive media e.g. virtual, augmented or mixed reality applications or UI/UX design would have an added advantageExcellent verbal and written communication skillsSelf-driven, independent and possess readiness to work as a teamProficient in the use of commercial game engines like Unity and Unreal for rapid prototyping would be desirablePrior teaching experience would be a plusAdditional Requirements (Lecturer - Game Designer):-Able to create game prototypes or proof of concept using paper or digital meansFamiliar with game research methods, analysis, documentation and/or narrative writingKnowledge in traditional game making (card and board game)Relevant qualification(s) in games design and development is preferredAdditional Requirements (Lecturer - Game Artist):- Proficient in the use of digital content creation tools (3DS Max, Photoshop, ZBrush and/or Substance Painter)Familiar with game production requirements for various development platforms would be desirable e.g. PC, iOS, Android, web, consoleRelevant qualification(s) in either games design, art and animation field is preferredClosing Date: 9 April 2019If you are shortlisted for the position(s), you should hear from us within 30 days of the closing date of the advertisement.
Skills

You will be part of the project team to take on the exciting and challenging role of delivering best-practice frontend software for a large-scale commercial website. Your role as a technical lead would be to provide technical leadership to a delivery team in all aspects of technology (architecture, best practices, functionality specifications, development process, etc.), collaborating with a multidisciplinary team (design, UX, PM, brand management) to deliver the Read more
best possible solutions, as well as to interface with technical and non-technical client stakeholders. ResponsibilitiesChampion software design and architecture best practices and provide guidance to developers in technical design and strategy. Communicate directly with clients, and collaborate with Digital and User-Experience Designers to execute projects/ requirements in line with client expectations. Work with Scrum Master/Project Manager to plan delivery deadlines and overall pipeline of technology work. Writes functional specifications to the level of detail required to ensure the successful delivery of working software. Represent the development team in internal and external meetings. Use your knowledge of server-side technology to architect solutions that meet business (i.e. backend integration approach and integration requirements). Utilise new web development technologies to find creative solutions for web. Lead by example and involve in hands-on application development and deployment when needed. Job SpecificationsEducation/ProfessionalMinimum Diploma in Computer Science, Computer or Electronics Engineering, Information Technology or related disciplines.Knowledge and Experiences RequiredSolid experience as a software developer for Web applications (HTML, JS, CSS) and a good understanding of backend integration approaches. Has experience working in a digital agency. At least 3 years' experience managing and leading a tech team. At least 3 years' experience working directly with clients (technical and non-technical). Possesses good knowledge of source control and application lifecycle tools (Git, Jira, Confluence, etc.). Has a passion for building web applications with complex business rules. Has experience with Agile Methodologies. Scrum experience will be an advantage. Possesses knowledge of Progressive Web Apps and AMPs. Deploy Automation experience will be an advantage. Experience working on an API-first website/ application and building Progressive Web Apps and AMPs is an advantage.Skills RequiredStrong architecture and programming skills (i.e. HTML5, SASS, Responsive Design, cross-browser development, templating engines [e.g. pug, handlebars], WCAG standards, OWASP standards). An expert in modern front-end technology, frameworks and libraries. Excellent commercial skills. Excellent presentation skills.Proficient in Microsoft Office.
Skills

Roles & Responsibilities- Assist project delivery/development manager for planning, developing, tracking, implementing Microsoft Dynamics CRM application- Will be involved in assisting in project tracking and controlling of application development phases and activities in compliance to IT Application policies, standards and procedures- Lead team in functional requirements gathering, application technical design/implementation, interface development, security review and support- Assist in managing business users, vendor and interface application team to ensure Read more
successful delivery of projects- Collaborate with cross-functional interface teams- Prepare, review and ensure application features & functionalities adhere to business requirement and quality, including reliability, security and performance- Prepare and maintain documentation which will include but is not limited to SOPs and System Architecture Guides and Diagrams adhering to organizational templates, policies, and standards- Work with Test managing to formulate comprehensive system test strategy, test plan & test cases to align with project scope, quality requirements and targets.- Manage release Change Management. Ensure changes are completed according to the project and/or release schedule.- Assist to formulate implementation and deployment plan for system cutover.Requirements- A Bachelor in Computer Science, Computer Engineering, Information Systems or any related field with strong education in web technologies.- Experience with Dynamics 365 Customization and Configuration- Experience in designing and implementing integration with .Net C#, MQ and Batch file- Experience with a variety of source control and development tools- Experience with Scrum or similar agile development.- Solid experience in functional requirement management and end to end requirement analysis.- Solid experience in business process modeling and functional design.- Solid experience in object oriented design techniques, UML and object modeling- Excellent analytical skills (critical thinking, problem solving, and decision-making skills) with a history of driving the development of large software components.- A passion for learning and the willingness to solve problems.Licence No: 12C6060
Skills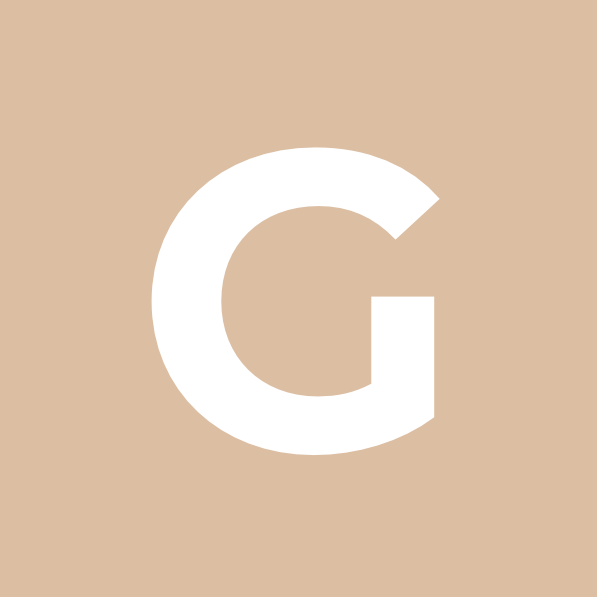 Glittering Boost Digital is a digital entertainment company. We believe that delivering best in class entertainment through innovative products built upon careful UX research, finely crafted code and highly scalable infrastructure will change the way consumer see entertainment. We love everything digital akin to the movie "Ready Player One", we believe that is what entertainment should be right now.We're looking for a Lead Designer (UI/UX) to join GBD! Read more
Working from our Singapore Office, you will play a key role in building and shaping the entertainment of tomorrow. What You Will DoEvaluate existing sites for persuasiveness, emotional design, and conversion; assess properties for usefulness, usability, visual design, content, and branding. Develop style guides and later design system(s) grounded in principles of modularity, extensibility and reusability. Design and establish key aspects of proposed experience and articulate how it reconciles with both business and user needs. Lead user testing/research sessions to identify and document meaningful patterns. Combine the user research with stakeholder interviews, to understand key success factors for projects. Lead development and refinement of personas/segmentations based on research findings and integrating them within the UX strategy and design. Provide recommendations to the client / internal team based on research findings Be great at storyboarding and visualizing concepts Excellent communications and presentation skill Create prototypes using tools such as Sketch, Invision, Principle, and other prototyping tools. Excellent layout, graphic design, branding, and illustration skills Ability to offer and accept consistent critique of design work Be part of every whole product lifecycle. Dream, Build, Run and Iterate.What We Are Looking For4+ years of experience in visual design in web and mobile application Proven experience delivering concepts, personas, user journeys, storyboards, user flows, wireframes, prototypes, etc Experience in designing for web and mobile application especially in area of e-commerce or backoffice Experience in creating high fidelity prototypes Familiar with Agile Methodology Must be able to communicate in basic Mandarin due to close collaboration with Mandarin speaking counterpart in TaiwanWhat We OfferCompetitive compensation tied to contribution, not experience or career path Grow with us as management or technology contributor Coaching our junior and peers is part of our DNA 13 Month Salary Up to 6 months performance bonus Flexi-Benefits No dress code Flexible working hour Top of the line Laptop (Windows/Mac) with dual monitor Weekly team lunch Monthly off-site team activities
Skills Roles & Responsibilities*Ensure the business and technical architecture of the delivered solution matches customer technical and functional requirements, and commits to Customer Success (realization of business benefit)*Design Business Process Management (BPM) and Business Rules Engines (BRE) applications using PegaSystems Pega Rules Process Commander (PRPC 7.x).*Deployment and integration testing of developed components in Development and Test environments.*Actively participate in the requirements design and build phases, delivering high quality deliverables Read more
to ensure delivery of solutions within the structured timeframe.*Support QA (resolve issues and release fixes) UAT and production support when required.*Having experience in banking domain.Requirements*Minimum 6 years of application development with 5+ years' development experience in Pega Rules Process Commander (PRPC)*Hands on experience in Pega 7.x required*Experience working in an agile (SCRUM/Pega Smart BPM) software development project lifecycle*In depth knowledge class structure, data model and Pega architectural design.*Good exposure to web-services technologies like SOAP/ REST*Experience with IBM DB2.*Strong Verbal and written communication skills*Certified PEGA Senior System Architect (SSA).
Skills

Roles & ResponsibilitiesYour new companyA German MNC specialising in electrical appliances and IT products and services is looking for a Linux Test Architect on a 12-month contract with the potential to convert to a permanent position based in Singapore.Your new roleThe company is rolling out an open-source enterprise solution. As the Test Architect, you will be required to:Work closely with in-house Linux developers to improve the quality of Read more
the softwareDevelop test strategies, test plans and test casesTest the quality of the software by identifying its vulnerability, existing and potential bugs and provide sound reports for improvementProactively provide suggestions to potential areas of automationWhat you will get in returnIn return for your dedication and skillset, you will receive an invaluable opportunity to be part of a global project within a well-establish German MNC and a highly talented and dynamic team. In addition, you will receive an attractive remuneration and on the job training where necessary.What you need to do nowIf you're interested in this role, click 'apply now' to forward an up-to-date copy of your CV, or call us now. If this job isn't quite right for you but you are looking for a new position, please contact us for a confidential discussion on your career, contact Benita Lim on [Click Here to Email Your Resume]EA Reg Number: R1879188EA License Number: 07C3924Company Registration No: 200609504DRequirementsWhat you need to succeedYou should have experience testing on Linux and ideally good knowledge of Python. Ideally, you will take with you expertise in:Experience with manual testing and breaking a software in order to identify bugsExperience providing suggestions to automate certain tasksWriting test plans and casesGood reportingIdeally 3-5 years of experience as a tester on LinuxExperience in the following is advantageous but not a requirement:Junit, Mocka, Selenium frameworksPython, Bash, Perl or Ruby scripting languagesUbuntu knowledgeJenkinsSCRUM
Skills Position- IOS Developer-Native Salary: Open for DiscussionLocation- Singapore Job Requirements :Hands on and good technical knowledge iniOS native app development – Mandatory Prior experience with SCRUM/Agile methodologies with enterprise-level application development projects. Experience with offline storage, threading, and performance tuning in mobile AppsMandatory Mobile Design patterns/ UI guidelines, best practices such as iOS UI design principles Mandatory Proficient in code versioning tools such as Git etc - Mandatory Read more
App Integration experience for iOS apps with multiple SDKs like Google Analytics, Google Maps, Facebook, and other third-party SDKs. - Additional / Preferred Experience in development and maintenance of Apple Push Notification middleware for iOS - Additional / Preferred Experience in handling full app deployment cycle (review submission, upload, filing an appeal on rejection) for both Google Play store. Banking domain Knowledge – Additional / Preferred.Interested candidates, please send over your resume to [Click Here to Email Your Resume] or call at 65-67087429 Ext: 211 for a confidential discussion.
Skills