Sign in or register for a JobTech account.
Jobs that require

scrum/agile

skill
Lead one or more project teams to enable the client to realize business value from the latest technologies
Build and sustain trusted advisor-client relationship with clients, and shape our clients' business/ IT agenda
Grow Accenture TC business, develop market-leading capabilities and provide thought leadership in technology consulting services
Mentor practice team members and lead practice growth initiatives
Requirements
Master Degree in Business Administration
More than 10 years of relevant technology consulting experience.
Experience of driving large scale digital transformations.
Industry agnostic experience on platform advisory.
Experience with SAP or Oracle Platforms.
Experience of one or more of emerging technologies/ methodologies - Agile, DevOps, Artificial Intelligence,
Automation, Blockchain, Cloud, Data/ Analytics and Security and IoT
Analytical and problem-solving skills
Stakeholder management and relationship building skills
Exceptional written and verbal communication skills
Program/ project management skills
Willing to relocate
Interested candidates who wish to apply for above position, please send us your updated resume to jeffn@gemini.sg We regret only shortlisted candidates will be notified.
EA 12C5083
Skills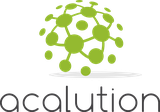 Wine.Delivery is a promising e-commerce startup and a trademark of Acalution Pte. Ltd.. It is a first class fully automated online marketplace for wine and spirits. We serve the Singapore wine market with a wide variety of wine and an outstanding online shopping experience. All wines are delivered directly to the customer's doorstep with utmost care through dedicated drivers in a fully professional manner at the perfect storage temperature.
We are looking for a self-motivated and experienced candidate with software engineering background to join our agile team!
Your Role:
• Design, develop, test, deploy, maintain and improve Wine.Delivery e-commerce site
• Design, develop, test, deploy, maintain and improve REST API for Wine.Delivery mobile app
• Work with Project Lead/ Manager to propose technical solution
• Actively participate in Scrum ceremonies
Requirements
• At least 3 years of experience in PHP and MySQL
• Proficient in Web technology stack (JavaScript, jQuery, CSS, HTML) and Magento
• Candidates with knowledge in Git source control, Payment Gateway integration, Elastic Search and Containerization Technology (eg. Docker) will be preferred
• Experience in AWS and React is a plus
• Fast learner, self-motivated, team player and detail-oriented
Why join us?
Acalution is a great opportunity for you to realise your potential. As the business grows, we are acutely aware that our people are the backbone of the company and hence are dedicated to rewarding contribution, diversity, excellence and commitment.
If finding solutions to complex problems, learning continuously, and driving change excites you, then let's have a chat. We are saying it's going to be worth it.
Skills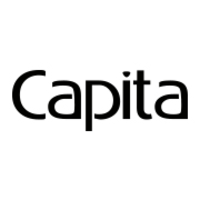 As the CIO, you will lead the design, implementation and evaluation of the core platform and oversee its development. You will be expected to meet with key stakeholders including partners to help translate system and platform integration requirements into actionable items for the development team. You are to ensure that technologies are used efficiently, profitably and securely. This role reports to the CEO.
Therefore, coming from a mid-large sized organisation and working as a Head of Development, Chief Information Officer or Head of IT position previously would be advantageous. Aside from technical responsibilities, the CIO's responsibilities will also include implementing and managing the company's relationships with 3rd party suppliers, external creative agencies and vendors.
Responsibilities
Overseeing IT Policy, Process Flow, KPI, Team Structure and Vision Development
Team leader and owner of the overall design and architecture of the core platform.
Drive the vision and overall strategy of the Marketplace, AI and Microservice platform
Full Software Development Life Cycle (SDLC) including roadmap planning, requirement
specification, systems design and integration.
Manage a team of geographically dispersed in-house and outsourced developers.
Technical Strategy - creating and maintaining the company's strategy in line with stakeholder needs and in keeping with current best practice
Be effective in growing this team up to 60+ FTE's over the next 20 months
Work with internal and external partners to integrate systems.
Ensure data security and system uptime.
Reporting directly to the CEO, produce monthly / quarterly reporting for both clients and the
management team
Manage relationships with partners/vendors, customers and internal stakeholders
Champion the company and its products at speaker events and conferences
Requirements
Bachelors or higher degree in Computer Engineering, Supply Chain or MBA
At least 12 years of solid technology, team management and architecture experience 5+ years
Java/J2EE programming experience
5+ years relevant experience as a Technology Lead/Architect
New Product developing experience in Supply Chain or Ecommerce industry
Strong understanding in object-oriented concepts, design patterns, and algorithms
Domain knowledge of Data Analysis, AI, Machine Learning, Smart Cities, C2/C4i, Telematics/M2M, IoT, Environmental Monitoring solutions
Familiarity with Scrum / Agile development frameworks
Expertise troubleshooting data quality issues, analysing data requirements, and utilizing big data systems.
Ability to demonstrate strong collaboration skills and strategic thinking
Experience working with geographically dispersed teams
Excellent cross-cultural verbal and written communication skills
Interested candidates, who wish to apply for the above position, please send us an updated copy of your resume to tech@capitasingapore.com

We regret to inform that only shortlisted candidates will be notified.
Skills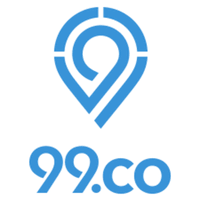 99.co is looking for an experienced Product Manager to join our diverse team of people who are passionate about taking the real estate industry properly into the age of technology through innovation and a desire to solve its multitude of challenges.

As a Product Manager, you will be responsible for plotting the course and future of our product, navigating your team through unchartered territory and unpredictable storms to reach new heights. Your work will constantly set new standards for the age-old industry and help thousands of buyers and renters find their dream home every year.

What you'll do:
Drive product direction and strategy.
Own the product roadmap, objectives and KPIs.
Define and execute go-to-market plans /strategies.
Conduct A/B tests and lead data analysis.
Understand user needs and behaviour.
Perform market research and competitive analysis.
Oversee product execution from inception to delivery.
What you have/are/will be:
Computer science or related technical background preferred but not required
Own a track record of building interesting internet and/or mobile products on web and mobile platforms
Experience leading a team, and know how to effectively implement team goals and deadlines
Able to speak in the vocabulary of GTD, Konmari method, agile, and design sprints
Technical depth that lets you understand and earn the respect of world-class engineers
A head for numbers and a strong quantitative background to support data-informed decision making
Able to respect and appreciate what good design(s) can do
Able to communicate well in all sorts of situations and provide clear and concise briefs
Exemplify what it means to be a team player — for both your team and the company
Entrepreneurial spirit and know how your work impacts the business and the industry, and have your way of conveying this to inspire others
Embrace change, and thrive in a fluid, fast-paced start-up environment
Detail-oriented or someone who reads everything and will paste an html peace character somewhere in your application ;)
Skills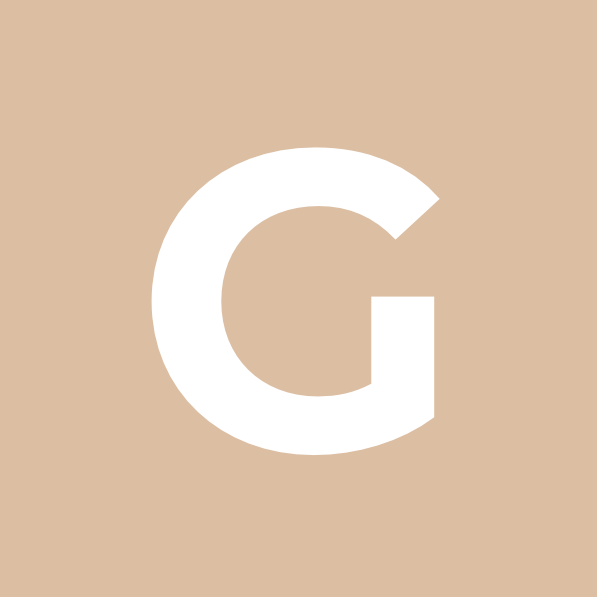 Main Missions: The Government R&D Mobile team is responsible for developing secure mobile apps for ID Verification & Commercial Biometrics solution which involves mobile, backend & secure elements which used by worldwide customer (Government Project) Participate in the development of SDK for mobile application which utilizing agile development methodologies Contribute to the improvement of existing technology platform/baseline and product evolution through prototyping and patent proposal. Working Read more
for prototype & demo which showcase in worldwide technology conference and seminar. Education: Bachelor's degree in Computer Science, Computer Engineering, related technical field or equivalent practical experience.  Experience Level: Ideally 5 years of work experience in mobile software development. Candidate with lesser experience but have strong hand-on experience in mobile application development will also be considered > Competences: ·  Proficiency in mobile application development for Android (Java) on relevant core platform technologies ·  Possess excellent programming skills and experience with native development (C/C++). ·  Strong knowledge on PKI, cryptographic and mobile app security. ·  Strong knowledge on unit testing and test automation ·  Experience with API design and mobile SDK development ·  Experience with mobile device hardware API (e.g. NFC, BLE, Biometric, Camera, Sensor, Secure Element, etc) ·  Experience with continuous integration and build automation ·  Strong interest in mobile application ecosystems ·  Able to demonstrate one or many of the following: open source project, coding competitions / hackathon, app publication or technical white paper. ·  Fluent in English & excellent technical writing skills ·  Motivated self-starter, independent, autonomous & fast learner ·  Logical, creative problem-solving skills and excellent analytical skills ·  Willing to travel occasionally and work with remote team.
Skills
Key Responsibilities Further development of in-house portfolio simulation application (new features & bug fixes) Preparation of user documentation and support of existing users Assist in international roll-out within the Allianz Group Analysis of investment strategies using the tool Key Requirements/Skills 1. Programming experience Expert level experience in C# development Development of user-facing Windows Apps and server-side code Development tools: Visual Studio 2017, .NET Framework and SVN Read more
Database development: SQL server or Oracle Development of web services: IIS, C# web services Performance optimization: profiling 2. Investment knowledge Competencies in financial modeling required: fixed income, equity and derivative asset classes and their valuation Prior experience designing portfolio simulation tools would be a plus Prior knowledge of libraries would be a plus, e.g. Quantlib, numerical libraries or linear/non-linear optimization Basic understanding of investment management, ideally with knowledge on portfolio construction and asset-liability management Basic understanding of investment accounting would be a plus 3. Communication & process knowledge Clear communicator and team player Comfortable presenting and discussing complex topics in simple terms Experience coding in a team Experience working in the asset management or investment industry SCRUM knowledge would be a plus
Skills Product Owner OnlinePajak is the largest provider of tax compliance solutions for the Indonesian market. It aims to help companies reduce their administrative burden through seamless tax management. Since its establishment in 2015, OnlinePajak has gained more than 500 thousand users and has collected more than 40 trillion Rupiah. Companies that have used OnlinePajak include Go-Jek, Telkomsel and Garuda Indonesia. As part of its international expansion, OnlinePajak is building an engineering Read more
team in Singapore. The Product Owner is responsible to develop products by: Working hand in hand with The Management to define the vision and strategy Maintaining and preparing quarterly review of The Team Objective Key Results (OKR) Animating the discovery phase of the product & building the user journey Research and analyze market, the users, and the roadmap for the product Maintaining the product backlog according to business value or ROI Assess value, develop cases, and prioritize stories, epics and themes to ensure work focuses on those with maximum value that are aligned with product strategy Lead the planning product release plans and set expectation for delivery of new functionalities Provide an active role in mitigating impediments impacting successful team completion of Release/Sprint Goals Keep abreast with Agile/Scrum best practices and new trends Requirements In-depth knowledge of Agile process and principles (Scrum, Kanban etc.) Proven at least 3 years work experience in product ownership  Proven track record of managing all aspects of a successful product throughout its lifecycle Proven ability to develop product and marketing & commercial strategies and effectively communicate recommendations to executive management Solid understanding of users, the marketplace, the competition and of future trends for the domain or type of system being developed Strong problem solving skills and willingness to roll up one's sleeves to get the job Skilled at working effectively with cross functional teams in a matrix organisation Solid technical background with understanding and/or hands-on experience in software development and web technologies Excellent written and verbal communication skills Bachelor Degree in Computer Science, Engineering or equivalent preferred
Skills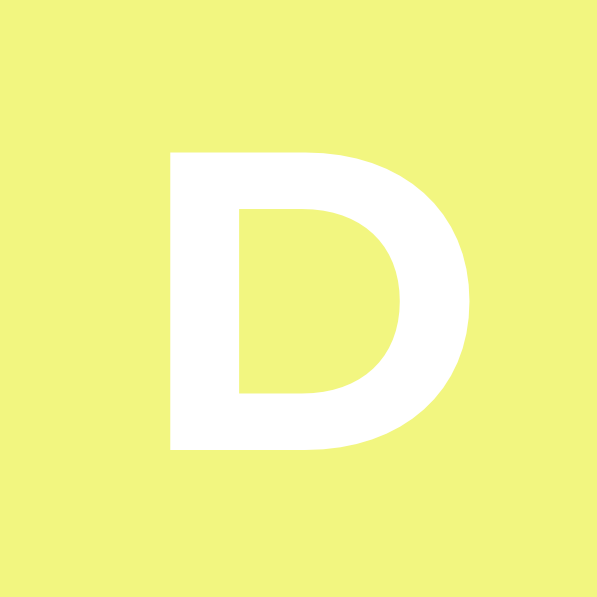 Roles & ResponsibilitiesAccountabilitiesDevelopment of the internal engineering productivity tools and environments.Design and implement for cloud deployments (Private and Public cloud);Be an innovative and hands-on DevOps capable of looking at both the technology and strategy around the platform.ResponsibilitiesProvide strong implementation for processes, automation, best practices, documentation.Development and operation of continuous integration and deployment pipelines.Ability to conduct research into software issues and products as requiredWorking with the latest tools and Read more
techniquesHands-on coding and mentoring, usually in a pair programming environmentWorking in highly collaborative teams and building quality environments.Ability to effectively prioritize and execute tasks in a high-pressure, fast paced, global environmentKnowledge in lots of different open source technologies and configurations.RequirementsAt least 6 years of experience as a Developer/ Development Lead.Excellent problem solving skillsExcellent communication skills in order to facilitate workshopsStrong knowledge and experience in Devops automation, containerisation and orchestration using tools such as Mesos Chef, Ansible, Docker, Jenkins, SonarQube Kubernetes etc.3 to 4 years of development and delivery experience with Java, Spring, Spring boot etcExperience with highly scalable distributed systemsHands on in depth experience in some of the following technologies:Jenkins/Maven/Git/SonarQube/Fortify/Confluence/Jira/ArtifactoryCloud Foundry, OpenShift or other PaaS technologies.Public clouds such as AWS, Google Cloud or Azure.Dockers, Garden, Kubernetes, Mesos.Strong understanding of Linux.Familiarity with relational databases, preferably MySQL, MariaDB, PostgreSQL.Experience working with, or an interest in Agile Methodologies, such as Extreme Programming (XP) and ScrumKnowledge of software best practices, like Test-Driven Development (TDD).
Skills

Roles & ResponsibilitiesSingapore, SingaporeThoughtWorks Singapore is looking for talented engineers passionate about building large scale data processing systems to help manage the ever-growing information needs of our clients.You will be responsible for -Creating complex data processing pipelines, as part of diverse, high energy teamsDesigning scalable implementations of the modelsHands-on programming based on TDD, usually in a pair programming environmentDeploying data pipelines in production based on Continuous Delivery practicesAdvising Read more
clients on the usage of different distributed storage and computing technologies from the plethora of options available in the ecosystemRequirementsIdeally, you should have -5+ years of experience building and deploying large scale data processing pipelines in a production environmentProduction-level hands-on experience working on HDFS, Java MapReduce, Hive, Apache Spark, Oozie etc.Solid understanding of YARN, Mesos, MPP Databases, SQL-on-Hadoop solutions like Impala etc.Experience working with, or an interest in Agile Methodologies, such as Extreme Programming (XP) and ScrumKnowledge of software best practices, like Test-Driven Development (TDD) and Continuous Integration (CI)Strong communication and client-facing skills with the ability to work in a consulting environment is essentialSenior developers (7+ years) are expected to be the Architect for small and large enterprise projects. On larger projects, you are expected to work closely with the fellow architects to come up with the architecture and take it further.Desire to contribute to the wider technical community through collaboration, coaching, and mentoring of other technologistsIf you relish the idea of being part of a community that extends beyond the work we do for our customers, you may find ThoughtWorks is the right place for you. If you share our passion for technology and want to help change the world with software, we want to hear from you! To apply, please submit your CV and tell us why you want to join ThoughtWorks. We will ask you to write code as part of your interview process, so be prepared! Our recruiters will be in touch.
Skills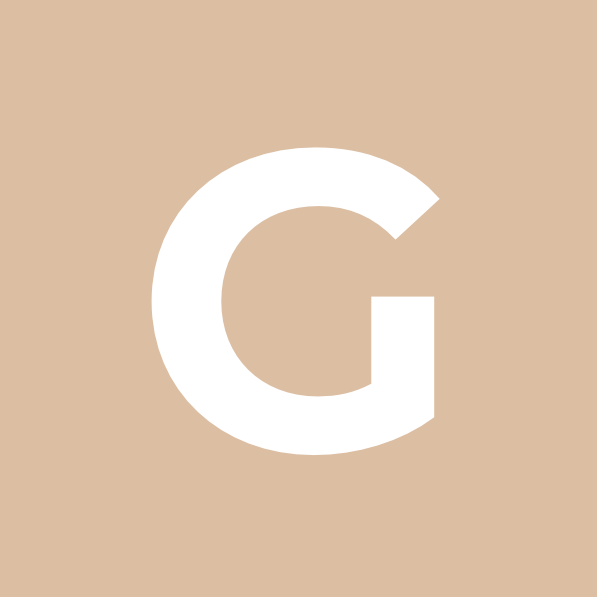 Job Description Working Location : North-EastWorking hours: Mon- FriSalary: SGD 4,000 - SGD 7,000Responsibilities Work closely with a team of Software developers regarding test procedures and result to resolve problemsParticipate in Software feature design, review prepare and publish test reports for Software releases, both minor and major releasesExperience/Knowledge with design, implement tests using scripting languages and other tools used in manual test environmentRequirementsMinimum Diploma/Degree in Computer ScienceMinimum 5 Read more
years working experiences as a QA EngineerMinimum 2 years' experience leading a team, with team size more than 3 membersExperience with VB.NET is a MUST and other langauges like .NET, C#Knowledge of scrum and Agile is an advantageInterested candidates who wish to apply for the above position, please send us your updated resume to (Hidden Text) We regret only shortlisted candidates will be notifiedEA 12C5083
Skills