Sign in or register for a JobTech account.
Jobs that require

sdk

skill

The candidate would need to:Participate in new project developments and be part of the developer team for AXS products including m-Station Involved in Software framework design, optimisation and full SDLC flow – from Conceptualisation to delivery/post-launch support phase Understand and evaluate new industry trends in mobile technologies (Android & iOS), and to implement them into our applicationsThe preferred candidate would:Possess a Diploma or Degree in Computer Engineering / Read more
Computer Science / Information Technology or any other related fields Have 6 - 12 months' experience in building mobile applications Possess knowledge and experience in Mobile Application development for iOS & Android modern SDK as well as web technologies (PHP / HTML / CSS / AJAX / XML) will be an added advantage Preferably have good working knowledge of C / C++ / C# / Java or other Object-oriented programmingIf you think you are a great fit for the role, please send us your CV either in Microsoft Word or PDF format via the 'Apply Now' button. We look forward to hear from you.
Skills

Roles & ResponsibilitiesWhat you will do:Realise design and wireframes into high quality codeDesign, build and maintain high-performance, reusable and reliable Java codeEnsure the best possible performance, quality and responsiveness of the application Identify and correct bottlenecks and bugsMaintain code quality, organisation and automatisationRequirementsWhat we are looking for:3-5 years of relevant experienceStrong knowledge of Android SDK, different versions of Android, and how to deal with different screen sizesFamiliarity with Read more
RESTful APIs and web technologies to connect Android applications to back-end servicesStrong knowledge of Android UI design principles, patterns, and best practices such as material designExperience with offline storage, threading, and performance tuningAbility to design applications around natural user interfaces, such as "touch", "swipe" and "long presses"Familiarity with the use of additional sensors, such as gyroscopes and accelerometersKnowledge of the open-source Android ecosystem and the libraries available for common tasksAbility to understand business requirements and translate them into technical requirementsFamiliarity with cloud message APIs and push notificationsA knack for benchmarking and optimisationProficient understanding of code versioning tools, such as GitFamiliarity with continuous integration Well verse in Retrofit, Realm, RxJava, ButterKnife, Dagger2 and other libraries
Skills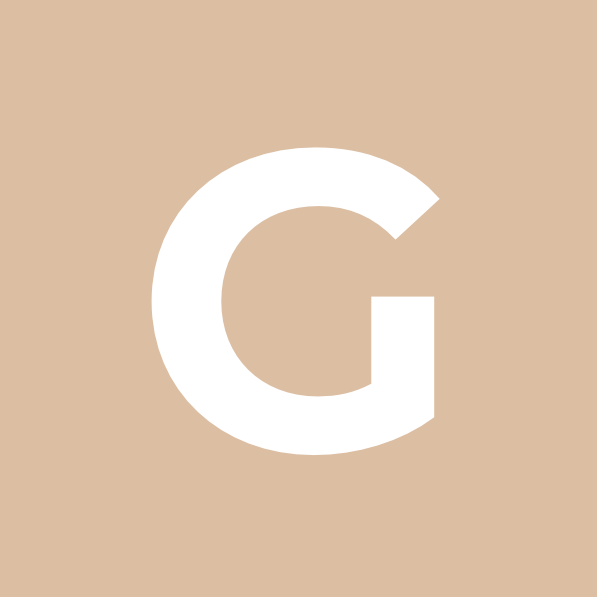 Roles & ResponsibilitiesJob Summary: Role: Dynamics CRM Developer in Singapore Start: ASAP Duration: 4-6 Months Location: SingaporeRequirementsOne of our clients is looking for a Dynamics CRM Developer, who is/are able to fulfill the following requirements:Requirements: - 3-7 Years of Experience - With atleast 3+ years of MS CRM development experience - Proven hands-on working experience in MS Dynamics CRM development - Tertiary Qualification in IT / Computer Science Read more
/ related discipline. - Experienced in atleast 2 MS CRM versions e.g Dynamics 365 Online/On-Premise, 2016, 2015, 2013 - Scrum experience - Certified MS Dynamics CRM professional - Good to have Skills:-> Experience in analysis, configuration, customization-MS Dynamics CRM development-> Develop using CRM SDK-> Configuration, Customization of Forms, views, dashboards, reports, business workflows, business processes, plugins, custom actions etc.-> CRM administration experience including user, security, hierarchies, roles etc.-> Web APIs - REST, SOAP-> SSRS reports-> CRM Integration knowledge, experience with external systems-> Experience in MS Dynamics CRM development-> Techno-Functional Knowledge is not mandatory but an added advantage-> Experienced in Agile methodologiesRoles and Responsibilities: - Client engagement - Design activitiesPlease send your application to [Click Here to Email Your Resume] with (JOB_000545) in Subject line and highlighting:- Your relevant experience - Current/expected salary - Availability information - A latest MS-WORD Resume**We regret that only short-listed applicants will be contacted.**GECO Asia values the data privacy rights of our customers, associates, partners and prospective applicants. We have a privacy policy that governs our collection and use of personal data in place. In conjunction with the new PDPA act in Singapore, we have updated our Privacy Policy and Terms of Use to better clarify our collection and use of your personal information. The same can be found here (https://www.geco.asia/about/privacy-policy)Note: GECO Asia is a German IT Services company and provides specialist IT resources on project and permanent basis. We operate under a Comprehensive Licence offered by MOM Singapore. [GECO Asia Pte Ltd, Licence No. 07C4453] [2 Venture Drive, #10-18, Vision Exchange, Singapore 608526]
Skills Android Developer - Contract (Up to 5K/6months) Working Hour: Monday to Friday 8.30am to 5.30pm Working Location: Monday to Friday Responsibilities:Translating designs and wireframes into high-quality code Design, build, and maintain high performance, reusable, and reliable Java code with smooth UI Leverage native APIs for deep integrations Diagnose and fix bugs and performance bottlenecks for performance. Identify and correct bottlenecks and fix bugs Maintain code and write automated Read more
tests to ensure the product is of the highest quality. Design and develop mapping toolsRequirements:Min 2 year of relevant android application development experience Strong knowledge of Android SDK, different versions of Android, and how to deal with different screen sizes Strong knowledge of Android UI design principles, patterns, and best practices Experience with offline storage, threading, and performance tuning Ability to design applications around natural user interfaces, such as "touch" Familiarity with RESTful APIs to connect Android applications to back-end services Knowledge of modern authorization mechanisms, such as JSON Web Token Knowledge of JavaScript, including DOM manipulation and the JavaScript object model with a good knowledge of HTML and CSSIf you are excited by the above opportunity and challenges and enjoy making things happen, do apply now! OR Email your resume to: [Click Here to Email Your Resume] Wyman Low Recruitment Consultant Low Yong Wei (Wyman) - R1550983 ScienTec Consulting Pte Ltd - 11C5781
Skills Roles & ResponsibilitiesWork with the senior Functional Consultant and clienteles to analyze their business and operation requirements,Prepare and participate in requirement study and documentation,Assist in mapping the requirements into SAP B1 Processes and solutions design,Testing the program with Application Consultant,Requirements Programing skills in VB.Net / C# programming, Crystal Report, MS SQL Server, and SAP B1 SDK, Skilled in web service API Integration, (SOAP or RESTFUL), Experienced in Web Read more
development (ASP.net or HTML5), will be a plus, Attend and acticely participate in continuous skill upgrade / training provided by Afon and SAP, Possess a Diploma / Degree in IT, About 2 years of relevant working experience
Skills
Roles & ResponsibilitiesThis project requires intensive and extensive programming and computing, as well as integration with hardware sensors. The expertise and job scope of the research fellows are as follows.Have expertise in computer vision, object tracking and recognition, and augmented reality (AR). He/she will be responsible for developing viewing, AR user interfaces and AR applications in ubiquitous computing and AR environments.Have expertise in natural human-computer interaction and sensors Read more
programming. He/she will lead the efforts for developing the natural interaction devices and studying multimodal interaction.Have expertise in networking, embedded systems and distributed computing, as well as sensors technologies. He/she will provide support in developing the sensors and objects that are embedded in the environment, and make sure that the QoS of these systems are good. He/she will also have significant responsibility in the design of the smart object architecture.RequirementsApplicant for Research Fellow position should possess a PhD in Mechanical Engineering. PhD candidate submitting thesis can apply and research experience as PhD candidate can be considered. Knowledge and skills in Matlab, Solidworks, Unity3D, OpenCV, OpenGL, ARToolkit, Vuforia SDK, Java, C++, C#.
Skills Excellent career development opportunities Attractive financial rewardsThe Employer Our client is Asia's leading media organisation, engaging minds and enriching lives across multiple languages and platforms.The company's core business is publishing of newspapers, magazines and books in both print and digital editions. It also owns other digital products, online classifieds, radio stations and outdoor media. The Job Our client is looking for a passionate mobile developer to develop user Read more
friendly Android apps. Besides helping to develop test plans & cases, prepare technical & functional documents according to the adopted methodology, you will also provide post-implementation maintenance and support. In this role, you will also:Design and build a highly interactive, user-friendly Android application Perform entire software development (mobile application) lifecycle, from conceptualisation, design, development, testing, deployment, maintenance and support Collaborate with cross-functional teams to define, design, and ship new features Optimise mobile app performance Keep up-to-date with latest technologies, best practices and industry trendsThe ProfileYou have a degree in Computer Science or Engineering and at least 2 years experience in native Android mobile application development using Android Studio. You have a solid understanding of Android SDK and Java You have experience with web service integration (JSON, XML, SOAP) Strong in Object Oriented Programming design & skills Familiarity with continuous integration, code deployment software, workflows and source management tools (Git) Experience with agile development (e.g. SCRUM, Lean Startup) Knowledge of full-stack development and cross-platform development (Android, web) will be an advantage You are able to work both independently as well as within a team You also possess good verbal and written communication skillsPlease apply for this role using the following link:https://snaphunt.com/jobs/75002621
Skills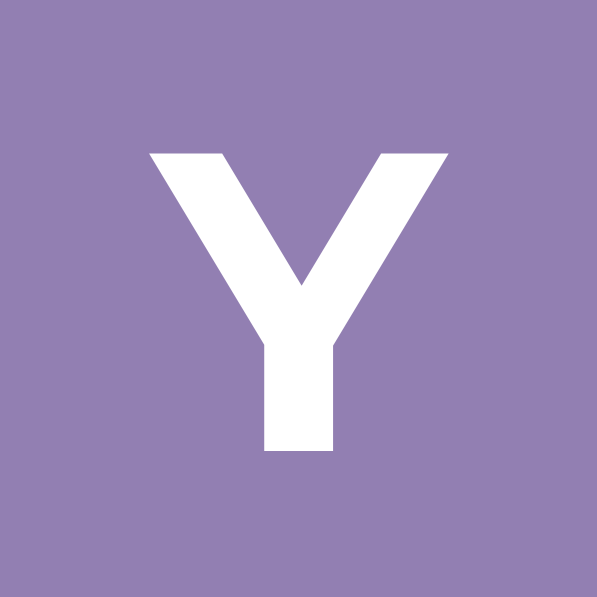 Roles & ResponsibilitiesResponsibilities:Full mobile application development cycle, from concept and design stage to development, testing, deployment and maintenance for iPhone mobile application.RequirementsRequirements:Experience in creating IOS mobile applicationExperience with IOS SDK, Object-C Frameworks and toolsExperience with Xcode IDE javaScript and SwiftAt lease 2 years of working experience
Skills Roles & Responsibilities• Application development of StarHub GO platform in iOS, Android and web platformsResponsibilities:• Application development and maintenance of new app releases in Play store and App store, including daily operations, new features development, test and release of apps, and customer support• Support internal and external stakeholders in various dependencies relating to existing and new change requests and software technical issues• Design, specify, develop, refine, and maintain Read more
the multi-screen multimedia content-based OTT client experiences on apps and devices including browsers, Android and iOS apps• Contribute and drive the technical engagements with vendors to evaluate, verify, test and accept end-to-end OTT platform solutions• Provide Tier 3 support on escalated customer issues• Perform standby duties on rotational basisRequirements• Bachelor's degree Engineering, Computer Science or equivalent• At least 2 year of hands-on experiences in software design development and testing• Experience in full development cycle of iOS, Android and Web applications, including deployment in Apple App Store and Google Play Store• Hands-on experiences with Objective-C, iOS/ Android SDK, Java, HTML/ CSS/ JavaScript, jQuery, Ajax, MS SQL and other web technologies such as ReactJS, AngularJS, Firebase• Proficiency in web server configurations, API integrations• Experiences in cloud technologies eg AWS, Google Cloud• Experiences in sanity/ regression testing, SAT/ UAT, good to have automated testing knowledge• Experiences in video streaming technologies eg OTT, DRM, HLS, MPEG DASH, CDN, CMS, HTML5, browsers, player integration, etc will be advantageous• System integration, project management, security and cryptography experiences will be advantageous*We regret that only shortlisted candidates will be notified.
Skills Roles & ResponsibilitiesCybrarian Ventures Pte Ltd (CVPL), incorporated in 2000, is a wholly owned company of the National Library Board (NLB) of Singapore. It was created to be the sole distributor of products and services of NLB. The Company plans to reach out to the library industry to exert thought leadership in library innovations, as well as provide assistance to libraries that wish to expand their services and Read more
grow their capabilities. It aims to provide productivity tools to reduce the cost of operations for clients, and to enable libraries to embrace digital technology to better serve users.The Job:We are looking for an experienced Application Consultant to provide development and technical support of the Digital Library Systems.Roles and Responsibilities:• The candidate will be responsible for ensuring that all company applications remain in good working order.• The candidate is expected to support new application systems when they become operational .• The candidate shall respond to production emergencies speedily. This includes bringing up the server (in a crash) or processes, fixing problems or finding workarounds.• The candidate should show the initiative to alert and troubleshoot issues together with other systems engineers, DBA and outsourced vendors.• Besides application support, the candidate will also be expected to make some code changes/ enhancements that arise from service requests.• The candidate will be expected to track and manage the project timelines and resources that he/she has been assigned to undertake.• The candidate must be prepared to understudy and undertake the development of new applications and to maintain all existing systems in CVPL.• The candidate will implement, support and maintain the company's IT devices (laptops, routers, printer etc), network, and systems.• The candidate is expected to support all initiatives of the company, such as training, workshops etc.• The candidate is expected to maintain good documentation.• The candidate should be able to work independently with minimum supervision.RequirementsJob Requirements:• The candidate must have a Degree in Computer Science or other equivalent degrees.• The candidate should have Microsoft Certification (MCTS/MCITP). Other certifications in networking, databases, and/or security will be advantageous.• The candidate must have strong knowledge of web technologies. The candidate must have experience in complete software development life cycle (SDLC) with minimum 8 years of industrial experience in application design, development and maintenance.• The candidate must have at least 6 years of industrial development experience in Microsoft .Net platform using ASP.Net and C# .Net and should have developed websites using .NET 3.5 and above.• The candidate must have at least 6 years of working experience with one or more of the following relational databases and be proficient in using MSSQL.• The candidate must have at least 6 years of experience in developing applications using Web Services in C# .NET. Must have experience in REST, SOAP, WSDL, XML and JSON.• The candidate must have at least 6 years of development experience in HTML, DHTML, CSS, JavaScript, JQuery and Ajax.• The candidate must have at least 3 years of development experience in JQuery mobile, Objective c, and xcode. Candidates with additional skills such as Java and Android SDK will have an advantage.• The candidate must have industrial experience in responsive web development.• The candidate should preferably have experience in project management, applications/ Storage/ Cloud installation, implementation of IT systems.• The candidate should preferably be familiar with Library domains and have worked on Library applicationsJob Reporting Location:278 Marine Parade Road, #B1-01, Singapore 449282Interested applicants, please email your detailed resume, stating your current and expected salary, date of availability and contact number to: [Click Here to Email Your Resume]CVPL Website: www.cvpl.com.sg
Skills