Sign in or register for a JobTech account.
Jobs that require

search engine optimization (seo)

skill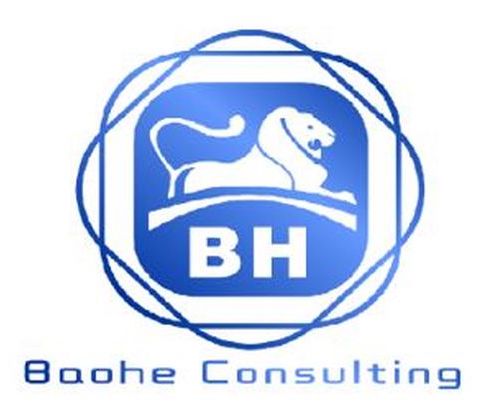 Job Responsibilities:
Manage end-to-end project life cycle from briefing, creative development to delivery for large marketing projects.
Serve as main point-of-contact on projects and marketing campaigns.
Identify roles and responsibilities within projects, develop and manage project timelines, detail workflow execution, ensure deliverable is on time and on target.
Prepare comprehensive project scopes (deliverables, schedules, budgets, resources, equipment, etc.).
Clearly communicate expectations and action items throughout the project life cycle for all contributors within Creative teams and Requesters.
Identify and articulate risks and concerns with management and stakeholders with solutions oriented mindset.
Lead project kick-off meetings with stakeholders and cross functional creative teams.
Think strategically about communication in order to negotiate project schedules, manage expectations, educate stakeholders and resolve issues.
Manage communication and scope of work for out of house creative support and vendors. Responsible for estimates, contracts, budget and legal approval.
Develop critical issues documents; update and change as needed, communicate changes to the team.
Ensure project status meetings happen regularly.
Prepare billing and forecast income.
Prepare functional specifications with project developers.
Provide Clients with all production schedules and critical milestones.
Mentor, coach and develop direct report(s) by creating individual development plans, providing on the job learning.
Meets with clients to understand goals, review audience insight, key messages and product/service differentiators to inform the development of customer-focused content.
Expertly writes content specific to all channels and manages the content review process.
Works closely and brainstorms with project teams to develop creative elements.
Pitches creative concepts and copy to clients.
Revises copy and concepts as required.
Exceptional ability to write powerful and inspiring copy for integrated, multi-channel campaign tactics.
Detail-oriented, accurate, and thorough.
Knowledge of proper English grammar and usage.
Stay abreast of current communication trends, effective methods of digital communication/delivery, and digital marketing tactics.
Communicate and translate data into clear, concise, and compelling message to the target audience.
Support the adoption of best practices for effective concept and messaging development and measurement.
Write creative, powerful and persuasive copy for integrated campaigns and marketing deliverables across all channels (print, digital, and multimedia/videos).
Work with product, creative, channel and digital marketing to understand B2B and B2C segments, go-to-market strategies, unique selling proposition, customer research, and competitive advantages to create compelling campaigns and messaging that delivers against marketing objectives.
Deliver production of creative products including online/digital marketing collateral.
Provide leadership, direction and guidance to the project team, and able to work well with business and technical managers, to ensure business capability provided conforms to user requirements, while adhering to overall architectural roadmap.
Responsible for procurement, vendor and contract management for outsource implementation and consulting partners.
Evaluate the outcomes of the project as established during the planning phase, actual implementation issues.
Be the go-to person between our Product Team and the Marketing Team.
Be the strategic mastermind behind product launch strategy based on new product requirements and data.
Job Requirements:
5 to 7 years of experience in an interactive project management role, working closely and liaise with cross-functional team of Graphic/ Creative Designer, Web UX/ UI Designer, Copywriter/ Content Creator, Developers, etc and Coordinators to fulfil client requests and expectations.
In-depth working knowledge of marketing conception, multi-media design and brand marketing.
Proven in managing and delivering on large scale marketing campaigns.
Technical knowledge in multimedia, print production and video production.
Be a demonstrated self-starter and work well within a highly collaborative, multi-disciplinary team.
Show a clear ability to work autonomously, with solid decision-making skills.
Superior project timeline development, risk assessment and prioritization skills.
Seasoned at managing multiple complex projects simultaneously.
Ability to work efficiently in a fast-paced environment under pressure.
Strong mastery of writing, copy editing and proofreading skills
Some experience with, and working knowledge of, search engine optimization (SEO) strategies and tactics.
Solid project management and facilitation skills; strong knowledge in project governance, processes and standards.
Skills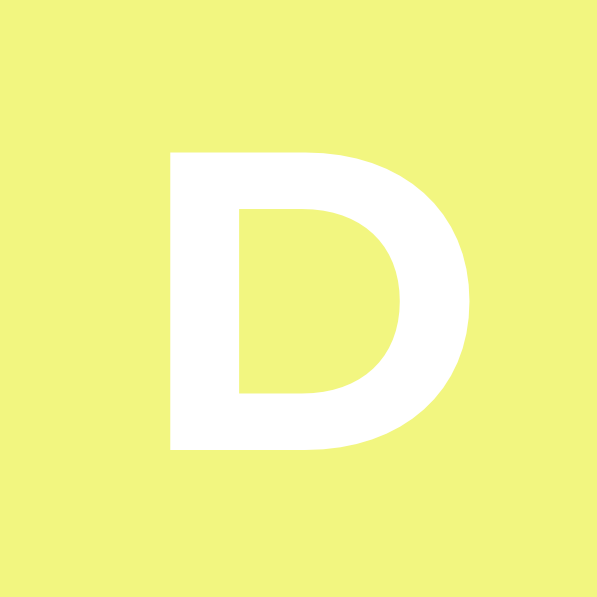 Know more than 5 words to describe blueberries and are not afraid of the main tool panel of photoshop and illustrator? Then apply join us as our EDITORIAL intern! Doki Juice is seeking a brilliant EDITORIAL INTERN to join our high-energy digital marketing team and help drive our company's growth to the next level. Official internships with polytechnics or universities for longer-term internships of at least 5 months Read more
are preferred. You will be working closely with some of the industry's best, learning all of the ins and outs of the content marketing world. We want to give you a hands-on learning experience of how Content Marketing is playing a definitive role within internet marketing. Your role will be as much learning as it is doing. Here at Doki Doki, we truly believe in fostering potential of the individual and having a good time while doing it.EDITORIAL Intern Responsibilities:Responsible for all editorial requirements for Doki Juice's blog, newsletter, social media channels, in particular Facebook and Instagram as well as tradeshow brochures, banners, and marketing materialsImprove our SEO via editorial partnerships Identify and reach out to influencers (YouTubers, bloggers) to share about Doki Juice productsImplement Marketing Strategies to encourage customer retention and loyaltyAssisting with ad hoc duties as required Bonus Points:Pursuing or recently completed educational qualifications in a related field/studyExceptional communication, creative writing skills and ability to work in teamsFluency in English, oral and writtenAble to take photos and videos for social media postsConfident user of Adobe Photoshop, Illustrator is a plusLove reading, writing and has an interest in superfoodsFast learner and like to work independently as well as in a team
Skills

This role focuses on implementing and managing the paid digital advertising campaigns as well as producing analytics reports on campaign success, and ensuring tracking of campaigns across all marketing channels is implemented correctly. You will also help improve our SEO and email marketing.  Job Description  Research and test different targeting, messages, creatives and audiences across digital channels Set-up and implement digital advertising campaigns across a range of formats and Read more
channels such as PPC, Social, Retargeting, App based etc.  Optimisation and split testing of campaigns  Monitor campaign delivery to ensure campaigns are running as expected Experiment with new ad products and platforms Develop our analytics and tracking to create reports. Draw insights and suggestions from the data Help create high converting landing pages Assist with Email marketing optimisation  Help refine the SEO strategy through research and reporting The Successful Applicant Strong analytical skills and ability to derive intelligent conclusions from analytics Strong problem solving skills and resourcefulness  Lots of curiosity and resilience  Experience of using analytics tools such as Mixpanel, Hotjar, Google Analytics etc, is an advantage Bonus if you have 2-3 years experience in ad operations
Skills Digital Marketing with Social Media Marketing SkillsDemonstratable experience with social media platforms, including, but not limited to Facebook, Youtube and IG Tracking conversion rates in Social Media or any uplift Developing and managing digital marketing campaigns mainly through IG and FB via Ad Manager or like Social media copywriting skillsResponsibility for planning and budgetary control of all digital marketing Evaluating new media, market conditions and competitor data. Content Read more
Creation Strategy Create concise, yet compelling mailersReview new technologies to keep company at the forefront of developments in digital marketing Continuously execute A/B testing for campaigns Well versed in leveraging tools like Mailchimp, Moz and Google Analytics Understanding of HTML Generate clear design ideas, concepts and creative assets to support the marketing teams user acquisition and brand building campaigns. Design and produce digital marketing assets (e.g. banners, mailers) and motion graphics involving visual explainer, photography, and/or live video.RequirementsA diploma in Visual Communication or Bachelor's degree in graphic arts or related design discipline Strong understanding of current online marketing concepts, strategy and best practice (SEO, SEM, Attribution etc.) Experience in ecommerce, SEO, PPC, Email marketing, and social media. Previous experience in a similar digital marketing role especially in an agency or startup Highly creative with excellent analytical abilities. Proficient in Adobe Creative Suite, especially Photoshop, Illustrator. Would also need to have working knowledge in After effects, Premiere Pro.Location: East Industry: RetailSole contributorWorking hours: 830am - 6pm (Monday to friday)
Skills Work alongside & learn from best in class talent Make a positive impact on the world Flexible working optionsThe Employer Our client is a National Sports Association (a registered non-profit) that oversees all recreational and competitive events for their sport in Singapore. They are looking for an enthusiastic Marketing Executive to join their team on a full time basis. The Job This role will be responsible for engaging Read more
in sports marketing and PR to help raise and sustain the brand to stakeholders - affiliates, partners, media (both traditional and digital), sponsors and consumers. You will also oversee and drive the marketing plan and activities and :Support events with marketing, coordinate with third party vendors (t-shirts, catering, photographers, interns) and managing photography / videography assets Manage the chatbot (the first of its kind chatbot in the world) Maintain overall responsibility of the corporate website (keeping event pages updated, uploading content, optimising images, following best practices in terms of SEO, Google Analytics, 3rd party tools - training will be provided) Oversee interns who manage the social media accounts (grow the audience and engagement of our social media accounts and to proactively suggest new ways to maximize their outreach), respond to all inbound comments/enquiries, build an engaged community of social media fans Work together with the Digital Marketing team to support cross-functional responsibilities such as sponsorship, fundraising, event management etc... To support Content Marketing for the association's involvement in the major games (E.g. SEA Games, Asian Games, Olympics, liaising with internal or third party vendors for graphics, illustration, video, to help with distribution and promotion of content Willing to travel to exciting locations like for international Regattas!The ProfileYou are enthusiastic about sports and outdoors and love being out in the sun and sea. You ideally hold a Diploma or degree with at least 1 year experience in marketing including exposure to digital marketing. Design skills (Canva / Photoshop / Illustrator) or Photography / Videography / Video editing skills will be a strong plus. Experience with Wordpress is a plus. You have strong command of English to be able to produce copy for marketing collateral. You are a good team player and can build working relationship with internal and external stakeholders You are willing to learnPlease apply for this role using the following link: https://snaphunt.com/jobs/90060221
Skills Fantastic work culture Strong opportunities to progress your career A role that allows you make a positive social impactThe Employer Our client is a well funded startup that fills a crucial gap in learning today, especially for ambitious young professionals. The company provides affordable access to world-class content to help professionals move a step closer to achieving their aspirations. The Job This role focuses on implementing and managing Read more
the paid digital advertising campaigns as well as producing analytics reports on campaign success, and ensuring tracking of campaigns across all marketing channels is implemented correctly. You will also help improve our SEO and email marketing.Job DescriptionResearch and test different targeting, messages, creatives and audiences across digital channels Set-up and implement digital advertising campaigns across a range of formats and channels such as PPC, Social, Retargeting, App based etc.Optimisation and split testing of campaignsMonitor campaign delivery to ensure campaigns are running as expected Experiment with new ad products and platforms Develop our analytics and tracking to create reports. Draw insights and suggestions from the data Help create high converting landing pages Assist with Email marketing optimisationHelp refine the SEO strategy through research and reportingThe ProfileYou have at least 1 year experience ideally in Digital Marketing, Content Management or Brand/Product Management within Internet industry Experience within App Marketing, Content Analysis, Social Media/Viral Marketing, Customer Acquisition Funnel and Performance marketing would be a strong advantage You have good knowledge of Campaign Management Tools (eg. Hubspot) and Web Analytics Tools (eg. Google Analytics) Experience of using analytics tools such as Mixpanel, Hotjar etc, is an advantage Bonus if you have 2-3 years experience in ad operations You possess strong analytical skills and are comfortable dealing with numerical data You are highly goal driven and work well in fast paced environments You are a self-starter and demonstrate a high level of resilience Strong analytical skills and ability to derive intelligent conclusions from analytics Strong problem solving skills and resourcefulnessLots of curiosity and resiliencePlease apply for this role using the following link: https://snaphunt.com/jobs/44030040
Skills Roles & ResponsibilitiesManage Social Media Marketing campaigns (Facebook / Instagram Ads); SEO Adwords Marketing.Ensure viability and review results of campaign and promotionsPrepare and manage marketing campaigns budgetProvide timely reports of marketing campaigns expenditures & ROIReport successes and areas needing improvementsTrack competitors activity by monitoring marketing campaigns and marketing mix used by competitorsCopywritingPrepare weekly Social Media plan & post to all social media accounts.Propose marketing ideas to boost our Read more
businessResearching organisations and individuals online (especially on social media) to identify new leads and potential new marketsCreate EDM, Marketing Brochures when required.Develop business opportunities through identifying prospectsEstablish contact and develop relationships with these prospects by preparing and delivering appropriate presentations on our product and servicesMaintain relationships with clients by providing support, information and guidance regarding our applicationOrganize sales visits and negotiate and close dealsAttend trade exhibitions, conferences and meetingsReview sales performanceAim to achieve monthly and annual targetsCollaborate with the team to achieve better resultsOrganizing sales visitsEstablish new businessAttending trade exhibitions, conferences and meetingsReviewing sales performanceAiming to achieve monthly or annual targetPrepare and deliver appropriate presentations on product and servicesCollaborate with the team to achieve better resultParticipate in project work and other duties as required RequirementsExcellent knowledge of word processing tools and spreadsheets (MS Office Word, Excel and PowerPoint etc.)Excellent written and communication skillsGood with numbersPossess a strong ability to multi-task, prioritize and complete tasks given on timeHas strong initiative, and is meticulous and detail-orientedTeam player with the ability to work independentlyGood customer service and communication skillsPositive working attitudeF&B and Outdoor sales experience are welcomeMinimum ITE Higher Nitec or Diploma and aboveMust be able to do standby support for our customers on–off hours, weekends and public holidaysMinimum 1 year sales experiencePositive working attitude.Support the Head of Sales/ Director in achieving overall sales performance
Skills SingaporePermanent$2,800 - $3,500 a monthA) WHAT WE DO AT MIND KINESISOur mission is "To Support People to Reach their Financial Goals VIA Financial Education & Technologies"Through our community with thousands of members in Asia and learning platforms, we have so far trained at least 40,000 people in Asia. Countries and cities that we have impacted include Malaysia (Kuching, Kuala Lumpur, Penang), Thailand (Bangkok), Cambodia (Phnom Penh), Vietnam (Ho Read more
Chi Min City), Hong Kong, Japan (Tokyo) and of course our own home, Singapore.B) WHY JOIN US1) We are the leading personal development training company that runs one of the largest Value Investing Programme in Singapore and Asia. You will have a chance to be the pioneer in spearheading new strategies2) We are result oriented and we believe in compensation that correlates with results. You are the limit.3) We give you the space to do crazy things as long as it works. We are unlike MNCs or big companies. We grow by breaking the rules. We constantly challenge ourselves to scale new heights by doing new things. If you dislike red-tape, this is the place.4) You will get a chance to meet very successful people in the speaking industry. Our past Key Note Speakers include Mary Buffett, the Internationally Acclaimed Author and Speaker of How Billionaire Warren Buffett invests, Lauren Templeton, etc.5) You will get a chance to travel overseas in our overseas projects and have a chance to learn new cultures and have Fun!6) Regular lunches, Movie Shows, Popcorns, Makan, etc! We do these regularly after every projects! The best part is we do ALL these Fun things during office hours!7) Office politics is a dirty phrase and we eliminates any politics and bureaucracy8) We constantly DO New Things. If you dislike routines and wanted learn New Things, you will get a chance.9) Most importantly, you will learn from the Founder, Cayden Chang, himself.C) HOW YOU CAN CHANGE THE WORLD (JOBSCOPE)1) Form and manage a small team to deliver KPIs through your management and technical expertise2) Create effective online campaigns that produce results on different social media such as Facebook, Google, SEO, YouTube etc. and/or3) Create landing pages (using instapage and/or leadpages) for our online marketing campaigns4) Write EDMs for our email blast and follow-up email series to build relationship with our subscribers5) Track several different websites' trends, stats, and traffic flow for improving performance & quality score.D) THE SUPER HERO WE ARE LOOKING FOR1) Independent – We are looking for experienced people to tell us what to do vs we tell you what to do. You are able to work with minimal supervision.2) Proactive & Goal-Oriented – You constantly think of new ways to hit our set goal without being told3) Leadership – You are able to form and grow a team, and at the same time able to manage this team. You have once dream to be a Leader!4) Technical Expertise - Have at least 2 years full-time hands-on experience with using at least two of the following advertising platform:a) Facebook AdvertisingCreating Facebook Ads using Power Editor, and Understanding the AnalyticsCreating Facebook Ads Custom AudienceCreating FB Ads & FB Ads Copywriting using Retargetingb) Creating Email Sequence using Aweber or any equivalent softwarec) Creating Google Ads (...and Understanding the Analytics)d) Creating Native Ads (Taboola, Outbrain, etc.)e) YouTube Marketingf) Creating Ads on LinkedIn (...and Understanding the Analytics)g) Good written English and have some experience in copywriting will be a plush) Familiar with Aweber is a plus (though not necessary)i) Familiar with interpreting statistics for Blogs, Facebook Fan Pages, Facebook Ads. Familiar with interpreting statistics for other social media sites such as Youtube would be a plus.j) Experience in creating effective content that inspire, persuade and motivate readers to take Massive Action in the aspect of personal development and/or investingk) In case you do not have all the above technical expertise but you have some if it, we believe that if you can make up for it with a never-say-die attitude!l) You believe and Love Online Marketing because we swear by it!E) TO APPLY, YOU NEED TO DO THE FOLLOWING1) A cover letter which shows off your writing skills why we should meet you.2) Full résumé3) Include into your résumé links to some of sites you have built you have created so we can see proof of your talents.NOTE: Please note that we don't read off-the-shelve résumé.Job Types: Full-time, PermanentSalary: $2,800.00 to $3,500.00 /monthExperience:Facebook Marketing: 3 years (Required)SEO: 2 years (Required)Google Adwords: 2 years (Preferred)
Skills
Company ProfilePublicis Communications is one of the four solutions hubs of Publicis Groupe alongside Publicis Media, Publicis.Sapient and Publicis Healthcare. Publicis Communications unites the Groupe's creative offering: Publicis Worldwide, Leo Burnett, Saatchi & Saatchi, BBH, Fallon, Marcel, Prodigious, a global production leader, and MSLGROUP, specialized in strategic communications. Present in 20 markets, Publicis Communications aims to be the indispensable creative partner in their clients' transformation. Publicis Communications draws Read more
upon the expertise of over 30,000 employees.About MSLGROUP MSLGROUP is one of the world's top 5 PR and events networks.With more than 2,900 people, its offices span 22 countries and cover virtually every discipline required for clients to engage creatively with their audiences. Adding affiliates and partners into the equation, MSLGROUP's reach increases to 4,500 employees in 83 countries.The group offers clients strategic advice, insight-guided thinking and big, compelling ideas – followed by thorough execution. MSLGROUP is Publicis Groupe's flagship PR and Events network. ResponsibilitiesUnderstands client business and is capable of managing program development, implementation, monitoring and evaluation Sets priorities and manages workload Insures workable proposals and client receptivity to programs Writing, proofreading and editingDevelop clear, concise, well-organized presentations Develop media contacts, pitches stories and prepares clients for media encountersDevelop and maintain vendor relationships Demonstrates innovative ideas which coincide with marketing objectivesResearches and develops budget, as directed Participates in brainstorming sessionsPrepares and updates activity reports Recognizes circumstances that can lead to unfavorable budget variances and insures unbillable expenses are kept minimal Provides support, sometimes on-site, for client events Keeps supervisor and client aware of account status at all timesSupervises workflow of other account staff members (i.e. coordinators, associates, assistant account executives, and occasionally more junior account executives)Essential Skills and ExperienceExcellent computer skills, proficient in Microsoft Word and ExcelStrong verbal and written communication skillsAbility to prioritizeAttention to detailAbility to handle multiple assignments/projectsDemonstrate superior organizational skillsWork well in a team environment, self starterBe proactive to find solutionsCommunicate well with senior and junior staff membersMeet deadlinesDemonstrate ability to work independently and an ability to juggle more than one account successfullyInteract professionally with clientSocial media savvySome design skill (Photoshop, Illustrator) will be a big plus, but not mandatoryOn-the-job training will be given by our Senior Digital Strategist. The skills that the candidates will learn includes;Social media : performance assessment & data analyticsSocial media content developmentInfluencer relationsSocial media ad buySEO, SMO
Skills Job duties:- Develop and manage marketing campaigns- conducting research and analysing data to identify and define audiences- maintaining websites and looking at data analytics- Identify new trends in marketing, evaluate new technologies and ensure the brand is at the forefront of industry developments, particularly developments in mobile marketing- Write and optimise content for the website and social networking accounts such as Facebook and Instagram- Create online banner adverts Read more
and oversee pay per click (PPC) ad management- Write copy for email marketing campaigns- Any other duties as required by the company. Requirements:- Willing to learn and and passion in digital marketing.- Good understanding of digital advertising and media concept.- Good editing and writing skills- Good project management skills- Driven, resourceful and creative team player who is able to multi task.- Excellent communication and presentation skills.What can you learn from this job?During this internship, you will be learning comprehensive marketing strategies planning including digital marketing like e-commerce, search engine optimization and social media (Facebook, Instagram, Wechat and Youtube) and offline marketing such as flyer marketing, conduct seminar, exhibition and road show, telemarketing and door-to-door marketing. Besides, by exploring high tech marketing strategy and advanced marketing strategies, you will be able to learn through full set of sales and marketing ecosystem. This knowledge will definitely a strong foundation for your future in this scope of sales and marketing.
Skills