Sign in or register for a JobTech account.
Jobs that require

secure file transfer protocol

skill Roles & Responsibilities3rd level support entails data service as well as professional and efficient communication to the client and leadership role for team in incidents:Advanced Knowledge & Troubleshooting on Cisco LAN/WAN Routers/Switches, Cisco/F5 Load Balancers and Riverbed WAN OptimizersAdvanced Knowledge & Troubleshooting on Juniper Netscreen Firewalls, Palo Alto Firewalls and BlueCoat ProxiesAdvanced Knowledge & Troubleshooting on QIP/RunIPImplementation and change management ofLAN/WAN/Load Balancing changesImplementation and change management ofFirewall, Proxy Read more
and DHCP/DNS changesFamiliar with Monitoring tools (e.g. Smarts, SevOne)Familiar with Service Now for Incident/Change ManagementHandle incident events (L3) and Incident/Problem escalation according to the defined standardsProvide Root Cause Analysis for High Severity Incidents.Responsible to document all troubleshooting activities into the incident record/ticketManage and implement upgrades to the network infrastructure as required and ensure all work is carried out to a high standardInterface with external vendors to ensure high standard of fault resolutionsProvide a technical point of contact between user/IT groups to ensure effective supportCo-ordinate with other international proactive operation teams to resolve regional/global problemsProject collaboration with Implementation teamsFurther development of existing network infrastructureDevelop good technical awareness of new product developments in emerging technologies.Manage own work effort effectively with minimum supervisionWork on own initiative, recommending and implementing improvements to the network.Mentoring and raising the technical skills of level 1 & level 2 engineersRequirementsMinimum of 6 years of experience in an Enterprise Network environmentCCIE preferredLAN architectures (e.g. Ethernet, Fast Ethernet, GIG Ethernet, TenGig)Switching protocols (e.g. Spanning-tree, VTP, HSRP, Trunking)WAN technologies (e.g. MPLS, IPLC)Routing protocols (e.g. EIGRP, BGP)Experience in Cisco products is essential (e.g Cat3560X, Cat4948, Cat4500X, Cat6509, Nexus 2K/5K/7K, ISR G1/G2, ASR1000)In depth experience with Cisco or F5 Load balancers - Cisco GSS, ACE, F5 GTM/LTMExperience with DHCP/DNS applications (e.g. QIP/RunIP)Advanced troubleshooting skills on QoS technologies on both Layer 2 and Layer 3, multicast technologiesExperience with Juniper Netscreen and Palo Alto Firewalls,BlueCoat Proxies,DHCP/DNS applications (e.g. QIP/RunIP)Strong problem solving and analytical skills, understanding of TCP/IPhands-on experience with Network General Sniffers (e.g. Ethereal, Niksun, Riverbed SteelCentral) and a good understanding of all network protocols (e.g. TCP/IP & UDP, SNMP, FTP, TFTP, SSH, IPSec, IPSLA, NTP)The jobholder must be skilled in fault finding and analysis for the technologies mentioned above.They would also need good communication and interpersonal skills in order to successfully deal with senior users.Project management skills will be required as the jobholder will be responsible for development projects within their regional proactive operation teams.
Skills Responsibilities:To establish and deploy system and network administration functions to ensure high availability, cost effectiveness, system robustness and high performance. To establish appropriate Corporate ICT infrastructure policies, standards; procedures, processes and risk controls on corporate systems, Active Directory, Messaging systems, anti-virus/Malware and telecommunications system within the Corporate ICT guidelines. Hardware installation, load balancing, configuration, troubleshooting and problem resolution for systems hardware and software. Documentation of Corporate ICT systems Read more
and network, posses, policies and procedures. Troubleshoot & resolve system issues & faults Troubleshoot & resolve network issues & faults Troubleshoot & resolve desktop/laptop issues & faults Assist the Manager in contracts, license, vendors and projects implementation. Administration/system management of window O/S (2000 /2003/ 2008/ 2012/2016) Managing Active Directory /GPO, files & Print, SFTP/FTP servers. DNS, Enterprise Messaging, Backup Administration of internet routers, firewall/VPN and switches. Network equipment configuration such as Fortinet, Sophos, Cisco Meraki. SonicWALL, HP Pro-Curve, etc. System Administration (Microsoft office 365/ Microsoft M365, Microsoft Azure Cloud)- certified cloud 532,533,534,537 would preferred VMWare Certified would be preferred CCNA Certified would be preferred Experience in Desktop support for window O/S (XP/Vista/7/8/10) Analytical and troubleshooting skills Share of Good communication and interpersonal skills Learn Multitask & handle tasks efficiently to meet deadlines Must be a team player Must be a fast learner Willing to work overtime and oversea Has Capability to Lead a team in future
Skills Job ObjectivesSenior Project Manager – FTP / EA This role is to project manage the implementation of the Funds Transfer Pricing and Expense Allocation, covering all locations within the group.Key ResponsibilitiesUnderstand the business requirements Develop, review and update project plans, resources, budgets and time-frames. Drive the data, design and solution discussions with vendor, technology team and user groups.Direct project team of internal and/or external resources to deliver results Read more
within agreed parameters Identify and raise risks and issues affecting the project, including financial or operation and proactively managing them, with timely escalation to relevant parties where necessary. Drive the testing strategy and manage the testing cycles, ensuring all critical and high defects are resolved within the testing cycle. Manage relationships across all business lines and with external parties, ensuring timely delivery of assigned activities. Organise and chair governance meetings, including preparation of meeting materials and minutes. Ensure work deliverables are in compliance with bank policies and regulatory requirements.
Skills

Roles & ResponsibilitiesResponsibilities:-Assisting the Project Manager to manage application production support activities so as to meet customer's requirements and Service Level Agreements (SLAs) - To lead and work alongside the application team to handle incidents, customer queries, investigate incidents reported, resolve the incidents and apply fixes and also to ensure that incidents reported are tracked and resolved till closure - To lead and work alongside team members in Read more
implementing change requests and defects -Responsible for application production support activities to meet agreed customer requirements and service levels - Coordinate and lead the resolution and recovery of application production incidents - Ensure team delivers enhancements to meet schedules and quality requirements - Understand & analyse the user's business requirements and develop the necessary technical design specification, and to translate design into process/program specifications - Conduct code review, walkthrough & testing of programs to ensure the quality of deliverables meet the requirements and adhere to defined processes - Ensure the configuration checklists / release checklists are complete and comprehensive - Proactively identify improvement opportunities -Build rapport with the users and their technical staff and manage their expectationsRequirementsRequirements:- Typically 5-7 years of experience in ASP.NET (C#) web application projects. Staff with equivalent Java experience can be considered if they have working .NET experience and are able to pick up the technology in a timely manner - Preferably at least 1 full SDLC experience with ASP.NET MVC 5.2 and jQuery - Familiar with Software Development Life Cycle (SDLC) - Ability to produce specifications for documentations and implementations Preferably working experience with messaging-based middleware (MQ, JMS, MQTT, SFTP) Self-motivated with a positive "can-do" attitude, creative with excellent presentation, communication, negotiation and interpersonal skills including strong persuasive techniques - Experience in IT business analysis techniques - Degree Holder Ability to lead, develop and maintain respectful and trusting relationship Proficient in written and spoken English - Self-motivated with a positive "can-do" attitude, creative with excellent presentation, communication, negotiation and interpersonal skills including strong persuasive techniques.License No.: 12C6060
Skills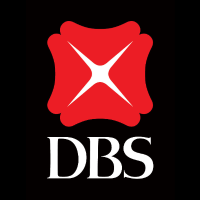 Business Functions Group Finance aims to deliver world-class standards in reporting, financial planning and finance processes. We provide insights and analyses that help the bank make sound business decisions – whether in the areas of product development or customer profitability. We also provide capital management, business planning, forecasting, and tax and accounting advisory services.The bank is also a certified Accredited Training Organisation (ATO) for the Singapore Qualification Programme Read more
by the Singapore Accountancy Commission and an Association of Chartered Certified Accountants (ACCA) Approved Employer.Job Purposeandidate will be a production support lead, providing day to day business support for the bank's Finance MIS applications\: CPMS (Cost Profitability Management System) and EPMS (Enterprise Performance Management System). The candidate is expected to work closely with Technology support teams and Business Finance users in resolving issues, answering user queries and ensuring timely completion of the Finance month end close. Responsibilities Provide end user support of the bank's Finance MIS applications (CPMS and EPMS) - ensure prompt closure of all user queries and requests Support the daily health-checks and month-end processes of CPMS and EPMS – ensure the MIS data is reasonable, reconciled, complete and readily available to end usersLiaise with Technology to resolve all production issues – track and monitor that all issues raised are being investigated, root cause analysis provided and fixed. Provide support to Technology when needed as part of issue resolutionAssess impact, provide Requirements and lead/participate in user acceptance testing when new upstream systems / products are rolled out which will affect downstream applications and usersDrive initiatives and enhancements to continuously improve the capabilities, relevance and performance of CPMS and EPMSSupport the day to day operations of the Bank's Finance MIS applications (CPMS and EPMS) for the Group, including reviewing health-check reports, trend analysis, resolving exceptions, updating configurations, etcSupport Business Finance user on their queries, clarifications and requests promptly. Provide guidance to users on questions relating to MIS applications and reporting tools Support daily and monthly BAU processing of both CPMS and EPMS as part of Group Finance close, ensuring the Finance MIS results are delivered to Business Finance users within the stipulated deadlines. Promptly raise system and data issues to Technology support teams if a problem is found. Track and follow-up on all issues reported, ensuring they are being investigated, root cause analysis provided and fixed. Provide additional findings and inputs to Technology where possible to expedite issue resolutionPossess strong understanding of technical and subject matter expertise that can be leveraged to identify and resolve issues in a timely fashionPartner CPMS / EPMS Change Management Team in performing impact analysis on CPMS and EPMS when new systems or products are introduced upstream. Provide Requirements and support user acceptance testing (UAT) according to the project scope and impact to CPMS / EPMSIdentify areas for improvement, optimisation and standardization in the normal course of work to streamline current processes and improve accuracy, ensure completeness and reduce turnaround time when delivering Finance MIS results to Business Finance usersManage tight daily and monthly processing timelines, resources and deliverables effectively while supporting multiple locations concurrently. Adept at anticipating needs and problems to ensure successful and timely delivery of Finance MIS results to end usersAssist the Production Support Team Manager in providing oversight, guidance, leave cover, training and general management of the teamRequirementsMinimum 6 years' relevant experience in financial services industry Degree in Accounting, Finance, Computer Science or Engineering-related field Experience in an operational or project related role – preferably having worked with Finance MIS / Performance Management Applications.Possess knowledge of commercial banking products and related financial accounting and MIS reporting principles, in areas like Funds Transfer Pricing (FTP), customer profitability analysis, product profitability analysis, etc. Having prior hands-on experience would be an advantage.Understand MIS systems technology and design, with exposure to both traditional RDBMS like DB2 and DFS like Big Data Hadoop Eco system applications Current user or possess good understanding of various reporting tools like Qlikview, OBIEE, AtScale, Business Objects and Hyperion is preferredExperience working with diverse stakeholdersQuick learner, with positive attitude towards initiating and making change happenStrong communication skills required, be articulate and pro-active in engaging stakeholdersMethodical and systematic, good at defining and documenting standard operating procedures and refining existing established procedures Attention to details and highly organized and able to work under pressure in a time-critical environmentAbility to work with complexity and ambiguity and use it to their advantageGood knowledge of banking products, financial accounting, MIS concepts and finance processesGood knowledge of system design principles, with exposure to both traditional (RDBMS) and new (DFS, Hadoop) technologiesStrong presentation, analytical and problem-solving skillsApply Now We offer a competitive salary and benefits package and the professional advantages of a dynamic environment that supports your development and recognises your achievements.
Skills What You Will Learn The opportunity to work with world-renowned personal development speakers from all over the world with names like Tony Robbins, Robert Kiyosaki, and many others. You will be part of a team with deep experience in various areas of marketing. We believe in having fun, and yourself to be creative! We value honesty, hard work, teamwork, dedication and the attitude to never stop learning! Duties Read more
& Responsibilities:Participate in the conceptualization of websites, understanding the UI/UX requirements of consumers by discussing with the team. Scripting and coding to make websites fully functional and integrate them with other backend systems. Having an open communication on providing the pros and cons of website structure, and web systems that can improve the website. Building quality code, and focus on reusability of the codes for future projects. Develop implementation procedures for future web developments to ease your work. Accountable for testing the final deliverables to identify and correct problems and errors to ensure overall quality, direction and design consistency. Translate functional into technical specifications Design and maintain websites, electronic direct mailers (eDMs), design layouts for microsites, multi-media visuals, banners, etc for external and internal marketing communications. Maintenance of our website infrastructure. Adapt marketing materials for use in the local market. Preparation of PDF's and other digital files for uploading to FTP server, CD burning, printing, or for archival and distribution purposes.RequirementMust be MAC proficient HTML5, CSS3, JavaScript CMS (especially Wordpress Multisite) Responsive layout/coding Adobe Creative Suite (especially Photoshop, Illustrator, Dreamweaver) Always willing to try new things, to have an open mind! Knows how to manage the time between play and work! Being able to plan your time accordingly to have fun and getting the job done!
Skills Roles & ResponsibilitiesThis is an individual contributor role responsible for solving complex problems and taking a broad perspective to identify innovative solutions. This role serves as a technical/functional specialist and works independently with guidance only in the most complex situations. The Application Support Analyst is responsible to provide successful implementation and management of Visa services (applications) in the test and production environments. Ensuring the service meets the corporate Read more
quality, security and compliance standards, providing the documentation for the ongoing support and maintenance of the systems.Job DescriptionResponsible for providing 24X7 Application Support across multiple visa applications.Responsible for applying code and operation break fixes and other proactive maintenance activities to keep the services up and running.Ensure all jobs complete within the SLA and OLA timescalesResponsible for evaluating the Issues reported by Visa clients and members and providing ongoing solutionsResponsible for managing the performance and tuning of several Visa applications.Will be responsible for managing the service and ticket SLAs and managing the workflow to achieve the SLAs.Determine configuration and operational requirements for development teamDesign test criterions and test planParticipate in the decision making of success or failure of applications systems to be deployed in productionAssess risk associated to control and policy exceptionsExecute decisive action to preserve and maintain service availability, performance, integrity, capacity and security.Participate and determine root cause for service failure and support escalation . Willing to Work in Shift Structure.RequirementsBachelors/Degree in Computer Science or other technology field or equivalent experience;3 - 5 years experience with Java, J2EE, Crystal reports, JASPER , IBM MQ Broker, SOAP, REST,XML, Webservices,Perl (or) Shell Scripting,. Net, C++1- 3 years on, Tomcat Server, WebSphere, Apache web server, WSAD, .Net framework , IIS, IBM-IHS,Database Experience with advanced SQL Skills preferably MSSQL Server & MYSQL ( Working knowledge on TOAD,Squirrel..is preferred)1 year required but 3 years experience preferred on file transfer protocols; FTP,SFTP,Connect Direct.Prior Experience in automation frame works likeQTP, BAO , Puppet or any DevOps (HPOO, Jenkin) Tools.Advance knowledge and experience with UNIX and Windows OSPrior working experience with Card and transaction domainsWorking experience with Visa Back-office applications and domain knowledge is an added advantageAt least 2 years' experience in Production support working in a globally distributed teamGood experience with ITIL, BMC Remedy and ticketing workflows
Skills /br>Senior Developer - IBM Filenet GatewayJob Summary: IBM Filenet GatewayExperience: 5+ yearsWork location: Malaysia Job Description:• Sound knowledge on Creating partners, communities, Routing channels, Routing channel templates • Good knowledge on the various communication protocols like SFTP, SFTP+PGP, AS2, FTPS, HTTPS etc. and setting up the flows in SFG • Should possess knowledge on adding custom protocols, custom File Layer types in SFG • Experience Read more
in Support activities like trouble shoot the issues, and be able to replay, redeliver, and reprocess the files • Must Possess good knowledge on sterling integrator business process development • Must be able to create custom reports for Trading partners • Knowledge of perimeter servers, and SSP is an added advantage • Must be able to create alert notifications for failures in Sterling Control Center • Strong customer interaction, organizational and time management skills • Excellent listening, verbal and written communication skills #LI-CTSAPAC
Skills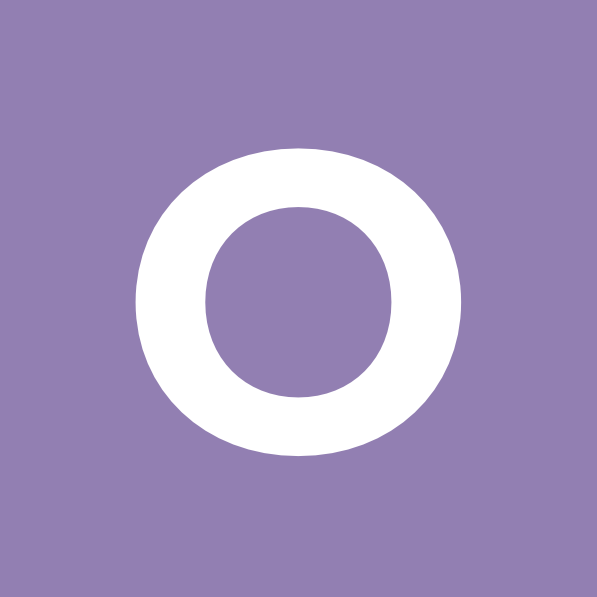 /br>Pega System Analyst We are looking for suitable candidate to fill up a System Analyst (SA) vacancy in System Delivery - Channels and Development team. The candidate must have positive working attitude. He / She should be resourceful, resilience, adaptable to challenging situations and possesses strong desire to learn and excel. Successful candidate will participate actively in projects, solutions and other initiatives involving system impact analysis, technical design, Read more
development, testing and system deployment in Pega applications. Job descriptions: Work closely with key stakeholders to deliver projects and solutions. Work closely with product vendor(s) to analyze change request, review system design, ensure compliance to technology architecture standards, software defect resolution and system deployment. Accountable for the quality service delivery of the individual tasks assigned or team's delivery for working group assignment.Active participation in various projects and tasks activities assigned between teams in providing a complete end-to-end solution to business users.Actively participate and contribute in technical feasibility study, user requirement evaluation and solution proposal.Ability to perform system impact assessment for given change request, perform/review system design, prepare functional and technical specification, ensure compliance to technology architecture standards, software defect resolution and system deployment Ability to provide support for applications under testing, conduct validation, investigation and resolve any technical issues reported Perform coding and unit testingAssist in the implementation of projects and enhancementsTechnically competent to provide technical advice/resolution to team member and to involve in software changes Perform SIT and provide UAT support, set up and maintain test environments, trouble shoot and resolve technical issues reported in projects Plan and execute production system implementation Develop applications and review technical documents, system implementation planning, checklist according to the System Development Life Cycle (SDLC) requirementsQualifications Requirements: 4 years of technical experience in system / software support and troubleshooting in Pega and with exposure to full SDLC. Extensively involved in design and development of solutions on PRPC PRPC Certified System Architect and PRPC Certified Senior System Architect Possess technical knowledge in Pega system support with the following skillset: - Web based applications using Java & J2EE Technologies - Pega Rules Process Commander (PRPC) V6.x, V7.x - Tomcat6.0/Weblogic/WebSphere/JBoss - Windows or Linux server - MS SQL /Oracle DB Other Technical knowledge good to have:- JavaScript, HTML, XML, WSDL - MQ - File transfer using Connect:Direct or SFTP - Kerberos Possess positive working attitude, with resilience and good adaptability to take on different challenging assignments. Able to multi-task Willing to learn new skills or cross competencyEffective, with good self-initiative to learn and excel individually and as a team. Experience in developing / supporting customer relationship management system and knowledge of the relevant operations are good advantages Good soft skills in communication, writing, leadership, etc., are preferred Essential to have a can do attitude to work under pressure and multi-tasking environment Develop and review technical documents and other System Development Life Cycle (SDLC) related documents. Able to work independently and lead a teamFlexible in working hours in order to provide late night support during project implementation*LI-CY
Skills /br>Devops AdminRole: Devops System AdminExperience : 3 years to 6 YearsLocation: Singapore Provide production support and operation for a 24x7 system Plan for, and work with the project management team to procure and manage development infrastructure such as workstation, server, storage, network and data protectio Provision virtual machines, application software for development team Work with project manager to advise on the licenses to procure for softwareConduct system and Read more
application platform hardening Liaise with 3 rd party software and hardware vendors to manage and resolve incidents and technical issues Liaise with 3 rd party hosting providers to manage and resolve incidents and technical issues. Prepare and maintain technical documentation Minimum 3 years' experience in administrating Unix based (e.g. Solaris, RHEL) servers Experience in setting up and supporting the following tech stack will be an added advantage: Middleware like Passenger, iPlanet, JBoss, Weblogic, Apache Messaging Queue like RabbitMQ or other AMQP Load balancer or reverse proxy like HAProxy Oracle Database and clustering (e.g. RAC, Data Guard) Experience in scripting languages (e.g. Python and PERL, Unix shell scripting, FTP/SFTP scripting) will be an added advantage Experience in setting up and using Agile continuous integration tools will be an added advantage, for example Configuration management tool such as Ansible, Chef, Puppet Continuous integration tool such as Go.CD, Jenkins, BambooCognizant (NASDAQ-100: CTSH) is one of the world's leading professional services companies, transforming clients' business, operating and technology models for the digital era. Our unique industry-based, consultative approach helps clients envision, build and run more innovative and efficient businesses. Headquartered in the U.S., Cognizant is ranked 205 on Fortune 500 2017 and is consistently listed among the most admired companies in the world. Learn how Cognizant helps clients lead with digital at www.cognizant.com or follow us on Twitter: Cognizant
Skills