Sign in or register for a JobTech account.
Jobs that require

secure file transfer protocol

skill

To be successful, the incumbent will have 6 to 8 years of relevant experience, and will need to have good knowledge of Corporate Treasury processes, good understanding of Funds Transfer Pricing (FTP) and Rates sourcing process. Candidates with added advantage have knowledge of working with Rates provider (Reuters, Bloomberg etc.). The application in question is live, and requires this person to continue to evolve the application to maturity.
Degree in Banking, Computer Science or Engineering-related field with at least 6 - 8 years' relevant experience in project management and business analysis in financial services industry
Strong functional analysis skills with the ability to elicit business requirements,
Ability to prepare scope and user requirements documents, functional documentation, prepares test scripts, and coordinate UAT.
Solid Excel, data analysis, and SQL skills.
Extensive experience working with Technology team is a must
Good knowledge of banking products, general ledger, finance processes
Strong presentation, analytical and problem solving skills
Excellent written and communication skills
Delivery focused and results oriented
Attention to details and highly organized and able to work under pressure in a time-critical environment
Ability to work with complexity and ambiguity and use it to their advantage
Additional good skills to have:

Experience working with diverse stakeholders
Agile methodology
Skills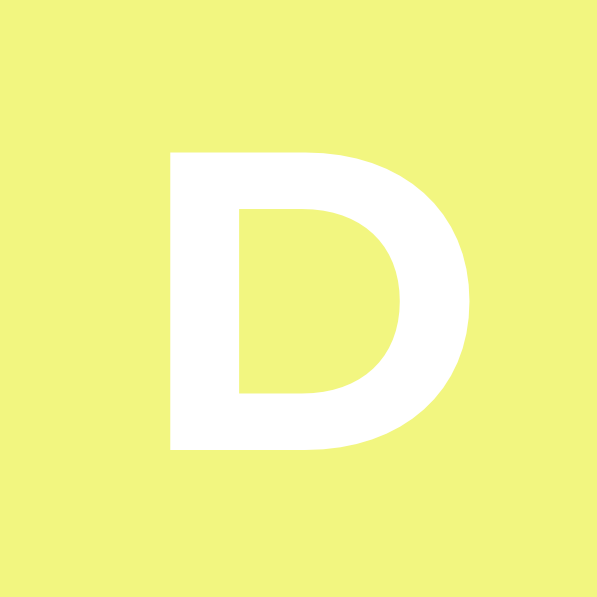 Job Responsibilities:Test/Evaluation of video-related product and specific functionalities (e.g. Video switching, live streaming, PTZ Camera control, record etc.) Introduce a product or solution to customer requirement Troubleshoot a defective product Collaborate with and provide feedback to sales teams for the systems recommended, providing workaround solution and identify its unique features and functionality.Candidates Requirements:Diploma/ Bachelor's Degree in Electrical & Electronic Engineering, Computer Engineering or equivalent, ITE Nitec / Higher Read more
Nitec in relevant field is welcome. Familiar with Windows, Android/IOS application Knowledge in network suit infrastructure, TCP/IP, UDP, FTP protocol is a plus Proficient in Ms office includes Words & Excel Ability to communicate in fluent English and good writing skills with proper grammar Well organized, self-motivated, self-determined and technically inclined Possession of good problem solving and interpersonal skills to work as part of a teamOthers Comment:Working location: East, Paya Lebar Working hours: 9am to 6.30pm, Mon to Fri Lunch Break: 1 hour Work Environment: InternationalContact Information: Interested candidates are invited to submit a complete resume, including personal particular, employment history, current and expected salary, and date availability together with a recent photograph to the following: Email: [Click Here to Email Your Resume] We regret that only shortlisted candidates will be notified.
Skills

Roles & ResponsibilitiesPractical experience in configuring routers/switches (e.g., CISCO and Alcatel), firewalls(PaloAlto and Checkpoint), and intrusion detection/protection systems.Administration, support & maintenance of campus-wide network infrastructure including the following (but not limited to):Cisco and Alcatel SwitchesPaloAlto, Checkpoint, Cisco, Juniper Firewalls.Cisco Lightweight Access PointsWireless controller and devices (Cisco and/or Alcatel/Aruba)Aruba ClearPass (CPPM) – Network Access Control ApplianceStructured Cabling (UTP / Fiber)Ensure that the campus network is in optimum performance by Read more
continually reviewing areas of improvement.Recommend the optimum or alternative solutionsMonitor and maintain service availabilityAccountable for network operationsNetwork fine-tuning, problem troubleshooting, interpretation of statistics and traffic pattern.Firewall rules configuration and security setting.Ensure procedures are documentedEnsure SOP are up-to-dateEnsure compliance to policies and proceduresFollow up on requests, deployments & incidents/issues (including escalation) and ensure proper and timely closureEnsure that relevant parties (including the requestor/users) are updated on the progressMaintaining and upgrading Firmware / OS on Network DevicesConfiguration and maintenance of Layer 2 and Layer 3 SwitchesConfiguration andImplementation of Core FirewallsConfiguration andImplementation of Network Access Control ApplianceUpdating documentation and diagrams to any changes to the environmentsExperienced and familiarity with Structured Cabling, Network, and routing technologies, network solutions i.e. using CISCO, Juniper, Alcatel network equipmentResponsible for working with the Service Desk & On-site Support Team to provide Network support RequirementsDegree or diploma in IT, Engineering or Computer scienceNetwork support engineer shall have at least three (5) years hands-onPossess industry standard certifications minimally have CISCO Certified Network Engineer certification, or equivalent.Windows applications software skills like MS Word, Excel, Power point, Visio, FTP, TFTP, etcKnowledge of Managed Services and hands on experience on LAN/WAN technologiesKnowledge of Layer 2& 3 Technologies: Good knowledge of Switching technologies like VLAN's, HSRP, Devices: Alcatel & Cisco switches,Be a Team player with good interpersonal and communications skillsCustomer oriented and be able to handle difficult situations.Need to drive and energy to explore new ways of doing things to improve customer experiencePrevious working experience in SOE environment will be preferred.Experience in managing / administration of Aruba ClearPass.
Skills Roles & ResponsibilitiesResponsibilities:Overall ownership of system operation support for HQ & few remote sitesMonitoring capacity and make recommendations to improve system performanceUndertake planning of maintenance activities and its downtimePrioritise and complete routine tasks without supervisionReduce downtime/outages on production elements by ensuring best practices and supported configurations are in-usePerform software and hardware upgrades/patches on production/UAT elementsIdentify and apply appropriate standards during staging and production deploymentMonitor and ensure deployed elements Read more
are working to required standardsInvestigate, troubleshoot and fix incidents as well as propose measures what will improve the efficiency of existing system and storage platformsRespond promptly to incident, investigate & provide temporary &/or permanent resolution of incidents escalated. Provide timely status updates to relevant parties, including servicedesk and liaising with hardware vendorsPerform service request related to system/storage platformsMonitor the agreed service level, document & maintain the configuration of the system/storage; provide regular reporting to relevant parties.RequirementsRequirements:Possess a technical qualification (Certificate, Diploma or Degree) in IT, certified MCSEGood understanding of System support and administration, maintenance change procedures and activities with alignment to ITIL Best Practices.Knowledge of:Microsoft Windows Server OS and its services like AD, DNS, DHCP, CA, WSUS, IIS.Vmware ESXi and VM administration.EMC SAN and NAS administration.Tape Library/Drives and Netbackup softwareSkillsets required OS: Windows Server 2008 / 2012, VMWare ESXi cluster OS Services: AD, IIS, FTP, DHCP, DNS, CA, WSUS Other Services: Canon Uniflow Print Server, Sharepoint, McAFEE SuperAgent Storage: EMC VNX5400, EMC VNS NAS Backup: Overland NEO, IBM TS3200 with Netbackup Server Hardware: Dell, HP, IBMHOW TO APPLYKindly submit your updated resume in MS Word Format to: [Click Here to Email Your Resume] for immediate processing. Do state your availability, current and expected salaries in your resume/email.Camille Wee (EA Registration No. : R1654076)
Skills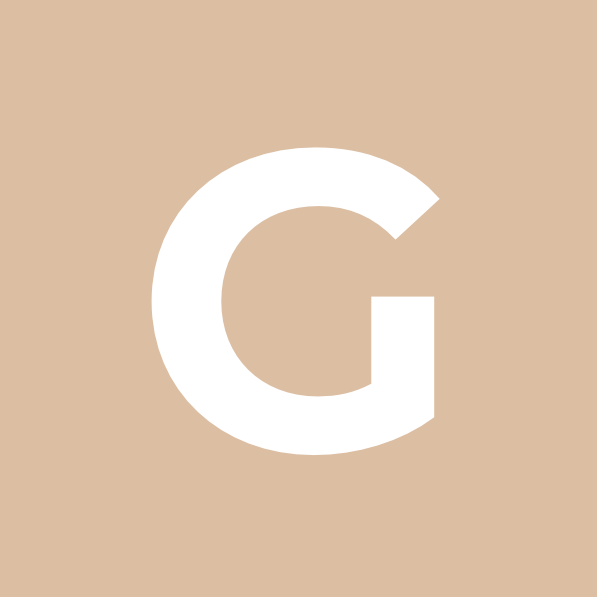 Roles & ResponsibilitiesSenior Network EngineerJob DescriptionEstablishes networking environment by designing network configuration; directing network installation; defining, documenting, and enforcing network standards.Experienced in implementing and administrating network devices such as Switches, Routers, Firewalls, Wireless Controllers, and Wireless Access Points.Exposure with technologies such as SNMP, TRAPS, syslog, automation, UNIX/LINUX scripting and SIEM.Experienced in Administration and troubleshooting in network environment.Strong understanding on internetworking technologies likes VLAN, STP, and Routing Protocol like Read more
RIP, ISIS, BGP, and OSP as well as MPLS-based technologies in Internetworking protocols like HTTP, FTP, SMTP, DNS etc.Working knowledge in implementing and administrating common TCP/IP-based services, including DNS, DHCP, HTTP, FTP, TFTP, SSH, SMTP, etc.Secures network system by establishing and enforcing policies; defining and monitoring access.Maximizes network performance by monitoring performance; troubleshooting network problems and outages; scheduling upgrades; collaborating with network architects on network optimization.Respond swiftly within committed SLA time to onsite network troubleshooting requests issued.Perform maintenance activities related to Infrastructure or Software Upgrade RolloutsReview and recommend processes and procedures to manage operations efficiently.Ensure that service quality are met and maintain SLA RequirementsDegree or Diploma in Engineering or Computer Science or similar.3 years working experience in a network engineering role or equivalent network architectural capacity. Understanding of Network protocols and data communications in business environment.Strong Security knowledge with hand-on installation of firewalls and IDS. Firewalls hand-on skill sets should include PIX, ASA, FWSM, Checkpoint and NetScreen.Experience in network architecture, management, capacity planning & monitoring.Experience with Network Switches, Routers, and Load Balancers is required.Certification in CCNA, CCNP, CCIE.Strong troubleshooting and problem analytical skill.Must have excellent team building and communication skills.Possess a pro-active attitude and customers oriented
Skills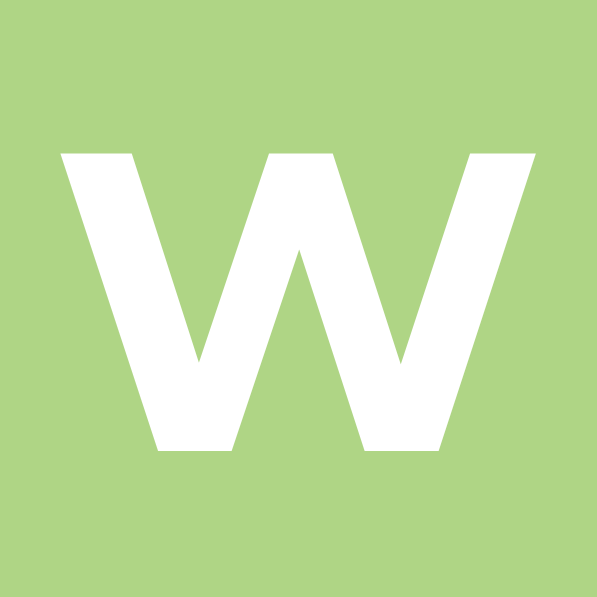 Who are we?




Since 1993, Win-Pro Consultancy is a leading

Outsourced IT Support Managed Services

&

IT Solutions Company

operating in 3 Cities – Singapore, Johor Bahru and Kuala Lumpur.


We provide IT Support Helpdesk Services, Read more
Enterprise Integration Solution like UTM Firewall, Cloud Server Hosting and DNS, Web, Mail, FTP Hosting Services.


Win-Pro can provide support services for machines that are running operating system like Microsoft Windows, Apple Mac OS X and Linux.


We specialized in selling IT Products & Services like Microsoft Office 365, Microsoft Azure, Kaspersky, Fortinet,Qnap, Synology, ShadowProtect, APC UPS, Datto, HPE, Ubiquiti, 3CX, Lenovo, Palo Alto


We provide Simplified and Proactive IT Support using a custom tailored made strategies to maintain your IT Infrastructure in a safe, healthy and productive manner.


Proactive IT Support is defined as the IT Support capability to locate, identify and resolve a potential issue before they surface as a big problem.


For example, we track and monitor the hard-disk health of Server and Network Attached Storage (NAS) Qnap /Synology.


As a result, you can focus on your core business and drive the sales revenue to higher profitability.


Currently,

Win-Pro operates in 2 countries and 3 cities

. We are expanding to include more countries and cities soon.




https://www.winpro.com.sg






We are looking for




Permanent Staff


IT Engineer


Minimum Diploma in IT/Information System/Computer Science


Minimum with 2 years of experience


Language Proficient (Spoken) : English/Mandarin


Language Proficient (Written) : English


Salary S$2500-S$3500


13th month bonus (Eligible if complete full year ending Dec XX, no prorated)


Company/Individual Performance Bonus


Healthy Bonus – up to $700 per year (prorated)


Mobile/Transport Allowances – $50 per mth


May have to work on weekday nights/weekend/public holiday (Overtime Pay applies)


Probation Period : 3 months




Abilities




Install and configure computer hardware operating systems and applications


Monitor and maintain computer systems and networks


Communicate with staff or clients through a series of actions, either face-to-face or over the phone, to help set up systems or resolve issues


To troubleshoot system and network problems, diagnosing and solving hardware or software faults


To replace parts for notebook, PC and Server


To provide end user support


Create procedural documentation


To log in service ticket (in Zendesk)


Create incident / security / IT Audit reports


Followup diagrams (in Visio) and written instructions to repair a fault or set up a system


Support the roll-out of new applications


Set up new users' accounts and profiles and deal with password issues


Work continuously on a task until completion (or referral to third parties, if appropriate)


Prioritise and manage multiple open helpdesk service ticket at one time


Rapidly establish a good working relationship with customers and other professionals, such as software developers


Test and evaluate new technology/products/services


Develop security protection policies for firewall


Configure VLAN for Switch


Configure VPN for Firewall


To perform security hardening for products/services


To perform monthly security or audit checks on computer equipment.


To setup/configure/troubleshoot Notebooks, PC and Servers




Product Competencies






To setup/configure/troubleshoot Fortinet Firewall


To setup/configure/troubleshoot Microsoft Windows Server


To setup/configure/troubleshoot Microsoft Office 365


To setup/configure/troubleshoot Microsoft Windows 7/8/10


To setup/configure/troubleshoot Qnap NAS


To setup/configure/troubleshoot Synology NAS


To setup/configure/troubleshoot Kaspersky Endpoint Security


To setup/configure/troubleshoot APC Smart UPS


To setup/configure/troubleshoot 3CX / SIP Phones


To setup/configure/troubleshoot HPE Managed Switch


To setup/configure/troubleshoot Ubiquiti Wireless Network


To setup/configure/troubleshoot Microsoft Azure Cloud VM/Network/Backup





Career Path




After 2-3 years, he will be advancing as a


Support Consultant – provide support and training to engineers



Desktop Level 3


Enterprise Level 3



System Consultant – provide pre-sales and post-sales support to customers
Skills Roles & ResponsibilitiesWorking experience in administrating Unix based (e.g. Solaris, RHEL) or Windows servers  Experience in virtualisation (VMWare VSphere family of products) / container technology will be an added advantageRequirementsTertiary Education (Degree or Diploma) in relevant field is preferred Working experience in administrating Unix based (e.g. Solaris, RHEL) or Windows servers  Experience in virtualisation (VMWare VSphere family of products) / container technology will be an added Read more
advantage Experience in setting up and supporting the following tech stack will be an added advantage:o Middleware like Passenger, iPlanet, JBoss, Weblogic, Apache, IISMessaging Queue like RabbitMQ or other AMQPo Load balancer or reverse proxy like HAProxy o Oracle Database and clustering (e.g. RAC, Data Guard) Experience in scripting languages (e.g. Python and PERL, Unix shell scripting, FTP/SFTP scripting, PowerShell scripting) will be an added advantage Experience in setting up and using Agile continuous integration tools will be an added advantage, for exampleo Configuration management tool such as Ansible, Chef, Puppeto Continuous integration tool such as Go.CD, Jenkins, Bamboo Added advantages (non mandatory) programming in either Java, J2EE, Dot Net and/or Ruby on Rails, Python, PERL, etc
Skills Roles & ResponsibilitiesWork with the clients to understand their transfer pricing rule/modelAnalyze business requirements and create use cases for presales/training purposeConduct demo or presentation on the transfer pricing solutionProvide training and consulting services to client/partnerEnd-to-end software implementationRequirementsDegree in any discipline and/or relevant Post Graduate/Professional Qualification in Accounting or Finance.Minimum 3 years of relevant experience in bank's fund transfer pricing (FTP).Strong interpersonal and communication skills.Excellent analytical skills.A team player Read more
and keen learner.Willing to travel.Knowledge/experience in Reporting or Data Analytics software is an advantage.
Skills Roles & ResponsibilitiesPerforming administrative duties which includes updating Operations Manager daily appointment agenda, answering Operations Manager's incoming phone calls and take messages, POS button set/updates, uniform purchase/inventory, outlet personnel name tag, outlet marketing promotion materials, issue and submit marketing request form, FTP updateManaging records such as outlet suppliers' contracts/agreements and various operational documentsMeeting coordination and minutes takingCreating presentations and preparing reportsArranging for outlets weekly purchasing and deliveryOther duties Read more
as assigned RequirementsMust possess at least a Diploma in any fieldPositive working attitude, ability to multi-task and has strong coordination skillsGood interpersonal, oral and written communication skillsFamiliar with Microsoft OfficeAble to speak and write in Mandarin to liase with colleagues in TaiwanWorking Hours: 9am to 6pm (Monday to Friday)
Skills Roles & ResponsibilitiesThis is an individual contributor role responsible for solving complex problems and taking a broad perspective to identify innovative solutions. This role serves as a technical/functional specialist and works independently with guidance only in the most complex situations. The Application Support Analyst is responsible to provide successful implementation and management of Visa services (applications) in the test and production environments. Ensuring the service meets the corporate Read more
quality, security and compliance standards, providing the documentation for the ongoing support and maintenance of the systems.Job DescriptionResponsible for providing 24X7 Application Support across multiple visa applications.Responsible for applying code and operation break fixes and other proactive maintenance activities to keep the services up and running.Ensure all jobs complete within the SLA and OLA timescalesResponsible for evaluating the Issues reported by Visa clients and members and providing ongoing solutionsResponsible for managing the performance and tuning of several Visa applications.Will be responsible for managing the service and ticket SLAs and managing the workflow to achieve the SLAs.Determine configuration and operational requirements for development teamDesign test criterions and test planParticipate in the decision making of success or failure of applications systems to be deployed in productionAssess risk associated to control and policy exceptionsExecute decisive action to preserve and maintain service availability, performance, integrity, capacity and security.Participate and determine root cause for service failure and support escalationWilling to Work in Shift Structure.RequirementsBachelors/Degree in Computer Science or other technology field or equivalent experience;3 - 5 years experience with Java, J2EE, Crystal reports, JASPER , IBM MQ Broker, SOAP, REST,XML, Webservices,Perl (or) Shell Scripting,. Net, C++1- 3 years on, Tomcat Server, WebSphere, Apache web server, WSAD, .Net framework , IIS, IBM-IHS,Database Experience with advanced SQL Skills preferably MSSQL Server & MYSQL ( Working knowledge on TOAD,Squirrel..is preferred)1 year required but 3 years experience preferred on file transfer protocols; FTP,SFTP,Connect Direct.Prior Experience in automation frame works likeQTP, BAO , Puppet or any DevOps (HPOO, Jenkin) Tools.Advance knowledge and experience with UNIX and Windows OSPrior working experience with Card and transaction domainsWorking experience with Visa Back-office applications and domain knowledge is an added advantageAt least 2 years' experience in Production support working in a globally distributed teamGood experience with ITIL, BMC Remedy and ticketing workflows
Skills