Sign in or register for a JobTech account.
Jobs that require

security architecture programming

skill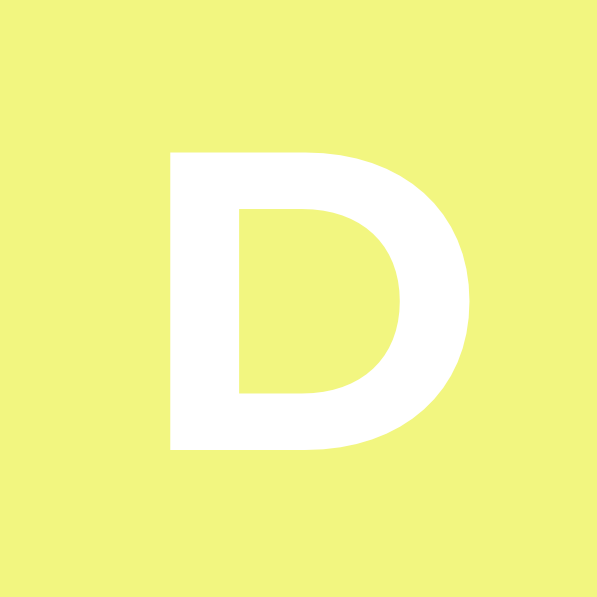 Roles & ResponsibilitiesWe are looking for Cyber Security professional with at least 3-5 years of experience in Information Security. You will be part of the assessment team providing advisory and risk assessment services to external clients, including network vulnerability assessment, penetration testing, threat modelling, security architecture and design review, configuration and compliance review.RequirementsThe successful candidate will effectively carry out those duties by possessing the below credentials:At least 3 Read more
years of working experience in Information Security; experience in advisory and/or assessment is preferableWorking knowledge on security assessment methodology like penetration testing and threat modellingFamiliarity with assessment tools like Burp Suite and Kali LinuxFamiliarity with OWASP Top 10 security vulnerabilitiesIn addition, we are looking for a versatile team player who possess the below qualities:Strong problem solving and analytical skillsExcellent oral and written communication, strong organization and interpersonal skillsExperience with a professional services firm or equivalent will be advantageousDegree in Computer Science, Engineering, Information Systems or equivalentGPEN, GWAPT, OSCP, and/or applicable professional certifications is an advantageIf you believe you have what it takes to join the world's leading risk consulting practice, please apply online. We regret that only shortlisted applicants will be notified.
Skills
Partake in technical design reviews, integration, testing, and documentation workResponsible for technical advisory to security / BAU teamsUpdate, sustain, and administer a high level of security for in-house security infrastructuresApply system security engineering principles to deliver real solutions premeditated to enhance the security positionIdentify threats and develop suitable defence measures, evaluate system changes for security implications, and recommend enhancements, research, and draft cyber security white papers, Read more
and provide first-class support to the cyber security operations staff for resolving difficult cyber security issuesFacilitate and assist in security incident response effortsConfigure Windows and Linux host-based security as well as network and cloud-based security systemsTake part to support Project management of project user requirement, RFP and solutioningAwareness and manage project budget and delivery timelineMinimum 8 years of experience identifying threatsExcellent Communication and Presentation SkillsAble to review security implications and recommend improvementsUnderstanding of Cyber Security MethodologiesCurrent knowledge of technology capabilities and trends , types and techniques of hacking attacks in the wild can be an additional advantageBasic networking experience can be an added advantageAttention to details and good problem solving killsSAN GIAC , CCNA, CEH , CompTIA can be an added advantageLI-TK
Skills Roles & ResponsibilitiesPowered by big data and advanced technologies, insights from analytics are disrupting everything from how companies create competitive advantage to day-to-day business processes. But companies don't have analytics problems; they have business problems that analytics can address.Our view is that the human element is just as critical as technology and data to realizing true value from analytics.This involves individual and organizational considerations that become the bridge Read more
from data to insights to action.The opportunityAs a Senior Consultant, you will deliver value-added services to our clients and you are required to be a specialist in managing both structured and unstructured enterprise data and deliver analytics-related solutions to Ernst & Young clients across Asean.In addition, you are required to communicate effectively with the project manager & team members in the region regarding the progress of the project and be a role model to the team members in exhibiting the Ernst & Young best practices.At Ernst & Young, the true value lies in embedding analytics deeply into business processes at the point of where decisions are made – by human beings.Your key responsibility: This is a role where no two days are the same – so you'll find yourself taking on plenty of new responsibilities as you go. You'll work alongside clients and colleagues, balancing your time between developing security strategies, advising stakeholders, providing workshops and supporting business development. If you're flexible and ready to adapt to a constantly changing environment, there's no better place to develop your skills. Since you'll be working directly with clients, some travel will be required.Skills and attributes for successAnalytical and problem-solving skills combined with experience in leveraging data analytics to drive insights and business decisions.Analyze client's business and supply chain requirementsDevelop supply chain optimization models and statistical analysis using packaged as well as custom optimization software tools (e.g. LLamasoft Supply Chain Guru, LLamasoft Transportation Guru, SAS, R, Python, GAMS)Analyze and interpret optimization results and derive insightsCommunicate technical insight from analytics and modeling to senior executives in a business-oriented and pragmatic wayProvide critical thinking and subject-matter expertise to quantitative and qualitative aspects of client engagementsStrong attention to details and ability to multi-task.A strong work ethic.A willingness to travel to meet client needs; travel is estimated at 20%.RequirementsTo qualify for the role you must haveBS in Engineering or Computer Sciences1 - 3 years of working experience in consulting, analytics software-as-a-service or technology industry.Strong experience in solving supply chain planning and design problems using quantitative approachesWorking knowledge of commercial network design tools such LLamasoft SCG, IBM LNP or similarAdvanced data analysis and processing skills in MS Access, Excel, and SQLFamiliarity with custom optimization engines such as GAMS, LINDO, CPLEXWorking knowledge on a statistical package such as SAS, SPSS, R or PythonWorking knowledge of visualization tools like Tableau, QlikView or any other BI solution.Strong understanding of supply chain design levers and metricsUnderstanding of supply chain planning at strategic, tactical and operational levelFundamental understanding of science behind optimizationArticulate, with excellent oral and written communication skills.Adaptable, able to interact and build strong relationships with people from a diverse range of backgrounds.Intellectually rigorous, with strong analytical skills and a passion for data.Sound logical reasoning and deep thinking ability.Ability to work accurately to a high level of detail.Ideally, you'll also haveMS in Operations Research, Industrial Engineering, Decision Sciences, Engineering or Computer Sciences (preferred)Supply Chain certifications such as CSCP / CPIM are a plusWe offer a competitive compensation package where you'll be rewarded based on your performance and recognized for the value you bring to our business. In addition, our Total Rewards package includes medical and dental coverage, and a range of programs and benefits designed to support your physical, financial and social wellbeing. Plus, we offer:What working at EY offers We're interested in flexible professionals with excellent problem-solving skills and the ability to prioritise shifting workloads in a rapidly changing industry. You'll also need the confidence to give professional advice and guidance to colleagues and clients from a diverse range of cultures, often with limited information – both verbally and in writing. If you're a fast learner, with strong influencing skills and a genuine passion for information system security, this role is for you.What we look forSupport and coaching from some of the most engaging colleagues around.Opportunities to develop new skills and progress your career.The freedom and flexibility to handle your role in a way that's right for you.About usEY is a global professional services organisation providing advisory, assurance, tax and transaction services. We are committed to doing our part in building a better working world for our people, our clients and our communities. And we are united by our shared values and a dedication to delivering exceptional client service.Want to get to know us better?Visit www.ey.com/SG/careers Become a fan on Facebook: http://www.facebook.com/EYSGcareers Connect with us on Linked In: http://bit.ly/EYLinked_Careers Watch us on YouTube: http://www.youtube.com/ernstandyoungglobal We regret that only shortlisted candidates will be notified.© 2017 Ernst & Young Advisory Pte. Ltd. All Rights Reserved.
Skills Roles & ResponsibilitiesIT Security Engineer ($2500-3000, 5 days, River Valley)This candidate will be hired to handle client's IT security matters, job scope inclusive of IT security solutions development & implementation.Job scope:Onsite technical support on the security solutionsAnalyze potential security threatProvide professional IT security consultationInvolve and perform project implementation for IT security related solutionsUnderstand and translate business security terms and requirements to technical security solutionsPreparation of documents for project Read more
managementRequirementsJob requirements:Minimum Diploma in Computer Science/Studies/Engineering, any related discipline to IT securityPossess positive mindset and good communication skillsNetworking knowledgePreferably has experience in Windows server & *nix environmentWe thank you for your interest in this position, applicants with relevant experience please send Microsoft word resume with expected salary to[Click Here to Email Your Resume]for faster processing, alternatively, please visit https://www.facebook.com/MachspeedHR for more jobs available, thank you.You may also call +6563362530 (Look for BingCheng) to find out moreThank you very much.Agency License No. 12C6200EA Registration No: R1437671
Skills

Roles & ResponsibilitiesResponsibilities:- Develop the technical application security program to guide the secure development of technology platforms - Analyze business and operations initiatives to identify the business and application security risks, review the specified requirements and assess the control implementations to ensure information security risks are managed - Design and deliver innovative security solutions and initiatives and manage and support security technology platforms - Review vulnerability assessments and Read more
penetration testing to assess the residual risks and mitigation plans - Assess and advise Technology Solution Delivery and Operations teams on management and mitigation of security exceptions and deviations - Establish an application security awareness program to inculcate a secure development culture to minimize defects and improve time to marketRequirementsRequirements- 8 to 10 years of technology work experience with a minimum of 6 years in Information Security - Security certification in CISSP, CISM or CISA is a must; certification in architecture is a plus - In-depth knowledge and experience in information security risk assessment and management - Experience in the development and implementation of application and solutions - Experience in MAS technology related guidelines such as Technology Risk Management Guidelines, Outsourcing guidelines etc. - Experience in working and liaising with auditors to review and assess the control framework - Good understanding of key security technology such as identity access management solution, two factor authentication, enterprise certificate authority etc. - Passion to deliver sustainable security solutions and continued improvement in control and risk mitigation - Demonstrate ability to balance business and security requirements and manage tactical vs. strategic on-going initiatives - Demonstrate ability to operate in diverse environments and cultures and enjoys working in challenging and fast-paced environment - Discipline in timely submission and reporting key metrics and status - Strong communication and presentation skills to wide and diverse audiencesLicense No.: 12C6060
Skills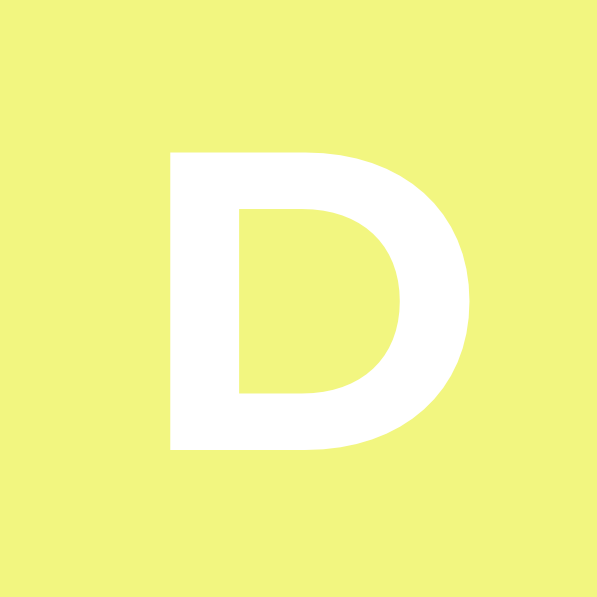 Roles & ResponsibilitiesOur Cyber Risk Servcies team helps clients protect the software applications that support these initiatives by assisting companies against data security breaches, data leakage, and cyber threats.You will be part of a technical team that analyse, design and implement enterprise IT Security solutions according to security best practices.Your role will involve performing delivery work which includes developing bespoke components (software programming) and/or deploying and customising COTS Read more
security products.You will be working in a fast-paced and dynamic environment to meet or exceed client expectations.RequirementsThe successful candidate will effectively carry out these duties by possessing the below credentials:1 to 3 years of professional service experience in the following technical areas(s):Java, C++ or C application programmingImplementing enterprise Java applicationsWeb application (J2EE, JSP) framework and development – will to be hands-on in writing source codes and/or scriptsFull SDLC cycles for medium to large enterprise system implementation (project phase and maintenance phase)Knowledge of information security desirable but not mandatory In addition, we are looking for a versatile team player who possess the below qualities:Strong problem solving and analytical skillsMeticulous in execution of tasksKeen and excel in both technical delivery work as well as client facing dutiesExcellent oral and written communication, strong organization and interpersonal skillsExperience with a professional services firm or equivalent will be advantageousDegree in Computer Science, Engineering, Information Systems or equivalentCISA, CISM,SCJP and/or applicable professional certifications is an advantageIf you believe you have what it takes, please apply online stating the following details:Your current monthly salaryYour expected monthly salaryYour availability/notice periodWe regret that only shortlisted applicants will be notified.
Skills We are looking for dynamic individuals and team players for the role of Cyber Security Operations Manager in Changi Airport Group. The candidate will be responsible for the Cyber Security Operations team which comprises of in-house cyber security experts and outsourced Managed Security Service Providers (MSSP). The scope of the candidate includes but is not limited to: Management of the team responsible for defining, developing, updating, and delivering the Read more
service of Cyber Security Operations. Leading the team that operates, manages, designs, implements and maintains technical security solutions, security process support solutions, appropriate use monitoring and enforcement of solutions. Provision of leadership for the availability, performance, capacity, currency, problem resolution, and configuration of technical security, security process support, and appropriate use monitoring and enforcement solutions.  Managing the chain of custody for all evidence collected during incidents and security investigations. Strong experience creating and tuning detection signatures, Indicators of Compromise (IOCs), and other content to detect malicious activity Upkeep knowledge of hacker methodologies and tactics (TTPs), system vulnerabilities and key indicators of attacks and exploits. Establish and maintain expertise in a wide variety of security technologies. Ensure Compliance with any government's standards and related legislation, such as the Singapore's Cybersecurity Act, Singapore's Personal Data Protection Act, EU General Data Protection Regulation and ISO standards. Perform budget forecasting, financial forecasts relating to your organisations IT, Data and Information security. Develop and conduct regular Cyber awareness workshops Requirements Bachelor's degree in a related field such as Computer Science, IT or a Cyber-Security related field Minimum of 5 years of professional work experience in the security field, with experience in Managed Security Services and SOC environment. Certifications in CISSP, SAN GIAC Certifications (GCIH, GPEN, GSEC, etc.), will be advantageous Demonstrates good knowledge of cybersecurity technologies, trends, strategy and current legislation and regulations Possesses strong analytical skills to define risk, identify potential threats, and develop action/mitigation plan. Possesses organizational and project management, interpersonal and communication skills (verbal and written), ability to mentor/train staff and bring awareness to current and emerging threats. Has the ability to manage and prioritize multiple tasks and projects and assist/advise support engineers in establishing appropriate priorities as well as demonstrated ability to manage customer projects and portfolios.
Skills 1 year contractAng Mo Kio Shift work requiredUp to $5000 + Completion/Performance Bonus Responsibilities:Appraised of the current state ofcomputer security in place in the organization Technically proficient and up-to-date in basic computer security policies and practices Proactive in preventing Cyber-Security Incident To perform technical security assessment for IT & Network components - Vulnerability assessment, Penetration testing, Opportunistic Hacking, Web application security testing, Security source code review etc. To Read more
monitor and track the identified vulnerability, issues and fix detected vulnerabilities to maintain a high-security standard. Be familiar with browser, Web service, cloud security, mobile applications security, and operating system security concepts Understanding of leading vulnerability scoring standards and ability to translate vulnerability severity as security risk Perform forensic investigation if required. Review all security logs.Period: 1 year contractLocation: Ang Mo Kio Working Hours: 12hours shift 2 days off 2 days work Salary: Up to $5000 + Completion/Performance Bonus Requirements:Degree in Computer Engineering, Computer Science or equivalent, although consideration will be given to experience and certifications in lieu of degree. At least 5 years' experience in cyber security Certifications such as CREST, OSCP and CISSP (Not a must to have all) Able to perform PenTest, Vulnerability Assessment & Risk Assessment Strong in technical skill Able to handle demanding service response and recovery turnaround Able to manage daily support tasks to meet stringent SLA requirements Excellent scheduling and multitasking skills Meticulous and process-orientedInterested applicants, kindly email your detailed resume (MS Word format is preferred): [Click Here to Email Your Resume] (Reg No: R1107386) Please ensure that applications sent through email are no bigger than 1Mb. We thank all applicants for your interest but regret to inform that only shortlisted candidates would be notified. Success Human Resource Centre Pte Ltd (EA License Number: 97C4832) 1 Sophia Road, Peace Centre, #06-23/29 Singapore 228149 T: 6337 3183 | F: 6337 0329 | W: www.successhrc.com.sg
Skills
/br>AVP / VP, Information & Technology RiskResponsibilities Establish, maintain and coordinate the implementation of Information and Technology risk management policies and standards, guidelines and procedures. Facilitate and conduct risk management activities (including risk assessment, gap analysis, incident management, business impact analysis and so on) for existing applications and platforms, new projects, and vendor-related initiatives. Conduct periodic controls assessments on policies and standards compliance, as well as thematic reviews Read more
on areas of concern. Manage engagements with internal and external auditors to help facilitate and track their audits, aligning them with internal processes and procedures. Review IT security, audit and operational risk issues; identify root causes and trends and recommend policies, procedures and guidelines to address these issues. Work within relevant information, technology risk and cybersecurity programs and initiatives to ensure the technology environment is secure and sustainable. Provide risk advisory and analyses on emerging technologies such as cloud platforms, blockchains, artificial intelligence and machine learning. Requirements Experience conducting information and technology risk and cybersecurity audits, reviews, controls improvement and implementation initiatives. Good working knowledge of IT general controls as well as domain knowledge in internet security, security architecture, system administration, network security and cryptography. Professional qualifications such as CISA / CRISC / CISM / CISSP.
Skills Clementi Permanent 8.30 am to 5.30 pmResponsibilities:Work with Head of Department (HOD), IT to formulate and implement Information Security Risk Policy, standards, best practices for effective IT security, risk and compliance controls across the institute; Perform regular reviews of the governance framework policies and procedures to ensure that they are updated to the changing institute needs; Conduct in-house security audits, reviews, scans, code reviews and compliance checks to Read more
assess systems, infrastructure, services and processes for security and compliance with security policies, standards and procedures; Work with internal and external auditors in planning and conducting security audits, reviews, scans and tests; Respond timely to security incidents and conduct investigation and recommend the appropriate follow up actions including containment, recovery and preventive actions; Perform audit log reviews and assessments to detect security breaches and anomalies; Keep abreast of the latest industry security practices and technologies as well as emerging threats and vulnerabilities, and recommend appropriate controls for implementation to improve the institutes security posture; Oversee and guide IT Security Executive in performing his duties; Promote, train and create staff awareness of IT security and data protection policies and practices;Duration:PermanentSalary:OpenWorking hours:Monday - Friday 8.30 am to 5.30 pmLocation:Clementi (Tertiary institute)Requirements:Degree in Computer Science, Computer or Information Technology Minimum 5 Years of relevant working experience Good knowledge of information security principles and technologies, governance and compliance Experience in implementing security audits, controls and mitigating measures for Internet/enterprise IT infrastructure and applications (preferably with CISA qualification or equivalent); Experience in implementing security solutions for Internet/enterprise IT infrastructure (preferably with CISSP and CEH qualification or Equivalent); Experience in implementation, operations, administration and maintenance of various enterprise security solutions, including endpoint security, monitoring and analytics tools, firewall and Intrusion Prevention System (IPS); Experience in incident handling /response, reporting to and collaborating with higher echelon Computer Emergency Response Team (CERT) teams; Knowledge of Domain Name System, DNSSEC, BIND, UNIX/Solaris, ORACLE DB and JAVA would be an added advantage;Interested applicants, kindly email your detailed resume (MS Word format is preferred): [Click Here to Email Your Resume] (Reg No: R1107390) Please ensure that applications sent through email are no bigger than 1Mb. We thank all applicants for your interest but regret to inform that only shortlisted candidates would be notified. Success Human Resource Centre Pte Ltd (EA License Number: 97C4832) 1 Sophia Road, Peace Centre, #06-23/29 Singapore 228149 T: 6337 3183 | F: 6337 0329 | W: www.successhrc.com.sg
Skills