Sign in or register for a JobTech account.
Jobs that require

service oriented architecture

skill

Deliver projects for the minimum cost to an agreed scope and schedule with an acceptable risk profile, and aligned with appropriate change frameworks while maintaining quality and stability of underlying systems
Own the finances, ensure that all financial metrics for the project are correct, and take an active part in maintaining a transparent and correct financial position for the project
Drive a commercial ethos for the project by focusing on costs and actively seeking to introduce costs savings
Manage all activities end-to-end to deliver the project (from scoping to implementation) to agreed parameters
Actively work with and manage a wide range of stakeholders in the business, technology and where required outside the bank, to deliver the project to agreed parameters
Actively manage project conflicts, dependencies, changes to scope, cost or schedule, risks and issues, and ensure plans are in place to mitigate them with urgency, and communicate these to relevant stakeholders in a timely manner
Deal with all project related escalations, and seek input and assistance from appropriate channels to resolve these in a timely manner
Make or facilitate the making of decisions in a timely manner
Actively monitor and report progress to all stakeholders in a timely manner by using a variety of formal and informal communication channels
Ensure that project documentation and artefacts are current, relevant and correct
Required Experience
A Bachelor's degree in Computer Science (or equivalent experience)
At least 5– 10 years of development and delivery experience, preferably in banking environments
Have been through projects using Agile delivery.
Fundamental knowledge of distributed Architectures, SOA, Micro-services, PaaS
Familiarity with key technologies, e.g. JAVA, PCF, MariaDB is an added advantage
Candidate with development and delivery experience is essential
Competencies
Proven track record of delivering projects to agreed project parameters, preferably within financial services organisations
Proven capability of leading teams across sites and geographies
Proven experience of working with business and technology stakeholders across all levels to achieve successful outcomes
Strong analytical and problem solving skills, with attention to details
Excellent written and verbal communication skills
Ability to work across organizational boundaries, leverage networks and drive project to successful completion
High level of drive, integrity, persistence, edge, can-do attitude, pro-activeness and maturity
Ability to influence, negotiate, lead and work as a team player to deliver
Skills

Job Duties & Responsibilities
Taking L1 and L2 support of existing BAU systems.
Taking the ownership of investigating the root causes within SLA
Manage the lifecycle of Jira tickets
Must-have requirement
Strong knowledge in Linux operation system
Shell scripting will give added advantage
Strong SQL knowledge (Oracle, MySQL, MaraiDB)
Understand Production release procedures
Understand Infra activities (Network, ID management, LDAP, Firewall, etc.)
Good knowledge on Openshift support. Or any other cloud based support.
Good-to-have
Familiar with Cloud Platforms like AWS, Open Shift
Familiar with DevOps
Professional Qualification
A Bachelor's degree in Computer Science (or equivalent experience)
4 – 9 years of application support experience
Relevant industry experience on Solaris, Linux systems
Fundamental knowledge of distributed Architectures, SOA, Micro-services, PaaS
Source Code control (experience with Git preferred)
Able to perform unix / linux scripting.
Monitor and address issues relating to capacity constraints and performance related items.
Skills ResponsibilitiesWork with researchers to translate research findings into working prototypes and if needed, evolve them into a state that is almost production ready, taking into consideration also the non-functional aspects. Collaborate with the various stakeholders to conduct trials/PoCs to evaluate feasibility of technologies for solution Troubleshoot technical problems and devise solutions quickly. Continuously track emerging technologies both within internal and external, evaluate them and recommend the right technologies Read more
for the solutions. Any other ad-hoc duties as required or assigned. Requirements Minimum Bachelor of Computer Science or equivalent 2-5 years of relevant working experience in one or more of the followings: RESTful API & Distributed Services (SOA) development experiences Good database schema design experience (SQL/NoSQL) Good to have message queue (activeMO, rabbitMO, etc) developments Strong programming skills in core JAVA, HTML5 and JavaScripts Excellent written and oral communication skills Candidate with excellent passion in AI software development are encourage to apply. EAP No:. R1766065EA Licence: 95C5411
Skills Responsibilities : Define system-level application architecture that includes high-level design, architectural policies and principles, design and programming guidelines, implementation risks and mitigation measures, software development and integration strategies, software configuration controls, etc Maintain control over the architect throughout the entire software development lifecycle by continuously making critical adjustments to the architecture to ensure desired results are achieved Involve in requirement analysis phase to ensure the implementation feasibility of Read more
functional specifications. Highlight requirement gaps, disproportional construction efforts, technical challenges and any other issues to business analyst teams Provide technical leadership in the development through established design and development methodologies, to ensure system meets functional and system requirements Engage customers to explain the rationale of architecture's selection, or other technical issues Ensure best practices, frameworks and re-useable components are employed in the development project Trouble-shoot technical problems faced by the project team. Contribution to organizational development thru sharing best practices. Developing and conducting technical courses. Coach, train and mentor junior architects Be involved in pre-sale activities as solution architect RequirementsDegree in Computer Science and Engineering At least 10 years' experience with substantial project work in software design & development Experience in designing solutions using appropriate platforms and system technologies such as enterprise database design, web and application server and network technologies Technically strong in Asp.net, C#, Sql Server, WebServices, WCF, WPF, Hibernate, Silver light, TFS& design tool, SOA implementations Experience in designing solutions using appropriate platforms and system technologies such as enterprise database design, web and application server and network technologies Certified in appropriate technologies is an advantage Self-motivated with a positive "can-do" attitude, creative with excellent presentation, communication, negotiation and interpersonal skills including strong persuasive techniques. Ability to lead, develop and maintain respectful and trusting relationship; Able to travel as required EAP No. R1766065EA Licence No. 95C5411
Skills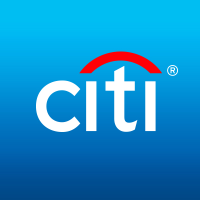 Primary Location: SingaporeEducation: Bachelor's DegreeJob Function: TechnologySchedule: Full-timeShift: Day JobEmployee Status: RegularTravel Time: Yes, 10 % of the TimeJob ID: 19012610DescriptionHead the technical engineering and strategy discipline for Cards and PaymentsHelp set and drive technology strategy for solutions/applications/systems across Cards and Payments towards componentization and, events and services driven architectureDrive the development of technology roadmaps ensuring alignment of business and IT goalsProvide an enterprise solution that is scalable, Read more
adaptable and in sync with business plans and strategiesSurvey market landscape for solution/application insights, directions, vendors, and methodologiesAdvise during the business development life cycle by serving as a solution SME to help identify and qualify business development opportunitiesDrive experimentation to assess new solution/application pathsLead/participate in product selection process with Enterprise Architects Lead development of formalized solution methodologiesLead/participate in end to end technical solution and design detailsLead technical design disciplineQualificationsMinimum 15 years' experience in platform wide technology strategy, engineering and design roleExperienced in SOA and EOA architectureSignificant and solid software engineering and design experienceDeep end-to-end architecture and technology experience, including front-end, middleware, mainframe, databases, data warehouses, within financial services environmentsDeep understanding of TOGAF and BIAN architecture frameworksUnderstanding of enterprise integration and messaging patterns, SOA governance practicesExcellent written and verbal communication skillsProven experience of having solved complex analytical and technical problemsStrong analytical skills and proven ability to simplify and clearly communicate complex analytical outcomes, linkages and messages#LI-SG
Skills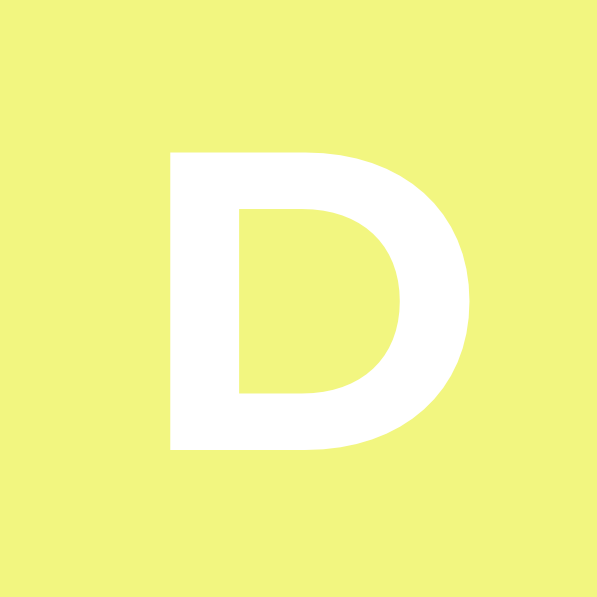 Business FunctionGroup Technology and Operations (T&O) enables and empowers the bank with an efficient, nimble and resilient infrastructure through a strategic focus on productivity, quality & control, technology, people capability and innovation. In Group T&O, we manage the majority of the Bank's operational processes and inspire to delight our business partners through our multiple banking delivery channels.Responsibilities Manage End-to-End Enterprise Architecture including Enterprise Services, Middleware technologies e.g. Tibco, Read more
Middleware MQ, EMS, Mainframe technologies, Databases, Data Warehouses, and Core Banking solutions. Set up Integration layer platform starting from pre-prod, production & DR e.g. TIBCO Domains, EMS, Hawk Rules Horizontal scaling setup and segregation of Integration component to ensure no impact or less impact.Provide guidance on splitting of a service based on complexity and the load.Offer guidance for the merging of different service based on endpoints and similarity. Design patterns for Integration layer, Application Infra Setup. Set up Scheduled, Unscheduled maintenance window. Handle multiple concurrent incidents following process and closure with management report.Requirements5 years of related work experience in Service Oriented Integration, API & Digital Transformation projects Expertise in TIBCO suite of products, Business Works, ActiveSpace, EMS, Admin & Hawk. API exposure on Internal and External connectivity to Services layer. Expertise on MQ, HTTPS, Database, C:D, TWS connectivity to Service layer. Good relevant understanding of Enterprise Integration and Messaging Patterns, SOA Governance practices. Strong communication skills including engaging senior management on strategic plans, leading project steering committees and status updates on tickets and incidents. Excellent organizational, vendor management, negotiation, and prioritization skills. Proactive and able to work under pressure Strong problem-solving skills and positive "can do" attitude. Bachelor's Degree in Computing, Engineering or similar discipline or 5+ years of equivalent experience Previous financial/banking or product technology industry experience will be desirable Apply Now We offer a competitive salary and benefits package and the professional advantages of a dynamic environment that supports your development and recognises your achievements.
Skills
Job DescriptionDrive solution design, implementation of Alipay payment products and platform capabilities, with the integration and localization into Ant's SEA local partner wallet platform. Bringing together the technical, functional and operational aspects of a solution to achieve business objectives. The scopes include:1. Participate in business requirement discussion, understand local partner's current systems, and work out end to end integration solution.2. Design and develop high volume, low latency server Read more
side applications in the context of mission critical, distributed systems to ensure high availability and high performance.3. Participate the review at system analysis, development, integration and testing stage to ensure overall solution is aligned with no gap.4. Support continuous improvement by post-implementation analysis, production issue investigation and business result tracking. 5. Co-work with local partner tech team for mid to long term architecture planning and upgrade.6. Co-work with local partner to improve development process efficiency and better technology risk management.Job requirements1. BS/MS degree in Computer Science, Engineering or related subjects.2. 5 to 10 years experience in OOAD, design patterns, with good product & business sense.3. Proven hands on experience and profound insight in core Java, Java EE platforms and Spring framework. Deep experience in C++ and its related web containers, application servers may also be considered.4. Excellent knowledge of Relational Databases, SQL and ORM technologies (JPA2, Hibernate, etc.). Experience in NoSQL DB, e.gl, MangoDB, Redis is a plus.5. Good understanding and expertise in distributed system/architecture design (SOA, micro services, restful, etc.) and experiences in building scalable, fault tolerant distributed transaction systems6. Familiar with FINTECH technology, solid understanding of the payments industry, and experience in large scale payment/e-commerce related domains is an advantage7. Good communication in English (oral/written) is a must, Mandarin or Southeast Asia language speaking is a plus. Able to explain complex technical solution in layman's term to non-technical business and product users. 8. Result oriented, adaptive and ability to embrace changes. Strong in multi-tasking and perform well under pressure.
Skills
Job Duties & responsibilitiesDevelopment efforts in an Agile software development environment, participate in sprint planning, task breakdown, and daily stand upsWork with product owners and architect to understand objectives and translate these into a system level design and implementationImplement designs that meet quality standards, coding standards, and provide a rich user experience across platformsDesign and implement new frameworks and software that meets standards in performance, reliability, and maintainabilityCreate Read more
rapid prototypes to vet new design, interaction, and integration concepts.Collaborate with vendor and employee resources to deliver projects on time and with a high level of quality as measured by performance, uptime, and maintainabilityProactively identify bottlenecks in the system and work to resolve these issues before they become a problem.Required ExperienceAt least 8-10 years of working experience, preferably in Banking environmentsAt least 3 – 5 years of working experience in Actimize development especially in WLF and SAM solutionsExcellent written and Verbal communications skillsCandidate with prior experience of SAM 9 will have an advantageRelevant AML experience in banking environmentCore Java, Spring Framework would be favourably consideredFundamental knowledge of distributed Architectures, SOA, Micro-services, PaaSExperience in DevOps Operating Environment will have an advantageAble to perform Linux / Windows scripting.A Bachelor's degree in Computer Science (or equivalent experience)
Skills

The candidate will be responsible for open API design and development to extend our Wealth Management Platform, working within an extensible loosely coupled services framework to drive innovation and enhance platform and related applications capabilities in this area.Description:The candidate will also support the development teams in the design and build of highly responsive & robust micro services following best practices of API design & development.Besides technology, the candidate Read more
should also have an interest in picking up domain knowledge in Wealth Management, as proposed solutions should address a specified business problem.Strong requirements analysis and problem solving skills using a structured approach is a must, with an emphasis on flexibility and resiliency to fast moving changes.Whether the technology is used to solve existing business problem or utilising the technology for new business opportunities, the candidate is expected to ensure that the proposed solution fits into the existing BOS technology and application landscape and comply with existing security and IT standards. This may involve performing Proof of Concepts (POCs), working with third party vendors and/or internal staff to ensure that a proposed solution actually works.He/she should also be comfortable in demonstrating these experimental software solutions to external and internal stakeholders. The candidate will also actively assist in research-related initiatives that explore and push the boundaries of innovation of the bank's platforms. Requirements:A Bachelors or post-graduate degree in Computer Science, Computer Engineering or related disciplineSound background in enterprise software architectureKnowledge and experience in Swagger framework, SOA, Micro-services, HTML5,Web 2.0 etcPrior exposure to wealth management, asset management or portfolio management is a plusReasonably familiar with information & network security in a banking environmentMust have experience in:o Open source DevOps toolso Programming skills in Java and/or PythonStrong interpersonal skillsTeam player, accustomed to working as part of a virtual teamGood communications skills in both written and verbal English
Skills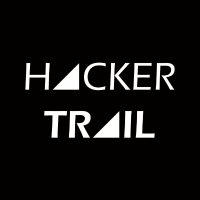 The candidate will be responsible for open API design and development to extend our Wealth Management Platform, working within an extensible loosely coupled services framework to drive innovation and enhance platform and related applications capabilities in this area.Description:The candidate will also support the development teams in the design and build of highly responsive & robust micro services following best practices of API design & development.Besides technology, the candidate Read more
should also have an interest in picking up domain knowledge in Wealth Management, as proposed solutions should address a specified business problem.Strong requirements analysis and problem solving skills using a structured approach is a must, with an emphasis on flexibility and resiliency to fast moving changes.Whether the technology is used to solve existing business problem or utilising the technology for new business opportunities, the candidate is expected to ensure that the proposed solution fits into the existing technology and application landscape and comply with existing security and IT standards. This may involve performing Proof of Concepts (POCs), working with third party vendors and/or internal staff to ensure that a proposed solution actually works.He/she should also be comfortable in demonstrating these experimental software solutions to external and internal stakeholders. The candidate will also actively assist in research-related initiatives that explore and push the boundaries of innovation of the bank's platforms.Requirements:A Bachelors or post-graduate degree in Computer Science, Computer Engineering or related disciplineSound background in enterprise software architectureKnowledge and experience in Swagger framework, SOA, Micro-services, HTML5,Web 2.0 etcPrior exposure to wealth management, asset management or portfolio management is a plusReasonably familiar with information & network security in a banking environmentMust have experience in:o Open source DevOps toolso Programming skills in Java and/or PythonStrong interpersonal skillsTeam player, accustomed to working as part of a virtual teamGood communications skills in both written and verbal English
Skills