Sign in or register for a JobTech account.
Jobs that require

shell scripts

skill

Job Duties & Responsibilities
Taking L1 and L2 support of existing BAU systems.
Taking the ownership of investigating the root causes within SLA
Manage the lifecycle of Jira tickets
Must-have requirement
Strong knowledge in Linux operation system
Shell scripting will give added advantage
Strong SQL knowledge (Oracle, MySQL, MaraiDB)
Understand Production release procedures
Understand Infra activities (Network, ID management, LDAP, Firewall, etc.)
Good knowledge on Openshift support. Or any other cloud based support.
Good-to-have
Familiar with Cloud Platforms like AWS, Open Shift
Familiar with DevOps
Professional Qualification
A Bachelor's degree in Computer Science (or equivalent experience)
4 – 9 years of application support experience
Relevant industry experience on Solaris, Linux systems
Fundamental knowledge of distributed Architectures, SOA, Micro-services, PaaS
Source Code control (experience with Git preferred)
Able to perform unix / linux scripting.
Monitor and address issues relating to capacity constraints and performance related items.
Skills About UOBUnited Overseas Bank Limited (UOB) is a leading bank in Asia with a global network of more than 500 branches and offices in 19 countries and territories in Asia Pacific, Europe and North America. In Asia, we operate through our head office in Singapore and banking subsidiaries in China, Indonesia, Malaysia and Thailand, as well as branches and offices. Our history spans more than 80 years. Over Read more
this time, we have been guided by our values — Honorable, Enterprising, United and Committed. This means we always strive to do what is right, build for the future, work as one team and pursue long-term success. It is how we work, consistently, be it towards the company, our colleagues or our customers.About the DepartmentThe Technology and Operations function is comprised of five teams of specialists with distinct capabilities: business partnership, technology, operations, risk governance and planning support and services. We work closely together to harness the power of technology to support our physical and digital banking services and operations. This includes developing, centralising and standardising technology systems as well as banking operations in Singapore and overseas branches.Job ResponsibilitiesActive hunting activity involving the analysis of machine data to determine anomalies, threats and suspected compromises. Conduct network flow and network deep packet analysis. Utilize advanced big data analytics tools and technology to determine anomalies and threats Continuously re-engineer and tune GSOC workflows and capabilities to improve operational effectiveness. Develop and streamline GSOC prevent, detect, response processes using automation and orchestration tools. Respond to Cyber threats. Provide subject matter expertise to the incident response manager. Develop and operationalize new threat response mechanism and processes. Conduct Cyber response exercises to tune processes and maintain operational readiness. Support and maintain GSOC's detection, prevention, response and monitoring systems and infrastructure via change management process. Enhance current detection capabilities and develop new detection use-cases Conduct regression testing and build enhancements on GSOC systems. Implement new technology and process improvements to security monitoring and cyber defense mechanisms. Research and define requirements for new projects; perform product evaluations and technical Proof of ConceptsOthers:Perform as a member of the Cyber security capability enhancement team to drive or participate in product evaluation, project discussion and deployments Work within established practices and handling guidelines to develop and deploy preventive maintenance processes for GSOC infrastructure Work with internal technical teams and engineers in technical troubleshooting, exercises and forums Available to respond to client requests and assist with troubleshooting activities Able to resolve customer related issues with minimal guidance Communicate effectively with a variety of internal teams and external contacts including technical and executive contacts Capable of juggling variety of priorities and deliverables in an interrupt driven environment with minimal guidance or supervisionJob RequirementsEducationITC/Diploma/Degree in engineering/Computer Science / IT/Cyber Security from a recognized education institution Professional security related qualification (e.g. SANS GCIA, GCIH etc.) is favorableTechnical Skills and experienceMin8-10 years of relevant Cyber security experience Good knowledge in networking technology and network security (i.e. Firewalls, WAF, IDS, IPS, VPN, HIPS, ADS, SIEM, UBA and TCP/IP protocols) Minimum 2 years of relevant working experience in a SOC environment Familiar with SOC processes Understanding of threat response and incident response Hands-on experience in Unix/Linux and Windows administration Hands-on experience in Security Information Event Management System (SIEMS) Hands-on coding experience: python, shell scripts Strong foundation in security threat TTPs and attack counter measure Analytical problem solver and good at troubleshooting technical issues Effective time management and organizational skills Operational knowledge of SIEMS, Breach Detection System, Network Forensic System, Big Data analytics, User Behavior Analytics and endpoint security technology Use of malware analysis platforms and tools Use of threat intelligence platforms and tools Technical/logical understanding of FW/IDS/IPS/WAF rule and SIEM rule construction Programming, concepts and scripting languages – Python, Ruby, Power-shell, Java, C/C++, Regex, STIX Good understanding of network forensics and packet analysis Good understanding of SQL/Database, SOAP-XML, Restful API Good understanding of internet concepts and technologies – internet services, search engines, open source tools, android/iOS - mobile technology, LAMP, iOT, TOR etc.Soft SkillsGood written and verbal communication skills Process and procedure adherence Strong analytical and problem solving skillBe a part of UOB FamilyApply now and make a difference.
Skills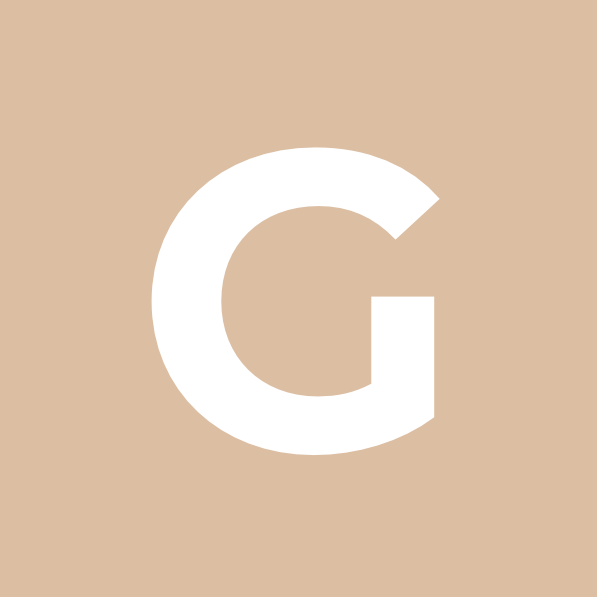 Job Description: You will assembly hardware parts and carry out installation and commissioning. You will also perform basic trouble-shooting of software on Linux platform, testing and evaluation of hardware. You will also provide service and technical support to our customers and understand their applications and requirements to develop solutions for their needs. Responsibilities:Deliver high quality Customer Service Support. Forecasting and ensuring on-time availability of spare parts for the Read more
customer needs. Digital Cinema Equipment troubleshooting. Responsible in getting the root cause analysis Interaction with customer and/or system integrator to provide technical support and troubleshooting on digital cinemas incident issues. Maintaining a good rapport and providing technical support to customer.Requirements:Diploma or equivalent from Electronics, Multimedia, Information technology or other related streams. Developed and implemented shell scripts in Linux to facilitate monitoring and diagnostics of onsite equipment. Minimum 1 year related working experience. Good command of written and spoken English. Possess good troubleshooting skills. Can work independently with limited supervision. Sound knowledge on system integration. Electronic, electrical, cabling and networking knowledge. Hands-on experience on Linux shell is an added advantage. Willing to work on non-working hours and public holidays occasionally. Able to travel when requiredAttractive remuneration package will be offered. Interested candidates, please send your CV with Current & Expected Salary and Date of Availability by mail to: [Click Here to Email Your Resume] All information provided by applicants will be treated in strict confidence and used only for processing application. Applicants who are not contacted within one month should consider their applications filed for future reference.
Skills ResponsibilitiesTo conceptualize, design development, testing and manage development work process document software driver concepts. Drive and established the necessary test environment setup to enable consistent and good quality delivery. Participate in or conduct technical reviews with peers to identify problems early in the development phases. Determines coding practices, development tools, and validation requirements. Assure the quality of work through design, review and testing Responsible for the delivery of Read more
the software/kernel/driver to manufacturing within the required timelines Requirements:Degree / Master in Computer Science/ Embedded Systems / Computer Engineering / Electrical Electronic Engineering with concentration in the areas of Embedded Software engineering 8+ years' experience in embedded software development and architecture design. Expertise with microprocessors (ARM, Intel) their architectures and embedded RTOS (ThreadX, Nucleus) and build system. Extensive experience in adding new HW platforms and device drivers into Linux kernel. Proficient in Perl and shell scripting. Proven experience in solving real-time embedded software issues, including: threading, optimization, memory management, interrupt handling, system level latency and so on Very familiar with SMP multi-core/multi-CPU/AMP hybrid environments. Proficient in system configuration management (GIT, Clear Case) Good analysis skills and proven ability to solve complex problems. Experience in using different hardware-assisted debugging tools (RTIT, JTAG, ETM, LA) Open-minded, a willingness to experiment within acceptable boundaries and a creative mind to bring novel solutions into design and problem-solving EAP No.: R1766065EA Licence No.: 95C5411
Skills Roles & ResponsibilitiesAdminister and support LAN/WAN and network configuration, installation/maintenance of Servers (Dell / HP) hardware, application and IT infrastructureProvide IT support and troubleshooting for server administration, network operations and configuration, backup/recovery, database administrationUndertake routine preventive measures and implementation, maintain and monitor network securityExperience with Data Center Power Cycle, Business Continuity Plan, and Disaster Recovery exercise /SitePerform assets, Inventory, and deployment (hardware and software) managementLiaise with IT vendors Read more
to ensure cost-effective, timely quality service deliveryService Desk phone calls and emails to provide Second level IT supportDefine and improve all Servers, System and network operation processesProvide assistance and support to troubleshoot any IT related problemProvide day-to-day IT support operations and ad-hoc duties when assignedMaintains proper historical backup tape files and application libraries in accordance with company record retention policyUser training and IT documentationOffice 365 Administration for Local and Global OfficesEnterprise Storage AdministrationSupporting other Meinhardt Global Branch OfficeRequirementsMin Diploma in Computer Engineering / Information Technology or equivalentMin 5 years working experience in relevant IT environmentMust possess good hands-on experience in Network Configuration in Cisco such as: configuring WAN/LAN/VLAN/WLAN, ClearPass Authentication ,Office 365 Global Admin role – License renewal , Proficient in executing Power shell scripting , Good Working experience with VMWare , Microsoft AD/DC/DNS/DHCP, File/Print/Web servers, DB & cluster servers, Veritas Enterprise Vault, SAN , NAS, Tape Backups, "Cisco Routers & Switches" Checkpoint VPN & Firewall, etc"Good working knowledge of Enterprise Storage (NETAPP, Dell EMC, Hitachi etc), Expertise with VMware, Veeam Backup and Replication/ Veritas Backup Exec, Replication Administration & ManagementProven experience with Checkpoint Firewall, Sandblast and Endpoint, VPN etcProactive and good team player with the ability to work in a fast-paced environmentResourceful with strong problem-solving skills & can work with little supervisionStrong communication skills, interpersonal skills, and user service orientedUnderstanding of Risk Analysis Assessment, PABX, UPS, VC and CCTV systems will be added advantage
Skills Roles & ResponsibilitiesCandidate will develop, support, tune and deploy Web Application Firewall security solutions across Visa.Primary day-today job duties involve –Web Application Security: Engineering, deployment, and operations of Web Application Firewall security solutions and integration of those platforms with other security solutions as required.Performing hands-on Web Application Firewall deployment, configuration, policy fine-tuning and maintenanceThis is a hands-on technical job. Looking for an experienced candidate with extensive experience with Read more
Akamai, Cloudflare and/or Imperva Web Application Firewall policy fine-tuning and administration.ResponsibilitiesWeb Application Security:Engineers, configures, deploys, and maintains Web Application Firewall solutionsDevelops advanced alerts/reports to meet the requirements of key stakeholdersDevelops automation for security tools management and workflow integrationCollaborates with key stakeholders within Information Security and Engineering teams to develop specific use cases to address specific business needsCreates WAF rules/signatures to mitigate threats and implements best practicesCreation and implementation of custom alerting dashboards in SIEM for investigationsWorks extensively withdifferent stakeholders across Visa for tuning WAF policies or creating custom signaturesAids in gathering metrics for measuring Performance and RiskProvides ongoing support to existing monitoring capabilities and data collection systems.Provides development support for the expansion and implementation of new systems.RequirementsOver 6 years of experience in Cybersecurity engineering with experience that includes configuring and managing Web Application Firewalls. Web Application Firewall/Security Experience:Experience with Akamai and/or Imperva is a mustExpert Python Scripting, Perl, Shell scripting. Development experience in C++, Java, Java Script.Excellent experience with Regular ExpressionsSolid understanding of web applications, web servers, application firewalls, frameworks and protocols with respect to web application development, deployment, and operationExtensive knowledge of Imperva, Akamai and/or Cloudflare Web Application Firewall configuration and managementExtensive knowledge of web technologies and conceptsStrong understanding of TCP/IP, web protocols and networking conceptsExpertise in one or more areas such as operating systems, web services, programming languages, network devices, application vulnerabilities and attack vectorsExperience in reviewing and analyzing log files and data correlationExcellent Logical and Practical understanding of SSDLCExperience with managing Web/Application ServersScripting/programming using PythonExcellent understanding and hands on experience with Java and/or .NET technologiesExcellent understanding of PKI TechnologyExcellent knowledge of open source and commercial application security tools and frameworks, including but not limited to Kali Web application testing toolsExperience in exploiting web apps and web services security vulnerabilities including cross-site scripting, cross-site request forgery, SQL injection, DoS attacks, XML/SOAP, and API attacks.Excellent understanding of OWASP Risks, Vulnerabilities and Mitigation MechanismsExperience with Web Application Firewall management and rulesWell versed in system exploits (e.g. Buffer Overflows, PTH attacks, windows authentication framework etc.)Excellent understanding of DDoS techniques and mitigation mechanismsCyber Defense and Incident Response:Solid understanding of Incident Response ProcessPrior experience in Security Operations and Incident ResponseExcellent understanding of Cyber Security Operations, Incident Response processesEducational, Certifications and Other:Excellent communication skillsExcellent team playerCISSP, SANS GPEN, GXPN, SANS GIAC AWS SecurityOSCP (Offensive Security Certified Professional) is a PlusBachelor's degree in engineering, computer science, information security, or information systems
Skills Roles & ResponsibilitiesPrimarily the architecture, engineering, deployment and support of MySQL database environment.Support Database Platform Engineering in the architecture, development and deployment of MySQL Database on LUW in high SLA environments. This includes, but is not limited to, advanced to expert engineering and implementation of the following:Manage, support and maintain database technology and infrastructure, adhering to the architectural guidelines and policies.Database administration for off the shelf and internally Read more
developed applications, ensure continuous 24x7 operation and availability in support of mission critical business applications and participating in on-call rotation.Install, configure, monitor, upgrade and maintain MySQL databases in production and non-production environments.Support local/across the DC failover with High Availability Disaster Recovery environment with MySQL native Replication. Participate in Database Maintenance and DR activities.Write/maintain OS level scripts for DB automation and application maintenance.Provide technical expertise and hands-on support in consolidation and migration of databases to new hardware and platforms.Physical implementation of databases, storage structures, high-availability solutions, replication, and disaster recovery solutions.Proactive and reactive performance analysis, monitoring, troubleshooting and resolution of escalated Level 2 and Level3 issues.Regular database capacity planning related to database growth and system utilization, trend analysis, predictive future database resource requirements, and the structured organized reporting of the same.Work closely with other Infrastructure engineering, product development, business operations, and technical operations to ensure delivery of database services within the SLA's and performance targets.Adapt business requirements, model data, and develop database specifications, table and element attributes.Participate in the evaluation, selection and implementation of DBA tools to improve the effectiveness of tasks such as performance monitoring and tuning, recovery, and database change management processing.Ability to work well as a team and as an individual with minimal supervision.RequirementsBachelor Degree in Computer Science or Information technology field is a must10-14 years of DBA experience, managing MySQL databases, Versions 5.5 and onwards6-8 years of MySQL Native Replication experience, managing complex replication topologyStrong understanding of InnoDB Cluster and MySQL RouterStrong understanding of MySQL database fundamentalsStrong understanding of MySQL Native Replication fundamentalsStrong understanding of MySQL database security managementShould have strong UNIX platform skills and understanding of network, storage, tiered application environments and security.Proficiency in writing SQL procedures and functions for administration and application supportStrongknowledge of operating systems, Shell scripting, Perl/Python scripting is a plusGood interpersonal skills along with effective communication (both written and verbal) skills.Demonstrated ability to solve complex systems and database environment issues.Demonstrate ability to work in a complex organization to determine business and customer needs, providing the best solution to meet those needs.Work experience in a Financial Institute will be preferred.
Skills
Job Description1. You will be designing and developing mobile payment services. You are expected to understand business and product requirements, and translate them into technical design and implementation. You will be improving and optimising the performance, and ensuring the safe and stable operation of large scale, highly concurrent distributed systems. 2. You are expected to guide, train, and share your technical expertise and knowledge with the team, in Read more
collaboration with our global strategic partners.3. You will have a once-in-a-lifetime opportunity to bring inclusive finance to the world and positively impact billions of lives.1、参与蚂蚁国际钱包平台架构设计与开发,承担核心功能代码编写,开发与维护系统公用核心模块;2、理解业务,主导各类业务及技术改造类项目的系统分析与设计工作,主导技术难题攻关,持续提升系统在大规模分布式系统环境下高并发、海量请求数下的高处理性能,解决各类潜在系统技术风险,保证系统的安全、稳定、快速运行;3、负责指导、培训普通开发工程师,审核开发工程师的设计与研发质量。Job requirements1. Solid Java foundation, familiar with JDK, understands Java polymorphism, multi-threading, IO, JVM. Proficient in Java EE, SOA, OSGI and other related technologies. Have in-depth understanding of various open source frameworks such as Spring, MyBatis, etc. Experience with microservices, RESTful API services, JAX-RS, Apache dubbo is an advantage.2. More than three years of experience in designing and developing high traffic web application systems.3. Proficient in the Unix/Linux operating system, command line, and shell scripts.4. Clear and logical thinking skills, can analyse and solve problems independently, good abstraction and design skills.5. Professional proficiency in oral/written communications in English. Oral communication in Mandarin is an advantage.6. Ability to work with offshore teams, strong in multi-tasking and performs well under pressure.7. Willing to travel for work. (China/Southeast Asia).1、扎实的java基础,熟悉基础类库、理解Java多态、多线程、IO等,精通Java EE、SOA、OSGI等相关技术;对各种开源的框架如Spring、MyBatis等有深入的了解,有微服务、SOA、RESTful(如jax-rs、dubbo) 使用经验者优先,对框架本身有过开发或重构者可优先考虑;2、三年以上大规模高并发访问的Web应用系统设计和开发经验;3、熟练掌握unix/linux操作系统,对常用命令运用娴熟,能够根据实际需要快速编写shell脚本;4、具备高度的抽象设计能力,思路清晰,善于思考,能独立分析和解决问题;5、较强的表达和沟通能力;工作认真、严谨、敬业,对系统质量有近乎苛刻的要求意识;6、具有大型电商网站、分布式系统设计与研发经验背景的优先考虑;7、base地:上海/杭州/成都/深圳
Skills

Roles & ResponsibilitiesSupport business functions within the organization for analytics use cases.Engage with business to understand business objectives of the use cases, translate to functional specifications for development team.Work with business to define Success Criteria/ Business Test Plans for the analytical use cases.Should be able to provide recommendation to business on data visualization and dashboards.This is a techno functional position with hands-on delivery role, working with business stakeholders, Read more
working with the cross-functional teams, while ensuring excellent business relationship.Prepare and maintain weekly status reports on Project delivery.Perform data profiling and come up with recommendations and report data quality issues.Must have SQL knowledge and expected to be hands on and write complex sqls for data analysis. Good to have python and shell scripting experience.Expertise in analytics tools like OBIEE/Sisense/Tableau/Power BI. Should be able to create logical data models for analytics.Coordinate with data engineers and architect/leads for successful delivery of projects.Functional knowledge of business processes, exposure to ERP & CRM software likeOracleEBS, Siebel CRM, Salesforce are preferred. RequirementsMinimum 7+ years experience in Business Intelligence & Datawarehousing technologies with 2 to 4 years of experience handling business stakeholdersMust be hands-on and have working experience in OBIEE/Tableau/Power BI.Prior Experience in ETL tools like Informatica/ Talend will be a plus.Must possess excellent verbal and written communication skills. Must be able to effectively communicate & work with fellow team members and other functional team members to coordinate &meet deliverables.Must be a team player with strong inter-personal skills.Must be able to work in a fast-paced team environment with minimal supervision. Must have the ability to escalate issues in a timely manner.Excellent written, verbal, presentation & documentation skills to foster clarity and predictability. Must be able to effectively communicate with people at different levels including customers, vendors, management, technical stake holders, developers etc.
Skills Roles & ResponsibilitiesWe are a group of scientists and engineers who use our technologies to solve real world problems. We understand data and products. We live with data, collecting, analysing and using data, help user to find their favourite items, detect patterns and mining interesting results. We stand on the wave of AI revolution, using latest techniques to build products. This is a position that need continuously study Read more
and problem solving.Job Description:Analyse data from various sources, find patterns and provide solutionsWrite high-quality, clean, elegant, and reusable code; build common librariesBuild high performance, high availability, scalability, and easy to maintain servicesCommunicate with other team, deep understand data from different sources and product architecture, optimise the data process pipelineDesign and implement various supporting tools as neededRequirementsRequirements:More than 3 years of relevant experiencePassionate about coding and programming, innovation, and solving challenging problemsBachelor's or higher degree in Computer Science or related fieldsIn-depth understanding of data structures and other computer science fundamentalsHands-on experience in at least one of the programming languages: Go, Python or C++Machine learning algorithms such as clustering, classification algorithms and data processing tools such as tensorflow, scikitSkills below are optional but preferable:Hands-on experience in distributed data platforms and processing frameworks such as Hadoop, Spark, Map-ReduceHands-on experience in Linux development environments and Shell Scripting
Skills