Sign in or register for a JobTech account.
Jobs that require

shipping operations

skill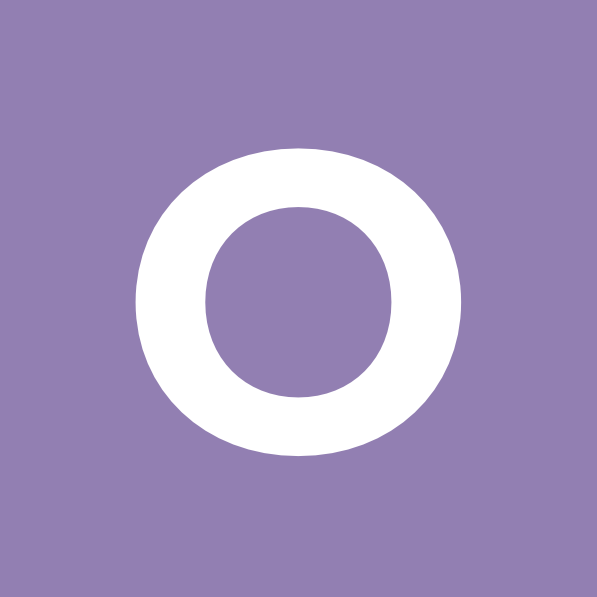 The Job - Responsible for a full spectrum of trading contract execution, shipping operations and documentation; - Shipment coordination with suppliers, buyers, ship-brokers, ship owners/agents, surveyors, insurance companies, etc., to ensure smooth loading and delivery; - Handle full set of shipping documents including liaison with banks on letters of credit negotiations and collection documentation; - Follow up on shipping claims and demurrages. Requirements: - Diploma/Degree in any field Read more
- At least 2 years of relevant working experience. - No experience is welcome - Ability to work independently. - Proficient in MS Office package. Working Location : Raffles Place Working Location : TownPlease submit resumes to [Click Here to Email Your Resume] with the following details in MS Word format: - Position applying for - Current remuneration - Expected remuneration - Notice period John Goh Meng Chye EA License No : 06C4642 EA Reg No : R1102621
Skills

MNC, Heavy Equipment Industry Paya Lebar area 5 days' work week Handle daily logistics and shipping activities Prepare full set of export and LC documents Application of C/O with Chamber of Commerce and related parties Ensure L/C terms and condition are accurate before any amendments Coordinate with 3PL and forwarders to ensure smooth shipments for products to be delivered within the timeline Resolve shipping issues with internal Read more
and external parties if any Provide ad hoc sales and administration support Ad hoc duties assignedRequirements:Diploma/ Degree holder in Shipping/ Logistics Management/ Supply Chain Management or its equivalent 3 years of relevant working experience Strong knowledge in C/O and L/C Proficient in Microsoft Words and Excel Good communication and interpersonal skillsInterested candidates, please state last / expected salaries and notice period and email to: [Click Here to Email Your Resume] TODAY'S CAREER PTE. LTD. 10 Anson Road International Plaza#30-13 Singapore 079903 Log in to our website for the most current list of job advertisements Website: www.todaycareer.com.sg Email: [Click Here to Email Your Resume] (Team members for this post: Katheriene Ang / Vera Tan / Lim Jia Ying) Registration Number: R1102123/ R1767480/ R1549375 Only shortlisted candidates will be notified. Let us call you when we are ready.
Skills Roles & ResponsibilitiesCo-ordinate port /KD activities with all stakeholders viz dispatchers, project supervisors, drivers/operators & KD/port regulators, stevedores etcInterface with external customersUpdate Conventional/Shipping Operations on cargo statusProvide excellent Customer ServiceEnsure that cargo stock are cut & processed in accordance with port regulationsAny other activities as assigned by Operations Manager, Assistant Operations Manager or Shipping Executive, Conventional Operations RequirementsAble to work long hours and on weekends/holidaysThorough knowledge of KD, Read more
PSA & Jurong Port/Stevedore operationsBasic IT knowledge especially in using Port systems like FASTGood interpersonal skills and work well in a team environmentValid Class 3 driving licence
Skills $1,800 - $2,500 a monthJob ResponsibilitiesReceive ON BOARD LIST, DG and TDR from Port Of Loadings (POL).Extract DCS Discharge List as and when required.Declare Dangerous Goods and Cargoes as and when required.Rectify Bay plan and re-generate for rectification of container details.Email or fax Arrival Notice and PM4 to MLOs.Forward a copy of RCL and NVOCCs container list to Transhipment and Inward Doc. Dept.Receive transhipment advice from MLOs, RCL, Read more
NVOCCs and input data in EZ Discharge list as accordance to customers' requirement.Generate Baplie COPRAR and send to PSA (Transhipment and Local Instruction).Closely monitor all Imports connections.Check and notify MLOs and Claim Dept for any Damaged containers.Job RequirementMin Diploma qualification in Maritime Studies/ Logistics & Supply Chain / related field of studiesEntry level candidates are encouraged to apply, training will be provided5 days work week, office hoursWe regret to inform that only shortlisted candidates will be notified.Job Type: Full-timeSalary: $1,800.00 to $2,500.00 /monthExperience:Shipping: 1 year (Preferred)Operations: 1 year (Preferred)
Skills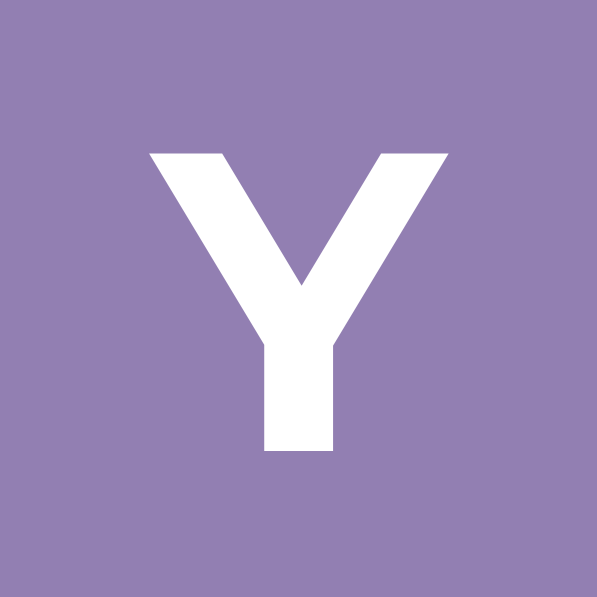 Roles & Responsibilities Responsible for container vessel stowage planning. Vessel Husbandry Immigration formalities. Port arrival / Departure Formalities. Declaring vessel arrival/ departure to port master office. Arranging & co-ordinating crew changes, immigration formalities, cash advance, medical treatments & transportation if required. Any other duties as required by supervisor/HODRequirements GCE 'O' Level or equivalent Bilingual in English & Mandarin Liaise with Mandarin-speaking personnel at TaiPei head office. More than Read more
one year onboard experience or shipping operation. Able to work irregular hours and demanding deadlines. Physically fit & completed national service. Aggressive with good interpersonal skills Training will be provided P C Literate
Skills

Roles & ResponsibilitiesRole PurposeSupport Liner Operations Product Owner to implement and transit new scheduling system and processes. Assist the Network and Optimisation team in implementing equipment management system. Conduct cargo planning and stowage review and improvement recommendations. Assist Marine Operations to design and implement 24/7 Marine Operations function.Role AccountabilitiesSupport Liner OPS Product OwnerImplementation of new scheduling system and processesTransition of services to new system and processesImplementation of Liner Read more
OPS Product VisionGeneral operational knowledge support, training and guidance as requiredStowage Operations Review & ImprovementUnderstanding existing structure: Reporting Structure; Geographical Positioning; Organisational Structure; Experience & Expertise; KPI's or other Performance MeasuresDeep Dive & Current Situation ReviewAction and implementation plan based on findings from Stowage Deep DiveTraining session planning to bridge knowledge gaps as identified aboveStandardisation of Processes and FilesProcess review on a regular basis to ensure adherence to new guidelinesAdditional training sessions as requiredTraining for LOM's on stowage basics to enable better oversightDesign & Implementation of 24/7 Marine OperationsProduct Vision Document: Identification of end-state capabilities; Data sources required to achieve this; Stakeholder matrix defined; Standardisation required across stakeholders; Alignment with Liner OPS Product Vision; Alignment with Digital Transformation workstreamsImplementation Plan: Define the MVP for 24/7 OPS Setup; Prioritisation of individual projects to achieve MVP; i.e. Scheduling System, Liner OPS Vision etc.; Define the scope and responsibilities within OPS Setup; Determine first service to trial under the new setup; Produce project plan for MVP implementation plan.Implementation: First service up and running as per the MVP; Transition of remaining services to the new setup; Follow the Scheduling System transition plan; Begin scaling up towards the "End-State" Product Vision.SafetyTake responsibility for the safety of myself and those around me by displaying safety leadership principles (i.e. Safety I's & Accountability ladder).Challenging and stopping unsafe acts and behaviours or unsafe conditions.Comply with the Global Safety Standards, Polices and Operating Procedures. RequirementsKey Qualifications & SkillsQualificationsMin. 8 years of experience in Liner Shipping industryBachelor Degree in Maritime Studies/IT/BusinessTechnical SkillsHandling large scale, multi-dimensional and complex operational projectsCore understanding of Liner Shipping Operations.Concept, design, develop and deploy Maritime IT Solutions.Professional SkillsAble to translate the complex problem into a language easily understandable by the businessWork effectively with internal/external stakeholders and negotiateKnowledge of principles and processes for providing customer and personal services. This includes customer needs assessment, meeting quality standards for services, and evaluation of customer satisfaction.Demonstrable project management experience in a similar functionHas strong analytical skills and excellent understanding of port/shipping/transport processesRequires being an excellent communicator and good presentational abilitySelf–starter with ability to influence at different levelsHas a tenacious quality to deliver in adverse circumstances
Skills
Roles & ResponsibilitiesPerforming all Post-Fixture job functions, after Chartering Manager finalizes Pre-Fixture recap.Assist the Pre-Fixture Team with key information and leads during countering stages.Appoint and coordinate with Port Agents to obtain and review information's pertaining to Vessel and Cargo Operation's such as Port facilities, Pilotage Services, Watch-keeping, Stevedoring Services, Cargo Productivity Levels, and Berthing Prospects etc. In addition, Owners matters like; Bunkering facilities, Port Disbursement Accounts, and related Read more
issues that arise case to case.When deem necessary appoint Protective Agents in remote ports, with management approval.Coordinate and follow-up with Ship's Masters, Cargo Surveyors and Agency House to diligently monitor and supervise Cargo Discharge / Load operations and to finalize necessary documents.Audit vessels Daily Report at sea pertaining to Speed Performance, Bunker Consumption etc in comparison to prevailing weather conditions and cargo / stowage factors etc.Check and verify the Pro-forma Charter Party prior to final signature and endorsements.Coordinate with Protection & Indemnity (P&I) Clubs and Under-Writers for any allege claims from Charterers / Shippers and or Receivers to protect Owners interest, best possible.Raise Demurrage/Despatch invoices for Voyage & Time Charter fixtures and follow-up regularly in case of any payment delays.Prepare Voyage Instruction/s to Masters for Time charter Fixtures.Verify Pro-forma Disbursement Accounts (PDA) and negotiate with agents to exclude unnecessary cost items from PDA. Also, negotiate the Agency fees and other Sundry Charges, before pre-funding.Upon Ship's departure from ports, audit PDA with services obtained from the Port Agent/s and follow-up for Final Disbursement Accounts (FDA) with Actual Bills etc, and arrange suitable debit / credit.Coordinate with receivers to obtain Bank endorsed Letter of Indemnity (LOI) in absence of Original Bills of Lading, or change of delivery port etc or other unusual requests.Preparing the freight estimate prior to fixture, and provisional final accounts and final accounts for time charter fixtures.Check and audit Statement of Facts (SOF), Mate Receipt, Cargo Manifest and other related documents once vessel has sailed.Preparation of Laytime Calculation on Voyage Charter Party. To achieve more profit than the costing with efficient operation. RequirementsDegree or Diploma holder preferably in shipping or logistics.Min. 1 to 2 years' experience in dry bulk operationsMust have working knowledge of INCOTERMS.Should have post fixture knowledgeExperience working with Ship owners or ship operators will be an added advantageGood interpersonal skills and need to be able to communicate effectively.Good team player.Eager to learn.
Skills Roles & ResponsibilitiesIs responsible for planning, scheduling, executing and monitoring the chemicals logistics in marine and terminal storage for all Ex-Tank terminal operations. Handles marine and terminal storage related insurance program and claims, if any. Perform period stock reconciliation and report to SABIC HQ. Optimize logistics costs. Maintaining vendor relationships with vessel owners, inspection companies and terminal operators.  Transportation planning & scheduling  Monitor and Execute Logistics Read more
Operations (eg. Vessel nomination)  Processing service providers payments  Stock reconciliation (weekly, quarterly etc )  Evaluate Demurrage claims for Ex-Tank terminal shipments  Administer Marine and Terminal Storage Insurance and process Claims, if any.  Supplier Relationship Management  Liaise with Global Supply Chain and Demand Planners on Replenishment Orders to ensure smooth supply to our regional Storage tanks  Others Projects , SC improvements , Ad Hoc Assignments , Reporting , KPI and othersRequirementsDegree / Diploma holder with minimum 3 years of working experience in shipping operations, supply chain, chartering, sourcing & contracting of logistics services. Proactive in resolving shipping issues and handling of quantity and quality claims with Insurers Experienced in Inventory Reconciliation
Skills SingaporePermanentJob PurposeCo-ordinate port /KD activities with relevant parties and ensure all activities are processed accordingly regulations.Duties and ResponsibilitiesCo-ordinate port /KD activities with all BSL stakeholders viz dispatchers, project supervisors, drivers/operators & KD/port regulators, stevedores etcInterface with external customersUpdate Conventional/Shipping Operations on cargo statusProvide excellent Customer ServiceEnsure that cargo stock are cut & processed in accordance with port regulationsAny other activities as assigned by Operations Manager, Assistant Operations Manager Read more
or Shipping Executive, Conventional OperationsQualifications and RequirementsConversant in Chinese dialects and EnglishKnowledge of Malay/Mandarin advantageousAble to work long hours and on weekends/holidaysThorough knowledge of KD, PSA & Jurong Port/Stevedore operationsBasic IT knowledge especially in using Port systems like FASTGood interpersonal skills and work well in a team environmentValid Singapore Class 3 driving licenceTo apply : please send resume in completed resume with the following information : 1 Current and Expected Salary2 Education3 Reasons for leaving4 Date of Availability5 Recent PhotoJob Types: Full-time, PermanentExperience:Singapore KD: 1 year (Preferred)Driving in Singapore PSA Port: 1 year (Preferred)Location:Singapore (Preferred)License:Singapore Driving License (Preferred)Singapore Class 3 License (Preferred)Language:English (Preferred)Malay (Preferred)
Skills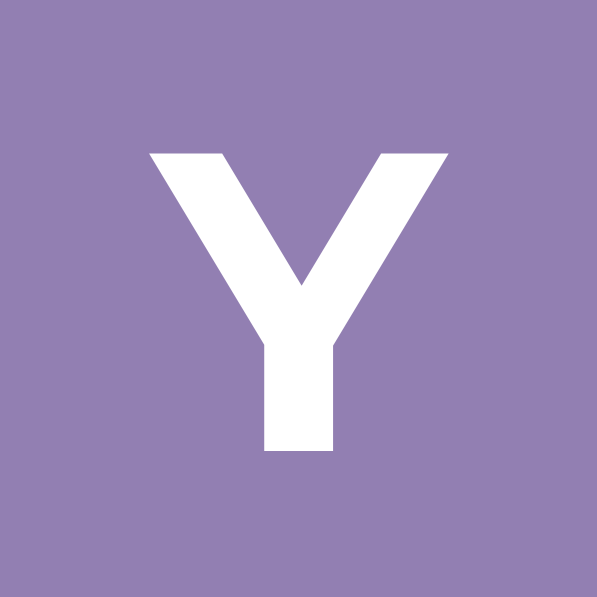 Roles & Responsibilities Responsible for container vessel stowage planning. Vessel Husbandry Immigration formalities. Port arrival / Departure Formalities. Declaring vessel arrival/ departure to port master office. Arranging & co-ordinating crew changes, immigration formalities, cash advance, medical treatments & transportation if required. Any other duties as required by supervisor/HODRequirements GCE 'O' Level or equivalent Bilingual in English & Mandarin Liaise with Mandarin-speaking personnel at TaiPei head office. More than Read more
one year onboard experience or shipping operation. Able to work irregular hours and demanding deadlines. Physically fit & completed national service. Aggressive with good interpersonal skills Training will be provided P C Literate
Skills