Sign in or register for a JobTech account.
Jobs that require

siem platforms

skill
Implement network & wireless solution like Cisco / Alcatel / HP /
Implement of load balancers and other security appliances like email security, web gateway, web security appliances,
Implement of Firewall or APT like Cisco / Sonicwall / Palo Alto
Implement of security applications like DLP / Anti-virus / NAC / SIEM
Provide rectification and resolution of network problems/issues
Requirements:
Degree in Engineering or computer science or IT
Min 5 years' experience in Network & Security Project Implementation
CCNP certification
Experience in Layer 2/3 switching & routing, TCP/IP , VPN/Firewalls/IDS/IPS, VOIP, wireless LAN and routing technologies
Strong experience in Switching implementation
Experience in network design and troubleshooting; Local Area Network, Wide Area Networks, addressing, routing protocols, Domain Name Services, Proxy Services and Radius Services
Project management of large scale network projects will be an advantage
Interested candidates who wish to apply for above position, please send us your updated resume to jeffn@gemini.sg
We regret only shortlisted candidates will be notified.
EA No 12C5083
Skills Reporting to the Vice President of Information Technology, Asia Pacific (APAC), the incumbent is responsible for the formulation, implementation and maintenance of governance framework and Technology Information Security Policies and standards. Demonstrate expert knowledge and understanding of Information security principles, general IT controls (e.g., business continuity and change management) Demonstrate expertise in network security issues, firewall concepts, network security architecture Hands-on knowledge of information security technologies such Read more
as anti-malware controls, data-loss prevention, intrusion detection/prevention, security information and event management Expertise in managing cybersecurity risks and related response teams, such as Computer Incident Response Teams Expertise in specific security issues around Windows, Linux, cloud platforms, and risk and vulnerability management Excellent written communication skills, with a focus on communicating the business impact of technically complex issues Responsibilities General Management Assess risks to IT. systems' availability, integrity, and confidentiality to ensure security and service continuity Manage and maintain information security controls and strategies Manage compliance with security policies to maintain information assurance and integrity Perform or participate in security risk assessments, business impact analyses, and application accreditation assessments Recommend security improvements to optimize security controls. Validates systems design to ensure security policy and strategy compliance Investigate breaches of security to identify system vulnerabilities Identify industry best practices, standards, methods, tools, and applications to optimize the organization business risk management Responsible for the establishment of the Asia Pacific Region's security strategic direction and roadmap Risk Management, Audit & Compliance Work closely with and support the Compliance and IT leadership to maintain the Information Security Management Program for the APAC region Coordinate, develop and maintain information security policies, standards, and procedures and manage the maintenance of revisions and updates Monitor the effectiveness of the InfoSec and regulatory compliance initiatives Job Requirements                 Bachelor's Degree in Information or Cyber Security, Computer Science, Information Systems, or related field Possess one or more Information Security Certifications (CISSP, CISM, HCISPP, CGEIT, CRISC, CISA, GCCC etc) 3 or more years of experience with a broad range of exposure to InfoSec aspects, including security controls, standards, general business planning, systems analysis, system development, maintenance, and application development Demonstrates comprehensive knowledge and understanding of Information security principles, general and IT controls (e.g., access controls, risk management, change management), related security policies and procedures Understanding of networking and communication protocols including WANs, LANs, Internet, VPN, protocols such as TCP/IP and their impact on information security Strong verbal and written communication skills, ability to communicate in Mandarin will be considered an added advantage (to liaise with internal and external stakeholder based in Asia Pacific) Superior analytical and problem-solving capabilities Highly analytical skills with excellent strategic thinking ability in decision making, planning and organization  
Skills Responsibilities Splunk Subject Matter Expert Learn and deploy new technologies as needed to support business objectives related to security detection and response. Design and implement new detection technologies. Update, modify, and enhance existing programs used for security detection and response. Manage software upgrades, evaluations of new versions of the software. Maintain the production security environment, including identification of problems and driving resolution. Manage Read more
user accounts, including AD account management and authorization rules mapping specific users to specific metric views. Develop documentation on all custom solutions. Regularly view and verify existing metrics to ensure accuracy and quality. Annotate existing metrics to improve user understanding of the meaning of metrics. Overall Skills Splunk Administration -Splunk Search Head Clustering -Splunk Indexer Clustering -Onboarding new data sources Excellent verbal and written communication Excellent technical skills in a variety of operating system, languages and databases Experience with Automation tools for device deployment and maintenance Some combination of Python, Perl and PHP Web services and APIsas in RESTful and SOAP Experience developing and deploying OSquery Splunk as a SIEM A solid understanding of networking and core Internet protocols (e.g. TCP/IP, DNS, SMTP, HTTP, and distributed networks). Experience with Linux/UNIX systems and the best practices for deploying applications to those stacks. Experience with Netflow, FirePower IDS/IPS, Cisco Web Security Appliance Agility and willingness to deal with a high level of ambiguity and change Flexibility – willingness to pitch in where needed across program and team Excellent communication skills and a self-starter Strong leadership, influence and collaboration skills; sound problem resolution, judgment, negotiating and decision making skills Global teaming skills and ability to focus the team to deliver to tight timelines Ability to multi-task
Skills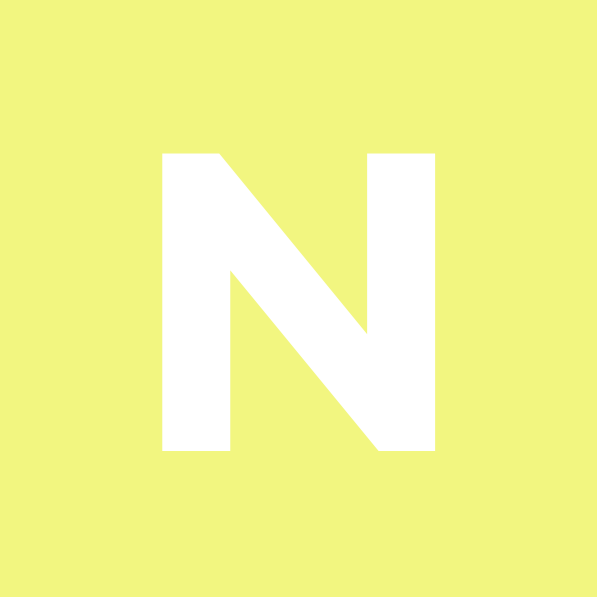 Roles & ResponsibilitiesCyber Threat Analysts uses data collected from a variety of cyber defence tools such as intrusion detection system alerts, firewall and network traffic logs, and host system logs to analyse events that occur within the Company's environment.They perform 24x7 monitoring on both internal and external sources to maintain current threat condition and determine which security issues may have an impact on the organisation, and provide accurate Read more
evaluation of the incident for escalation.Reporting to the Information Security Manager, the incumbent will be responsible for:Round-the-clock surveillance of the Company's information assets using various cyber defense tools to monitor internal and external sourcesIdentify applications and operating systems of a network device based on network trafficProvide timely detection, identification and alerts of possible attacks/intrusions, anomalous activities, and misuse activities, and distinguish these incidents and events from benign activitiesUse cyber defense tools for continuous monitoring and analysis of system activity to identify malicious activity RequirementsQualificationDiploma or Degree in IT or Engineering discipline with at least 2 years relevant experience in the information security domainRelated IT Security certification preferredKnowledge and SkillsKnowledge of common network tools (e.g., ping, traceroute, nslookup)Knowledge of cyber defence policies, procedures, and regulationsKnowledge of different types of network communication (e.g., Local Area Network, Wide Area Network, Metropolitan Area Network, Wireless Wide Area Network, Wireless local Area NetworkKnowledge of SIEM and IDS tools and applicationsKnowledge of front-end collection systems, including network traffic collection, filtering and selectionKnowledge of cyber defence and vulnerability assessment tools, including open source tools, and their capabilitiesKnowledge of incident response and handling methodologiesKnowledge of general attack stages (e.g., footprinting and scanning, enumeration, gaining access, escalation of privileges, maintaining access, network exploitation, covering tracks)Knowledge of system and application security threats and vulnerabilities (e.g., buffer overflow, mobile code, cross-site scripting, procedural and injections, race conditions, covert channel, replay, return-oriented attacks, malicious code) Language/Structured Query Language (PL/SQL)
Skills The Security Operation Center (SOC) is seeking enthusiastic, passionate and technically strong Cyber Security Analyst. Senior Analyst will act as subject matter expert for SOC. Responsibilities:Perform deeper analysis, trending and root cause analysis of the events/incidents handled by SOC Analyst. Work on escalated security incidents (malware infections, unauthorized access, malicious emails, Phishing, Distributed Denial of Service (DDoS) attacks, etc.) Analysis of cyber threats by deep packet inspection. Detection Read more
of threat by analyzing large set logs from different security & Network devices, differentOperating system, Databases, Web servers/Applications etc. Enhance and Build Cyber threat detection use cases and assist in analyzing & reducing false positive Identify infection/compromise in the company utilizing threat intelligence and indicators of compromise (IOCs) from different threat Intel sources and regulators. Interface with Cyber Intel, Engineering and security teams. Assist in Incident Response for Detected/Reported Cyber security Incidents. Generate security reporting and metrics as required Process improvement and coaching to SOC Analyst. Stay current on the latest Cyber threats, Attacks and vulnerabilities etc.Job RequirementsITC/Diploma/Degree in Computer Science / IT Security from a recognized education institution Professional security related qualification (e.g. SANS GCIA, GSEC, GCIH) will be favorable although not mandatory Min 5 to 7 years of relevant experience in similar in SOC, Cyber Security Analysis, Investigation and Incident response. Strong understanding of Networking, Operating System and Cyber Security concepts. Strong practical experience in Cyber security: Cyber kill chain, TTP, threat intelligence, malware triage. Strong understanding of Different Attacks on System, Network, Applications. Strong knowledge in Internet infrastructure, networking technology and network security (i.e. DNS, DHCP, Firewall, WAF, IDS, IPS, VPN, APT and TCP/IP protocols) Malware triage and analysis capability will be an advantage Working experience with major SIEM will be an advantage Expert in analyzing different logs to detect cyber threats (i.e. Security Devices, Operating Systems, Network Devices, Databases, and Application/Web Servers etc.) Good written and verbal communication skills
Skills Roles & ResponsibilitiesStudy the opportunity to extend Varonis solutions across APAC Implementation the solution extension (when appropriate) Configure the logs to be sent to the SIEM solutionResponsibilities: You assist stakeholders in define the best approach to design and implement the solutionYou endeavor to meet regulatory and TRM guidelines.You design and document processes and procedures and contribute to the training of end-usersParticipate in other storage projects and provide storage Read more
operation supportRequirementsQualifications: Bachelor's or Master's degree in a relevant field of studyPrevious experience in one or more large international banksMinimum 5 years of experience as storage admin or security officerSkills:You have acquired practical experience of storage and network security, including NAS/CIMB/NFS protocol, and your may also hold certificationsVery good understand of SAN and NAS storage products in terms of implementation and operation supportGood knowledge of UNIX and Windows operation systemYou are a high-energy individual with a strong drive to deliver tangible benefits to the BankYou have perfect mastery of English, you have outstanding interpersonal skills and are comfortable engaging senior stakeholders over the phone and face-to-faceYou are confident and able to influence others. You can lead a group to consensus while handling situations of conflictYou are a good listener and are able to communicate technical topics using business termsYou are analytical, can translate analytical thinking into solutions and present them to stakeholders and managementYou have excellent time management and are able to multi-task
Skills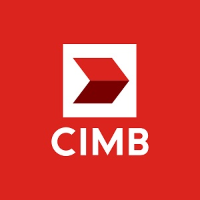 Roles & ResponsibilitiesTo lead and deliver multiple security projects and solutions across one or more IT Security domainsDesign and develop a customized security architecture, evaluate and select the best security systemResponsible for ensuring IT systems and applications within our organization meet the needs of the business while adhering to security best-practices, compliance and regulatory requirementsProvide expert advice and support to the Bank in relation to IT Security & Read more
Regulatory changesManage IT Security incidents, mitigation planning, damage assessment and corrective measuresManage on-going security assessment program in compliance to the MAS Technology Risk Management & outsourcing guidelinesReview vulnerability assessment & penetration testing to assess the residual risks & mitigation plansTo be heavily involved in IT security operations, including but not limited to-Security reviews- Penetration testing- IT security monitoring- Incident ResponseRequirementsBachelors / Masters in Information Technology / Computer Science with relevant industry recognized certificates related to IT SecurityMinimum 6-8 years' working experience in a large-scale IT environment; including 5 years of information security and risk experienceResults oriented and a team playerAbility to build relationships and interact effectively with internal and external partiesGoodunderstanding of TCP/IP protocol and OSI Seven Layer ModelStrong experience in Vulnerability Assessment, Penetration Testing, Security monitoring, SIEM and Security Operations Centre (SOC)Proficient in firewall technologies, Windows and/or Unix-based systems / architectures and related securityAdvance knowledge & hands-on experience in deployment of enterprise IT Security Devices such as Firewall, IDS/IPS, Proxy and LAN / WAN technologiesBe able to articulate threats and risk to business and technology leadersPlease send detailed resume, including salary expectation and contact number to [Click Here to Email Your Resume]. We regret that only shortlisted candidates will be notified.
Skills

Roles & ResponsibilitiesResponsibilities:- Provide advisory to other teams on technical/process concepts related to security. - Taking care of security applications (ArcSight SIEM, CyberArk PIM, Oracle IAM Suite etc). - Operate, enhance and maintain (break/fix) tools owned by the security operations team. Security incident handling and Security related reporting Account management, security certificate and patch management. - Provide functional and/or technical expertise to plan, analyze, define and support the Read more
delivery of future functional and technical capabilities for an application or group of applications. - Assist in facilitating impact assessment efforts and in producing and reviewing estimates for client work requests.RequirementsRequirements:- Bachelor's degree in Computer Science or Information Systems - 7 years & above of security experience - Experience in Arcsight Security Information and Event Management, CyberArk Privileged Identity Access Management - Good understanding of security conceptLicense No.: 12C6060
Skills

Roles & ResponsibilitiesProduct Expertise: -Compliance tools - Qualsys Symantec CCS, Nessus. – 3-4 YearsSIEM:- McAfee – 5 YearsIDS/IPS:- McAfee Intrushield NS series. – 5 yearsAdvance persistent threatAntivirus Soultions.PIM/PAM – ERPMWeb Filtering solution:- ZscalerEmail Gateway solution:- Symantec Messaging Gateway (Brightmail)Data Base security.Firewall Management: - AlgosecSecurity Analytics.Strong documentation skillsRequirementsShould have a minimum experience of 7 to 10 years in managing Information security operations with minimum of 4 years of experience Read more
in Information security projects and BAU implementation.Candidate should be well versed with management and operations of devices such as Firewalls, SIEM, PIM/PAMVPN, Configuration Compliance- Qualsys CCS, Nessus, IDS/IPS, Web filtering solutions, Email gateway solution. He should have basic understanding of project life-cycle and should have handled/Implemented at least 4 information security projects in his tenure. Experience in managing data center activities is added advantage.Knowledge of Operating system (Windows/Linux) working is desirable. Basic understanding of Web servers and DB (Oracle/MS SQL) is a plus. Should have experience on client management and have clear communication. He should be having strong understanding on the different ITSM process in an organization (Change Management/Incident Management/Release Management etc.)Certification requirement – CISSP, CISM, CCNA Security.
Skills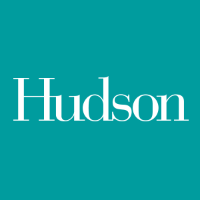 If you are a born Sales Hunter with an ambitious plan to cover the local and regional market within the Cyber Security Industry, we want to speak with you!Key Accountabilities: * Meet and exceed the financial and strategic sales targets agreed with the international Security Division * Work with existing and new accounts to position the security portfolio offerings through consultative selling * Build and manage Read more
a network of customer relationships, generate pipeline and execute negotiations * Develop and implement account and opportunity plans * Collaborate closely with colleagues in the international sales team and client's Security community for knowledge sharing and collective solution development. * Represent client at trade fairs/shows in support of security experts speaking at these events, and through networking. * Host security workshops with customers, upon request, to allow engagement of security experts to educate and advise on best practice and industry trends in the security sector. * Track and report on all opportunities, pipeline and bookings * Dual reporting line supporting the local sales teams and the international Security division. * Managing the final contract documents and creating the required board documents * Obtain the necessary board approvals and confirmations with support of Presales * Management of the external communication processes during Bid phase Required Qualifications: * A proven track record in sales of security solutions incorporating managed security services, security projects and consulting. * Expert security knowledge in Network and ICT services * Degree in appropriate ICT qualification * Preferred additional qualification(s) in disciplines like:* Certified Information System Security Professional Qualification (CISSP) * Certified Information Security Manager (CISM) * Relevant vendor certifications * Working knowledge of pertinent regulations, standards, and laws including PCI-DSS, GDPR, NIS * Up to date knowledge of SIEM, SOC, attack detection, IP networks, network management tools, IDPS, Firewalls, threat intelligence and vulnerability analyses. * Working knowledge of information governance, risk management, compliance, and business resilience. * Excellent communication and negotiation skills, as well as cooperation and teamwork. * Strong documentation and presentation skills * A passion for continual expansion of knowledge in the cyber security sector. If you are interested, please drop off your profile and we will get in touch soon! To submit your application, please apply on line using the appropriate link below or email your CV in Microsoft Words format to Louis.Thng@Hudson.com quoting SG142388 . Your interest will be treated in the strictest of confidence. Privacy Statement Data collected will be used for recruitment purposes only. Personal data provided will be used strictly in accordance with the relevant data protection law and Hudson's personal information and privacy policy. Louis ThngRegistration Number: 199501238M Hudson Global Resources (Singapore) Pte Ltd EA License Number: 18S9265 EA Personnel Registration ID: R1652656
Skills