Sign in or register for a JobTech account.
Jobs that require

site supervision

skill $2,600 - $3,000 a monthJOB RESPONSIBILITIESAssisting the Restaurant Manager to ensure the smooth operation of the restaurant.Assisting Operations Manager to work with chefs and other personnel to plan menus.Work with chefs for efficient provisioning and purchasing of supplies.Estimate food and beverage costs. Supervise portion control and quantities of preparation to minimize waste.Perform frequent checks to ensure consistent high quality of preparation and service.To hit all financial targets.To lead Read more
the team on each shift and ensure the company service standards are upheld.Work with other management personnel to plan marketing, advertising, and any special restaurant functions.Direct hiring, training, and scheduling of food service personnel.Investigate and resolve complaints concerning food quality and service.Prepare checks that itemise and total meal costs using Point of Sales system.Perform other duties as assigned by management.JOB REQUIREMENTSMin. 2 years of restaurant management experienceBasic wine & beverage knowledgeBilingual, english as main communication languagePatient & ability to adapt to changes quicklyBasic computer skills eg. MS excel, word, ppt & replying of emailsWORKING DAYS/ HOURS6 days per week/ 10 hours per daysSALARY PACKAGE$2600 - $3000*duty meal providedKindly note that only shortlisted candidates will be notified.Averlyn Ong | R1874596ServQ HResource Pte Ltd 06C4795Job Type: Full-timeSalary: $2,600.00 to $3,000.00 /month
Skills
Singapore$1,900 - $2,400 a monthBenefits Summary:Office Hour/ 5 daysUp to 3-4 months bonusChangi/ Paya Lebar/ClementiSemi- government companyResponsibilities:Loading & UnloadingPicking & PackingArrange rosterSupervise warehouse assistantsFor quick response, applicants who express interest in this job advertisement, kindly call 66717689, Whatsapp / SMS to 97906733(No Calls) in the following format,Position applied:Name:Residential area:DOB:Start Immediately: Y/NNRIC:Alternatively, you may email your updated resume in MS format to us*Only shortlisted candidate will be notified*Yeo Wei Read more
Ling (Vanessa)Registration Number: R1876549EA License Number: 06C2859Job Type: Full-timeSalary: $1,900.00 to $2,400.00 /month
Skills

$1,800 - $2,400 a monthPermanent1) To provide service on office purchases, including : To purchase, print, issue/distribute and manage the inventory of office stationery and record/update all information into the UBS system as according to the procedures set.To keep complete and proper records of purchases and expenses of office equipment, office stationery in the UBS system, and general office expenses.2) To assist in managing and provide administrative support Read more
on the Company Vehicles, including: To purchase and/or renew Road Tax, Vehicle Insurance, Parking Licences, for all the vehicles own and/or managed and/or maintained by the Company.To monitor, verify and record all expenses pertaining to the Company vehicles such as road taxes, parking, cash cards, etc.To verify and record all petrol expenses, transportation claims and reimbursements to ensure the applicants and claimants comply with the established policy.3) To provide service on corporate general administration, including: To monitor, the registration, renewal, submission, etc. of licenses, applications, approvals, surveys, correspondences, etc. to and/or from the government authorities.To assist in monitoring that all the daily mails are distributed to the individual department.4) To provide assistance on corporate support services, including : To supervise and ensure high quality of reception services are provided to the visitors and all staff, including the tidiness of reception areas, record information into the reception system, record usage of postage stamps, etc.To supervise and ensure effective and efficient external dispatch services are provided, and calculate and verify the incentives of the dispatch personnel and transport personnel.5) Assume any other suitable duties as and when assigned by the company.Job Requirements: 1. Singaporeans Only.2. At least N/O Levels, Diploma or Equivalent.3. At least 2 years of Administrative Experience.4. Proficient in MS Office.5. Good team player.Job Types: Full-time, PermanentSalary: $1,800.00 to $2,400.00 /monthExperience:administrative assistant: 1 year (Preferred)Location:Singapore (Required)
Skills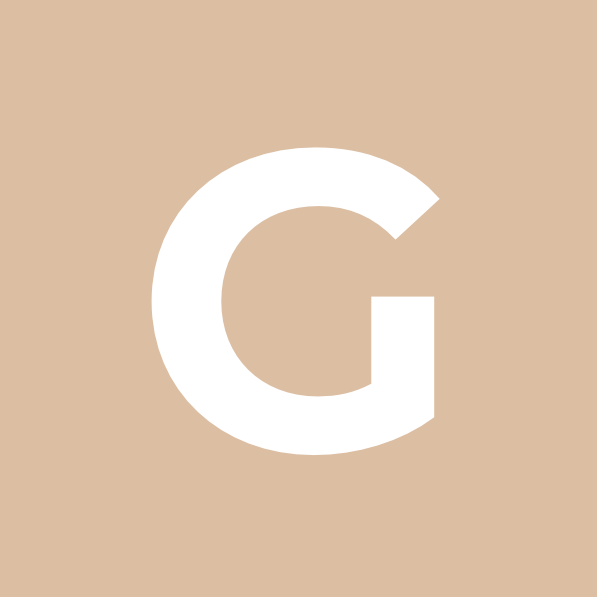 Job Description:Oversee and lead the Safety team & sub-contractors in the implementation of company's safety systems at sites Liaise closely with Site Operations Staff, Project Managers, Clients, and Consultants etc on all safety and health issues Assist the Project manager in accident reporting and investigations as well as tool box meeting and all safety matters execution Attend WHS meetings, audits, inspections and close up issues pertaining to safety Read more
matters etc Coordinate and maintain records of site safety orientation, daily toolbox meetings Ensure safe work practices are adhered to by all parties in the daily site activities Conduct safety inspections to ensure compliance to prevailing MOM regulations Any other duties and responsibility as assignedJob Requirement:Advanced Certificate in Workplace Safety and Health by WDA or BCA is required as a Safety Coordinator The candidate should have 3 years of experience in oil & gas industry. Supervise Workplace Safety & Health in Process Plant / oil/petrochemical Industry safety course for Supervisor (OPISCS), Should have experience in Exxon mobile or Shell projects is preferable.No. Of Vacancy: 05 Nos Working Hrs: 5.5 Days
Skills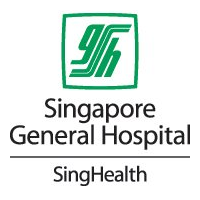 Job DescriptionYou will assist Podiatrist in the delivery of treatments. Your responsibilities include setting up of equipment, ensure cleanliness and sterility of treatment area, transferring of patient and translation, inventory control and administrative duties. Under the instructions of the Podiatrist, you will assist in insoles and footwear modification, perform Diabetic foot screening and educating patients on Diabetic foot care. As Lead Therapy Assistant, you will supervise and organise Read more
the team of Assistants in its delivery of support services to the Podiatry department.Job RequirementsMinimum GCE 'N'level with 4-5 years of working experience as Senior Therapy Assistant or relevant working experience assisting in the Wards / Clinics environment
Skills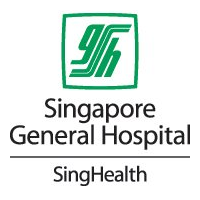 Job DescriptionYou will perform general radiography to produce good quality diagnostic images while providing excellent patient care. There are opportunities to be trained in specialised imaging procedures such as CT, MRI, ultrasound, mammography in both outpatient and inpatient settings. You will also supervise student radiographers and lead Quality Improvement projects.Job RequirementsDegree or Diploma in Radiography or Medical Imaging Science. Candidates with 4 to 6 years relevant experience may Read more
be considered for the senior position. Those with lesser experience may apply for a junior position.Specialist radiographers should have proven relevant experience in performing and managing specialised imaging procedures.
Skills
Job DescriptionThe incumbent shall be responsible to :Plan, execute and evaluate training activities to ensure the effective delivery of training programmes to provide high quality nursing care.Perform training needs analysis and formulate training plans for local and external courses.Collaborate with other nursing units and departments on training related matters.Educate staff in adhering to hospital procedure guidelines and delivery of safe and quality healthcare.Supervise, coach, counsel and evaluate the Read more
performance of Clinical Instructors as well as traineesPlan, deliver and evaluate orientation programmes and tutorial support for nursing students.Participate in nursing research, quality improvement projects, committees and organisational strategic planning activities.Job RequirementsDegree in Nursing or Post-graduate qualifications in Training and Development or Education.Able to communicate effectively both orally and written.Good interpersonal skills.Exhibit clinical expertise and possess a passion for learning and teaching.
Skills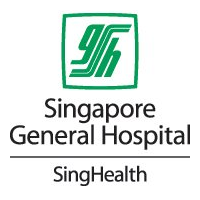 Job DescriptionYou will join a team who is responsible for managing the Hospital's environmental services to ensure the highest level of cleanliness and sanitation, landscape, linen, and waste management at all times. You will also be required to plan and execute quality assurance processes, as well as supervise the environmental services provider to ensure compliance with standards and regulations.Job RequirementsDegree in any disciplineGood communication skillsAble to perform shift Read more
duty, including weekends and public holidays [estimate about 5 afternoon shifts (12.30pm to 9.30pm) per month]
Skills
The job of an academic is challenging and meaningful. Not only will he/she have both the knowledge and working experience, he/she must also possess a passion for working with youths, nurturing them and moulding their characters. There will be opportunities to develop the curriculum, introduce new courses as well as be involved in consultancy and other applied research projects. Administrative work related to teaching and School/Institutional strategic initiatives Read more
will be an important part of the job.The successful candidates will be expected to be resourceful and innovative with initiative and good communication skills. We are looking for experienced game designer/game artist and animator, with the passion to teach and mould the next generation of game designer, level designer, producer or project manager in Singapore.Responsibilities:-Conduct lessons and develop teaching materials for young and adult learnersInspire, facilitate and guide students through different learning pedagogies and activitiesSupervise students' game related assignments/projects and provide pastoral careCoordinate and supervise in-house/industry projectsAssist in the management and delivery of training programmes, e.g. enrichment programme for secondary school students or continue education programme for adult learnersProvide administrative support in the running of the diploma courses and general school operationsGeneral Requirements:-3 - 5 years' relevant work experience in game production with project management skillStrong understanding of 2D and 3D video game development and production pipelinePossessing working knowledge in games design/production, agile scrum project management framework and understanding of serious games and immersive media e.g. virtual, augmented or mixed reality applications or UI/UX design would have an added advantageExcellent verbal and written communication skillsSelf-driven, independent and possess readiness to work as a teamProficient in the use of commercial game engines like Unity and Unreal for rapid prototyping would be desirablePrior teaching experience would be a plusAdditional Requirements (Lecturer - Game Designer):-Able to create game prototypes or proof of concept using paper or digital meansFamiliar with game research methods, analysis, documentation and/or narrative writingKnowledge in traditional game making (card and board game)Relevant qualification(s) in games design and development is preferredAdditional Requirements (Lecturer - Game Artist):- Proficient in the use of digital content creation tools (3DS Max, Photoshop, ZBrush and/or Substance Painter)Familiar with game production requirements for various development platforms would be desirable e.g. PC, iOS, Android, web, consoleRelevant qualification(s) in either games design, art and animation field is preferredClosing Date: 9 April 2019If you are shortlisted for the position(s), you should hear from us within 30 days of the closing date of the advertisement.
Skills Job DescriptionThe incumbent is responsible to:Assess effectively, set appropriate goals, implement appropriate treatment plans, execute safe therapy, re-assess timely and modify treatment when necessary for patients referred for occupational therapy.Practice within areas of professional competence and seek clinical support from supervisor and other healthcare professionals when appropriate.Communicate and work effectively as a team with referring doctor and other members of the medical team regarding patient care.Ensure all patients' Read more
records are updated accurately and promptly at all times.Undertake continuing professional development of skills and knowledge proactively and regularly through self-study, continuing education presentations, case discussions and research.Assist with clinical education of students and job training of therapy assistants.Supervise therapy assistant or other support staff to carry out treatmentJob RequirementsRecognised Diplomain Occupational Therapy with 2 years of experience or Entry Level candidates with Degree in Occupational TherapyConditional or Full Registration granted by Allied Health Professional Council (AHPC)
Skills