Sign in or register for a JobTech account.
Jobs that require

software engineering

skill Web Developer (GOOD PAY) Responsibilities: Develop, maintain and enhance new and existing Web application Requirements are: Diploma in software engineering /information Technology 2 to 3 years working experience Programming languages: .NET Framework :C#, ASP.NET, VB.NET. SQL. HTML. CSS. Javascript.
Skills ResponsibilitiesTo conceptualize, design development, testing and manage development work process document software driver concepts. Drive and established the necessary test environment setup to enable consistent and good quality delivery. Participate in or conduct technical reviews with peers to identify problems early in the development phases. Determines coding practices, development tools, and validation requirements. Assure the quality of work through design, review and testing Responsible for the delivery of Read more
the software/kernel/driver to manufacturing within the required timelines Requirements:Degree / Master in Computer Science/ Embedded Systems / Computer Engineering / Electrical Electronic Engineering with concentration in the areas of Embedded Software engineering 8+ years' experience in embedded software development and architecture design. Expertise with microprocessors (ARM, Intel) their architectures and embedded RTOS (ThreadX, Nucleus) and build system. Extensive experience in adding new HW platforms and device drivers into Linux kernel. Proficient in Perl and shell scripting. Proven experience in solving real-time embedded software issues, including: threading, optimization, memory management, interrupt handling, system level latency and so on Very familiar with SMP multi-core/multi-CPU/AMP hybrid environments. Proficient in system configuration management (GIT, Clear Case) Good analysis skills and proven ability to solve complex problems. Experience in using different hardware-assisted debugging tools (RTIT, JTAG, ETM, LA) Open-minded, a willingness to experiment within acceptable boundaries and a creative mind to bring novel solutions into design and problem-solving EAP No.: R1766065EA Licence No.: 95C5411
Skills Roles & ResponsibilitiesResponsibilities:At ShopBack, we handle a lot of data that can tell us about the way shoppers make buying decisions. Our Data Team is first and foremost responsible for collecting, processing and organizing these large amounts of data using advanced and scalable techniques. They then analyze these complex datasets to draw out practical findings that we can apply to our products to enhance the customer experience.A ShopBack Read more
Data Analyst helps steer our teams to make informed data-driven decisions, and paves our future of scientifically predicting how shoppers will behave in the evolving digital landscape. Your work has a direct impact to millions of shoppers in 6 countries and we're looking to expand our team as we scale even further.Development of reports and insights to support product and commercial decisionsCollaborate with the product teams in understanding user personas and customers' shopping intent and behavioursWork closely with Data Engineering to implement data tracking across our consumer platformsUsage of machine learning algorithms to predict shopper behavior, detect fraudulent activity, enhance the customer experience and improve business KPIsBuild a strong understanding of ShopBack's data ecosystemsRequirementsRequirements2+ years of relevant work experienceHighly proficient in writing complex SQL queriesStrong skills in Python/Scala for data cleaning, ELT and analytical purposesHands on experience in ELT data pipelines and big data computing framework (Spark)A very good understanding of data lake and ELT processesHands on experience in Machine Learning or Statistical Modelling is highly valuedOther desirable attributes include:Software engineering skills in other programming languagesExperience with web technologies (HTML, JavaScript, RESTful API's)Skills with visualization and reporting tools (D3.js)Relevant working experience in startups and e-commerce industry
Skills Responsibilities:Define market-disruptive strategies and plans for your team.Lead and secure your team on-time delivery. Establish effective, agile ways of working, unlock collaboration, spot and remove impediments, contribute code.Guide team towards technical and operational excellence. Provide your team with strategic technical direction, review and contribute designs, support setting and delivering on team SLAs.Attract, interview and recruit the future talents of your team.Requirement:Minimum 7 years of software development experience (mobile Read more
platforms development is a major plus)3 years of engineering management and leadership experience, with a track record of building and growing high performing software engineering teams.Solid programming skills in Swift, Kotlin, Go or similar.Proven ability to understand and design complex software systems and APIs.Experience planning and running projects, paired with the ability to know when to shift priorities amid a rapidly changing business environment.Strong communication, interpersonal and stakeholder management skills.EAP No.: R1766065EA Licence No.: 95C5411
Skills Roles & ResponsibilitiesResponsibilities:At ShopBack, we handle a lot of data that can tell us about the way shoppers make buying decisions. Our Data Team is first and foremost responsible for collecting, processing and organizing these large amounts of data using advanced and scalable techniques. They then analyze these complex datasets to draw out practical findings that we can apply to our products to enhance the customer experience.A ShopBack Read more
Data Analyst helps steer our teams to make informed data-driven decisions, and paves our future of scientifically predicting how shoppers will behave in the evolving digital landscape. Your work has a direct impact to millions of shoppers in 6 countries and we're looking to expand our team as we scale even further.Development of reports and insights to support product and commercial decisionsCollaborate with the product teams in understanding user personas and customers' shopping intent and behavioursWork closely with Data Engineering to implement data tracking across our consumer platformsUsage of machine learning algorithms to predict shopper behavior, detect fraudulent activity, enhance the customer experience and improve business KPIsBuild a strong understanding of ShopBack's data ecosystemsRequirementsRequirements2+ years of relevant work experienceHighly proficient in writing complex SQL queriesStrong skills in Python/Scala for data cleaning, ELT and analytical purposesHands on experience in ELT data pipelines and big data computing framework (Spark)A very good understanding of data lake and ELT processesHands on experience in Machine Learning or Statistical Modelling is highly valuedOther desirable attributes include:Software engineering skills in other programming languagesExperience with web technologies (HTML, JavaScript, RESTful API's)Skills with visualization and reporting tools (D3.js)Relevant working experience in startups and e-commerce industry
Skills
As part of the Underground Works Department, you will be part of a team to develop Singapore's underground master plan. This will involve working closely with our land planners and with partner agencies on policies and processes for the planning and development of underground space, as well as overseeing the development of a new IT system and database to support the underground master plan. You will provide civil Read more
engineering and geotechnical expertise for underground development works and contribute to feasibility studies of related infrastructure works. RequirementsA degree in Civil Engineering or equivalent. In the alternative, candidates without a degree should possess an additional 5 years of relevant experienceGood understanding of civil/structural engineering works, including infrastructural and services planning and geotechnical worksPossess strong quantitative, analytical skills and basic financial knowledgeFamiliarity with GIS and CADFamiliarity with BIM would be an added advantageFamiliarity with software engineering analysis program e.g. plaxisGood project management skillsGood interpersonal and communication skillsStrong report writing and presentation skillsAbility to work independently and quickly to meet tight deadlinesCandidates with 2 or more years of relevant experience are preferred
Skills Roles & ResponsibilitiesVisa Resolve Online (VROL) is a web-based application that enforces the rules and workflow of disputes for Visa Clients. VROL is a mandated service that is crucial to the Visa brand promise of providing secure and reliable payment services. The system ensures that cardholders, merchants, and financial institutions have a clear dispute process, and makes resolution of disputed transactions fast and easy. As a member of Read more
the Network Processing VROL Support Team you will:Be responsible for third and fourth level support for incident management activities for the Visa Resolve Online program in both production and client certification environmentsCollaborate closely and foster partnerships with Production Support, Development, and Test Engineering teams to fast track issue resolutions, and ensure efficient use of resourcesAnalyze production and certification system incidents, leveraging expertise in the payment processing and dispute resolution domains to identify, design, develop, and test fixes and workarounds for urgent production issuesParticipate in production implementations, providing all necessary support to ensure successful resolution of issuesDetermine root cause for issues, and propose changes to prevent similar issues in the futureUse various tools to collect statistics from production to help refine the technical roadmap, and propose process improvementsDevelop and maintain tools and utilities for automation and enhanced monitoringLeverage production statistics to refine technical roadmap and process improvements for VROL program, working with Architecture and SME groupsHelp drive continuous improvement around processes and technical capabilitiesRequirementsBachelor's Degree in computer science or a related field3+ years' software engineering or support experience with a high-volume, mission critical applicationStrong written and verbal communication, problem solving, client service, and soft skillsAbility to identify and deliver creative and innovative solutions for challenges and constraintsStrong programming skills, including experience with JavaStrong knowledge of database query tools like DB2 or MySQL, and ability to write and run complex queries for data validationTechnical understanding of web servicesHands-on experience with Linux scriptingFamiliarity with tools like Splunk or OpNetAbility to deliver results on multiple priorities in a complex and fast-moving environmentAbility to work independently and manage time effectively and efficientlyDesirable:3+ years' experience working with VROLExpertise on Spring framework and JavaScript librariesExperience in JBoss Drools, Jasper Reports, IBM MQBroker, Cloudera Spark or Apache KafkaAbility to understand CloverETL Graphs and make modificationsKnowledge of continuous Integration using Jenkins and Gradle scripts
Skills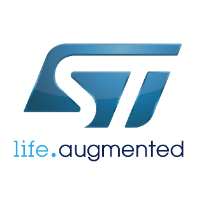 Roles & ResponsibilitiesDevelop flowchart, layouts and documentation to identify requirements and solutionsDevelop web application using JavaScript, HTML, CSS, Struts and HibernateTroubleshoot, debug and enhance existing systemVerify and deploy systemsRecommend and execute improvementsWrite high-quality, clean, maintainable code.Create technical documentation for reference and reportingRequirementsA Bachelor degree or higher in Computer Science or related fieldsMinimally 3+ years of industry experienceExperience in working with object-oriented programming and web technologies (JavaScript, HTML, CSS, Read more
AJAX, Struts, Hibernate)Experiences in MYSQLFamiliar with the software development life cycle (SDLC).Proficiency in software engineering toolsExcellent working attitude, problem-solving and communication skills
Skills Our awesome engineers are part of a highly motivated team creating innovative solutions in the Internet of Things/urban mobility/transportation space. We custom build our hardware and software that connects to our growing fleet of hybrid cars. Our geeks write smart algorithms to increase car sharing utilisation and operational efficiency ensuring customer happiness. We leverage big data collected through thousands of trips to aid in decision making. Smove run Read more
both a B2C operation in addition to key B2B partnerships over the years with Uber, Singapore Government (Ministry of Manpower) and most recently with Grab.



"Nothing happens in a start-up company until you do it"



Smove is a young company that thrives on a clear vision to make cities more liveable and to solve all pain points around vehicle ownership by developing a service model around mobility & transportation.


We are very ambitious, but also know that great things will take time and there are no shortcuts to building a lasting and sustainable business with a great culture.


If you are a thinker-doer & self-starter, bring a growth mindset and you keep challenging yourself by building something meaningful, please continue reading. If you are able to thrive in an environment without clear-cut processes and even better, able to create lean, agile & innovative processes yourself, this job is for you.






THE CHALLENGE




As a full stack engineer at Smove, you will:



Work as part of a group within the overall tech team that has ownership of specific Smove products


Build efficient, scalable, and robust solutions for both customers and internal operations in Angular, React and more


Design and implement solutions to handle high levels of traffic, in a rapidly scaling environment


Write code you will be proud of that is testable, clean, efficient and can be maintained by others in your team


Show off your UI/UX skills and shape the product for years to come


Learn from very talented engineers and share your knowledge with the team


Work closely with all departments in the business, from operations and customer service to DevOps and bizdev, gaining visibility and exposure to what is really happening on the ground


Work and experiment with cloud computing architecture technologies (e.g. Lambda, IoT, Greengrass)







ABOUT YOU: THE CHALLENGER





Functional




4+ years experience in a professional software engineering/full stack development position, using various programming languages, but specialising in JavaScript


Experience in building production applications using front-end frameworks such as Angular and React as well as in the JavaScript / Node.js ecosystem, using back-end frameworks such as Express, Sails, and Koa


Experience with relational database design, familiar with NoSQL concepts


Proficiency in more than two programming languages (not necessarily web dev related)


Strong coding, debugging and problem-solving skills


Proven experience in test driven development, agile development, XP


Good CSS skills and everything that comes with it


Git knowledge and understanding of proper commit structuring


Good understanding of code optimization and performance oriented code




Non Functional




Eager and willing to learn new things, stay up to date with the latest technologies, and expand your base skillset to propose new approaches to your work


Have stamina and perseverance - working for a startup is a marathon, not a sprint. Understands the ecosystem


Thrive in a non-corporate environment


Have strong communication skills, able to interact with non technical members of the business to gather requirements, troubleshoot, perform user acceptance testing, etc.





Salary: SGD 7,000.00 - SGD 8,000.00





If this sounds like you and you are driven to learn new things, get in touch. We have high expectations but don't be afraid to contact us.


If none of our current roles exactly fit but you are extraordinary at something and passionate about what we're creating, we'd love to hear from you anyway!





We are an equal opportunity employer and value diversity at our company. We do not discriminate on the basis of race, religion, colour, national origin, gender, sexual orientation, age, marital status, veteran status, or disability status. The more inclusive we are, the better our work will be.
Skills Roles & ResponsibilitiesAbout EYAt EY, our purpose is to build a better working world for our clients, our people and our communities. We strive to help create a legacy of improved business performance, confidence and trust. We believe that clients need consultants who can take a broader view to find opportunity in a world that's as exciting as it is unpredictable and uncertain.Because the better business works, the Read more
better the world works.About the roleEnterprise Architects drive & innovate EY Digital's digital technology agenda, by providing sustainable & leading edge digital technology solutions, living EY's core values, and positively influencing our culture more widely through the collaborative engagement of other internal teams to deliver leading practice across digital strategy, innovation, customer experiences and digital operations.Enterprise Architects work in close partnership with multi-disciplinary team members to deliver project objectives through linking business strategy to technology capabilities, structured planning while being customer led, leveraging best practice delivery methods (Agile, Lean, etc.) to deliver sustainable & leading edge digital-first solutions with our clients. They should be well versed in banking/insurance technology stack, Enterprise Architect methodologies (i.e. TOGAF, COBIT) and tools (MEGA).Enterprise Architects are expected to lead business development efforts in the areas of technology solutioning (application & technical), working alongside Digital Consultants and strategists to develop technical solution (technical and solution architecture). The role would be in charge of leading and providing QA for technical feasibility studies & functional design and specifications, developing the end to end technical solution & scope, implementation roadmap, project planning & costing for the technology components.As part of the team, the Enterprise Architect would be sharing and developing other members of the team in equipping them with the fundamental digital technology know-how and knowledge. The Enterprise Architect is expected to contribute to the team and EY's thought leadership in leading edge digital technologies out in the market.RequirementsAbout youYou have an advanced degrees relevant to Computer Science, Software Engineering or related disciplinesKnowledge of major technology vendors in Financial Services.Feel excited working with multiple parts of the businesses across multiple industries, solutioning and delivering complex digital solutions regardless of how it is being delivered (Prototype, POC, Waterfall, Agile)Always look at complex problems methodically and never be deterred by them, breaking them down and solving them piece by piece and still not lose sight of the overall 'big picture'You are known for your ability to design and provide E2E solution in the digital space, as an enthusiastic digital architectYou have deep interest and passion in disruptive technology, it drives you and you find personal satisfaction in realising these technologies being always the pioneer in your field of workYou believe in building a great team which supports each other with multi-disciplinary skill sets. Building team moral and nurturing leaders should be second nature to youYou exude leadership qualitiesWhat working at EY offersWe offer a competitive compensation package where you'll be rewarded based on your performance and recognized for the value you bring to our business. We also offer you:Support, coaching and feedback from some of the most engaging colleagues aroundOpportunities to develop new skills and progress your careerThe freedom and flexibility to handle your role in a way that's right for youAbout EYAs a global leader in assurance, tax, transaction and advisory services, we're using the finance products, expertise and systems we've developed to build a better working world. That starts with a culture that believes in giving you the training, opportunities and creative freedom to make things better. Whenever you join, however long you stay, the exceptional EY experience lasts a lifetime. And with a commitment to hiring and developing the most passionate people, we'll make our ambition to be the best employer by 2020 a reality.If you can confidently demonstrate that you meet the criteria above, please contact us as soon as possible.Join us in building a better working world. Apply now.
Skills