Sign in or register for a JobTech account.
Jobs that require

software testing

skill

Roles & ResponsibilitiesP-rogrammer to develop in .NET Architecture Platform for drivers and applications. To design, develop, optimize and test software using .NET. -Familiar with full software development life cycle (SDLC).RequirementsDylan Then Reg No: R1878687 The Supreme HR Advisory Pte Ltd EA No: 14C7279
Skills Roles & ResponsibilitiesOur Company:Founded in 2014, Keyteo Consulting is a company specialized in organization and information system management in financial and banking environments that work with its clients as they outsource their projects in innovation, as well as research and development. Our purpose is to improve the innovation, competitiveness and performances of our clients. We contribute to all the key steps in our clients' project lifecycles, from an Read more
analysis of the needs through implementation and industrialization. Keyteo Consulting offers strategic, operational and technological solutions intended to accompany clients as they carry out their projects, by providing complete expertise. Keyteo Consulting is strongly dedicated to sustain the strong growth of companies specializing in key sectors such as banking/finance and others.RequirementsResponsibilitiesSet-up and installation of Performance Testing Framework Introduce & provide guidance in Performance Testing best practices and standards across all IT products Develop performance test scripts using JMeter and Java Develop performance test plans, test data, SLAs and execute planned tests Prepare performance analysis reports. Analyze test results and take required action for any discrepancies against the SLA's. Work with different onsite teams and stakeholders. Understand system architectures and applications. Participate in all Scrum ceremonies and eventsEducationBachelor's degree or equivalent in Information Technology or Engineering. At least 5 years' experience in performance testing field. Certifications relevant to performance testing.Work ExperienceThe job holder must have: Has significant experience in IT and especially software testing theories, principles and practices. Worked with performance testing tools (Apache JMeter) Worked with the set-up, installation, and implementation of Performance Testing Framework Worked in an Agile environment (SCRUM) Worked with various development languages (Javascript, Java, PHP) Worked with test automation tools (at least Selenium, PHPUnit) Worked with continuous integration tools (at least Jenkins & GitHUB)Technical know-howExpertise in Performance Testing tools using Jmeterand Java Expertise in backend or API performance testing Execute Benchmark, load, stress, endurance and other non-functional tests. Monitor application logs to determine system behaviour. Address all technical issues; facilitate the resolution and necessary follow up with Development and other cross-functional departments. Analyse the CPU Utilization, Memory usage, Network usage, Garbage Collection and DB Parameters and DB Reports to verify the performance of the applications. Generate performance graphs, session reports and other related documentation required for validation and analysis. Publish results and receive appropriate signoff. Prepare detail status reports, and monitoring of all defects and issues. Identifying memory leakage, connection issues & Bottleneck problem in the application.CompetenciesThe job holder must: Set-up, installation, and implementation of Performance Testing Framework Introduce & provide guidance in Performance Testing best practices and standards across all IT products Develop performance test scripts of the critical/important functionalities of a product Strong problem solving skills and very good time management skills. Excellent Attention to Detail Self-driven & proactive Excellent interpersonal and communication skills
Skills

TAIGER seeks Software Engineers to join our engineering team and help us design and implement highly performing software. Successful candidates have a proven track record developing software for the Web and hold a BsC, MsC or PhD in computer science, engineering or related field. As a Software Engineer in Taiger you will contribute to the development of innovative products, based on state-of-the-art technologies, and able to make a significant Read more
impact in the industry. You should be genuinely excited by an unstructured, fast-moving startup environment where your contribution matters. We are building a culture and team with those that are generally excited about the technology we are building and the problems we're solving. Joining a growing team where your responsibilities have a real potential to expand in scale and scope should be a compelling proposition to you.  RESPONSIBILITIES Manage the product software development life cycle including application development, implementation and maintenance. Design efficient, maintainable, reliable software codes. Implement unit and integration software testing processes and collaborate with the Quality Assurance team in providing guidelines to perform functional testing. Oversee the installation, configuration and customisation of software products delivered to clients. SKILLS REQUIRED Fresh graduate or 1+ years of experience in software development with Bachelor's Degree in BSc or MSc in computer science, engineering or a related technical discipline (or equivalent). Experience in Java, Spring Framework. Solid knowledge of Object Oriented Programming and Design Patterns. Knowledge of Relational Databases. Knowledge of Windows and Unix operating systems. Familiarity with Agile methodologies. Good written and oral communication skills in English. Ability to effectively communicate within the team, as well as with clients. PREFFERED Knowledge of Frontend development - Javascript, HTML, CSS. Good understanding of security, performance, scalability aspects. Knowledge on software lifecycle management and code organisation. Proactivity in suggesting solutions and improvements. Familiarity or interest in AI, Semantic Technologies, NLP and Search Engines.
Skills Roles & ResponsibilitiesThe SharePoint Software Developer applies current graphics design and .NET technologies to develop, modify, maintain SharePoint server portals.Design, develop, and manage site content and capabilities and provide daily onsite maintenance of the existing MOSS portals.Participates in the testing process through test review and analysis, test witnessing and certification of software.Familiar with US Digital standard concepts, practices, and procedures.Relies on experience and judgment to plan and accomplish Read more
goals.Work with project stakeholders on a daily basis.A certain degree of creativity and latitude is required.Develops software solutions by studying requirements analysis and information needs; conferring with stakeholders and IT Management; studying systems flow, data usage, and work processes; performs software design using software development fundamentals and processes, debug, test, and deploy software solutions.Design, develop and maintain key components of the software suite using classic ASP, Microsoft .Net and SharePoint Server 2013.Implementation of SharePoint-based workflows as well as development of Business Intelligence dashboards.Documents and demonstrates solutions by developing documentation, flowcharts, layouts, diagrams, charts, code comments and clear code.Build proof of concept examples or graphical simulation software.Then maintain product test software and demos for training purposes.Protects operations by keeping information confidential.Actively participate in product design reviews by providing creative and practical ideas and solutions in a teamwork environment. A wide degree of creativity and latitude required. RequirementsExperience programming in .NET 3.5, C#, ASP.NET ,T-SQL, C/C++, XLM. Experience with SharePoint Designer, InfoPath, Web Parts, and workflow creation.Experience as a SharePoint Developer in the analysis, design, hands-on development and delivery of web-based applications.Experience using jQuery, Client Object Model, and Service Oriented Architecture.Experience with SharePoint's application services framework including implementation, configuration, and usages of Search, Managed Metadata, and User Profile Services.Microsoft MCPD 70-576, SharePoint 2010/2013 Designing and Developing Applications certification is a plus but not required.Ability to write Stored Procedures, write complex SQL queries, and ability to analyze the SQLdata is desired.Experience with SQL Server Reporting Services, SQL Server Analysis Services, and/or SQL Server Integration Services a plus.Bachelor's degree in Computer Science, Information Systems; or related discipline is desired.
Skills Roles & ResponsibilitiesWe are looking for a technical candidate who is passionate about resolving complex customer issues in a quality and timely manner. This will be a new position to drive new testing procedures for new products.Job Responsibilities:Review and clarify test requirementExecute testing based on the test casesPerform the exploratory tests and clarify test procedure when neededPerform troubleshooting and identify root causes for the issues and report the Read more
defectsRecord and document results.Design and develop test cases based on the test requirements and specifications.RequirementsMinimum Diploma in Electronics & Electrical, Computer Science or equivalent practical experience.Minimum 1 year of software or prototype testing.Open to candidates who are keen with prototype and software testing as well. We provide training opportunities for career training and growth.Experience with automation tools (i.e. run automation scripts, analyze reports and issues, report bugs) will be another distinct advantage.
Skills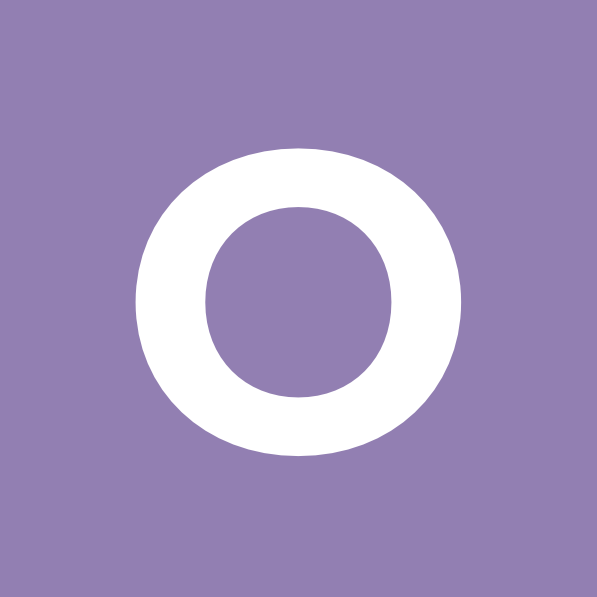 Roles & ResponsibilitiesThe Team Lead, Quality Assurance & Testing will be responsible for application Quality Assurance and Testing. He / She will have responsibility for defining and implementing the testing approach and strategy, managing a team of onshore testers as well as considering all aspects of testing such as end user feedback, regression, tracking, traceability, test data, environments, automation and non-functional testing. The candidate must also have an Read more
understanding of the functional product and hands on experience as liaison function between the business and technical teams.RequirementsResponsible for planning, estimating and implementing quality assurance framework for the software testing lifecycle.Lead the team in defining test artifacts including test objectives, strategy, scope, constraints, risks and required participants for the system integration for each projectReview and provide feedback on requirements and mapping documentationWork with project managers, business engineers, application development and engineering teams to ensure efficiency of system integration test cycles and propose improvements required if defects are found. This includes the technical support of all testing cycles for both Technology Strategic programs and Application Technology services (CTB and RTB) projects, ensuring all deliverables are aligned with technology development governance, championing and utilising Quality Assurance procedures.Manage the coordination on creation of test cases based on complex business requirements documents, system design documents, mapping and transformation rules. Ensure full coverage of test planning by maintaining traceability of test cases to requirementsSupport the technical development team in any functional aspectsPromote the knowledge of manual / automation testing and defect tracking tools to help in proper tool selection and set-up.Resolve testing problems by modifying testing methods during tests, conferring with management to revise test objectives and standards.Maintain testing database by developing defect tracking and regression testing information requirements, designing information system to capture test outcomes.Report test outcomes by collecting, analyzing, interpreting, summarizing, and displaying data; recommend software changes when required.Ensure that all support and testing documentation meet or exceed agreed quality ITIL and other standards as required.Improve the testing processes to introduce consistency in quality assurance around change implementation, and allow the team to channel more resources onto the actual management of change delivery.Requirements:Degree in an IT related discipline.At least 12+ years of information technology experience including at least 8 years of management experience in Quality Assurance and Testing for Business and Technology Applications.Industry certified in QA, Testing and Business Analysis domainMust have work experience as a Business Analyst/Engineer from previous roles.Experience in functional testing and validation of developmentStrong practical knowledge of quality assurance tools, packages and methodologies.Must be detail oriented, reliable and have the ability to supervise small teams of Quality Assurance Analysts and Testers.Financial technology background experience (Private Banking domain knowledge preferred) with strong experience in the deployment and integration of vendor solutions.Previous hands-on experience on Core Banking applications (such as Temenos T24, Triple A, Datawarehouse applications, CRM, Financial applications) in an implementation or business functional role will be an advantage.
Skills

Roles & ResponsibilitiesP-rogrammer to develop in .NET Architecture Platform for drivers and applications. To design, develop, optimize and test software using .NET. -Familiar with full software development life cycle (SDLC).RequirementsDylan Then Reg No: R1878687 The Supreme HR Advisory Pte Ltd EA No: 14C7279
Skills Roles & ResponsibilitiesAt least FOUR (4) years of application development experience in .NET platform The candidate should have at least 4 years of technical development experience in .NET technology Working experience on .NET MVC 5, WEB API and Entity Framework is MANDATORY Working experience on web user interface components like bootstrap, Kendo UI or similar components isMANDATORY Deep expertise and hands on experience with Web front end technologies Read more
such asHTML5, CSS, JavaScript, JQuery, AJAX. Candidate must have a strong understanding of UI, cross-browser compatibility, general web functions and standards. Deep functional knowledge or hands on design experience with Web Services (REST, SOAP, etc ..) is needed Familiar with formal Application Development Lifecycle E.g. CMMI, Agile, (or equivalent) Good communication skills is mandatory Prior experience in business requirements gathering is an advantage Familiar with basic application security and web security is an advantageRequirements4 or more years of experience writing code in Dot NET and C#Must have experience developing windows based applications using .NET Window Presentation Foundation (WPF), Multithreading and Web Services.Knowledgeable in Object Oriented Analysis and design (OOAD) and the use of Design Patterns.Experience of one or more full SDLC for enterprise projectsGood understanding of modern software development methodologies (Object).Good understanding of Software Testing methodologies, scripting and tools.Good Understanding of RDBMS databases such as Oracle
Skills Attractive Salary & Benefits Excellent Career Development Opportunities Work within a leading employer in the Software industryThe Employer Our client is a Fortune 500, end-to-end IT services company helping clients harness the power of innovation to thrive on change and guide their digital transformation journeys. As a result of their impressive growth, theyare looking to hire a Junior Java Developer The Job You will be part of a Read more
dynamic team and be responsible for:Creating information solutions/modules by developing, implementing and maintaining Java based components and interfaces Maintaining existing prototypes and scripts Designing and implementing unit/integration tests Developing new applications that serve existing software systems / further develop current software Providing code documentation and other inputs to technical documents Supporting continuous improvement by investigating alternatives and new technologies and presenting these for architectural reviewThe ProfileYouhave experience in writing code using languages such as (but not limited to) Java/J2EE, PL/SQL Hands-onexperience with Java Struts, Spring and hibernate frameworks will be an advantage You can work well in Agile Development environments You possess agood understanding of modern software development methodologies as well as software testing methodologies, scripting and tools and databases Strong analytical and problem solving skills Strong communication and interpersonal skills This position is also open to candidates with only internship experiencePlease apply for this role using the following link: https://snaphunt.com/jobs/54781108
Skills Work within a leading employer in the IT Services industry Work alongside & learn from best in class talent Excellent Career Development OpportunitiesThe Employer Our client is a Fortune 500, end-to-end IT services company helping clients harness the power of innovation to thrive on change and guide their digital transformation journeys. As a result of their impressive growth, theyare looking to hire a Java Developer to support their Read more
Public Sector practice. The JobCreate information solutions/modules by developing, implementing and maintaining Java based components and interfaces Develop new applications that serve existing software systems / further develop current software Maintain existing prototypes and scripts Ensure technical designs are in compliance with specifications Design and implement unit & integration tests Contribute to team meetings, provide code documentation and other inputs to technical documents Support continuous improvement by investigating alternatives and new technologies and presenting these for architectural review.The Profile2 or more years of experience writing code using languages such as (but not limited to) J2EE, Java, PL/SQL Hands-on experience with Java Struts, Spring and Hibernate framework Experience of one or more full SDLC for enterprise projects Experience in Agile Development environments Experience in Application Servers like WebSphere will be an advantage Good understanding of modern software development methodologies (Object) Good understanding of Software Testing methodologies, scripting and tools Good Understanding of RDBMS databases such as Oracle Having relevant certifications will be added advantagePlease apply for this role using the following link: https://snaphunt.com/jobs/63166950
Skills