Sign in or register for a JobTech account.
Jobs that require

software testing

skill

Perm FT employment opportunity, in an IT Start Up company. Good salary remuneration package offered.Chinese Singaporean or SPR Preferred. Able to read, speak, write and translate reports to Chinese reports. Work Location : Central Singapore Standard Office Working Hours Job Description : - Experience in line of C#, .NET or App Developer work scope - Familiar with Selenium Software Testing - Knowledge of Javascript & HTML - Expert in use of MySQL, MS SQL Read more
Server, can handle complex programming languages and debugging - Proficient in WinForm Desktop Software App - Understands HTTP Protocols and good with ASP.Net Job Requirements : - Possess a Diploma or Degree in Computing/ IT - With Work Experience of more than 3 to 5 years in same line of work scope/ industry - Good Team Player, Independent Contributor - Fast Thinker - Able to handle work pressure, do not mind some frequent days of OT, if necessary. Keen to apply for this role? Please email a copy of your updated resume with photo, send it across to me @ sylvia_04@hotmail.com, state the Title of position to apply on the email header, and regret to inform that only shortlisted candidates will be contacted for an interview. Thank you.
Skills About UOBUnited Overseas Bank Limited (UOB) is a leading bank in Asia with a global network of more than 500 branches and offices in 19 countries and territories in Asia Pacific, Europe and North America. In Asia, we operate through our head office in Singapore and banking subsidiaries in China, Indonesia, Malaysia and Thailand, as well as branches and offices. Our history spans more than 80 years. Over Read more
this time, we have been guided by our values — Honorable, Enterprising, United and Committed. This means we always strive to do what is right, build for the future, work as one team and pursue long-term success. It is how we work, consistently, be it towards the company, our colleagues or our customers.About the DepartmentThe Technology and Operations function is comprised of five teams of specialists with distinct capabilities: business partnership, technology, operations, risk governance and planning support and services. We work closely together to harness the power of technology to support our physical and digital banking services and operations. This includes developing, centralising and standardising technology systems as well as banking operations in Singapore and overseas branches.Job ResponsibilitiesGain a strong understanding and keep abreast of Business requirements Lead a team providing operational readiness support for technology changes, related to online banking channels, for business and operation users Work closely with the Operations and Business teams on developing solutions, defining target operating model, and prioritizing changes for implementation Recommend effective solution options that meet Operations/ Business expectations Manage and lead governance/ working forums with stakeholders to provide operational readiness update on projects status, risks and issues Define areas of High Risk in collaboration with Operations Define areas of High Business Values in collaboration with Business Assign risk weightage to requirements Tailor the testing strategy for the project to align to changing delivery paradigms Act as an escalation point whenever a risk to meeting project timelines due to operational readiness activities is raised and provide support for risk/ issue resolution Learn and master TOSCA tool which is a software testing tool used at UOB to design test cases and automate end to end testing Deliver projects to agreed budget, timeline and functionality from inception through to post implementation review Ensure smooth cutover for Operations, Business and other key stakeholders Review and submit management reports Lead human resource planning, development and staff managementJob RequirementsBachelor's/ Master's degree Experience in online banking channels is a must Experience in managing medium sized team (10 to 20 people) Able to take ownership of issues and take them to closure Able to create effective work relationships across different levels of stakeholders from various disciplines Detail and results-oriented and able to work independently within strict timeframes Mature individual with strong leadership, influencing and problem resolution skills Strong verbal and written communications skills, including effective presentation skillsBe a part of UOB FamilyApply now and make a difference.
Skills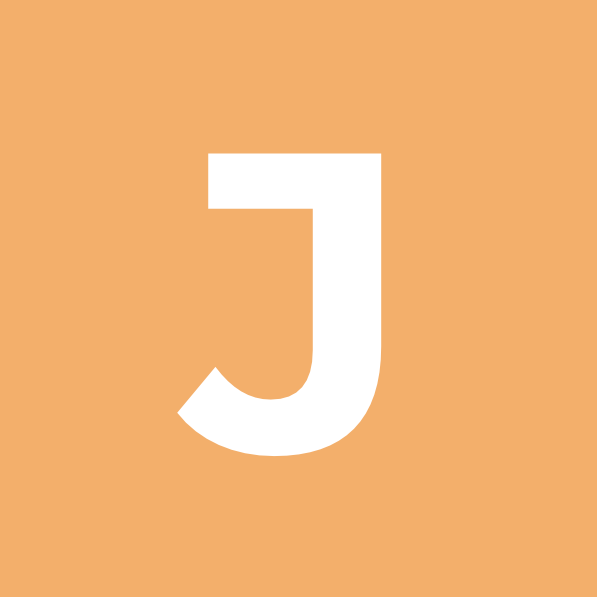 Responsibilities:Create information solutions/modules by developing, implementing and maintaining Java based components and interfaces Maintain existing prototypes and scripts Ensure technical designs are in compliance with specifications Design and implement unit & integration tests Contribute to team meetings Develop new applications that serve existing software systems / further develop current software Provide code documentation and other inputs to technical documents Support continuous improvement by investigating alternatives and new technologies Read more
and presenting these for architectural review.Requirements:2 or more years of experience writing code using languages such as (but not limited to) J2EE, Java, PL/SQL. Hands-on experience with Java Struts, Spring and hibernate framework. Experience of one or more full SDLC for enterprise projects Experience in Agile Development environments Experience in Application Servers like Websphere will be an advantage. Good understanding of modern software development methodologies (Object). Good understanding of Software Testing methodologies, scripting and tools. Good Understanding of RDBMS databases such as Oracle Having relevant certifications will be added advantage Salary will commensurate with job experience and qualifications Only Singaporeans need applyInterested applicants please email your resume in MS word format to: [Click Here to Email Your Resume]. Please include the position applied for and Job Code (J11) in the subject header. *We regret to inform that only shortlisted candidate will be notified
Skills Responsibilities: Strong understanding of corporate infrastructure and to be able to initiate investigation of issues that affect a client's ability to maintain a static reliable connectionUnderstanding of customer topology and potential work-around scenarios to mitigateclient impact. Modify and create work instructions or Recipes to prepare for similar impacting eventsand allow for a quicker response. Constantly review work instructions for accuracy andsolicit improvements through second level support groups. Ability Read more
to communicate effectively throughout the incident management process toensure that all communications are timely and accurate, as per documented process Follow documented support procedures, managing each issue through resolution orturnover in order to maintain established service levels. Track update and resolve all assigned incidents, changes and problem reports in theincident management system, ensuring that documentation is thorough, accurate andmeets a standard of high quality. Properly escalate incidents in a timely manner per support guidelines and procedures. Proactively monitor, recognize, analyze, isolate and/or resolve documented hardwareand software problems utilizing a variety of hardware and software testing tools andtechniques. Liaise with L2 support groups and/or development groups to collaborate on theresolution of incidents. Support project schedules and changes. Maintain technical skills through participation in ongoing training. . Responsible for the internal and external communication of issues to management, otherinternal support groups, and the customers via pages, email broadcasts or phone. Should have a strong understanding of transaction message flow and the different typesof exceptions that can be encountered resulting in cardholder impact Incident bridge stewardship in support of timely resolution of internal issues.Qualifications: At least Bachelor's degree or equivalent experience ITIL certification or Cisco Certified Network Associate (CCNA) or higher is added advantage. At least 2 years of experience working as an Operations support Analyst, or equivalent first or second level network support experienceKnowledge of data-center and wide-area-network routing/switching, tunneling, security operations/engineering, MPLS and Ethernet carrier transports, WiFiKnowledge of Solarwinds, NetCool or other fault monitoring toolsetsKnowledge of BMC, ServiceNow or other incident and change management toolsBroad knowledge and background on TCP/IP, MPLS, WAN, and LAN technologies.Good working knowledge on Cisco 65xx/72xx/76xx, Nexus 5k/7k/9k & FEX, Bluecoat proxy, F5 load balancersSound understanding and working knowledge of routing protocols such as BGP, EIGRP and OSPF.Ability to interpret firewall logs and look for specific permission or denial of a source IPs to a specific destination in support of troubleshootingIn-depth understanding of all proprietary as well as industry standard tools to support monitoring and response for client and brand issues.Excellent verbal/written communication, organizational skills, ability to prioritize constant changing work load to meet business demand.Good interpersonal skills and ability to work as a high performing team.Use sound judgment in determining priorities and enlisting support of other internal groups to prevent any compromise to business or client service level agreements.Proper escalation to support groups based on criticality and exposure.MS Office suite proficiencyEAP No. R1548171 EA License No. 95C5411
Skills

Roles & ResponsibilitiesDevelop in .NET Architecture Platform for drivers and applicationsTo design, develop, optimize and test software using .NETFamiliar with full software development life cycle (SDLC) RequirementsDylan Then Reg No: R1878687The Supreme HR Advisory Pte Ltd EA No: 14C7279
Skills Responsibilities:Analyzing documents (e.g., design, requirements, architecture, diagrams, flowcharts) to obtain an understanding of the requirements.Identifying the required test scenarios, test case preparation, test data preparation and document traceability matrix to ensure sufficient test coverage.Execute test cases and test plans to support the quality assurance activities throughout the software lifecycle.Finding bugs through systematic and/or ad-hoc testing and troubleshooting.Must have the ability to escalate issues in a timely manner.Understand problems Read more
from the customer perspective.Thorough understanding of the defect life-cycle process and industry standard defect tracking tools.Willingness to learn new technologies, approaches and test tools.Keen sense of learning and self-discovery.Able to work independently on projects / Ability to self-manage.Actively participate in daily stand-ups and retrospective meeting & represent testing.Requirements:Degree in Computer Science or equivalent industry experience.Understanding of Software Development Life Cycle Process (SDLC) and QA methodology.Knowledge and experience in analyzing Software Requirement Specification and identifying the required test scenarios.1 to 2 years' solid experience on professional software testing experience is plus.Experience work with auto test framework – selenium is plus.Knowledge of scripting language – Python is plus.Qualified or interested candidates, kindly apply in through emailing your CV to us at: bizhub.jobs3(at)gmail.comTo facilitate faster application processing, please utilize the email stated and not Apply Now or Send Email links in this website.We regret that only shortlisted candidates would be notified.Bizhub Asia Pte Ltdwww.bizhubasia.comEA No. 08C2822
Skills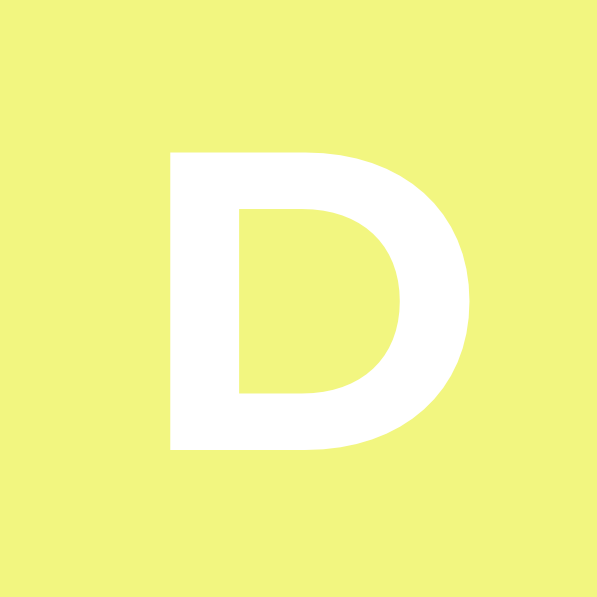 Roles & ResponsibilitiesStrong Problem-Solving And Analytical Skills Experience With One Or More RPA Technologies (E.G. UiPath, Automation Anywhere, Blue Prism)At Least 2 To 4 Years Of Professional Experience In Programming (Including Scripting /Coding),SQL And Relational Databases, And Application Development Experience With Process Analysis, Design, And Implementation,Business And Technical Requirements, Problem-Solving, And System(S) Testing, Including UAT And Bug Fixes Should Be Able To Prioritise AndManage Multiple Portfolios Basic Understanding Read more
Of Lean Six Sigma Process Methodologies Requirements~ Assess, develop, upgrade and document maintenance procedures for software, web and multimedia applications. ~ Consults customers concerning maintenance of software, web and multimedia systems. ~ Consults with engineering staff to evaluate interface between hardware and software. ~ Design and develop computer software, web and multimedia systems. ~ Design and develop digital animation, imaging, presentations and games. ~ Develop and direct software testing and validation procedures. ~ Direct software programming and development of documentation. ~ Modify existing software to correct errors and adapt to new hardware. ~ Research, analyse and evaluate requirements for software, web and multimedia applications. ~ Upgrade interfaces to improve performance.
Skills

Roles & Responsibilities(Position Reference Number:1903-52700)Responsibilities:- Perform manual testing as well as know how to document and execute test scripts in VB Script Language using Micro Focus UFT 14, as automation tool. - Improve with the usage of automation tool to further help to improve QA team productivity. - Set up test scenarios based on functional requirements. - Work closely with development teams to guide them on Read more
the quality assurance results and improve quality. - Perform functional testing to ensure compliance with functional requirements. - Perform standards testing to ensure compliance with all relevant industry standards. - Work with other departments to guide a smooth User Acceptance Testing process. - Develop and maintain test automation tool.RequirementsRequirements:- At least Bachelor's Degree in Computer Science or equivalent. - Minimum 1~2 years of experience in Software testing is essential. - Minimum 1+ year of experience with Automation testing, developing and executing automated test scripts using Automated Testing Tools for Web and application testing (such as Unified Functional Tester, Selenium etc.) - Exposure to wide automation concepts, framework and best practices from industry in automating web applications. - Excellent knowledge in designing and implement customized test automation frameworks as needed. - Knowledge in Software Development, preferably in a Microsoft / .Net environment. - Some knowledge in Internet technologies (HTML, XML, CSS, etc.) and the relevant issues (Example: cross browser issues, firewalls, cookies, etc.). - Possess strong analytical, problem solving, communication, and interpersonal skills. - A strong team player.To Apply, please kindly email your updated resume to: [Click Here to Email Your Resume]We regret that only shortlisted candidates will be notified. However, rest assured that all applications will be updated to our resume bank for future opportunities EA Personnel Name: Toh Ting Ting EA Personnel Registration Number: R1433765
Skills OPERATIONS SUPPORT ENGINEERYou will work with various stakeholders to tackle technical issues by analyzing, diagnosing and then either solving the issues or escalating to other technical teams. Training will be provided for you to understand our security solutions thoroughly.Responsibilities· Attend to operational and user inquiries via phone and email· Provide on-site support for software installation and troubleshooting· Attend meetings and take on the role as the point of Read more
contact or stakeholder for projects· Create, review and update operational documentation and reports using Word and Excel· Work closely with software development team in thorough software quality assurance and testingRequirements· Singapore citizenship is required· Diploma or Bachelor's degree in Computer Engineer/Computer Science or related field· Good writing and communication skills· A good team player with great initiative and independence· Passion for solving problems and supporting client needs· Excellent troubleshooting skills· Experience in supporting government agency is preferred· Experience with software testing is preferred· Experience with programming languages in C, Java or C++ is preferred· Flexible in working hours
Skills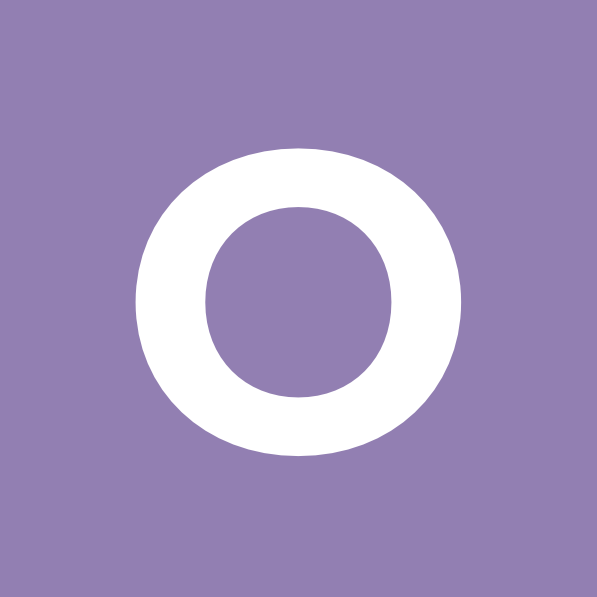 Roles & ResponsibilitiesDemonstrates commitment to company mission, vision and values through professional conduct and individual job performance.Influencing role to product specifications, building and supporting a reliable Pega platform to meet the development and maintenance requirements of systems/platforms.Collaborates with the requirements, development and operations team to support the stability and reliability of Pega applications.Participates in the design and development of Pega applications and Pega or reports using technical tools Read more
to create solutions and debug problems that occur in the deployment of applicationsProduces proposed changes impact analysis to Pega applications within own area of responsibility.Aware of and aligns to regulatory and mandated requirements (MAS, BNM).Helps during the planning and developing of enhancements for production systems.Diagrams and documents key processes or solution recommendations.Requirements5+ years of general IT application development3+ years of Pega application development, production configuration and release, and maintenance is required.Prefer candidates who have spent at least 18 months at one Pega customer or installation and has gone through a complete development, deployment, and maintenance phase, with subsequent release support.General experience with Pega application, framework, and BPM tool design and support, including supporting applications in the Banking IndustryGeneral experience with Pega creating flows, defining rules, creating classes, developing templates, streams, data pages, activities, and UI's in PRPCSpecific experience with Pega CMF, HCIF/HCIS, CPM-HC, Pega Call (CTI) in a healthcare domainGeneral experience with Pega SDLC processes and Agile SDLC methodologiesGeneral experience with all aspects of SDLC including requirements analysis, design, design reviews, software development, software testing, design and coding peer review, operational roll-out and application maintenanceExperience providing support for Pega applications due to having been a hands-on builder of the Pega system in productionSome experience with database development in SQLSome experience with systems management automation/scripting experience in modern, Turing-complete language such as Java or C#, having been developed and promoted into productionSome experience using operating system platforms to develop Pega applications and related interface technologies, including Windows Server 2012 or greater, and iOSUnderstanding of configuring, using, and improving system health, performance monitoring tools, and software management tools for Pega operational environmentsExperience demonstrating technical ingenuity in supporting a fast-paced software environment is desired.
Skills