Sign in or register for a JobTech account.
Jobs that require

sql

skill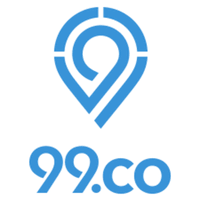 99.co is looking for a Data Analyst to join our diverse team of people who are passionate about taking the real estate industry properly into the age of technology through innovation and a desire to solve its multitude of challenges.

A numbers person, a communicator and a storyteller all in one, the analyst would partner closely with the product team to identify new opportunities and translate data to useful and actionable insights; steering and guiding the company in making an effective product and business decisions.

What you'll do:
Take ownership in delivering prompt, accurate and reliable data analysis in your area of ownership
Partner closely with product and business teams on strategic deep dives, plan data metrics, and ad-hoc data requests
Identify, analyse, and interpret trends or patterns in complex data sets
Source and analyse consumer and agent behaviour data to help us improve existing algorithms
Partner with business leads to understand, predict and provide solutions for the respective teams' data needs
Locate and define new process improvement opportunities
Taking lead on projects, as needed.
What you are/have/will be:
2-3 years of working experience in a Business Intelligence or Analytics role is highly preferred, exceptional fresh graduates will be considered
Proficiency in SQL is a must
Familiarity with Python and R is a +
Ability to embrace both the charms of individuality and teamwork
Strong critical thinking with the ability to organise and prioritise data requirements and needs from business stakeholders in a logical manner
Detail oriented and able to work efficiently in a fast-paced team environment
Excited in learning new technologies and translating data into business solutions
Detail-oriented or someone who reads everything and will paste an html peace character somewhere in your application ;)
Skills
You will work closely with a team of developers, and work with guidance from technology and business experts. Apply if you enjoy developing great applications and fit the requirements mentioned below.
Must Have:
Experience – 0 to 6 Months

Excellent written and verbal communication skills

Good understanding of Agile Software Development

Hands on experience in Spring and Hibernate

Experience in J2EE, Javascript, SQL, HTML5

Experience in developing web applications

Diploma / Degree in Information Technology/ Computer Engineering or Equivalent
Nice to Have:
Good knowledge in Spring, NodeJS, Angularjs, MongoDB

Experience in building mobile applications

Good planning, organizing and time management skills

Good analytical and problem-solving abilities with a logical approach

Attention to detail and drive for results, high personal quality standards

Promote teamwork, motivate, mentor and develop team members

Coordinate development of detailed designs, code and test suites within the team

Ability to work in a fast-paced environment and fast learner

Possess strong problem-diagnosis, creative thinking, and problem-solving skills

Articulate ideas clearly
Skills

Do you want to work on a web application that is growing quickly and changing the face of the industry? As a developer with us, you will practice your craft in a high growth environment in collaboration with other smart and motivated developers to deliver in an agile fashion what our customers need. Responsibilities Daily Expectations Participate in discussions with Product and Software Enginnering Team on Product Design and System Architecture Read more
Collaborate with your development team using Asana Master development and testing in Python/Django, Ruby/Rails and HTML/CSS Examine API Integration and Relational Databases specifically Postgres SQL Upkeep System Setup and Development Practices with Confluence and Git Weekly Expectations Actively participate in weekly team reviews as a platform to grow your skills Team lunches Requirements Demonstrated passion for the craft of coding Persistently pushing the boundaries of excellence through continuous learning at work, before work and after work. Sponge in your surroundings, be open to new experience and always reflective and willing to adapt and change. Your attitude will be the most pwoerful and important value you bring to the team. Equally important, a fun-loving committed team player who understand the priorities of work, movies, comics and partying (alcohol not included).
Skills

Roles & ResponsibilitiesSingapore, SingaporeThoughtWorks Singapore is looking for talented engineers passionate about building large scale data processing systems to help manage the ever-growing information needs of our clients.You will be responsible for -Creating complex data processing pipelines, as part of diverse, high energy teamsDesigning scalable implementations of the modelsHands-on programming based on TDD, usually in a pair programming environmentDeploying data pipelines in production based on Continuous Delivery practicesAdvising Read more
clients on the usage of different distributed storage and computing technologies from the plethora of options available in the ecosystemRequirementsIdeally, you should have -5+ years of experience building and deploying large scale data processing pipelines in a production environmentProduction-level hands-on experience working on HDFS, Java MapReduce, Hive, Apache Spark, Oozie etc.Solid understanding of YARN, Mesos, MPP Databases, SQL-on-Hadoop solutions like Impala etc.Experience working with, or an interest in Agile Methodologies, such as Extreme Programming (XP) and ScrumKnowledge of software best practices, like Test-Driven Development (TDD) and Continuous Integration (CI)Strong communication and client-facing skills with the ability to work in a consulting environment is essentialSenior developers (7+ years) are expected to be the Architect for small and large enterprise projects. On larger projects, you are expected to work closely with the fellow architects to come up with the architecture and take it further.Desire to contribute to the wider technical community through collaboration, coaching, and mentoring of other technologistsIf you relish the idea of being part of a community that extends beyond the work we do for our customers, you may find ThoughtWorks is the right place for you. If you share our passion for technology and want to help change the world with software, we want to hear from you! To apply, please submit your CV and tell us why you want to join ThoughtWorks. We will ask you to write code as part of your interview process, so be prepared! Our recruiters will be in touch.
Skills

Do you love food and convenience put together? Then you just might love foodpanda. foodpanda is the leading, on-demand food delivery company in Singapore, bringing thousands of your best loved restaurants online into your home or office - fast! We're all about bringing on the smartest folks as we continue to grow with an "all hands on deck" environment and hire those who can thrive in a startup culture. We Read more
are looking for a highly-driven and motivated Content Operations Intern for our team in Singapore. If you are looking for a place where you can gain hands-on exposure and have direct impact, then this may be the place for you!  The ideal candidate will have a track record as a significant individual contributor – comfortable working independently, whilst working closely with the management team. This role will be based in Singapore and will report to the Regional Vendor Operations Manager.  About the job: As a Content Operations Intern at foodpanda in Singapore, you will work directly with the Partnerships Manager, with the opportunity to lead your own projects.The role will be varied; supporting the entire team on a number of projects encompassing partnership opportunities, establishing relationships with stakeholder and branding campaigns, in addition to offline marketing and events. Responsibilities: You will be empowered to take full responsibility of your tasks and report directly to the Regional Operations (Vendor) Manager  You will be a key pillar of support to foodpanda Singapore's Content improvement strategy You will own and manage Content projects with the goal of achieving higher conversion and sales You will have to look deep into automation and optimization of operational processes Requirements: You have proven track record of personal, academic and professional achievements; and graduated with an outstanding degree You have experience in a high-performing environment and your strong analytical skills distinguish you from other applicants You are familiar with structuring and setting-up efficient business process Advantageous to be proficient in MS Office and SQL University students or recent graduates Lover of food is a must! Independent and highly motivated fast learner  Ability to work within tight timeline and take on ad-hoc projects Data-driven individual Positive attitude with good communication skills What we offer: Steep learning curve Free food Thursdays! A vibrant and international team Regular company and team events Responsibility from day one in a fast-growing  and global company
Skills Functional area: Business Technology ServicesEmployment type: Full-timeJob Type: PermanentThe incumbent is expected to perform analysis, design, drive implementation and upkeep the data quality technical environment to ensure that it can effectively support the data quality assessments to measure the Bank's data health. You will have to work closely with various support units like I.T. and system stewards to implement and fine tune the tools and technical environment. Your Read more
main responsibilities include:Responsible to ensure the DQ architecture meets the requirements of DQ Programme and drive the implementation and maintenance of data quality tools and data environment across the Group and subsidiaries Perform data profiling and analysis to identify data rules to enhance the accuracy of DQ assessment Perform data quality assessment automation and development Design and automate high quality and accurate DQ Dashboard/Scorecards for sharing with various Corporate Management Committees and business/support units Develop standard operating procedure (SOP) for the DQ programme and tracking mechanism to monitor the progress of BU/SUs remedial actionsRequirementsDegree in Business Computing or related disciplines with at least 5 years of working experience in banking industry Possess good analytical skills and keen interest in process enhancement and operation efficiency, preferably with certification on productivity/process improvement, e.g. Lean Six Sigma Possess strong working knowledge and experience in Informatica Data Quality (IDQ) and QlikSense; Some exposure to Ms Power BI would be added advantage Possess knowledge on banking products, processes and data; else candidate with strong data quality resolution processing expertise would also be considered Strong interpersonal skills with excellent presentation and written communication skills Demonstrate knowledge of Data Governance and data quality methodologies and practices, preferably with experience in governance tools (data quality, metadata, etc.) Experience in project management and possess good facilitation skills with the ability to manage different stakeholders across the Bank and multitask across multiple initiatives Possess good working knowledge in relational DB and intermediate to advance SQL to facilitate data analysis and assessments Exposure to enterprise scale release and change management (data model, reference code, business rules, definitions etc.) would be highly advantageous
Skills Experience with SQL queries IS A MUST Able to start work immediately or within short notice Overview: The candidate will join the CIO Finance team and will be in charge of:Accounting – processing and review of accounting entries relating to A/r and A/P transactions. month end closing activities Finance System Enhancement Project (as Product Owner) – management of finance projects related to database management, accounting, financial and management Read more
reporting, budget and forecast management, finance process/systems/tools enhancement and Fixed assets management.Main responsibilities Accounting:Process and control vendor invoices and ensure consistency with the bank's policies Participation in month-end closing process : expense accruals, account reconciliation Assist in budget and forecast preparation Handle fixed assets management Ad-hoc financial reports preparationProject Management (Product Owner):Collaborate within the finance team in creating business requirements for the finance application Work closely with Finance and IT team to create and maintain a product backlog according to business value or ROI Conduct exhaustive software testing to deliver a quality product Provide an active role in mitigating impediments impacting successful team completion of Release/Sprint GoalsQualifications and ProfileSolid knowledge in Accounting/Finance principles 5-7 years of accounting/finance experience (A/P, A/R, month end closing, budget/forecast preparation, Financial control and Reporting) Experience in managing Accounting/Finance System Project as Business Analyst/Product Owner Experience and passion with process reengineering Experience with SQL queries IS A MUST Able to start work immediately or within short notice
Skills Roles & ResponsibilitiesThe candidate will oversee the revenue and direct cost accounting for Mobile products (both Post-Paid and Pre-paid).He or she will supervise 2 staff; and also, be involved in IFRS 15 accounting.In addition, he/she will also be playing an active role in performing UAT for new product launches and systems.Responsibilities:Revenue and direct cost accounting• Review and ensure revenue and direct cost are recognized in accordance with accounting Read more
standards• Execute revenue related monthly closing activities and reconciliations and ensure proper and timely recording and accounting of revenue and its direct cost• Ensure accurate and timely delivery of monthly, quarterly and annual financial reports, including the analysis and commentary on major variances• Work with Product, Billing and IS teams on new product launch to ensure systems and processes are properly set up before its launch to ensure accurate revenue accounting. This includes setting of test scenarios, performing user acceptance test and updating of standard operating procedures• Prepare accounting treatment and process papers to support revenue or cost recognition• Provide monthly audit schedules and assist in internal and external audit requests• Assist in projects assignedRequirements• Bachelor's degree in accountancy or equivalent with 5-6 years' experience in audit and accounting• Strong working knowledge of IFRS accounting and its application• Preferably with product and telecommunications revenue accounting working experience• Preferably proficient in ERP software (such as SAP), Excel and SQL skills.• Self-motivated, inquisitive and resourceful.• Able to manage multiple tasks under pressure and meet tight deadlines.• Team player with confidence and maturity to work effectively with different levels in the organization.* We regret that only shortlisted candidates will be notified.
Skills Roles & Responsibilitiesabout the company Our banking client in Singapore is looking for experienced developers for the Treasury team to support the bank's treasury division for the business with Commodities, Credit Derivatives, FX Derivatives, Interest Rate, FX, Money Markets & Fixed Income products in Singapore, Thailandand its overseas branches across the globe.about the role Role is responsible for working closely with various internalstakeholders, internal technology teams as well Read more
as the vendor to implement Murex as the treasury system for managing structured products for the Global Markets Division. Technical lead will be part of the Murex interface development stream responsible for delivering the realtime interface to import trades from other systems to Murex via MxML also will be responsible to do migration and merger of equity, equity derivative and brokerage portfolios. You will be expected to lead of 15 developers who will be doingmigration of securities financing portfolios, translating contractual requirements for a Credit Default Swap to reporting requirements. Taking into account the point of view of several stakeholders (e.g. Capital Management Group and various external parties).Requirementsskills and experience08 years software development experience in the banking industry as business analyst, project leader and team lead within ALM, Treasury, Capital Markets, Risk, Finance and IT.Hands on experince in Murex 2.11 / Muex3.1 system / Murex Collateral system, Datamart, MXG configurations, MXML.Strong technical experience inJava, SQL, XML, Unix shell scripts, VBA, DOS Batch scriptsSybase and Oracle.Knowledge and experience of the following banking products in Murex : Fixed Income, Money Markets, Equity, Securities Financing, Derivatives, Corporate Banking and Commercial Finance, retail bankingHands on experience in Middleware/Application software like Control-M, SCM, ClearCase.Experienced in the implementation of most common BI and DWH tools.Able to translate requirements of various stakeholders to one common accepted solution Project management, including Agile Scrum, Prince2, and traditional waterfall.vast experience in Restructuring and migration of large structured products, derivative and money markets portfolios to Murex:Migration of fixed income portfolios to Murex, including hedge accountingApply online please use the 'apply' function, alternatively you may contact Puja Narang Randstad EA License No:94C3609 EA Personnel Registration No: R1434239
Skills Roles & Responsibilitiesabout the company Our client in Singapore is looking for experienced developers for the Treasury team to support the bank's treasury division for the business with Commodities, Credit Derivatives, FX Derivatives, Interest Rate Derivatives, FX, Money Markets & Fixed Income products in Singapore, Thailand, Indonesia, Malaysia, China and its overseas branches across the globe.about the role The role is responsible for working closely with various internal Read more
stakeholders, technology teams as well as the vendor to implement Murex and enhance itsperformance as the treasury system for managing structured products for the Global Markets Division.Requirementsskills and experience5 years Murex 3.1 datamart development.Strong knowledge of Murex data models.Strong knowledge of Oracle and Store Procedures.Good knowledge of Murex architecture and functional modules Good knowledge of FX cash, FXMM and other financial products Strong technical skills in MQ, Xml, SQL, Java, Unix Shell scripting.Experience on different modules of Murex – Dynamic Table, Datamart Feeders, Batch of Feeders, Datamart Extractions, Batches of Extraction.To apply online please use the 'apply' function, alternatively you may contact Puja Narang Randstad EA License No:94C3609 EA Personnel Registration No:R1434239
Skills