Sign in or register for a JobTech account.
Jobs that require

staff onboarding

skill Job ScopeReport to the HR Manager and to assist in daily HR operational duties Preparing of onboarding logistics, new hire orientation and Letter of Appointment Apply and renew insurance for employees Liaise with recruitment firms for recruitment needs Prepare salary increment letter and contract extension letterInterested candidates email in detailed resume in MS Words format to: Thomas Lim Muk Jee (R1104501) [Click Here to Email Your Resume] Kindly Read more
include following information in resume: 1) Current Salary Package 2) Expected Salary Package 3) Reasons for Leaving Previous Employment 4) Notice Period Required
Skills Roles & ResponsibilitiesIntroducing our FirmBioQuest Advisory is a Singapore based consulting business led by experienced industry veterans from global technology and consulting firms. We partner our industry clients to transform their business and build sustainable growth.Our key expertise: Robotic Process Automation, Data Analytics, Business Systems Implementation, Business Strategy & Transformation, Process Improvement, Supply Chain Management, Financial Management, Governance & Risk Management.​Our clients consist of global MNCs and Singapore Read more
businesses spanning across multiple industries and Asia Pacific countries.The opportunity​BioQuest Advisory is at the exciting phase of our growth in Singapore and across APAC region and is looking for a responsible and meticulous Finance & Administration Executive to help us run our back office.The roleThe Finance & Administration Executive will be responsible for all financial and related administrative matters of our firm, and will report to, and work closely with, the management team.The responsibilities of the Finance & Administration Executive will include:Day-to-day operations of Finance and ensure accurate and up-to-date financial recordsSupporting Sales operationsCredit control monitoring on invoices that are due and following up with clientsEnsuring confidentiality and professional integrity is upheld at all timesDevelopment and implementation of relevant financial policies and procedures, in consultation with the management teamGeneral administration dutiesA day in the life of our Finance & Administration ExecutiveManaging accounts payable & accounts receivableMaintaining accounts general ledgersPreparing month-end closing and reporting (GST, management reporting)Supporting our Sales on generating sales quotation, following up with clients, creating sales ordersAssisting with the administration of internal programs like sales campaign, training, team building events etcSupporting the HR for staff onboarding and existing processesAssisting in regulatory compliance matters (i.e. ACRA, IRAS, MOM etc.)Supporting general administration matters in the firm RequirementsYour profileDiploma in Accountancy or any other discipline with good Accounting trainingPreferably 1 year of experience working in an accounting department and able to understand how a Finance department operates (experience can also be internship and temporary job)Familiar with the usage of accounting softwareConscientious and meticulous with strong analytical and problem-solving skillsGood communicator, able to think-on-your-feet, have a customer service attitudeEnjoy working in a small and fast growing company with a friendly and collaborative work cultureJoin usAt BioQuest, we value collaboration, teamwork and knowledge transfers. Our culture is friendly and supportive with a strong emphasis on ethics, diversity and inclusiveness.As you grow with our firm, you would be able to leverage on your expertise to help transform our internal functions and gain experience for your personal professional development. We are committed to providing opportunities and coaching to grow our talents.We are an equal opportunity employer.
Skills Roles & ResponsibilitiesOur client is seeking for a HR Executive/Snr HR Executive to handle the end to end of HR activities.Responsibilities:Handle the end to end of recruitment including duties like:Working with agenciesShortlisting of candidatesCoordinating of interviewsConduct regular feedback and review on recruitment agencies and vendorsMaintain online presence of internal recruitment platformEnsure timely and regular updates of staff directory, org chart etcHandle staff on-boarding, and provide guidance and counseling Read more
if requiredAssist to apply for employment passes if requiredActivate and process staff welfare benefitsPrepare manpower reportsManage and update staff recordsParticipate in HR projectsRequirementsRequirements:Possess strong experience in similar capacityPossess good knowledge of HR policies and regulationsPossess strong communication and interpersonal skillsAble to work well independently as well as in a teamMin. Degree in HRWe regret that only shortlisted candidates will be notified.
Skills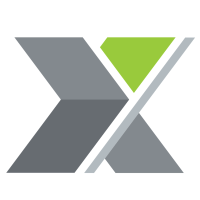 ResponsibilitesPlan and organize HR initiatives that will benefit company and employeesPrepare HR Reports and statistics for analysisFacilitate Onboarding for new employeesHandle recruitment process such as posting advertisement, phone screening, arranging interviews, prepare employment contracts while ensuring alignment with local regulations, and Xtremax's policies and procedures.Assist in other adhoc duties as requiredRequirmentsBachelor Degree or Diploma in any disciplineAble and willing to learn quickly and succeedStrong communication skillsMeticulous, organized, and Read more
can prioritize and execute tasks effectively and independentlyPreferably have some knowledge on local employment laws and regulations
Skills Roles & ResponsibilitiesHandle the end to end of HR operational and administrative mattersProvide support to the various business unitsEnsure timely and regular updates of staff directory, org chart etcHandle pre-employment preparation for new staff on-boarding, and provide guidance and counseling if requiredActivate and process staff welfare benefitsPrepare manpower reportsManage and update staff recordsHandletraining and development from analysis of training needs to evulation of trainingsParticipate in HR projects RequirementsPossess Read more
strong experience in similar capacityStrong in administration and operational supportStrong knowledge of HR policies and proceduresPossess strong communication and interpersonal skillsHighly flexible and able to adapt to changes and ambiguityPossess key willingness to learnAble to work well independently as well as in a teamMin. Diploma/Degree in HR or equivalent
Skills $2,300 - $2,600 a monthBasic Function: Manage the full spectrum of Human Resource functions including Recruitment & Selection, Payroll, Performance Management, Compensation & Benefits, Training & Development, Policies Development & Implementation, and Employment Law & Compliance.Duties & Responsibilities: AdministrationProcurement of office suppliesPaperwork and filingLiaise with external vendors/partnersManage company events calendarFollow up and act on company payables and receivablesCheck company mailDuties & Responsibilities: Human ResourcesEmployee Onboarding- Prepare offer letter Read more
and letters of appointments to new joinees. Set up of laptops, email and google drive when there's new joineePayroll Management- Computing payroll and then submit to Business Manager for processing. Submission of Government Claims such as Reservist, Childcare Leave, Maternity Leave, Paternity leave. Ensure timely submission and payment to CPF. Submission of Income tax for employeesRecruitment- Assist company recruitment needs which include candidates screening, shortlisting, interviewing, selection process and manpower planning; Draft Job Descriptions, post job advert, arrange for interviews. Prepare offer letter and employment contract.Performance Management- Monitor probationary period of all newly hired employees. Managing bi-annual performance appraisal by doing up a timeline for Business Manager and Managing Director to work on.Policy implementation and documentation- Assist in the development and implementation of personnel policies and procedures. Participates in developing department goals, objectives and systems. Implementing and updating HR policies and proceduresCompensation & Benefit- Handle employees' welfare, compensation, benefit and leave administration; Review current compensation structure to ensure competitiveness and to promote retention.Training- Involved in training and development framework based on the needs of the company and the employees. Sourcing of training programs for the employees. Do up a training budget and costing.Requirements: Minimum 1 year of HR experienceSingaporeans onlyDiploma or Degree in Human Resource Management or equivalent preferredGood knowledge of employment laws and prevailing HR practices & trendsGood communication & interpersonal skillsIndependent and self-motivatedMeticulous with an eye for detailsSelf DrivenPleasant and positive mindsetAble to work independently in a dynamic and fast paced environmentGood knowledge of Employment Act and HR practices and regulationsJob Type: Full-timeSalary: $2,300.00 to $2,600.00 /monthExperience:Human Resources: 1 year (Preferred)Location:Singapore (Preferred)
Skills
Roles & ResponsibilitiesJob PurposeTo perform supporting and execution role in achieving the goals and objectives of the Yong Loo Lin School of Medicine's (NUSMed) learning and development strategic plan.Duties & ResponsibilitiesAnnual Training PlanDevelop and implement annual training plans or events that are align with the NUSMed's learning needsSource and organise suitable training programmes to meet learning objectivesConduct training vendor evaluation, selection and procurement processPre and Post Training ActivitiesProcess Read more
training requisitions by evaluating training requests and checking training budget availabilityMonitor and track the utilisation of training places, hours and budgetGenerate training reports such as training records, trainees' feedback, training expenditure and any other reports related to trainingAdminister New Staff OnboardingPlan, schedule and organise new staff orientation or engagement sessionsTraining Application SystemAdministrator for the NUSMed's in-house training application systemOthersParticipates in the continuous improvements of systems and processes related to trainingUpdate of Training GuidelinesAdminister student internship and training sponsorship processUndertake any other duties being assignedRequirementsMinimum 2 years of working experience in learning and developmentDegree with major in Human ResourcesProficient in Microsoft Office applicationsKnowledge of SAP will be advantageousExcellent written and oral communication, interpersonal skills and ability to build effective working relationships with all levels in the organizationSelf-motivating individual with passion in learning and developmentAbility to work independently as well as in a team
Skills

Roles & ResponsibilitiesResponsible for secretarial support in diary managementManage arrangement of meetings and conference calls and expense claimsAssist to prepare Powerpoint presentation materials and statistical reports for managersCoordinate and organize travel arrangementPerform HR support duties which includes candidate onboarding schedule and process insurance claimsHandle all staff-related services such as confirmation letter, promotion letters and moreAny other ad-hoc administrative duties assigned RequirementsDiploma/ Higher Nitec in Business Administration/ Management or Read more
relevantMinimum 1 year of relevant experience requiredProficient in Microsoft Office softwareTeam player and possess strong interpersonal skillsInterested candidates, please state last / expected salary, notice period together with a recent photograph and email to: [Click Here to Email Your Resume] (In MS Words format preferred) Attention: Amanda Lee (Registration No.: R1873465)TODAY'S CAREER PTE. LTD. 10 Anson Road International Plaza #30-13 Singapore 079903 Fax: 6227 6121 Employment Agency Number: 96C3160 GST Registration Number: 201008417CLog in to our website for the most current list of job advertisements: (Click the advertisement link at Job Seeker page) Website: www.todaycareer.com.sg Email: [Click Here to Email Your Resume]
Skills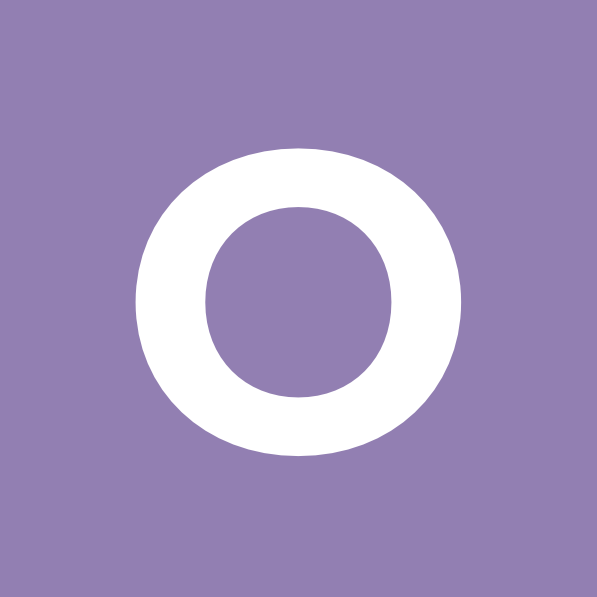 Roles & ResponsibilitiesAs a member of the Customer Support team, our mission is to serve our customers with best in class quality and speed to achieve their business outcomes while developing internal talent for the future of OSIsoft. In this role you have the opportunity to make a significant impact for our broad customer base, including Fortune 100 companies, each and every day, while simultaneously building upon your Read more
existing skill-sets. The role will allow you to develop a variety of skills that will contribute to your entire career while working with a team of talented people who help our dynamic range of customers.As a Product Support Engineer, you will:Complete our New Hire Orientation and a thorough training program where you learn about our products, customers and company culture via classroom training, customer interactions, visiting operating facilities, shadowing and hands on experience helping customers get value from their PI systems.Enable our customers' success to manage their operations by supporting them remotely through phone, email, web channels or on-site to best serve their environment while performing a variety of complex technical challenges.Teach our customers how to use our software as an instructor for public classes, or assist in the development of your peers by getting involved as an internal instructor or job trainerDevelop your business acumen by communicating frequently with our customers to understand how they utilize our software to solve their business challenges, and by collaborating with different OSIsoft departments to deliver and improve our customers' experience with our company and products.Grow your technical skill-set by developing a solid foundation in the PI system, related software and industry technologies.RequirementsWe're looking for:Self-motivated individuals with a customer mindset and desire to help peopleThai Speaking IndividualEnthusiasm for technical problem solving, with attention to detail and strong communication skillsAbility to learn and research in a dynamic and engaging environmentAdditional language skills a plus, specifically Spanish, Portuguese or French.Bachelor's Degree, Master's Degree or PhDEngineering, Math, Computer Science, Natural Sciences or related fieldGPA 3.25 or above a plus0-3 years of work experience
Skills This AIA internship program seeks to provide a full spectrum enriching learning experience for interns and university graduates aspiring to join the Financial Planning industry. This will be achieved through practical hands-on application of theories/concepts introduced via formal lessons, validation of professional skills/knowledge through examinations, as well as interactions with customers and industry leaders through field visits and events. During this internship, we will also guide you into Read more
roles that we believe are best suited for you and which align with your interests, be it in management or as an associate. The internship will last about 10 to 12 weeks, after which we will invite well-performing interns to join us for a full-time role and an enriching and fulfilling career ahead.Requirements:• Must be 21 years old and above (younger interns will be considered on case-by-case basis)• Diploma/Degree undergraduateWhat You Will Do (Associate):• Evaluate clients' financial needs and propose customized solutions to clients;• Establish and maintain excellent relationships with existing and new clients;• Introduce investment and financial solutions to clients;• Maintain customer relations though highly professional mode of communications;What You Will Do (Management):• Assist the company with its HR department, including the payroll and recruitment process;• Liaise with company partners as a part of our recruitment efforts;• Learn how to introduce new employees into their new working environments and how to handle the employee on-boarding process;• Learn to handle the screening and assessment of suitable candidates for the company's vacancies, across both non-executive and executive roles;During your internship, you will be trained to be industry-ready, while building on:• Leadership skills• Interpersonal skills• Presentation skills• Effective communication skills• Financial and Fintech LiteracyDuring this Internship Program, you will learn:• How to Conduct periodic review of clients' needs to maintain or develop relationships• Due-diligence checks (Know Your Client and Anti-Money Laundering)• Effective Communications and Persuasion techniques• Leadership skills• Management skills and proceduresYou will, however, be required to complete a Fully-Sponsored Financial Markets Examination (All MCQs), depending on the route your internship takes:• CFMAS Paper M5• CFMAS Paper M9• CFMAS Paper M9A• HIRemuneration:• $1,200 monthly allowance• Performance-based incentives such as allowance, commission, and overseas trips*• Industry and company recognition e.g Million Dollar Round Table and Top Financial Services Consultant Award• Continuous professional development through frequent performance reviews, career guidance, and a comprehensive training and development program• Opportunity to develop your leadership and management skills, maybe even by building your very own agency and leading a team of professional FSCs!Job Type: Internship
Skills