Sign in or register for a JobTech account.
Jobs that require

startup experience

skill SingaporeInternshipAbout BitTitan BitTitan empowers IT professionals to properly assess, deploy, and manage technology solutions in a cloud-first world. We have successfully delivered IT software solutions to more than 6.5 million end users across 31,000 customers in 155 countries. We have offices in the Seattle area and in Singapore, plus remote employees in dozens of countries. We share a global commitment to providing our customers with agile tools that Read more
meet the needs of active managed services providers. Our mission is to build a platform where businesses discover, implement, and manage a vast collection of IT services through automation. We are empowering our customers to be more profitable in the cloud era. Here's why you should work for BitTitan Bring your experience, your talent, and your creative energy and meet a diverse group of people who work together and build software that aims for the cloud. We have a unique culture that encourages hard work and a layer of fun that keeps us in balance. Join the team that makes a positive impact on the future of IT services automation…you're going to love it. We are looking for a Software Engineer Intern based in the Singapore office. Responsibilities: the kind of sh*t you'll get done includes... Design scalable code able to process large volumes of data Promote designs that ensure code consistency and reuse Work with sales and marketing to prioritize features and deliver on schedule Improve code quality via testing and instrumentation code Participate in and lead code reviewsSkills/expertise: we want to meet you if you're all about... Energetic personality 0 to 5 years of relevant experience Bachelor's or Master's in science or engineering preferred Solid written English skills Strong software design aptitude Deep troubleshooting skills (ex: packet sniffing, debugging, etc.) Ability to work at all levels of the stack (database, back-end, front-end) Familiarity with DNS, email systems, etc. Experience with strongly typed object-oriented programming (C#, Java) Be self-DrivenIdeal fit: you might be perfect for us if... Experience working in a startup environment Email technology expertise (ex: email routing, email migration, anti-spam, etc.) Track record of shipping scalable, efficient code Knowledge of advanced algorithms and techniques (ex: code profiling)BitTitan is an Equal Opportunity Employer
Skills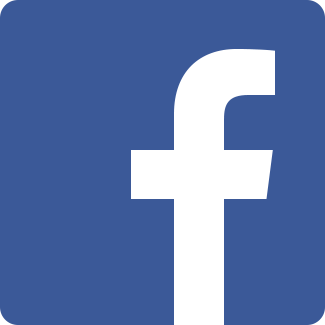 Facebook's mission is to give people the power to build community and bring the world closer together. Through our family of apps and services, we're building a different kind of company that connects billions of people around the world, gives them ways to share what matters most to them, and helps bring people closer together. Whether we're creating new products or helping a small business expand its reach, Read more
people at Facebook are builders at heart. Our global teams are constantly iterating, solving problems, and working together to empower people around the world to build community and connect in meaningful ways. Together, we can help people build stronger communities — we're just getting started. RESPONSIBILITIESProvide pre and post-sales support to small and medium advertisers for all online sales ad productsWork directly with advertisers to improve performance of Facebook ads solutions/ campaignsGrow revenue through proactive initiativesCreate collateral to drive scaled educationGather advertiser feedback to enhance current and future ad productsIdentify trends to increase advertiser satisfaction with the support processDevelop solutions to optimize team workflows and improve team efficiencyWork cross-functionally with Sales, Marketing and Product teams within FacebookMINIMUM QUALIFICATIONSFluency & excellent communication skills in Japanese and English3+ years of experience in digital sales and marketingHighly motivated and entrepreneurialAble to thrive in a fast-paced start-up environment and execute in a timely fashionComfortable dealing with ambiguityExceptional ability to prioritize and focus on driving growthDemonstrated ability to work and collaborate within a high-performing teamDeep understanding to the SMB landscape and online marketing industry of JapanPREFERRED QUALIFICATIONSStrong problem solving and quantitative analytical skills, expertise in Microsoft Excel is a plusKnowledge of 3rd party channels including resellers and agencies is a plusExperience in E-commerce, Retail, CPG, or Travel verticals is a plus
Skills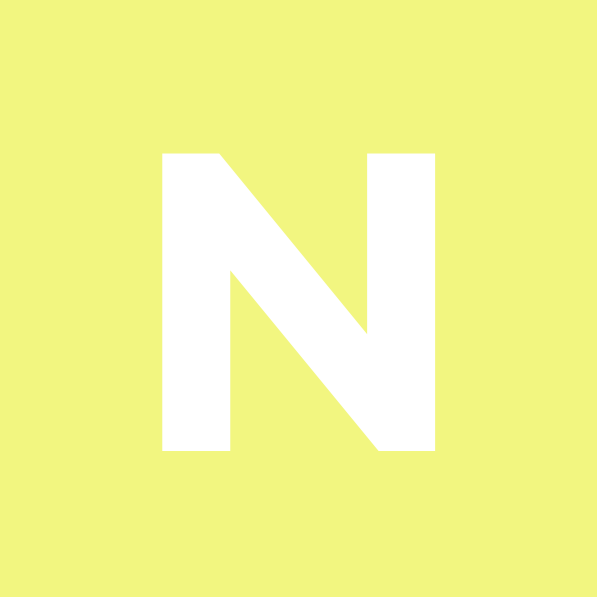 Job Description Solve the inefficiencies in the Tech recruitment space! NodeFlair is a highly curated recruitment marketplace to match tech talents with high-growth tech companies in Singapore. The tech recruitment space is inefficient - lacks transparancy, slow processes, low empowerment. We believe we have the solution to solve this inefficiency that is bugging the $500B recruitment industry.We believe in doing meaningful work. We are looking for interns who Read more
are driven and hungry to learn! Expect to gain practical skills under the mentorship of committed team members, and the invaluable experience of working in a dynamic and fast-paced environment.-Responsibilities and KPIs:We are outcome driven and are looking for needle-movers. We believe in empowering you and handing ownership to you. All we ask for is your full commitment.- Work in fast-paced startup environment- Own and drive several roadmaps, which include Core Marketplace Interaction Platform and Internal Tools-Work closely with relevant stakeholders on defining requirements. - Conduct user research and interviews to understand pain points for relevant product opportunities. - Draw insights on consumer behavior, as well as identify opportunities to improve user experience (UX)- Support Head of Product in preparing and running weekly company alignment meeting, which involve stakeholders from Engineering, Product, Design, Leadership and Marketing Operations-RequirementsWe do not expect you to have any prior experience in business development. All we ask for is your commitment and willingness to learn.- Duration: Able to commit 2-3 months- Grit: Hunger and driven to learn- Mindset: Proactive and humble - Interest: Startups and open to learn anything!-What you can expect- Entrepreneurship and learn how an early-stage startup is built- Work alongside seasoned co-founders- Challenging and fast-paced environment- Personal development and huge growth- ...and of course, FUN!!!
Skills The Company



We are in the business of ideas. We create experiences that connect brands to the people who matter most to them. We specialise in crafting bespoke, unique and emotionally impactful projects for our clients in South-East Asia and Europe.


Chab Events is a turnkey corporate event management, experiential marketing and video production company based in Singapore, Paris Read more
and Bali. We work across a large range of industries including healthcare, insurance, bank, luxury and food & beverage.


Our proactive and passionate team produce inspiring events which enrich your experiences, and I'd love to see how we can help you on your projects!



The Role



We are looking for an Accountant/Finance Manager to manage the vital function of finance within our fast growing business. Among other things - this person would be responsible for bookkeeping, financial reporting, accounts payable, accounts receivable and should be able to work with XERO. Essentially we are looking for someone with 3 to 5 years of experience in accounting who is hungry to be part of a growing business.



Responsibilities




Manage accounts payable and receivables to help the organisation determine working capital needs and funding strategies


Key in billings from vendors/ suppliers in the accounting system


Maintain and update accurate general ledger and journal entry (data entry of payments made)


Perform accounts coding/ GST allocation accordingly


Download bank statement weekly basis for bank reconciliation


Follow up on expenses claim and receipt


Compile and collate cash funds collected


Operate accounting software such as XERO


Reconcile accounts and provide analysis for the organisation's financial transactions


Prepare financial statements and disclosure notes - weekly / monthly / annually


Participate in budgeting and forecasting activities


Prepare asset, liability, and capital account entries by compiling and analysing account information


Provide accurate and timely tax and financial reports to the relevant authorities


Provide data in relation to assets, capital rationing and cost of capital


Plan and coordinate the annual financial audit process for FY 2019 onwards


Resolve issues and deficiencies arising from audit findings


Performs daily work with medium complexity, including monthly payroll calculations, payroll registers, final payment calculation, foreign employees tax clearance computation, preparation of employer's return and other ad hoc projects


Provide general office administration support




Requirements




NITEC, Diploma or professional certificate in accounting/finance


Three to five years of finance/ accounting experience


Ability to work in a dynamic, fast pace and multicultural startup environment



Agility


Ability to multitask


Communication


Teamwork
Skills Work alongside & get trained by best in class talentEarn attractive bonuses and supercharge your careerBe a part of our startup's growth storyThe EmployerSnaphunt is an AI enabled hiring platform that leverages technology to source, screen, and shortlist talent with a skills and culture fit for our clients open roles.We are fundamentally changing the way middle- senior level white collar professionals find jobs and companies hire their specialist Read more
talent and are making hiring more convenient, transparent, accurate and affordable. We have recently gone live in Singapore and are backed by top notch venture capitalists. The JobAs a graduate sales consultant you will work with the team to generate leads and build a portfolio of clients that will comprise senior decision makers within companies ranging from startups/sme's to large corporates. As we are a startup, this role is very entrepreneurial and will give the right person a chance to very quickly accelerate their career.You will be responsible for :Identifying opportunities for new business development through following up on leads and conducting research on target clients.New business generation by meeting potential clients to understand needs and providing relevant solutions.Managing the sales process to close new business opportunities.Building strong client relationships by providing customers with ongoing support and regular sharing of best practices, insights, and product knowledge.Meeting and exceeding weekly and monthly activity and revenue targets.The ProfileWe are looking for ambitious, outgoing talent who are looking to supercharge their career.You have an undergraduate Degree in Business Administration with at some prior experience within a Business Development (B2B), Sales or Customer Service role, ideally within a startup environment or within a SaaS company.You possess excellent interpersonal as well as written and verbal communication skills.You are strong networker & relationship builder.You are highly goal driven and work well in fast paced environments.You are a self-starter and demonstrate a high level of resilience.Sounds like you? Apply now!Please apply for this role using the following link https://snaphunt.com/jobs/72802211
Skills About the jobDesign and user experience (UX) are at the forefront of everything we do. The job of a Designer is to envision how people experience our products and bring that vision to life in a way that feels inspired, refined and even magical. In this role, you'll address complex tasks and transform them into intuitive, accessible and easy-to-use solutions for billions of people around the world—from the Read more
first-time user to the sophisticated expert. Achieving this goal requires collaboration with teams of other Designers, Researchers, Engineers and Product Managers throughout the design process—from creating user flows and wireframes, to building user interface mockups and prototypes. At each stage, you will anticipate what our users need, advocate for them, and ensure that the final product surprises and delights them.What we need you to do: UI/UX Designer responsibilities include gathering user requirements, designing graphic elements and building navigation components. To be successful in this role, you should have experience with design software and wireframe tools. If you also have a portfolio of professional design projects that includes work with web/mobile applications, we'd like to meet you.What are we looking for in you:Strong portfolio, with demonstrated ability to create highly functional, beautiful, and user-centered products and experiencesAbility to design and iterate end-to-end designs and user flowsAbility to create and illustrate UI wireframes and prototypes, taking feedback from various stakeholders to iterate and develop final design filesDesire to work in a fast-paced environment with a varied toolset that best fits the job at handAbility to design and manage all external-facing communication media, including multiple websites, landing pages, email templates and printed materialsExpert experience using various design tools including Adobe suite.Strong empathy for the customer and passion for a delightful customer experienceExcellent attention to detailExtremely strong work ethic and internal motivationKnowledge and comfort in HTML / CSSNice to Have This Bachelor's degreeUser testing background and understanding of market research, to include using data analysis tools to support hypothesesUnderstanding of javascript and front-end web frameworksBenefits Experience and Career Growth. You will be part of the core team as the company enters a major growth phase. We always look to promote first from within and everyone on the team is taking on multiple roles. We don't know how to say, "that isn't my job."Start-up Environment. Open office concept. You hear us say HI to one another from one end to another!Health, Vision, Dental care. Excellent employee benefits.Fully Stock Pantry with Snacks of ALL kind! Yeah, you heard me right, ALL.Daily Lunch provided! Catered or local market, best of both world!Competitive Start-Up Salary. We all need to eat, right?How to Apply Upload your resume, cover letter (including link to portfolio), and answers to the questions below. What are the two pieces of work in your portfolio for which you were the primary designer and are most proud?How you would approach conducting a website redesign? Feel free to use Secretlab as a reference, if helpful, and provide the key steps in your process. Why do you want to work for us?
Skills The Company: We are a three-year old fast-growing, exciting, and collaborative company specialise in network test, monitoring, and assurance solutions to communications service providers, and enterprises segment.The Company business and revenue has increased significantly since then with repeated business after developing a reputation as a Technology and Network System Integrated Company who delivers exceptional results to our customers. Clixer+ values on high quality customer service strive on building Read more
strong customer relationships for sustainable high-growth for the future.The Company continues to raise the bar on what we offer that strengths our professional relationship with our clients. Why Should You Apply?Fast-paced and exciting startup experience with excellent growth Bonus program Plenty of exposure to challenging assignments Excellent opportunities to LEARN & GROW and INNOVATE how we do things and take our results to the next level Encourage team members to take on projects outside their wheelhouse to broaden their skill set and exercise their creativity Offer attractive salary that commensurate with work experienceThe Position: We are looking for a self-motivated, experienced and knowledgeable Systems Engineer with strong technical background preferably in Telecommunications industry who, will be responsible for working on projects that are currently deployed on by our company.The Systems Engineer will work throughout each stage of the given system or process, from design and development to validation and operation, onto quantitative risk assessment, often focusing on performance, testing, scheduling, and costs.You will also be working with clients to communicate project status and proposals.If you have what it takes to deliver consistent service excellence, we welcome you to join us for a rewarding career in Clixer+ and be part of our professional team. Reporting to the Managing Director, you are responsible for the development and maintenance of efficient systems and processes, testing, analysis and retesting, training and supporting activities.Below outlined the job description and skills. Systems Engineer (Fresh Diploma or Degree Holders are most welcome) Responsibilities:Coordinate system development tasks to include design, integration and formal testing. Installation and configuration of hardware and software, implementation, warranty and support activities. Monitor the performance of systems and continually assess all stages of operations to ensure structural integrity and that a problem is solved. Oversees all transitions into production by testing, analysis, and retesting for glitch detection and other issues. Develop and complete actions in system specifications, technical and logistical requirements and other disciplines. Protects operations by keeping information confidential. Create and maintain programmatic and technical documentation to ensure efficient planning and execution. Manage and document system configurations. Create reports and other documentation outlining your findings and solutions.Requirements:Diploma or Bachelor's Degree in Multimedia & Information Technology, Infocomm Security Management, Computer Engineering or Electrical & Electronic Engineering qualifications with a few years of working experience in system engineering and IT support required. Analytical problem solvers who think in a systems perspective.You are able to manage small details while keeping an eye on the big picture. Able to prioritise activities and deliver projects on time in time pressured environment and within budget. Strong communication skills and be able to converse in English and Mandarin with customers and vendors Deliver presentations with a logical mindset. Exceptional networking skills and knowledge. Understanding engineering disciplines such as mechanical, electrical and computer engineering. Ability to understand complex system development methods and system testing practices. Strong team building skills.We regret to inform that only shortlisted candidates will be notified. The Location: At Paya Lebar Square (We are moving to a new expanded purchased office space in the beginning of the second quarter of this year.)
Skills Opportunity to drive product strategy and own end to end product launchThe EmployerOur client is Asia's leading media organisation, engaging minds and enriching lives across multiple languages and platforms.The company's core business is publishing of newspapers, magazines and books in both print and digital editions. It also owns other digital products, online classifieds, radio stations and outdoor media.The JobAs a Product Manager you will be responsible for executing Read more
the product strategy, developing innovative digital products, defining the ideas with relevant stakeholders, aligning the needs and objectives of the company, our audience and customers and driving execution of these ideas.ResponsibilitiesIdentify market opportunities and define product vision and strategy of your product area. Co-develop with the Chief Product Officer, co-own the vision, strategy and goals of our digital media productsOperate autonomously and take frequent self-initiatives to resolve product problems, business problems and process improvements.Create product roadmap and vision for your product area. Also motivate and inspire all working teams like engineering, UX, DS etc. to execute on your product vision.Be able to operate in LEAN, Agile product development environmentCommunicate the product vision, strategy and goals succinctly to stakeholders across interdependent groups in the organization & external partners - on the value and impact of the product to the bigger company strategy and directionAble to determine viability of new initiatives and understand cross-functional requirements; lives and breathes data, analytics and problem solvingOwn end to end product launch & go to marketKnowledgeable and able to work with multiple functional teams such as product management, program management, engineering, UI, sales, customer support, finance or marketing.Ability to bring consensus in situations where there is disagreement or conflicting priorities among key stakeholders.Able to manage and influence key stakeholders on new product ideas and independently drive product adoption. Strong influencing skills and negotiation skills.Able to mentor and guide Junior PMs. Provide coaching to others to develop their skills and knowledge on their jobs to enhance performance.Take interviews and help in hiringThe ProfileYou have at least 2 to 8 years of Product Management experience in an agile / lean environmentPrior background in technology is preferred; MBA is added bonus.You have a solid track record of successfully building and leading digital products, preferably with some startup experienceYou are independent, confident and comfortable engaging all levels of stakeholdersYou are a strategic thinker with ability to function in a results oriented, data-rich, and metrics driven environmentYou are a hustler and have excellent problem solving skills; dynamic and charismatic with remarkable critical thinking skillsYou work by influence, data, logic and reasoning
Skills Be part of our growth story Work alongside best in class talent Exciting high growth startup environmentThe Employer Snaphunt is an AI enabled hiring platform that leverages technology to source, screen, and shortlist talent with a skills and culture fit for our clients open roles. We are fundamentally changing the way middle- senior level white collar professionals find jobs and companies hire their specialist talent and are making Read more
hiring more convenient, transparent, accurate and affordable. We have recently gone live in Singapore and are backed by top notch venture capitalists.The Job You will be responsible for :Writing well-designed, testable and efficient code. Gathering and evaluating user feedback. Working as a part of a dynamic team to deliver winning products. Providing code documentation and other inputs to technical documents. Supporting continuous improvement by investigating alternatives and new technologies and presenting these for architectural review. Troubleshooting and debugging to optimise performance. Architecting, designing, developing and deploying new features for mobile applications. Architecting, designing, developing and deploying new features for web sites and front-end web applications. Building efficient, reusable well-designed and high-quality front-end systems.The ProfileYou possess a Degree/Diploma in Computer Science, Engineering or related field. You have at least 2 years experience in front end development using React. You pay strong attention to detail and deliver work that is of a high standard. You are highly goal driven and work well in fast paced environments. You are a strong team player who can manage multiple stakeholders.Apply for this role using the following link: https://snaphunt.com/jobs/89703131
Skills Roles & ResponsibilitiesAs a Product Manager you will be responsible for executing the product strategy, developing innovative digital products, defining the ideas with relevant stakeholders, aligning the needs and objectives of the company, our audience and customers and driving execution of these ideas.ResponsibilitiesIdentify market opportunities and define product vision and strategy of her product area. Co-develop with the Chief Product Officer, co-own the vision, strategy and goals of Read more
our digital media productsOperate autonomously and takes frequent self-initiatives to resolve product problems, business problems and process improvements.Create product roadmap and vision for her product area for at least over a year. Also motivate and inspire all working teams like engineering, UX, DS etc. to execute on her product vision.Be able to operate in LEAN, Agile product development environmentCommunicate the product vision, strategy and goals succinctly to stakeholders across interdependent groups in the organization & external partners - on the value and impact of the product to the bigger company strategy and directionAble to determine viability of new initiatives and understand cross-functional requirements; lives and breathes data, analytics and problem solvingOwn end to end product launch & GTMKnowledgeable and able to work with multiple functional teams such as product management, program management, engineering, UI, sales, customer support, finance or marketing.Ability to bring consensus in situations where there is disagreement or conflicting priorities among key stakeholders.Able to manage and influence key stakeholders on new product ideas and independently drive product adoption. Strong influencing skills and negotiation skills.Able to mentor and guide Junior PMs. Provide coaching to others to develop their skills and knowledge on their jobs to enhance performance.Take interviews and help in hiringRequirements At least 2 to 8 years of Product Management experience in agile / lean environmentPrior background in technology is preferred; MBA is added bonus.Familiar or fluency with Tamil will be an added bonusTrack record of successfully building and leading digital products, preferably with some startup experienceIndependent, confident and comfortable engaging all levels of stakeholdersA strategic thinker with ability to function in a results oriented, data-rich, and metrics driven environmentBe a hustler and have excellent problem solving skills ; dynamic and charismatic with remarkable critical thinking skillsWorks by influence, data, logic and reasoning
Skills