Sign in or register for a JobTech account.
Jobs that require

startup experience

skill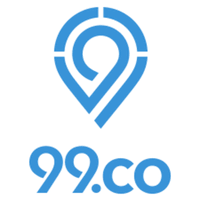 99.co is looking for an experienced Product Manager to join our diverse team of people who are passionate about taking the real estate industry properly into the age of technology through innovation and a desire to solve its multitude of challenges.

As a Product Manager, you will be responsible for plotting the course and future of our product, navigating your team through unchartered territory and unpredictable storms to reach new heights. Your work will constantly set new standards for the age-old industry and help thousands of buyers and renters find their dream home every year.

What you'll do:
Drive product direction and strategy.
Own the product roadmap, objectives and KPIs.
Define and execute go-to-market plans /strategies.
Conduct A/B tests and lead data analysis.
Understand user needs and behaviour.
Perform market research and competitive analysis.
Oversee product execution from inception to delivery.
What you have/are/will be:
Computer science or related technical background preferred but not required
Own a track record of building interesting internet and/or mobile products on web and mobile platforms
Experience leading a team, and know how to effectively implement team goals and deadlines
Able to speak in the vocabulary of GTD, Konmari method, agile, and design sprints
Technical depth that lets you understand and earn the respect of world-class engineers
A head for numbers and a strong quantitative background to support data-informed decision making
Able to respect and appreciate what good design(s) can do
Able to communicate well in all sorts of situations and provide clear and concise briefs
Exemplify what it means to be a team player — for both your team and the company
Entrepreneurial spirit and know how your work impacts the business and the industry, and have your way of conveying this to inspire others
Embrace change, and thrive in a fluid, fast-paced start-up environment
Detail-oriented or someone who reads everything and will paste an html peace character somewhere in your application ;)
Skills

Job Description About First CodeFirst Code Academy is empowering Asia's next generation to become creators of technology by teaching kids age 4 to 18 about programming, design and entrepreneurship. Since 2013, we have taught 10,000+ students in various Asian cities and are continuing to expand our global presence. We believe that it takes a team to build something big; if you have a love for technology and want Read more
to make a meaningful impact in next generation's education, join us now!About The RoleWork alongside Operations Manager - You will be working directly with the Operations Manager of First Code Academy Singapore. You will learn about Marketing, Admission Sales, Customer Success, and Operations.Be the advocate of the parents and students - You will be the representative of First Code brand for new parents interested in our classes. You enjoy talking to people and love problem-solving and finding the best solution for customer's needs. The sales funnel will be your go-to tool to close leads and achieve targets.Create and lead attractive marketing campaigns - Ideate and execute marketing campaigns for the Singapore market, driving awareness of the brand both online and offline.Use data to drive growth - Directly responsible for growth metrics in your city, measure success of campaigns and apply learnings to scale student growthExtend your skill sets - In a startup environment, you will be wearing multiple hats and personal growth is guaranteed!REQUIREMENTSOnly if you possess all the followings should you apply for this role:Entrepreneurial, creative, love hustling, want to make an impact, and eager to learn.You are a university student or a fresh graduate.BENEFITSJoin the rocket ship: It's still early days, join us to educate the next generation of creators!Make a difference in our next generation: At the intersection of education and technology, we are building something that empowers young minds.Access to a wide community: Regular dialog and open communication with local and Silicon Valley based advisors, mentors and investors.Be a part of a compassionate, driven team that treats you like family and emphasizes open communication.Be part of the fun - our Summer video :) https://youtu.be/6PJUnLfQffgOnly applications through our website (https://sg.firstcodeacademy.com/en/careers) will be considered.
Skills

Roles & ResponsibilitiesStart from 1 February, internship of 3 months, full-time afterwards if qualifiedWho we areInspius® (inspius.com) empowers Singapore SMEs with enterprise website and mobile applications that are autonomous, reliable and high-performing. Incorporated in 2015, Inspius is now expanding quickly to more customers in Singapore.Job descriptionBring new sales to InspiusArrange sales appointments via telecommunication, networking, etc.Collect prospects' requirements at need-analysis appointmentsPrepare solution presentationsSome ad-hoc tasksLocation10 Raeburn Park, #01-22, Read more
Singapore 088702RequirementsCritical:Full-time internship, no part-timeAbility to commit full-time after the internshipA strong sense of responsibility and ownershipConstant desire for learning new knowledgeBonus:Passion about information technologyExperience in cold callingExperience in corporate salesComfortability with start-up environmentBenefitSalary: fixed salary between $300-800/month plus full commission (which in total can realistically be between $1,200 - $2,000 during the internship)One-on-one trainingWork directly with multi-national customers in SingaporeSelection process: Resume and interviewPlease send your resume to [Click Here to Email Your Resume] and call 8575 0171 to arrange for an interview.
Skills

Start from 1 February, internship of 3 months, full-time afterwards if qualified Who we are Inspius® (inspius.com) empowers Singapore SMEs with enterprise website and mobile applications that are autonomous, reliable and high-performing. Incorporated in 2015, Inspius is now expanding quickly to more customers in Singapore.  Job description Bring new sales to Inspius · Arrange sales appointments via telecommunication, networking, etc. · Collect prospects' requirements at need-analysis appointments · Prepare solution presentations · Some ad-hoc tasks Location 10 Raeburn Read more
Park, #01-22, Singapore 088702 Requirement Critical: · Full-time internship, no part-time · Ability to commit full-time after the internship · A strong sense of responsibility and ownership · Constant desire for learning new knowledge Bonus: · Passion about information technology · Experience in cold calling · Experience in corporate sales · Comfortability with start-up environment Benefit Salary: fixed salary between $300-800/month plus full commission (which in total can realistically be between $1,200 - $2,000 during the internship) One-on-one training Work directly with multi-national customers in Singapore Selection process: Resume and interview Please send your resume to finance@inspius.com and call 8575 0171 to arrange for an interview.
Skills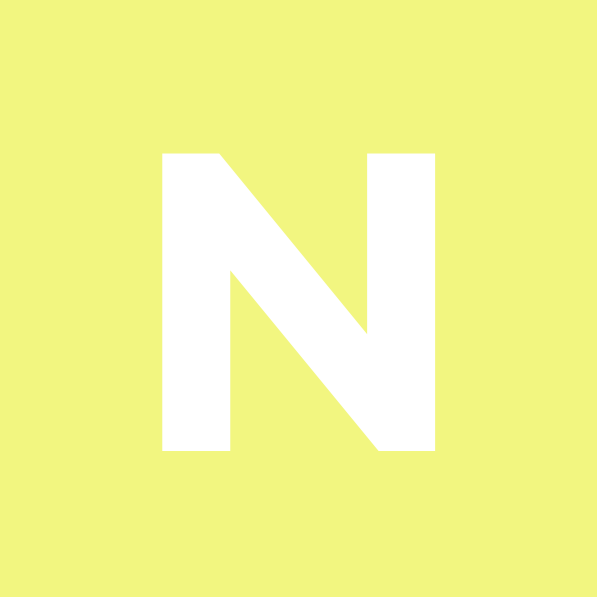 Roles & ResponsibilitiesDEX is seeking a results-oriented professional with strong integrity and high judgment to establish ecosystem engagement programs that maximize the impact our blockchain company has on open source software, data scientists, wider businesses and crypto-communities among others.As Head of Ecosystem Growth, you will build a scalable, region-wide program in existing and new locations with self-motivation and a deep-seated commitment to community stewardship. You will balance implementing Read more
multiple high-priority, high visibility projects while simultaneously establishing and maintaining relationships with centers of influence across the entire region.Provide vision and strategy for the entire region's ecosystem engagement initiatives, and manage these initiatives with extreme attention to detail and a high bar for qualityDrive the adoption of the reference marketplace and Ocean Protocol in generalUsing previous network and experience, identify new groups and organizations including but not limited to blockchain companies, AI startups, innovators, developers, colleges/universities. Understand their needs, build relationships and collaborate on impactful projects that will advance awareness and adoption of Ocean Protocol and DEX products, tools and servicesIdentify and promote collaboration with key industry partners on co-marketing opportunitiesInfluence others in a cross-functional team, using strategic thinking and skillful decision makingWork closely with all teams to identify new products and services on Ocean Protocol, and see through their design, launch and sustainable adoption as requiredManage multiple projects simultaneously with exceptional attention to detail and impeccable executionUse your experience to improve organizational processes, using strong written and verbal communication and presentation skills, as well as strong analytical skillsCreate processes to capture data to quantify the impact of implemented programs, and share the impact internally and externallyWork closely with the community engagement and communication teams,to create engaging and persuasive blogs, headlines, emails and landing page copies in a way that communicates complex ideas in a clear and compelling manner to target audiencesOrganise and attend local and global events to represent DEX and Ocean Protocol publicly. In fact, being with people and convey even technical information in an easy-to-understand way comes naturally to youRequirementsGeneral Requirements:Person of vision, able to look at the bigger picture and inspire othersYou are keen to always develop and learn, comfortable looking for and happy to give feedback as an opportunity for growth and for achieving successExcited about drawing upon lessons learned from community programs implemented in existing regions to build and adjust for programs that you will develop in new regionsYou are naturally data-driven and understand how to drive strategy through short iterations and continuous optimisationExperience of successfully managing and/or mentoring junior team membersExperience of marketingand business development in the blockchain space, with special regards to tokenised ecosystemsFirst-hand experience of startups, as a founder or as an early employeeConfident, comfortable presenting to a large number of people and to key executives showcasing deep knowledge and charismaStrive in a startup environment because you can adapt quickly and cope with ambiguitySelf-starter who can work well collaboratively, deliver on promises, prioritize assignments and manage multiple tasks simultaneouslyComfortable working with a dispersed team, joining efforts in creating and managing a worldwide calendar of community eventsBe physical, on-the-ground in locations within your region as necessaryExcellent written and oral communication skillsStrong project management and execution experienceRobust sense of accountability and sound professional judgment with the capacity to handle confidential information and escalate issues effectivelyRequirementsAdvanced degree in marketing, community relations, PR, communications or equivalent in related field5+ years relevant management experience in community engagement, marketing, CSR, or philanthropyAbility to travel as needed
Skills

Roles & ResponsibilitiesAbout HomageHomage's mission in life is big, really big. We want to redefine healthcare in the home for everyone in Asia and the world, and not in a small way, starting from our families and parents. We want to make sure our parents, your parents, and everyone's parents can age at home with control, joy, comfort, and grace.It's about time home care is revolutionized through innovative Read more
technology, design, data and equally important training and curation of the best care caregivers. Home care hasn't innovated in a while and here's your chance to change that.We're looking for product designers who live and breathe our users' experience and customer happiness to join our engineering team. Your work will directly impact the lives of people receiving care, people delivering care, and the families that are normally left in the dark about the entire caring process. We're looking for strong team players with team experience and great communication skills, people who can work with a very diverse team (engineers, care operations, sales folks.)We want you to light up and innovate on systems that have traditionally been left behind. The product team is small, lean, and fast! Plus you have a bias toward action and can break down complex problems into steps that drive product development at lightning speed!ResponsibilitiesHomage is seeking a talented and empathetic UX / UI designer to help us realize the future of community- and home-based healthcare.At Homage, you'll be working on a wide range of digital products, from iOS and Android mobile apps to our enterprise. Our apps serve and delight real people whose experiences matter - users include families who need home care for the ones they love, freelance caregivers, partner organisations and the internal Operations team.As a UX / UI designer, you'll work closely with our product managers, engineers and other designers to define and deliver a wide range of features for both mobile and web digital products from conception to launch. You'll hone your design toolkit, analytical and communication skills. You'll also have a chance to develop your user research skills through user interviews, contextual inquiry and usability testing.As part of the product group, you bridge the creative, technical and business worlds and you'll be immersed in a fast-paced startup environment. You'll collaborate closely with the entire company, including Product Management, Engineering, Care Operations, Sales, Marketing and Business Intelligence.RequirementsYour responsibilities include:Plan and execute both qualitative and quantitative user research to understand real use casesConduct usability testing to detect and minimize friction in existing featuresCreate design communication materials for new features, from low-fidelity sketches and wireframes to high-fidelity mockups and interactive prototypes, depending on the featureConceptualize A/B tests to continuously improve and innovate on the user experienceCollaborate with Product Managers to use insights into product vision and user experience to bring requirements to lifeTransition designs to software engineers and internal usersPresent designs at weekly product meetingsMinimum qualificationsBA/BS in Design (e.g. interaction, graphic, visual communications, product, industrial), Human–Computer Interaction (HCI), Computer Science (CS), or a related field, or equivalent practical experience).3 years relevant work experience in consumer or enterprise technologyFamiliar with agile web development and project managementExcellent communication and teamwork skillsPreferred qualificationsPrevious product design, product management, engineering experience or experience working on product at a startup is highly valuedStrong clean visual design senseProficiency with Sketch, Invision or other UX design softwareDemonstrated experience in designing usable interfaces for mobile- and web-based productsDrive and demonstrated ability to achieve stretch goals in an innovative and fast-paced environment.Excellent problem-solving, organizational and analytical skills, with the ability to evolve product design based on user feedback, research, data and industry trends.
Skills Roles & ResponsibilitiesAs a Product Manager you will be responsible for executing the product strategy, developing innovative digital products, defining the ideas with relevant stakeholders, aligning the needs and objectives of the company, our audience and customers and driving execution of these ideas.ResponsibilitiesIdentify market opportunities and define product vision and strategy of her product area. Co-develop with the Chief Product Officer, co-own the vision, strategy and goals of Read more
our digital media productsOperate autonomously and takes frequent self-initiatives to resolve product problems, business problems and process improvements.Create product roadmap and vision for her product area for at least over a year. Also motivate and inspire all working teams like engineering, UX, DS etc. to execute on her product vision.Be able to operate in LEAN, Agile product development environmentCommunicate the product vision, strategy and goals succinctly to stakeholders across interdependent groups in the organization & external partners - on the value and impact of the product to the bigger company strategy and directionAble to determine viability of new initiatives and understand cross-functional requirements; lives and breathes data, analytics and problem solvingOwn end to end product launch & GTMKnowledgeable and able to work with multiple functional teams such as product management, program management, engineering, UI, sales, customer support, finance or marketing.Ability to bring consensus in situations where there is disagreement or conflicting priorities among key stakeholders.Able to manage and influence key stakeholders on new product ideas and independently drive product adoption. Strong influencing skills and negotiation skills.Able to mentor and guide Junior PMs. Provide coaching to others to develop their skills and knowledge on their jobs to enhance performance.Take interviews and help in hiring RequirementsAt least 8+ years of Product Management experience in agile / lean environmentPrior background in technology is preferred; MBA is added bonus.Track record of successfully building and leading digital products, preferably with some startup experienceIndependent, confident and comfortable engaging all levels of stakeholdersA strategic thinker with ability to function in a results oriented, data-rich, and metrics driven environmentBe a hustler and have excellent problem solving skills ; dynamic and charismatic with remarkable critical thinking skillsWorks by influence, data, logic and reasoning
Skills Roles & ResponsibilitiesResponsibilities:Define, manage and execute against our product roadmapShould be able to work with the team and help them with their queries.Partner with account management to understand customer needs and translate them into product requirementsWork with engineering teams to prioritize development and ensure that high-quality product is shipped on timeExecute product launches and go-to-market by working with marketing to produce compelling content and sales enablement assetsConduct market Read more
research to guide product strategy and identify opportunities for new products and use casesEvangelize our product and drive customer adoption RequirementsRequirements:Should have at least 8 years of experience in developing cyber-security product and have solid understanding of cyber-security world.Experience with embedded system is required along with cloud based systems.Excellent verbal communication and writing skills required.Domain expertise in network/device security and intrusion detection is highly desirableAbility to translate complex topics such as cryptography and machine learning into easy-to-understand value propsAbility to thrive in a fast-paced startup environmentDrive, self-motivation and a desire to excelProduct management experience with a B2B product a plusDegree in computer science or equivalent field
Skills Roles & ResponsibilitiesAgile Coach Management Consultancy Yearly contract renewal Agile Certification essentialThis company has been in business for over 20 years. They specialise in end-to-end management consultancy projects, especially digital transformation!In this role, you will take ownership of the multiple projects they have in their pipeline and service a major client in the financial sector.What You Will DoWork in a start-up environment in Singapore BUT have the financial Read more
security of an established company that has been in business for 20+ yearsHave global exposure to clientsCommunicate with external and internal stakeholdersWork with multiple products and be exposed to a portfolio of clients in a COMPLETELY Agile environmentHave the security of a proven business modelLead a team at the client-side of 100+They're looking for an Agile Coach that thrives in a high-growth start-up culture to lead projects, advise on technologies, work in an Agile environment and function as a premium consultant to big players in FSI and end-user companies alike!RequirementsWho You AreMinimum 7 years of experience in a hands-on role in agile coaching AND/OR consultingTrack record working on digital transformation projectsHave Agile certification OR formal Agile trainingHave experience working with FSIHave experience working in a cross-functional teamHave experience leading cross-functional teamsA CHALLENGER, someone with gravitasOpen to a yearly contractual arrangement and being based at client-sideIdeally Singapore/PRAmazing communication skillsInterested applicants apply directly below or contact Jacqueline directly via [Click Here to Email Your Resume]EA Licence number: 11C4388Registration #: R1764845
Skills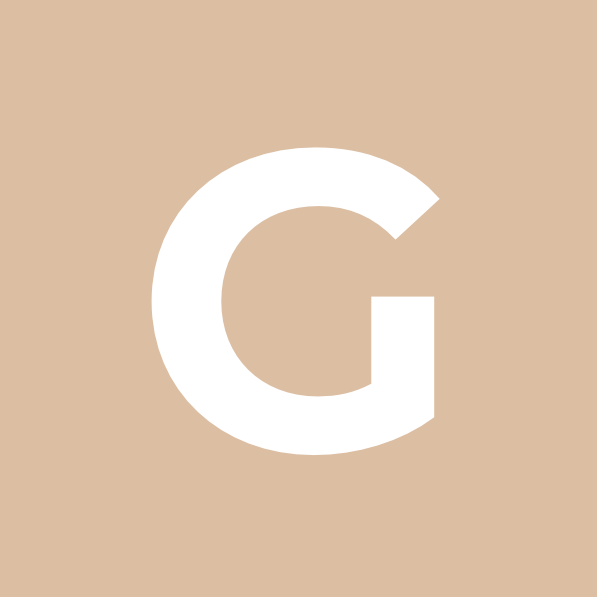 Roles & ResponsibilitiesCompany overview:Google is not a conventional company, and we don't intend to become one. True, we share attributes with the world's most successful organizations – a focus on innovation and smart business practices comes to mind – but even as we continue to grow, we're committed to retaining a small-company feel. At Google, we know that every employee has something important to say, and that every Read more
employee is integral to our success. We provide individually-tailored compensation packages that can be comprised of competitive salary, bonus, and equity components, along with the opportunity to earn further financial bonuses and rewards. Googlers thrive in small, focused teams and high-energy environments, believe in the ability of technology to change the world, and are as passionate about their lives as they are about their work. For more information, visit www.google.com/careers.The area: Google Marketing Solutions (GMS)When our millions of advertisers and publishers are happy, so are we! Our Google Marketing Solutions (GMS) team of entrepreneurial, enthusiastic and client-focused members are the "human face" of Google, helping entrepreneurs both individually and broadly build their online presence and grow their businesses. We are dedicated to growing the unique needs of advertising companies. Our teams of strategists, analysts, advisers and support specialists collaborate closely to spot and analyze customer needs and trends. Together, we create and implement business plans broadly for all types of businesses.The role: Account Manager, Mobile App Sales (Indonesian, Vietnamese or Urdu) - SingaporeBusinesses that partner with Google come in all shapes, sizes and market caps, and no one Google advertising solution works for all. Your knowledge of online media combined with your communication skills and analytical abilities shapes how new and existing business grow. Using your influencing and relationship-building skills, you provide Google-caliber client service, research and market analysis. You anticipate how decisions are made, persistently explore and uncover the business needs of Google's key clients and understand how our range of product offerings can grow their business. Working with them, you set the vision and the strategy for how their advertising can reach thousands of users.Additional Role Description:As an Account Manager, you'll be part of a team dedicated to helping key pure play app and gaming clients grow their business using Google products and services. You will develop client relationships and advise customers on marketing strategies which will help them achieve their user acquisition goals and serve as an advocate for mobile app developers within Google. Additionally, you will proactively reach out to app first clients with solutions and insights, from account optimizations, to product betas, to strategic performance reviews in order to build comprehensive solutions for our customer. You will also travel to attend public speaking engagements at industry events and performance focused conversations with app developers and marketers.Responsibilities:- Build trusted relationships with clients and develop a thorough understanding of their business objectives, KPIs, and challenges.- Identify and pursue opportunities, prioritize accounts, handle objections, and evaluate campaign effectiveness.- Provide excellent service to clients and troubleshoot advertiser challenges. Communicate effectively with clients who speak English and Vietnamese, Indonesian or Urdu.- Prospect and cultivate the app install business and deliver consistently against assigned quotas.- Contribute to the development of Google's comprehensive suite of app install ad products. Work and collaborate with a diverse set of mobile-focused cross-functional teams.RequirementsMinimum qualifications:- Bachelor's degree or equivalent practical experience.- 2 years of experience in advertising sales or business development.- Ability to speak and write in English and one or more of the following languages: Vietnamese, Indonesian and/or Urdu.- Ability to travel up to 50% of the time.Preferred qualifications:- Experience working in sales with a focus on new client activation, onboarding and scaling in a startup environment.- Experience in app user acquisition and app measurement.- Demonstrated track record of exceeding goals, with an interest in sales, marketing, media planning as well as an interest in working with and educating new advertisers.- Demonstrated self­-starter who thrives in constantly evolving team environment.- Ability to manage multiple projects at a time while paying close attention to detail.- Agile and creative problem solver, with excellent communication skills and the ability to present comprehensive advertising solutions.
Skills