Sign in or register for a JobTech account.
Jobs that require

statistical analysis

skill

Responsibilities Responsible for reviewing Supply Chain data metrics, including: confirming report content, data accuracy, and regional alignment for all relevant metrics.Supports data and business analyses to develop business plans. Supports the development of statistical and financial models for forecasting and reporting. Measures business performance and compares actual data to forecasted values. Executes market research projects and gathers intelligence on current industry, technology, and consumer trends. Works with cross-functional Read more
teams to support the data collection process. Supports the execution of priority projects with directionRequirementsMin Degree in Data Science, Computer Science or related to strategy planning, operations, finance Min 5 years experience in BI and data analytics with exposure to Cognos and SQL development Prior experience in retail MNC preferred Basic knowledge of project management and research methodology. Demonstrated analytical thinking, technical analysis, and data manipulation skills. Demonstrated knowledge of Excel, Access, statistical analysis, and financial modeling.Developing business acumen and technical knowledge within area of responsibility to engage stakeholders Strong verbal and written communication skills.Selected candidate will be awarded with a competitive compensation package and a rewarding career. Please click "Apply" to submit your application with your full cv and include your current/last drawn salary, expected salary, your availability/notice period, motivation factors for your next career move and a recent passport size photo. For any enquiries, please write to laypeng(a)thameshr.com (Reg No. R1217654) We thank you for your interest in this application and regret that only short-listed candidates are notified
Skills Responsibilities:We are looking for an organised, meticulous individual with good time-management and project management skills to join the nation's central law drafting office.You will be part of the Law Revision Unit in the Legislation Division of the AGC, and will be preparing regular compilations of amended legislation through law revision under the direction of the Law Revision Commissioners. The role involves managing the process of quality checks, performing Read more
proof-reading and editing, and overseeing the quality assurance and publication of the revised editions within scheduled timelines.You will also be involved in the editing and proof-reading of legislation for accuracy and readability, as well as simple drafting and vetting. You will help ensure that Singapore legislation is precise, concise and understandable by its users and readers.You will also be required to undertake administrative duties for the Unit and Division, including participating in various Divisional and AGC-wide committee work where required.Your job responsibilities include:Preparing revised editions of Singapore laws. This entails managing the process from the quality checks and also performing independent checks to editing and rewriting into plain language, to overseeing the activation and publication of the final revised proofs.Conducting research on the legislative history of Singapore Acts.Making editorial amendments for grammar, punctuation, spelling, consistency and compliance with house style and drafting directives, as well as simplifying the language of legislation to be revised.Planning the Universal Law Revision schedules and other ad hoc revision projects and system changes to implement new initiatives, and working out their budgets, resource allocation and timelines.Preparing and vetting minutes of meetings and policy papers for decision/approval.Secretariat to Law Revision Commissioners.Raising awareness of law revision work through induction/internship programmes, presentations, materials on website, etc.Developing a working knowledge of legislation, legislative processes, house styles, drafting directives, editing and publishing software, and publication processes.Providing editorial support to legal drafters, including making editorial amendments for grammar, punctuation, spelling, consistency and compliance with house style and drafting directives, as well as simplifying the language of draft legislation.Drafting and vetting subsidiary legislation and Gazette notifications, including rendering simple drafting advice.Undertaking administrative duties such as putting up relevant approval and procurement papers to procure the services of trainers, organising training programmes for unit members, performing statistical analysis and data collection for law revision work, performing file management and registry duties for the unit, and undertaking committee work on behalf of the unit or Division where required, etc.Requirements:Preferably at least 2 years of relevant working experience, such as experience in editing or publishing or project management skills with an excellent command of the English language.. Fresh school leavers may also apply.Meticulous and with an eye for detail.Strong analytical, critical thinking and editorial and proofreading skills.Excellent communication (both verbal and written) and interpersonal skills.High level of initiative, self-motivated, with good organisational, project management and problem-solving skills.A team player who is able to work independently as well as in a team.Ability to multi-task, plan and organise work effectively ensuring deadlines are adhered to is key and critical.Ability to work under pressure and extra hours at short notice when required (flexibility).Good IT skills relating to the use of Microsoft Office (Word, Excel and PowerPoint), Adobe Acrobat and web-based applications will be an advantage.Good presentation skills.Good writing skills i.e. ability to put up project papers or any other write-ups when required and within short notice.A logical thinker with strong rationalisation capability and thorough "thought" process.
Skills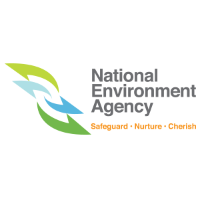 You will work at the Environmental Health Institute, a multi-disciplinary scientific environment which focuses on forging and maintaining strategic collaborations with local and international partners, including the World Health Organisation, research institutions and other public health related agencies.You will lead the design and conduct of analytical research studies, which includes statistical analysis and mathematical modelling. You will be responsible for the strategic development and management of a multi-disciplinary Read more
informatics team that works with local and international research groups in the surveillance and risk assessment of dengue and other vector-borne diseases. The outcomes are expected to contribute to our understanding of the epidemiology of vector-borne diseases and the formulation of strategies for public health programmes and policies. Examples of previous and ongoing studies include assessing the impact of the Wolbachia-Aedes technology and developing dengue predictive models to inform public health interventions. You will join a high performance culture and play a pivotal role within the organization. You are expected to seek collaborations and build research partnerships.Requirements:A doctoral degree in quantitatively-orientated fields such as applied mathematics or biostatistics, or equivalent. Candidates with a relevant Masters degree may be considered.At least 5 years of experience in statistics/mathematical modelling.At least 4 years of experience in a research leadership capacity. Candidates with postdoctoral experience may also apply.Demonstrated publication track record.Competent in the use of statistical software such as R, Python, Stata, etc, and possess programming knowledgeHigh capacity for system thinking and inclination for trans-disciplinary scienceGood analytical, oral and written communication and interpersonal skills
Skills

Roles & ResponsibilitiesImplement and conduct research projects related to the emerging field of Economics of Ageing. Candidates should be able to demonstrate a high level of competence in empirical research in social sciences, economics or public health, and have an interest in some (but not necessarily all) topics in the area of the Economics of Ageing such as demographic ageing, social security, elderly health, retirement decision-making, and long-term Read more
care.Tasks include:Design and implement research projects under a 2-year research grant program;Engage in data analysis, literature review and report writing;Prepare high quality research papers suitable for publication in academic journals;Contribute to grant and institute-level reporting requirements;Performing other duties as assignedFull-time position for one year based in Singapore, with possibility of extension for another year. The position provides opportunities to connect and collaborate with international researchers, as well as funding for conference travel (subject to approval).RequirementsPhD degree in social sciences, economics, demography, health, sociology, public policy, or a related discipline;Good organizational skills;Self-motivated and able to work in a team;Strong quantitative and analytical skills with demonstrated competence in statistical analysis (using programs such as R/STATA/MATLAB);Excellent written and spoken EnglishSalary and Conditions of ServiceSalary offered will be highly competitive, commensurate with qualifications and experience. Package may include fringe benefits such as leave, medical, dental consultations and housing allowance (where applicable).Application ProcedurePlease include the following documents in the application:One-page cover letter, with a brief statement of relevant research expertiseCurriculum vitae with details of at least two referees (five-page maximum)Two writing samples (working papers, essays, written reports, short articles)Transcripts (undergraduate, Masters, PhD): Scanned copies acceptablePlease send electronic submissions to [Click Here to Email Your Resume].Only shortlisted candidates will be notified. Additional information about the research interests of Asst Professor Joelle H. Fong available at http://lkyspp.nus.edu.sg/our-people/faculty/2.
Skills Roles & ResponsibilitiesResponsibilities:At ShopBack, we handle a lot of data that can tell us about the way shoppers make buying decisions. Our Data Team is first and foremost responsible for collecting, processing and organizing these large amounts of data using advanced and scalable techniques. They then analyze these complex datasets to draw out practical findings that we can apply to our products to enhance the customer experience.A ShopBack Read more
Data Analyst helps steer our teams to make informed data-driven decisions, and paves our future of scientifically predicting how shoppers will behave in the evolving digital landscape. Your work has a direct impact to millions of shoppers in 6 countries and we're looking to expand our team as we scale even further.Development of reports and insights to support product and commercial decisionsCollaborate with the product teams in understanding user personas and customers' shopping intent and behavioursWork closely with Data Engineering to implement data tracking across our consumer platformsUsage of machine learning algorithms to predict shopper behavior, detect fraudulent activity, enhance the customer experience and improve business KPIsBuild a strong understanding of ShopBack's data ecosystemsRequirementsRequirements2+ years of relevant work experienceHighly proficient in writing complex SQL queriesStrong skills in Python/Scala for data cleaning, ELT and analytical purposesHands on experience in ELT data pipelines and big data computing framework (Spark)A very good understanding of data lake and ELT processesHands on experience in Machine Learning or Statistical Modelling is highly valuedOther desirable attributes include:Software engineering skills in other programming languagesExperience with web technologies (HTML, JavaScript, RESTful API's)Skills with visualization and reporting tools (D3.js)Relevant working experience in startups and e-commerce industry
Skills Roles & ResponsibilitiesResponsibilities:At ShopBack, we handle a lot of data that can tell us about the way shoppers make buying decisions. Our Data Team is first and foremost responsible for collecting, processing and organizing these large amounts of data using advanced and scalable techniques. They then analyze these complex datasets to draw out practical findings that we can apply to our products to enhance the customer experience.A ShopBack Read more
Data Analyst helps steer our teams to make informed data-driven decisions, and paves our future of scientifically predicting how shoppers will behave in the evolving digital landscape. Your work has a direct impact to millions of shoppers in 6 countries and we're looking to expand our team as we scale even further.Development of reports and insights to support product and commercial decisionsCollaborate with the product teams in understanding user personas and customers' shopping intent and behavioursWork closely with Data Engineering to implement data tracking across our consumer platformsUsage of machine learning algorithms to predict shopper behavior, detect fraudulent activity, enhance the customer experience and improve business KPIsBuild a strong understanding of ShopBack's data ecosystemsRequirementsRequirements2+ years of relevant work experienceHighly proficient in writing complex SQL queriesStrong skills in Python/Scala for data cleaning, ELT and analytical purposesHands on experience in ELT data pipelines and big data computing framework (Spark)A very good understanding of data lake and ELT processesHands on experience in Machine Learning or Statistical Modelling is highly valuedOther desirable attributes include:Software engineering skills in other programming languagesExperience with web technologies (HTML, JavaScript, RESTful API's)Skills with visualization and reporting tools (D3.js)Relevant working experience in startups and e-commerce industry
Skills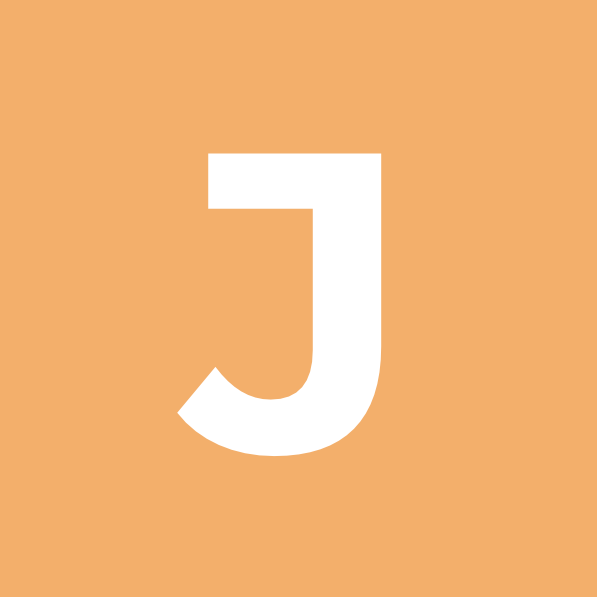 Looking for dedicated and highly-motivated Individuals to join our Operations Team We are a leading group of companies with over 20 years' proven expertise in history and heritage research, tours and programming. We also manage national historic sites and institutions, such as Battle Box (Fort Canning Hill), Haw Par Villa (Pasir Panjang) and NEWater Visitor Centre (Tanah Merah). We are expanding our operations and are hiring Tour Operations Read more
Assistants. Job Scope: Provide admin support to ensure smooth running of tour arrangements and operationsAssist in booking of logistics, e.g. transport, sites. Itinerary planning Liaising with external vendors Statistical analysisOther Administrative Duties:provide assistance to other internal departments;training, research & staff welfare Attend to general enquiriesRequirements: Work experience in similar field will be an advantage Candidate must possess at least a GCE 'A' Levels / Diploma in Tourism Proficient in MS office Good communication skills, team player and willing to learn Responsible and able to work independently with minimum supervision Singaporeans to apply- 5 day work week - Permanent, full time - preferably minimum 1 year experience in relevant field - able to commit a minimum period of 2 years Interested applicants, please email resume and expected salary to:[Click Here to Email Your Resume]
Skills Roles & ResponsibilitiesMicrosoft's HIT team enables and protects e-Commerce capabilities for all of Microsoft's consumer and business online services such as Microsoft Store, XBOX, Office 365, Azure and Bing. As Microsoft's Human Intelligence team rapidly grows, you have an opportunity to work on products that impact everyone on the planet.We are an energetic, fast paced and exciting team. We analyse, optimize and implement operational models for a diverse Read more
range of problems for customers' online experience, ranging from customer purchase conversion to fraud anomaly detection and chargeback selection management.The primary role of the Fraud Operations Analyst is to protect our clients and our company from ecommerce fraud. Core activities include evaluating global events, analyzing fraud patterns, vetting consumer and commercial customers, assisting clients, training teammates, and all other tasks where HIT can add value for Microsoft. In this role, it is imperative the person demonstrates the ability to perform these duties in a scientific and analytical way for timeliness, accuracy and scalability, supported by a strong commitment to provide best-in-class deliverables.The Fraud Operations Analyst will also contribute to the strategic development of the broader team through her or his insights and ad hoc investigations.This role requires rotating shifts with weekend and public holiday work.ResponsibilitiesKey responsibilities• Handling sensitive customer data while adhering to strict security and privacy rules • Identifying, analysing fraudulent patterns and using platform tools to make accept/reject decisions on consumer and commercial transactions • Adhering to platform KPIs related to accuracy, decision time, and productivity • Using platform tools to prevent subsequent bad behaviour • Understanding complex Risk workflows in an ecommerce transaction system • Using advanced statistical methods to unravel deep insights from substantial amounts of transaction and usage data • Developing documentation, coordinating and implementing guidelines, training and helping colleagues with new tools onboarding • Proposing preventative measures, process enhancements, and improved tool functionality • Raising team awareness on process changes, quality improvement, fraud trends, and other matters of concern with clear communication • Actively working with business owners and engineering teams to deploy new features and predictive models into production • Providing root cause analysis and participate in meetings with senior team members from other operational divisions as well as engineering and data science teamsRequirementsQualificationsBehaviour and characteristics • Must have the highest regard for the privacy and security of the data our customers have entrusted to us and the promises Microsoft has made to them • Ability to comfortably perform recurring tasks • Exceptional team player with strong communication and interpersonal skills • Adept at working with multiple stakeholders to drive desired outcomes • Meticulous, with an eye for detail and analytical mindset • Must be resilient to stress and versatile enough to transition between competing tasks and priorities with high frequency • Insatiable curiosity to find the truth, with a desire to proactively uncover new fraud patterns • Willingness to raise awareness of patterns, including presentations • Obsession with making things right for customers • Excellent spoken and written English • Ability to read, write, and speak fluently in at least one non-English language • Ability to make decisions with speed and confidence • Thrive in fast-paced and changing environmentsExperience and technical skills • 1+ year experience with e-commerce & card-not-present environments (or similar) • 1+ year experience analysing large amounts of data • Strong capabilities in Microsoft products, particularly Excel, is mandatory • Knowledge and experience with analysis and fraud prevention • Experience with chargeback representment is a plus • Experience in the telecommunications sector is a plus • Experience with statistical analysis and application development are a plusPeople management The job holder has no people management responsibility.Budget control The job holder has no budgetary responsibility.
Skills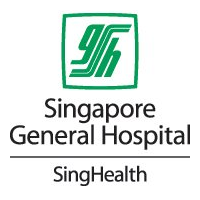 Job DescriptionSGH Pharmacy Research Laboratory is seeking a highly motivated postdoctoral researcher with experience in bacterial molecular biology, DNA sequencing, and protein construct design/generation.You will be required to perform the following:Lead research projects and initiatives in characterization and quality control of protein constructs and molecular biology reagents using DNA/RNA sequencing, spectroscopy, SDS-PAGE and other analytical techniquesParticipate in ongoing research projects, recommend and implement technical innovations to improve quality, Read more
efficiency and develop new assay methodsProvide oversight and management of other technical staff, graduate students, and project staffIndependent bench work and instrumentation operation and repair, method troubleshooting, preparation of SOP's, and teaching and training other laboratory staffJob RequirementsPhD in Biochemistry or any related subject areas with 3+ years of experience in biotechnology industry or academiaExpertise and strong knowledge in bacteria transcriptomics, gene regulation and horizontal gene transferExperience in Gram-negative bacteria membrane transcriptomics & proteomics is preferredProficient with proven records in method development and problem solving in bacteria protein purification and identification will be preferredExcellent organization, communication and writing skillsGreat team player with innovative mindset and problem solving abilitiesProficient in troubleshooting and maintenance of experiment-related instrumentsAdvanced computer skills for data processing and statistical analysis
Skills ResponsibilitiesWork with cross functional team members to Research, design, implement and validate cutting-edge algorithms to analyze diverse sources of data to achieve targeted outcomes.Conduct R&D of social solution to create new social value for finding out customers/social problems from customer's data(video images, acoustic data, text data, sensing data, etc.) and creating way to solve customer's issues by utilizing existing analytic technologies.Expertise in standard statistical algorithms and data analytics Read more
technologiesAny other ad-hoc duties as required or assignedRequirements:Ph.D. or Master's Degree in Computer Science, Operations Research, Applied Statistics, Data Mining, Machine Learning, Physics or a related quantitative disciplineAt least 5 years' experience in a relevant capacityDeep understanding of statistical and predictive modeling concepts, machine-learning approaches, clustering and classification techniques, and recommendation and optimization algorithmsExpert in analyzing large, complex, multi-dimensional datasets with a variety of toolsGood knowledge and experience in database technologiesGood programming skills in C/C++, Java, Python and/or RGood experience in the use of statistical analysis environments such as R, MATLAB, SPSS or SAS preferredGood experience with BI tools such as Power BI, Tableau and Microstrategy, or the equivalentEAP No.: R1766065EA Licence No.: 95C5411
Skills