Sign in or register for a JobTech account.
Jobs that require

statistical analysis

skill Roles & ResponsibilitiesWe are in the process of expanding our Biostatistics team, and looking for a Biostatistician preferably with a PhD degree and previous experience in clinical research. Candidates with substantial experience will be considered for a Senior Biostatistician position. Candidate with strong methodological background and expertise in clinical study designs, grant proposal writing, advanced applied statistical analysis & modelling and manuscript writing is preferred.Provide statistical support for Read more
clinical studies, including study design, sample size estimation, patient randomization, statistical analyses (using SAS), and interpretation of data and reporting of results.Provide statistical inputs for grant proposal, manuscript and clinical study report writingProvide research consultation and mentoring to clinical researchersProvide training and preparing educational material on topics related to clinical researchRequirementsMaster or PhD degree in (bio)statisticsCompetency in applying statistical thinking to solve problems in clinical researchCompetency in communicating statistics in English to non-statisticians and appreciating the perspectives of non-statisticiansAbility to work effectively in a multi-disciplinary team environmentStrong methodological background in applied statistics and modeling with publication track record (preferred)
Skills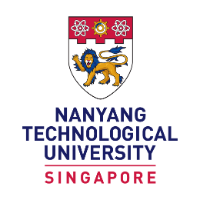 Roles & ResponsibilitiesThe Delta-NTU Corporate Laboratory for Cyber-Physical Systems was jointly established by the School of Electrical and Electronic Engineering (EEE) at Nanyang Technological University (NTU) and Delta Electronics.The Corp Lab aims to create business value through collaborative commercialization of translational research and industrial development.Successful candidates will conduct research and development work related to Smart Manufacturing. The candidates are expected to contribute in effort targets pave new solution Read more
business in Smart Manufacturing in the Asia Pacific Region.Established in 1981, the SCHOOL OF ELECTRICAL AND ELECTRONIC ENGINEERING (EEE) http://www.eee.ntu.edu.sg is one of the founding Schools of the Nanyang Technological University. Built on a culture of excellence, the School is renowned for its high academic standards and research. With more than 150 faculty members and an enrolment of more than 4,000, of which about 1,000 are graduate students, it is one of the largest EEE schools in the world and ranks 6th in the field of Electrical & Electronic Engineering in the 2017 QS World University Rankings by Subjects.Delta Electronics was founded in 1971 and is a global leader in Power Electronics, Energy Management and Smart Green Life, with over 50 R&D sites globally and more than 5,000 R&D engineers.Responsible for conducting research in the smart commercialization field to realize a methodology and prototype of user-centric, stakeholder-oriented design system that supports the design and development of innovative solutions based on multicultural stakeholder/customer/user requirements. The research comprises the following tasks:Identify the needs of a user-centric, stakeholder-oriented design systemDevelop methodologies for user-centric, stakeholder-oriented solution generationDefine the system specification for realizing a prototype systemSystem analysis, integration, testing and refinementVerification on the fields of smart learning, smart manufacturing and smart living.Application Procedure:Interested candidates please send your CV/resume to:Prof Chen Chun-Hsien School of Mechanical and Aerospace Engineering Nanyang Technological University 50 Nanyang Avenue Block N3.2 Singapore 639798E-mail Address for E-mailed Applications: [Click Here to Email Your Resume]Electronic submission of application is highly encouraged.Only shortlisted candidates will be notified for interview.RequirementsPhD degree in Industrial/Systems/Mechanical/Computer Engineering, Industrial Design, Computer Sciences, Management Information Systems, Service Science, Technology Management or related fields with knowledge/experience in service innovation, industrial management, computer programming, management information systems, simulation and modelling, and statistical analysis
Skills Roles & ResponsibilitiesBackgroundMobilewalla is a VC funded big data company that has created the largest consumer audience platform on mobile. This platform is fast becoming the go-to asset for global marketers seeking to execute data-driven marketing campaigns. Our engineers solve complex problems such as semantic data compression, statistical modeling of anomalous mobile data, real time analytics and high throughput, low latency transaction systems. We are looking for an Read more
engineer to join this team and help grow the platform.ResponsibilitiesYou will work closely with your fellow engineers to develop large scale systems that process and act on massive amounts of data both in real time and offline.Specific responsibilities include:• Participate in the entire application lifecycle (defining requirements, designing, coding, debugging and production maintenance)• Write clean, performant code to develop functional applications; build reusable code and libraries • Deploy and take ownership of production environments• Learn new frameworks, technologies and approaches to help solve complex data problems• Work with fellow engineers and platform architects to define technical solutions QualificationsRequirements• Programming experience in either Java or Scala• Pursuing or having received Bachelor's or Master's degree in Computer Science• At least 2 years of experience in developing software• Experience or interest in distributed (multi-tiered) systems, relational databases and noSql storage solutions• Collaborative and personable engineer who likes working with a team Preferred Qualifications• Enthusiasm for data analytics and big data toolset (Spark, Hive, Pig, Hadoop)• Work well with ambiguous/undefined problems; ability to think abstractly• Experience with AWSOnly shortlisted candidates will be notified.
Skills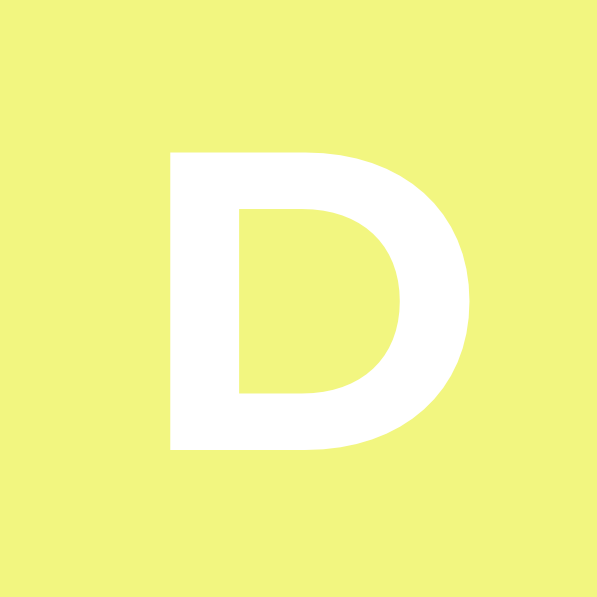 Roles & ResponsibilitiesBusiness FunctionAs the leading bank in Asia, DBS Consumer Banking Group is in a unique position to help our customers realise their dreams and ambitions. As a market leader in the consumer banking business, DBS has a full spectrum of products and services, including deposits, investments, insurance, mortgages, credit cards and personal loans, to help our customers realise their dreams and aspirations at every life stage. Read more
Our financial solutions are not only the best in the business – they were made just right for you.About this roleThe Regional Data Science team is part of the Regional Business Analytics team for Consumer Banking Group. Our responsibilities include building the Data Science Solutions using advanced machine learning methods, recommendation engines, text mining solutions and customer models to increase the business impact and efficient customer management, as well as answer numerous business questions using statistical tools and data analysis.ResponsibilitiesInvolve in building cutting edge algorithms and working with state-of-art data science and machine learning tools such as Spark, Tensor Flow and will have mastery in any number of analytic platforms like SAS, SQL, Python, R. etc.Work with large scale datasets, distributed Big Data Platforms for a variety of advanced analytics solutions across the Bank ranging from recommendation engines, Propensity models, customer segmentation, Graph models, pricing and more.Work alongside BA Leadership, making regular presentation to senior management including C-level executives within the Consumer Bank Leadership across the regionHelp the team with methodology and guidance in the areas of experiment design and data analysis.RequirementsMasters or equivalent degree in Statistics, Applied Mathematics, Operation Research, or equivalent quantitative fields preferred. Strong mathematical and statistics background.6-10 years of experience in industry (ideally consumer banking, ecommerce, telecoms, retail) and/or academia with demonstrated track record of innovative research and insight generation and implementation of insights into tools/processes delivering front end business resultsAt least 5 years of data mining and machine learning on large amount of data, building and implementing various statistical models.Good understanding of technology tools especially those related to analytics, data & statistical modelling.Programming experience in SAS (Base, Stats, Macro, EG, EM), R, Python, Spark, Tensorflow or other statistical programing software.Familiarity with Hadoop, Hive, and Pig. Proficient in using databases like Teradata, Oracle, SQL Server, Neo4J etc..Knowledge of internet marketing data collection and metrics as well as familiarity with digital analytics platforms like Google Adwords, Facebook Contextual marketing, Omniture/Adobe, Mediaplex, etc would be helpful.Ability to communicate complex analysis/models across a diverse team.Good written and oral communication skills
Skills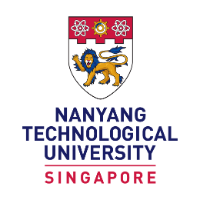 Roles & ResponsibilitiesProject description:"Cross-functional New Product/Technology Introduction (NPI/NTI) Program" that focusses on the Research, Development, Deployment & Commercialization of the Next-gen Distribution Grid Management tools.Job scope:Design and develop deep learning-AI powered DER analytics & renewable energy/load forecasting tools to enhance distribution grid operationsInterval forecasting of renewable power sources & demand forecasting tools suited to small geographical areas (e.g., at the level of customers or aggregation areas) to capture Read more
the uncertainty for adequately addressing the requirements of robust/stochastic optimization formulationsBe an hands-on technologist / domain / industry expert in commercial solution development, system integration & implementationWork closely with researchers, developers, partners and/or external vendors for timely project deliveryAny other ad-hoc duty or responsibility eg. project presentation, progress report preparation and procurement of goods and services etc. assigned by the supervisor RequirementsAcademic qualifications:Bachelor or Master Degree in Electrical or Computer Engineering. Specialized in Power Systems / Renewable Energy Management / Artificial Intelligence / Machine Learning / Applied MathematicsSolid knowledge & Strong expertise:Artificial intelligence/deep reinforcement learning based analytics & forecasting for distribution grid operations and energy managementMarkov Decision Processes, Monte Carlo Tree Search, policy gradients, actor-critic methods, model-based acceleration, deep learning (neural networks) and reinforcement learningProven skills in Machine Learning, e.g., linear/logistics regression discriminant analysis, bagging, random forest, Bayesian model, SVM, neural networks, etc.Strong knowledge in Statistics, e.g., descriptive, supervised and unsupervised analysisProficiency:R, Python and other statistical languages in view of the abovementioned analytical concepts and techniquesStrong skills in the use of current state of the art machine learning frameworks such as Scikit-Learn, H2O, Keras, Pandas, Numpy, TensorFlow and Spark, etc.Experience with Big Data technologies such as Hadoop, Cassandra etcAdded advantage:Good knowledge of smart meter data analytics and statistical analysisMathematical programming languages (e.g., AMPL/GAMS)Familiarity with CPU/GPU architectures and numeric libraries & Hands-on experience in distributed training of deep architectures: multi-GPU, multi-node, synchronous and asynchronousExperience in R&D cross-functional New Product/Technology Introduction (NPI/NTI) programs & commercial solution developmentOther requirements:Ability to turn high-level features/requirements into detailed technical specifications that can be used by FW/SW developersExcellent written and verbal communication skills (English)An effective team player with good communication & interpersonal skillsAn effective & efficient team player with good attitude & interpersonal skillsInterested applicants please send your CVs directly to Prasanna at [Click Here to Email Your Resume]
Skills
Roles & ResponsibilitiesSupport the maintenance and improvement of the Quality Management System (QMS) of Synesys group of companies, developing procedures and processes with relevant process owners to support the QMS development. Lead and undertake audits across all areas of the business as well as across the supply chain. Provide training and champion the Quality Management System.RequirementsOversee effective implementation of the Quality Management System throughout the company, including any Read more
business accreditationsMaintain the Quality Policies, Process Documentations and Work Instructions and ensure their contents are appropriate for businessSet up quality system and processes for new business start-up, entity or location.Organize and conduct internal audit to ensure compliance of processes and procedures to relevant documentationHost external Quality System and customer audits and perform external audit of vendor's operationsProvide training on Quality issues and business processesCoordinate and drive the review of Quality procedures associated with the company's continuous improvement initiativesMonitor and report Key Performance Indicators (KPIs) to ensure adherence to process and prevent occurrence of any non-conformity relating to product, process or systemPromote the use of customer's preferred techniques for continuous improvement such as FMEA, Poka-Yoke (Error Proofing), and Statistical AnalysisLead and participate in special projects as required to improve the Quality Management SystemPerform root cause analysis and resolve problems effectively, working with relevant stakeholdersOther AttributesMinimum 3 years of working experience, preferably in the role of quality engineering or business process managementExperience in manufacturing environment is desirableGood working knowledge of ISO 9001:2015 quality management system requirementsAssertive, resilient and welcomes changeEngages interest and participation of others and has a collaborative approach to working with othersSystematic, proactive and meticulous in work approach
Skills Roles & Responsibilities3-6 months renewable contract through EncoraDesign, implement and support an analytical data infrastructure providing ad-hoc access to large datasets and computing power.Interface with other technology teams to extract, transform, and load data from a wide variety of data sources using SQL and AWS big data technologies.Creation and support of real-time data pipelines built on AWS technologies including EMR, Glue, Kinesis, Redshift/Spectrum and AthenaSupporting existing ETL/ELT infrastructure Read more
built on Pentaho, Python, EMRContinual research of the latest big data, elasticsearch technologies to provide new capabilities and increase efficiencyWorking closely with team members to drive real-time model implementations for monitoring and alerting of systems.Collaborate with other tech teams to implement advanced analytics algorithms that exploit our rich datasets for statistical analysis, prediction, clustering and machine learningHelp continually improve ongoing reporting and analysis processes, automating or simplifying self-service support for customersRequirements+ years of industry experience in software development, data engineering, business intelligence, data science, or related field with a track record of manipulating, processing, and extracting value from large datasetsDemonstrated strength in data modeling, ETL development, and data warehousingExperience in programming in PythonExperience using big data technologies (think Hadoop, Hive, Hbase, Spark etc.)Experience using business intelligence reporting tools (Tableau, Cognos etc.)Knowledge of data management fundamentals and data storage principlesKnowledge of distributed systems as it pertains to data storage and computing
Skills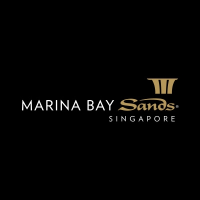 JOB SCOPEPartner with other Hotel Analysts and the Operational Analysis team to provide information and insights to make timely decisions, benchmark, and improve service, efficiency effectiveness, and the work environment. Work directly with senior operational leaders to develop relevant key metrics, scorecards and process and so as to drive initiatives that increase and optimize business performance across the various units in Hotel, Food and Beverage, and Read more
related operations Serve as mentor and coach to junior resources Apply analytical skills to explore complex datasets to aid in knowledge discovery and predictive modeling activities Required to work on projects dealing with financial and business assessments of potential strategic initiatives, process improvements, and other ad hoc projects. Establish close partnership with all stakeholders, to intimately understand their operations and needs through close observation, and assess how to develop relevant reports/analysis. Partner with stakeholders to increase their performance as it relates to strengthening brand, improving financial performance, driving staff engagement, and providing outstanding service. Develop and maintain automated BI dashboards and demand forecasting models for different business units. Maintain knowledge of emerging trends related to analytics, statistical computing/machine learning, business intelligence and data visualization. JOB REQUIREMENTSBachelors or Master's degree in Analytics or Engineering with depth of knowledge in data-intensive roles Experience in senior analyst / manager position or the equivalent. Proven experience in business planning, analytics, or supply chain management and across multiple lines of business and locations. Preferably possess relevant certification or experience in process improvement, Lean or Six Sigma. Preferably comfortable with Statistics and Probability models, working experience in big data analysis. Strong written and verbal communication and interpersonal skills. Strong working knowledge with MS Excel, Excel VBA and PowerPoint, experience in any programming language, simulation software, and data analytics software is highly desired. Proficiency in R or Python, able to develop end-to-end dashboards from backend database setup using SQL to frontend UI rending using Spotfire/Tableau. Experience with analytical frameworks and languages such as SPARK, Tensorflow and Keras. Familiar with mainstream statistical modelling and machine learning concepts and techniques, experience in deploying forecasting models in production preferred. Able to work in a fast-paced environment. Must be able to manage multiple priorities in an efficient/timely manner.
Skills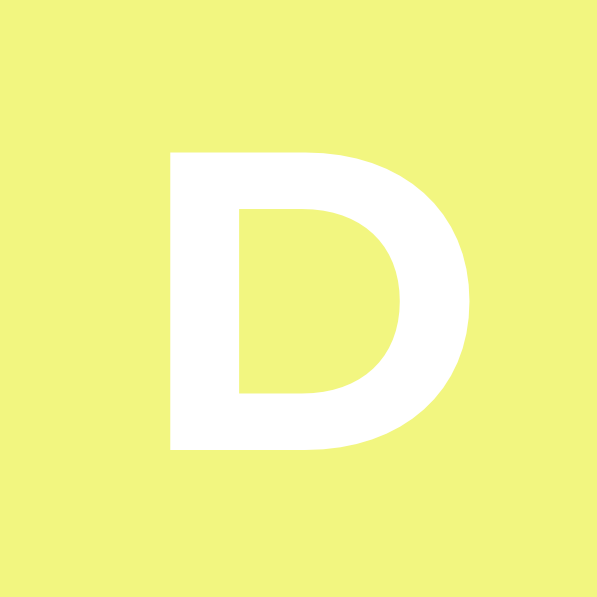 Roles & ResponsibilitiesBusiness FunctionAs the leading bank in Asia, DBS Consumer Banking Group is in a unique position to help our customers realise their dreams and ambitions. As a market leader in the consumer banking business, DBS has a full spectrum of products and services, including deposits, investments, insurance, mortgages, credit cards and personal loans, to help our customers realise their dreams and aspirations at every life stage. Read more
Our financial solutions are not only the best in the business – they were made just right for you.About this roleThe Regional Data Science team is part of the Regional Business Analytics team for Consumer Banking Group. Our responsibilities include building the Data Science Solutions using advanced machine learning methods, recommendation engines, text mining solutions and customer models to increase the business impact and efficient customer management, as well as answer numerous business questions using statistical tools and data analysis.ResponsibilitiesInvolve in building cutting edge algorithms and working with state-of-art data science and machine learning tools such as Spark, Tensor Flow and will have mastery in any number of analytic platforms like SAS, SQL, Python, R. etc.Work with large scale datasets, distributed Big Data Platforms for a variety of advanced analytics solutions across the Bank ranging from recommendation engines, Propensity models, customer segmentation, Graph models, pricing and more.Work alongside BA Leadership, making regular presentation to senior management including C-level executives within the Consumer Bank Leadership across the regionHelp the team with methodology and guidance in the areas of experiment design and data analysis.RequirementsMasters or equivalent degree in Statistics, Applied Mathematics, Operation Research, or equivalent quantitative fields preferred. Strong mathematical and statistics background.6-10 years of experience in industry (ideally consumer banking, ecommerce, telecoms, retail) and/or academia with demonstrated track record of innovative research and insight generation and implementation of insights into tools/processes delivering front end business resultsAt least 5 years of data mining and machine learning on large amount of data, building and implementing various statistical models.Good understanding of technology tools especially those related to analytics, data & statistical modelling.Programming experience in SAS (Base, Stats, Macro, EG, EM), R, Python, Spark, Tensorflow or other statistical programing software.Familiarity with Hadoop, Hive, and Pig. Proficient in using databases like Teradata, Oracle, SQL Server, Neo4J etc..Knowledge of internet marketing data collection and metrics as well as familiarity with digital analytics platforms like Google Adwords, Facebook Contextual marketing, Omniture/Adobe, Mediaplex, etc would be helpful.Ability to communicate complex analysis/models across a diverse team.Good written and oral communication skills
Skills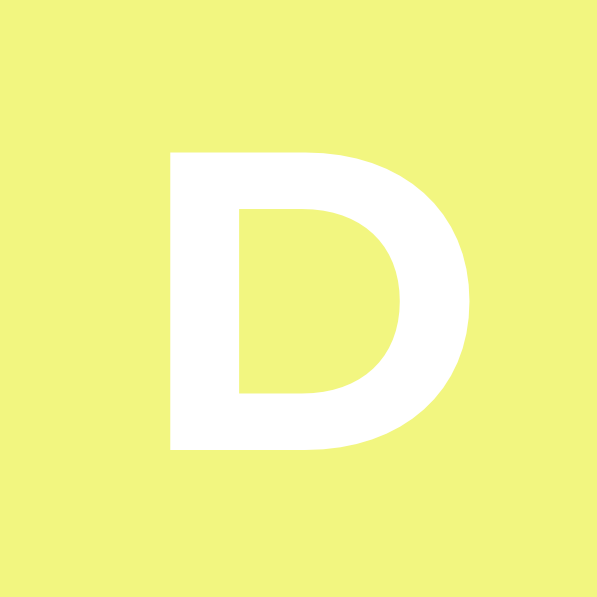 Roles & ResponsibilitiesBusiness FunctionAs the leading bank in Asia, DBS Consumer Banking Group is in a unique position to help our customers realise their dreams and ambitions. As a market leader in the consumer banking business, DBS has a full spectrum of products and services, including deposits, investments, insurance, mortgages, credit cards and personal loans, to help our customers realise their dreams and aspirations at every life stage. Read more
Our financial solutions are not only the best in the business – they were made just right for you.About this roleThe Regional Data Science team is part of the Regional Business Analytics team for Consumer Banking Group. Our responsibilities include building the Data Science Solutions using advanced machine learning methods, recommendation engines, text mining solutions and customer models to increase the business impact and efficient customer management, as well as answer numerous business questions using statistical tools and data analysis.ResponsibilitiesInvolve in building cutting edge algorithms and working with state-of-art data science and machine learning tools such as Spark, Tensor Flow and will have mastery in any number of analytic platforms like SAS, SQL, Python, R. etc.Work with large scale datasets, distributed Big Data Platforms for a variety of advanced analytics solutions across the Bank ranging from recommendation engines, Propensity models, customer segmentation, Graph models, pricing and more.Work alongside BA Leadership, making regular presentation to senior management including C-level executives within the Consumer Bank Leadership across the regionHelp the team with methodology and guidance in the areas of experiment design and data analysis.RequirementsMasters or equivalent degree in Statistics, Applied Mathematics, Operation Research, or equivalent quantitative fields preferred. Strong mathematical and statistics background.6-10 years of experience in industry (ideally consumer banking, ecommerce, telecoms, retail) and/or academia with demonstrated track record of innovative research and insight generation and implementation of insights into tools/processes delivering front end business resultsAt least 5 years of data mining and machine learning on large amount of data, building and implementing various statistical models.Good understanding of technology tools especially those related to analytics, data & statistical modelling.Programming experience in SAS (Base, Stats, Macro, EG, EM), R, Python, Spark, Tensorflow or other statistical programing software.Familiarity with Hadoop, Hive, and Pig. Proficient in using databases like Teradata, Oracle, SQL Server, Neo4J etc..Knowledge of internet marketing data collection and metrics as well as familiarity with digital analytics platforms like Google Adwords, Facebook Contextual marketing, Omniture/Adobe, Mediaplex, etc would be helpful.Ability to communicate complex analysis/models across a diverse team.Good written and oral communication skills
Skills