Sign in or register for a JobTech account.
Jobs that require

strategic business planning

skill Reporting to the Vice President of Information Technology, Asia Pacific (APAC), the incumbent is responsible for the formulation, implementation and maintenance of governance framework and Technology Information Security Policies and standards. Demonstrate expert knowledge and understanding of Information security principles, general IT controls (e.g., business continuity and change management) Demonstrate expertise in network security issues, firewall concepts, network security architecture Hands-on knowledge of information security technologies such Read more
as anti-malware controls, data-loss prevention, intrusion detection/prevention, security information and event management Expertise in managing cybersecurity risks and related response teams, such as Computer Incident Response Teams Expertise in specific security issues around Windows, Linux, cloud platforms, and risk and vulnerability management Excellent written communication skills, with a focus on communicating the business impact of technically complex issues Responsibilities General Management Assess risks to IT. systems' availability, integrity, and confidentiality to ensure security and service continuity Manage and maintain information security controls and strategies Manage compliance with security policies to maintain information assurance and integrity Perform or participate in security risk assessments, business impact analyses, and application accreditation assessments Recommend security improvements to optimize security controls. Validates systems design to ensure security policy and strategy compliance Investigate breaches of security to identify system vulnerabilities Identify industry best practices, standards, methods, tools, and applications to optimize the organization business risk management Responsible for the establishment of the Asia Pacific Region's security strategic direction and roadmap Risk Management, Audit & Compliance Work closely with and support the Compliance and IT leadership to maintain the Information Security Management Program for the APAC region Coordinate, develop and maintain information security policies, standards, and procedures and manage the maintenance of revisions and updates Monitor the effectiveness of the InfoSec and regulatory compliance initiatives Job Requirements                 Bachelor's Degree in Information or Cyber Security, Computer Science, Information Systems, or related field Possess one or more Information Security Certifications (CISSP, CISM, HCISPP, CGEIT, CRISC, CISA, GCCC etc) 3 or more years of experience with a broad range of exposure to InfoSec aspects, including security controls, standards, general business planning, systems analysis, system development, maintenance, and application development Demonstrates comprehensive knowledge and understanding of Information security principles, general and IT controls (e.g., access controls, risk management, change management), related security policies and procedures Understanding of networking and communication protocols including WANs, LANs, Internet, VPN, protocols such as TCP/IP and their impact on information security Strong verbal and written communication skills, ability to communicate in Mandarin will be considered an added advantage (to liaise with internal and external stakeholder based in Asia Pacific) Superior analytical and problem-solving capabilities Highly analytical skills with excellent strategic thinking ability in decision making, planning and organization  
Skills

Operations Administrative Executive (Tuas / 5 days / $2.3K)Pre-Requisites:GCE N levels or equivalent qualificationsProficient in Microsoft Word and Microsoft ExcelLanguage proficiency will be an advantageTeam player who is independent and organised, able to multi-task within tight deadlines, and has strong work ethics and communication skillsJob Role (Responsibilities & Duties)Key Job Responsibilities:Coordinate with Sales & Marketing Department to prepare quotationsInvolved in project delivery by receiving clients' purchase orders, issuing Read more
delivery orders and return forms, arranging for equipment testing and maintenance, responding to clients' requests where necessaryResponsible for preparation of progress claims and invoices, and verifying details with clientsResponsible for monitoring clients' payment status, collecting receivables and finalizing project accounts for completed projectsInvolved in asset and inventory reconciliationResponsible for monthly financial and inventory reports to managementInvolved in annual ISO audit and external auditAssist in implementation of Enterprise Resource Planning systemUndertake additional tasks and responsibilities when required or as instructedInterested applicants can email your resume or WhatsApp and allow our Consultants to match you with our Clients. No Charges will be incurred by Candidates for any service rendered.Tammy Tan YanLing Reg No. : R1878686The Supreme HR Advisory EA No. 14C7279Job Type: Full-timeLocation:Singapore (Preferred)
Skills

Roles & ResponsibilitiesThe successful candidate will be working with the APAC division of one of the largest video-sharing platforms with a growing community.Advertising clients and partners play an important role in the video-sharing ecosystem. Advertisers are key stakeholders in bringing in the commercial needs, creating new opportunities to the APAC community and generating revenue. As a Sales Operations Manager on the APAC Marketing Team, your responsibilities are to Read more
develop & roll-out the sales & sponsorship program & strategy for company initiatives and programs impacting video creators across the region. You will work closely with the Customer Sales team and agencies to develop marketing solutions that build our clients' businesses and brands.Tracking the performance of our marketing campaigns is key to understand what is working and how we can constantly improve our marketing execution and build our APAC community over time. This will help to strengthen our position and make our platform more attractive for advertisers to invest in our properties. You understand Partners needs, have analytical capability in order to plan, structure and prioritize initiatives to get strong results. You support cross-functional stakeholders, as well as manage relationships with partners and sponsors, as well as external agencies in order to get things done.ResponsibilitiesDevelop & roll-out the sales partnership strategy for company initiatives and programsManage all entitlements, tiers and sponsorship lead lists from marketsExecute internal studies with cross-functional teams across multiple markets to gather feedback and measure success of projects and initiativesCreate a systematic, process-driven approach to partner and relationship management, providing an end to end support on servicing & execution on-ground including: master sales deck, sizzle videos, entitlement guidelines, creative solutions consultancyImplement new business models with sponsors, partners, vendors and production agencies to deliver on scalable event solutionsWork closely with sponsors and partners in managing their business requirements, proper scoping of the needs and entitlementsIdentify opportunities for continual improvement of different workstreams and enhance the quality of existing programsForecast, measure, and report the results of various projects with partners, including co-branded content promotions, and event partnershipsRequirementsMinimum Qualifications:BA/BS degree preferred with a strong academic recordExtensive partnership management experience requiredPreferred Qualifications:5+ years of sales, sponsorship & marketing partnership experience, including multi-stakeholder management across multiple markets3+ years of marketing, media or creative industry related experience3+ years of experience in technology preferred, or a demonstrated understanding and interest in the technology businessExperience managing sponsors and third party agenciesAble to effectively build and sustain strong corporate partner relationshipsGood business acumen and dealmakerDeep interest in the film, music, content production, and/or the independent artist communities and cultureStrong work ethics and willingness to travel extensivelyAbility to work on multiple projects simultaneously in a fast paced and dynamic environmentPassion for the web video ecosystem and digital cultureKeen eye for design, and attention to detailGood analytical, communication (written and verbal), and presentation skillsDemonstrated ability to be a self-starter, independent thinker and deal-makerDemonstrated talent at building strong collaborative partnerships with cross-functional teams, and being adept at influencing strategy and investment with insights and data
Skills Roles & ResponsibilitiesJOB SUMMARY:The purpose of this position is to provide space planning, data mining/analysis, reporting and interpretation of space planning metrics in an effort to provide recommendations and proposed solutions for a client's occupancy needs.ESSENTIAL DUTIES AND RESPONSIBILITIES:Analyzes space requirements and provides conceptual space plans and recommendations to real estate team(s) and/or stake holders; Prepares block or stack plan(s); charter(s) and move lists.Produces drawings and presentations for Read more
internal stakeholder(s) and client facing steering committee meetings (Workplace Managers, Business Unit Directors, Leadership, etc.) for review and feedback; involves project management staff as appropriate for move and construction services.Collaborates with other team members to gain business intelligence. Responsible for occupancy data within the system of record. May be required to manage space walks for validation and update of occupancy metrics.Partners with other departments on move and relocation sequencing and execution. Liaise with Change Management teams as needed.Makes recommendations to Management on necessary space planning code changes and/or requirements and updates.Attends client meetings to collect requirements, present findings and recommendation. Obtains approvals to proceed when required.Acts as a single point of contact for relevant systems/processes in subject teams and day-to-day functions.Other duties may be assigned.RequirementsQUALIFICATIONS:Bachelor's degree from 4-year college or university.Master's degree preferred.Minimum 3 years experience directly related to the delivery of strategic planning services; or equivalent combination of education and experience.AutoCAD drawing experience is required.CAFM software experience is preferred.Excellent written and verbal communication skills.Strong organizational and analytical skills.Ability to provide efficient, timely, reliable and courteous service to customers.Ability to effectively present information.Requires knowledge of financial terms and principles and conducts basic financial analysis.Ability to comprehend, analyze, and interpret documents.Ability to solve problems involving several options in situations.Requires intermediate analytical and quantitative skills.Proficient with word processing, spreadsheet, desktop publishing and CAD/CAFM software including MS Office Suite (MS Project, PowerPoint, Excel & Visio).Familiar with system furniture design and modular furniture while demonstrating knowledge and adherence to building regulations and health & safety guidelines.Ability to provide efficient, timely and reliable service to the client(s).
Skills
Roles & ResponsibilitiesWe are an interdisciplinary landscape architecture, urban design and urban hydrology studio working on sustainable projects worldwide. We have delivered innovative and sustainable design solutions for a wide range of developments through its multidisciplinary expertise in master planning, urban design, and landscape architecture.We are looking for an Associate to:Lead a team of architects / landscape architects / designers within a landscape architectural studioManage the quality of Read more
landscape architectural work, given resource and execute financial control over project budgetsActively participate in the firm's strategic planning (local and global) as well as project planningDevelop client relationships and actively participate in the firm's marketing and business development processesDevelop the people in the companyProduce concepts and schematic designs in accordance to clients' requirements and aspirations for their projectsDevelop detailed design and produce detailed drawings and specifications for tender and for contractors to follow for construction purposesRequirementsDegree in Architecture/ Landscape ArchitectureMinimum 7 years of architectural/landscape architectural/urban planning practiceAbility to manage a small team of approximately six team membersOutstanding portfolio of work with good design capability and creativenessA flair for design and good knowledge of global projectsConversant with construction practicesProficiency in AutoCAD, REVIT, 3D visualization programs like Rhino and Adobe, Microsoft Office and other commonly used software applications
Skills Roles & ResponsibilitiesTax Manager – Indirect Taxes APAC RegionLinkedIn Vision"Create economic opportunity for every professional in the world."LinkedIn operates the world's largest professional networking and recruiting platform on the Internet with nearly 560 million members in over 200 countries and territories globally.Our network of trusted professionals and businesses provides LinkedIn members with a valuable asset to develop their careers.The company has a diversified business model with revenue derived Read more
from member subscriptions, marketing solutions, recruiting solutions and sales solutions.LinkedIn CultureLinkedIn continually seeks intelligent and motivated problem solvers to join our great culture that values big ideas, creative thinking, and most importantly -- teamwork.This position will work with some of the brightest minds in the technology industry to continue building an organization that is creating economic prosperity for professionals around the world.LinkedIn SingaporeLinkedIn opened its Singapore office in 2011 and became the APAC billing entity from May 2016. The office is now of central importance to LinkedIn's APAC regional operations.With employees from all around the world, this dynamic and vibrant office serves the entire APAC region.The Opportunity:LinkedIn is seeking a Singapore-based Tax Manager to support the organization's Asia-Pacific ("APAC") indirect tax functions, including sales and procurement business processes, tax compliance, reconciliation of tax accounts, audit management and planning.This position will report to the Global Indirect Tax Senior Manager in Dublin, Ireland and work closely with other LinkedIn international tax and finance team members to assist with APAC tax compliance and strategic projects.Responsibilities:Assist with implementing APAC indirect tax processes, procedures and controls that enhance the effectiveness and efficiencies of the indirect tax functionIdentify tax issues and understand technical matters related to APAC indirect taxes,Perform tax research and interact effectively with outside tax advisors with regards to APAC indirect tax complianceParticipate actively in meetings with our business partners (sales, legal, revenue, technology, and accounting teams) to share information and address various business initiatives.Assist with the preparation, review and filing of GST, VAT and WHT and other APAC indirect tax returns.Serve as primary regional indirect tax contact with APAC tax authorities.Lead and manage other APAC indirect tax resourcesMaintain professional lines of communication with customers, business partners within the company and the APAC leadership team.Provide information to the international tax team on relevant issues impacting tax documentation of uncertain tax positions, including ASC 450/FAS 5 risk contingencies.Closely monitor changes to tax legislation across the region to evaluate impact to LinkedIn.Keep up with the industry best practices and share information across the companyWith the Sr. Manager of Global Indirect Taxes located in the Dublin, Ireland, this position will be responsible for ensuring that APAC tax operations are aligned with regional/global objectives and policies. RequirementsBasic Qualifications:8+ years of total tax experience with focus on APAC indirect taxesRecognised Tax QualificationExperience with various APAC indirect tax regimes (VAT, GST, Service Tax, Consumption Taxes, Local Surcharges, etc.).Bachelor's degree in Accounting or FinancePreferred QualificationsWorking knowledge and use of Oracle ERP, Vertex, and Excel.Strong analytical, organization, documentation, and research skills.Excellent written and verbal communication skills.Ability to simplify and communicate complex business/tax information.Ability to interact with and influence personnel at all levels of the organization.Superior work ethic, demonstration of sound business judgment and high level of accountability.
Skills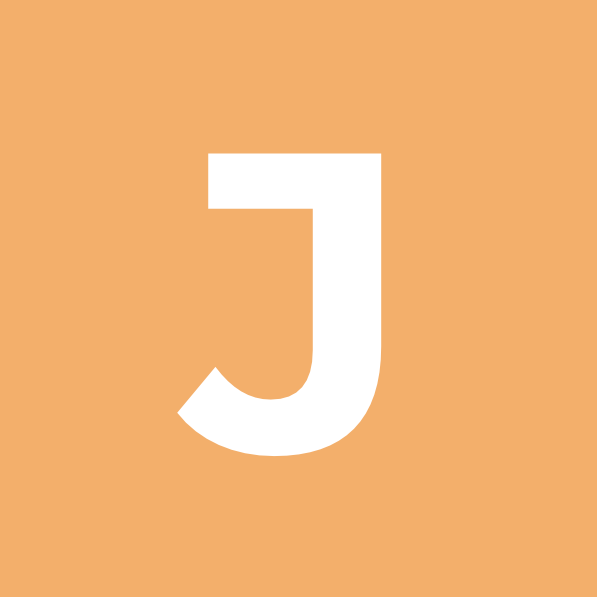 Roles & ResponsibilitiesManage financial and administration activities to achieve financial goals.Develop business plan, timeline and budget to perform financial projects.Monitor and manage expenditures within allotted budget.Develop and maintain standard financial and administrative procedures.Respond to customer queries/issues in a timely manner.Work closely with General Manager in preparation of business plan and operational budget.Review all invoices and make the relevant payments in a timely manner.Review accounting discrepancies and recommend corrective Read more
actions.Assist in implementing standard accounting policies.Ensure the preparation and maintenance of all financial records.Supervise preparation of all monthly and annual finance reports in a timely fashion.Supervise and manage payroll processing and tax filing activities.Provide training and guidance to finance and admin teams as needed.Develop overall goals for the finance and administration departments.Identify and resolve financial and administrative issues.RequirementsRequirements for the finance and administration manager typically include a bachelor's degree or diploma in business, finance, accounting, or a related field. Professional certifications such as CPA (Certified Public Accountant) is typically required, as is at least five years of overall professional experience, with at least three years of managerial experience in finance and operations. Successful applicants display excellent communications skills and a strong knowledge of financial analysis, accounting, human resource and auditing.
Skills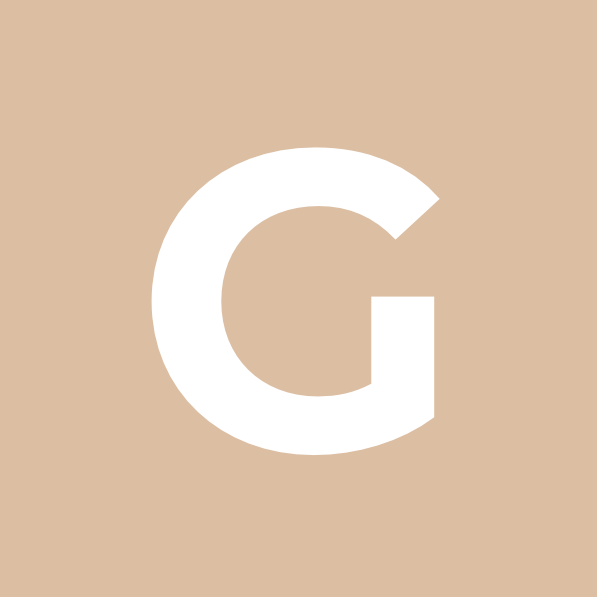 Roles & ResponsibilitiesAssist the Tax Director in overseeing the tax aspects of the company.Handle corporate tax accounting and reporting work.Prepare tax notes for financial statement disclosure purpose.Handle Singapore income tax returns preparation work.Prepare response to IRAS on income tax queries.Support corporate tax planning.Support corporate tax advisory.Monitor the introduction of new tax legislation to ensure compliance with these new legislation.Partner other teams on ad hoc tax related projects as Read more
assigned from time to time.Requirements6 - 8 years of financial experience in taxation discipline.Tax experience in a Big 4 public accounting firm or a combination of Big 4 and MNC industry-experience preferred.Solid background in Singapore corporate tax complianceExperience in Singapore Goods and Services Tax and Transfer Pricing is advantageous.
Skills

Roles & ResponsibilitiesWhat you will be doing :As a Strategy & Transformation Manager, you will play an integral part to drive major transformation through strategy & corporate development. Joining a small team and partnering with senior stakeholders across the business, you will have the opportunity to be involved in high level, major projects and initiatives. This includes the project lifecycle from design, through to implementation.Conducting strategic analysis & Read more
strategy development to guide the future direction of npowerExecute and manage corporate development initiatives & projectsEnable the implementation of selective complex, high value-adding initiativesSupport and power's overall transformation programme by creating transparency to challenge planning and delivery of projects RequirementsWhat we are looking for :Background in industry or a professional consulting background would be preferableExperience with another Utility company in strategy or business development; top Consulting companies; Investment Banks; or other Corporate Strategy backgroundStrong industry or consulting background with experience in analysing the energy market and value chainDeep understanding of Utility and/or corporate retail business models and their strategic value drivers, delivering strategic advice to help drive the business forwardProven track record engaging with senior management in providing thought partnership and challengeStrong track record in co-creating complex strategic change interventions within large organisationsStrong advanced degree (Masters, MBA or PhD's)Strong understanding of finance, valuation and the ability to analyse the profit and loss impact of strategic action
Skills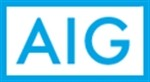 Roles & ResponsibilitiesYour future teamAIG's underwriters develop insurance solutions that address the exposures of companies and individuals, and embody AIG's tradition of innovation, bringing to market groundbreaking insurance solutions for our changing world. AIG's underwriters help to find insurance solutions for risks from a range of areas including life insurance, aviation, financial lines, casualty, environmental, catastrophic events, high net worth individuals, and boardroom liabilities.Your contribution at AIGAs a Read more
Leader, you are respected for your deep technical expertise and/or ability to oversee programs and processes. You balance the needs of multiple stakeholders, making sound decisions using data, analysis, experience, and judgment, along with a risk mindset. Ultimately, you take ownership for key outcomes.You are responsible for generating profitable business for the company and the following activities are pre-requisite in achieving this end.Strategy, Product Development and MarketingStrategic planning – identifying growth opportunities, new business segments, new product opportunities to support growth objectives.Research and develop new products and initiatives to meet changing customer needs in your market place.Develop and execute a marketing plan for your products, which should include creation and dissemination of marketing materials, as well as marketing events including formal seminars and producer training sessions, and informal presentations to producers.Relationship ManagementDevelop and maintain solid working relationships with all major clients, agents, brokers and other stakeholders.Identify business opportunities for other profit centres and cooperate on cross-line activity to support the company's cross marketing strategy.Actively engage in Company-wide broker/agent development plans so that AIG gains the maximum share of available profitable income from key/potential producers.Pipeline ManagementDevelop and maintain an adequate pipeline of new business opportunities through targeting:accounts which were previously quoted but not bound or lost to competitioncross-sell opportunities with other AIG's lines of businessany other accounts which meet your underwriting criteria, identified via researchApproach relevant producers in order to secure submissions for accounts within the pipeline.Agency ManagementAs part of the marketing strategy, develop and agree a marketing plan with the Agency teamProvide training and sales support to agency, undertake quarterly field visit.Personnel ManagementDevelop talent within your department to ensure adequate succession plansIdentify technical and professional development in conjunction with HR and other providers.Set KPIs and conduct performance reviews.OperationsMaintenance of underwriting discipline and adherence to authority; referral of all accounts which fall outside of your authority to relevant Regional or NY referral point.Management and oversight of operations to ensure adherence to corporate guidelines as well as corporate, regulatory and legal compliance stricturesProvision of excellent customer service to our producers, including timely quotations, policy issuance and communicationCarry out budget process in accordance with company guidelines.Prompt and timely advice to Segment/Commercial/Country Managers on New Business and renewal negotiations on accounts that the PC identifies at risk.Managing an excellent relationship with colleagues in other departments.RequirementsTertiary education preferable, ideally in one of the following subjects: Business/ Accounting/Finance/Insurance/LawStrong insurance industry experience, either in underwriting, risk management or brokingExperience negotiating and closing commercial contracts, ideally in insuranceManagement experienceAdditional experience in sales, business development or marketing preferableFluent in English, both written and verbalStrong negotiation, inter-personal and relationship management skillsDemonstrates leadership potentialDetermined and motivated, demonstrates initiative, is goal-orientatedAttention to detail
Skills