Sign in or register for a JobTech account.
Jobs that require

strategic business planning

skill
The Innovation Unit aims to drive the transformation of MSF to be a future-ready organisation. We partner various divisions to grow the culture of innovation in MSF, optimise resources amidst constraints, and deliver better outcomes to citizens through the use of Design Thinking and Behavioural Insights.You should apply for this role if you are:Keen to learn more about the social sectorPassionate about improving how social services are delivered Read more
to citizens through Design Thinking/Behavioural InsightsExcited about being part of a newly-formed team and navigating through ambiguity/greenfield work areasJob ResponsibilitiesYou will work with Deputy Director, Innovation Unit in driving the success of innovation projects and the transformation of MSF to be a future-ready organisation:Partner project teams to work closely and deliver on high priority projects i.e. act as an internal Design Thinking / Behavioural Insights consultant to business unitsDrive user experience improvements and initiatives across the organisation. This includes conducting design thinking workshops, focus groups and activities with various stakeholders to evaluate and improve our citizen/client touchpointsFacilitate co-creation of design solutions with key stakeholders from different line divisionsPartner HR to build Design Thinking and/or Behavioural Insights capabilities in MSFBuild and maintain a network and community of practice of innovation enthusiasts in MSFRequirementsFunctional Competencies:3 to 5 years of working experience with a demonstrated portfolio of being involved in customer experience transformation, service design and data-driven customer experience design
Skills
Job DescriptionThe incumbent shall be responsible to :Plan, execute and evaluate training activities to ensure the effective delivery of training programmes to provide high quality nursing care.Perform training needs analysis and formulate training plans for local and external courses.Collaborate with other nursing units and departments on training related matters.Educate staff in adhering to hospital procedure guidelines and delivery of safe and quality healthcare.Supervise, coach, counsel and evaluate the Read more
performance of Clinical Instructors as well as traineesPlan, deliver and evaluate orientation programmes and tutorial support for nursing students.Participate in nursing research, quality improvement projects, committees and organisational strategic planning activities.Job RequirementsDegree in Nursing or Post-graduate qualifications in Training and Development or Education.Able to communicate effectively both orally and written.Good interpersonal skills.Exhibit clinical expertise and possess a passion for learning and teaching.
Skills Job DescriptionThe incumbent shall be responsible to:Assist in the strategic planning and development for the Medical Board and Quality Assurance Committee. Support the design and conceptualization of Clinical Governance Frameworks and ProgramsManage the Credentialing and Privileging processesManage the Medical Board Secretariat CyclesLead or participate in assigned projectsJob Requirements The requirements:Bachelor's degree with 3 to 5 years of Planning, Development and Administration experienceGood track record for managerial position.Working knowledge Read more
of Joint Commission Standards is an advantageAble to collaborate across stakeholdersStrong organization and inter-personal skills are essentialExpertise in Microsoft Office is requiredGood oral, written and presentation skillsHealthcare experience is an advantage
Skills Job DescriptionThe incumbent shall be responsible to:Organisational Planning and Performance ManagementAssist to plan, organise and implement the strategic planning process for JurongHealth Campus; including monitoring and review of key performance indicators in the Balanced Scorecard.Information Management and AnalyticsMaintains database systems and dashboards for planning and decision making, and manages all management reporting requirements, and ad-hoc reports and analyses.Regulatory ComplianceOversees the preparation and coordination of organisation-wide regulatory submissions and Read more
inspection/audit programmes for MOH licensing of hospitals and medical clinics.Manages the organisation-wide framework that guides the approval, circulation and deposition of JurongHealth Campus policies, procedures, work instructions and forms; and ensures that these are in compliance to licensing requirements. Secretariat Support and General AdministrationProvides secretariat support for management committee meetings. Manages department budgets, reports, daily activities, policies and procedures.Job RequirementsA good tertiary degree , preferably with postgraduate qualifications in healthcare administrationMinimum 2 years of related experience in healthcare management or strategic planningWork experience in a healthcare institution ,MIS or strategic planning with quality improvement or grant making experience will be advantageousStrong written and communication skillsStrong analytical skills and possess data extraction and mining capabilites
Skills Req. ID: 129202Mission of the Manufacturing Central TeamThe mission of Micron's Manufacturing Central Team (MCT) is to provide leadership to improve operations capability, manage the execution of global business processes, and leverage world-wide resources to achieve industry-leading manufacturing MCT team members grow through global experience, develop a network of worldwide contacts, and gain a new level of business acumen and perspective on Micron's business.MCT team members may travel Read more
to Micron sites worldwide, providing an opportunity for personal enrichment and increased understanding of different philosophies and cultures. A position with MCT creates opportunities to build independence, communication skills, negotiating and influencing skills.Process and innovation management skills gained in the MCT continue to bring value to team members and the Micron network alike, far into the future.Description As an MCT Operations Modeling Engineer in the Manufacturing Central Team at Micron, you will be part of the IE (Industrial Engineering) team that is primarily responsible for the MOR (model of record) business process, Greenfield scenarios, Database PDM, ADCS, MiCAP review and mananagement. Runs through the yield program reqments through Contingency Lists Impact Study, Vendor model introduction analysis Models (CoO, NPV, Impact). In this role, your responsibilities will include, but not limited to: FAB Process KnowledgeProficient knowledge of wafer process and traveler flows for main products. Understands high-level factory limitations.Planning systems, applications, computer and MIcrosoft office skillsAdvanced knowledge of planning systems and tools(PDM,LPI, MICAP, DataNav) Understanding of system interaction, adept at extracting data from various systems, some ability to prototype software solutions. Demonstrates ability to utilize Office to develop presentations, manage projects and perform all other IE tasks in an effective manner. Capable of performing GeRM Recipe Lookup in order to validate accuracy of the PDM model. Proficient use of database to validate workstation rpt and utilization data.Operations Modeling –Model maintenanceAdvanced ability to maintain accurate model (process flow, model metrics, tool of record) across multiple functional areas.Considered a key contact for and engages in constant communication with Fabs, TD and MCT with transparent and comprehensive documentation.Validates and maintains Fab T model metrics, documents and communicates differences between POR, MOR and Fab models with a high level of attention to detail. Utilizes RPT models to validate TD, vendor inputs and estimate production RPTs. Understands impacts of MOR changes to Fab capacities.Operations Modeling –area benchmarking/optimizationLeads Fab network benchmarking and alignment meetings.Detailed understanding of RPT calculating, filtering and selecting.Work with Fabs to document and close gaps between actual performance and world class performance. Participate in tool level optimization studies for throughput enhancements. Coordinates area specific reuse activities between sites. Continually working with partners (KEG, TD, Fabs) to understand future tool and process roadmaps and integrate into Fab capacity planning.This includes used tool reallocation.Ability to influence POR based on efficiencies and / or financial impact.Operations Modeling – Capital analysisComplete a thorough financial analysis before new capital equipment is purchased which includes metrics optimization, process flexibility, capacity sharing and used equipment.Ability to utilize existing CoO and NPV tools/ templates. Ability to provide and evaluate modeling options that enable lowest cost of operation. Systematically reviews and Area Capital during the Capital CycleQualifications Successful candidates for this position will have:The ability to work closely with others in a team environment Exceptional customer focus on the operational need of the Fabs. Being able to translate their needs to the TD, MCT PEE/PIE Ability to influnce decision making in various team meetings like TD, PEE and others Strong written and verbal communication skills. Ability to communicate effectively through multiple levels of management and organizations. Knowledge and practical application of statistics, data analysis and problem solving. An understanding of Manufacturing Science (scheduling, inventory management, capacity planning, lean manufacturing, TPM, etc…). The ability to multi-task efficiently. Travel will be a requirement of the position and is expected.The willingness to work flexible hours as required.Education: Bachelor's degree in Industrial Engineering, Production Operations Management (POM), Information Systems, Computer Science, Process Engineering or combination of education and related industrial engineering work experience is required.<!----- displays the Job Profile Responsibilities and Tasks ----->Hiring Manager: Ho Sook Fong GJS: E3-E5 Location: Singapore/Taiwan/Japan - where the candidate is located. Closing Date: Until Filled * This position is only open to all Micron team members from Singapore, Taiwan and Japan. * No relocation provided. We recruit, hire, train, promote, discipline and provide other conditions of employment without regard to a person's race, color, religion, sex, age, national origin, disability, sexual orientation, gender identity and expression, pregnancy, veteran's status, or other classifications protected under law.This includes providing reasonable accommodation for team members' disabilities or religious beliefs and practices. Each manager, supervisor and team member is responsible for carrying out this policy. The EEO Administrator in Human Resources is responsible for administration of this policy. The administrator will monitor compliance and is available to answer any questions on EEO matters. To request assistance with the application process, please contact Micron's Human Resources Department at 1-800-336-8918 (or 208-368-4748). Keywords:Singapore || North West (SG-03) || Singapore (SG) || Frontend Manufacturing || Experienced || Regular || Engineering || Not Applicable ||
Skills
The Innovation Unit aims to drive the transformation of MSF to be a future-ready organisation. We partner various divisions to grow the culture of innovation in MSF, optimise resources amidst constraints, and deliver better outcomes to citizens through the use of Design Thinking and Behavioural Insights.You should apply for this role if you:Find excitement in being part of a newly-formed team and navigating through ambiguity/greenfield work areasWould like Read more
to contribute to an organisation's transformation to a future-ready organisationAre resilient and proactive in being able to challenge status quo and find innovative solutionsJob ResponsibilitiesYou will work with the Deputy Director, Innovation Unit in driving the transformation of MSF to be a future-ready organisation:Design and execute a change management strategy to communicate MSF's Transformation PlanResearch and analyse MSF's strategic direction and overall workforce trends both within and outside of MSFAnalyse MSF's current organisational capabilities and identifying capability gaps and areas of opportunity/growthProvide recommendations to close capability gaps or areas of opportunity/growth, and partner HR and line divisions closely to implement themDrive MSF's strategic workforce planning in partnership with HREngage and seek buy-in from senior management to see through the strategic organisational design and transformationRequirementsFunctional Competencies3 to 5 years working experience, preferably in operations analysis, process engineering or organisational design and transformationGeneral CompetenciesConfident in communicating and building consensus with diverse stakeholdersStrong desire and will in transforming the way we work (processes, policies and systems); Possess the adaptability and perseverance to push through implementation plans to fruitionGood project management skills, including setting clear objectives, outcomes, timelines, and monitoring progress.Possess positive, generative and collaborative mind set, coupled with excellent interpersonal skills
Skills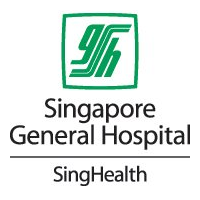 Job DescriptionYou will support Research Office, its departments and subcommittees in all administrative and operational functions. You will be responsible for the followings:Manage relationships with Key Stakeholders, collaborate with other functional groups to support milestone achievementsManage research issues and obstacles.Develop and review research policies to facilitate efficient execution of research. Manage administration matters such as reports to grant funding agencies/regulatory authorities and resource allocation.Job RequirementsBachelor degree, preferably in Read more
healthcare related fieldsAt least 8 years of relevant work experience, with 3 years in a supervisory capacityExcellent interpersonal, communication, presentation and organisation skillsProficient in Microsoft Office e.g. Word Processing, Spreadsheets and DatabaseKnowledge in applicable regulations and guidelines in Clinical Research will be an advantage
Skills Job DescriptionYou will provide expert advice and epidemiology services in the prevention and containment of infectious disease outbreaks in a growing hospital setting.You will participate in the strategic planning of healthcare services, support research on emerging infectious disease as well as work with internal and external stakeholders to conduct and coordinate contact tracing activities. You are required to keep abreast with global trends on public health and communicable Read more
diseases and develop disease trend analysisJob RequirementsRequirementsPreferably a Doctorate or Master's Degree in epidemiology, public health, statistics, health services research, health economics or sociology Experience in setting up epidemiological surveillance systems will be advantageousProficient with statistical software such as SPSS for data analysisExcellent written and verbal communication skillsMeticulous and able to work independently with minimal supervisionDemonstrate ability to conduct case control study in outbreak setting
Skills
The Innovation Unit aims to drive the transformation of MSF to be a future-ready organisation. We partner various divisions to grow the culture of innovation in MSF, optimise resources amidst constraints, and deliver better outcomes to citizens through the use of Design Thinking and Behavioural Insights.You should apply for this role if you:Believe in the need to drive innovation and transformation within MSF, and have the perseverance to Read more
push through implementation plans to fruitionFind excitement in leading a newly-formed team and navigating through ambiguity/greenfield work areasJob ResponsibilitiesYou will lead a team in driving innovation and transformation in MSF to be a future-ready organisation:Oversee MSF's innovation portfolio and propose a prioritisation of key projects to invest resources inStrategise and develop MSF's transformation plans in line with guidance from senior managementCommunicate and implement MSF's transformation plansAssess capability needs of high priority projects and co-opt officers with the required skills into the project teamsPartner HR and other divisions to drive an innovative culture and related capabilities in MSFLead a team of specialists to support and deliver on high priority projectsBuild the capabilities of a diverse team with specialised skillsets e.g. Design Thinking, Behavioural Insights, Operations Analysis and Process EngineeringRequirementsFunctional Competencies:At least 10 years of working experience, preferably in leading teams to fulfil projects in these areas:Design thinking / Behavioural insightsBusiness process re-engineeringOrganisational design and transformationGood project management skills with strong experience in strategic planning and change managementGeneral Competencies:Confident in communicating and building consensus with senior stakeholdersGood track record in people developmentPossess positive, generative and collaborative mind set, coupled with excellent interpersonal skills
Skills Responsible for site human resources activities to support site business and organizational objectives with specific insight for labour relations and recruiting initiatives. Administer core HR strategies, policies, and procedures to protect and leverage the interests of the company and its employees. Communicate and interpret policies to facilitate a common understanding, acceptance and consistent application throughout the facility and organization. Oversee and participate as necessary in all labor employee Read more
relations activities. Understand and manage the key aspects of a non-unionized environment. Actively promote and drive the maintenance of the non-union environment established within the facility. Encouraging continuity and healthy employee relations with plant management team and employees. Serve as the primary site HR interface with managers/supervisors at all levels to ensure appropriate HR support, service and counsel is provided. Training/coaching of supervisors/managers in the interpretation and administration of the HR policies, procedures and employee policy manual. Work collaboratively with other HR professionals across the corporation to identify corporate and business unit level opportunities to improve business results and create and deliver integrated HR solutions. Develop and administer programs designed to establish and maintain effective employee relations through the uniform and equitable application of policies and procedures. Provide coach and counsel to employees at every level of the organization. Audit organization to identify employee relations issues, and recommend appropriate actions to address and resolve those issues. Responsible for conducting all investigations on behalf of the company. Handle employee questions, concerns and grievances. Maintain employee relations records. Contribute to the regular strategic planning, and review and development of the site's Human Resource Strategy and Resource planning and be an integral part of the site Management Group with the ability to positively contribute. Perform all other duties and special projects as assigned.RequirementsMin Degree in Human Resources from a recognized university Min 2 year of experience required Office Hours/ 5 Days Excellent communication skills is a must Good management skills of teamIf you are interested in the position, do kindly drop your most updated resume to [Click Here to Email Your Resume] (Attn: Business Partner - Leon) Thank You. Leon Leong De Cong R1551708 Recruit Express (Healthcare & Lifesciences Division) EA License: 99C4599
Skills